The 5 Best Las Vegas Casinos on the Strip
When you think of the Las Vegas Strip, you'll likely picture fancy restaurants, shopping malls, exciting shows, and fun attractions.
But let's not forget the biggest reason people come here: gambling!
Whether you're a slot machine player, a poker pro, a sports bettor, or simply looking for luck, the world-renowned casinos on the Las Vegas Strip have it all!
So, welcome to Las Vegas, widely known as "Sin City." These casinos, and more, await you on the iconic Las Vegas Strip!
The Fascination Behind Las Vegas Strip Casinos
Las Vegas Strip casinos have an undeniably magical quality.
Maybe it's the bright lights, the endless possibilities, or the sheer size of these massive resorts.
To many, the sound of slot machines and roulette wheels makes the Strip nothing short of a magical wonderland for all casino players.
Whatever their reason, it's a fact that the Las Vegas Strip is famous for its many resort hotels and casinos.
Let's discuss the evolution of Vegas and how it became Sin City.
History and Evolution
The history of Las Vegas Strip casinos began when the city was founded in 1905, and its first hotel, the Golden Gate, was built in 1906.
In 1911, gambling was briefly banned in Nevada, but it was legalized again in 1931, which attracted entrepreneurs and mobsters alike.
The famous Las Vegas Strip started to take shape in the 1940s and 1950s with the opening of well-known places like the Flamingo and the Sahara.
Sadly, the first official casino in Old Vegas, El Rancho Vegas, opened in 1941 but was destroyed by a fire in 1960.
By the 1970s, the Strip had become a major tourist spot and earned its nickname, "Sin City." The term "the Strip" was first used in the early 1940s by Guy McAfee.
Today, "Sin City" has become a badge of honor for the city's unique character and diverse experiences.
What Makes a Casino Stand Out
On the Las Vegas Strip, casinos aren't just for gambling.
Las Vegas Strip casinos blend luxury, entertainment, and dining with various attractions. What makes them stand out are these elements and services that ensure an unforgettable visit.
Luxury Accommodations: Lavish suites and impeccable service are available.
World-Class Entertainment: Many casinos feature top-tier live shows and concerts.
Fine Dining: The best casino should offer diverse culinary experiences.
Gaming Variety: Many casinos offer various gaming options like table games, card poker, race and sports book, and more.
Rewards Programs: Expect loyalty programs with comps, discounts, and exclusive perks.
Ambiance and Decor: The best Las Vegas casino needs a stylish and inviting atmosphere.
Payout Rates: The best Las Vegas casino should have high payout rates and better winning chances.
Prestige and Reputation: A good reputation will attract more high-rollers and serious gamblers.
Best Las Vegas Casinos on the Strip
Of course, a game of poker, sports betting, or blackjack is one of the best things to do on the Strip.
Even if you're not a gambler, visiting a Vegas casino is still tons of fun, thanks to the many top hotels offering restaurants, shows, and other attractions.
1. Bellagio Hotel & Casino
(This article may contain affiliate links, which means we might earn a small commission if you click and make a purchase. Thank you!)
Address: 3600 S Las Vegas Blvd, Las Vegas, NV 89109, United States
Contact Number: +1 (702) 693-7111
Rewards Program: MGM Rewards (formerly MLife Rewards)
The Bellagio Casino offers a vast gaming floor with 2,400+ slot machines, poker, blackjack, and the BetMGM race and sports book.
More casual gamblers can choose a poker room, while high-rollers can play in Bobby's room, famous for hosting daily tournaments.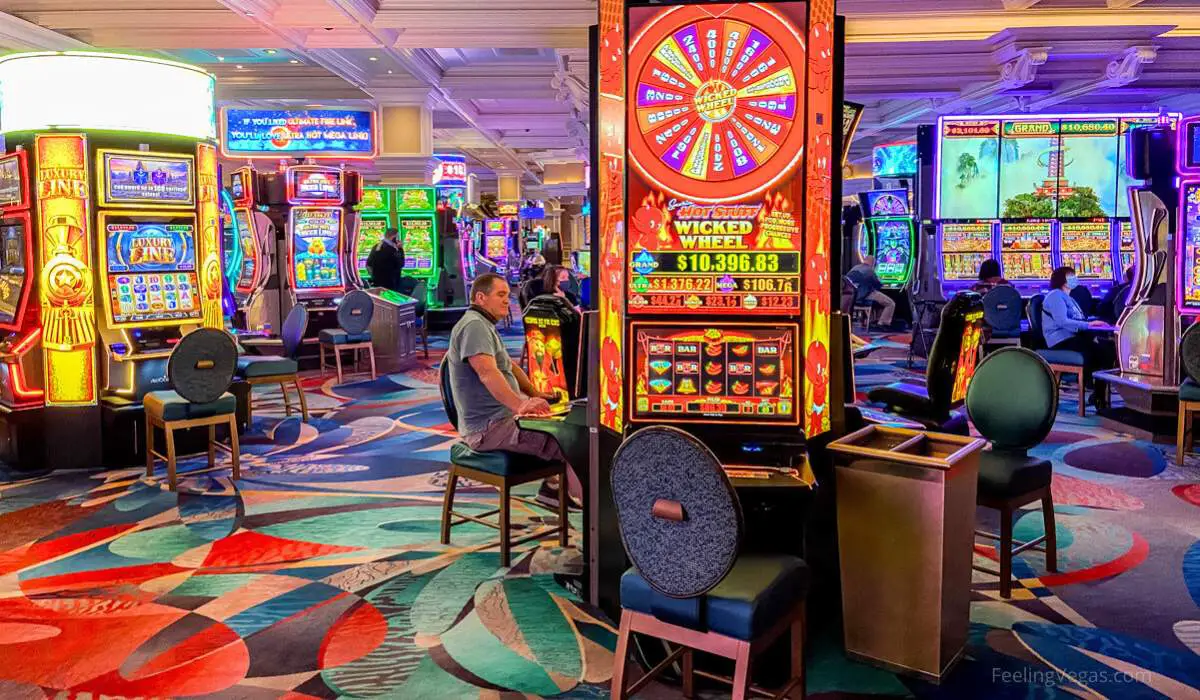 Besides gambling, you'll be captivated by the famous Fountain Show at the Bellagio, a water show set to music and lights.
Inside, don't miss the beautiful Conservatory & Botanical Garden.
Inspired by the villages of Italy, this best casino is part of a group of similar places owned by MGM Resorts International.
Their other properties include Aria Resorts & Casino, Mandalay Bay, The Cosmopolitan, Park MGM, and more.
2. The Venetian Las Vegas Casino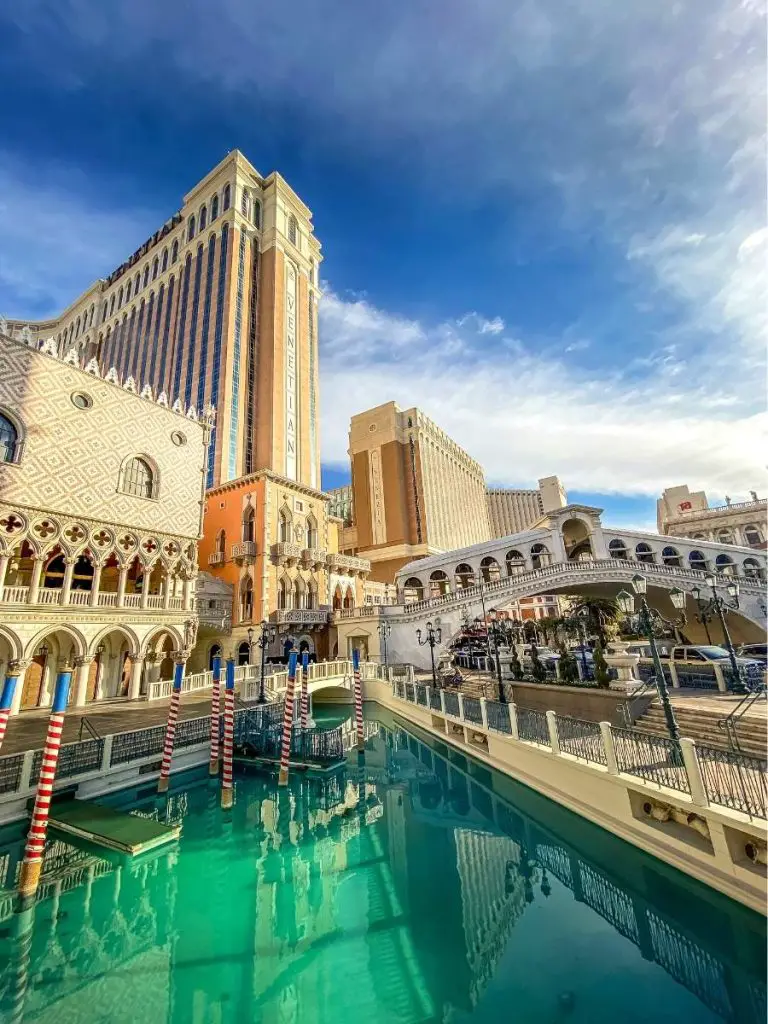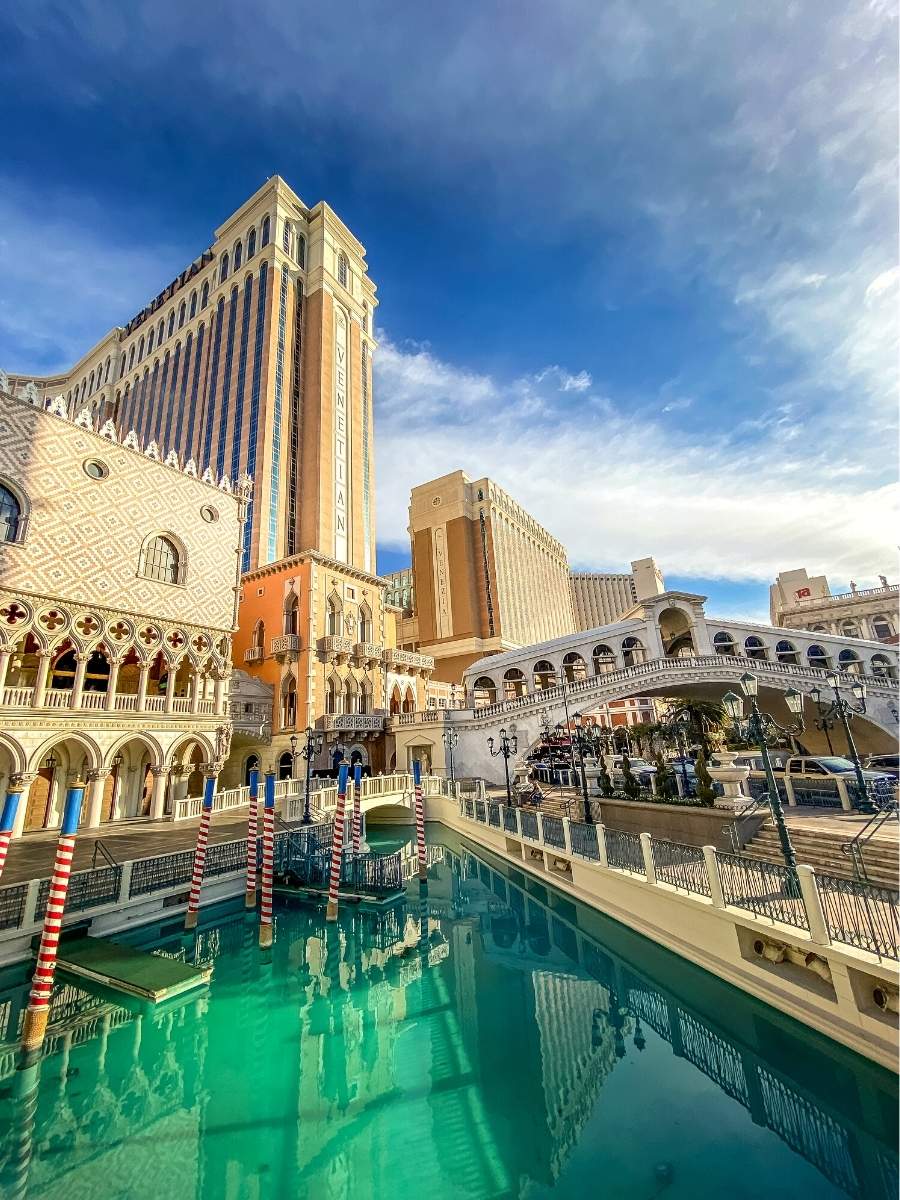 Address: 3355 S Las Vegas Blvd, Las Vegas, NV 89109
Contact Number: +1 (866) 659-9643
Rewards Program: Grazie Rewards
Also called The Palazzo at The Venetian, this casino-hotel is renowned for its extensive slot and video poker machines.
Across its two elegant casino floors, you'll find classic table games like free bet blackjack, baccarat, roulette, craps, Pai Gow poker, and tiles, alongside a staggering selection of over 2,000 slot machines.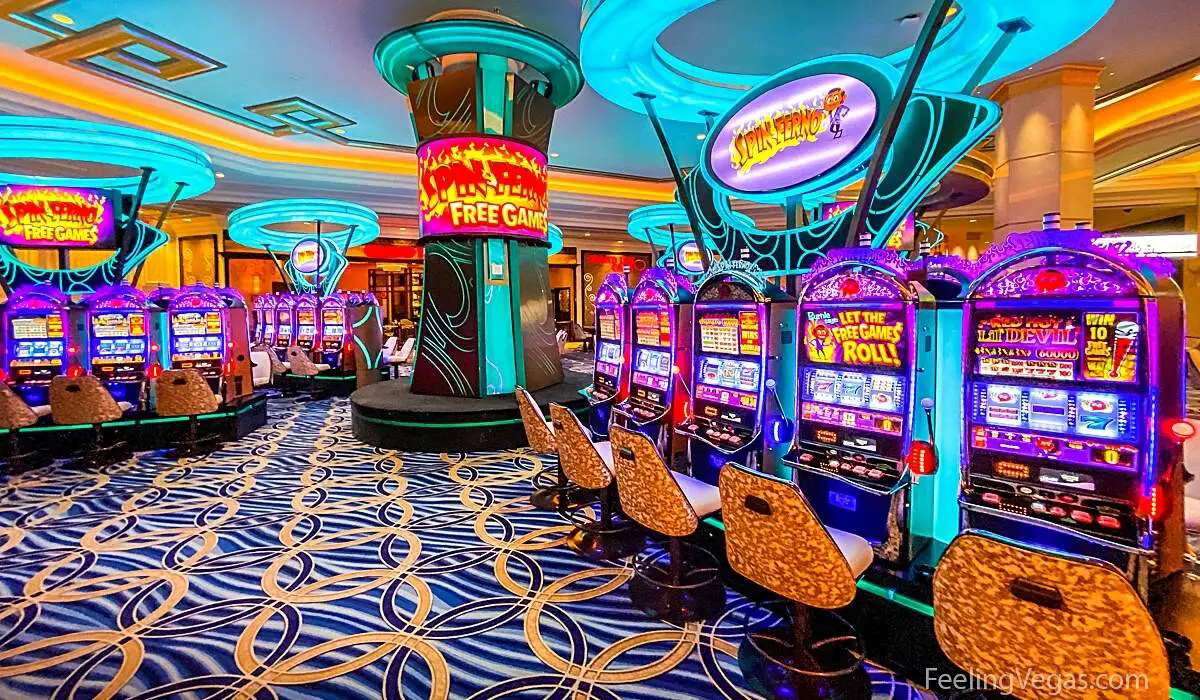 The Venetian features a grand poker room for enthusiasts. The Venetian Race & Sports Book is also the best on the Strip.
Additionally, for those who prefer video table games, the Venetian offers various options, all with an enticingly low $5 minimum bet—a rare find in Las Vegas.
The Venetian is a stunning replica of Venice, Italy. It exudes the city's beauty with its exquisite dining, shopping, and gondola rides on the Grand Canal.
3. MGM Grand Hotel & Casino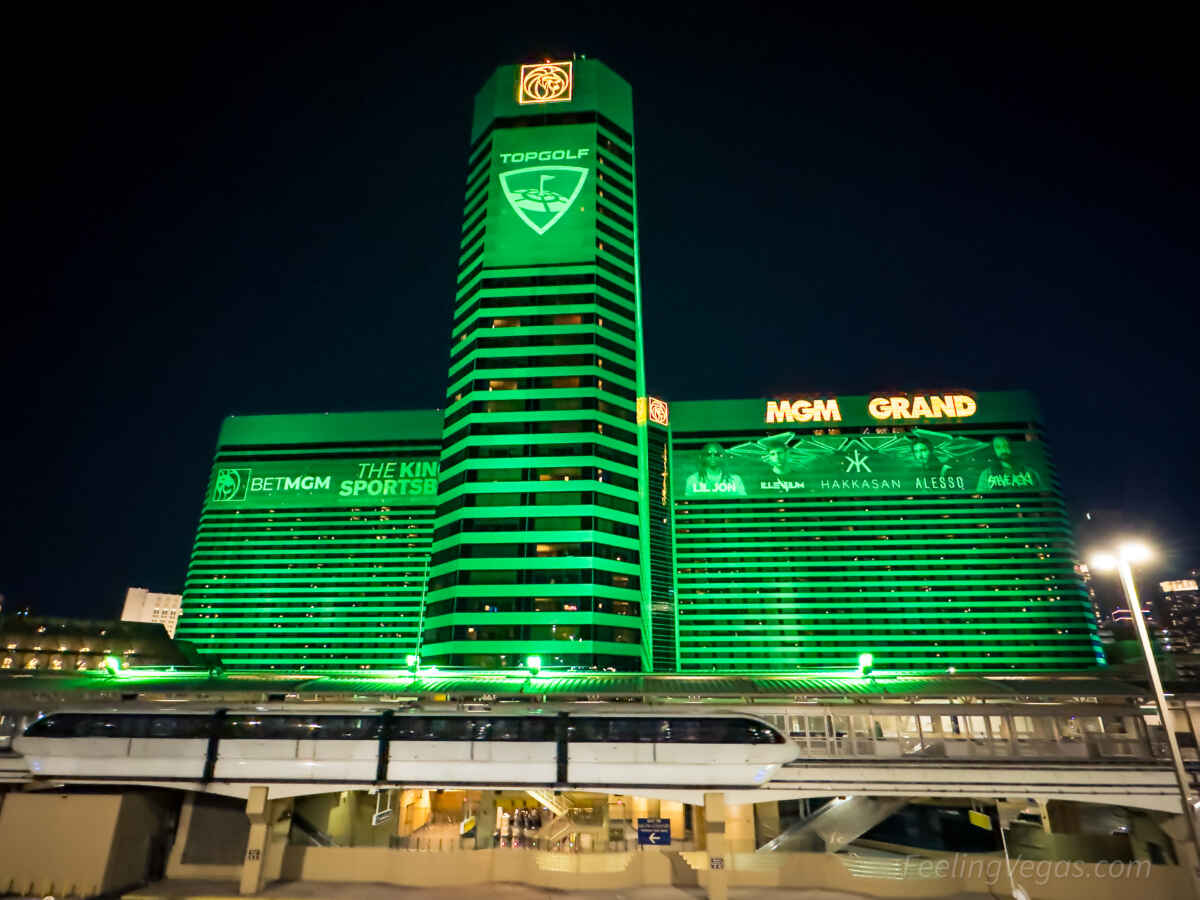 Address: 3799 S Las Vegas Blvd, Las Vegas, NV 89109, United States
Contact Number: +1 877-880-0880
Rewards Program: MGM Rewards
Whether you're here for the slots, poker, fun themes, race and sports book, table games, or simply to soak in the magnificence of this casino resort, you're in for an unforgettable experience.
For table game lovers, the MGM Grand Poker Room reigns supreme as the Strip's #1 hotspot for Texas Hold'em.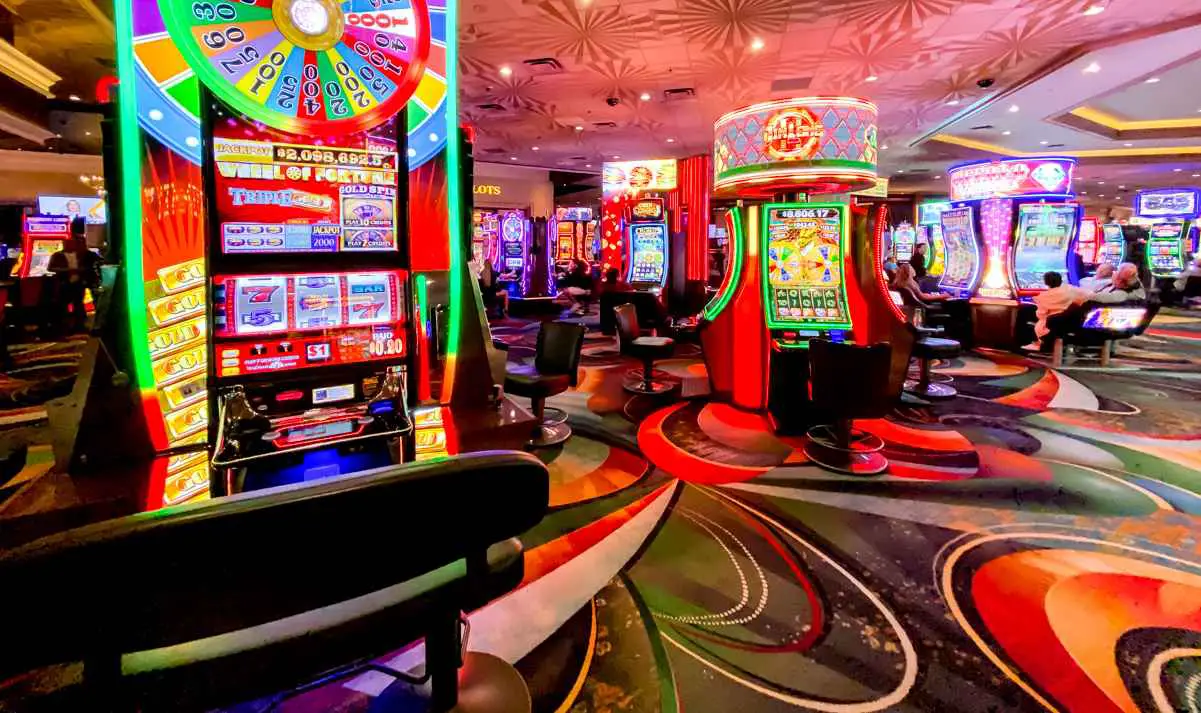 MGM's popularity extends beyond the Strip and Fremont Street Experience. It also ranks as the third-largest hotel complex worldwide, with a mind-boggling 6,852 rooms.
MGM Rewards points aimed at promoting guest loyalty, like the 24k Select Club Rewards of the Golden Nugget Casino.
You can also receive store discounts and show tickets with a 24-hour notice, thanks to the MGM Rewards credit card.
4. Caesars Palace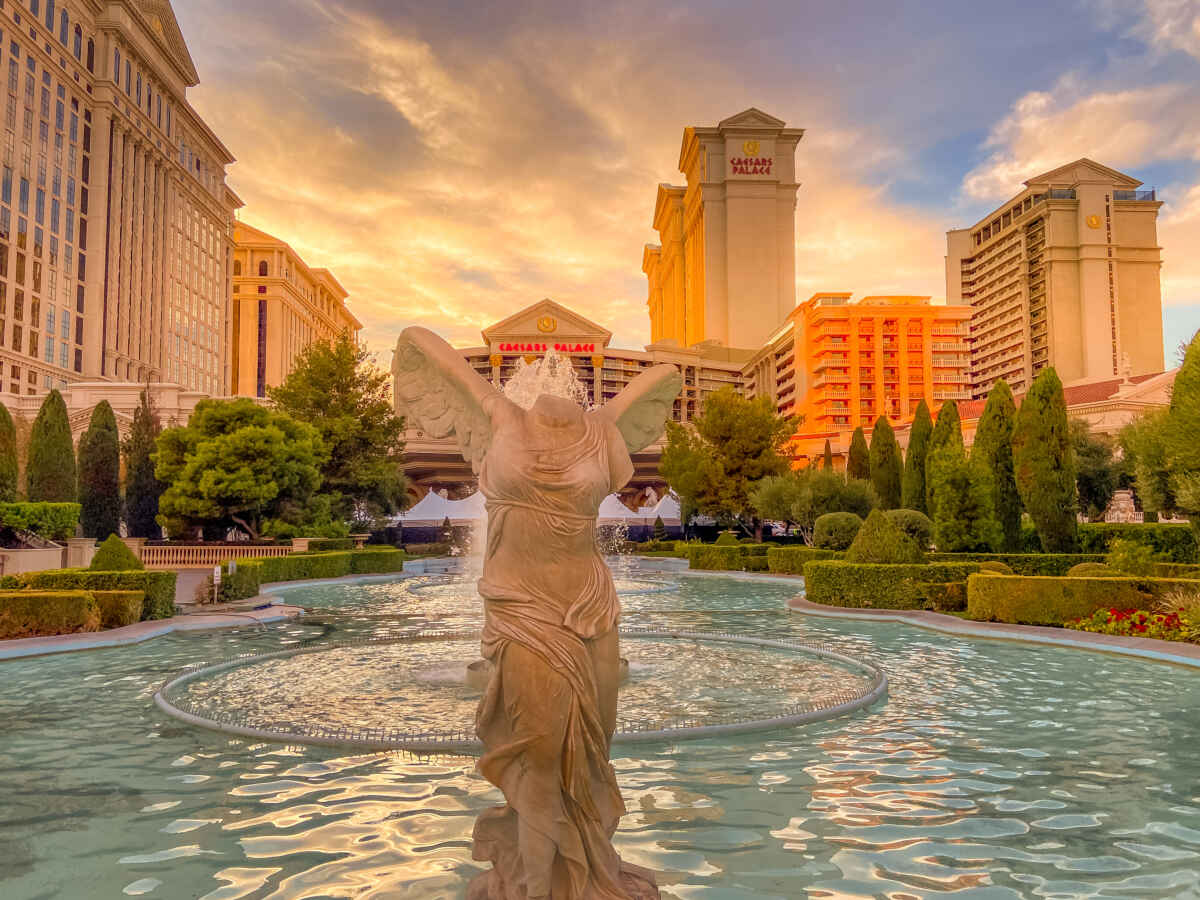 Address: 3570 S Las Vegas Blvd, Las Vegas, NV 89109
Contact Number: +1 (866) 227-5938
Rewards Program: Caesars Rewards®
At Caesars Palace, you're in for a treat with top-notch shows like the mesmerizing Blue Man Group, the epic Tournament of Kings, and the intriguing Bodies exhibit.
Enjoy this casino's grand Roman-inspired setting, surrounded by majestic columns, elegant statues, and enchanting fountains.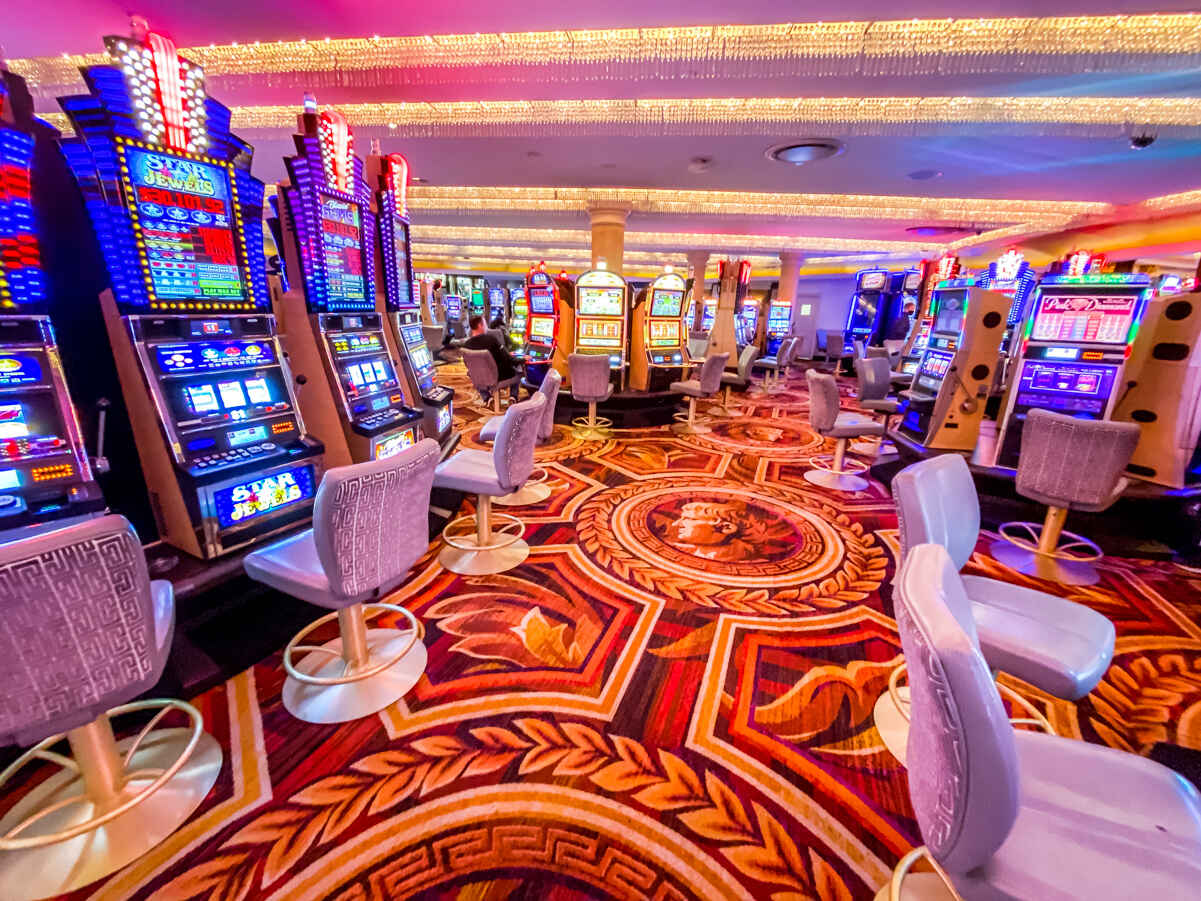 When it comes to games, Caesars Palace has it all—from the classic excitement of slots to the thrill of blackjack, craps, roulette, mini-baccarat, poker, and much more.
From European roulette to Pai Gow Poker, you'll find options with minimum bets ranging from $100 to $500.
Since its opening, Caesars Palace has focused on attracting high rollers.
In addition to other properties, Caesars owns and operates the Paris Las Vegas Hotel and Casino, boasting over 2,200 slot machines, 100 table games, and a sports book.
5. Wynn Las Vegas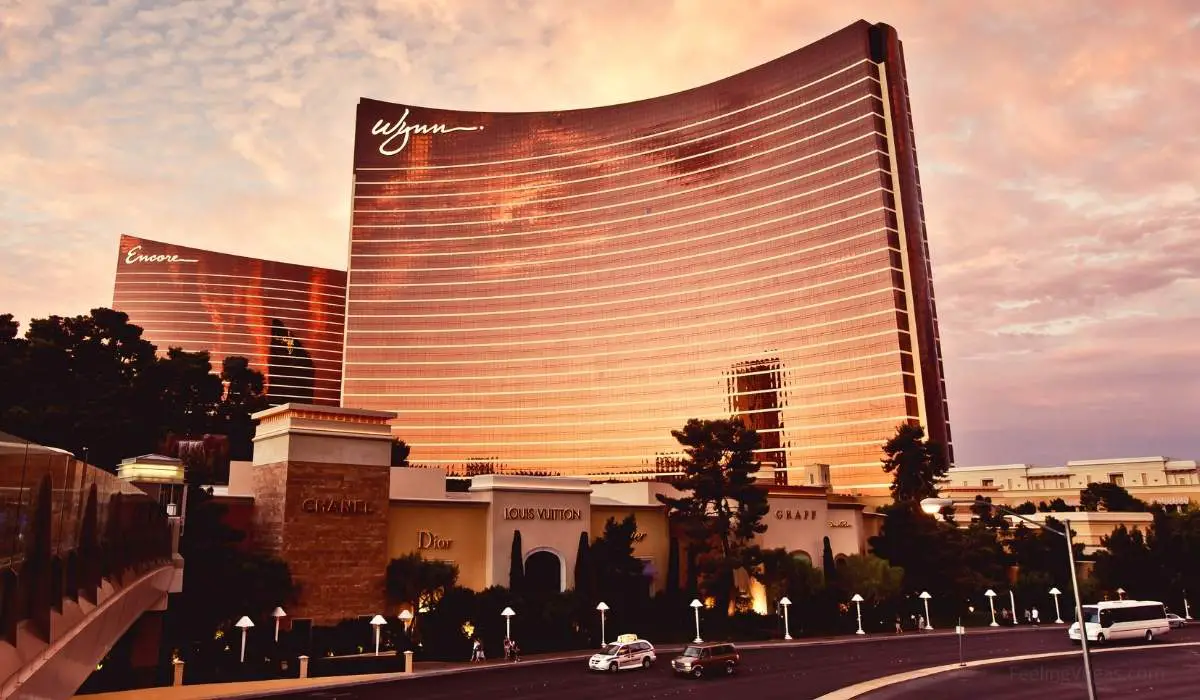 Address: 3131 Las Vegas Blvd S, Las Vegas, NV 89109, United States
Contact Number: +1 702-770-7000
Rewards Program: Wynn Rewards
Wynn Las Vegas greets you with a luxurious lobby of marble floors, chandeliers, and columns.
The casino's classy yet modern design continues with comfortable seating and soft carpets in the gambling area, and a massive casino floor spanning 189,000 square feet.
At Wynn, a wide variety of table games are available, with minimum bets starting at $15.
Slot enthusiasts can choose from penny slots to high-limit machines, while video poker options are plentiful, with betting limits ranging from quarters to dollars.
Wynn is known for its wide gaming selection, breathtaking decor, and exceptional golf course.
Wynn is one of the best casinos in Las Vegas. You don't want to miss it.
Analyzing Casino Features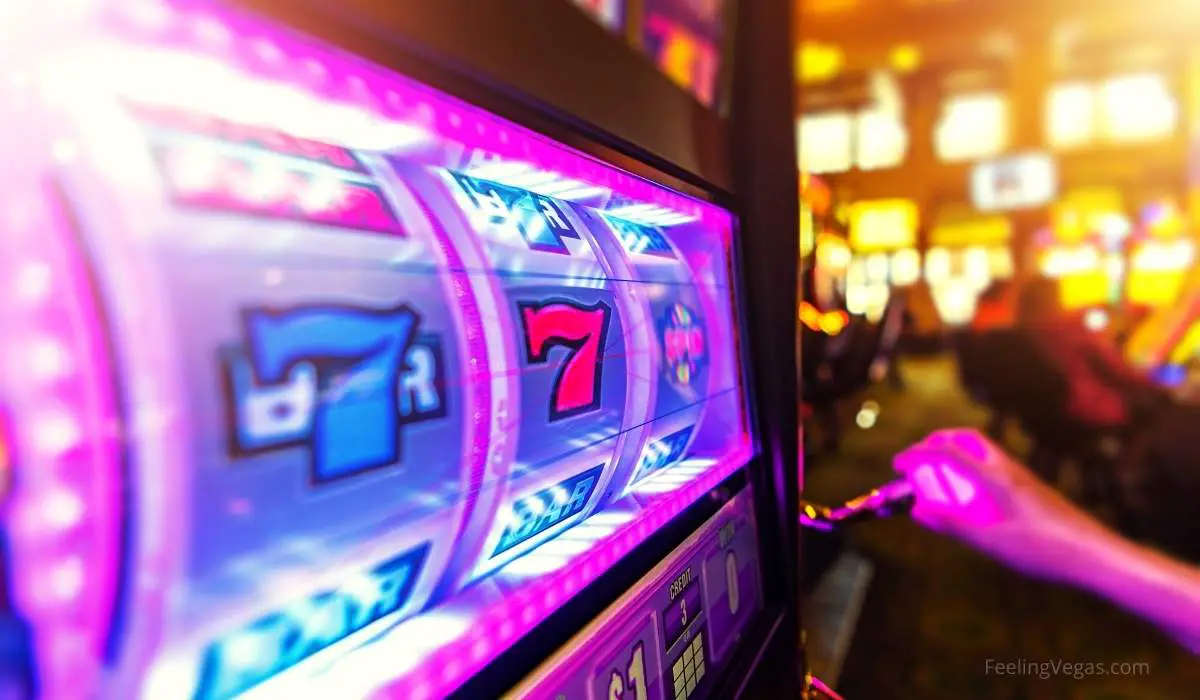 When planning a trip to Las Vegas, one of the most important decisions you'll make is where to gamble.
Find a spot with all the games you want to play, favorable odds, and the amenities that matter to you.
To make the best choice, carefully analyze each casino's features based on the following criteria:
Gaming Options
Casinos in Las Vegas aren't just places to play games, but a fun way to win real money.
To get ahead of other casino hotels, they offer different game options for their players to make the experience more enjoyable.
All the casinos mentioned above offer various table games to cater to different preferences. Whether you're a seasoned card shark or looking for casual fun, they each feature slot machines, table games, and poker.
The comprehensive variety of table games each offers has helped them earn their spot among the best casinos in Las Vegas.
Although Caesars Palace has the least slot machines among the resorts listed above, its sister casino, Paris Las Vegas, has around 2,000 machines (and some high-limit champagne slots even!)
Ambiance and Decor
These features can set the mood on the casino floor and create a positive experience for visitors. The decor, lighting, and overall design contribute to the immersive experience of each establishment.
Here's how the unique ambiance and decor of the best casinos in Las Vegas sets them apart:
Bellagio: Italian luxury with its Fountain of Bellagio and Conservatory & Botanical Garden.
The Venetian: Replicates the beauty of Venice, Italy, offering gondola rides and exquisite dining.
MGM Grand: A Hollywood-inspired Art Deco experience.
Caesars Palace: Grand Roman-inspired setting with columns, statues, and fountains.
Wynn Las Vegas: A design focused on the beauty of the Mojave desert and lazy river.
Payout Rates
The payout ratio, or return to player (RTP), is a crucial percentage that impacts your winning odds.
While fun is a priority for visitors, understanding your winning odds matters too. These resorts maintain a fair gaming floor, although the house always has an edge.
The Venetian Casino stands out with a $5 minimum bet on video table games. MGM Grand also offers diverse machines with various limits.
Bellagio and Wynn target serious gamblers with high-limit rooms, while Caesars Palace caters to heavy players, especially for a sports book.
You can play high-stakes table games at Bellagio's high-limit room, sometimes reaching over $1 million in prize money. It's a frequent host for the World Poker Tour.
Prestige and Reputation
In the casino world, what people say about a casino matters.
Their reputation influences a casino's ability to attract big-spending players, keep customers returning, and gain trust.
If its reputation is bad, it can lose customers.
Bellagio, The Venetian, MGM Grand, Caesars Palace, and Wynn Las Vegas are all highly regarded casinos with a good reputation.
They consistently provide top-notch experiences and are some of the most sought-after destinations on the Las Vegas Strip.
Special Mention: Casinos for Specific Games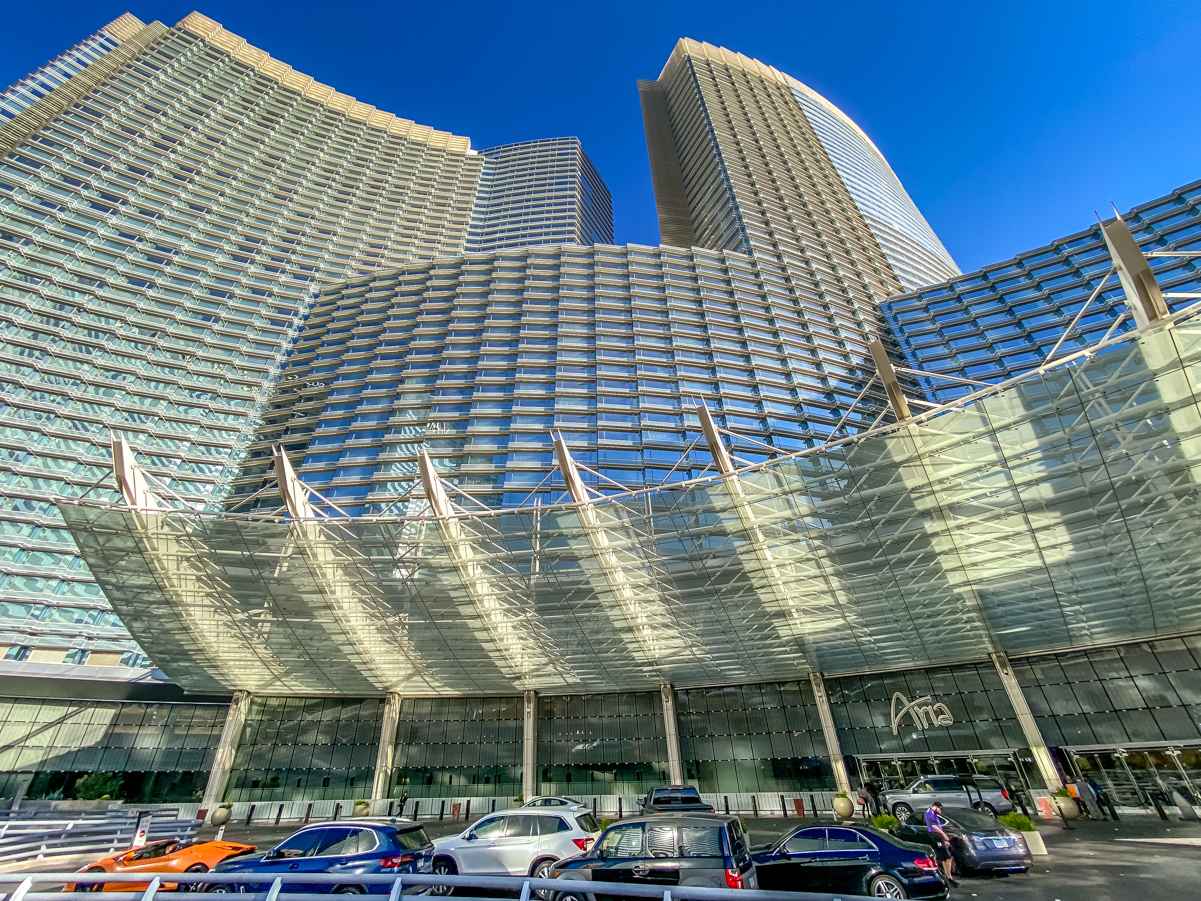 Las Vegas boasts a variety of casinos, not only along the Strip but also along Charleston Blvd, Downtown Las Vegas, and specifically Fremont St—all conveniently located in the heart of the city.
Here are some of the best casinos for your favorite games.
Best Casinos for Slots
Wheel of Fortune, Double Jackpot, Buffalo Grand, and The Monte Carlo are among the best-paying slot machines in the best Las Vegas casinos.
Find them in the largest casino hotels on the Strip, especially here.
Aria Resort and Casino: Aria offers a diverse range of slot machines with bets from 1 cent to $5,000, featuring themes like The Walking Dead II and Wheel of Fortune. They also host slot tournaments.
The Mirage: This Las Vegas casino has over 2,000 progressive machines on a 90,548-square-foot gaming casino floor and is known for its beautiful decor.
Best Casinos for Poker
From Mississippi Stud to Omaha, Three Card Poker, Caribbean Stud Poker, and the ever-popular Texas Hold'em, there's a diverse range of poker games to enjoy in Sin City, whether you're on the Strip or find yourself in Downtown Las Vegas.
Here are the best casinos in Las Vegas for poker:
MGM Grand: Its famous poker room reigns as the Strip's #1 spot for Texas Hold'em.
The Bellagio: This casino is known for its famous poker room, where top players gather for high-stakes games, including the exclusive Bobby's Room, named after poker champion Bobby Baldwin.
The Venetian: Offers a large poker room with games for players of all levels. It also has a smoking ban policy.
Best Casinos for Blackjack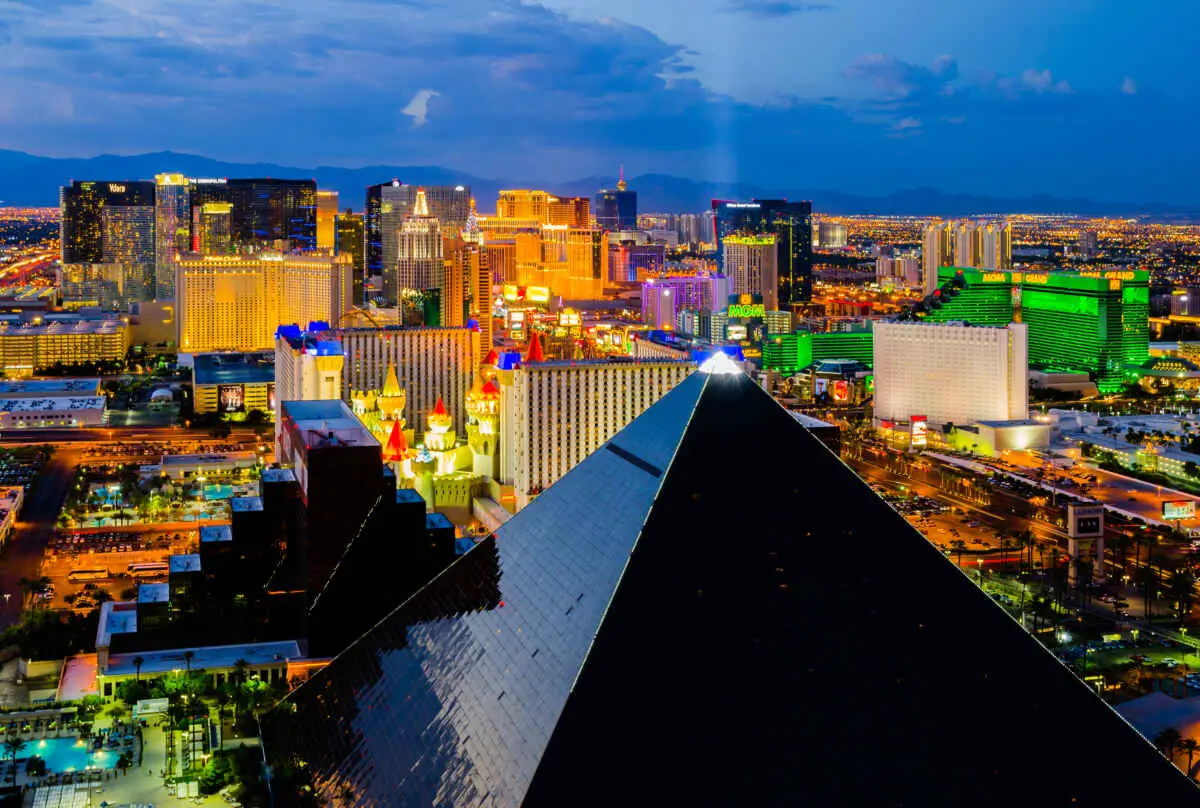 Here are the top Las Vegas casinos for the best blackjack experience.
Luxor Hotel: Luxor offers double-deck and eight-deck blackjack, with the standout option being the $25 double-deck game. High-limit play features six decks with a $100 minimum bet, available during peak hours.
Hidden Gems: Lesser-Known Casinos on the Strip (or close)
While the above resorts are the stars of the Strip, these other casinos offer unique experiences and often more affordable gaming options.
1. Circus Circus Hotel & Casino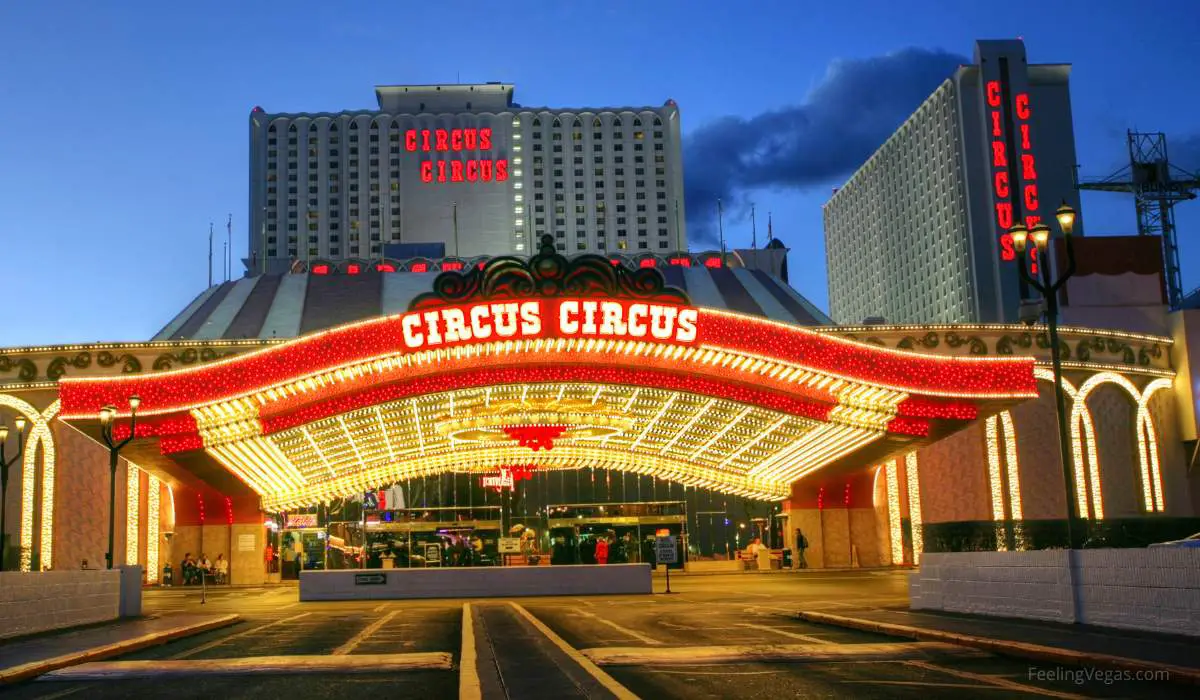 Address: 2880 S Las Vegas Blvd, Las Vegas, NV 89109, United States
Contact Number: +1 702-734-0410
Rewards Program: Circus Players Club
Circus Circus is a hidden gem along the iconic Las Vegas Strip, often overshadowed by its more glamorous neighbors.
However, this is the place to be if you're seeking a family-friendly casino with affordable games and many entertainment options.
The casino floor at Circus Circus boasts a wide range of gaming options, from the latest slot machines to video and electronic table games.
Whether you're a high roller or prefer penny slots, you'll find machines to suit your betting style.
2. The Orleans Hotel & Casino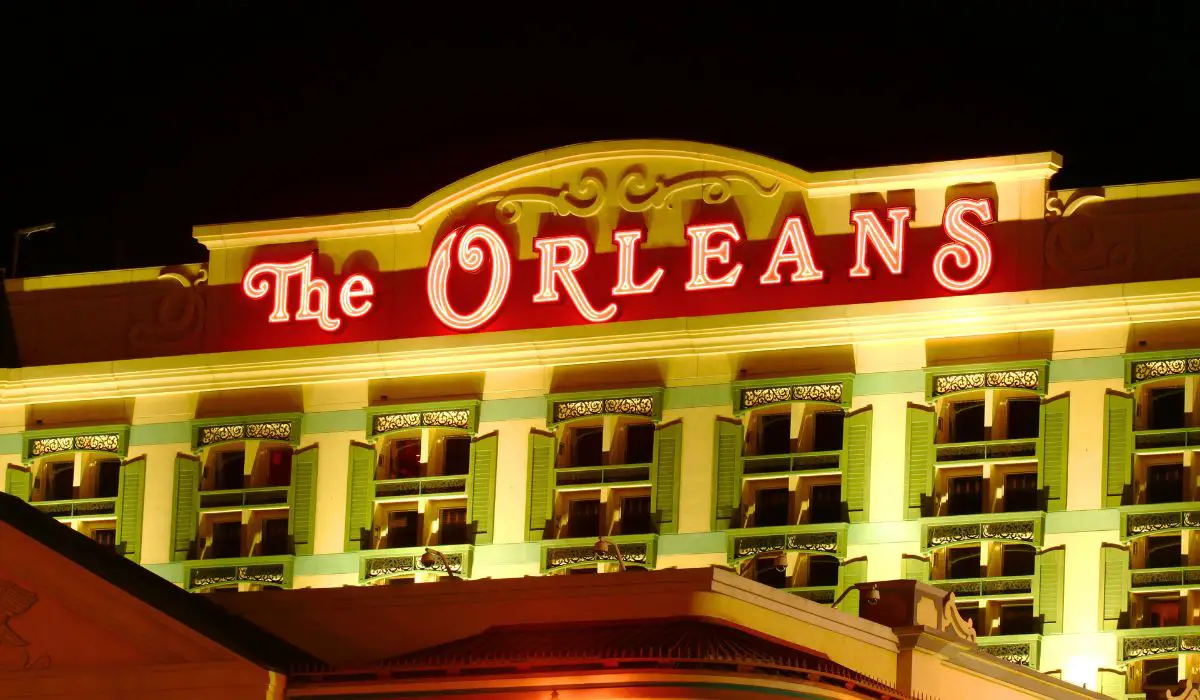 Address: 4500 W Tropicana Ave, Las Vegas, NV 89103
Contact Number: +1 702-365-7111
Rewards Program: Boyd Rewards
This resort has 60 casino gaming tables, 2443 slot machines, and a VIP cardroom for those chasing Lady Luck.
In addition to gaming, you'll find a 70-lane bowling alley, movie theater, an outdoor pool, a 9,000-seat arena for live entertainment, and various dining options.
Some visitors even claim Cromwell has better slot machine odds than the other glitzier Strip casinos.
The Orleans is also the only casino in this list that's Mardi Gras-themed.
3. The Cromwell
Address: 3595 S Las Vegas Blvd, Las Vegas, NV 89109
Contact Number: +1 702-777-3777
Rewards Program: Caesars Rewards®
The Cromwell is a boutique hotel and casino known for its friendly atmosphere and great service. It offers lower minimum bets for blackjack and craps.
While it's great for young partygoers, families might prefer a more kid-friendly option like the Red Rock Casino, Resort & Spa.
This casino is conveniently within walking distance of other attractions on the Strip.
Frequently Asked Questions
Discover more about the best casinos in the Las Vegas Strip with this section.
What Are the Best Casinos on the Las Vegas Strip?
In addition to the top casinos mentioned in this guide, Vegas boasts other renowned destinations such as the Paris Las Vegas Hotel, Treasure Island Hotel, The Mirage, Aria, Excalibur, and more on the famous Las Vegas Strip.
All these offer visitors an extensive range of gaming experiences and entertainment options.
Which Las Vegas Strip Casino Has the Best Payout Rates?
The Excalibur, Horseshoe, Bellagio, Mandalay Bay, Venetian, Wynn, and MGM Grand have the highest payouts in Las Vegas.
Every Vegas casino guarantees a fair and controlled gambling experience, yet the likelihood of securing a larger payout varies with the casino game type and your level of expertise.
Which Casino Is the Most Prestigious on the Las Vegas Strip?
The Bellagio is often called the most prestigious luxury resort on the Las Vegas Strip—known for its luxury, high-stakes gambling, sports book, and beautiful gardens.
This Las Vegas casino boasts a world-class spa and hot tubs, a variety of cuisines, a high-limit lounge, a wide casino gaming space, and, of course, its world-famous Bellagio fountains.
Where Can I Find the Best Slots on the Las Vegas Strip?
Go to The Mirage and Aria Resort & Casino for the best casino slots.
Aria Casino offers various slots with bets from 1 cent to $5,000, including themed games and tournaments. The Mirage has 2,000+ slot machines in a 90,548-square-foot gaming space or casino floor.
The best casino slots are in the Paris Las Vegas Hotel & Casino, Bellagio, Treasure Island, and more along the Vegas Valley and the Fremont Street Experience.
What Are Some Lesser-Known Casinos on the Las Vegas Strip That Are Worth Visiting?
The lesser-known casinos in Las Vegas included in this guide are Circus Circus, The Orleans, and The Cromwell.
They may be smaller, have fewer amenities, or simply less popular than their larger contemporaries. However, they can still offer a great gaming experience worth visiting.
Conclusion
In this vibrant city, whether you seek luxury gaming, top-tier entertainment, or simply a lighthearted gamble, you'll find it all.
Plus, not all world-class gambling resorts are located on the Strip alone. You can also find those off the Strip, like the Golden Nugget, Red Rock, and more.
Choose the best casino in Vegas that suits your style, offering the games you like, good odds, and the amenities you prefer. Remember to also check the casino's reputation.
Always gamble responsibly and enjoy your time!