14 Casinos With the Best Comps in Vegas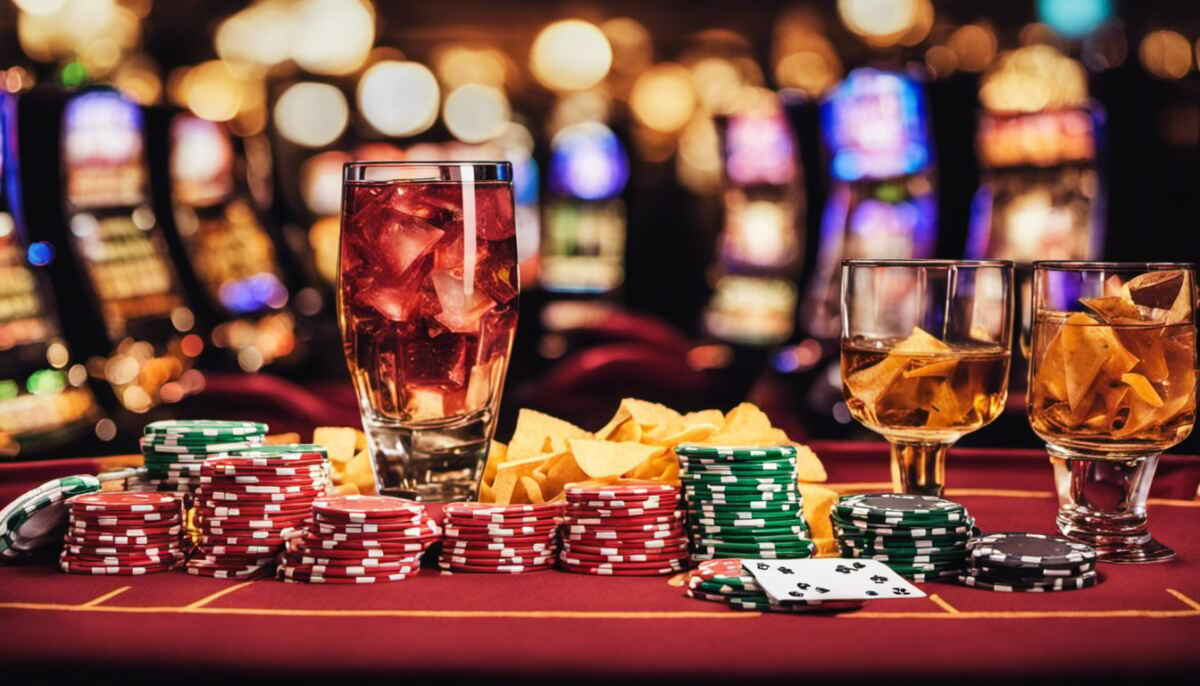 (This article may contain affiliate links, which means we might earn a small commission if you click and make a purchase. Thank you!)
It feels great to be rewarded for your loyalty to a specific casino. Comps are benefits offered to people according to how much time and money they spend at each casino. So, which Las Vegas casinos offer the best comps?
MGM Resorts, Wynn Las Vegas & Encore, and The Cosmopolitan casinos offer the best comps to guests. It's easy to join these programs, and guests can start earning benefits immediately. 
I'll discuss the different benefit systems available to visitors in some of the best casinos in Las Vegas. I'll also detail the benefits for members based on their level since not all members get the same benefits. 
Did you know you can earn points and get comped when not gambling? Find out how.
1. MGM Resorts and Casinos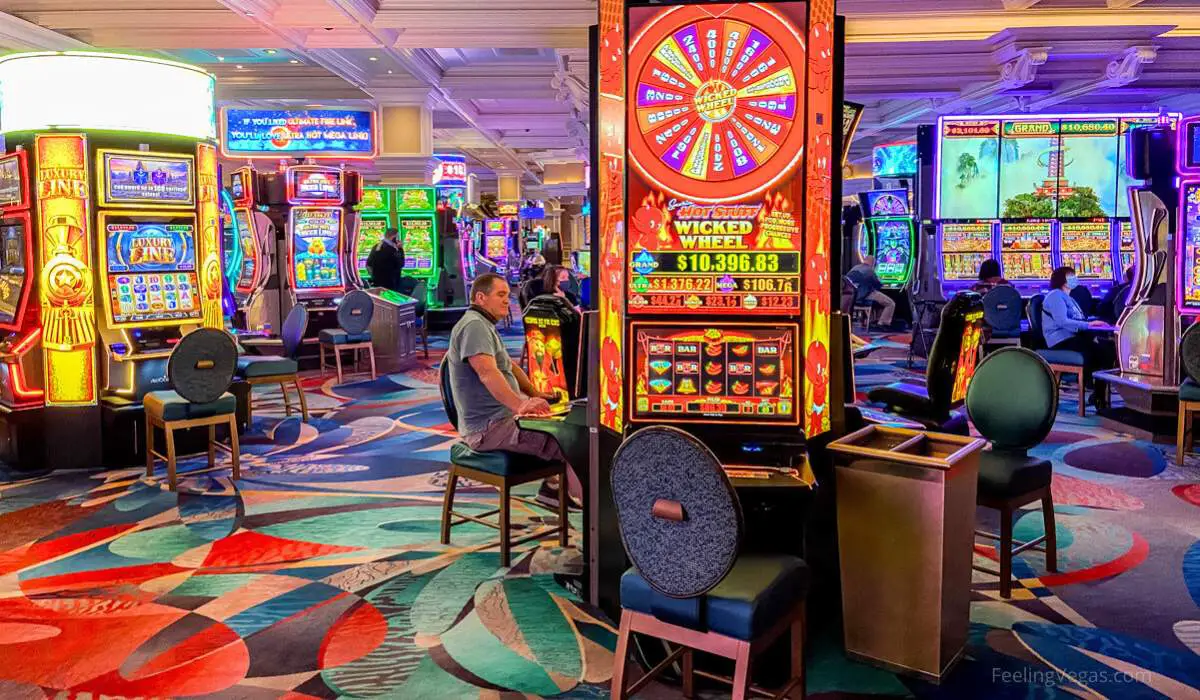 MGM Resorts International owns some of the most famous casinos in Las Vegas. They don't just attract regular gamblers but are also the playground for many high rollers. The luxurious look and feel of the casinos usually attract wealthy guests. 
Here's a list of the casinos MGM Resorts International owns in Las Vegas:
MGM Grand
Park MGM
ARIA
New York-New York
Luxor
Excalibur
Mirage
Mandalay Bay
All MGM resorts and casinos (including those listed above) work with the same five-tier system, MGM Rewards. The levels are Sapphire, Pearl, Gold, Platinum, and NOIR, with higher credit requirements at each step. 
Please note that NOIR cards are highly exclusive and only available by invitation.
The types of benefits you can get as a member are the following:
Special access 
Spend 
Gaming 
Accommodation 
Shopping 
Dining 
Entertainment 
Transportation 
Free Parking
MGM Resorts offers one of the best comps in Las Vegas, even if you don't gamble. To learn how to get comps without gaming, check out my article on earning tier credits through other channels and how reward programs work. [How To Get Las Vegas Comps Without Gambling] (coming soon)
Special Access 
The access benefits are generally related to early and priority access and dedicated (reservation) lines. Additionally, those with Platinum and NOIR cards can get an annual complimentary cruise stay in an oceanview stateroom (for up to 5 nights). 
You can check out the MGM Resorts website for more detailed information about the special access benefits. 
Spend 
Spend benefits include earning MGM Rewards points when gambling, eating, drinking, and staying at any of the MGM Rewards destinations. Additionally, you can earn MGM Mastercard points and tier credits. 
Gaming 
Most of the gaming benefits are available to all MGM Rewards members, except invitations to member-only events and bonuses on slot dollars for Sapphire card members. 
Here are the other gaming benefits:
MGM Rewards points
Slot dollars
A holiday gift point for every slot dollar
Accommodation 
The majority of the hotel benefits are for Platinum and NOIR card members, but Sapphire and Pearl card holders can also enjoy member-only savings of up to 15%. 
Gold card members don't have to pay resort fees. Plus, they get priority check-in and a room upgrade at check-in, depending on availability. 
Here are the additional hotel benefits, primarily for Platinum and NOIR cardholders:
Late check-in
Early check-in
Suite upgrades (once a year for up to three days)
Air travel credit 
VIP lounge check-in (when available)
Guaranteed hotel reservations with a day's notice
Shopping 
All members can enjoy exclusive discounts at stores participating in the MGM Rewards system. The discounts range from 5% for Sapphire cardholders up to 15% percent for Platinum and NOIR cardholders. 
Dining Benefits
Sapphire members don't receive dining benefits, while Pearl members only enjoy a special waiting line for the buffet. 
Members with a Gold, Platinum, or NOIR card can enjoy the following benefits:
Priority for fine dining reservations
Celebration dining experience
Special waiting line at restaurants in the MGM Rewards program
Entertainment 
The MGM Rewards system offers plenty of entertainment options, including concerts, sporting events, and shows. MGM Resorts International selects the events. Availability plays a big part here; you can't get access to something that's fully booked. 
Here are the entertainment benefits MGM Rewards offers its members:
Pre-sale access to sporting and entertainment events
Discounts for shows
Comp tickets for concerts
Early access to seating for events
Show reservations within a day's notice
Transportation 
Transportation can come in handy in Las Vegas. Car rental, valet and taxi services, and airport transportation are available for MGM Rewards members, depending on their tier.
Free Parking
Free parking at MGM properties is available at the Pearl tier level and is among the first and easiest levels to attain.
Compare room rates at all MGM properties in Las Vegas (TripAdvisor)
2. Wynn Las Vegas & Encore Resort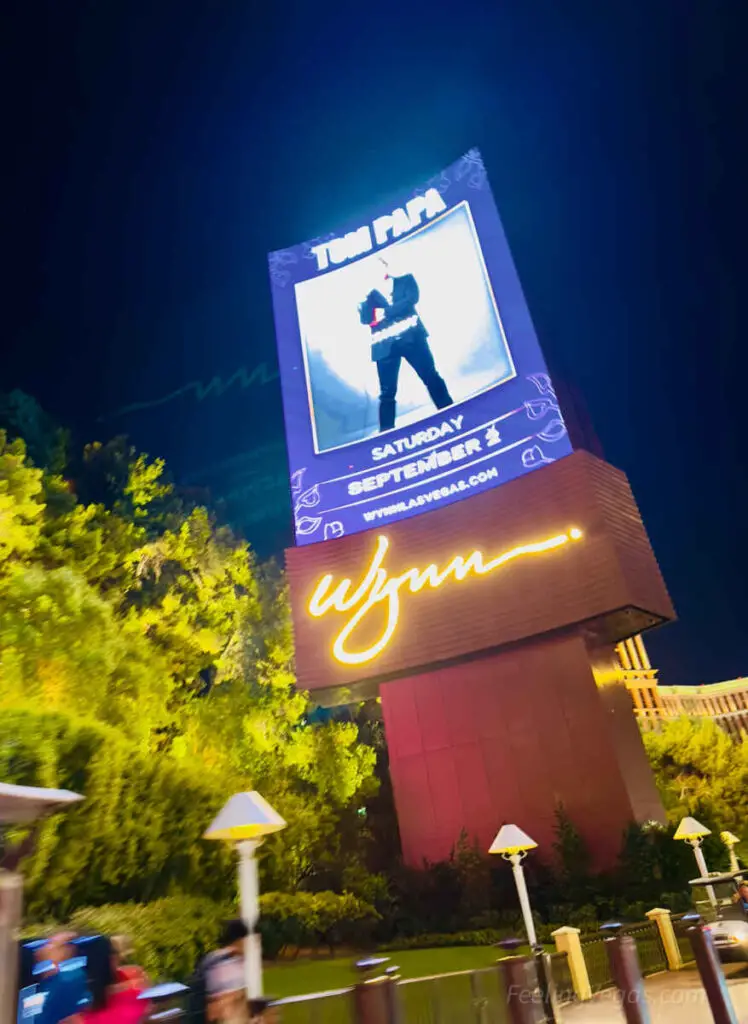 The Wynn Las Vegas & Encore Resort offers some of the best comps. That's one of the major reasons it's one of the most popular casinos in Vegas. Anyone can become a member and get a free Wynn Rewards card, but there are levels to the memberships. 
Wynn Rewards offers three member cards: Red, Platinum, and Black. 
Anyone can get the Red card, but the Platinum and Black cards are only offered to eligible members with a minimum annual credit. 
Depending on your card, you can expect gaming and resort benefits and annual rewards. Free drinks are probably the most popular comp, and almost all members can expect them. 
Gaming Benefits
You can get comp dollars based on how much money you bet and how long you play at the casino. These comp dollars can be redeemed at different locations; both the Wynn Las Vegas & Encore Resort and Encore Boston Harbor (in Massachusetts). 
In addition to comp dollars, other gaming benefits include: 
Comp dollars
Invitations to events
Priority access to those events
Slot points bonuses
Priority slot service
Personal casino host
Resort Benefits
Most of the resort benefits are for members with a Black membership card, but there are some benefits for Red or Platinum cards, too. They include: 
Hotel discounts and offers
Contactless hotel check-in
Priority seating and reservations at select locations
Hotel stays
Nightclub entry
Transportation
Late checkout
Room upgrades
Valet service
Annual Rewards
There are no annual rewards for those with a Red membership card. However, Platinum and Black members can expect some fantastic benefits annually (depending on availability):
Birthday free credit
Spa credit
Birthday dinner credit
Master Classes
A round of golf (at the Wynn Golf Club)
Hotel stays 
Check room rates at Wynn & Encore (TripAdvisor). Compare and save!
3. Cosmopolitan Las Vegas Casino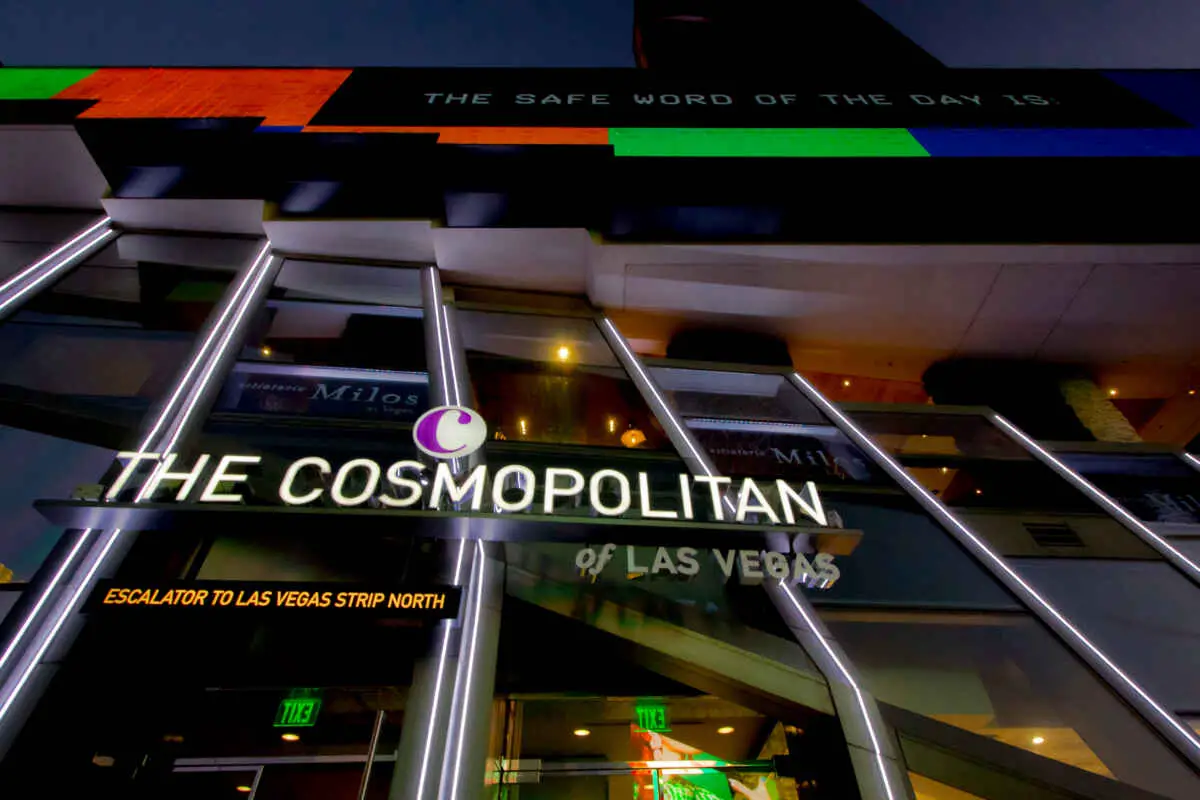 The Cosmopolitan's benefits system is called Identity Membership & Rewards and consists of four tiers: Velvet, Sterling, Gold, and Platinum. 
You can gain Identity Points by spending money on hotel rooms, spa services, dining, and shopping within The Cosmopolitan hotel and casino. You can also earn them by playing slots and video poker. The number of points you earn for slots depends on your member rank. 
You can spend the points on resort credit (hotel, spa, dining, and shopping) and free play at the casino. 
As usual, the more you spend, the more benefits you get. Platinum members get the most comps, but Sterling and Gold members also have plenty to look forward to. I'll briefly cover the comps and benefits for each tier below. 
Velvet 
Anyone can become a Velvet-tier member. Members don't have any comps at this level, but getting to the next tier (Sterling) only takes 4000 points.  
Sterling 
Sterling members have 4.000 to 20.000 tier points. They are entitled to room and slot comps and additional benefits. Some benefits depend on availability, so checking with the staff beforehand is always a great idea.
Here are some of the perks for Sterling members:
A complimentary room for one night (once a year)
Double slot points (as mentioned above)
A two-for-one buffet meal (once a month)
A two-for-one deal on tickets for the Opium show
Additional offers based on your interests
Reservation line for members
Self-parking (no valet)
Gold
The Gold tier members get almost the same benefits as Sterling tier members. You need over 20.000 tier points to get to the Gold tier membership. 
Here's a list of the benefits for Gold members:
A complimentary room night (twice a year)
A complimentary companion room night (twice a year) 
Double slot points (as mentioned above)
A two-for-one buffet meal per day with priority access
A two-for-one deal on tickets for Opium
A two-for-one deal on tickets for other shows and concerts, and special events
Additional offers based on your interests
Reservation line for members
Valet and self-parking
Early and late check-in and check-out
Platinum 
Platinum members have over 50.000 points. These members have spent a lot of money at The Cosmopolitan and get the most comps in return. 
In addition to every Gold tier benefit, the Platinum members get the following comps:
Complimentary room upgrades, when available
Triple slot points instead of double
Priority valet and taxi service
Airport transportation
Check-in line
Resort credit of 250 dollars per year
Find the best deals on Cosmopolitan rooms and save big with TripAdvisor!
4. Caesars Entertainment Casinos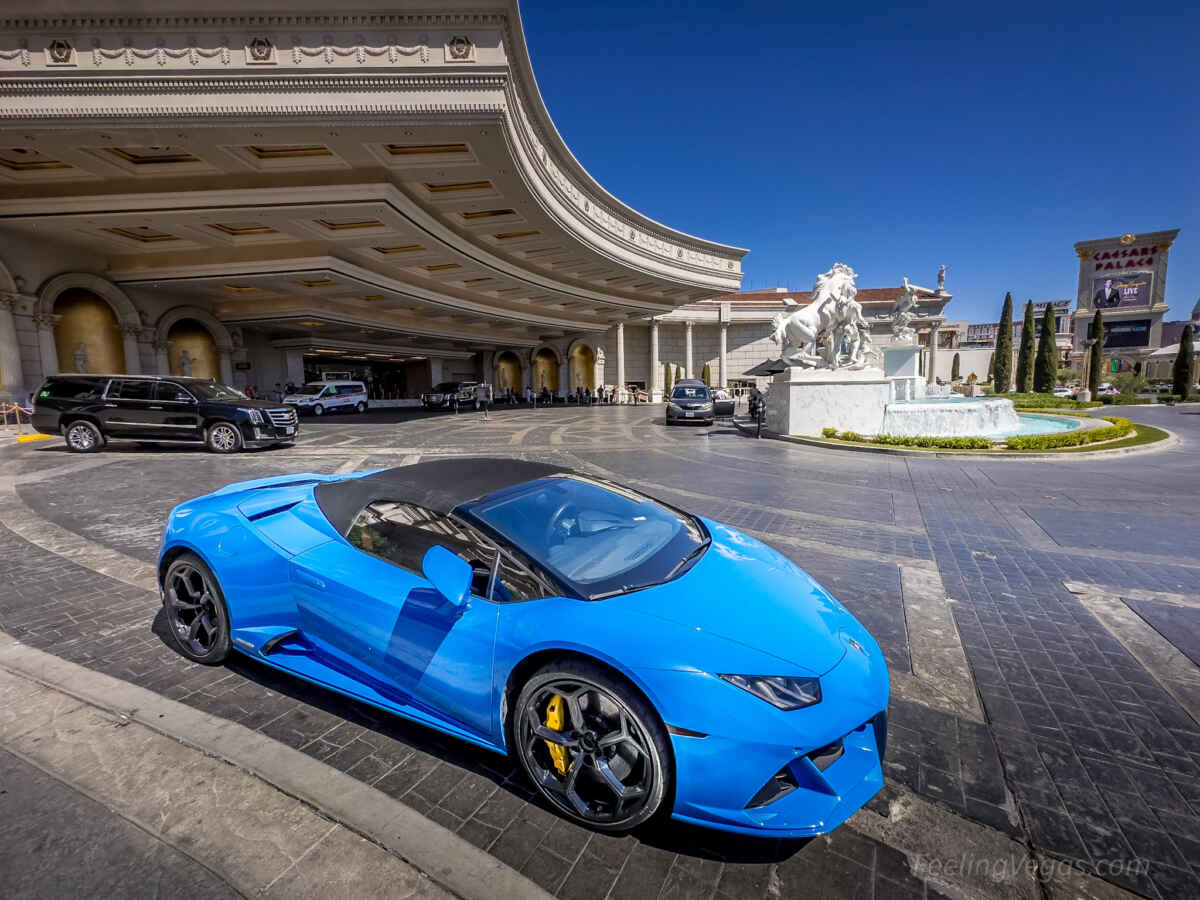 Caesars has a well-fleshed-out comps system for all its Las Vegas properties. They allow you to register and track all of your rewards through their Rewards page. There's even an app that you can use to manage and track your comps.
Like with any other casino, the more you gamble, the more you earn. What's cool about Caesars Rewards is that you can earn them in over 50 casinos across the country, not just in Las Vegas.
Caesars properties in Vegas include:
Harrah's Las Vegas
Horseshoe Las Vegas
The Cromwell Las Vegas
Flamingo Las Vegas
The LINQ + Experience
Paris Las Vegas
Planet Hollywood Resort & Casino
Rio All-Suite Hotel & Casino
You can get free or discounted hotel stays, dining credits, and even tickets for shows.
Similar to Cosmopolitan, Caesars offers four different rewards tiers:
Gold
Platinum
Diamond
Seven Stars
Diamond and Seven Stars receive the most complimentary rewards, such as access to private lounges and invitations to events.
Seven Stars members receive annual round-trip coach tickets worth up to $1,200, but you'll have to spend a pretty penny to obtain the membership. Read more about it here.
Check and compare room rates at all Caesars Las Vegas properties (TripAdvisor)
5. Treasure Island Hotel & Casino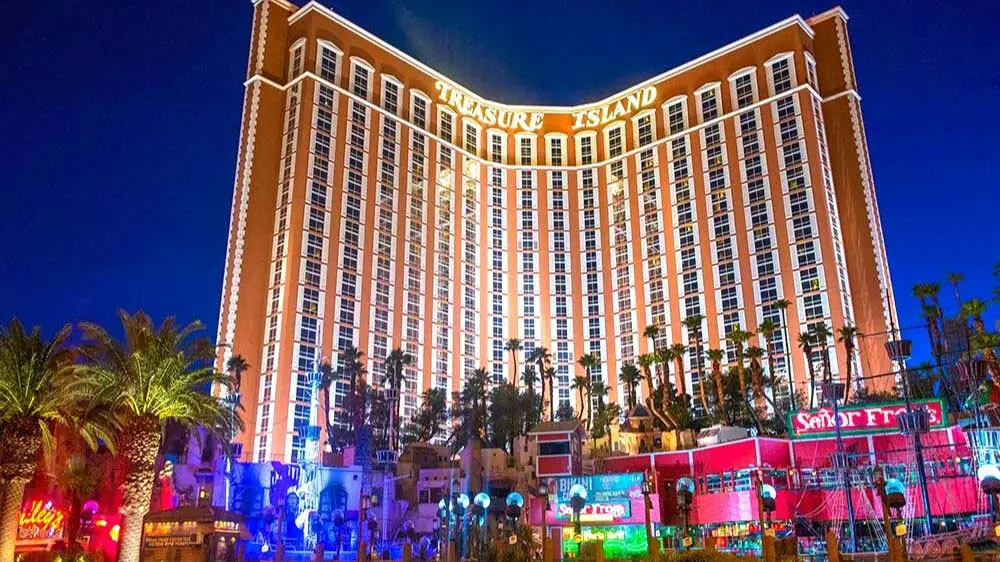 Treasure Island's loyalty program is called TI Players Club. They offer free shows, dining, members-only events, giveaways, tournaments, and, of course, discounts on rooms.
By becoming a member, you become eligible to earn 2 tickets to Mystere, a famous show by Cirque du Soleil. It's a popular tourist attraction that's worth paying for, so earning it for free is pretty cool. You also earn free spins as you play on the slot machines.
You can earn points by playing on any slot machine or table.
TI Players Club is much more casual than the others from the list, but the rewards are pretty decent, so it's worth checking out if you don't plan to play any high-stakes games.
Compare and save! Check current Treasure Island room rates at TripAdvisor.
6. The Venetian Resort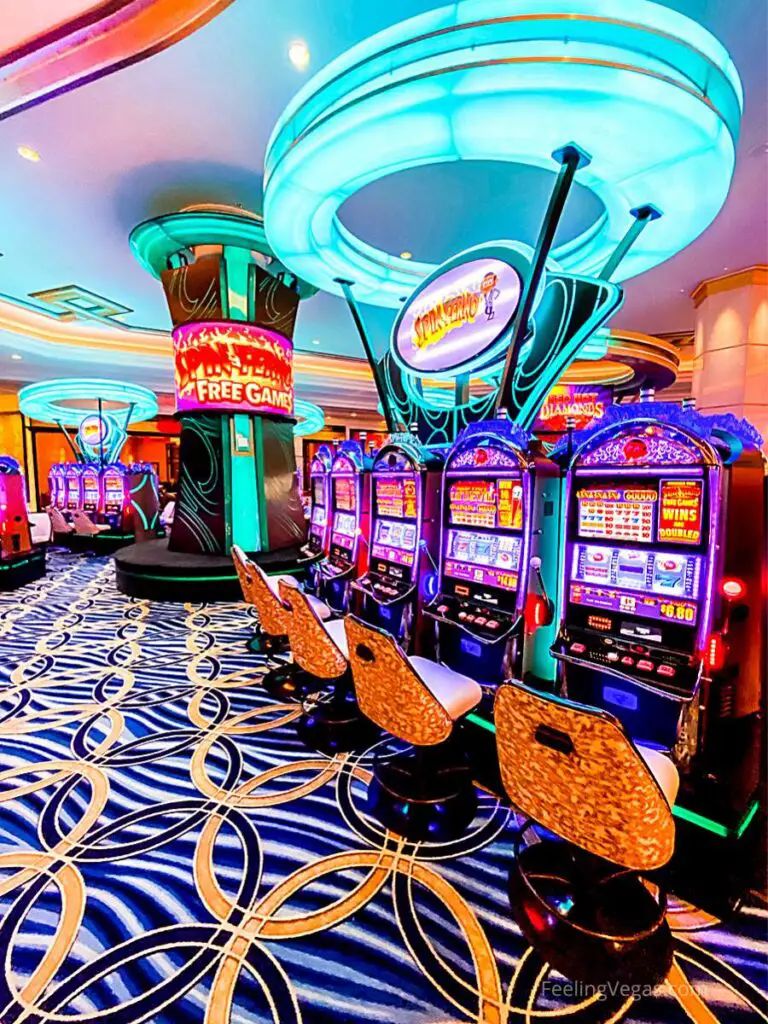 It wouldn't be an Italian-style resort if it didn't have a comps program called Grazie (Italian for "Thank you").
The Venetian Resort's Grazie Rewards offers all kinds of rewards to loyal members. From free dining and drinks to room upgrades, they have everything you'd expect from a comps program.
There's also a monthly new member drawing. If you win it, you'll gain VIP status and be allowed to enter exclusive areas of the resort. You only need to sign up, verify your account, and earn one point to qualify. You get one additional entry per 100 Grazie Gift points.
After signing up, here's what you can do to earn points:
Play games. Casino games like slot machines and card games are the best way to earn points. After all, that's what comps are all about — the more you gamble, the more you earn. Points vary from game to game. Also, don't forget your Grazie card before you head over to the casino!
Participate in surveys. What makes the Venetian Resort unique is that you can earn a fair amount of Grazie points by participating in surveys and similar activities.
Book rooms. By booking rooms with your Grazie card, you'll be able to earn a lot of points. The more you spend on your room and the longer you stay, the more you earn.
Find the best deals on rooms at The Venetian and save big with TripAdvisor!
Best Comps in Las Vegas: Final Verdict
If you're looking for comps you can enjoy across the widest range of Las Vegas resorts and casinos, opting for the MGM Rewards program is probably the best. 
After all, MGM Resorts International owns and operates almost a dozen properties along the Vegas Strip, and all these resorts and casinos are part of the MGM Rewards program. As such, you can enjoy this comps program's gaming, shopping, and dining benefits across multiple locations, making it an ideal option for repeat visitors.
It's also crucial to note that MGM Resorts properties offer the widest range of comps of any Las Vegas resort or casino. Visitors that opt for the MGM Rewards program are more likely to build credits and points quickly and be able to apply them to their chosen rewards.
Still, the best comps program for you depends on your personal preferences! Fortunately, nearly every casino and resort along the Vegas Strip offers visitors some type of rewards program. 
Be sure to inquire about your chosen resort's benefits program before you visit to make the most of your Vegas experience!