Smoke-Free Casinos in Las Vegas: The Truth
All the smoking in Las Vegas makes some guests uncomfortable. Sometimes people are allergic to cigarette smoke, while others simply do not like the smell. If that describes you you may be wondering, if it's possible to find a smoke free casino in Las Vegas?
Are there any smoke-free casinos in Las Vegas?
While it's not possible to find a completely smoke-free casino in Las Vegas, many casino floors offer non-smoking areas. In addition, the newest and biggest casinos in town have extremely powerful filtration systems that make a big difference in the air quality experienced by guests.
(If you're looking for smoke-free hotels in Las Vegas you can find them in our article here)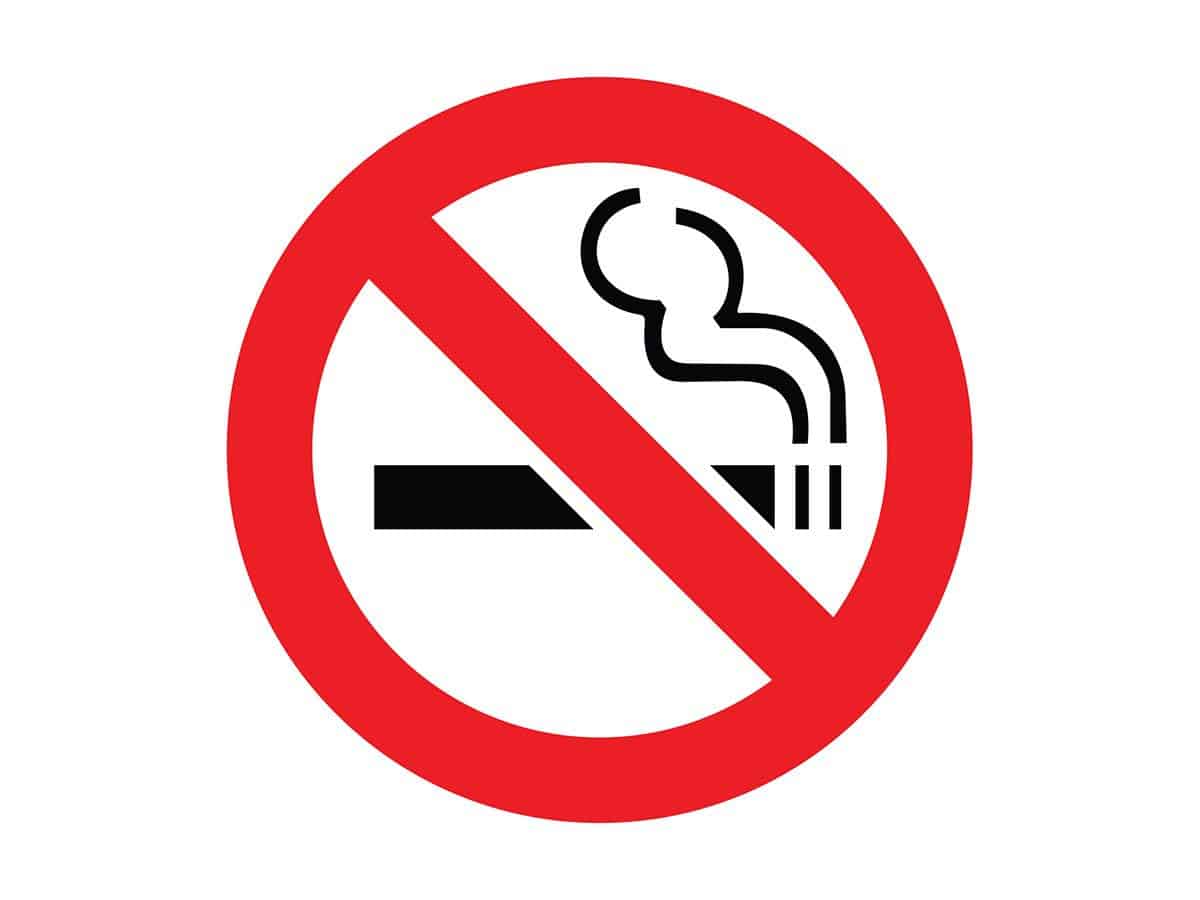 (This article may contain affiliate links, which means we might earn a small commission if you click and make a purchase. Thank you!)
So There are No Smoke-Free Casinos in Las Vegas?
I hate to break the news to you but all casinos in Las Vegas allow smoking. A lot of articles online will give you a list of supposed non-smoking casinos but it's just not true. They are either talking about smoke-free hotels or casinos that offer non-smoking areas.
According to Nevada state law, it is legal to smoke in casinos.
UPDATE: As of June 9, 2020, the Park MGM has announced that their entire property including the casino, hotel, and pool is now completely smoke-free! This is the first hotel/casino in Las Vegas to institute a non-smoking policy.
You can check current room rates at Park MGM here.
Las Vegas Casino Smoking Laws
Many people go to Las Vegas to let loose and have some fun. Las Vegas is known for its gambling and wild parties that go on forever.
For others, having fun involves drinking and possibly enjoying a pack of cigarettes. Compared to other cities, Las Vegas has relatively lenient smoking laws (NRS 202.2483).
Nevada laws do not prohibit smoking in:
Tobacco stores
Strip clubs
Bars
Any area in a casino where minors are prohibited
(source)
Electronic cigarettes are not covered under Nevada laws, and their use is generally acceptable throughout Las Vegas. Guests can smoke e-cigs in no-smoking zones but not in no vaping areas.
For the avid gambler who is not comfortable around smoke, there are several options available for you. You can use the tips below to minimize or eliminate secondhand smoke while you enjoy your time in Las Vegas.
How to Have the Most Smoke Free Casino Experience in Las Vegas
Although several casinos offer non-smoking areas, you might prefer to play casino games in a facility that doesn't restrict smoking. So how to deal with the smoke? In that case, you can take the following steps to enjoy a reduced smoke vacation in Vegas.
Communication
Someone near you may decide to light up a cigarette while playing casino games in a facility that does not restrict smoking. Use non-verbal messages to let the person know you are not comfortable with the smoke.
You may try:
Coughing
Sneezing
Pulling out an inhaler
Making hand gestures to show your discomfort
Use polite non-verbal cues to show the person you are uncomfortable with the smoke. Although this strategy may sound simple, it's not likely to be very effective in most situations.
Find Non-Smoking Areas in the Casino
You may find it extremely difficult to change the behavior of other gamblers in the casino. The best thing you can do to enjoy smoke-free gaming is to find casinos with non-smoking areas.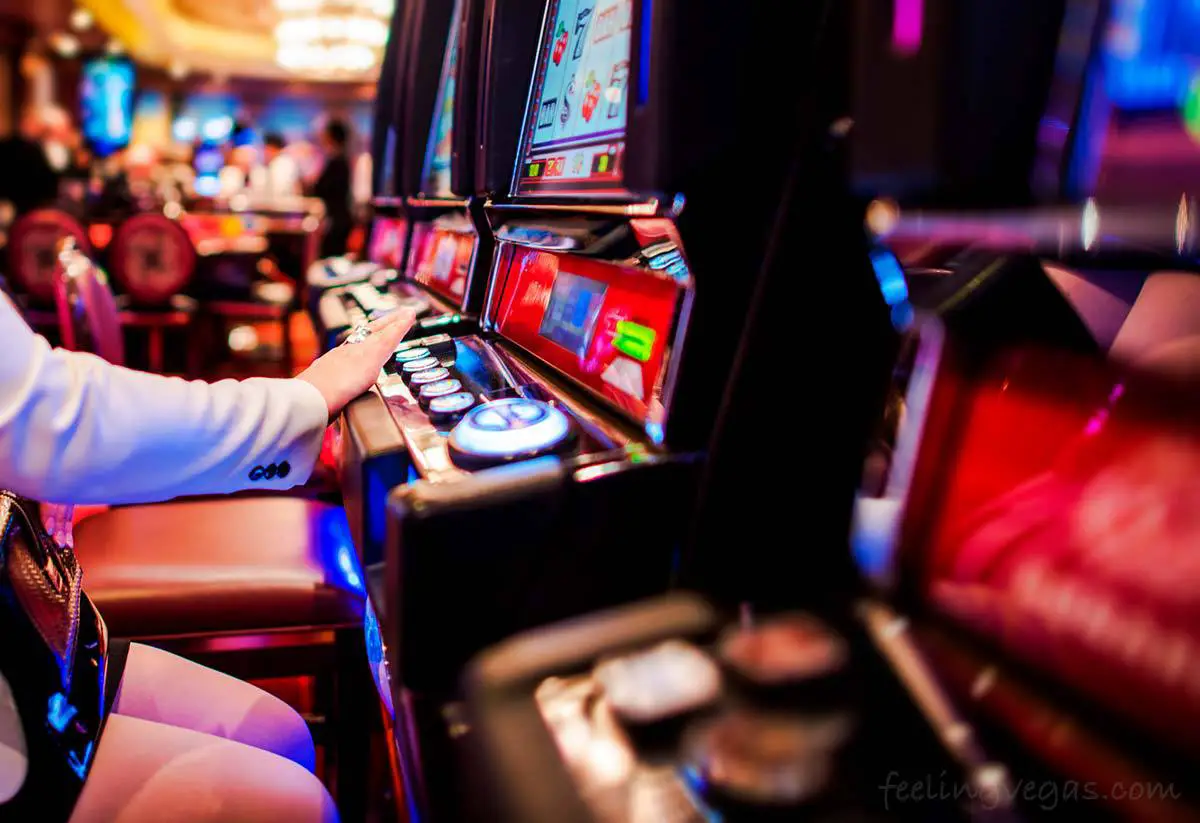 Please be aware, however, that casinos in Las Vegas are not obligated by law to have smoking-free zones. It's best to just avoid casinos that don't have a no-smoking area. See our list of casinos with smoke-free zones further below.
Avoid Casinos with Low Ceilings
In addition to choosing a newer casino with better ventilation, it's always a good idea to look for casinos with higher ceilings. In the last twenty years or so more and more casinos are being built with high ceilings that allow the smoke to rise off the casino floor.
Many older casinos in town have low ceilings (8ft.) where the smoke just keeps recirculating again and again leaving you in a cloud of cigarette smoke. So always be aware of the ceiling height in the casinos you enter. Along with your nose, it will be an instant indicator of the air quality you will experience during your stay.
Choose Newer Casinos
Consider gambling in more modern casinos with improved air purification systems, which older and smaller casinos may not have. Some casinos have state of the art air purification systems that are so effective; you will hardly notice the presence of smoke.
The combination of effective air filtration and high ceilings (as noted above) is extremely helpful when it comes to keeping the air quality level high in an otherwise smoky casino.
Crowds
Avoid crowded areas in the casino. The more people there are in a specific section of the casino, the more smokers you are likely to encounter.
Fewer people in the casino means less smoke. Consider scheduling your gaming around times when there are fewer people in the casino.
Las Vegas Casinos with Designated Smoke-Free Zones
The good news is that more and more Las Vegas casinos have designated smoke-free zones these days. Examples of Las Vegas casinos with smoke-free areas include:
The Bellagio
Harrah's Las Vegas
The Mirage
MGM Grand
Venetian and Palazzo casinos
The Bellagio has designated smoke-free areas, including the poker room. This casino takes extra steps to accommodate non-smokers, including evaluating the pits in the casinos and making necessary adjustments for guests who do not smoke.
Harrah's Las Vegas features a 1000 square foot non-smoking area with roulette tables, reel slots, and other gaming machines. The MGM Grand also provides non-smoking slot sections and gaming tables in its main casino.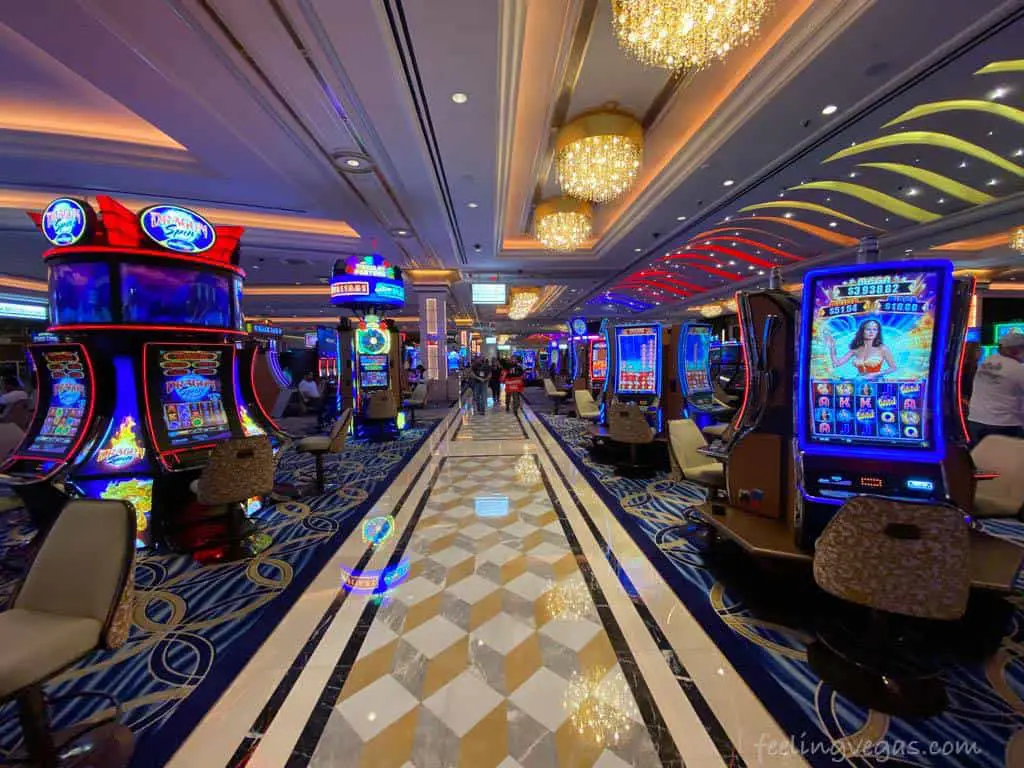 The Mirage and the Venetian Palazzo also have smoke free sections. In addition, these casinos all have state of the art air purification systems to prevent contamination of air in the gaming sections.
Wendy and I were over at the Venetian last week and I can tell you that the only time I smelled cigarette smoke was when there was someone smoking right next to me. The air filtration system is that good!
Prohibition Zones
Like in any other city, not everyone in Las Vegas smokes. Some locals and tourists cannot stand the smell of tobacco smoke altogether.
Smoking is prohibited in most hotel lobbies in Las Vegas. However, some of the lobbies are located so close to the smoky gambling areas, it makes it difficult to avoid smoke in the lobbies.
Smoking is also prohibited in:
Restaurants
Malls
Stores
Government Buildings
Public Places
Nevada Clean Indoor Air Act
The Nevada Clean Indoor Air Act was passed by Nevada voters in 2006. It changed Nevada smoking laws to protect minors and adults from second-hand smoke in basically all public locations and work environments.
Also, smoking is not allowed in any hospital, school, or movie theater in Las Vegas. Smoking in the prohibited zones may attract hefty fines.
Taking a Lyft or Taxi
In general, it is illegal for cab drivers to smoke tobacco or tobacco products inside their cars. However, unlike other ride-hailing applications, Lyft specifically prohibits its drivers from smoking inside their vehicles.
Other cab drivers can smoke in their cars when they do not have riders. Therefore, some cab drivers reek of stale smoke, which can be uncomfortable for many riders.
Lyft's safety policies prohibit drivers from smoking inside their vehicles, regardless of whether or not they have riders. Other ride-hailing apps have unclear policies regarding smoking inside their cars.
Final Thoughts
People who enjoy gaming but hate smoking may find it next to impossible to find casinos on the Strip that do not allow smoking. Nevertheless, a growing number of casinos have designated smoke-free zones.
Many gambling facilities in Las Vegas are increasingly becoming aware of the need for no-smoking areas in their casinos. Therefore, guests who are not comfortable sitting next to smokers can enjoy gambling in the smoke-free areas of Las Vegas casinos.