How Much Do You Have To Play To Get Comped in Vegas? (Explained)
(This article may contain affiliate links. If you click through and make a purchase, we will receive a small commission at no additional cost to you. )
In casinos, comps refer to complimentary services or items that the casino provides its regular customers to encourage them to gamble. If you're a regular at the Vegas casinos, you may want to know how you can get comped to enjoy the rewards that come with casino gambling.
The amount to play to get comped in Vegas will depend on the kind of games you play, the casinos you play at, and the amount of money you spend during your time at these casinos. The rewards you receive will also differ depending on the casino you're playing in.
In this article, we'll look at the factors affecting your comps and how to maximize your chances when gambling in Vegas.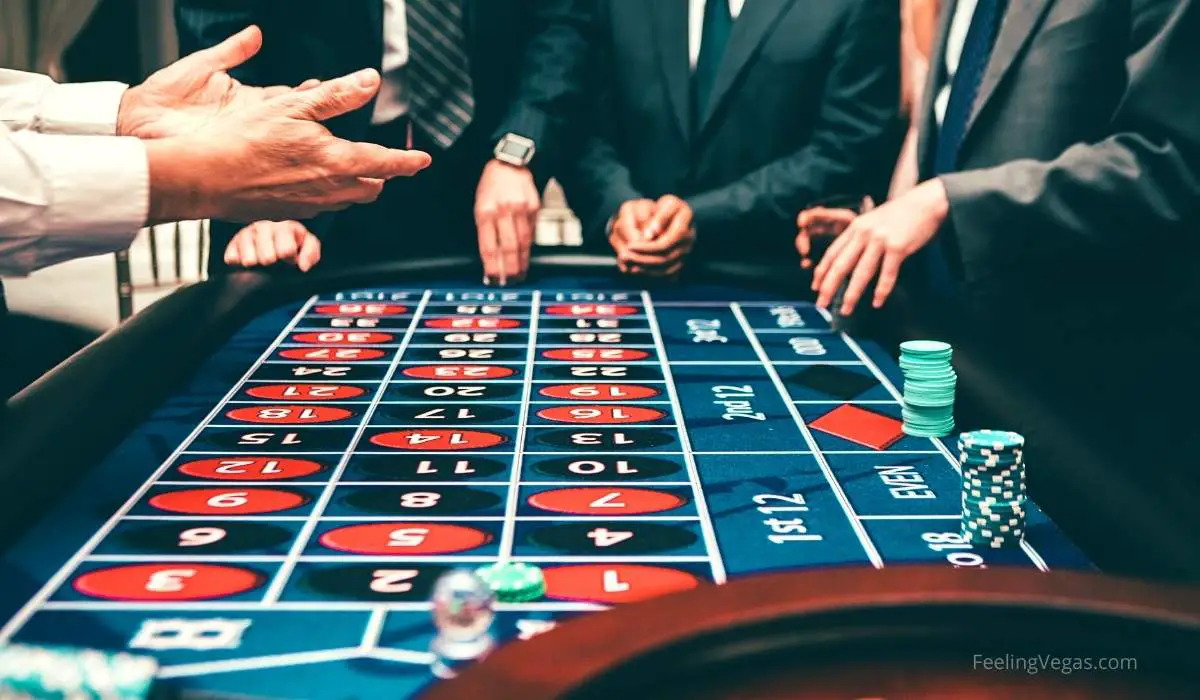 Getting Comped in Las Vegas Can Be Complicated
As mentioned before, each casino rolls out different comps for their guests based on the games they spend the most time at and how much money they spend.
For example, MGM Resorts (Bellagio, Aria, NYNY, The Cosmo, Mandalay Bay, MGM Grand, Luxor, etc.) offers its guests an MGM Rewards card on which they can accrue points and then use them to get attractive comps. This card provides their guests with express comps for playing games like slots and video poker. These comps also have a short time window in which they must be redeemed.
On the other hand, a casino like Wynn gives comps to players who spend at least four to five hours at the Blackjack table and spend at least $25 on every hand. 
As such, the exact formula for getting comps will differ depending on the casino you visit and the games they're willing to comp you for. 
Additionally, the comps you receive will depend on the executive running the casino or the casino host assisting you. In some cases, hosts may be very generous and comp you a free night's stay at a luxury suite or a gourmet dinner at one of Vegas' famous restaurants. 
Conversely, you may also be assigned a stingy host. In some cases, hosts may even ask if you plan to gamble more in the following days and provide you with specific comps based on your answer. 
And it's also more likely that you will be comped better after a losing streak rather than a winning one. This is because guests who receive excellent treatment after losing a lot are more likely to return to the same casino.
The casino will also likely track your betting and spending patterns and determine what rewards to give you depending on this behavior.
As you can see, getting comped in Vegas isn't as straightforward as it seems. However, you can use a few tips and tricks to ensure you receive regular comps when playing in Vegas.
How To Maximize Your Chances of Getting Comped in Vegas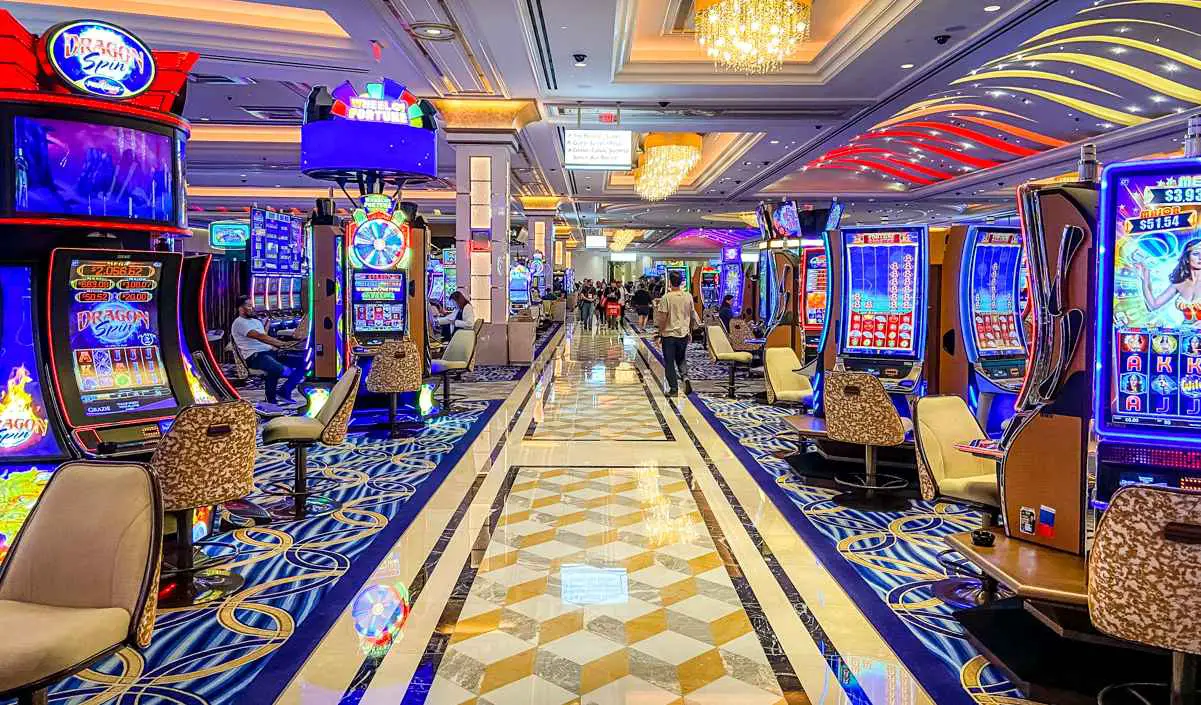 Sure, getting comped may be a bit complicated and long-winded, but with the correct practices, you can significantly increase your chances of receiving comps in Las Vegas.
1. Get a Rewards Card For The Casinos You Play at The Most
This step is perhaps the most crucial in getting comped and receiving more significant and better comps down the road. When you first arrive at the casino, it's best to head to the players club area and get yourself a rewards card that will track all your bets and expenses in the casino.
Every casino in Vegas has a loyalty reward program, and resort companies that own multiple properties in town, such as MGM and Caesars, will allow you to use your player's card and accumulate points even when moving between their different properties.
Whenever you play any game at the casino, make sure to use this card, either by inserting it into the machine or giving it to your dealer. By using this card, the casino will track your expenses and start giving you comps once you cross a certain threshold.
2. Avoid Going to Too Many Casinos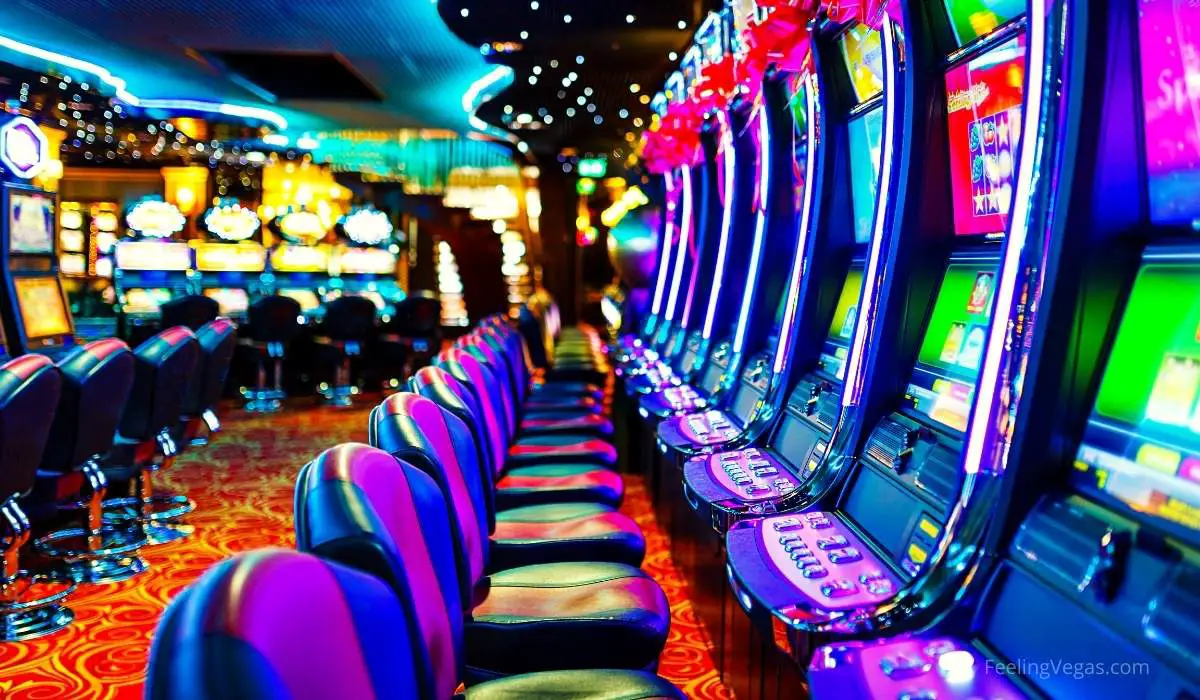 Unless you're dropping $10,000 in one night at a casino, it's unlikely that you'll get that luxury hotel suite you've been eyeing all year. To take full advantage of the rewards program at a casino, you must be a repeat visitor, slowly accruing points that will add up to bigger comps.
By visiting too many casinos, you'll end up spending very little money at each of them, and it's unlikely that they'll compensate you for it.
3. Don't Bet on Sports
Casinos also have services for those looking to bet on sporting events. However, remember that the house doesn't make much from these events and is unlikely to reward guests who spend most of their money here. Instead, you want to invest your time, money, and focus in casino games.
4. Play Las Vegas Slots 
As mentioned in the previous point, the house doesn't favor games that don't bring them profits. And slot machines are probably the most profitable games in any Vegas casino. So while they carry significant risk, playing slots can get you the best comps in Vegas. 
Regularly visiting slot machines with your reward card will add up to a significant number of points you can save and use later.
And like slots, games like roulette and blackjack are also favored by most casinos, and they're willing to provide plenty of high-end rewards to their best customers. 
However, remember that when playing poker or blackjack, your buy-ins and bets are typically observed by a casino executive. This host will determine the kind of comps you should receive based on how much you spend at each game.
5. Match Your Rewards Card With Other Casinos
Each customer is assigned a reward card that corresponds to a specific tier. These usually include pearl, gold, platinum, and diamond tiers.
In some cases, you may be able to visit a new casino with your current rewards card and receive a higher starting tier at this new casino when signing up for their player's card. Let's say you had a platinum card, and switching casinos got you a gold level at the new one.
There are sure to be plenty of rewards you can receive at this tier that you should take advantage of when visiting a new casino.
Let's go in-depth into getting rich in Vegas. Going to casinos is not the only way to get rich in Vegas. Click on the link to read my other article if you want to learn more about things that could make you rich in Vegas.
How Much Do You Have to Spend to Get Comped in Las Vegas?
There is no set dollar number to receive a comp in Las Vegas as there are too many variables at play.
At one time, however, there was an unofficial formula floating around that playing $25 dollar hands of blackjack for at least four hours each day would get you a high-end room comp in Vegas.
Whether that will work today or not, I can't really say, but it goes to show that you need to be a serious player to get the biggest and best comps. The bottom line is that casual players are not the ones who generally receive comps in Vegas.
The best advice I've heard is just to have fun playing at whatever level you're at. Under no circumstances should you chase casino comps as you'll likely spend far more money than if you'd just paid for the comped item directly.
Final Thoughts  
Getting comped in Vegas can be a bit complicated, but figuring out each casino's offers can make your stay more exciting and comfortable.
However, remember that comps also cost money, even if it doesn't seem that way, and it's not worth spending a fortune to receive benefits that could probably cost less if you bought them directly in the first place.