Do Las Vegas Casinos Take Debit or Credit Cards? Find Out!
(This article may contain affiliate links. If you click through and make a purchase, we will receive a small commission at no additional cost to you. )
In the Digital Age, electronic funds have become the easiest and most widely used way of making purchases. Las Vegas is a city where having a debit or credit card is essential in most situations; booking a hotel, shopping, placing reservations, and the like. Yet, cash is still king when it comes to gambling and placing bets.
Some areas in a Las Vegas casino always take debit and credit cards, including restaurants, shops, and bars. For gambling, however, you cannot use a credit or debit card to buy chips or play slots directly. You will need to use an ATM or request a cash advance at the casino's cashier's cage. 
Even though our world is quickly moving to digital payments, gambling in a casino is still very much a cash arena. There are many possible ways to utilize your debit or credit card in a Las Vegas casino, and this guide will explore how to do just that.
Even though you still need cash to play, you can use your debit or credit card to get solid currency in your hands.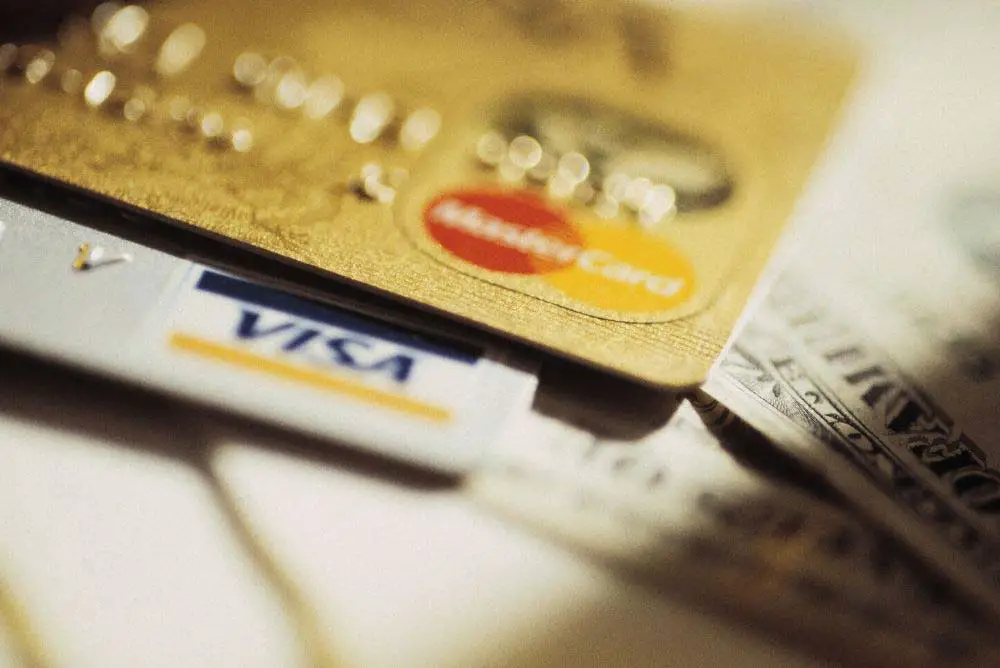 Credit and Debit Cards in Las Vegas: The Basics
Since Las Vegas casinos offer many varieties of entertainment, it's limiting to suggest that the only area of a casino is the gaming floor. Credit and debit cards can be used normally for most non-gambling purchases.
Paying at a restaurant, attending an event, settling the bill at a nightclub–all of these actions can be paid with a card.
Yet, since gambling is such a core aspect of Las Vegas, it may be important to understand how to use your debit or credit card on the gaming floor. 
Using a Credit Card on the Gaming Floor
Using a credit card to directly pay for gaming in casinos is prohibited by Nevada state law. The essential reasoning behind this law is rooted in the aspect that financing gambling on credit is a form of irresponsible gambling.
Every person is able to decide their own form of financial responsibility, but gambling can be an intoxicating form of entertainment, and the Nevada legislature responded accordingly. 
Therefore, the only way to use a credit card in a Las Vegas casino for gambling is to fill out a request with the card company for a cash advance.
If approved, a cashier will provide the cash or, you can request the cash advance directly from an ATM; however, be ready to pay some hefty fees since the interest rates on credit card cash advances can be astronomical. 
Although credit cards are a no-go for gambling in Las Vegas casinos, debit cards provide a slight bit of leeway. 
Do Las Vegas casinos check Ids? Find out in our article here.
Using a Debit Card on the Gaming Floor
Since debit cards are directly tied to a consumer's bank account, there is some flexibility when it comes to using them in a Las Vegas casino. Since 2014, players have been able to use prepaid debit cards for casino slot machines, granted that the card is tied to a casino's individual rewards account.
This opened up a lot more freedom for casinos to slowly transition to electronic funding, which had the support of AG Burnett, chairman of the Nevada Gaming Control Board from 2012-2017.
Burnett took the stance that measures to make playing easier for patrons were essential in our rapidly-evolving electronic-payment based society (source).
Although directly purchasing chips at tables was still impossible, this has begun to change in recent months as more and more casinos are now implementing cashless payment systems for players to use their debit cards at the gaming table.
This measure has the full approval of the Nevada Gaming Control Board. 
Although this new technology is only available at a handful of casinos in Las Vegas, it is expected to branch out to the entire city.
So, using a debit card is now starting to catch on within Sin City, which let's face it, is long overdue. But when it comes to Las Vegas, using cash may prove to be a lot more beneficial. 
Cash vs. Card: Which Is Better to Use?
Essentially, cash is still the best form of currency to use in a Las Vegas casino. Since this city has run on cash for decades, it is just part of the regional culture. As previously mentioned, using a credit card to gamble is not allowed, and the prospect of having to take out a cash advance on a credit card is both time-consuming and financially risky. 
There is great progress with debit card usage in casinos, but the rollout of complete debit card accessibility is still developing. Cash will get you playing and keep you playing the longest. There is nothing worse than losing your winning streak and place in a game because you have to go to the ATM or cashier's cage.
Credit and debit cards are the new normal, but Las Vegas is still implementing card usage for gaming. Cash is better, for now. 
Find out if casinos will cash a personal check in our article here.
Credit and Debit Cards: Fees and Limitations
There are certain variables to keep in mind when attempting to use a credit or debit card in a Las Vegas casino. The primary aspect being fees. When a player runs out of cash during a game, the ATM is usually the most convenient way to get more money. In addition to paying your banking institution's withdrawal fee, each ATM will also have fees of between $2-5.00. 
This can add up quickly, which is a drawback for frequently using your card to get more cash.
When it comes to credit card cash advances, not only is the fee and interest rate usually high, there are some institutions that will not allow their credit card to be used for gambling. Fees are also pretty substantial for the new cashless payment systems in select Las Vegas casinos. 
But convenience is sometimes worth the price of a few additional fees. 
The Bottom Line: Credit and Debit Cards Can Be Used in a Las Vegas Casino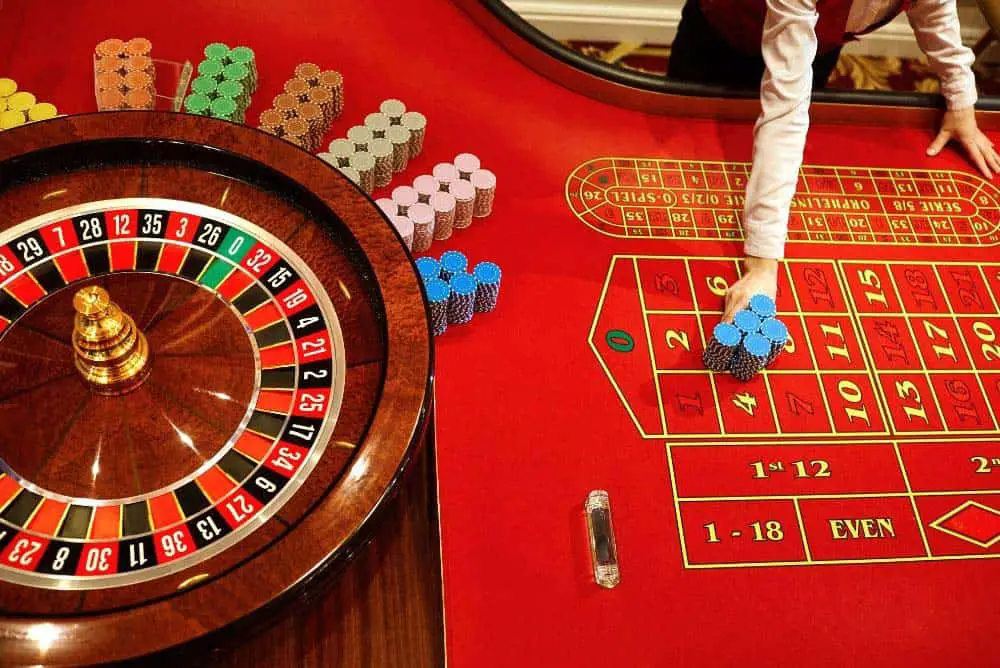 So, technically credit and debit cards can be processed in a casino, yet there are limitations to their use. Debit cards are much more preferred and currently undergoing a slow rollout throughout Las Vegas casinos.
Although there are some associated fees with using a debit card at a table or slot machine, the sheer fact that it is possible is great news. 
Credit cards are still inaccessible, but if you don't mind paying some outrageous fees, you can certainly get a cash advance on your card. Just remember that some credit card companies will not allow a cash advance for gambling. 
Therefore, Las Vegas casinos are, in fact, starting to move with the digital times we now find ourselves in, even if the process is a lot slower and more complicated than it appears to be in other states. 
Can you exchange foreign currency at a Las Vegas casino? Find out in our article here.
Conclusion
For all intents and purposes, credit and debit cards can be used in a Las Vegas casino in two ways:
Credit Cards: Can be used for cash advances only.
Debit Cards: Can be used if the card is tied to a casino rewards account and can be used for direct playing at select Las Vegas casinos.
Cash is still your best bet for a simpler process, but there are options for credit and debit cards if you choose to use one when gaming throughout Las Vegas. Gaming in Las Vegas should be fun and stress-free, not plagued by constant interruptions. 
Other Las Vegas Casino Related Questions