Do Las Vegas Casinos Check ID? Important!
(This article may contain affiliate links. If you click through and make a purchase, we will receive a small commission at no additional cost to you. )
Las…Vegas…Nevada. Just those three little words alone cause spontaneous feelings of excitement in most of the U.S. population. Although Sin City is a mecca for entertainment and gambling, there are likely some obvious concerns for both the over and under 21 crowd.
Since this city is primarily based around adult-oriented leisure, you may be wondering if you have to show a valid ID to drink or gamble?
Las Vegas casinos check ID if they suspect you are underage since gambling and drinking in Las Vegas, require that you be over 21. So you should always carry ID and be prepared to show it to casino security, bartenders, or dealers upon request.
Since Las Vegas casinos have a wide array of different types of entertainment, there are several instances where ID could be required or requested. The remainder of this article will explore all of these possibilities in-depth, as well as the official stance of Nevada state law concerning ID requirements in Las Vegas.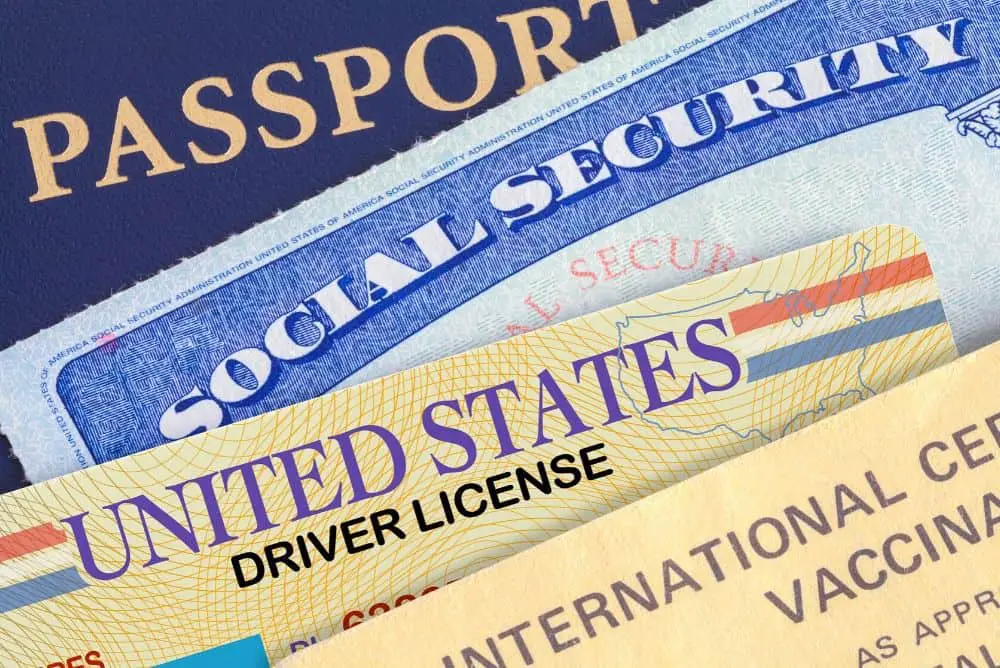 Do You Need an ID to Gamble in Vegas?
Access to gambling is the primary reason visitors to Las Vegas wonder about proper ID. The answer has both an official response and a practical response since there is a lot of leeway in this matter left to an individual casino or dealer.
According to Andrew Uyal, a casino executive at The Cromwell Hotel and Casino, it's a tricky topic because regulations tend to differ especially if you're visiting from outside the United States.
In order to drink in Las Vegas, a patron will usually only need to show proof of age, whereas gambling will require one of the following:
Valid U.S. Driver's License
ID Card (U.S. State-issued)
U.S. Passport
U.S. Passport card
Official U.S. Military ID card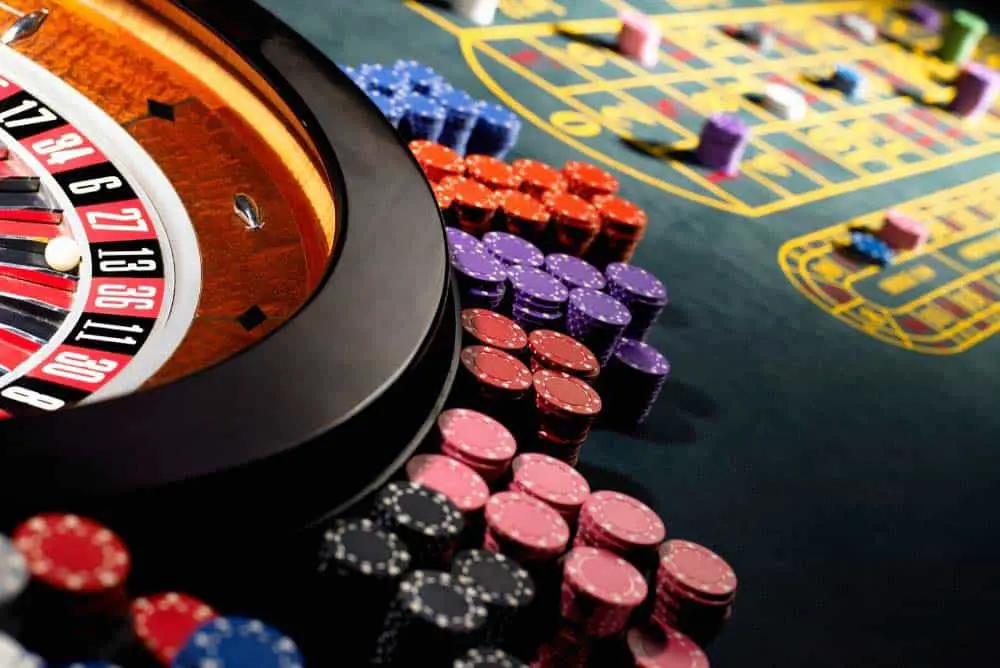 Foreign travelers wishing to gamble will need one of the following: 
Passport
Government-issued ID or drivers license from their country
In reality, the requirements for ID are much more strict when it comes to gambling than just about anything else.
Attending a show or simply wishing to purchase alcohol, such as in a casino nightclub, will likely be up to the discretion of a bartender or bouncer. Individual casinos will also likely have degrees of caution they will exercise; therefore, having a valid ID is always recommended. The official regional laws are more clear regarding proper ID. 
In the case of the Cromwell Hotel and Casino, Uyal states that ID will be checked when a patron appears under-age if they wish to gamble (source).
Under 21? Check out our Ultimate Guide of Things to Do in Las Vegas when your Under 21.
Nevada State Law Regarding ID in a Casino 
The state of Nevada is the primary enforcer of regulations concerning when proper ID is required in terms of gambling in a casino. According to Regulation 5 of the Nevada Gaming Control Board and Gaming Commission, dealers, and casino management must ensure that players appearing underage are at least 21 years of age to gamble. 
Although control measures to enforce such regulations are unpredictable based on the particular dealers or casino officials, 21 and up is the official law of the state. Casinos do not want to lose their gaming license; as such, a casino always wants to stay in full compliance with the law.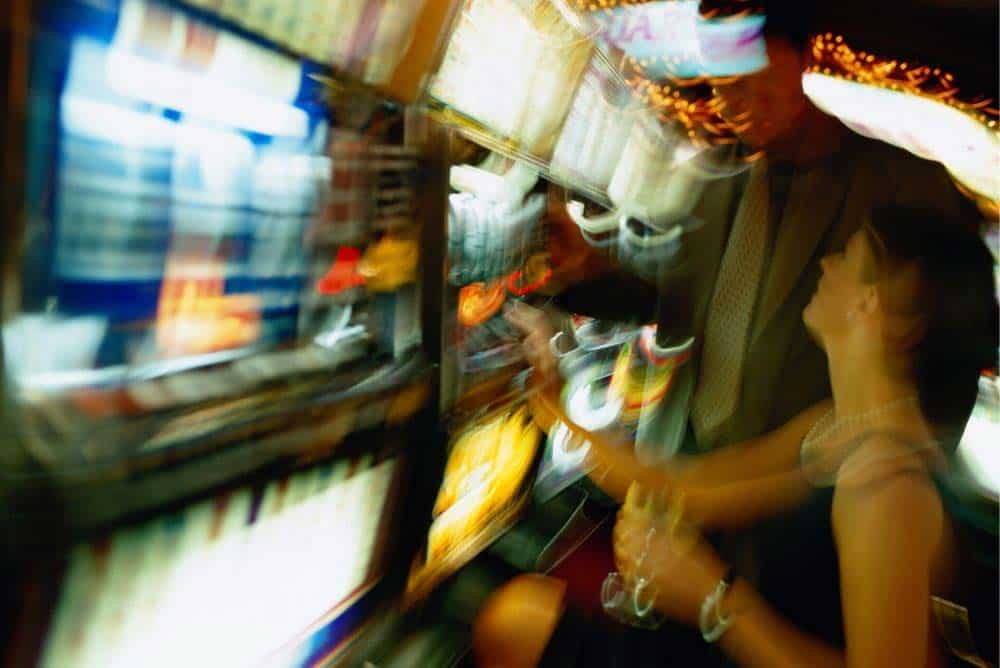 Even if you slip by, any potential winnings will be in jeopardy. 
A recently revised statute in Nevada Law, NRS 463.350, reiterates that the age to enter the casino floor is still 21 and older, and additionally, any underage patron who attempts to claim winnings will be immediately required to forfeit said winnings.
The patron could also face criminal charges and become permanently banned from the casino. So, even if your ID wasn't checked, the penalty of being discovered could be pretty severe. 
In addition, there are other areas of a Las Vegas casino, apart from the gaming floor, that may also require ID.
Do Vegas Casino Nightclubs Check ID?
The most obvious barrier to not having a valid ID when entering a casino nightclub is the presence and consumption of alcoholic beverages. Drinking is a natural inclination in a nightclub, and the process is much easier for employees if the requisite ID is checked upon entry.
Much like everywhere else in the US, the legal drinking age in a Las Vegas casino or nightclub is 21. However, if you're over 21, Las Vegas has very liberal drinking laws in force.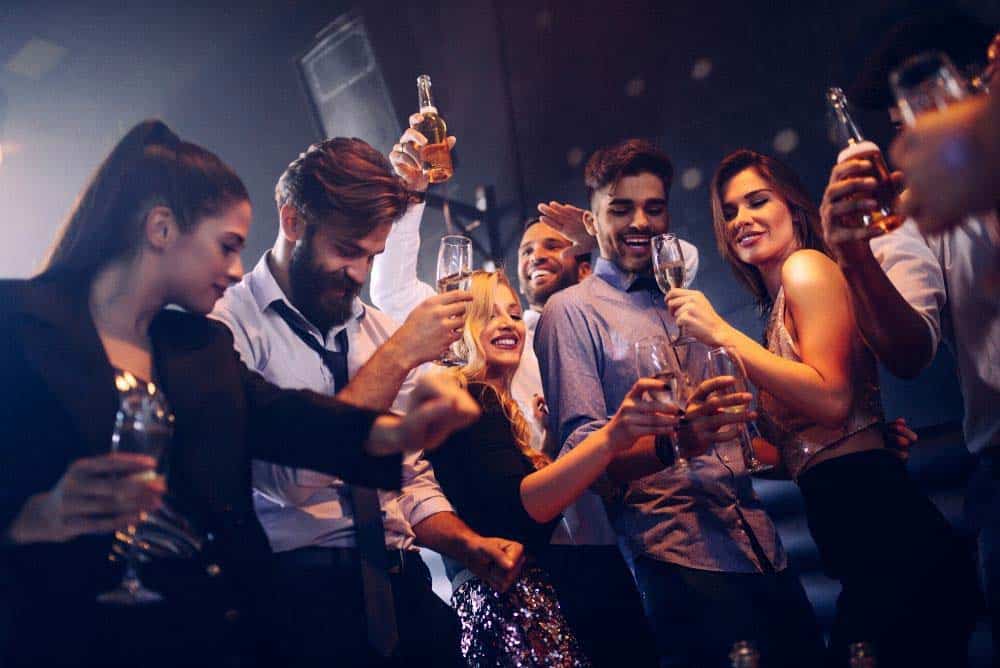 For example, you may be worried about constantly being carded when drinking outside of a casino or nightclub. As a rule, Las Vegas allows drinking in public. This is true all along the Las Vegas Strip and certain areas of downtown.
As an adult, I've never been carded on the street, but if you appear underage, consider yourself fair game to be stopped.
Can you drink alcohol on the street in Las Vegas? See our article here to learn all the details.
If you are underage, you will not be allowed to purchase or attempt to purchase alcoholic beverages. Furthermore, you can rest assured that you will be asked for a valid ID when purchasing a drink if you appear underage. 
Will a Bouncer or Bartender Check Your ID in Las Vegas?
Whether or not you will be asked for ID in the first place is really a grey area. Bouncers and bartenders usually have a lot more to lose in situations concerning underage drinking. The loss of employment, a hefty fine, and possible criminal charges are always foremost on their minds.
If you appear under the age of 30 upon entry to a casino nightclub, expect to be asked for ID. 
All circumstances are different, yet the prospect of a loss of employment, fines, and the casino losing its liquor license is going to take precedence over any assumed lack of judgment a bouncer or bartender may give. 
State and local laws are very clear, even if regulations are not explicitly enforced. Always assume that your ID will be checked. 
The Verdict: Will a Las Vegas Casino Check ID?
Even without researching local or state laws, it's common knowledge that the legal age to drink in the US is 21, yet the laws can be a bit confusing in terms of gambling. Most casinos operate as hotels; therefore, entering a casino is not necessarily a cause to show ID.
The gaming floor and any nightclubs or entertainment events within the casino are a different story. 
You must be 21 years of age or older to gamble in a Las Vegas casino, which also means you should be at least this age to even enter the gaming floor.
Nevada state law prohibits gambling or consuming alcoholic beverages to anyone under the age of 21, so always assume you will be asked for a valid ID in these pursuits. 
Tip: Always, always, always carry your ID with you in Las Vegas. You don't ever want to miss out on doing something fun in Vegas just because you didn't have your ID. This is true for people of all ages!
Although there is no explicit guarantee that you will be asked for ID in any of these circumstances, laws, and regulations regarding gambling and consuming alcohol are not risks that casino management or employees are willing to take.
The consequences of attempting to pursue these activities without a valid ID are also not worth it for consumers. 
For all intents and purposes, yes, Las Vegas casinos check ID. This is more certain if a person appears to be under the age of 30 or appears to be acting suspiciously. 
Find out 35+ Super Fun Things to Do in Las Vegas in our article here.
Other Casino Related Questions You May Want to Know
Final Thoughts
Las Vegas, the city that never sleeps, abounds with activities, attractions, and entertainment! Visitors from all over the world are welcome to enjoy the activities that make this city so irresistible.
With this in mind, a lot of entertainment in Las Vegas is for mature audiences. Gambling, the endless flow of alcohol, all of this requires visitors to act responsibly, which means laws regarding these pursuits must be enforced. 
Although there may be instances where IDs are not checked rigorously, Nevada state law is very strict when it comes to enforcing casinos to check IDs for all situations where an appropriate age is legally required.