Nashville vs. Las Vegas: Which Is Better for Vacation?
(This article may contain affiliate links. If you click through and make a purchase, we will receive a small commission at no additional cost to you. )
Trying to decide whether to take a vacation to Nashville or Las Vegas can be a tough choice. How can you possibly choose between the glitz, glamour, and partying of Las Vegas or the country music epicenter of the world, Nashville? Both cities are unique and different, but which would offer a better choice for a vacation?
Both Nashville and Las Vegas are cities that cater to tourists. Nashville is the best choice for vacation if you are a lover of live country music and historic attractions, while Las Vegas is the top choice for bright lights, gambling and around the clock entertainment.
The following chart compares vacation highlights between Nashville and Las Vegas:
Category
Nashville
Las Vegas
Cost of Stay Per Week
$964 per person
$1,785 per person
Transportation
Taxis, Uber, Lyft, local bus service
Monorail, shuttle buses, taxis, Uber, Lyft, local bus service
Notable Attractions
– Grand Ole Opry
– Country Music Hall of Fame and Museum
– Ryman Auditorium
– RCA Studio B
– Las Vegas Strip
– Fremont Street Experience
– Fountains of Bellagio
– Iconic Casinos and Hotels
– National Finals Rodeo
Weather
Warm and humid most of the year
Warm and dry most of the year
Food and Drink
Southern cuisine, seafood, breweries, and distilleries
International cuisine, western US cuisine, numerous bars and lounges
Activities for Kids
– Nashville Zoo
– Adventure Science Center
– Discovery Children's Museum
– SeaQuest
– Downtown Container Park
– High Roller Observation Wheel
– Springs Preserve
Nature Attractions
– Edwin and Percy Warner Parks
– Radnor Lake State Park
– Gaylord Opryland Resort Gardens
– Red Rock Canyon National Conservation Area
– Hoover Dam
– Lake Mead
– Valley of Fire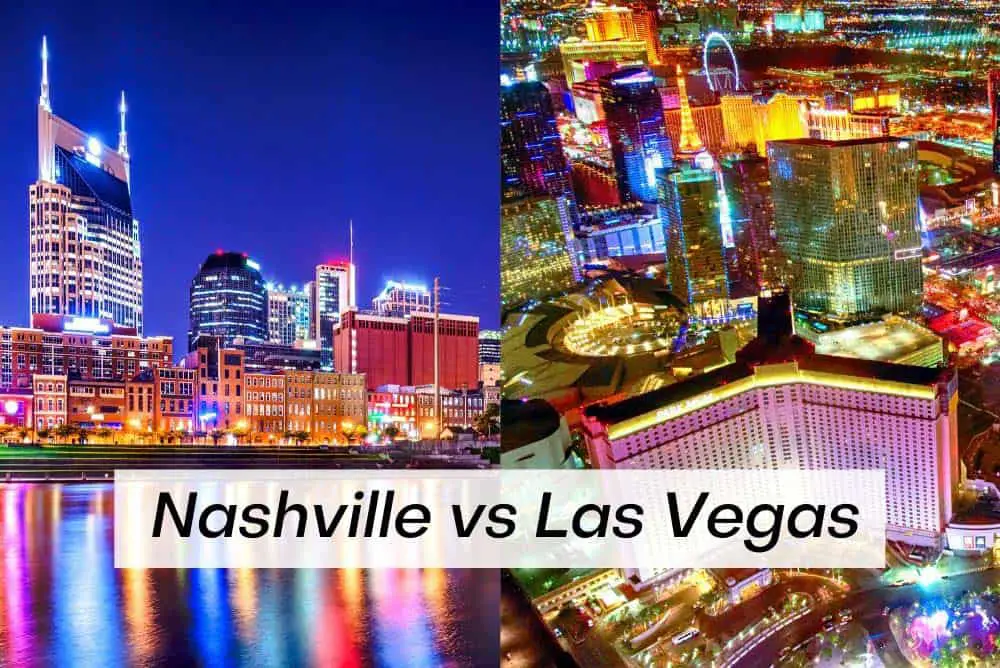 Each city offers a diverse array of attractions, entertainment, and cultural pursuits for all ages. This article will explore each of these cities to find which is better suited for an amazing vacation experience.
Since tastes and preferences always differ, the great thing about Nashville and Las Vegas is that both cities cater to numerous preferences.
Read on to discover the costs and vacation highlights found in each of these two cities. 
Nashville vs. Las Vegas: Cost of Stay
The cost of stay for both cities is pretty evenly matched across the board in terms of accommodations. Since both Nashville and Las Vegas are top destinations for vacations, each city has a large number of resorts available, in addition to a range of standard hotels.
Category
Nashville
Las Vegas
Cost per person
per week
$415 (budget)
$964 (mid-range)
$2,091 (luxury)
$661 (budget)
$1,785 (mid-range)
$5,164 (luxury)
source1, source2
Although the weekly, per person rate in Las Vegas is much higher, a large majority of this is based on the numerous opportunities for gaming available in Sin City. So if you're not a gambler, the average costs in Las Vegas could be less.
For Nashville, this breaks down to an average cost of $138 per person per day for a mid-range stay, while Las Vegas comes in at an average cost of $255 per person per day for the same mid-range budget level.
Visiting Las Vegas on a budget, in terms of accommodation, is certainly achievable, as the city offers reasonable accommodation selections that still maintain high standards for lodging.
Similarly, Nashville also offers ways to slash travel costs depending on what your preferences are. In all likelihood, you can expect to spend a bit more in Las Vegas, based on the increased opportunities to spend your money.
If you choose to do a gambling-lite Las Vegas trip, the vacation could run about the same as a typical Nashville vacation.
Both cities are heavily influenced by attractions and sightseeing, however, there are more options for different kinds of Las Vegas vacations you could choose from. If you want to experience a comprehensive selection of all that Las Vegas has to offer, the cost can be substantial. Though the same can be said for Nashville.   
Nashville vs. Las Vegas: Transportation
Getting around Las Vegas is designed to be easy. An unwritten Las Vegas philosophy theorizes that your money should be spent on attractions, gaming, and leisure, not concerns for getting to and from the city's many destinations.
Transportation in Las Vegas is available in many varieties and forms, and many casinos on the Strip and downtown even have free tram services. All of the typical types of ride-sharing transportation are also available.
Additionally, the majority of attractions and sightseeing spots in Las Vegas are bunched together either on the Strip or in downtown Las Vegas. The benefit is you'll spend less time and money on transportation. You'll also spend more time doing fun things and less time trying to get to your next location of interest.
Nashville is similar, although not quite as comprehensive in terms of transportation options compared to Las Vegas. This is to be expected since Nashville doesn't have as many concentrated areas of vacation activity as the Strip and the downtown area provide for Las Vegas.
To explore many of Nashville's best attractions, including the lively downtown music scene, a ride-share is probably the most convenient way to get around town.
Nashville vs. Las Vegas: Notable Attractions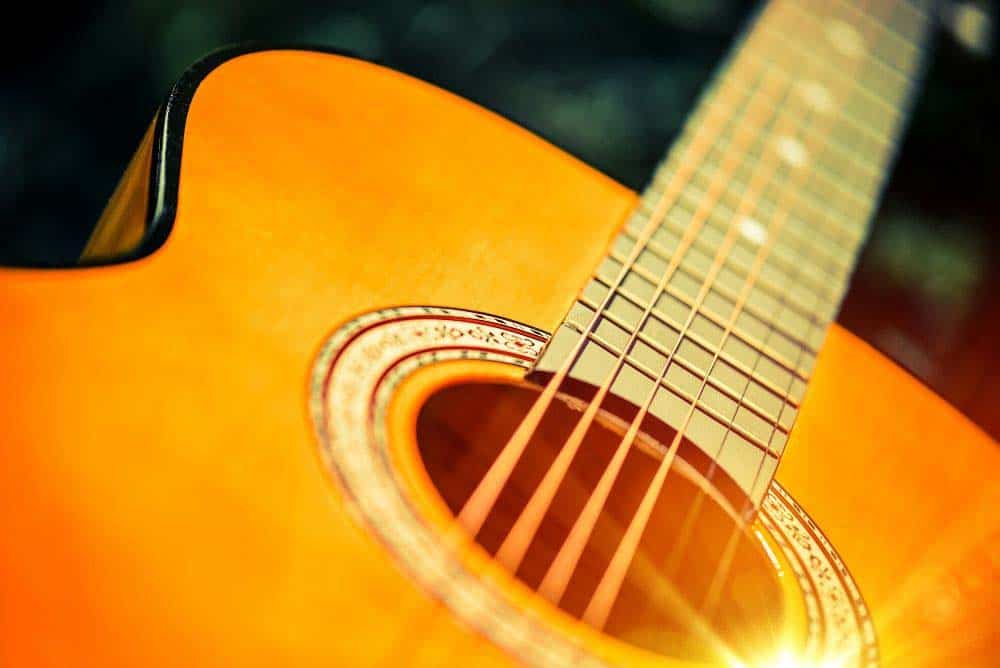 Both cities have a great number of popular attractions for vacationers. The Grand Ole Opry is a country music landmark and is a must-visit when in Nashville. The city is also an epicenter for live and local music.
While there is a lot of country music available, there is also quite a lot of other genres of live music available too.
A trip to Nashville can also include a tour of the classic Belle Meade Plantation, a Jack Daniel's Distillery tour or the Country Music Hall of Fame
Las Vegas is an attraction in and of itself. Iconic casinos, hotels, attractions, and shows can be found everywhere both on the Strip and in the downtown areas. If you're a party animal or a night owl Vegas will not disappoint. The glitz, glamour, activity, and entertainment are available to you 24/7!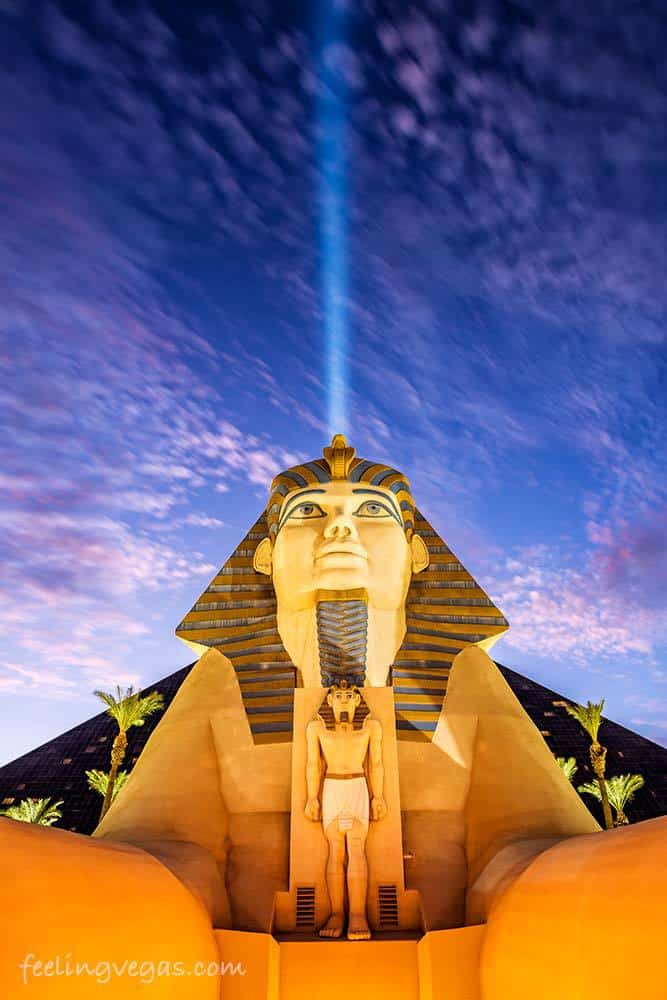 If you'd rather have a more relaxing style vacation, Las Vegas can provide that too with an abundance of high-end spas and some of the world's most amazing pools to lounge around.
Nashville vs. Las Vegas: Weather
Weather is an important factor for any vacation. Nashville and Las Vegas couldn't be more different in this aspect.
Both cities are relatively warm; the main difference in the warmth, however, is the stark difference between humid Nashville and dry Las Vegas.
Nashville has a much lower elevation than Las Vegas, in addition to being a bit closer to the Gulf of Mexico–thereby being more humid.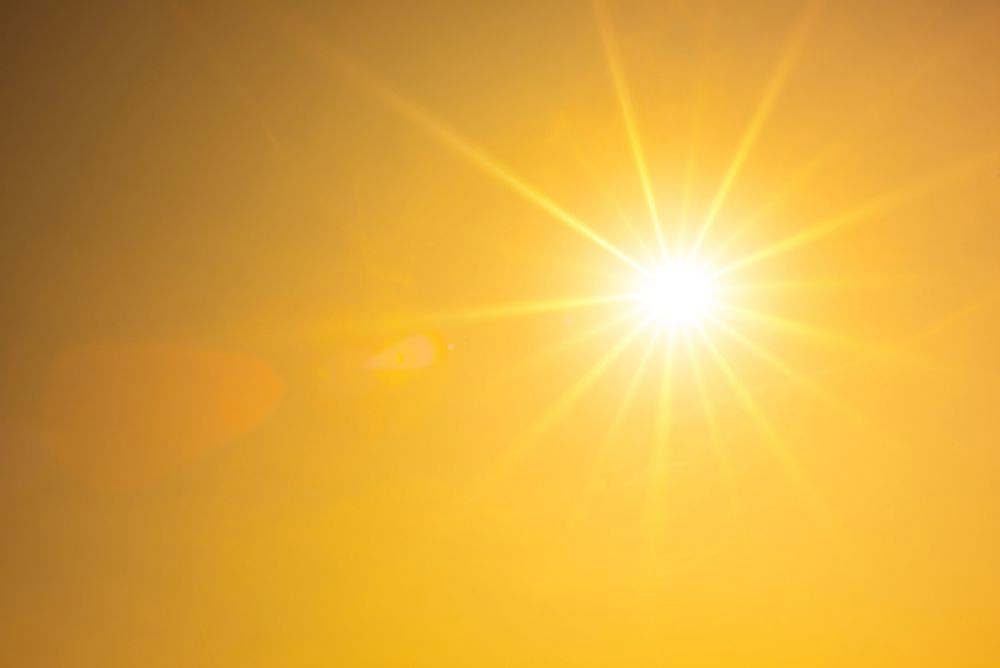 Las Vegas sits in the middle of the Mojave Desert, where sharp extremes between hot and cold based on the time of year characterize the climate of the city. If you choose to vacation in Las Vegas know that there are approximately 300 days of sunshine each year and even when it gets really hot during the summer months, it's a dry heat.
If you visit Nashville in the spring or summer months, it can be very humid and you can expect your clothes to stick to you.  
Nashville vs. Las Vegas: Food and Drink
Both cities have a thriving bar and lounge scene. Food choices in Nashville are a bit more distinctive, with southern cuisine and seafood forming a large part of the regional diet.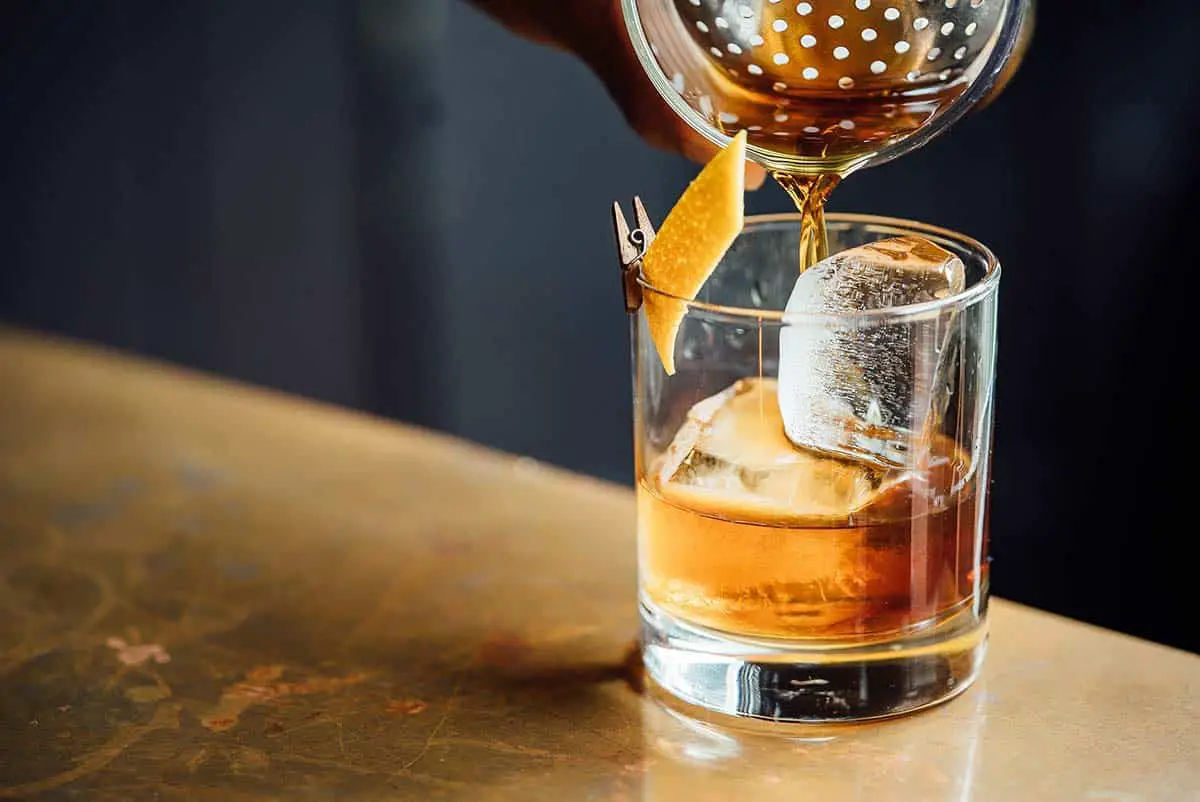 Las Vegas has a reputation for providing international cuisine with world-renowned chefs and entrees that cover a vast cross-section of global food choices. Both cities will please any vacationer seeking new and unique food and drink choices. 
Nashville vs. Las Vegas: Activities for Kids
Contrary to popular belief, Las Vegas is a great place to vacation with kids! Nashville is more well-known for its music scene; therefore, each city may have parents scratching their heads, wondering about their children's enjoyment of each town.
In Las Vegas, kids will likely enjoy the views from the High Roller Observation Wheel, and if not, consider taking them to one of the many Las Vegas aquariums or the Discovery Children's Museum.
There are also plenty of kid-friendly shows, attractions, and an endless amount of things to see and do just walking around on the Strip. For more information, check out our article: 44 Things to Do in Las Vegas for Kids and Families.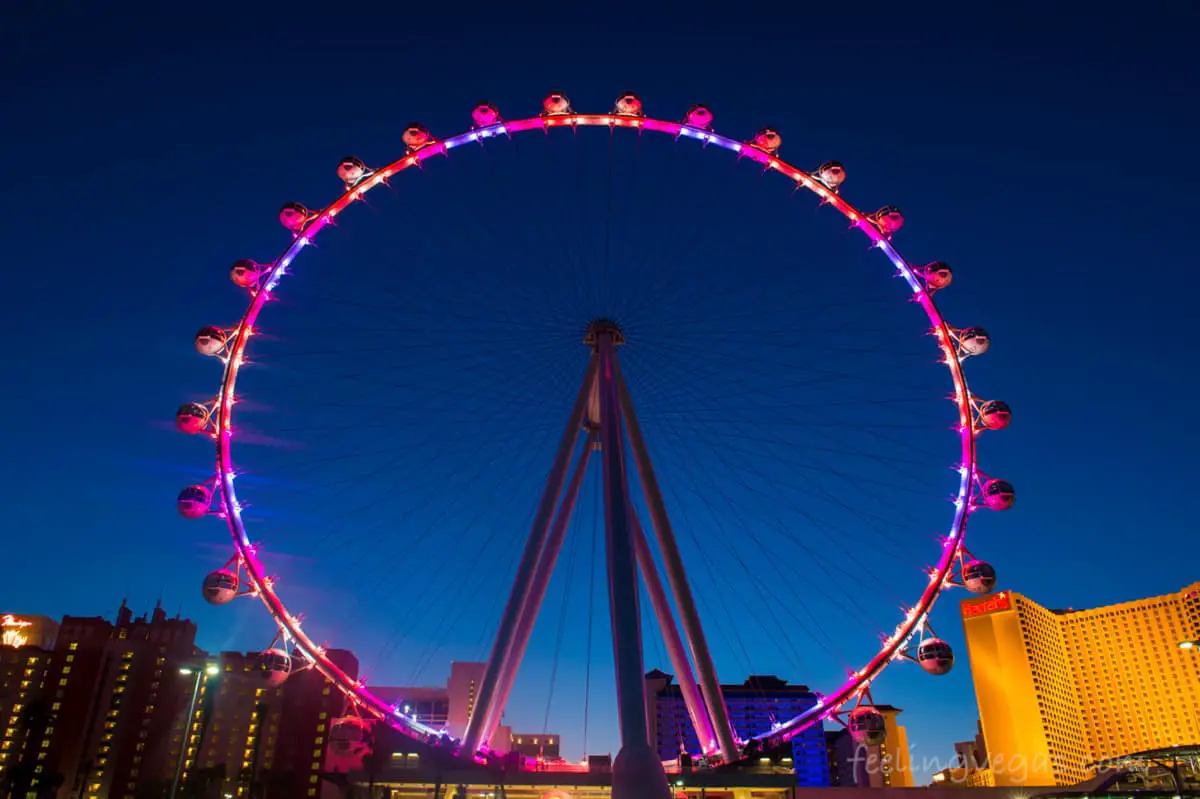 In Nashville, the Nashville Zoo is a top choice as is SOAR Nashville, a four-story tower with over 110 climbing routes for kids. A perfect family outing can also include a tour of the Tennessee State Capitol Building or a stroll along Riverfront Park!
Las Vegas has a lot more kid-themed attractions than Nashville; therefore, your kids may enjoy Las Vegas more. 
Nashville vs. Las Vegas: Nature Attractions
If you love the outdoors, you'll find a number of natural attractions in and around Nashville such as Edwin and Percy Warner Parks, Radnor Lake State Park and Shelby Bottoms Greenway.
Nashville also has a number of great parks within the city. One of my favorite parks in Nashville is Centennial Park. It's a large park with grass, trees, ponds and plenty of walking and bike trails. It also has a life-sized replica of the Greek Parthenon.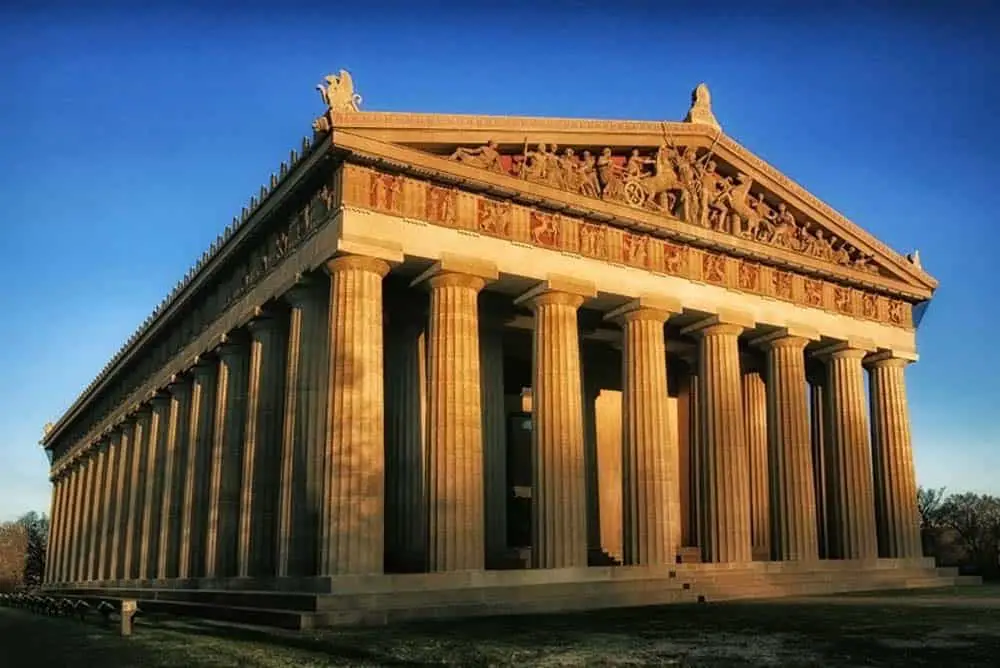 For being a desert, Las Vegas has a surprising number of nearby nature and scenic areas. Probably the most popular is the Red Rock Canyon National Conservation Area which is just a 30-minute drive from the Strip.
In the city itself, you'll find the Clark County Wetlands Park and Exploration Peak Park.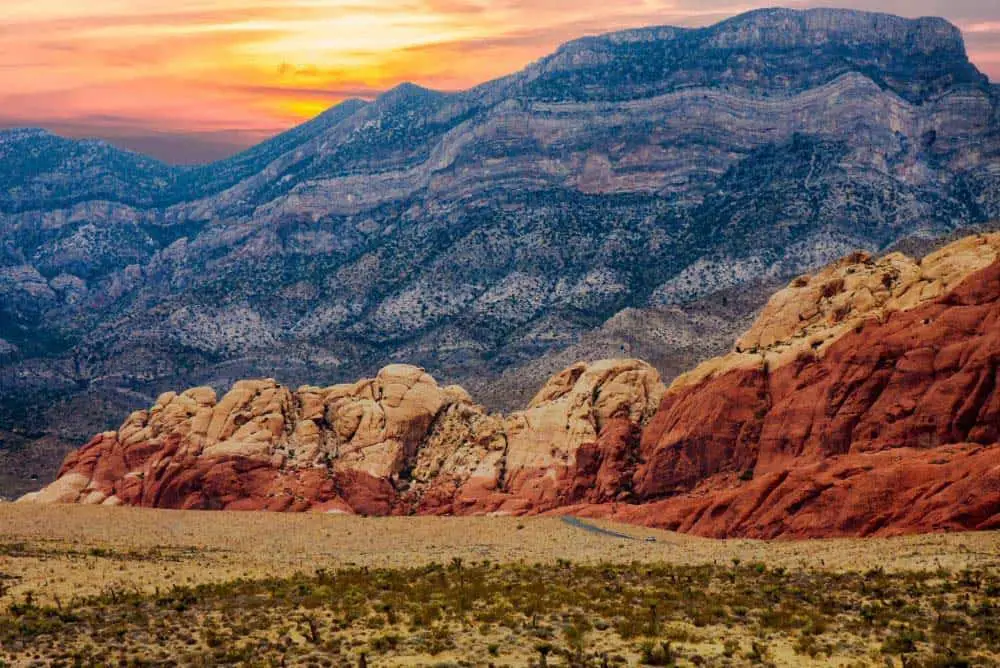 If you're willing to roam further afield, Las Vegas is surrounded by some the Best State and National Parks in the western United States.
While the landscapes between the two cities couldn't be more different, they each offer an abundance of outdoor activities.
Conclusion
So, which city is better for your vacation, Nashville or Las Vegas?
If you love country music and enjoy being around the live music scene, Nashville is the clear winner. However, if you want to experience glitz, glamour, and non-stop entertainment 24/7, Las Vegas is the place to be.
Truth be told, everyone should experience both of these amazing cities at some point in their lives but for sheer entertainment, the winner is without a doubt Las Vegas. If you're looking to blow off some steam and have non-stop fun, Las Vegas is your destination!
More Las Vegas Travel Comparisons
Find out how these vacation destinations compare against Las Vegas.
San Diego vs. Las Vegas: Which is the better vacation? – Article here
Las Vegas or Los Angeles for Vacation: How to Decide? – Find out here
Las Vegas vs. Miami: How Do They Compare? – We tell you here
Las Vegas vs. New York City Vacation: Which one?
Las Vegas vs. San Francisco: How to Decide?
Reno vs. Las Vegas: And the winner is – Find out in our article here
Palm Springs vs. Las Vegas Vacation: Which one's right for you?
Las Vegas or New Orleans for Vacation: How to decide?
Las Vegas vs Orlando: Best for vacation? Find out here