San Diego vs. Las Vegas For Vacation: Which Is Better?
(This article may contain affiliate links. If you click through and make a purchase, we will receive a small commission at no additional cost to you. )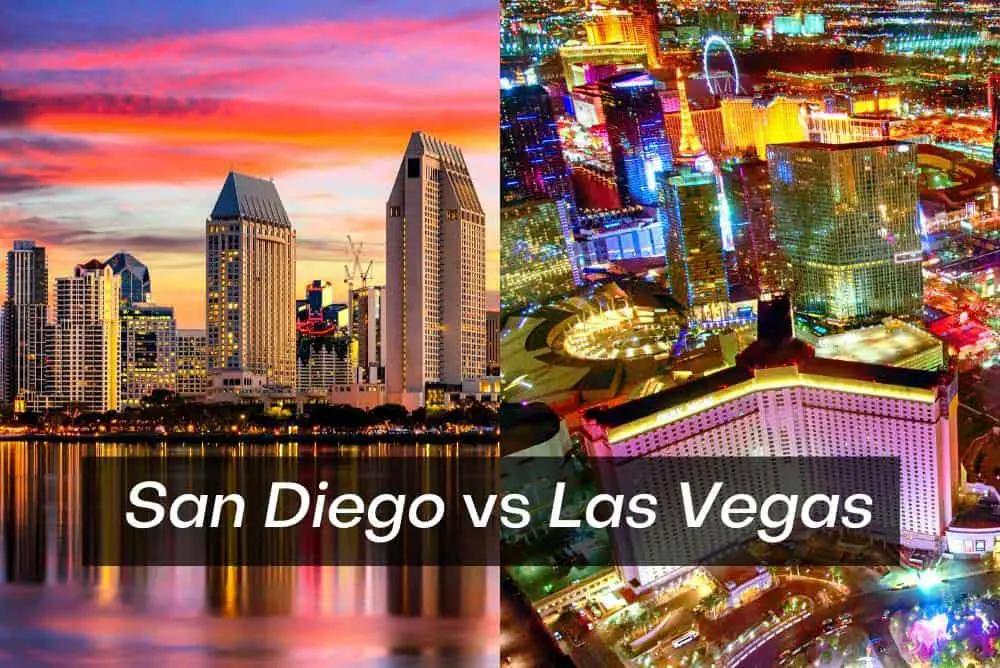 San Diego and Las Vegas could not be more different: one city is located on the Pacific coast, and the other is located in the middle of the desert. White, sandy beaches stretch as far as the eye can see in San Diego, while Las Vegas is a shiny, glittering mecca in the middle of the Mojave Desert.
With such stark geographical differences, each city is actually a major tourist destination in its own right. This begs the question, is San Diego or Las Vegas the better vacation destination?
If you like the beach, San Diego cannot be beaten. San Diego also has plenty of attractions, although they are spread over a large area, meaning you will spend a lot of time in the car. If, on the other hand, luxury, casino action, and over-the-top entertainment are more your thing, then Las Vegas is the better choice.
Below is a chart comparing the highlights between a San Diego or Las Vegas vacation: 
Category
San Diego
Las Vegas
Cost of Stay: Weekly

$1,094 (per-person)


$1,785 (per-person)

Transportation
Local bus service, Uber, Lyft, trollies, ferries, water taxis, shuttle buses
Monorail, shuttle buses, taxis, Uber, Lyft, tram, local bus service
Notable Attractions
– Numerous beaches
– San Diego Zoo
– Torrey Pines Glider Port
– Petco Park
– National Comedy Theatre
– Las Vegas Strip
– Stratosphere Tower
– Fountains of Bellagio
– Iconic Casinos and Hotels
– Fremont Street Experience
Weather
Warm dry summers; cool and mild winters
Warm to extremely hot and dry most of the year, mild winters
Food and Drink
Southern California cuisine, seafood, numerous bars and lounges
International cuisine, western US cuisine, numerous bars and lounges
Activities for Kids
– Balboa Park
– iFLY Indoor Skydiving
– Escape Era
– Kellogg Park
– Speed Circuit
– SeaWorld
– Giant Dipper Roller Coaster
– Discovery Children's Museum
– SeaQuest
– Downtown Container Park
– High Roller Wheel
– Springs Preserve
– Ziplines
– Waterparks
Activities for Adults
– Kayaking
– Coronado Island
– Gaslamp District
– Art Museums
– Old Town
– Harbor Cruise
– Shows
– Gambling
– Helicopter tours
– Nightclubs
– Neon Boneyard
– Pools
– Day Clubs
– Theme Bars
Nature Attractions
– Pacific Coast
– La Jolla Cove
– Torrey Pines State Nature Reserve
– Point Loma
– Sunset Cliffs Natural Park
– Red Rock Canyon National Conservation Area
– Bellagio Conservatory and Botanical Garden
– Hoover Dam
– Lake Mead
– Valley of Fire State Park
Both of these cities offer a large diversity of activities based on two entirely different ways of life. Las Vegas is all about non-stop entertainment and loaded with excitement, glitz, and glamour, whereas San Diego has the slightly slower pace of a beach town. This article will explore the major highlights of each potential vacation choice to make your decision a bit easier. 
San Diego vs. Las Vegas: Cost of Stay
San Diego is located on the Southern California coastline. This city offers what is likely the quintessential California experience, which is perfect for a vacation. Los Angeles is a bit more business-oriented in comparison to San Diego, which makes California's southernmost major city a bit more relaxing environment.
The cost of a San Diego vacation is based primarily on its So Cal location and the endless number of beaches, which are also its primary tourist attraction. With lodging, food, entrance fees, and entertainment, a very nice San Diego vacation can be had for an average of $156 a day per person.
Category
San Diego (per-person)
Las Vegas(per-person)
Cost of Stay: Weekly
$450 (budget)
$1,094 (mid-range)
$2,507 (luxury)
$593 (budget)
$1,785 (mid-range)
$3,193 (luxury)
source1, source2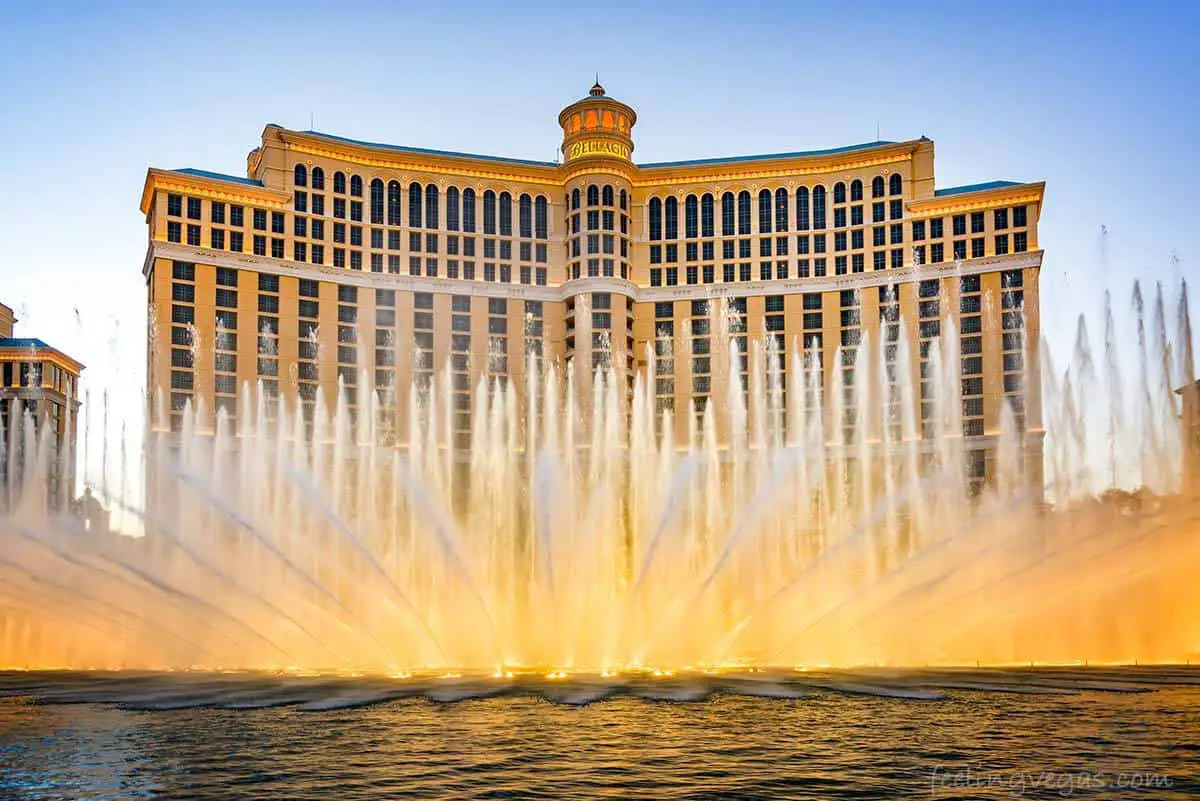 Las Vegas is sort of like a self-contained oasis of fun and leisure in the middle of nowhere. There is just so much to do in Vegas, both indoors and outdoors, that a higher price tag is to be expected. Sure, there is no ocean, but the endless number of elegant spas and fancy hotel pools more than makeup for this comparison in terms of San Diego beaches.
The daily cost of a week's vacation in Las Vegas averages out to be $255 a day per person, including lodging, dining, shows, drinks, and entertainment.
With that being said, both destinations can be more or less expensive depending on how you like to travel and what end of the budget spectrum you want to be on. With some adjustments, both vacations can be done relatively inexpensively.
San Diego vs. Las Vegas: Transportation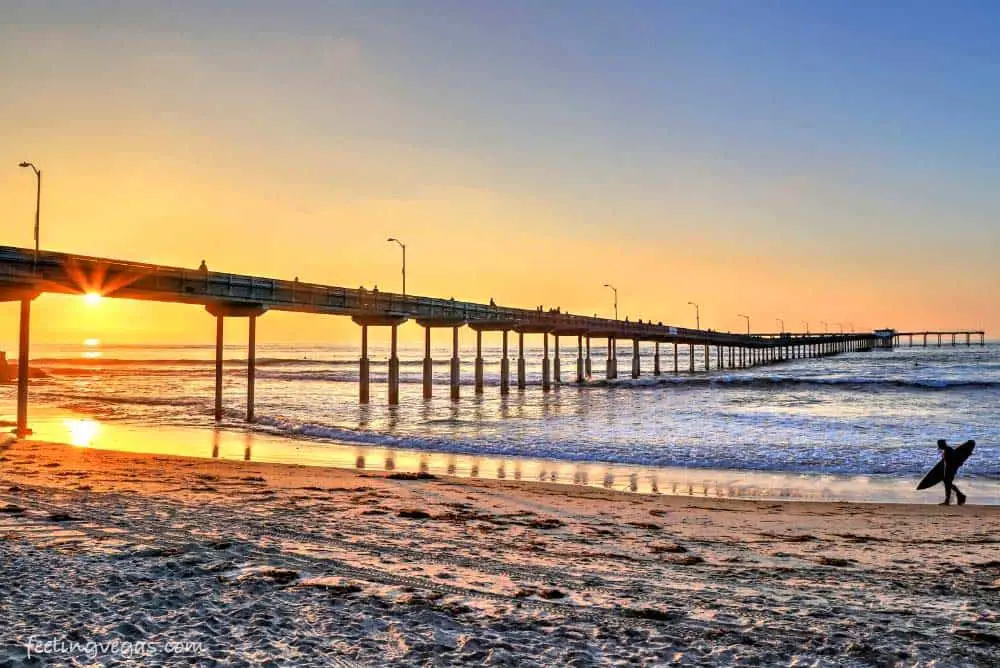 San Diego has all the standard transportation choices you'd expect to find in any sizable city, including Uber, Lyft, taxis, buses, etc. One unique feature of transportation in San Diego is the water taxi; it is essentially a taxi, only in the form of a small, covered boat to get to and from popular waterfront restaurants and Coronado Island. San Diego also has a convenient trolly service in the downtown area.
Las Vegas has all the standard transportation choices as well, plus it has a cool monorail service as well as a few free trams that will transport you between some of the hotels. We've written an article that goes into depth about all the ways to get around Las Vegas without a car. You can find it here.
The big difference when it comes to transportation between the two cities is that in San Diego, the tourist areas are spread far apart and can be found all over the greater San Diego County area, while in Las Vegas, the vast majority of attractions are confined to two main areas, the Strip and downtown.
So in Las Vegas, you'll spend less of your vacation time in the car trying to get from place to place.
San Diego vs. Las Vegas: Notable Attractions
When it comes to things to do and see, Las Vegas is an endless wonderland of sights, sounds, and activities for any age group.
This isn't to say that San Diego lacks in this department, yet in terms of sheer, endless entertainment, not many cities can come close to Las Vegas. High-end casinos, shows, and city tours abound in Las Vegas; it is impossible to get bored in Sin City.
San Diego is a beach-goers paradise. Numerous water sports and water-based activities are everywhere in this city. One attraction that stands out is the Torrey Pines Glider Port in nearby La Jolla, which allows vacationers to soar above the Pacific coastline with some of the best views that paragliding offers. 
In terms of notable attractions, San Diego speaks for itself in terms of beaches and water activities, yet Las Vegas is an oasis of entertainment. A decision based on this vacation aspect is really a matter of personal preference.
If you love the beach, San Diego is the clear winner, but if it's never-ending entertainment options you're looking for, Las Vegas is the place to be!
San Diego vs. Las Vegas: Weather
The weather in both San Diego and Las Vegas is quite nice year-round compared to some other parts of the country.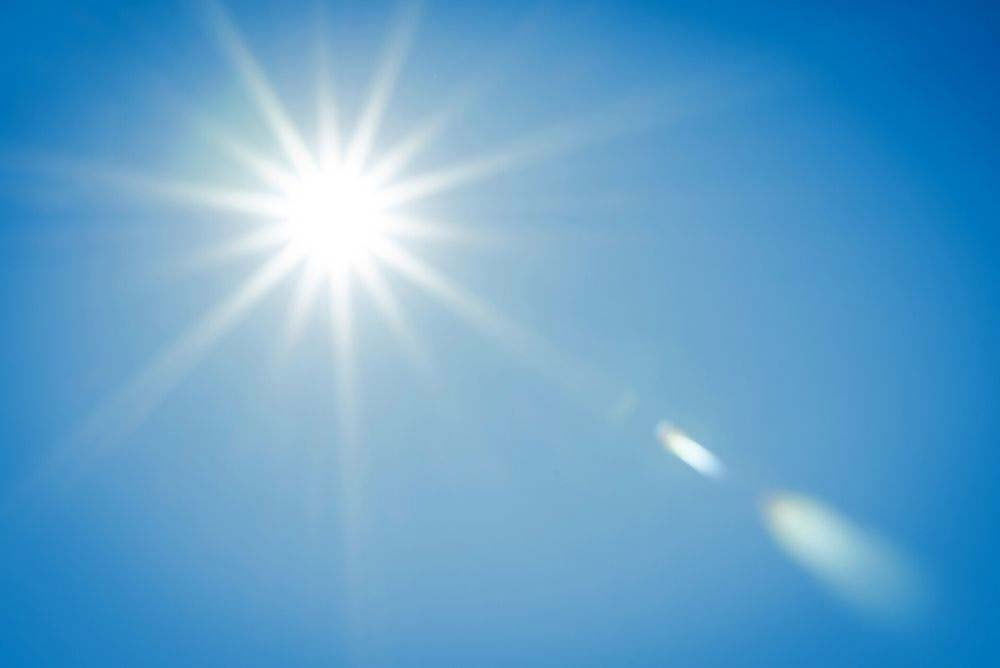 San Diego winters are cool but mild overall, and you can expect a few days here and there with some rain. Summers are warm and nice, but June and July often suffer from something the locals call "June gloom," where the fog and overcast take most of the day to burn off along the coastline.
The shoulder seasons of spring and fall are the best times to visit San Diego.
Las Vegas boasts over 300 days of sunshine a year, mild winters, comfortable spring and fall, and blazing hot summers! Vegas is a great vacation destination all year, and the hot summer temperatures make for a wonderful season of lounging by some of our fantastic pools or spending time in an air-conditioned casino.
Spring and fall have excellent weather and are ideal times to visit if you want to explore what Las Vegas has to offer outdoors.
San Diego vs. Las Vegas: Food and Drink
Las Vegas has virtually any type of food you could imagine; this is due to the city's reputation as a world-renowned destination; therefore, everything is represented.
Any kind of international food can be found in Las Vegas at any time of the day or night. Vegas also has dozens of restaurants headed by celebrity chefs, which make for a dining experience you won't soon forget.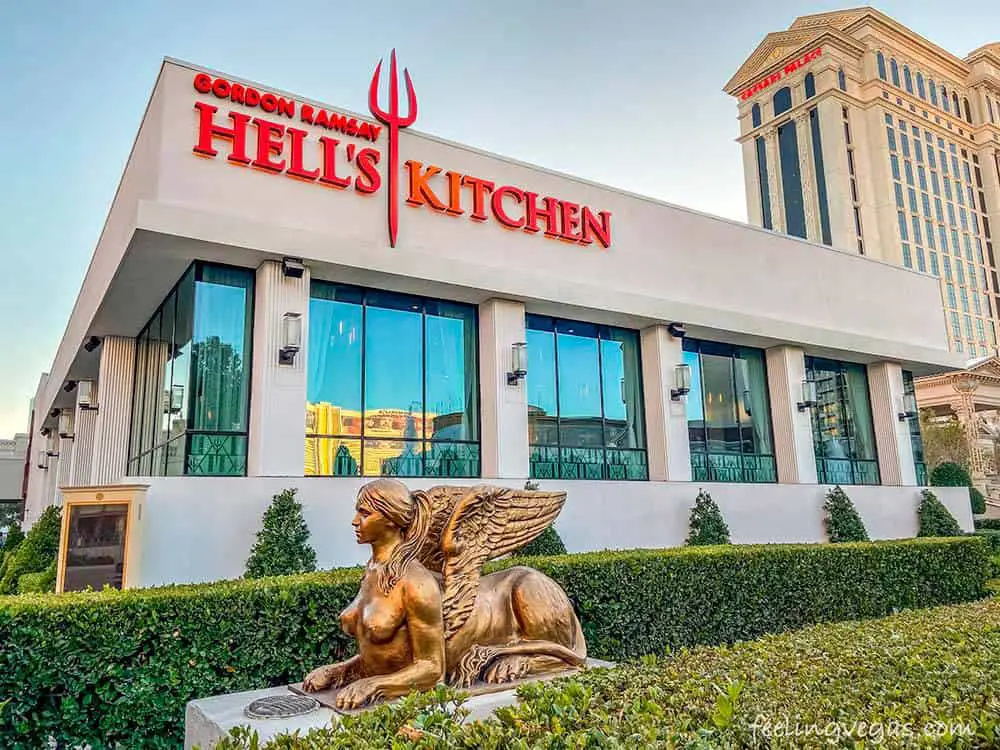 San Diego has a substantial seafood presence due to its proximity to the Pacific Ocean. Southern California is also well-known for its endless variety of delicious Mexican eateries.
And don't forget its famous California-style, wood-fired pizzas!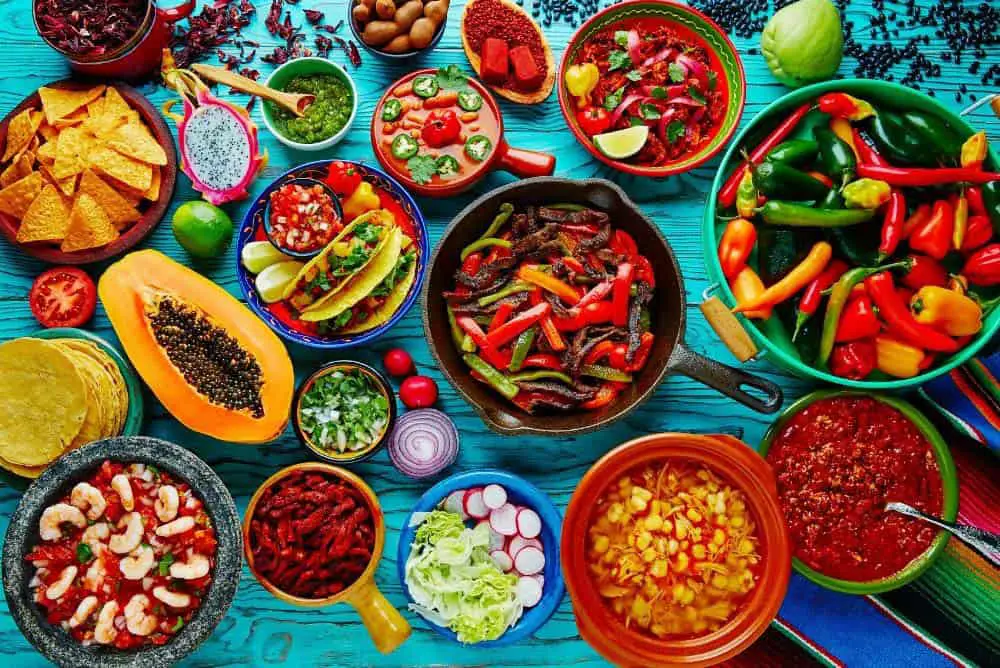 As for drinks, you can expect to find a large number of bars and lounges in San Diego, but let's face it, Las Vegas is vast when it comes to liquor, spirits, and finding cool places to drink them!
San Diego vs. Las Vegas: Activities for Kids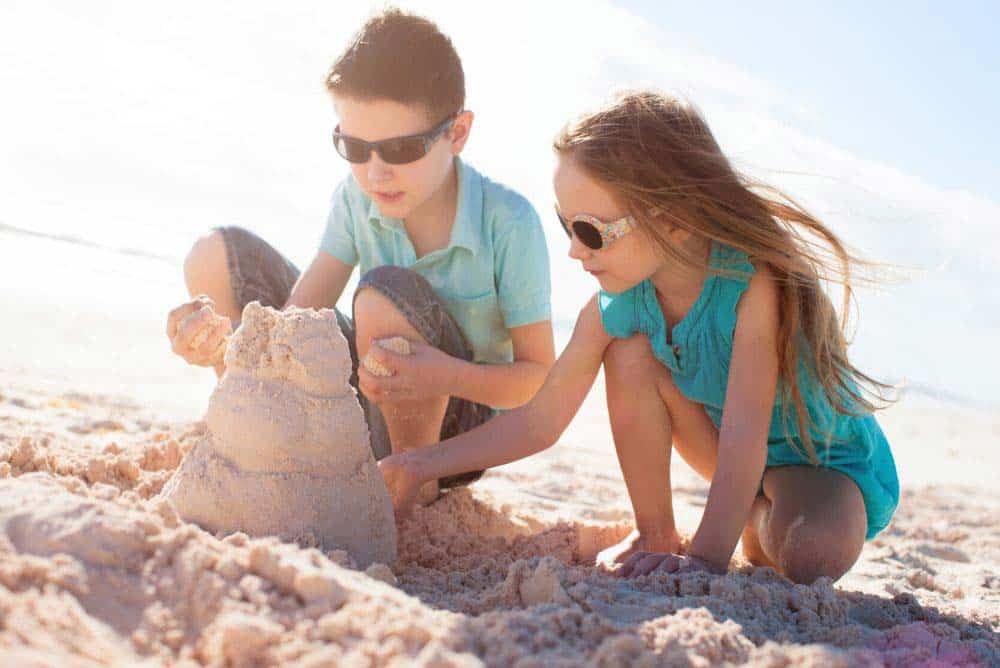 When it comes to activities for vacationing kids, San Diego wins this category by a substantial margin. This isn't to say that Las Vegas lacks in kid-friendly entertainment, yet the number of kid attractions is higher in San Diego. Balboa Park and SeaWorld alone are famous attractions for kids, as are the numerous beaches. 
Las Vegas has entertainment attractions for kids as well, with the High Roller being a perfect way for kids to see the desert landscapes during the daytime hours and the bright neon of the Las Vegas skyline at night.
Vegas also has waterparks and ziplines, as well as plenty of other family-friendly activities.
Be sure to check out our article here, where we give you a list of 44 Kid and Family-friendly things to do in Las Vegas.
San Diego vs. Las Vegas: Nature Attractions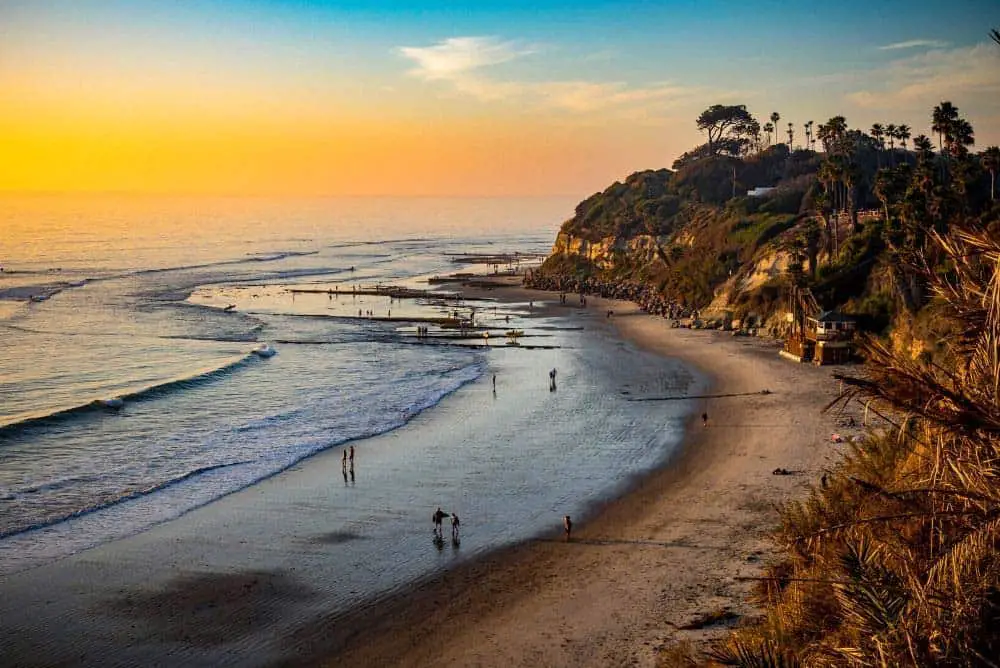 No vacation is complete without some kind of outdoor activity, and both cities offer natural attractions in abundance. When it comes to outdoor adventures in San Diego, touring the extensive Pacific Coast is likely enough for one brief trip.
Pacific Beach is one of San Diego's top tourist attractions and most-frequented beaches. It could be easy to spend an entire San Diego vacation on this beach alone.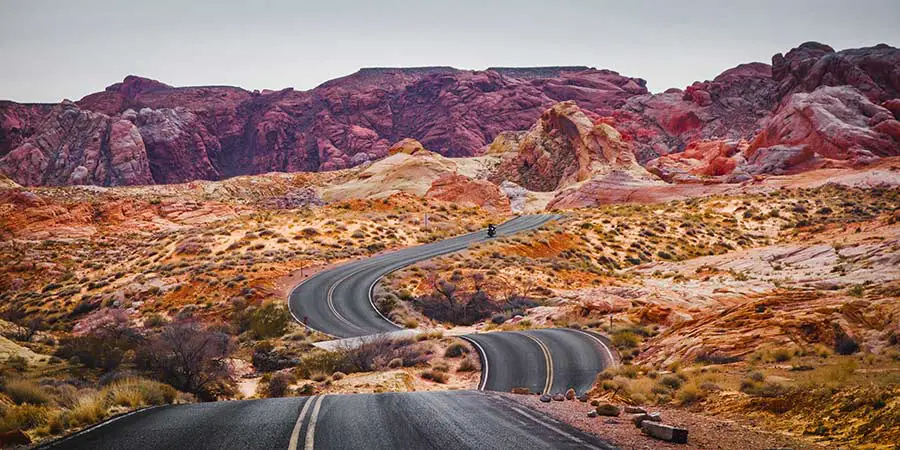 The natural landscapes surrounding Las Vegas could also easily fill a vacation, especially the serene beauty of Red Rock Canyon, which can be found just a few miles away from the Strip.
Las Vegas also has some great locations for stargazing, and the city is literally surrounded by some of the best state and national parks found anywhere in the country.
Both cities have plenty of outdoor activities to keep you busy for several vacations it's just a matter of choosing between the desert or the beach!
Conclusion
Choosing between these two diverse cities as a vacation destination can be difficult. It's best done by deciding what you want out of the vacation.
Las Vegas is non-stop entertainment, most of it only feet apart from the previous attraction. San Diego is a popular beach destination, which will likely see you and your family or significant other spending most of your time outdoors.
Without a doubt, you'll have fun in both spots. Heck, they're only about a six-hour drive apart from each other. Depending on the length of your vacation, maybe you can spend time at both destinations!
If you're ready to find the best deals and savings on a trip to Las Vegas, be sure to visit our Las Vegas Visitor Resources page. It's full of ideas and money-saving discounts for your next trip to Las Vegas!
More Las Vegas Travel Comparisons
Find out how these vacation destinations stack up against Las Vegas.
Las Vegas or Los Angeles for Vacation: How to Decide? – Find out here
Reno vs. Las Vegas: And the winner is – Find out in our article here
Las Vegas vs. New York City Vacation: Which one?
Las Vegas vs. Miami: How Do They Compare? – We tell you here
Las Vegas vs. San Francisco: How to Decide?
Nashville vs. Las Vegas: Which Is Better for Vacation? – Find out here
Palm Springs vs. Las Vegas Vacation: Which one's right for you?
Las Vegas vs Orlando: Best for vacation? Find out here
Las Vegas or New Orleans for Vacation: How to decide?