Does the Palazzo Have an Airport Shuttle? (Answered)
(This article may contain affiliate links. If you click through and make a purchase, we will receive a small commission at no additional cost to you. )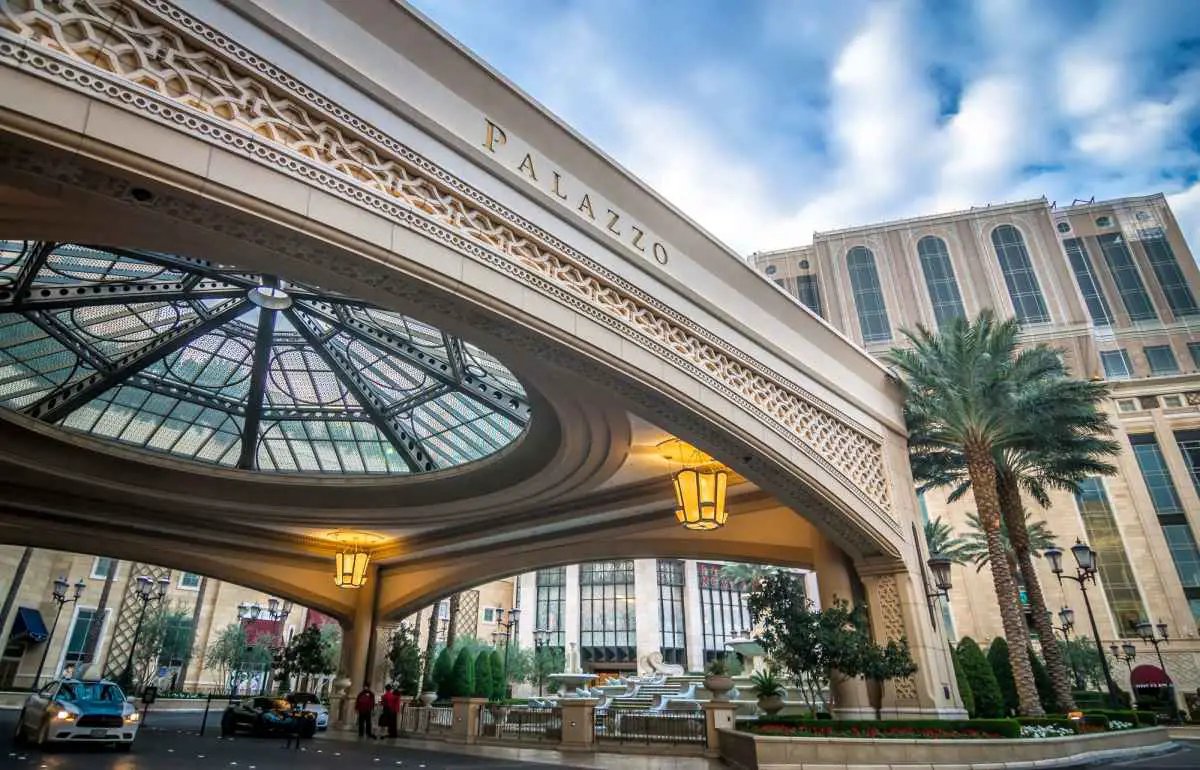 Las Vegas is well known for its bevy of luxury hotels and world-class casino resorts, including The Palazzo Hotel. If you're flying into Vegas and are staying at the Palazzo, you may be wondering—does the Palazzo have an airport shuttle? 
The Palazzo does not offer an airport shuttle service. While the Palazzo does not have its own airport shuttle, there are several options for travel between this popular resort destination and the Las Vegas Airport, including private airport shuttle services and luxury chauffeur-driven experiences. 
In this article, I will provide you with an overview of available transportation services to get you to the Palazzo on the Las Vegas Strip, equipping you with the information you'll need to start planning the Vegas trip of your dreams!
Palazzo Airport Shuttle Services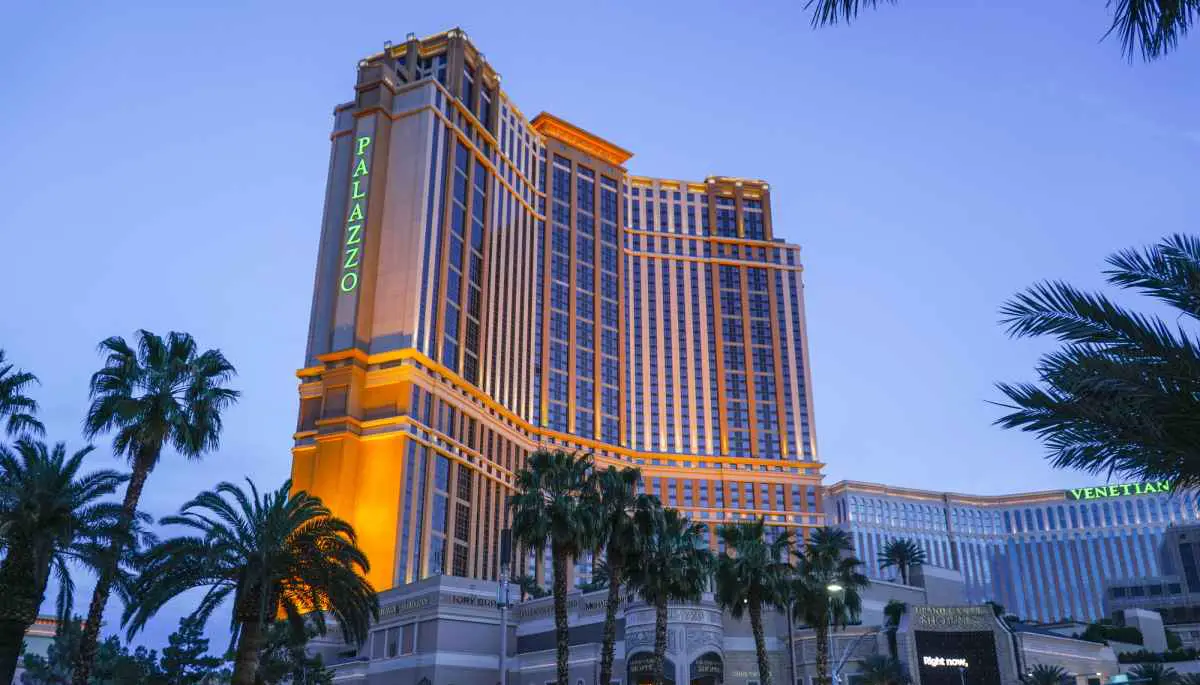 The Palazzo (sometimes referred to as The Palazzo at The Venetian) does not have an airport shuttle to and from Harry Reid International Airport (LAS), which might leave guests of the world-renowned resort wondering how best to get to the hotel from the airport. 
The Palazzo is not unique in this regard. In fact, there is no hotel or resort casino on the Las Vegas strip that has its own in-house shuttle services to and from the airport. This is due to a Las Vegas law aimed at reducing traffic congestion on Las Vegas Boulevard.
Luckily there are several third-party commercial shuttle services that can transport travelers from the airport to the strip. 
For travel from the airport to the Palazzo there are two main shuttle services you can use: 
• SuperShuttle Express
• Bell Trans
Let's take a look at each of these private shuttles' services and features!
SuperShuttle Express
SuperShuttle offers 24-hour transport services that will help you get from the Las Vegas airport to your destination at the Palazzo. 
SuperShuttle has two main ride options: 
• Shared-ride shuttle: This is a shared shuttle service that will allow you to travel to and from the airport alongside other travelers headed in the same direction. It's perfect for solo travelers, families, and large groups. A shared shuttle ride will cost you around $18 one-way.
• Execucar: This is SuperShuttle's luxury black car sedan and SUV service. It's tailored for business travelers or those seeking a little more privacy.
Prices for each service vary. You can visit SuperShuttle's website to get a quote or book a trip in advance. 
Bell Trans
Bell Trans is a shuttle and charter bus service that offers bookings for airport shuttles, private cars, and charter vehicles. Unlike SuperShuttle, which is a company that offers services to cities across the United States, Bell Trans operates solely in Las Vegas. 
Bell Trans offers a commercial airport shuttle starting at the low cost of $15 per person with shuttles that carry up to 24 passengers at a time. Each shuttle will stop at 3-5 hotels with an estimated travel time of 30-50 minutes. You can book directly or check in for a pre-booked shuttle at Harry Reid International Airport (LAS) by purchasing tickets at Bell Trans' booth located outside Terminal 1 or Terminal 3. 
Bell Trans asks that return transportation back to the airport is scheduled with a pickup time two and a half hours prior to the flight departure to ensure guests arrive at the airport with enough time. 
– If you'd like some more info about using an airport shuttle in Las Vegas, you should check out this article we've written about the topic.
Luxury Travel to the Palazzo 
When visiting Vegas, you may choose to splurge a bit and arrive at the luxurious Palazzo in style! 
The Palazzo concierge offers luxury transportation booking options, including luxury vehicle rentals, limousines, and town cars. For individuals who want to explore on their own, the concierge is able to book rentals for a luxury car or convertible in partnership with Hertz. 
For an opulent experience guided by someone who knows Las Vegas inside and out, the concierge at the Palazzo can also book a chauffeur-driven experience in a luxury limousine, stretch limousine, luxury sedan, van, SUV, or minibus. All chauffeurs are sharply dressed and offer a breadth of knowledge about the Las Vegas strip and surrounding area.
Chauffeur driver experiences are a great option for those who want an extra memorable experience or who wish to visit Vegas with a guide leading the way!
Fastest and Easiest Way to the Palazzo From The Airport
Perhaps you are not interested in booking a shuttle or luxury car to get to the hotel and instead would like to opt for a faster, more convenient service. 
Not to worry! As one of the premier travel destinations in the United States, the options for airport transportation to The Palazzo don't end at limos and shuttles. Like most city airports, Harry Reid has the option for travelers to simply catch a cab or order an Uber/Lyft once they've arrived at the airport.
Effective as of August 2021, the city of Las Vegas has instituted zone pricing for taxi service to the strip, with taxi rides to the Palazzo costing $27.
Uber/Lyft and other rideshares will typically cost around the same price, but be wary of surge pricing during busy times, which could result in much higher fare increases and longer wait times. 
For a quick and easy return to the airport, the Palazzo concierge can hail a taxi on your behalf. 
How early should you arrive at the Las Vegas airport to catch your flight home? Find out here.
Does the Palazzo Have an Airport Shuttle – Final Thoughts 
The Palazzo does not offer airport shuttle service to and from the airport, but there are a variety of ways to travel to and from the Las Vegas airport to the hotel, depending on your budget, preference, and interests.
With all the options listed in this article, you will be well-prepared for your upcoming Las Vegas getaway!