Route 66: Seligman to Kingman to Las Vegas – Things to Do On the Way
(This article may contain affiliate links. If you click through and make a purchase, we will receive a small commission at no additional cost to you. )
Often referred to as the 'Main Street of America,' taking Route 66 to Las Vegas from Seligman, Arizona, will take a little over three hours to travel directly. This itinerary will take longer, but I promise it will be one of the most memorable road trips of your life.
Here's a list of the best things to do and see along Route 66 from Seligman, Arizona to Kingman, AZ then on to Las Vegas, Nevada. Although this route starts in Seligman and ends in Las Vegas, it can also be done in reverse order for a great trip out of Las Vegas.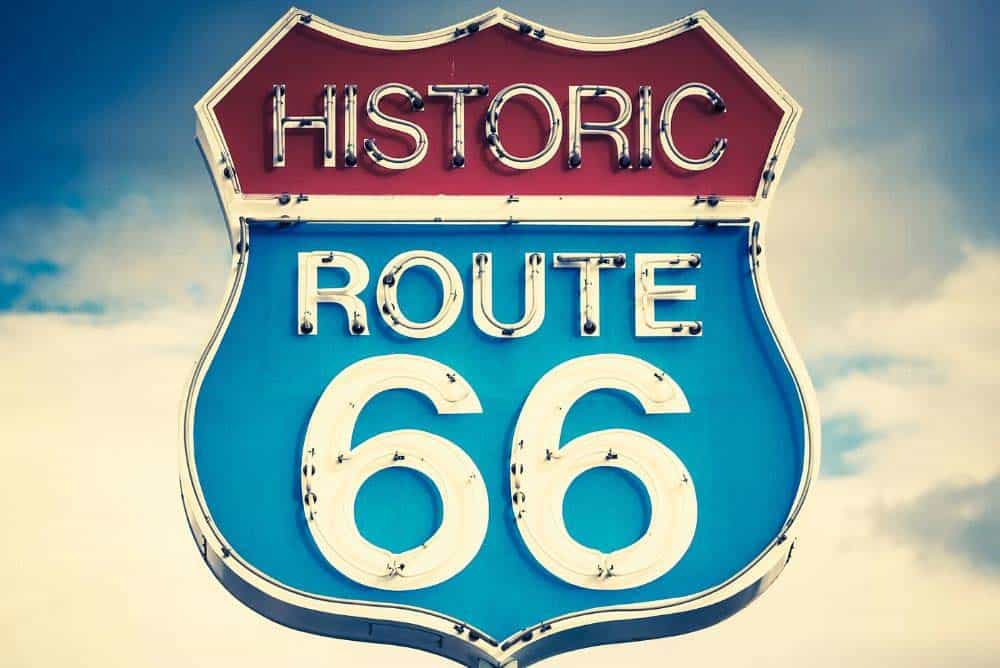 Your next visit to Vegas might be the most memorable one yet. Take a day, or better yet several days, to explore the amazing activities on this route. You can bookmark this article as a go-to source of itinerary ideas to inspire your future adventures and explorations of Vegas, Route 66, and the hidden gems along the way!
Let's go!
The map above shows the basic route from Seligman to Kingman to Las Vegas via Route 66 with no stops.
If you're coming from or heading to the Grand Canyon be sure to read our article Grand Canyon From Las Vegas where I tell you about visiting each of the 3 rims of the Grand Canyon from everyone's favorite city, Las Vegas!
#1 Stay at the Historic Route 66 Motel in Seligman, Arizona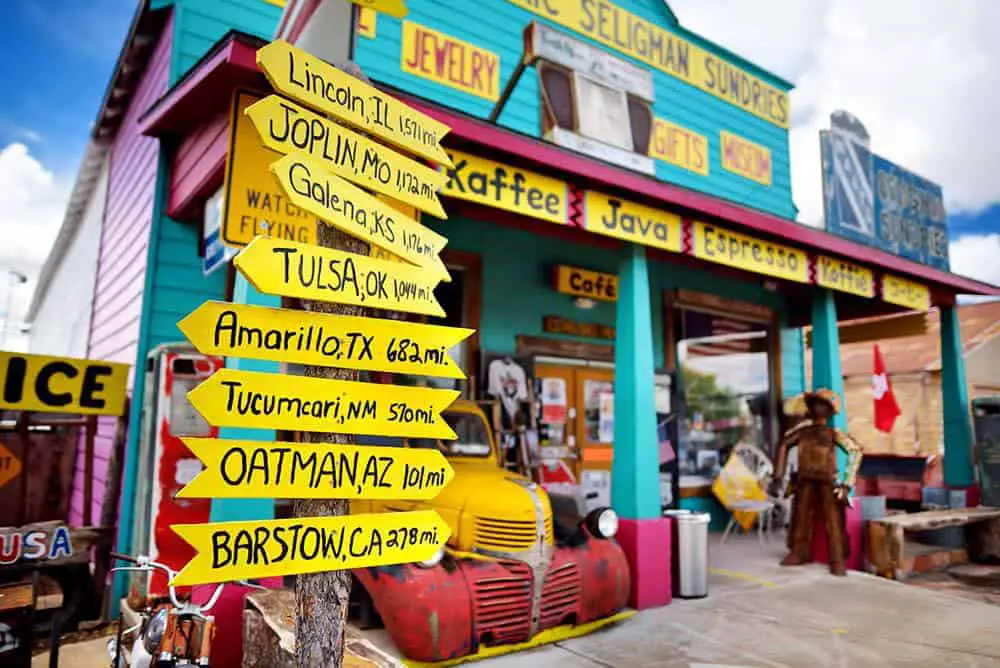 One of the most famous icons found on this section of Route 66 is the appropriately named Historic Route 66 Motel. It's the perfect place to spend a night and a great spot to start your travels from.
The hotel is rated AAA with 16 non-smoking rooms and is only twenty minutes from the Grand Canyon Caverns if you're willing to back-pedal a bit. Address: 22750 Route 66 in Seligman, AZ (google maps)
The entire town of Seligman, Arizona showcases Route 66 Americana at it's finest. Be sure to explore the Seligman before you head off down the highway.
#2 Go Underground at Grand Canyon Caverns & Inn
Not far from Seligman, at mile marker 115, you'll find the Grand Canyon Caverns where you can tour the biggest dry caverns in America. Tour a network of caverns that are up to twenty-one stories below ground!
Above ground, you'll find a vintage style motel with 48 rooms, a Ranch House with 3 bedrooms, and the Bunk House Village which are all available for stays. That's not all, however!
You can also spend the night in the Grand Canyon Caverns Cave Room. It's 220 feet underground and sleeps up to six! Address: AZ-66, Peach Springs, AZ 86434 (google maps)
#3 Witness Lions, Tigers, & Bears at Keepers of the Wild Nature Park
Keepers of The Wild Nature Park was established over 25 years ago by Jonathan Kraft who sought to rescue and protect wildlife, including lions, tigers, and bears (oh my!).
This top-rated non-profit organization is a fantastic way to start your trip with a dose of wildness. Address: 13441 AZ-66, Valentine, AZ 86436 (google maps)
#4 Make a Pit Stop at the Hackberry General Store
Hackberry is a small town on Route 66 that is the perfect place to make a pit stop. The number one item of interest here is the Hackberry General Store (aka Northside Grocery) and it's where you'll want to stop.
The general store opened in 1934 with a Conoco gas station and was a mainstay for those living in the area for many years. It closed down in 1978 when Interstate 40 bypassed the town.
It was reopened once again in 1992 as an information center and souvenir shop. Between the old signs, gas pumps, and vintage cars you'll take a trip back in time. This is also the place to pick up your Route 66 souvenirs! Address: 11255 AZ-66, Kingman, AZ 86411 (google maps)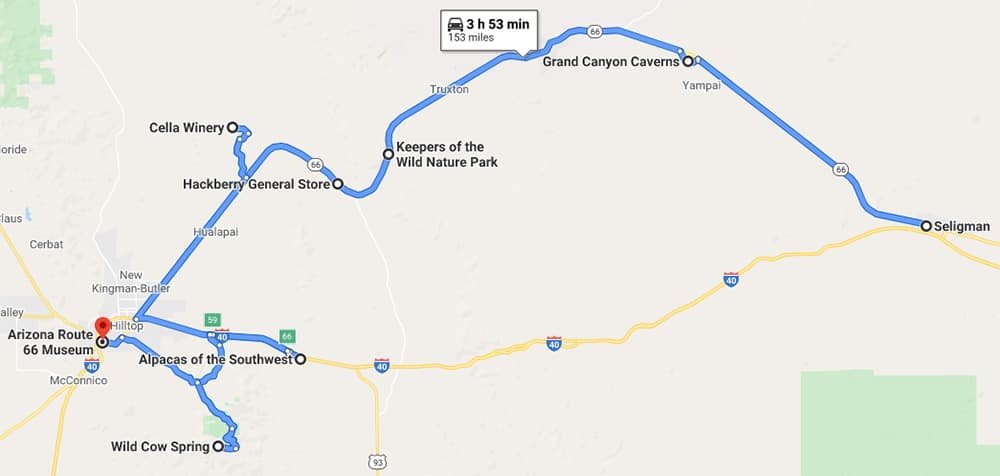 #5 Drink Your Weight in Grapes at Cella Winery
With a perfect 5-star rating on Google, Cella Winery is a stunning stop to relax, have a glass of wine, and toast to life. Road trips should be about relaxing and kicking back!
Just be sure to nap off your buzz and never drink and drive. Address: 6927 E Brooks Blvd, Kingman, AZ 86401 (google maps)
#6 Soak in the History at the Arizona Route 66 Museum
For a little history, check out the Arizona Route 66 Museum in downtown Kingman, Arizona. Over 100,000 visitors a year stop here to view the museum and historical societies collection of vehicles, artifacts, displays, and pictures detailing the history of Route 66 (aka "The Mother Road").
There is also a theater featuring a 1-hour movie telling the story of early travelers in the region. Plus, there's a new exhibit called the Electric Car Museum which showcases current and past electric vehicles including autos, motorcycles and race cars!
So with one-stop you'll get to experience some of the "old" and some of the "new" ways to travel by road. Address: 2 Powerhouse Visitor Center, 120 W Andy Devine Ave, Kingman, AZ 86401 (google maps)
#7 Spit Alongside the Alpacas of the Southwest
Who doesn't love alpacas? If your group wants something unique to do, head to Alpacas of the Southwest! (Once you get to Kingman, you'll have to backtrack about 17 miles east on Interstate 40).
Located right off of Interstate 40, this relaxing alpaca farm began in 2003 and now allows families of all ages to tour, spend time with, feed, and marvel at the alpacas in all their adorable glory.
Don't worry they won't really spit on you…probably. Address: 1108 S. MacCarrel Rd, Kingman, AZ 86401 (google maps)
Looking for something fun to do away from the Strip? Then check out our article here "27 Exciting Things to Do Off The Strip in Las Vegas"
#8 Take a Hike Around the Wild Cow Springs Recreation Site
This local treasure is a spot where you can hike, bike, camp, and spend the evening gazing at the stars! The Wild Cow Springs Recreation Site is a first come first served campground located on Federal Bureau of Land Management (BLM) property.
It's a must-see stop for nature and wildlife lovers.
This is NOT a campground for trailers and RV's. A high clearance vehicle is recommended to get to the campground. The site offers cabins and tent camping along with minimal amenities such as restrooms, but you will have everything you need if you're used to roughing it in the wild.
It's more affordable than a hotel, and it almost certainly has better views. Address: Kingman, AZ 86401 (google maps)
#9 Wet Your Whistle in Laughlin, Nevada
Stop off in Laughlin, Nevada to wet your whistle, get a good meal or perhaps get in some pre-Vegas gambling.
Laughlin is like a mini Las Vegas only it's right on the banks of the Colorado River giving it a vibe all its own. Address: (google maps)
#10 Meditate Within the Peace of the Spirit Mountain Wilderness
The Spirit Mountain Wilderness area may seem sneakily hidden off the beaten path, but once you find it, there is no ignoring its beauty. Covering 33,518-acres in Clark County, you will find this quiet and peaceful area protected by the Bureau of Land Management and the National Park Service.
It will be a bit of a journey detouring off from the main route and then heading back, but if you have the time, the journey will be well worth it! Address: Cottonwood CV, NV 89046 (google maps)
#11 Enjoy a Craft Beer at The 3 Bricks Brewing Co.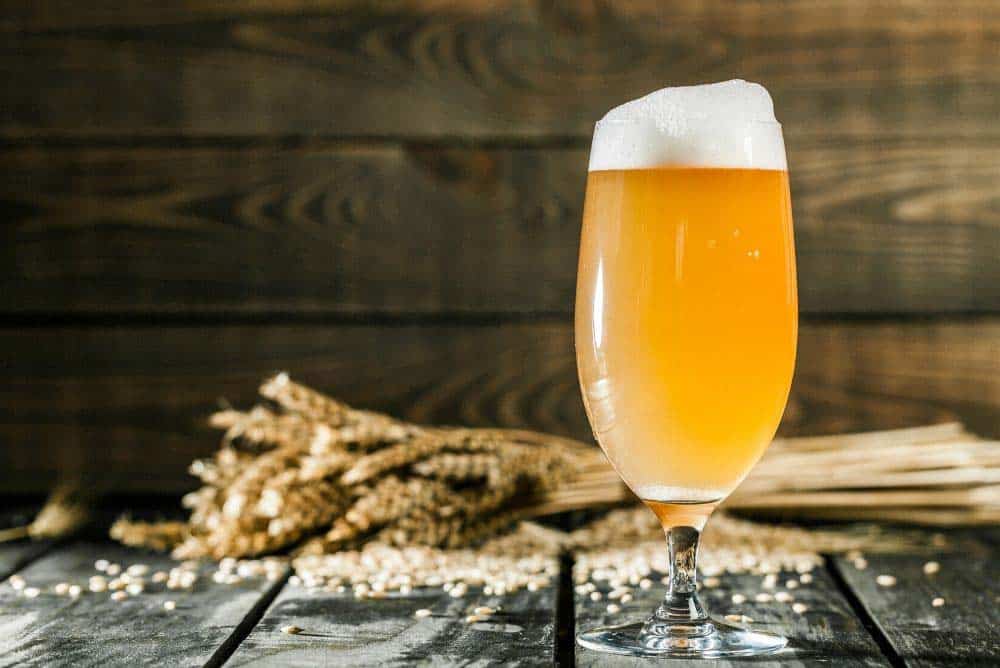 A favorite among locals, this small-scale brewer may seem very casual, but The 3 Bricks Brewing Co Brewer offers charm in spades. These masters of brew have created a chill atmosphere with top-notch craft beer.
It is an excellent stop if you want to try something new and are more into having a beer than a glass of wine (I can identify with that 🍻😆). Address: 15077 N Pierce Ferry Rd, Dolan Springs (google maps)
#12 Pet Ostriches at Joshua Tree Ostrich Ranch and Guest House
Yes, you read that correctly. Not only does this itinerary offer lions, tigers, bears, alpacas, turtles, wolves, and coyotes, but it also offers ostriches!
The Joshua Tree Ostrich Ranch is, well…, it's an ostrich ranch! The working ostrich ranch has a guest house that's available as an overnight rental.
The friendly owner Denver offers tours of both the ranch and the surrounding scenic areas. Reviews from past guests seem to always include the comment that they wished they had stayed longer. Check it out! Address: 17401 Merry Dr, Dolan Springs AZ, 86441 (google maps)
#13 Visit the Legendary Hoover Dam
You've experienced some really beautiful natural areas on this road trip so far, but make sure you take time to stop by and see one of the Industrial Wonders of the Word…the Hoover Dam!
Some fun facts that'll help you to really appreciate Hoover Dam:
Hoover Dam contains enough cement (1.11 million cubic yards) to build a road that would span the entire United States.
Nazis attempted to blow up the Hoover Dam in 1939 (They clearly failed 🤣).
Today, the Dam is responsible for powering three states and keeping lights on for over 1.3 million people in Arizona, Nevada, and California!
A stop at Hoover Dam on the way to Las Vegas can either be a quick look or you could literally spend hours here, your choice. Address: Hoover Dam, Nevada 89005 (google maps)
If you'd like to find out everything that the dam has to offer visitors, be sure to check out our in-depth article here about visiting the Hoover Dam.
#14 Hop Over to Nelson's Landing Cliff Jumping
Do a backflip or take a 20-foot dive feet-first into the Colorado river! This infamous cliff jumping spot is perfect for a hot summer road trip where you're looking for a chance to cool off.
If you don't want to cliff dive, you're not alone! You can also play it safe and enjoy the hiking, scenery, and distant horizons. Oh, and watch the crazies jump off the cliff! Address: Searchlight, NV 89046 (google maps)
#15 Kayak on Lake Mead and The Colorado River
Lake Mead (created when the Hoover Dam was built) connects the Colorado River to the nearby city of Las Vegas. As you near your destination of Vegas (which you've got to be getting excited about, right?), take these last few days or hours to slow down and enjoy the journey.
Head to Lake Mead Marina where you can rent kayaks, paddleboards, boats, etc. and spend some time checking out the beautiful lakeshore. Address: 490 Horsepower Cove, Boulder City, NV 89005 (google maps)
From the Lake Mead Marina, you're just 30 minutes or so away from Las Vegas!
#16 Finally, Hit the Strip and Enjoy The Playground That is Las Vegas!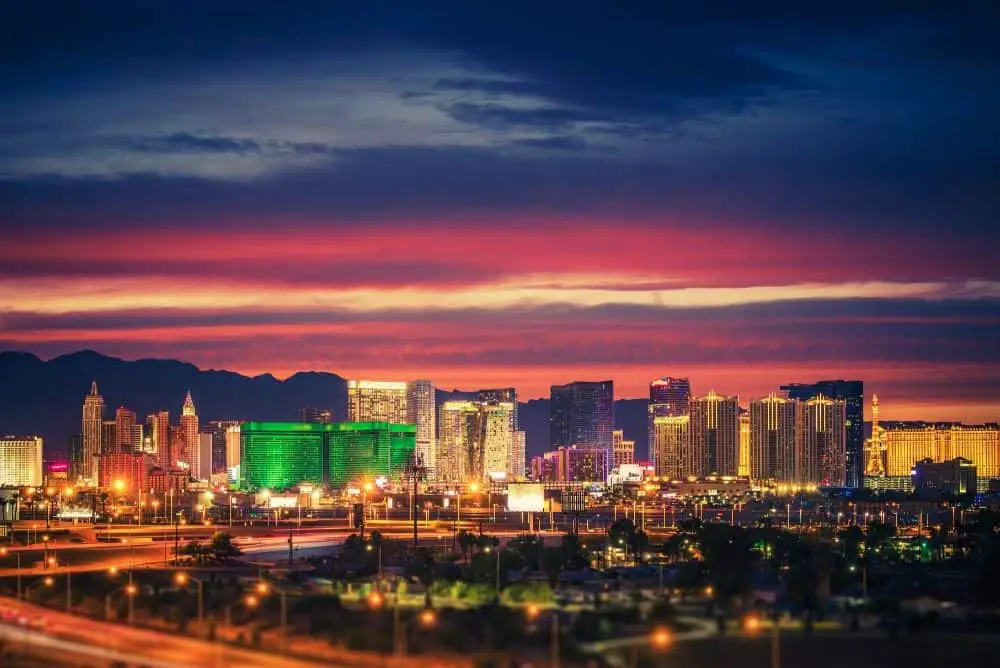 The Strip is 4.2 miles of high-class entertainment, fine-dining, and some of the most iconic shows in the world. It is a veritable playground for people of all ages.
You'll appreciate arriving in Las Vegas even more after adventuring through the attractions along Route 66!
Enjoy a luxury stay at one of the famous Las Vegas Strip resorts such as Caesar's Palace, MGM, Aria, Mandalay Bay, The Paris Hotel, The Venetian, or The Bellagio. Address: Las Vegas Strip Boulevard, Nevada 89005 (google maps)
Check out our Visitor Resource Guide to find discounts on Las Vegas hotels, shows and attractions!
Wrap Up
I hope this Route 66 itinerary has inspired you to get out there and make some memories!
After the detours (what's life without a few detours anyway?), it may take a few hours or even days longer (depending how many stops you want to make) than the traditional 3+hour drive of going directly from Seligman to Kingman to Las Vegas, but I guarantee driving down this section of Route 66 will be the getaway of a lifetime.
By the time you get to Vegas, you'll be all warmed up and ready to have even more fun!
Road trips are one of the most affordable vacations you can take, and with hotels near the Las Vegas strip being as little as $50 per night, what's stopping you? So, get your kicks on Route 66!
Looking for the Best State and National Parks near Las Vegas? Then check out our article here, and I'll show you there is more natural beauty around Las Vegas than you might think.