6 Casinos Las Vegas Locals Go To Gamble (Revealed!)
(This article may contain affiliate links. If you click through and make a purchase, we will receive a small commission at no additional cost to you. )
Most people who live in Las Vegas don't visit the Strip very often. And as a tourist, sometimes you may want to avoid the big casinos due to the touristy vibe, large crowds, and exorbitant prices. Fortunately, Vegas has several lesser-known casinos that cater to its local residents.
Las Vegas locals gamble at Red Rock Casino, Tropicana, Silverton Casino, South Point Hotel Casino, The Orleans, and M Resort Spa and Casino. Each one of these casinos offer local gamblers a place to play away from the crowds with lower costs for food, drinks, parking, etc.
The local casinos are ideal as they offer an authentic Las Vegas vibe, cheaper food and beverages, and a lower house edge. In this article, we'll explore each casino in detail so you have a few more options next time you visit.
1. Red Rock Casino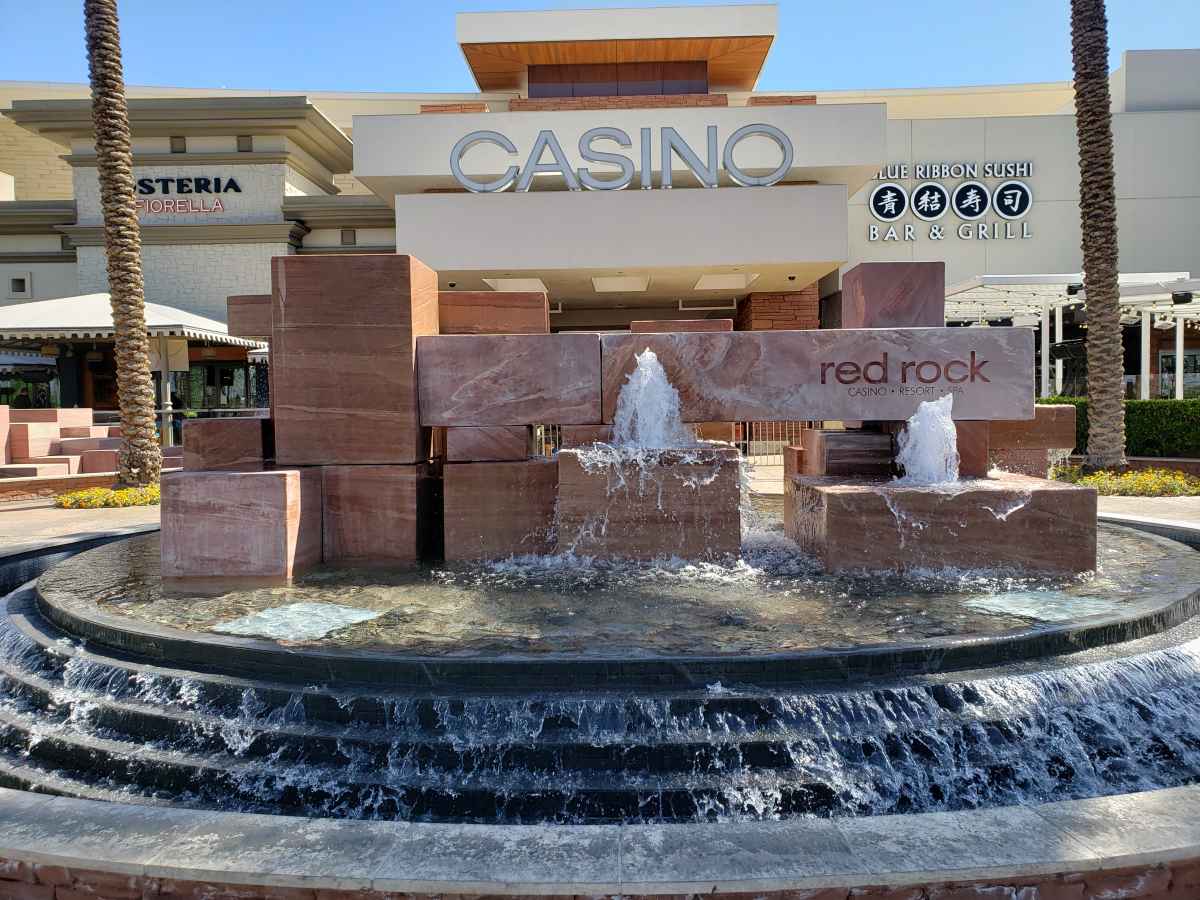 Ask any gambling local about their favorite casino, and you can bet the Red Rock casino will make it to their top three. While most off-strip casinos are miniature in comparison to the glitz and glam of the touristy casinos, Red Rock Casino Resort and Spa is more than a match for the more populated casinos you find on the Strip.
The Red Rock may not be coated in the kind of luxury you'll find in most Vegas Strip casinos, but it's neat and clean, with top-notch facilities to boot.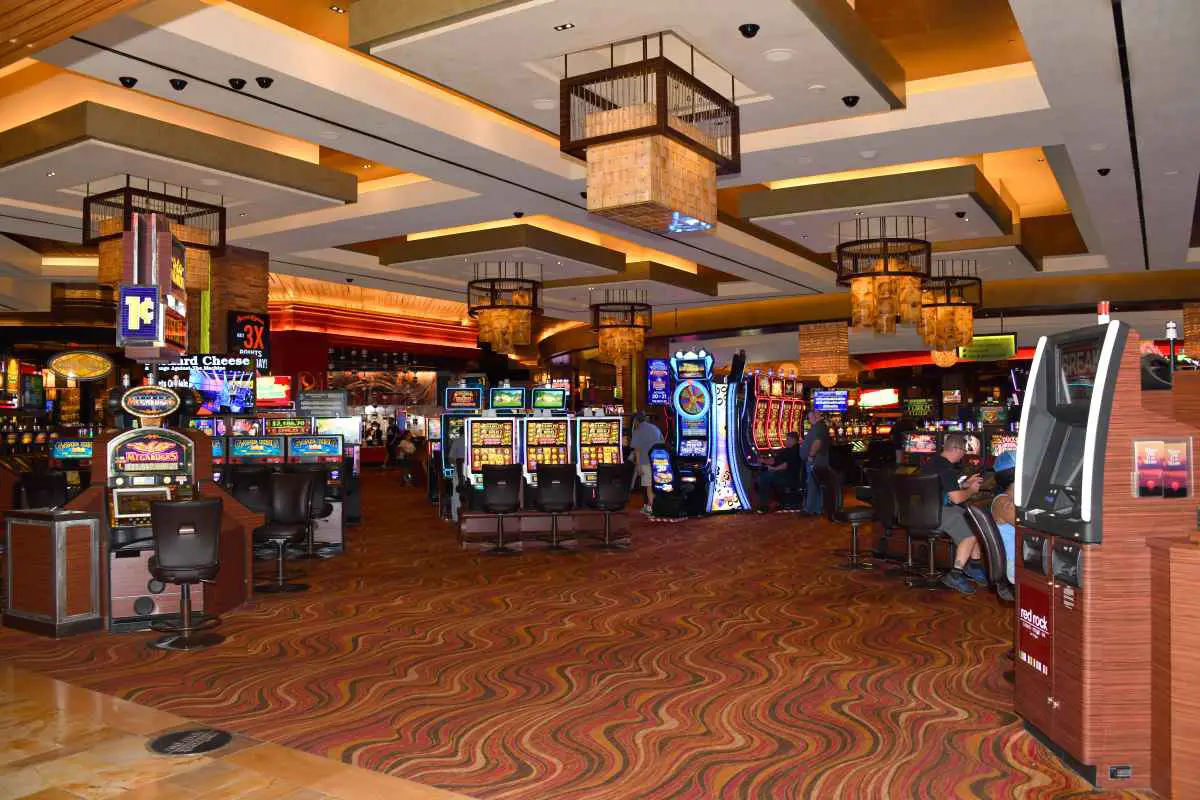 The Red Rock also boasts a massive casino floor that houses several games and offers plenty of space to cater to all its guests. Coupled with the casino and luxury hotel, the Red Rock also houses a few entertainment attractions, perfect for your kids to spend their time while you gamble.
Additionally, the Red Rock has regular weekend promotions and giveaways, and frequent visitors with accumulated points can expect to win a few comps.
2. Tropicana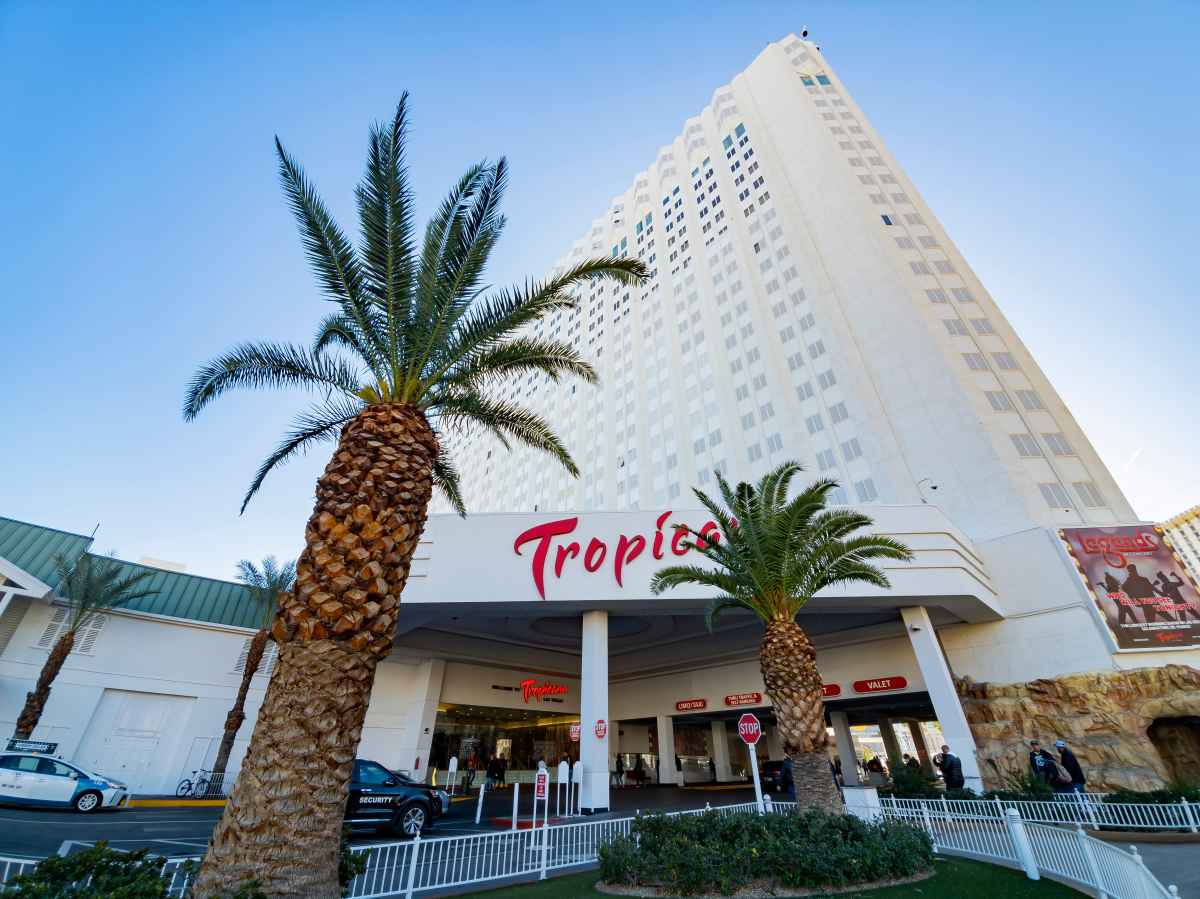 Tropicana Las Vegas is famous for being one of the oldest casinos (opened in 1957) still operating on the Las Vegas Strip. Tropicana maintains much of its old Vegas charm while being surrounded by some of the more modern mega-resorts Las Vegas is famous for today.
The Tropicana holds a special place in the heart of not only locals but also the snowbirds (retired RVers) who flock to Las Vegas every winter. Tropicana, in turn, is loyal to its guests by offering a lot in the way of comps (free food, rooms, play, and even cruises) to its regular players.
Aside from their chic hotel rooms and minibars, the Tropicana boasts a decent-sized casino attached to a 4-acre (1.6-hectare) pool where you can play swim-up blackjack.
RELATED: How Much Do You Have To Play To Get Comped in Vegas?
3. Silverton Casino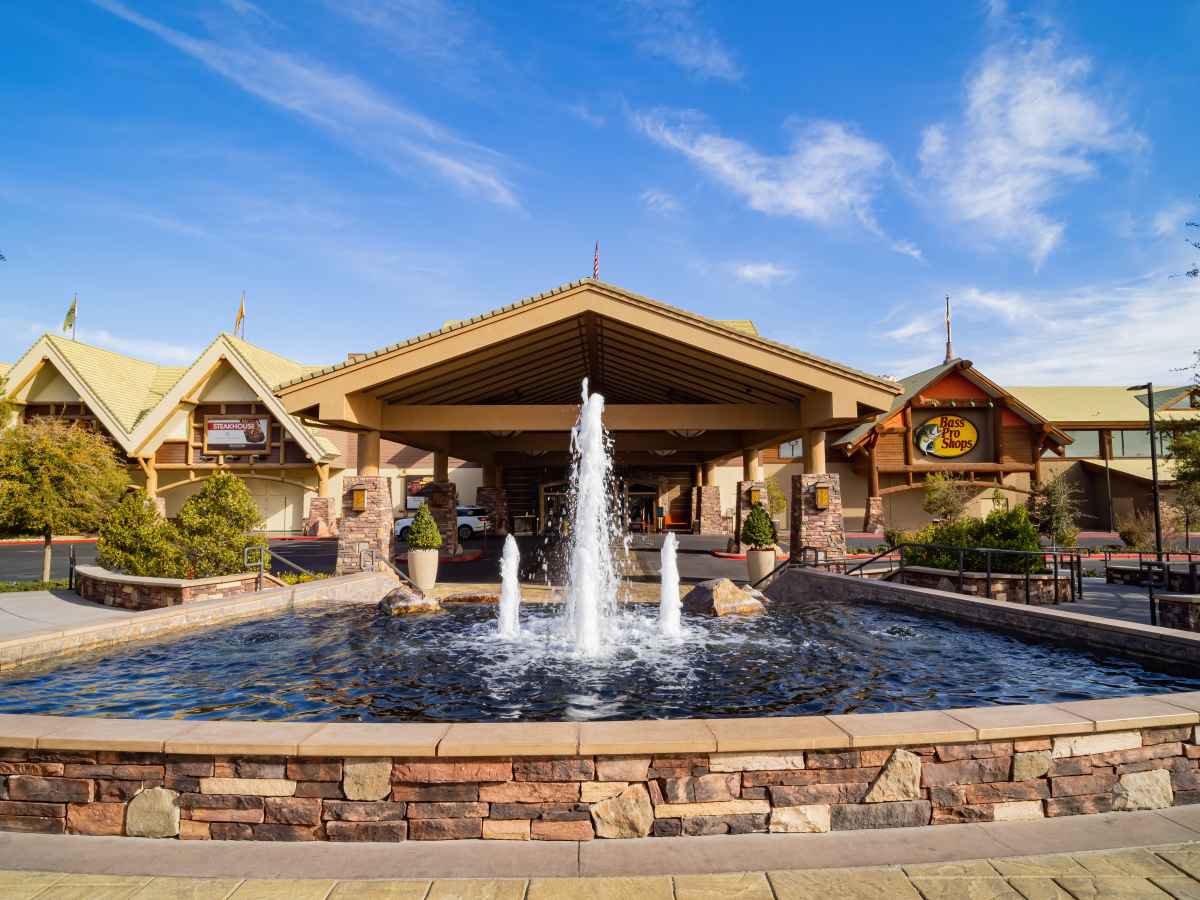 Silverton Casino Hotel is the perfect casino for those looking to escape the hustle and bustle of the Strip. The locals love coming here due to how simple and subdued this casino is compared to the more popular tourist options. 
Don't be fooled by its simplicity, though, because the Silverton is a unique experience for those who love to gamble. They offer airport shuttle service, access to their fitness center, and several coupons for a much smaller resort fee than the nearby casinos on the Strip.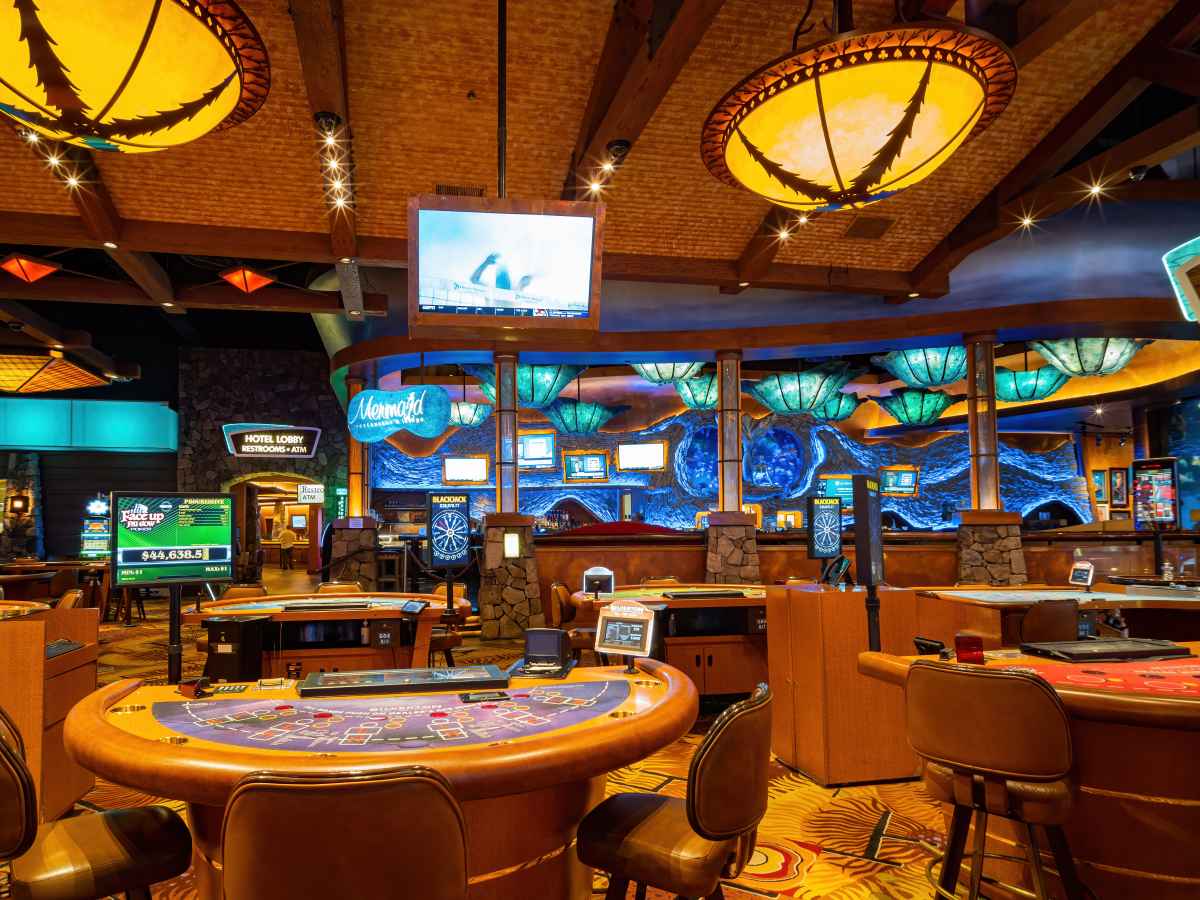 This casino houses more than 1,500 slot machines, with various exciting games to choose from. They also have over twenty-six game tables and several virtual poker setups if you're into that. The Silverton also has a separate section for sports betting, and you can sip on your favorite drink while watching your team take the lead.
Aside from its facilities, the Silverton is a homey feeling casino and offers platinum and diamond members the option of making use of their casino host services. And with their expertise, you can sort out any issues you're facing and even plan your next trip to Vegas! 
4. South Point Casino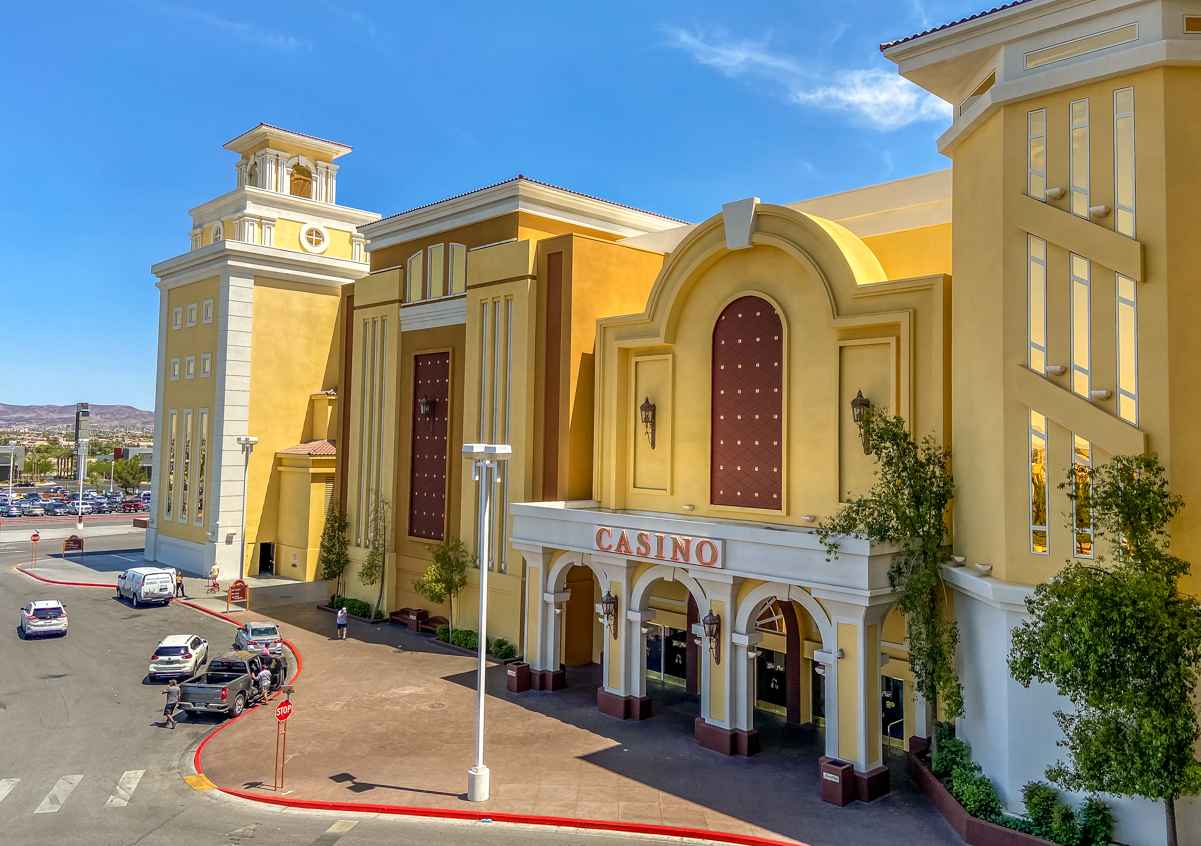 South Point Hotel Casino & Spa is known for providing the whole gamut of casino services available anywhere in Vegas. This destination is popular with the locals because you receive VIP treatment without having to shell out the kind of cash you would need on the Strip. 
South Point is located roughly eight miles (12.9 km) away from the center Strip area, and this distance is just far enough to allow for significantly lower prices in the casino and hotel. Fortunately, it's still close enough to attract a few guests who want to spend some time on the Strip.
South Point is also famous for having a live rodeo and livestock area. They also host rodeo events during the year, and the casino tends to get pretty crowded over the weekends.
RELATED: Do Slot Machines in Las Vegas Take Cash?
5. The Orleans  
The Orleans Hotel & Casino is perfect for those looking to juggle their time between the touristy Strip and a more authentic, local experience. This casino boasts a variety of table games, including blackjack, baccarat, pai gow poker, craps, roulette, and three-card poker. And you'll find some of the friendliest dealers in Vegas situated at every table.
Aside from their table games, The Orleans also has a Keno Lounge where you can relax and sip on a drink while betting on numbers. It's a more relaxed gambling experience than what most casinos offer.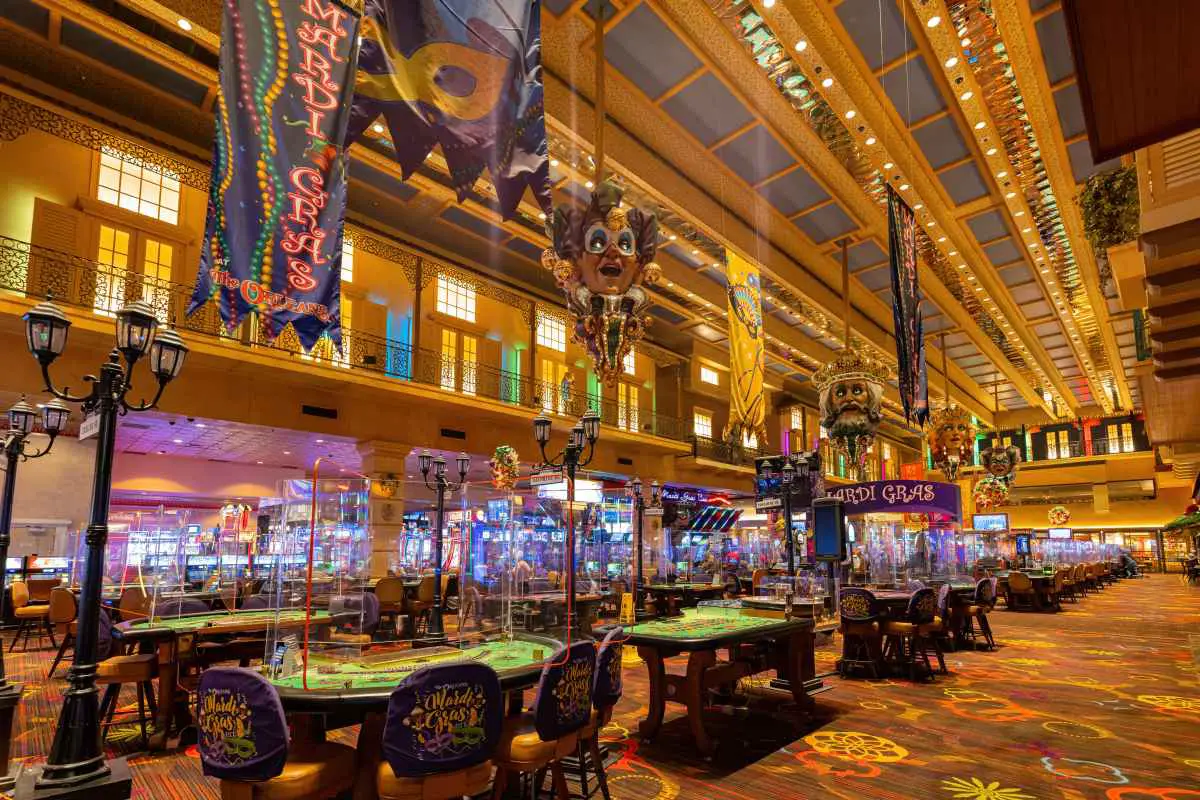 And if you're a poker fanatic, The Orleans is probably the best local destination in Vegas for this game. They have over thirty-five professional poker tables and host regular cash games and tournaments.
RELATED: Here's How Las Vegas Slot Tournaments Work
6. M Resort Spa and Casino 
Popularly called 'The M,' this casino is up there with Red Rock as a local favorite, thanks to its warm ambiance and caring staff.
The difference between the M and most other casinos on this list is that the M provides the same high-energy vibe you'll find at casinos on the Strip, minus the loud crowds and cramped walkways.
In fact, the M has a naturally lit, open-air casino floor, with over 92,000 square feet (8,547 sq m) allocated to casino gaming. You can play various table games, get on video poker machines, and visit the VIP lounge for extra special treatment. 
This casino knows how to treat its patrons, and if you're looking for an authentic Vegas experience with the opulence of a Strip casino, look no further than the M.
Besides playing, you can enjoy your time drinking in the casino. Don't know what to drink? I've written another article listing the top drinks to order in a Vegas casino.
Are These The Only Local Vegas Casinos?
Now you may be asking yourself if these are the only "local" casinos in Las Vegas, and the answer to that is: Not even close! There are approximately 232 casinos scattered around the Las Vegas valley.
If you're looking for a few more local gems, consider checking out the following casinos as well:
Suncoast
Gold Coast
Sams Town
Arizona Charlies
Silver Sevens
Aliante Casino
Station Casinos (including Green Valley Ranch, Sunset Station, Palace Station, Santa Fe Station, and Boulder Station)
Each one of these casinos is found among the favorites of many Vegas locals.
Where Las Vegas Locals Go To Gamble – Final Thoughts 
A weekend getaway to Vegas may be just what you need to unwind and enjoy a slice of life's activities. However, the more popular casinos can sometimes be overwhelming, loud, and even unbearable.
Fortunately, the residents of Vegas also love to gamble and enjoy the casino experience, and you'll find that many local casinos offer better deals, comps, and lower house edges. So the next time you're in Sin City, consider visiting one of the casinos listed here.