21 Reasons Why Las Vegas is Soooooo Worth Visiting!
Las Vegas is one of America's most popular tourist destinations, for good reason. There are so many things to see and do here that you cannot possibly cram them all into one trip.
This list covers twenty-one reasons why Las Vegas is worth visiting.
Reason Number One: Surfing in the Desert
Have you ever wanted to go surfing in the middle of the desert? Believe it or not, Las Vegas has lots of opportunities to participate in water sports. You should head over to Planet Hollywood's FlowRider.
They have a wave simulator that gives you waves large enough that you can actually surf on them. Anyone from beginners to experienced surfers can enjoy these waves. Or you can relax in the shade with a cocktail by the pool.
Reason Number Two: Bellagio Hotel Fountains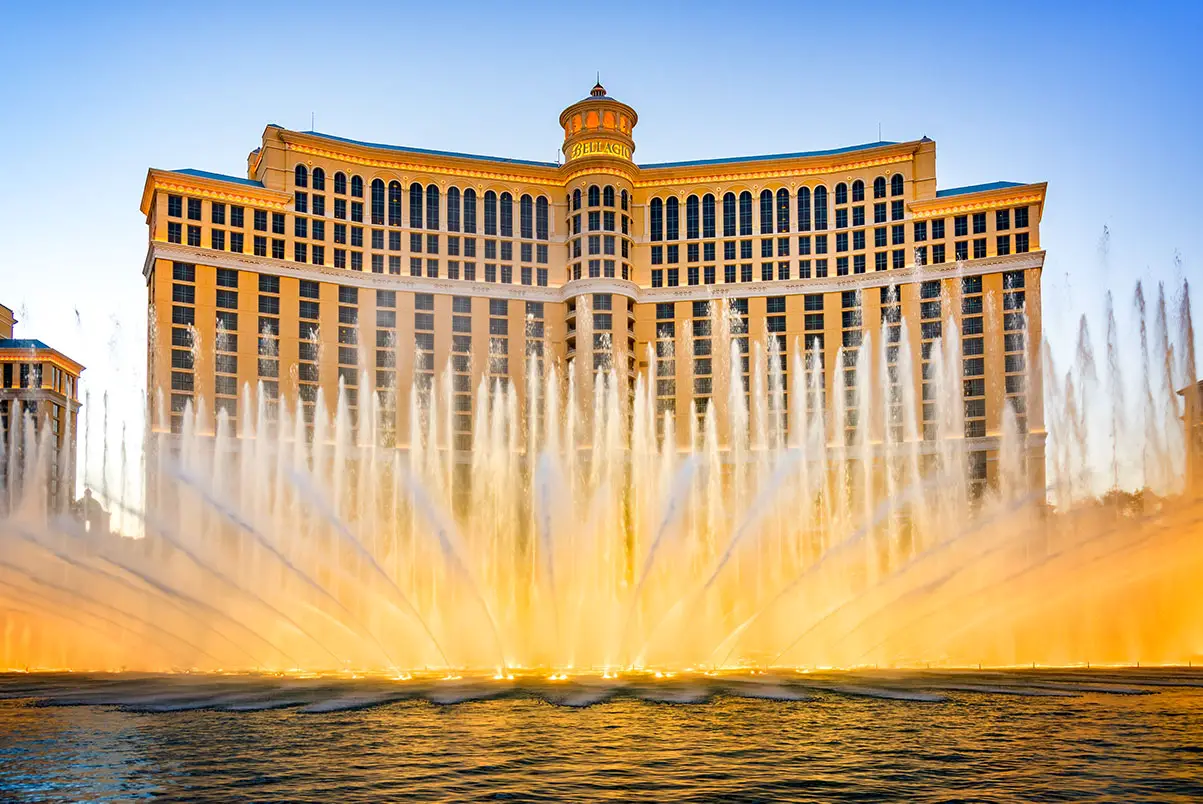 The Bellagio is one of Las Vegas's most famous hotels, and it is famous partially for the gorgeous fountain display in front of the hotel. This fountain show is one of the most popular nighttime attractions in Las Vegas.
The fountain space takes up eight and a half acres of land in front of the resort and you can watch dozens of geysers go off at timed intervals set to music and lights.
Set up against the backdrop of the Bellagio's gorgeous architecture, this fountain show is one of the most beautiful things that you will ever see in your entire life.
Reason Number Three: Wedding Chapels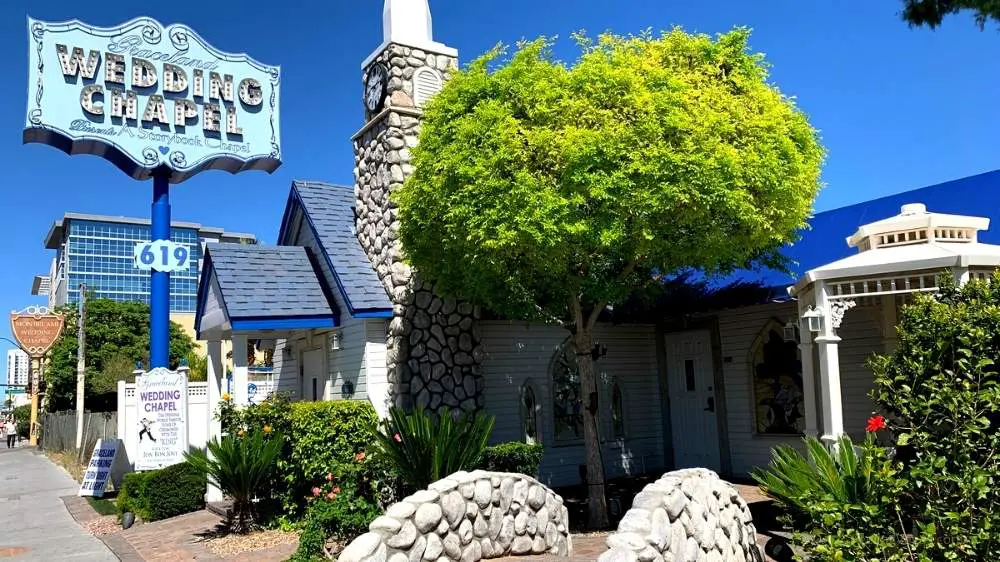 Have you ever wanted to get married by an Elvis Presley impersonator? How about in a limo as you are cruising down Las Vegas Boulevard? Or maybe a helicopter is more your style? You can enjoy all of these weddings in Las Vegas.
Las Vegas is almost as famous for its wedding chapels as it is for its nightlife and gambling. Nevada is one of the easiest places in the entire world to get a marriage license and it is even easier in Las Vegas.
There is no blood test or waiting period when you want to get married in Las Vegas. All you have to do is fill out a form and submit a little bit of money to the marriage license bureau. After this, you can get a marriage license in just a few minutes.
These policies were set up to help boost the Las Vegas tourism industry. As part of the city's tourist draw, you can get married in all sorts of niche-themed wedding chapels. The most famous of these are the Elvis-themed weddings at Graceland Chapel.
Reason Number Four: You Can Enjoy a Therapeutic Spa
If you are exhausted from a night of partying on the Las Vegas Strip, you should head over to the Spa at the Linq. They will offer you a relaxing Himalaya Salt Therapy session. This will help you get over your allergies and your congestion.
You can get any type of relaxation therapy that you want here, and it is a great place to go alone or for a couple's spa session.
Reason Number Five: You Can Operate Heavy Machinery
Have you ever wanted to operate a bulldozer or excavator? Then head to the heavy equipment headquarters of Dig This Las Vegas. It's an adult-sized playground where you get to operate these powerful machines on a replicated construction site. Fun for the whole family!
Reason Number Six: You Can Ride the World's Largest Observation Wheel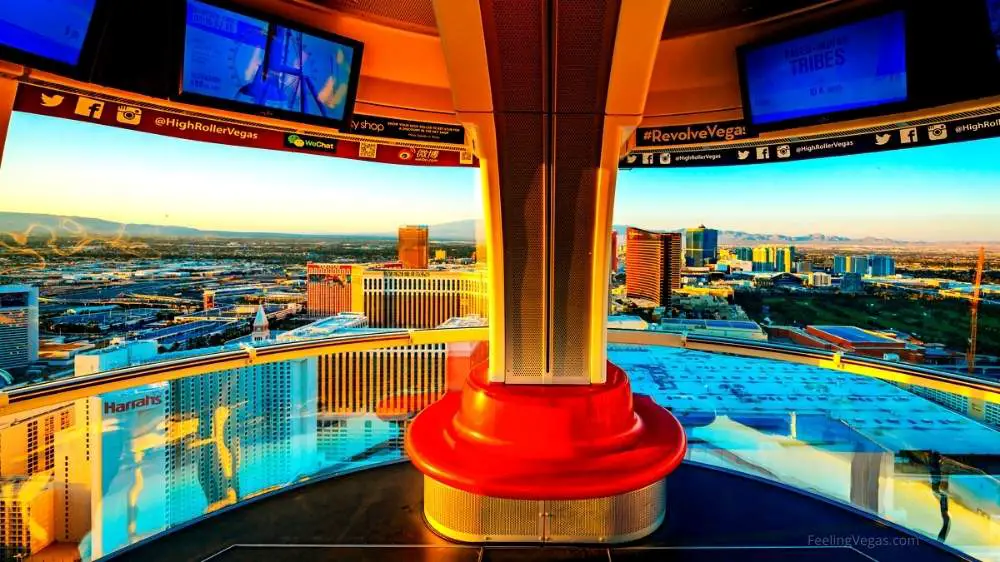 Do you want to see an aerial view of the Las Vegas Strip? The High Roller is the world's largest observation wheel, and it takes thirty minutes to take a single loop around the wheel. This observation wheel will give you the absolute best view of the Las Vegas Strip and surrounding valley that you could possibly get.
Reason Number Seven: Festivals and Conventions
Every year Las Vegas hosts a never-ending array of festivals and conventions, which have become an important part of the Las Vegas tourism industry. Some of the popular festivals and industry shows that are held in Las Vegas every year include:
iHeartRadio

Life is Beautiful

Music & Art Festival

MAGIC (trade show)

Consumer Electronics Show (CES)
Reason Number Eight: Experience Unique Vegas Art Culture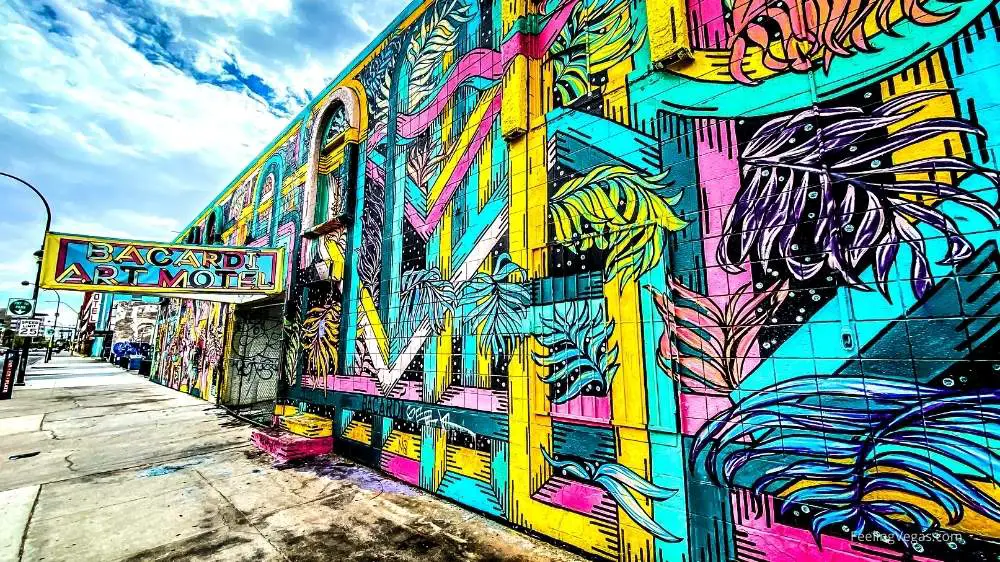 Las Vegas has a unique art culture that the rest of the country is largely unaware of and does not appreciate. The city has been seeing an artistic boom in recent years, and the Arts District downtown is an important developing neighborhood. You can find cafes, galleries, and various restaurants here not far from the Fremont Street Experience.
This is also where First Friday is held. This gives local artists and entertainers an opportunity to perform for the community and showcase their work and talent.
In addition, Las Vegas is home to an increasing number of art galleries.
Reason Number Nine: Freemont Street

in Downtown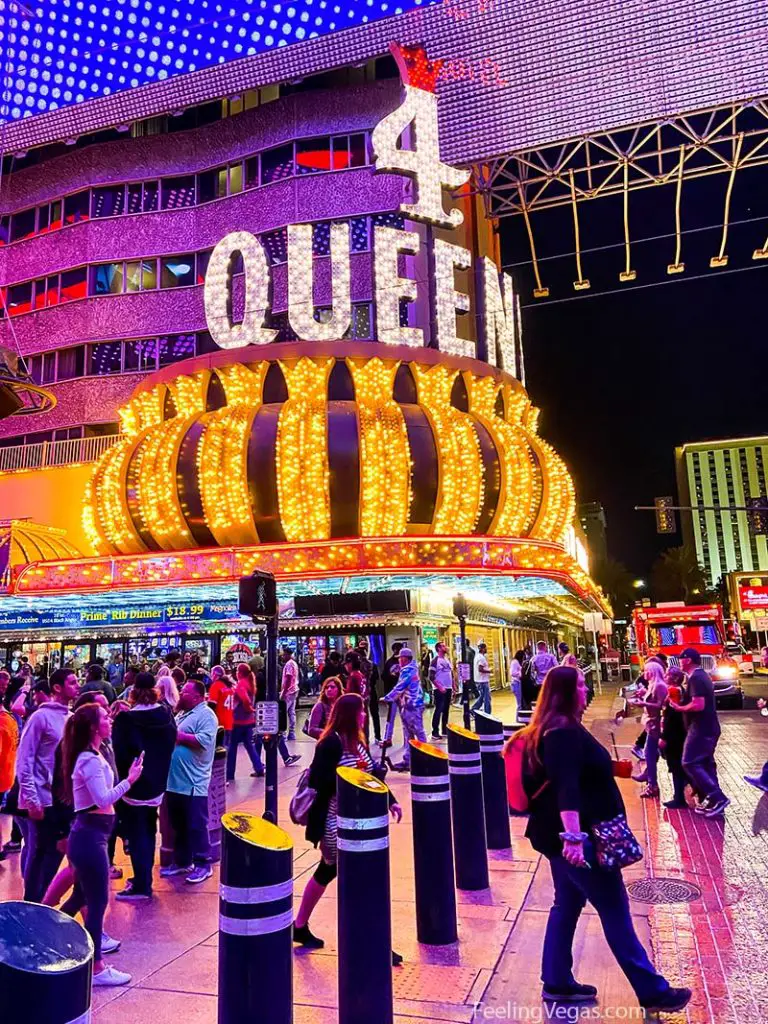 Freemont Street in downtown Las Vegas is not quite as famous as the Las Vegas Strip, but it is still a popular tourist destination in its own right. There are huge crowds on this street every night. You can find musicians, live entertainment, and actors impersonating various celebrities and fictional characters.
You can also catch some shade from the heat by enjoying the famous canopy that is draped over part of the pedestrian-friendly street.
See also: Free Downtown Las Vegas Map (Download)
Reason Number Ten: The City Never Sleeps
Las Vegas is a 24-hour town. There is always something to do here. Whether you are downtown or on the Las Vegas Strip, there is always a good time to be found.
You can find anything you want here at all hours of the day or night, whether it is food, drinks, entertainment, or games of chance. This is truly a town where you can play 24/7.
Reason Number Eleven: Vegas is The Entertainment

Capital of The World
Las Vegas is not just about gaming and wedding chapels. It is also home to some incredible live entertainment that you do not want to miss.
This city has been at the center of the entertainment industry for decades. It started with Elvis Presley and the Rat Pack, now it includes acts like Cirque du Soleil and modern performers like Katy Perry.
There are also a lot of options for late-night entertainment. Some of the most popular late-night venues on the Las Vegas Strip include places like Topgolf and Drai's at The Cromwell.
Reason Number Twelve: You Can Enjoy Both the Desert and the Mountains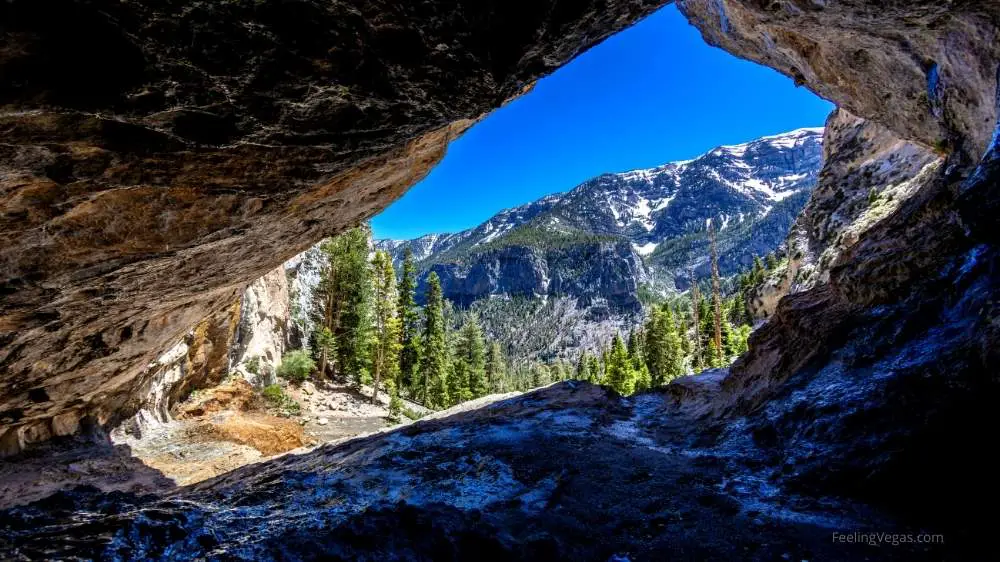 While Las Vegas may be a city in the middle of the desert, it is still only a short drive away from some of the most beautiful mountains in Nevada. Mount Charleston is less than an hour north of Las Vegas and it is a beautiful green spot surrounded by desert.
Mount Charleston has dozens of hiking trails, half a dozen campgrounds, and picnic areas, and offers skiing during the winter. You can visit Mt. Charleston all year long and it is a wonderful escape from the brutal desert heat of summer.
Reason Number Thirteen: Las Vegas Has a Unique History
Las Vegas has a long history, and this history is as unique as the city itself. The city started out as a small Mormon community and eventually became infamous as a home to organized crime. As the city grew, the gaming and entertainment industries became more prominent.
Several popular novels and films based on true stories have been set in Las Vegas, including Fear and Loathing in Las Vegas and Leaving Las Vegas.
If you like history, you will love Las Vegas. There is a little bit of everything here, including the Historic Mormon Fort to the college gym where Viva Las Vegas! was filmed.
Related: How Las Vegas Got Started (Explained!)
Reason Number Fourteen: It's The Best Party City in America
Las Vegas has a reputation for being the ultimate American party town, and this is a well-deserved reputation. Whether you want to party with your crew or rub elbows with celebrities, Las Vegas is the place to go.
Nightclubs on the Las Vegas Strip, are always a popular destination for the party crowd. In addition, there are places to socialize and have fun at any time of the day or night found all over town.
Aside from the nightclubs and casinos, there are also hotel pools and day clubs where you can party to your heart's content all day long while listening to popular DJs play the latest hits.
Reason Number Fifteen: It Is Close to Other Vacation Destinations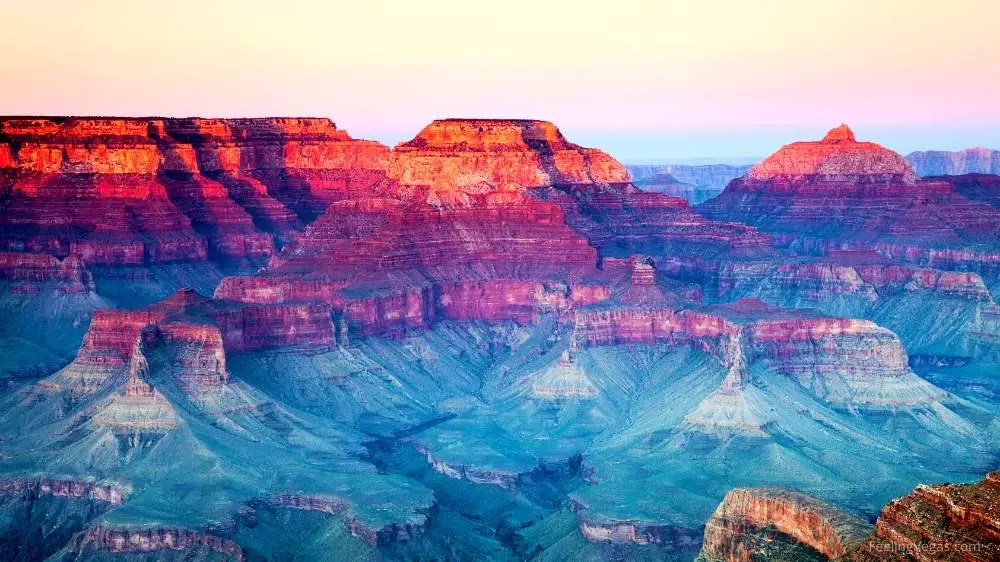 Of course, Las Vegas is a mega tourist destination in its own right, but it is also close to several other popular tourist spots.
It is just a couple of hours away from places like Arizona's Lake Havasu or Utah's Zion National Park. It is also just a few hours from places like the Grand Canyon or Death Valley National Park, Big Bear Lake in California, or Reno, NV. Plus, Lake Mead, Red Rock Canyon, and Valley of Fire are right around the corner.
Check out some of the popular state and national parks near Las Vegas.
Reason Number Sixteen: The Neon Museum
The Neon Museum is one of the best places to see some of the history of Las Vegas. This is a place where you can check out the famous signs from some of the old casinos and businesses that have populated Sin City over the years.
Some of these places include the Stardust Hotel, The Steiner's Laundry Company, The Ugly Duckling Car Sales, and relics from Treasure Island, including a famous pirate skull.
If you are wondering about Las Vegas's past, this is by far the most fun place to learn about it while enjoying the sights.
Reason Number Seventeen: Las Vegas Offers Great Service
One of the reasons why Las Vegas has earned its reputation as one of the best tourist destinations in America is because of the excellent customer service that tourists receive when they visit.
The city depends on the tourist industry and survives by going out of its way to provide guests with every comfort and service that they can.
Some of the most famous hotels in Las Vegas include the Bellagio, Aria, and The Cosmopolitan. In addition, each of these five-star hotels is surrounded by dozens of other amazing resort properties you can visit.
This is a city that makes a priority of your comfort, luxury, satisfaction, and style.
Reason Number Eighteen: Hoover Dam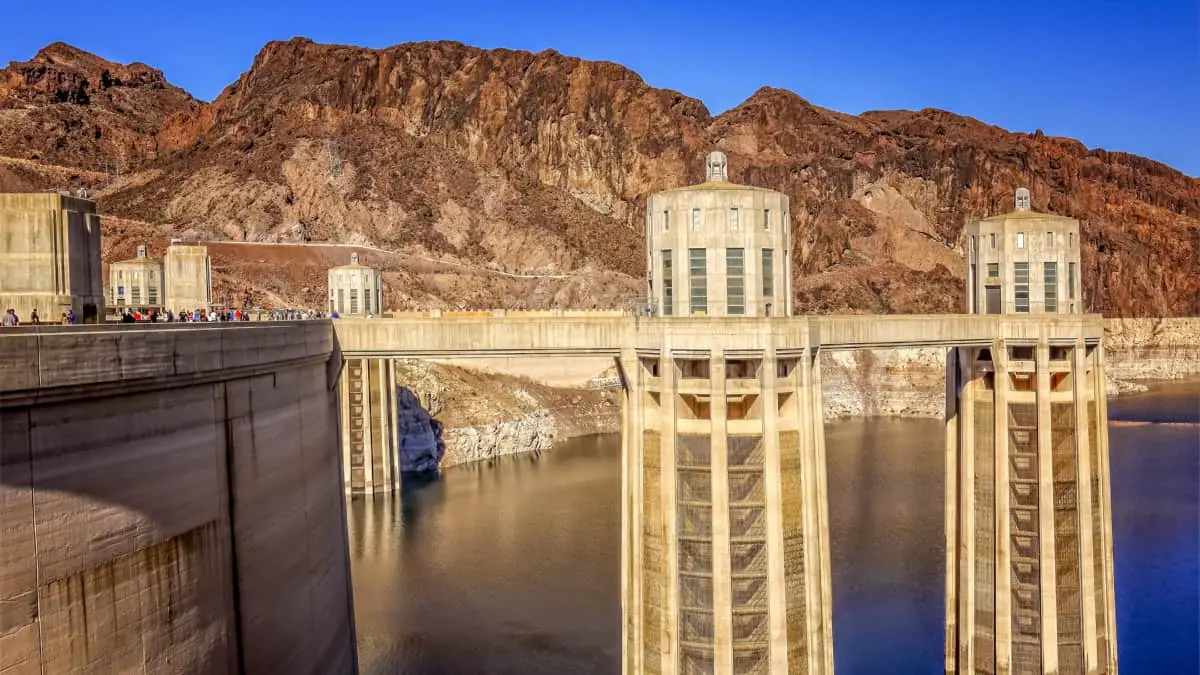 The Hoover Dam is an iconic piece of American heritage. It is a marvel of engineering, and it was built during the Great Depression as a way to provide jobs to unemployed workers. It is one of the tallest dams in the world.
It is only shorter than the Oroville Dam in California and the Jinping-I Dam in China. It is 726 feet tall, and it creates the largest reservoir in America (Lake Mead) while providing electricity to a significant portion of the American southwest.
Hoover Dam is conveniently located and is just about 30 minutes from the Strip.
Reason Number Nineteen: The Beautiful Weather

in Vegas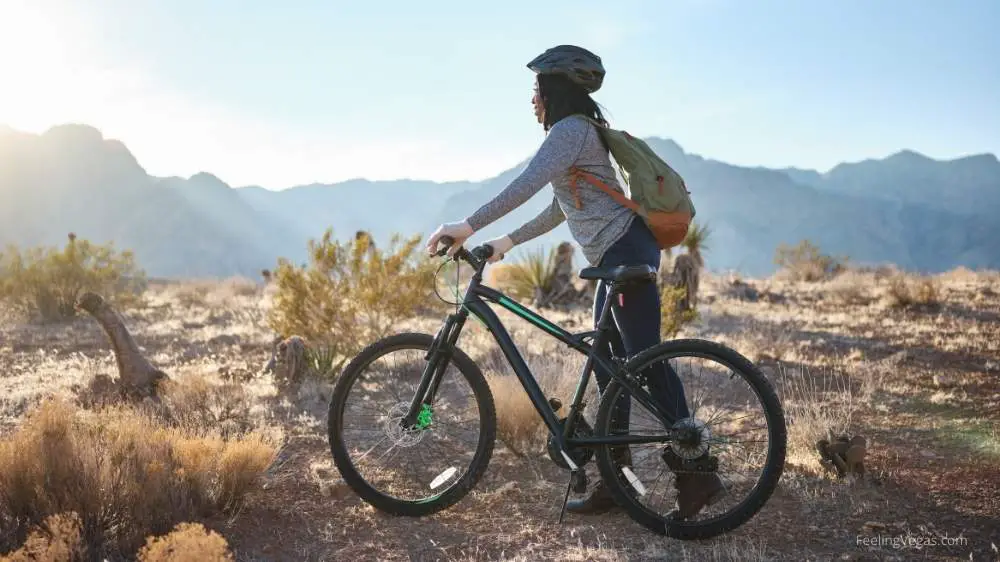 Las Vegas is located in the middle of the Mojave Desert. Naturally, it gets incredibly hot here during certain times of the year. Daytime temperatures during the summer months often reach over 110 degrees Fahrenheit. Instead of being a detriment to tourism, however, the weather is a draw.
Pools and Day clubs are some of the most popular attractions in Las Vegas, where you can lounge in the shade or chill in the pool with a drink in your hand. It is always sunny here and you can bask in the warm sun year-round.
Even during the winter, the weather is still comfortably warm compared to many other parts of the country.
Reason Number Twenty: The Vegas Strip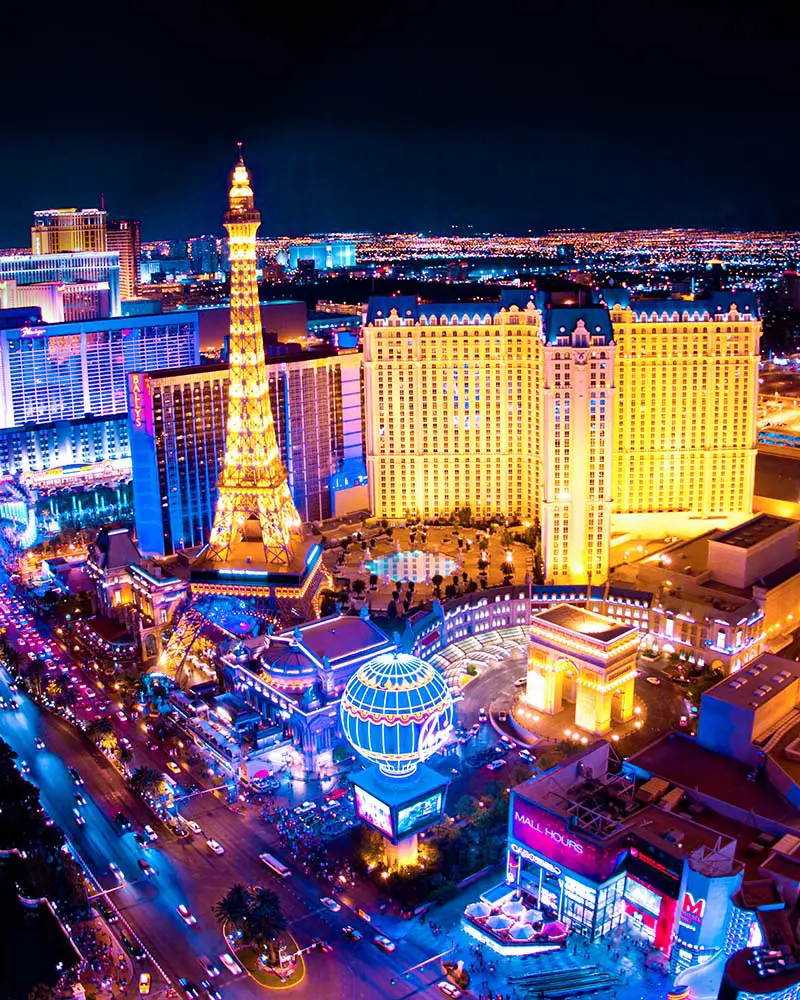 Let's be real. If you are going to Las Vegas, you are probably planning to visit the Las Vegas Strip. You simply cannot go to Sin City without visiting the Strip. Also known as Las Vegas Blvd, this is one of the most famous streets in the entire world.
This is where the majority of the casinos in Las Vegas are, as well as some of the biggest and most luxurious hotels. This is where you can find places like Caesars Palace, Mandalay Bay, and the MGM Grand.
The Strip is the place to catch some live entertainment or enjoy the city's fabulous food and beverage options. It's also where you'll find the Welcome to Fabulous Las Vegas sign.
See also: 15 Best Vegas Restaurants with Views of Bellagio Fountains
Reason Number Twenty One: Gaming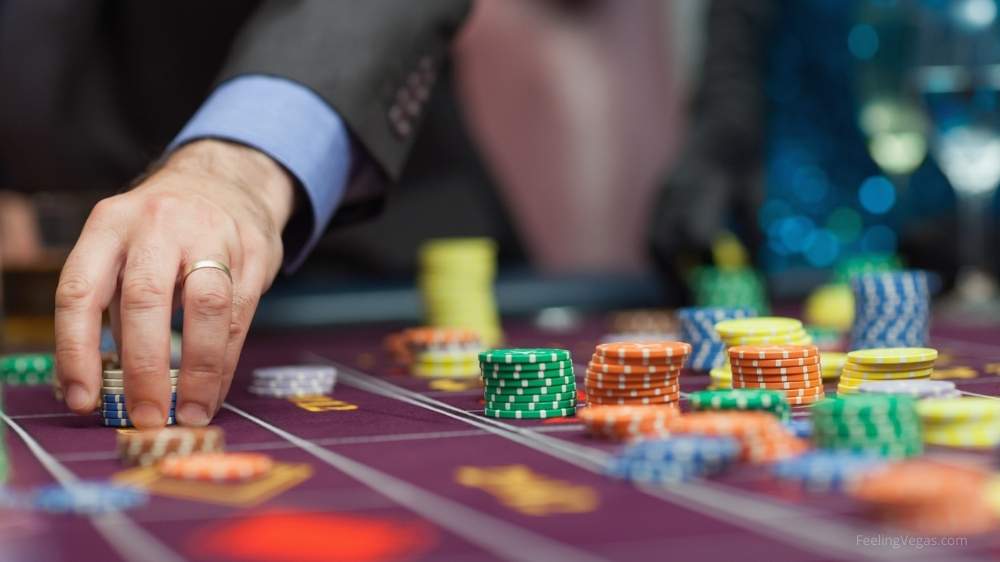 Gaming is, of course, the thing that Las Vegas and the Las Vegas Strip are most famous for. The gaming culture and world-famous casinos in Las Vegas are one of the biggest attractions that draw visitors from around the globe.
In addition to the iconic casinos like the Paris Las Vegas, The Bellagio, Caesars Palace, and The Venetian, there are also several wonderful but slightly less famous casinos that you can and should visit while you are in town including Harrah's, Flamingo, and Bally's.
Las Vegas is also home to many other casinos like The Palms, Aliante, and Rampart Casino. There are also many smaller casinos (often referred to as 'local casinos') found throughout the city and you can even play the slots at numerous grocery stores and gas stations.
Final Thoughts
Is Las Vegas worth visiting? You bet it is! This is a city that truly has something for everyone and your options for entertainment and luxury will never run out. And this is only a partial list. If you'd like to find out about more things to see and do in Las Vegas check out some of our other articles below: