Electric Daisy Carnival in Las Vegas (Is EDC Vegas Worth It?)
(This article may contain affiliate links. If you click through and make a purchase, we will receive a small commission at no additional cost to you. )
Electric Daisy Carnival (EDC) is the best electronic dance music festival in North America. Of course, there are some positive and negative aspects of the EDC festival, but if you can afford the ticket and you love EDM, this festival will be heaven on Earth for you.
In this article, I'll cover the pros and cons of going to Electric Daisy Carnival in Las Vegas. First, we'll look at a few of the downsides, and then we'll talk about what makes EDC worth the trouble.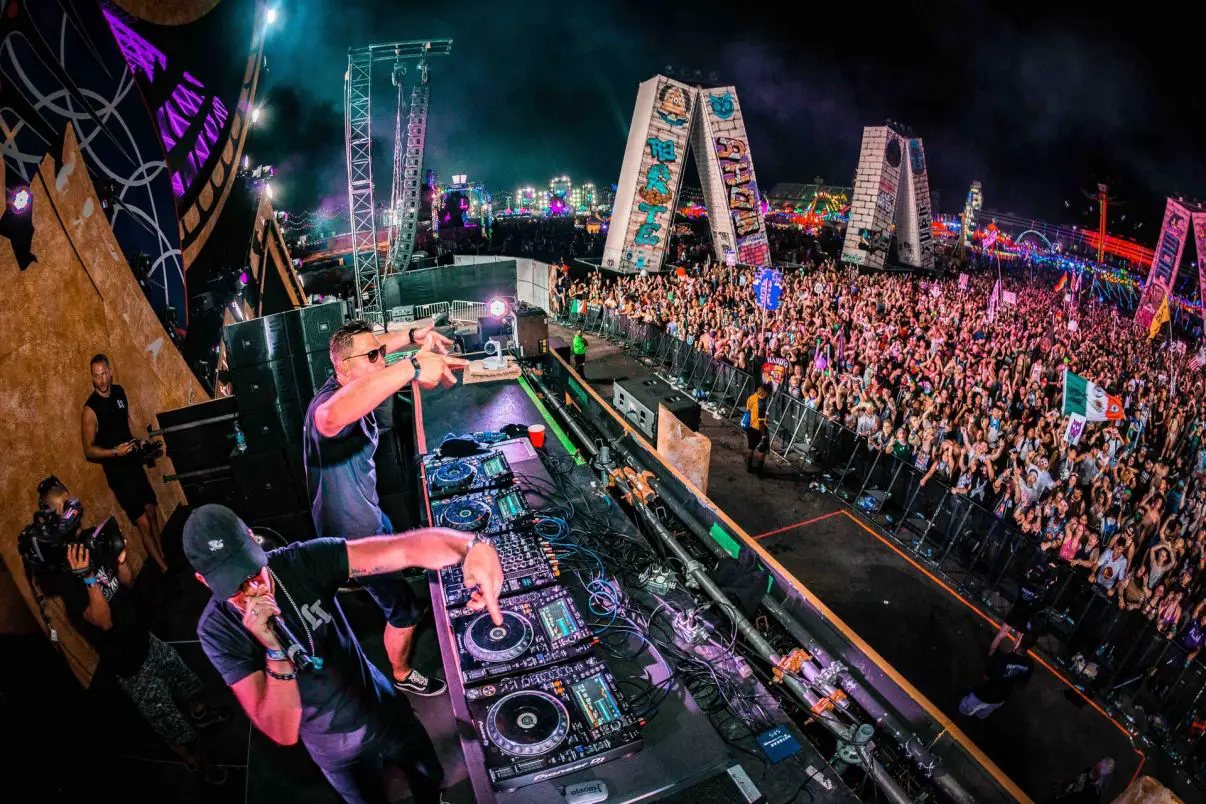 (Con #1)
Electric Daisy Carnival is Expensive
One of the downsides to going to Electric Daisy Carnival is that it is expensive. You have to pay for your wristband and accommodations for the three-day festival. EDC tickets alone cost over three hundred dollars apiece at a bare minimum, which is pretty expensive for a music festival.
In fact, once you add in all of the assorted fees that come with buying a wristband, Electric Daisy Carnival winds up being one of the most expensive music festivals in the entire country.
You'll also have to pay for your accommodations in Las Vegas. Las Vegas is one of the biggest travel destinations in America, and many of the hotels will be pretty expensive due to the influx of guests visiting for EDC.
You can save a little bit of money by booking your stay early, but there is no way to get around the fact that your trip to Electric Daisy Carnival will take a big bite out of your wallet.
Find out more about why EDC is so expensive in my article here.
 (Con #2)
The Crowds at EDC Are Massive
There are a lot of people headed to Electric Daisy Carnival because it is the biggest EDM festival in the country. There will be around one hundred thousand people there every single day, so you should expect to be waiting in long lines and wading through massive crowds the entire time you're there.
This, of course, is to be expected with any music festival. Still, the sheer popularity of Electric Daisy Carnival means that you will be spending a lot of time waiting and dealing with crowds at this festival in particular.
For some people, though, this could be considered a positive if you like the energy of a large crowd.
(Con #3)
It Is Hard to Get to Electric Daisy Carnival
Getting yourself to and from Electric Daisy Carnival is no easy task. The festival is held on the grounds of the Las Vegas Motor Speedway, which is about 15 miles from the center of the Las Vegas Strip. This means that you will have to have a method of transportation to get you to and from the festival grounds.
There are a lot of downsides that come with this. The fact that you will need to pay for transportation instead of just walking strains your budget even more than the ticket prices and lodging already do.
Plus, everybody else is also needing transportation to get to the festival. Because of this, you will have a hard time getting seats on the shuttle service to the festival, and traffic going to the Las Vegas Motor Speedway will be jammed.
You can expect a significant chunk of your day will be spent sitting in traffic getting to and from the Electric Daisy Carnival festival grounds.
You might be tempted to just rent a car and drive yourself to Las Vegas Motor Speedway, but this is not ideal. Not only will you have to deal with heavy traffic, but you will also have to deal with the nightmare and cost of parking. Therefore, it is better if you reserve your seats on the shuttle well in advance.
If the downsides haven't deterred you from attending EDC Vegas, here are five reasons why going to the Electric Daisy Carnival Las Vegas is totally worth it!
(Pro #1) Going to EDC Means
You Get to Hang Out in Las Vegas
The festival location is a definite positive for going to Electric Daisy Carnival. While the circuit grounds themselves are located away from the Strip, at least you are hanging out in Las Vegas.
Vegas is the best party town in America, and there is always fun to be had. You can add a few extra days to your trip to unwind in Sin City if you're heading to EDC.
(Pro #2)
The Music at EDC Is Great
The best thing about going to Electric Daisy Carnival is that the music is fantastic. There is a reason that this festival is considered the best of the best of all EDM festivals. Every year there is a unique lineup of performers that draws in attendees from around the world.
The Electric Daisy Carnival stage is a great place to see both established musicians and up-and-coming stars. The lineup changes every year, but it is always eclectic, and there is something for everyone.
You should make a point of getting to the festival early so that you have plenty of time to check out new artists. In my opinion, this is one of the most fun things about going to the Electric Daisy Carnival.
ALSO SEE: What To Wear To EDC Las Vegas (Electric Daisy Carnival)
(Pro #3)
The Electric Daisy Carnival Atmosphere is Fantastic
The overall atmosphere is one of the best parts of going to Electric Daisy Carnival. Pretty much everyone who goes loves it, and some even say that it is a life-changing experience.
It is a trippy wonderland with great music, crazy costumes, carnival rides, and an abundance of sensory delights. You will also get to make cool new friends with chill people from around the world.
(Pro #4)
The Food at Electric Daisy Carnival is Amazing
In the past, the food at Electric Daisy Carnival was mediocre at best. It was almost always your typical overpriced carnival food.
A few years ago, though, the festival started bringing in food trucks from Las Vegas. So now you can get some of the best grub that Las Vegas has to offer while enjoying the top EDM event in the world.
(Pro #5)
Electric Daisy Carnival Is the Best Rave In The World
You will be amazed by the high-quality production values at Electric Daisy Carnival. It will be unlike anything that you have ever experienced before. The performances are legendary, and the sound systems are amazing.
You'll also get to enjoy absolutely dazzling light shows that will make you feel like you are having an out-of-body experience.
Electric Daisy Carnival invests a lot of time and money into putting on the best show they possibly can. Once you take a trip to Electric Daisy Carnival, every other EDM festival will feel like it is a pale imitation in comparison.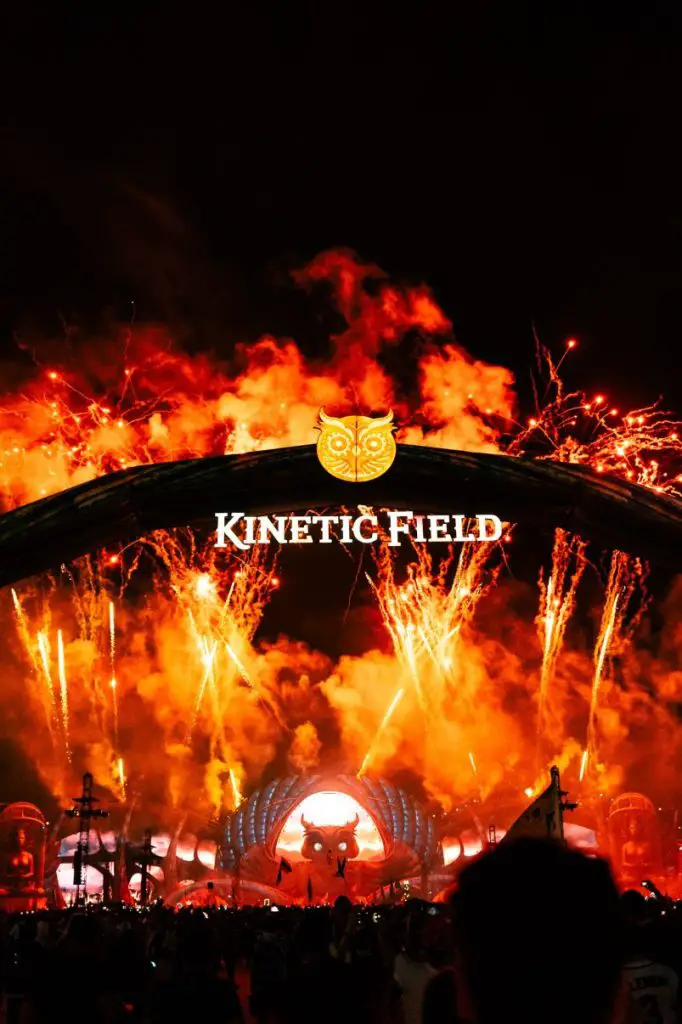 Check out prices and dates, plus get your EDC Las Vegas Tickets
Is EDC Las Vegas Worth it? –
Final Thoughts
Is EDC Las Vegas worth it? That depends on your budget and musical taste. However, if you can afford the trip and you love EDM music, it is definitely something that you should experience at least once in your life.