Why Is EDC in Las Vegas So Expensive? (Answered)
(This article may contain affiliate links. If you click through and make a purchase, we will receive a small commission at no additional cost to you. )
Electric Daisy Carnival (EDC) is an annual electronic music festival held each year at the Las Vegas Motor Speedway in Las Vegas. The music festival is one of the most expensive, with ticket prices reaching as high as $860 for a three-day pass. So, why is EDC in Las Vegas so expensive? 
EDC in Las Vegas is expensive due to several factors, including production costs, living costs in Las Vegas, and competitive growth. Each year, with the rising demands of artists, it becomes increasingly difficult to make a reasonable profit without raising ticket prices. 
In this article, I will explain why EDC's ticket prices are so high. Keep reading to learn more about the factors that contribute to the high cost of EDC in Las Vegas.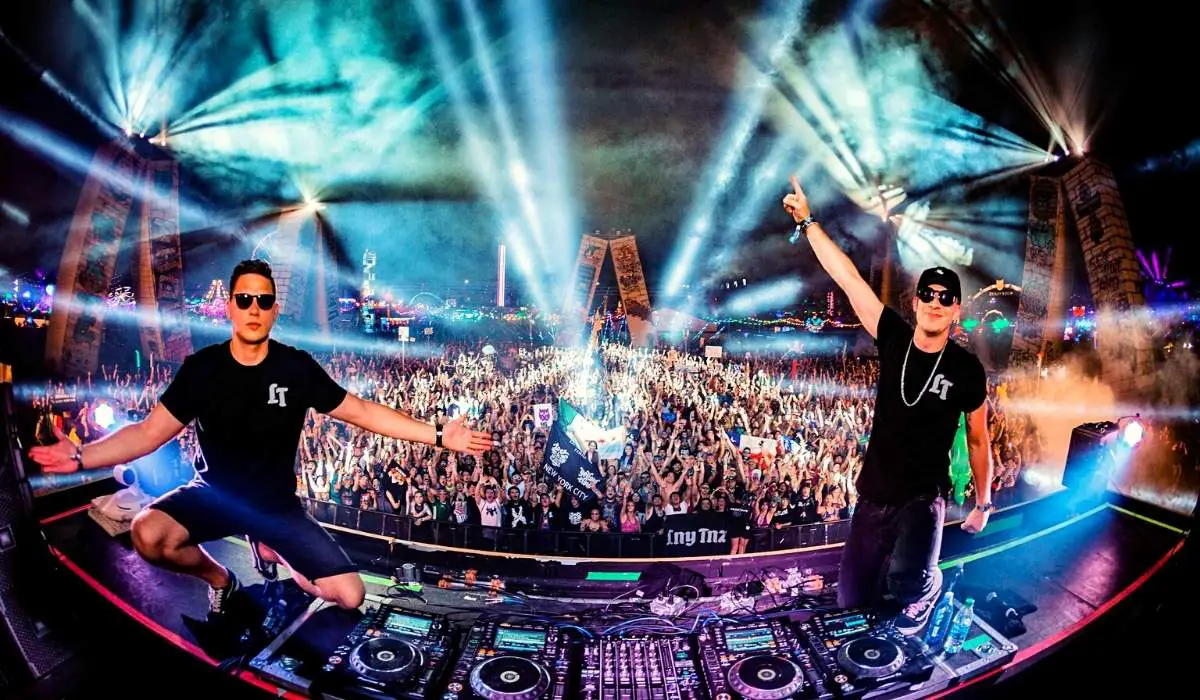 5 Reasons Why EDC Is So Expensive in Las Vegas
Over the years, EDC has become one of the world's most popular electronic music festivals, attracting over 400,000 attendees each year. While the festival is mainly known for its music, it is also notorious for its exorbitant prices.
A three-day pass to the festival costs around $390-$860, and that's not even including the price of lodging, food, and other necessary expenses. 
3-Day Non-Stop Action
Every year, electronic dance music fans descend on Las Vegas for the Electric Daisy Carnival, one of the biggest and most anticipated music festivals of the year. A 3-day pass to this year's (2023) event costs $390, which doesn't even include the cost of travel and accommodations. 
The festival is non-stop action, with over 200 DJs performing on seven different stages over the course of 3 days. This means that the organizers have to accommodate a massive number of fans, which comes at a cost. Additionally, the festival takes place in Las Vegas, which is already an expensive city.
Ever-Increasing Production Costs
From increased venue fees to higher artist fees, the cost of putting on an EDC event has been on the rise in recent years. There are a few factors that have contributed to this trend. 
For one, the demand for EDC tickets has steadily risen as the festival's popularity grows. This has led to higher prices for both festival organizers and attendees. Additionally, the cost of running an in-demand festival with the capacity for thousands of people contributes to the price of the ticket.
Artists Are Expensive To Book and Demand More 
As EDM festivals continue to grow in popularity, so does the demand for top-tier talent. However, booking talent for EDC Las Vegas is not cheap. According to recent reports, the average cost to book a headliner for the festival is around $100,000. And with EDC Las Vegas expecting to draw over 400,000 attendees, the festival will be spending millions on talent alone.
So why are artists so expensive to book? Well, there are a few factors at play:
EDM festivals are big money-makers, so top artists can demand a high price. 
The demand for EDM talent is higher than for other artists. 
The bigger the name, the more likely tickets will sell. As a result, artists can demand more.
Impossible To Make Profit With Cheaper Prices
In recent years, the price of EDC Las Vegas has been a source of contention among fans. While lower prices may be good for the consumer, it is not always suitable for management. This is because, in order to make a profit, EDC needs to generate enough revenue to cover its production costs. It is difficult to make a profit when you are offering lower prices for your product or service.
Competitive Market Growth in Las Vegas
In recent years, the number of electronic dance music festivals in Las Vegas has grown significantly. This is partly due to the city's thriving nightlife scene and the growing popularity of electronic dance music. However, the growth of electronic dance music festivals in Las Vegas has also been fueled by the city's competitive market.
With so many festivals to choose from, EDM fans have many options when picking a festival to attend. This has created a lot of competition among festivals, which has led to a growth in the overall quality of these events (and subsequently higher ticket prices). As a result, Las Vegas has become one of the premier destinations for electronic dance music festivals.
Attending EDC: How Much Money Should I Expect To Spend?
If you're considering attending EDC, you should expect to spend a significant amount on tickets, travel, and accommodation. Generally, you should expect to spend up to $2000. With EDC on the horizon, prices skyrocket for essential services and products in Las Vegas. 
While the cost of attending EDC may seem high, there are ways to save money. If you're willing to camp at the festival, you can save on accommodation costs. And if you plan your travel carefully, you can find ways to save on airfare and other transportation expenses.
At the end of the day, how much you spend on EDC will depend on your individual budget and preferences. But if you're planning to attend, it's important to be prepared for the cost.
Is EDC Worth It? Pros and Cons
Pros
Listen to great music. You'll get to see some of the biggest DJs and electronic music artists in the world. 
Fantastic atmosphere and vibes. The festival also features lavish stage productions and amazing light shows. 
Get to meet people from all around the world. You'll be surrounded by like-minded people who are there to have a good time.
Cons
The crowds can be overwhelming. With so many people in one place, moving around or enjoying the music can be challenging.
The heat can be unbearable. Las Vegas is one of the hottest cities in the world, and EDC takes place during the late spring (May), when temperatures can reach over 100 degrees Fahrenheit (38 degrees Celsius).
The prices can be high. Tickets, food, and drinks can all add up, making EDC one of the more costly music festivals to attend.
If you're concerned about whether EDC is worth it or not, you should read my full guide on the topic for more in-depth details.
RELATED: What To Wear To EDC Las Vegas (Electric Daisy Carnival)
Final Thoughts
EDC Las Vegas is really expensive. Yes, the music, the art, and the experience are all incredible, but when you factor in the cost of tickets, travel, and accommodations, it's simply not worth it for most people. If you have the means to attend and can afford it, then, by all means, go for it.