Why is Las Vegas So Fun? (9 Reasons to Visit Las Vegas)
(This article may contain affiliate links. If you click through and make a purchase, we will receive a small commission at no additional cost to you. )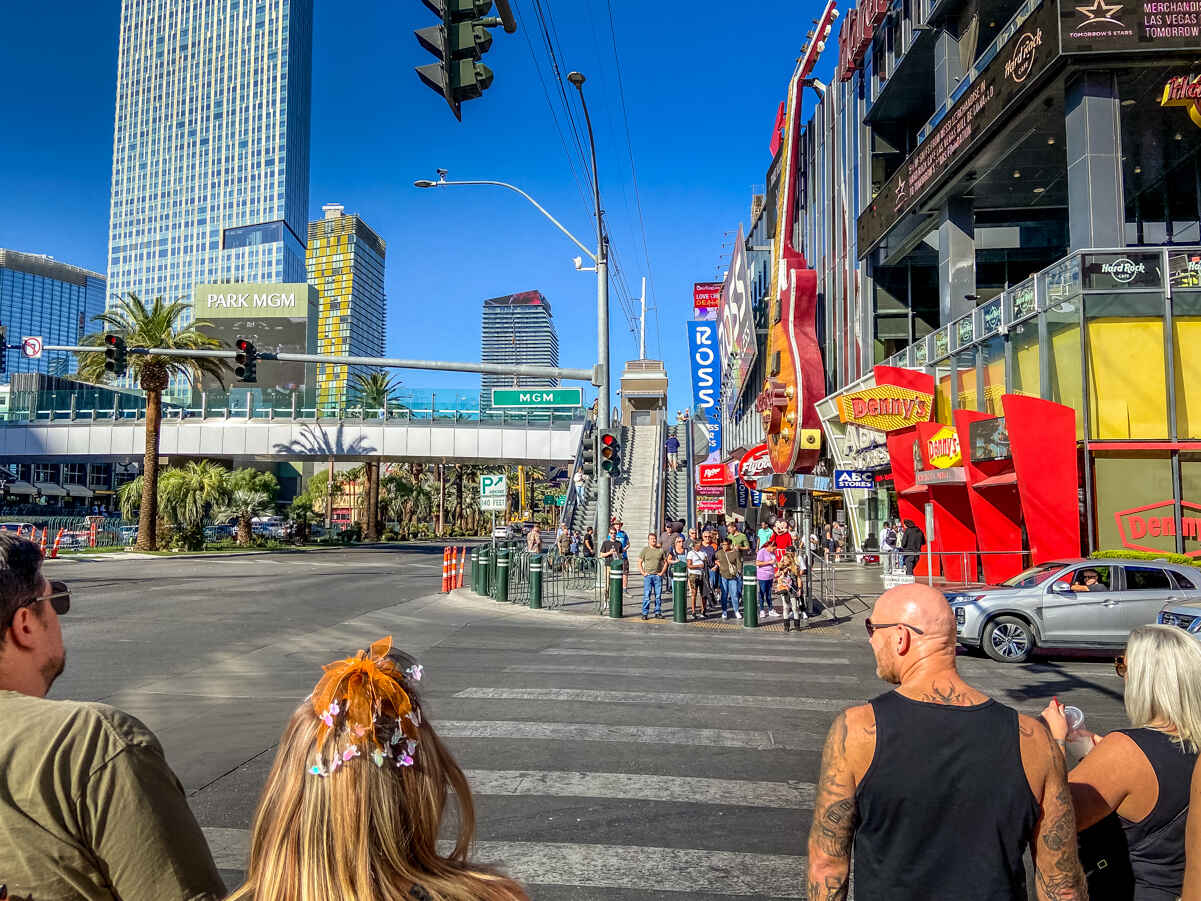 If you're looking for fun, Las Vegas is the place for you. We've all heard the saying "what happens in Vegas stays in Vegas" and seen the extravagant Vegas nightlife depicted in carefree movies, but do you know much about the range of exciting possibilities a trip to Las Vegas can help you realize?
Las Vegas is fun to visit because there are so many exciting things to do. With clubs, bars, and casinos open all hours of the day and night, the party never stops. There are also some fantastic restaurants to satisfy your food cravings, and you can visit Red Rock Canyon to work off the calories.
Keep reading to learn what makes visiting Las Vegas such a good time.
1. Vegas Hotels Are The Best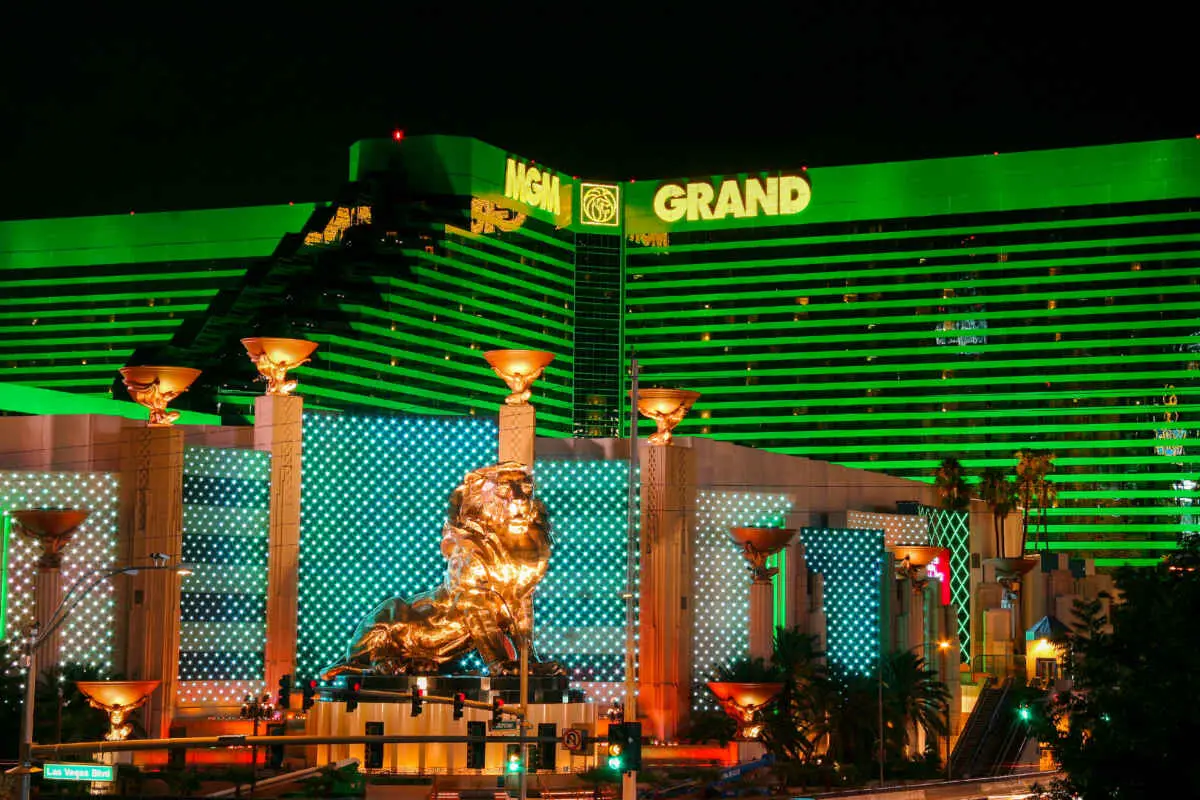 Let's face it, the hotels in Las Vegas are not your average hotels! Vegas resorts are over the top and offer a variety of fun activities and amenities to make your stay as enjoyable as possible. From the world-class resort attractions to the iconic casinos, there's something for everyone.
The glitz and glamour of Las Vegas resorts are second to none, and there are dozens of these properties to visit along the Vegas Strip alone!
Resort properties in Las Vegas are huge and designed to be small cities in and of themselves. Take, for example, the MGM Grand Hotel, it offers food, attractions, shows, shopping, and plenty of amenities. You could spend a week at the hotel and still find new things to do, see, and experience.
From the sparkling lights of the Strip to the sparkling pools, there's nothing quite like a Vegas hotel stay.
Find the best deals on Vegas hotels and save big with TripAdvisor!
2. World-Class Vegas Shows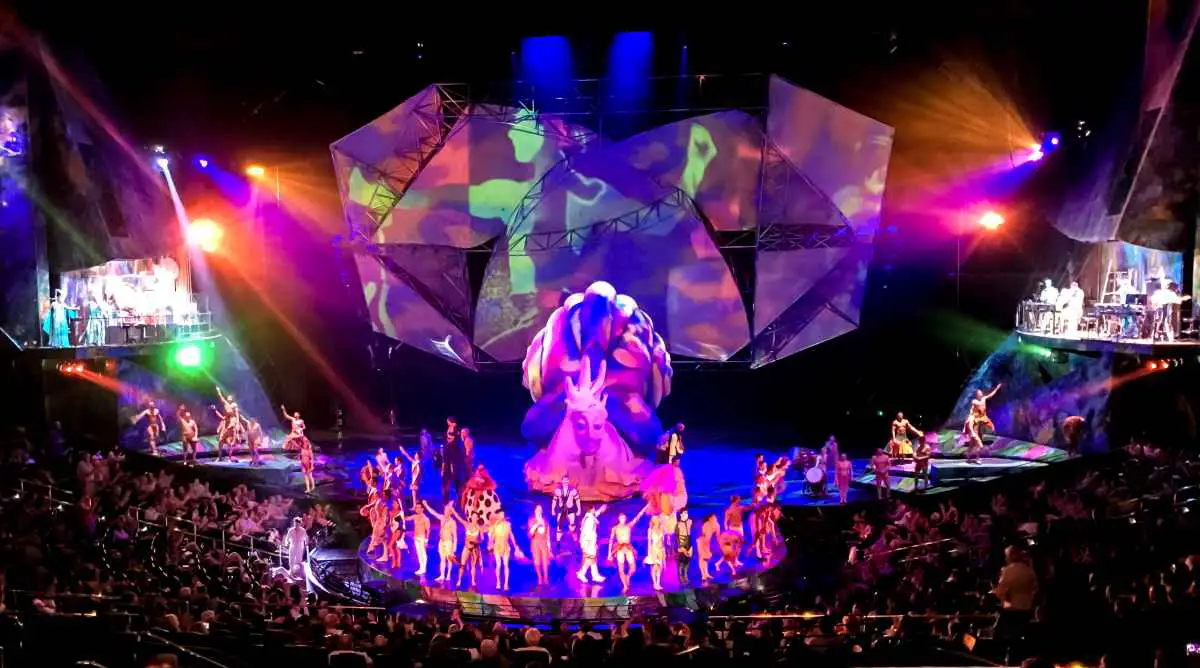 Vegas shows are unlike anything else in the world. From the greatest magicians to the most gifted singers and dancers, the excitement of a Vegas performance is unparalleled. From the bright lights and vivid costumes to the incredible talent, there is something for everyone.
Whether you're looking for a laugh-filled comedy show, a jaw-dropping magic show, or an awe-inspiring acrobatic performance, Vegas shows have it all. The performers put on the most amazing displays of skill and athleticism, while the production value of the shows is second to none.
It's no wonder why shows in Las Vegas have become so popular. With a wide variety of shows, concerts, and music festivals to choose from, there is something to satisfy everyone's entertainment needs. Hitting up one or more shows in Vegas truly offers an experience like no other.
RELATED: See a schedule of all the concerts and festivals coming to Las Vegas
3. Las Vegas Restaurants Are Unmatched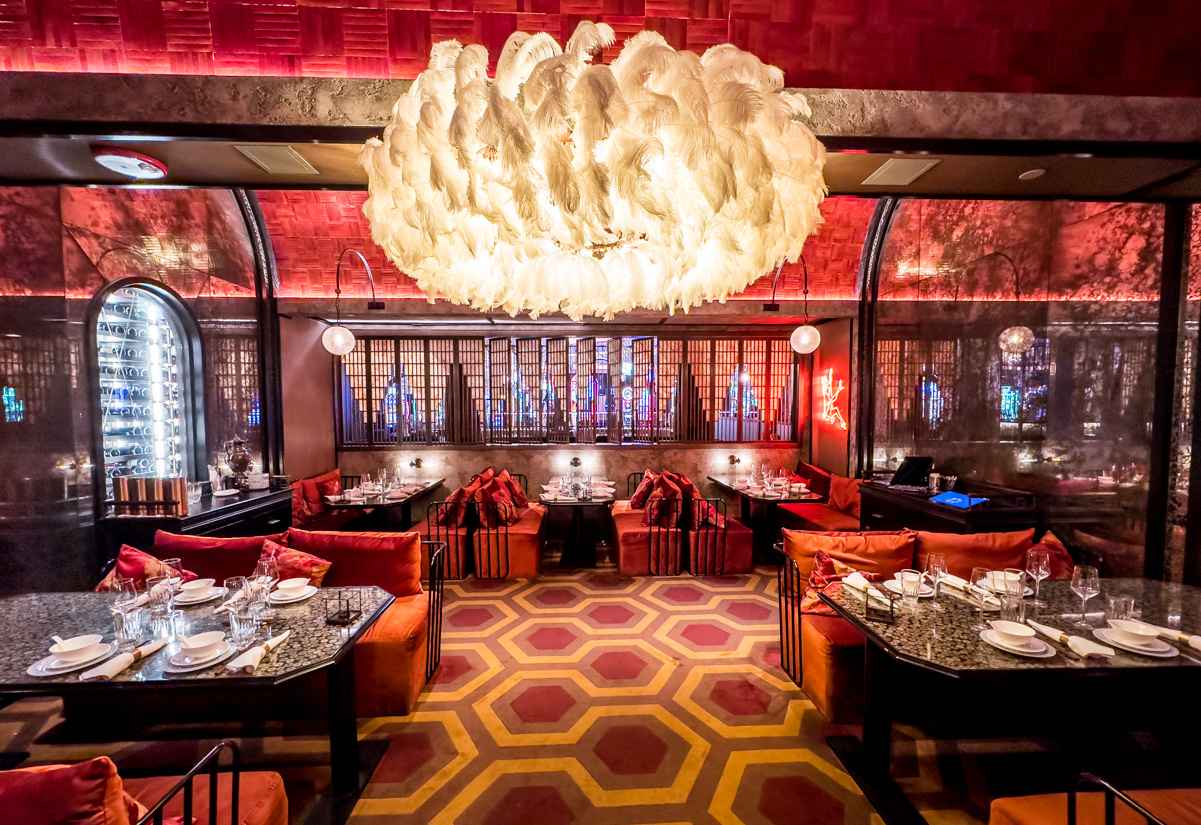 Whether you're a connoisseur or just craving delicious food when on holiday, Las Vegas is the place for you. There are a variety of fantastic restaurants to choose from, so whether you like Mediterranean food, classic American meals, French fine dining, or a steakhouse, there is something for everyone in Las Vegas.
Some excellent restaurants you can visit while in Las Vegas are:
Amalfi – by Bobby Flay
Delilah
Restaurant Guy Savoy
Barry's Downtown Prime
So, treat your tastebuds and indulge in the best meals you'll ever have while on holiday in Las Vegas.
RELATED: 8 Best Restaurants at Aria Las Vegas (Revealed!)
4. A Chance to Win Big at a Vegas Casino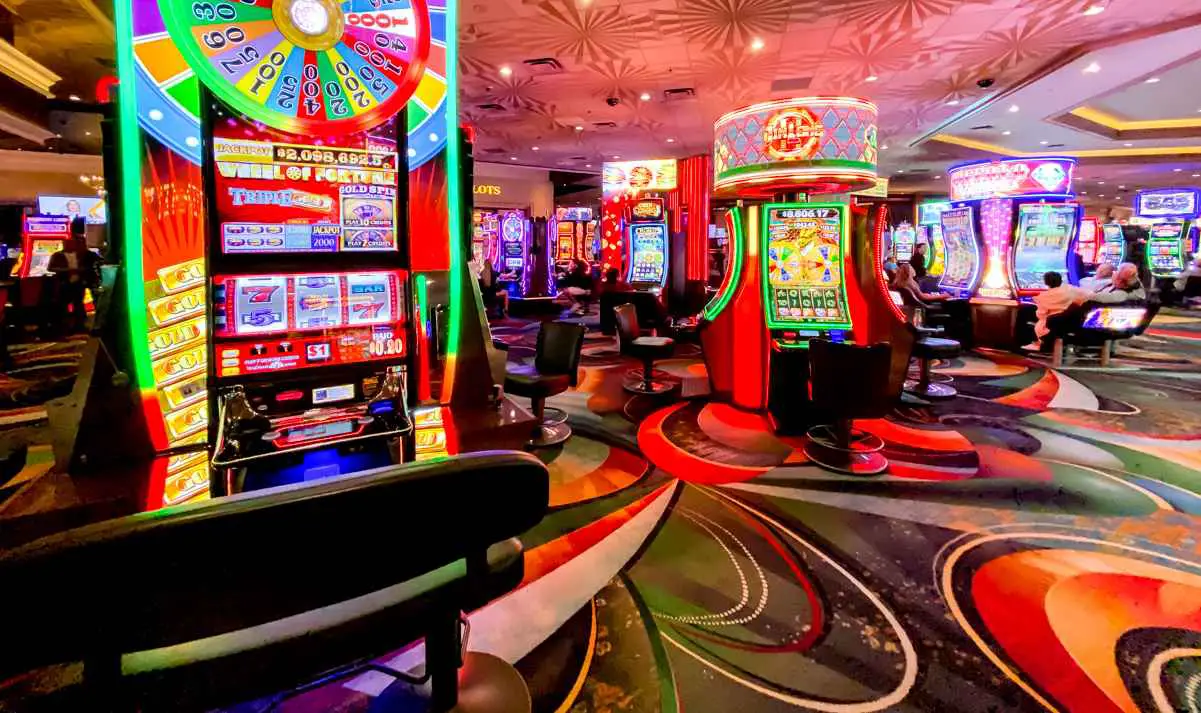 Gambling can be entertaining as long as you stick to your budget. You might not win the jackpot. You might even lose a few bucks. But, when in Vegas, you simply have to hit one of the many casinos in town. It's the whole reason the city exists.
Some of the most popular Las Vegas casinos include:
Caesars Palace Resort – Whether you've been to Vegas or not, you have probably heard about Caesars Palace. With 185 table games and 1324 slot machines, it is understandable why it is so popular. However, Caesars Palace is so expensive. [Reasons Why Caesars Palace is So Expensive] (Coming Soon)
Red Rock Casino Resort and Spa – This resort has it all, a beautiful pool with poolside gaming, restaurants, and, most importantly, a top-rated casino.
Bellagio Hotel and Casino – The Bellagio is the casino for you if you want to try your hand at poker. With a poker room measuring 7000 Square-feet, two high-limit areas, and forty tables, you'll be spoiled for choice.
RECOMMENDED: Here's What to Do If You Win Big in Las Vegas (Explained)
5. The Party Begins While the Sun's Still Up (Vegas Day Clubs)
Las Vegas is known for its incredible party scene, so why not start early? There are many day clubs and pool parties that you can attend. Some of these are more laid back, while at others, you can experience all the pleasure and excitement of a nightclub during the day.
If you want a relaxed day in the sun, you can check out DayDream (M Resort), which isn't as wild as some other day clubs. You can enjoy listening to the beats of some sought-after DJs while lounging on a daybed next to the pool.
If you are looking for a wild day out, you can go to Wet Republic. It is an adult-only club and offers an array of large pools, private dipping pools, fantastic food, cocktails, bungalows, and cabanas. Many world-renowned DJs perform here, and they will definitely get you ready for a wild night out.
6. Nightclubs in This City Go All Night Long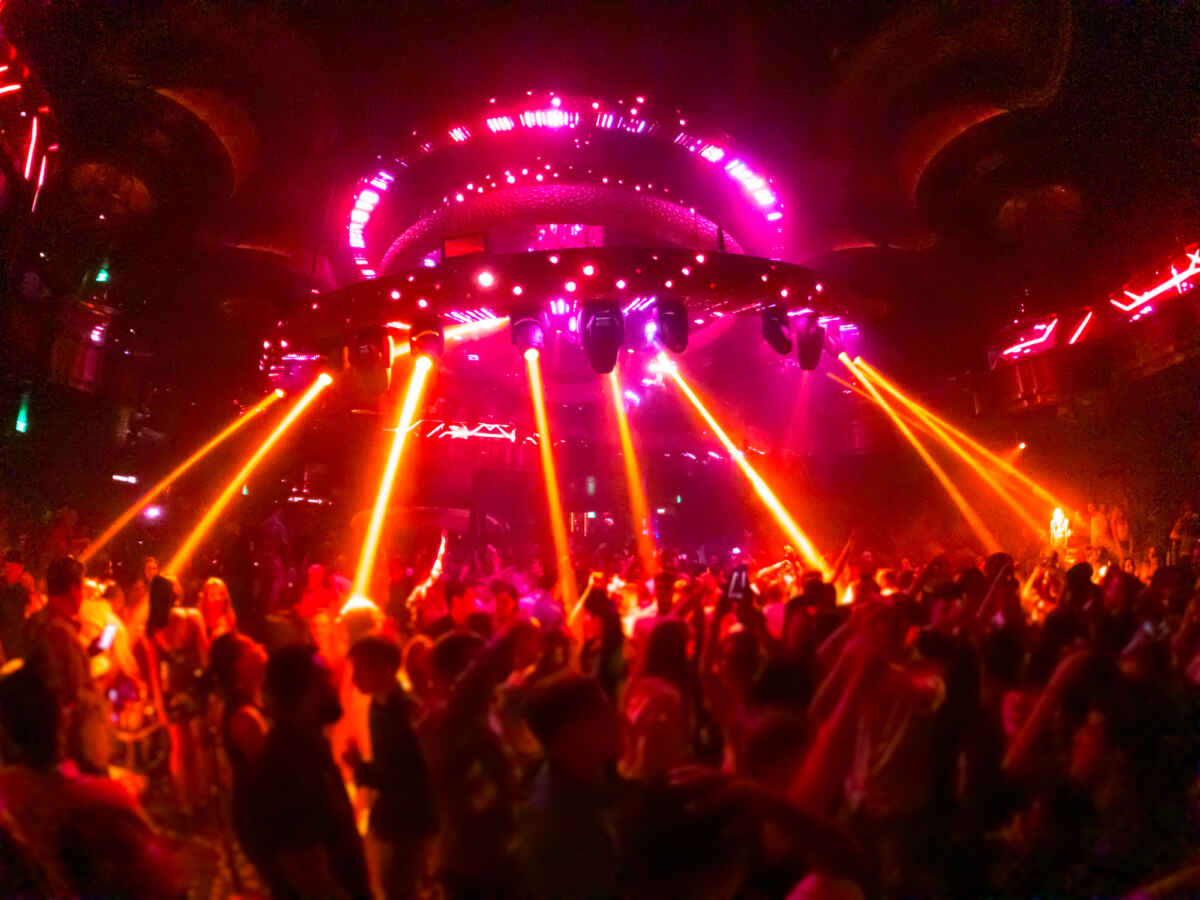 If you still have energy left after a day of partying in the sun, or if day clubs aren't your thing, Las Vegas has all the nightclubs your heart desires. You can party all night long and enjoy everything sin city has to offer.
Some places you might want to check out include:
Kamu Ultra Karaoke – This might be one of the most entertaining places in Las Vegas. It is located at the Grand Canal Shoppes in the Venetian Resort and is unlike any other karaoke bar you have ever seen. You can hire your own private room and have an intimate karaoke party with all of your friends. They have different size rooms, offer bottle service, and are open all night.
Marquee – Get your groove on and party the night away at Marquee, a 40,000-square-foot nightclub. With seven different bars, a wide range of food, bottle service, and three rooms, each with different music, you will indeed have the time of your life.
RELATED: Marquee Nightclub Dress Code (What to Wear – Las Vegas)
7. There Is a Bar Around Every Corner in Sin City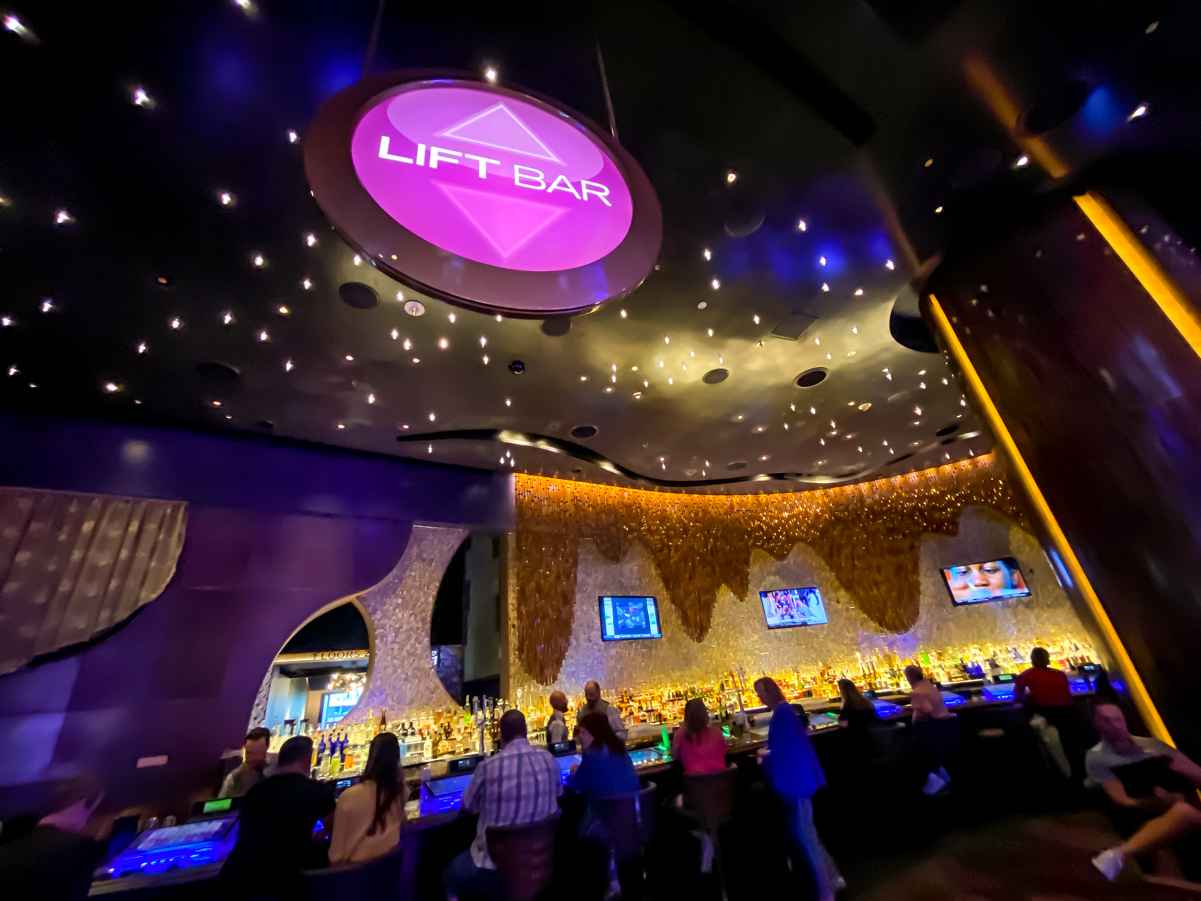 If you're not a party person and want to have a drink in a relaxed atmosphere, there are many bars in Las Vegas where you can quench your thirst. A favorite hangout of ours is Beer Park, located on the Vegas Strip. 
Some other unique bars include Press at Four Seasons, Big Chill at New York, New York, and Tropicana Lounge at Tropicana.
If you're looking for an affordable drink on Las Vegas Blvd., check out the 18 cheapest bars on the Strip.
8. Red Rock Canyon is Just Minutes Away
Most people come to Las Vegas to gamble and party, but there are also some incredible landscapes and outdoor activities to enjoy. Red Rock Canyon National Conservation area is situated in Las Vegas and offers some of the most amazing landscapes you will come across.
You can go for a scenic drive and enjoy all the beautiful views or get physical and hike one of the many trails available. For a more adrenaline-filled adventure, you can also do some rock climbing and enjoy the sublime landscape from an elevated perspective.
Check out these top tours to Red Rock Canyon from Viator
RECOMMENDED: How Far Is The Grand Canyon From Las Vegas
9. Vegas Offers Never-Ending Attraction
There are many other fun touristy attractions in Las Vegas, and it can take days, if not weeks, to take in all there is to see and do.
You can take a ride on the High Roller, which is a 550-foot-high observation wheel. From atop it, you can see the Las Vegas Strip and the surrounding area. You can also enjoy exploring the Las Vegas Strip on foot or by car. It is 4.2 miles (6.8km) long and hosts some of the most popular resorts, casinos, hotels, and shops. 
Another fun attraction in the city (especially if you're traveling with kids), is Adventuredome, an indoor amusement park inside Circus Circus. Here is an exciting YouTube video showing a first-person view of the Canyon Blaster Roller Coaster at Adventuredome:
Other Vegas attractions you can see include:
You will never run out of opportunities with so much to see. For even more information about fun Vegas things to do, you can check out our article, 21 Reasons Why Las Vegas is Soooooo Worth Visiting!
For more to see and do in Las Vegas, check out these articles: