Is Las Vegas Good for Someone With Asthma? (Explained)
(This article may contain affiliate links. If you click through and make a purchase, we will receive a small commission at no additional cost to you. )
If you suffer from asthma and are planning a trip to Las Vegas, it is crucial to check the safety statistics. Smoke, pollution, and sudden weather changes can trigger an asthma attack and make any trip difficult, especially if you are in a city you're not familiar with.
So is Las Vegas a good place for asthma sufferers?
Las Vegas has several restaurants and hotels with asthma-friendly atmospheres. These places ensure the utmost health safety standards for anyone suffering from asthma and COPD. Some research beforehand will help you find the best asthma-friendly spots to enjoy a Vegas vacation!
To help you navigate through these asthma-friendly choices in Las Vegas, I've located various allergy-friendly restaurants and hotels in Las Vegas. You can use this guide to keep track of the most helpful areas of Vegas for any asthma patient. Let us begin!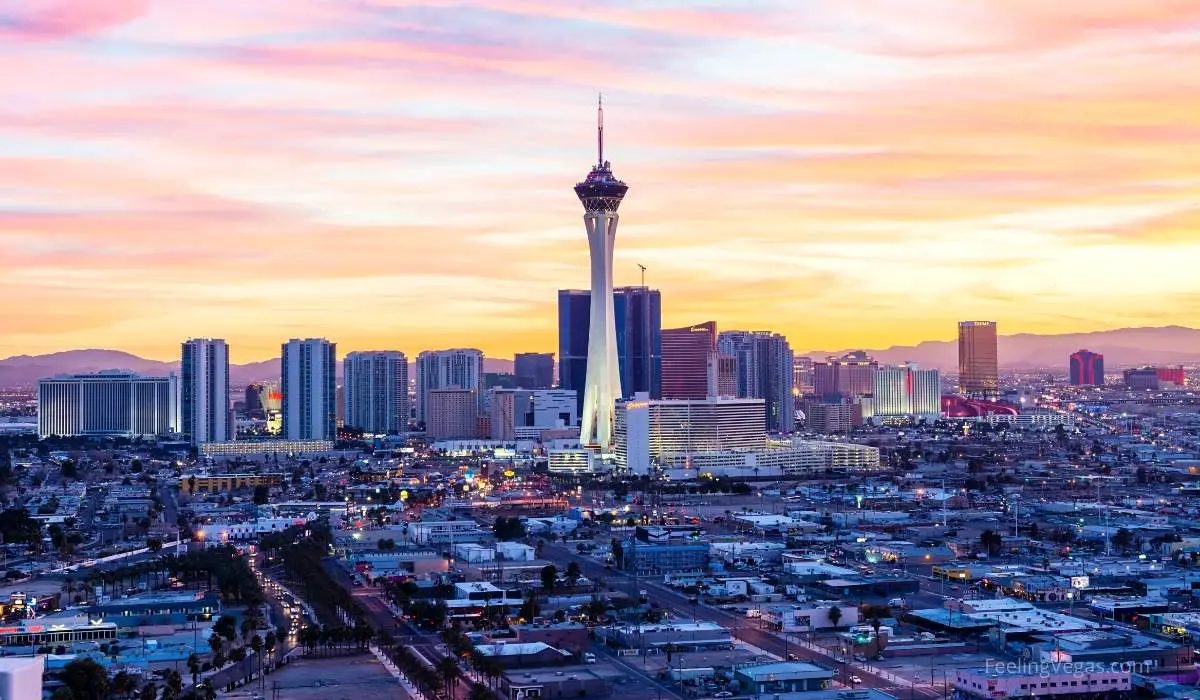 Where Does Las Vegas Stand in Asthma-Friendliness?
When compared to other American cities, Las Vegas has an average rating for asthma-friendliness. However, Vegas has many exclusive restaurants and hotels with an asthma-friendly atmosphere.
According to the statistical reports from the Asthma and Allergy Foundation of America's (AAFA) Asthma Capitals 2022, Las Vegas has an overall national ranking of 37 among the top 100 most challenging places to live with asthma. This leaves it among the "average" cities. Some of the criteria for this are:
ER visits for asthma
The crude death rate due to asthma
Estimated asthma prevalence 
As for the AAFA regional rankings, Vegas ranks 5th among the top 5 west regions. These numbers factor in air pollution, living conditions, and many other factors to determine the order of the ranks. 
The Best Asthma-Friendly Restaurants in Las Vegas
Visiting the most popular restaurants here in Las Vegas should be one of your priorities, whether you suffer from asthma or not. From delicious brunch menus to romantic dinners, Vegas has it all! And while the gastronomic culture here is wild, many of this city's eateries ensure that food allergy-induced asthma patients do not have flare-ups. 
Here are a few of Las Vegas' allergy and asthma-friendly restaurants for eager tourists:
Carmine's Italian Restaurant – Las Vegas
Carmine's Italian Restaurant is heaven on earth for allergy-induced asthma patients. Food allergies can lead to asthma symptoms, making it challenging for patients to eat outdoors. Fortunately, Carmine ensures gluten-free and allergy-free menus to help all patrons enjoy their services. 
The restaurant understands that various ingredients, preservatives, and food colorants can trigger horrible allergic and asthma attacks with mortal risks. For that reason, there are four separate menus at Carmine's for anyone with severe food allergy and asthma:
Dairy and Egg Allergy Menu
Garlic Allergy Menu
Vegan and Vegetarian Menu
Wheat and Gluten Allergy Menu
The restaurant is exceptionally careful about cross-contact and ensures that your food remains safe from prep time to the table. Here, you can let the servers know your preferences and enjoy your meals without worry.
Besides being safe for people with asthma, their food tastes delicious, bringing you Las Vegas on a plate.
Border Grill at Mandalay Bay, Las Vegas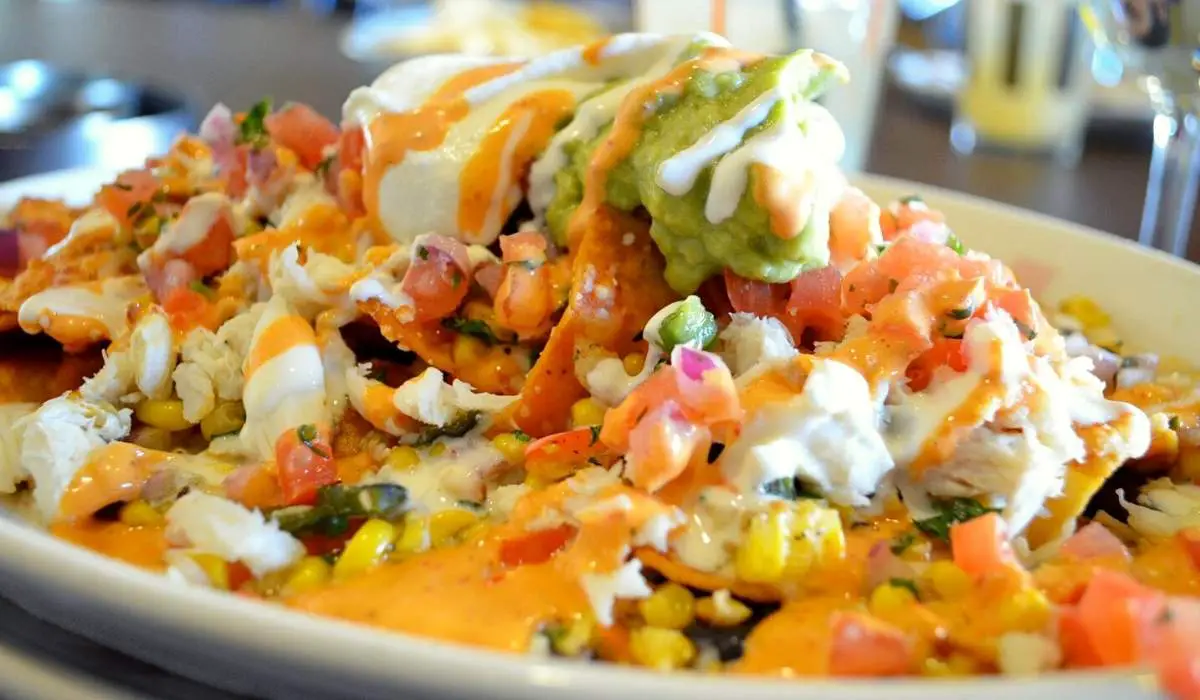 If you want to visit Border Grill and not suffer from asthma and food allergies, give them a notice 24 hours beforehand. Doing so helps to prepare your food with more caution, such as:
Keeping allergy-friendly ingredients ready
Separating pots, pans, and utensils to cook your food
Ensuring that all your plates and cutleries are well-sanitized
According to many of their patrons, the staff at this Mexican restaurant are helpful and very supportive of customers with asthma attacks and allergies. They ensure the highest class of care and accommodation for their visitors. The restaurant encourages healthy and clean eating practices to keep ailments at bay. 
GlutenZero Bakery
If you are in Vegas and have a craving for dessert, then head over to GlutenZero Bakery. Their cupcakes, brownies, and cookies are made with love and caution, keeping in mind that allergy-induced asthma is a common and possibly fatal issue.
As a gluten-friendly bakery, they will ensure that your top picks on the shelves are safe and equally delicious as any gluten desserts. If you have food allergy-induced asthma and want to enjoy your desserts safely, GlutenZero Bakery is the place for you. 
The Best Asthma-Friendly Hotels in Las Vegas
A vacation to Las Vegas is all about fun and games. But if you have asthma, you must take some precautions, especially when choosing hotels. The hotels you choose must have:
Smoke-free rooms
Strictly enforced designated smoking areas
Staff that accommodates asthma patients
To help you pick from the best, here are some of the most asthma and allergy-friendly stays in Las Vegas!
The Cosmopolitan, Las Vegas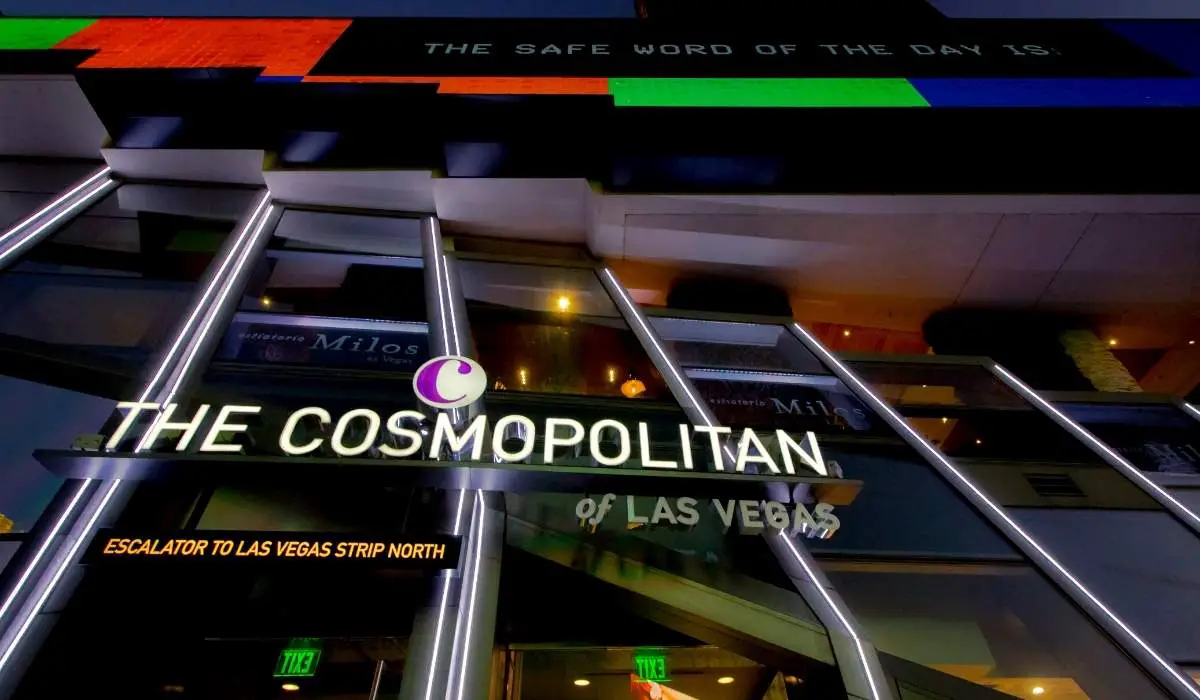 If you want to enjoy a high life and lap in luxury, book your stay in The Cosmopolitan, Las Vegas (TripAdvisor)! Here, you can get the best of everything:
Luxurious guest-rooms
High-tech casinos
The best restaurants and food experiences
Revitalizing spa treatments
And the best part about The Cosmopolitan is their allergy protocol. If you have severe allergies that trigger your asthma symptoms, ask the staff to book you feather-free rooms. These rooms come with hypoallergenic bedding, which resists dust mites and mold. 
And because they train their staff to be well-informed, you will have the best and safest time staying here at The Cosmopolitan in Las Vegas.
Delano, Las Vegas, Mandalay Bay
For a fun, beachside living experience, book your safe Las Vegas stay at Delano, Las Vegas. Here, you can book non-smoking rooms and ask for proper amenities to keep you sound and healthy throughout your stay. And thanks to their designated smoking areas, there are zero risks of walking into one by accident. 
The hotel comes with various suites in multiple styles, including:
Penthouse Premier Suite
Cityview Suite
Penthouse Panoramic Suite
Scenic Suite

And more!
Here, you will have a beautiful scenic experience and allergy and asthma-friendly rooms to help you enjoy your stay in Las Vegas. You can also opt for the Stay Well Premier suites, which offer a holistic living experience for all. 
Although Vegas has many asthma-friendly places, you need to be careful about dust storms if you suffer from asthma. Dust storms occur in Vegas somewhat regularly. Click on the link to learn more about them.
Conclusion
All in all, by keeping yourself updated about the allergy and asthma-friendly areas in Las Vegas, you can definitely enjoy your time there. It is crucial to book eateries and hotels that don't trigger your symptoms. Check out these few places beforehand and book your trip today!