Is North Las Vegas Safe To Visit? (Things to See and Do)
(This article may contain affiliate links. If you click through and make a purchase, we will receive a small commission at no additional cost to you. )
Are you considering a trip to North Las Vegas? Some say this city is unsafe, while others claim the area is exciting and entertaining. Is the city of North Las Vegas the right destination for you?
North Las Vegas is a safe place to visit overall. The city's crime rate statistics can make it sound like a dangerous place, but you can find plenty of safe and exciting activities, gaming venues, and other attractions here. 
In this post, I'll talk about what you'll discover in North Las Vegas, how it is different from Las Vegas, and whether it's a good idea to visit or retire in North Las Vegas.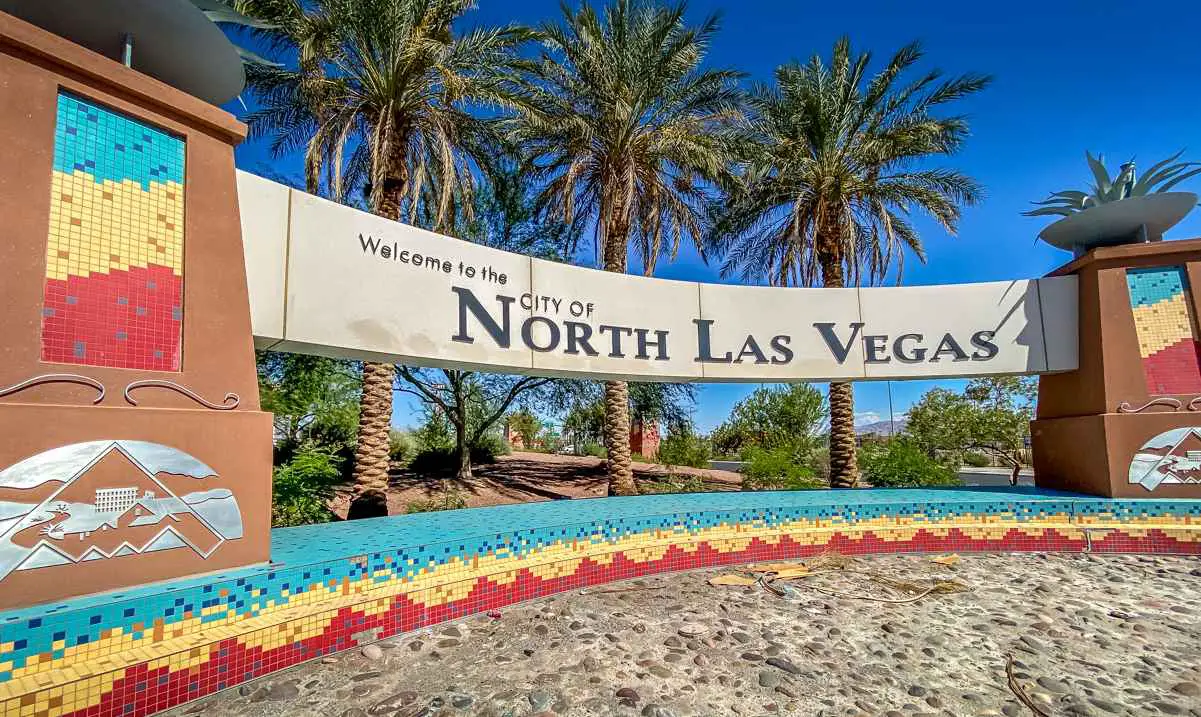 What You'll Discover in North Las Vegas
North Las Vegas is a city with a lot to offer. From its world-class casinos and nightlife options to the vibrant arts and entertainment scene, this city has something for everyone. With its growing economy and influx of new residents, this dynamic town has plenty of things for you to explore. 
In addition to the attractions, it's also home to many public and private schools. Whether you're looking for an internationally accredited university or a top-tier private school, you can find it in North Las Vegas.
Additionally, North Las Vegas is known for its warm climate and beautiful scenery. Whether you're planning on spending your summer days by the pool or exploring the local parks and trails, there's plenty to do in North Las Vegas.
Is North Las Vegas Different From Las Vegas?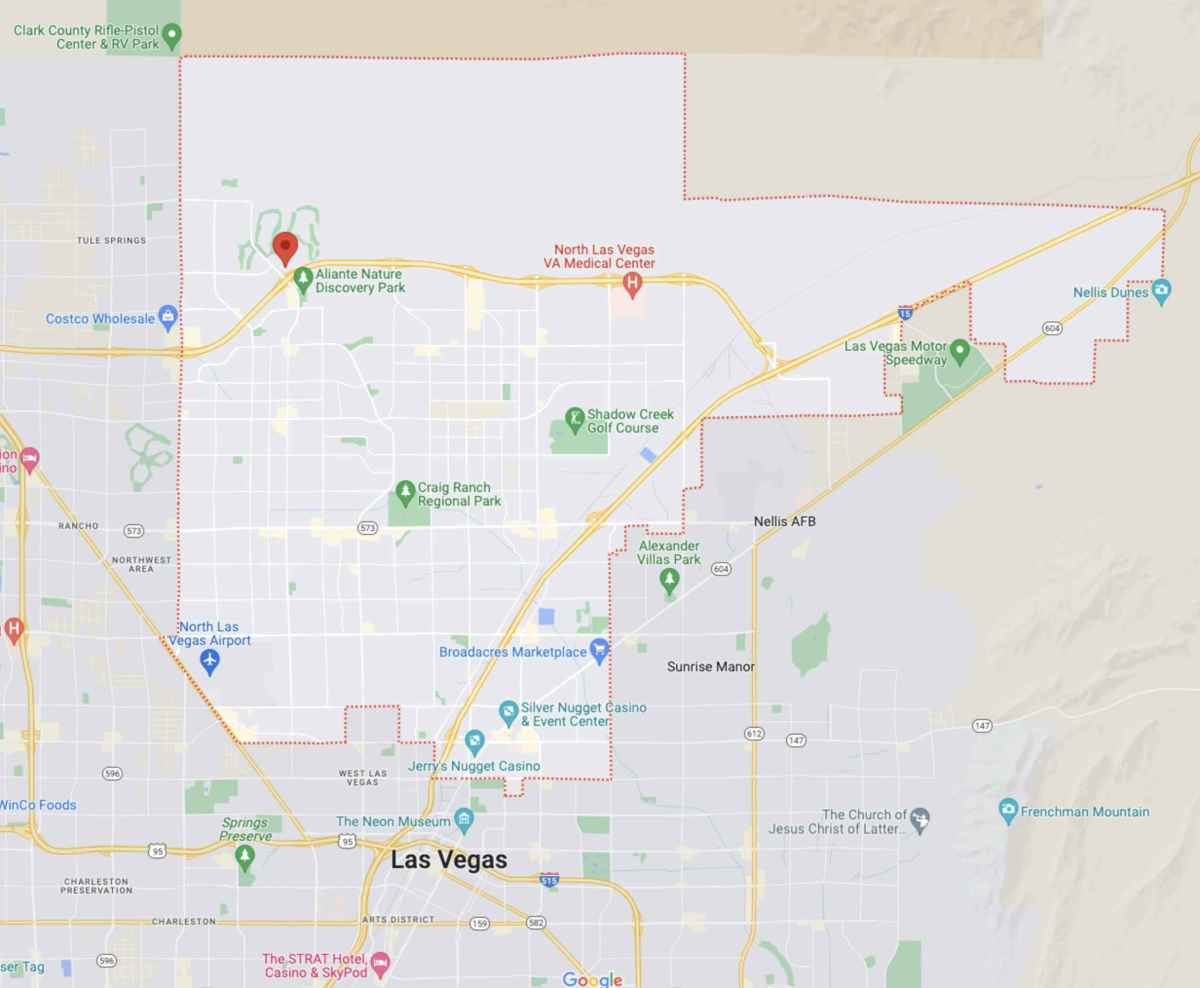 The Las Vegas Valley is comprised of several distinct cities and townships, and although the entire metropolitan area is generally referred to as "Las Vegas," each of the incorporated cities is run independently from each other. This includes North Las Vegas.
North Las Vegas is a city of its own, located approximately 8 miles north of the Las Vegas Strip. The city's population is about 274,133 as of 2021, according to the United States Census Bureau, and many people visit North Las Vegas for its casinos and nightlife.
Compared to the City of Las Vegas, North Las Vegas is smaller and has a more suburban feel. The main street through town (N Main St / Las Vegas Blvd N) is comprised of local businesses and is sprinkled with hotels and casinos.
Is It Safe in North Las Vegas?
North Las Vegas has been known for its share of crime over the years, but it's safe to say that this city is relatively calmer than some of the areas of Las Vegas proper. If you're considering taking a trip to North Las Vegas, you'll be at peace knowing that the city is generally safer than cities of the same size across the country.
In North Las Vegas, residents only have a 1 in 47 chance of becoming a victim of crime, according to the FBI's uniform crime reports in 2020. Visiting North Las Vegas is a safe option for you and your loved ones.
Laws in Las Vegas may seem a little strange since many things are legal in Vegas that may be illegal in other areas. However, Vegas is still safe to travel to if you learn about these laws before visiting.
Why North Las Vegas Has an Unsafe Reputation
North Las Vegas covers a wide area of the valley, so it should come as no surprise that there are one or two questionable areas within its boundaries. Heading north from The Strat on Las Vegas Blvd is the most common way that visitors enter the city.
As you leave downtown Las Vegas and first enter North Las Vegas, you will be traveling through an area that houses several homeless shelters, and because of this, there is a large population of homeless individuals on the streets.
This area of North Las Vegas deservedly has an unsafe reputation and accounts for a disproportionate amount of the crime attributed to the city overall. As you continue to head north on Las Vegas Blvd and get further away from downtown, you will find that North Las Vegas has some really nice areas.
So don't let this one area turn you off to all the North Las Vegas has to offer.
Places To Visit and Things To Do in North Las Vegas
North Las Vegas is a city that offers something for everyone. Whether you're looking to explore the casinos or enjoy some local attractions, there are plenty of places to go.
Some popular destinations and activities include:
Jerry's Nugget Casino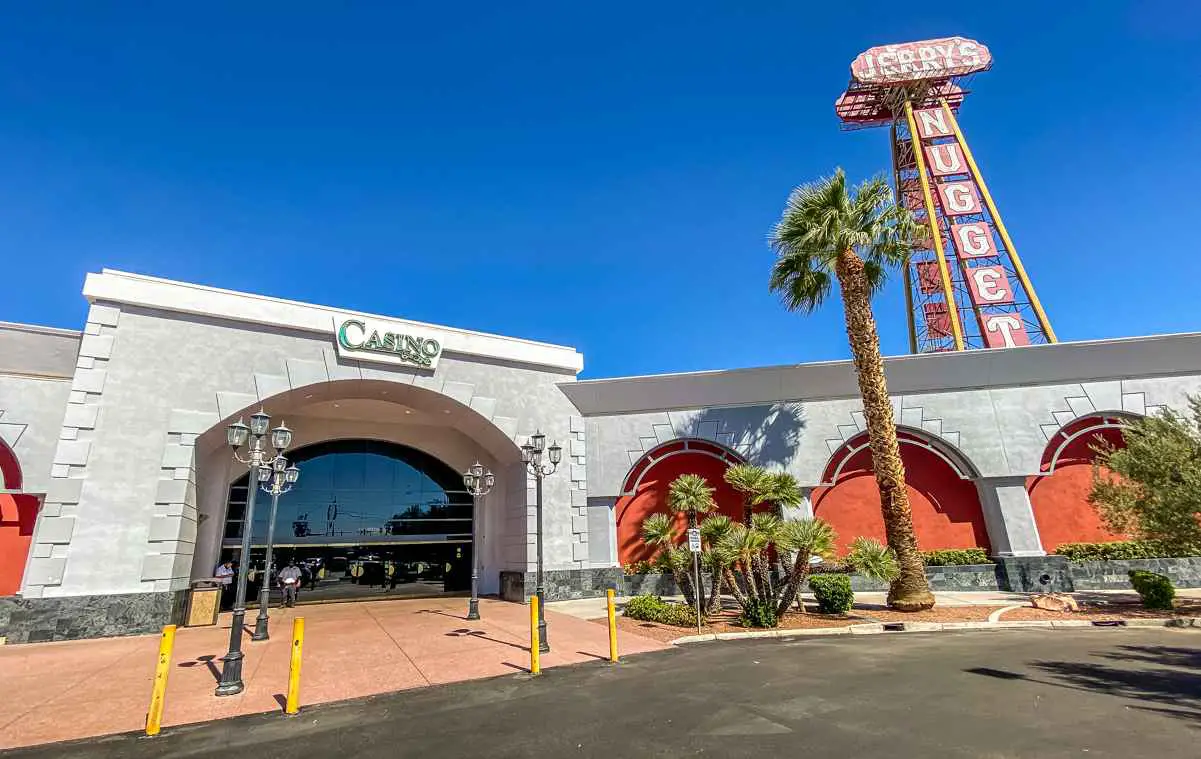 If you're in Las Vegas for any amount of time, you've likely heard or seen advertisements for Jerry's Nugget Casino. It's a good-sized casino with local appeal and plenty of slots and table games. Jerry's Nugget also features bingo and keno plus has a sports book. In addition, you can get an affordable prime rib dinner at Jerry's Famous Coffee Shop.
Shadow Creek Golf Course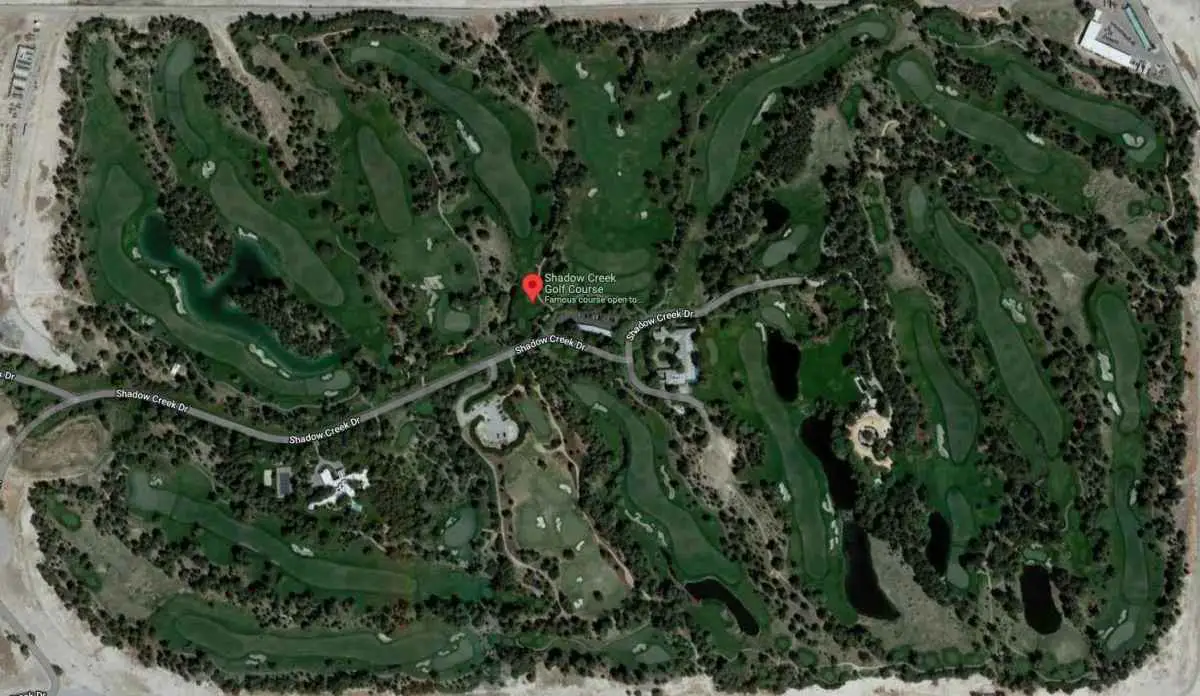 Shadow Creek Golf Course is a beautiful 18-hole golf course that offers something for everyone. With its wide variety of holes, the course can accommodate players of all skill levels. From beginner to experienced golfer, Shadow Creek will fit your game.
RELATED: 7 Best Las Vegas Golf Courses (Maps, Rates & Photos)
Craig Ranch Regional Park
Craig Ranch Regional Park is a beautiful place to spend a day in the sun. The 170-acre (69-hectare) regional park has plenty of activities for visitors, such as hiking, biking, picnicking, and bird watching. It's also great for people who love nature but want to avoid crowds. Craig Ranch Regional Park is open from sunrise to sunset year-round, so there's always something fun happening!
Poker Palace Casino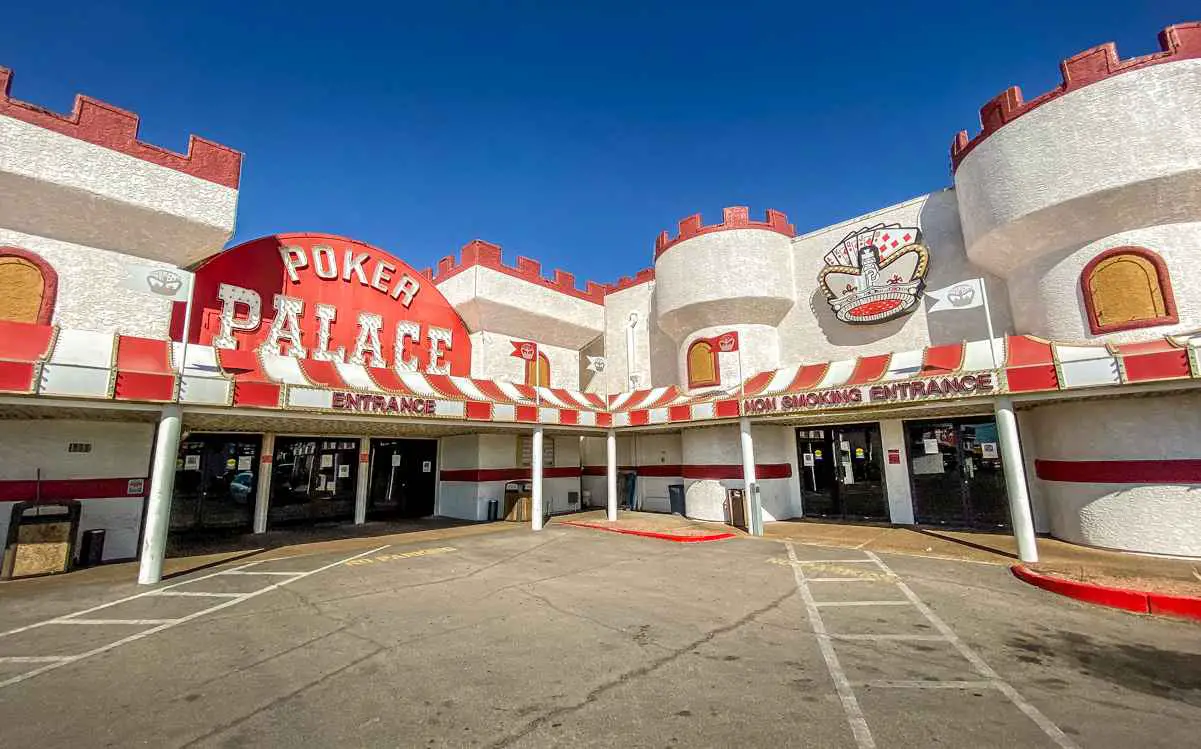 Poker Palace Casino is a great place to visit if you're looking for a place to play poker. The casino has over 25,900 sq ft (2,410 sq m) of gaming space and features blackjack tables, pool tables, slot machines, and one bar. Poker Palace Casino is the perfect destination if you're looking for a good time with your friends or family members.
Broadacres Marketplace
Broadacres Marketplace (open Friday, Saturday, and Sunday) is a one-of-a-kind shopping destination that offers an expansive variety of products. Featuring hundreds of vendors, It's the largest open-air market in Nevada. Kids and families will love this destination.
In addition to its wide selection of merchandise, the marketplace offers unique shopping experiences, including live music, food festivals, and more. Whether you're looking for something novel or want to explore a new store, Broadacres Marketplace is a must-visit.
Nellis Air Force Base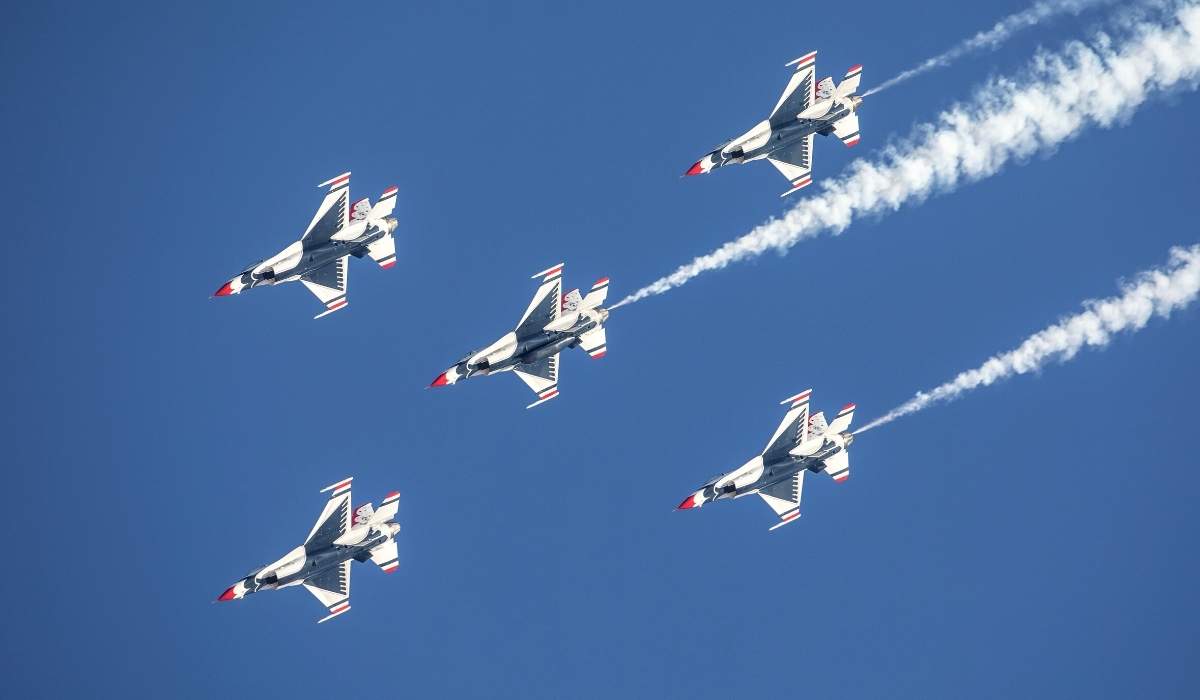 North Las Vegas is also home to Nellis Air Force Base. While the base isn't open to the public, you only have to stop what you are doing and look up into the sky in parts of the city to see the bases jet fighter planes in action.
The U.S. military base is one of the largest employers in the city, with nearly 10,000 civilian and military personnel.
Silver Nugget Casino & Event Center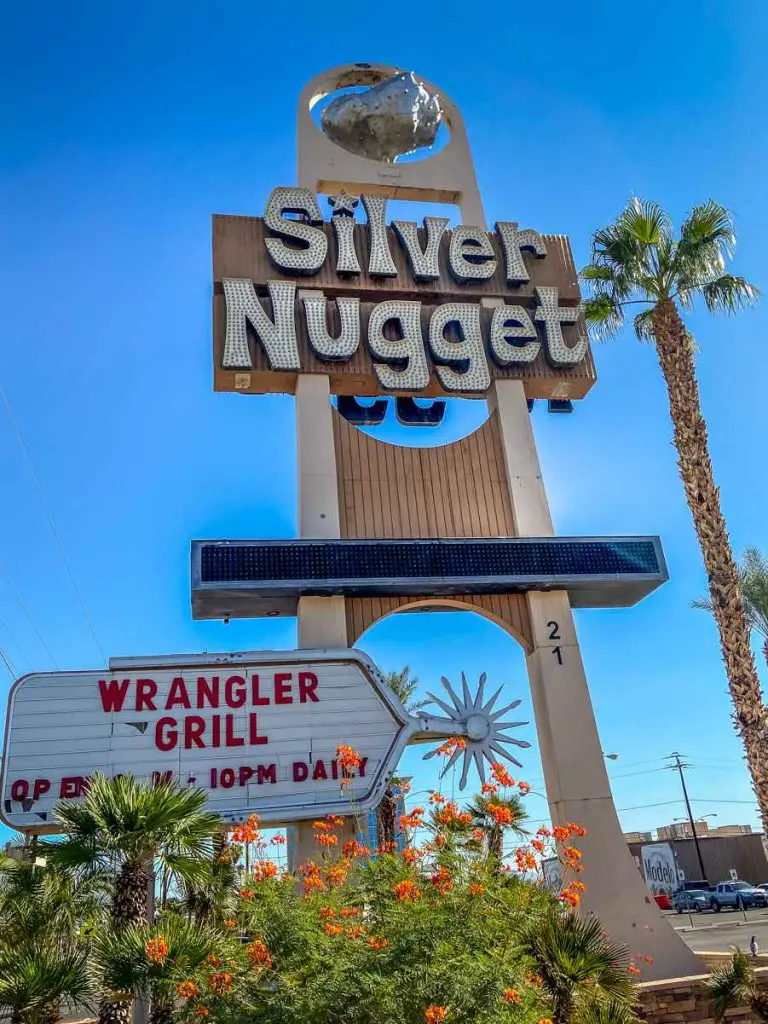 Are you looking for a place in North Las Vegas with various exciting events? At Silver Nugget Casino, you can dance, attend concerts, and get the chance to hit the jackpot.
While this is clearly an older casino, you'll love the many food and drink options and the relaxed and laid-back ambiance.
Is North Las Vegas a Good Place To Retire or Move In?
For many people, the decision of where to retire or move to is a challenging one. Factors that you must consider are climate, cost of living, health care availability and quality, and recreational opportunities.
North Las Vegas has an average temperature of 68.5°F (20.3°C) throughout the year. You can enjoy plenty of outdoor activities if you don't mind the dry heat in the summer. Additionally, the city has ample recreational areas and other leisure options available year-round.
In terms of health care availability and quality, North Las Vegas ranks highly on both fronts. The city has hospitals with world-class facilities that offer top-notch medical care. There are always plenty of doctors available who can provide excellent healthcare services.
Finally, North Las Vegas offers a wide range of recreational opportunities that appeal to everyone and close proximity to everything the Vegas Valley has to offer.
So whether you're looking for an active lifestyle or want to explore different parts of the American southwest, North Las Vegas may be an excellent place for you to live or retire.
Conclusion
The City of North Las Vegas is considered safe overall and is known for its many local casinos, but there's so much more to this city than just gambling. It's different from the Strip, with more of a suburban feel and smaller casinos.
While it may not be as exciting as the Las Vegas Strip, North Las Vegas is worth visiting if you're on an extended vacation in Sin City.