Do People Still Dress Up in Las Vegas? (Vegas Dress Code)
(This article may contain affiliate links. If you click through and make a purchase, we will receive a small commission at no additional cost to you. )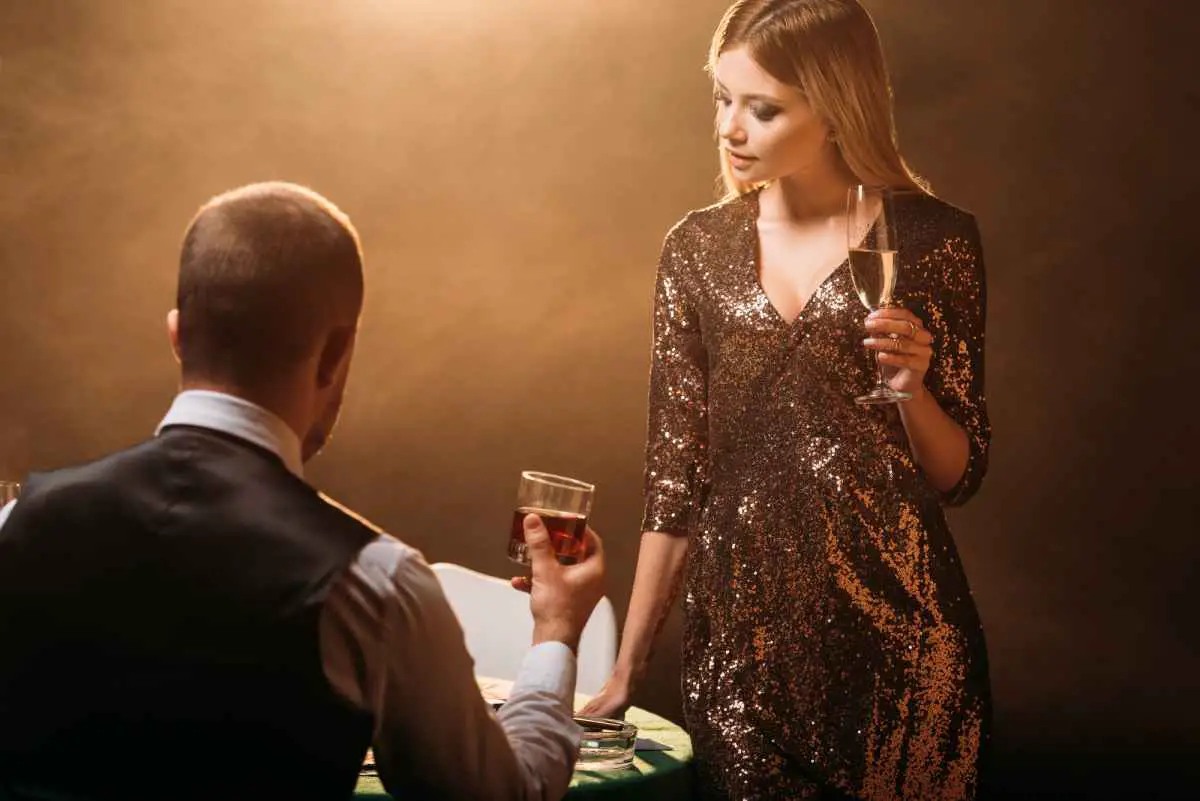 When planning a trip to Las Vegas, you must know what clothes to bring. Historically, Las Vegas has been a city where men and women put on their best suits and dresses before heading out on the town in the evening. But do people still dress up in Vegas, and if not, what do they wear?
People still dress up in Las Vegas, so you should bring some of your nicest attire. However, it's not necessary to dress up everywhere you go. For example, many casinos nowadays have more relaxed rules on dress codes. But if going to a fancy restaurant, you'll want to go for a more formal look.
In this article, I will discuss the dress code in Las Vegas in more detail. Keep reading if you'll be visiting Sin City soon and aren't sure what to pack!
What Is the Dress Code in Las Vegas?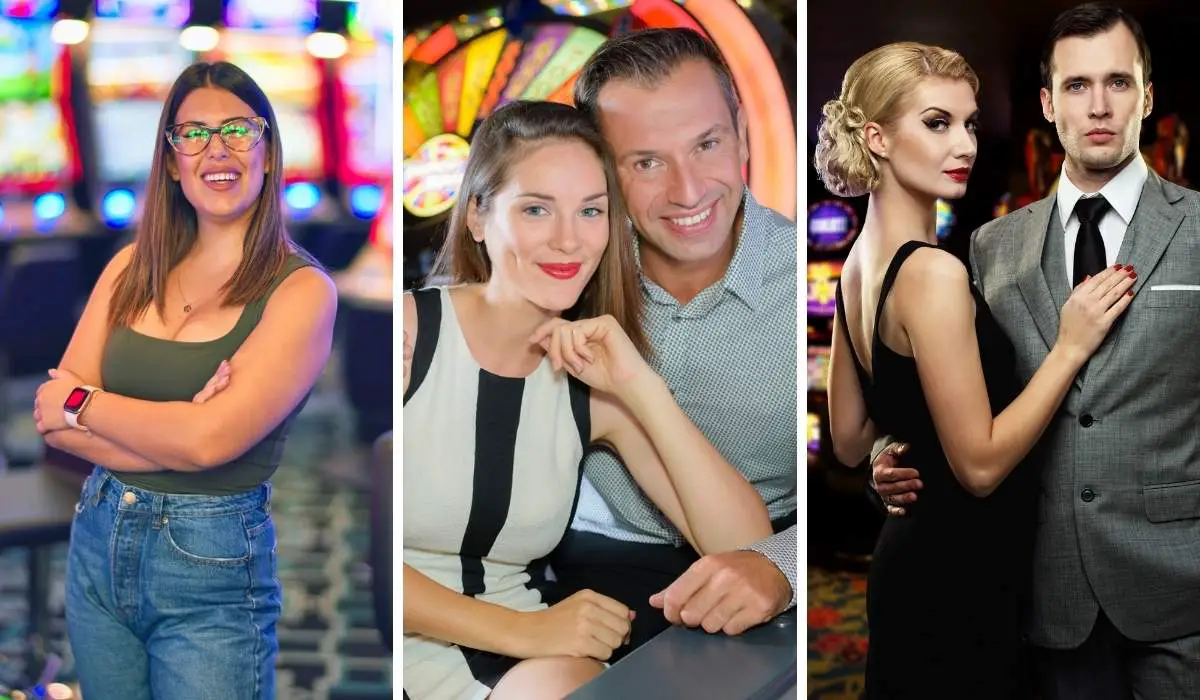 The dress code in Las Vegas depends on the time of day and location. You can wear anything while strolling down the strip during the day. But if going to a fancy restaurant, club, show, or casino in the evening, you'll want to dress more formally in most cases. 
Individual establishments may have specific dress codes, so you can always check first if you're worried or unsure. Use common sense to determine what to wear for different events, but the sections below should help you make sense of it all.
Wear Anything You Want When Strolling Around the City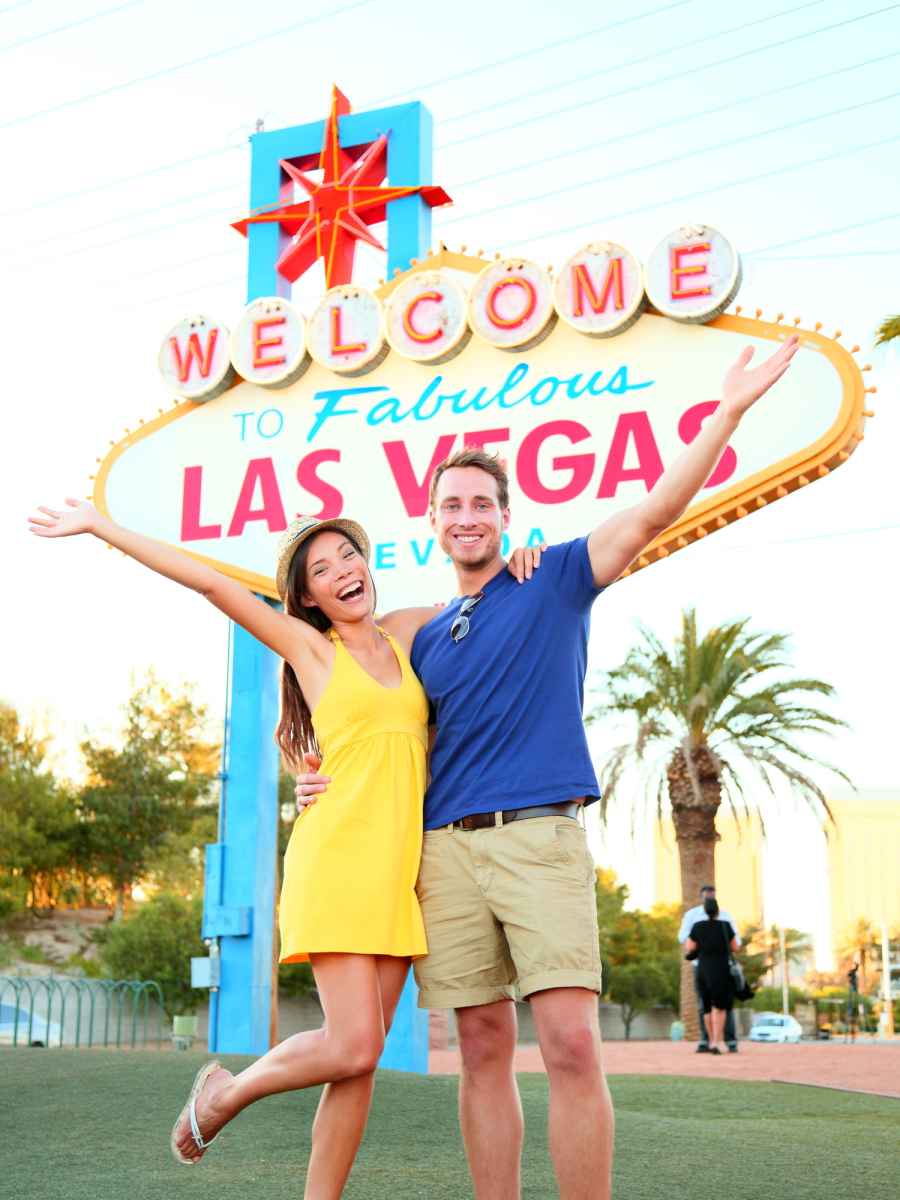 If you are walking around the city but not going to any events during the day, you can get away with wearing pretty much anything you want.
In Vegas during the day, you'll see people wearing all kinds of things, including:
It's best to wear whatever makes you feel most comfortable if you're exploring the city, so don't worry too much about a dress code in this instance. 
In general, casual and comfortable is the name of the game in Las Vegas during the day.
Casual or Smart Casual in Casinos
There are plenty of casinos around Vegas, varying from tiny, casual spots to large, luxurious establishments. As a result, the dress codes can vary. 
If you're going to a small, casual casino, the dress code is likely to be more laid back. For example, you could get away with wearing a t-shirt and shorts. Even the fancier casinos (like the MGM Grand) are unlikely to have an issue with casual or smart casual attire.
When visiting a casino at night or in the evening, it's better to ditch casual clothes (like shorts and flip-flops) in exchange for a collared shirt and dress shoes. You'll also need to wear more formal attire if you want to eat in a fancy restaurant within the casino, as many casinos are in four and five-star hotels with other amenities. 
So while you can generally wear casual clothes in casinos, avoid doing so if you also plan on visiting other places within the hotel, like clubs or restaurants.
I've written a complete guide on wearing flip-flops in Vegas casinos. Click on the link to learn whether you can wear them or not. You'll also find out what to wear, what to do, and what not to do in a casino.
Formal Clothes in High-End Establishments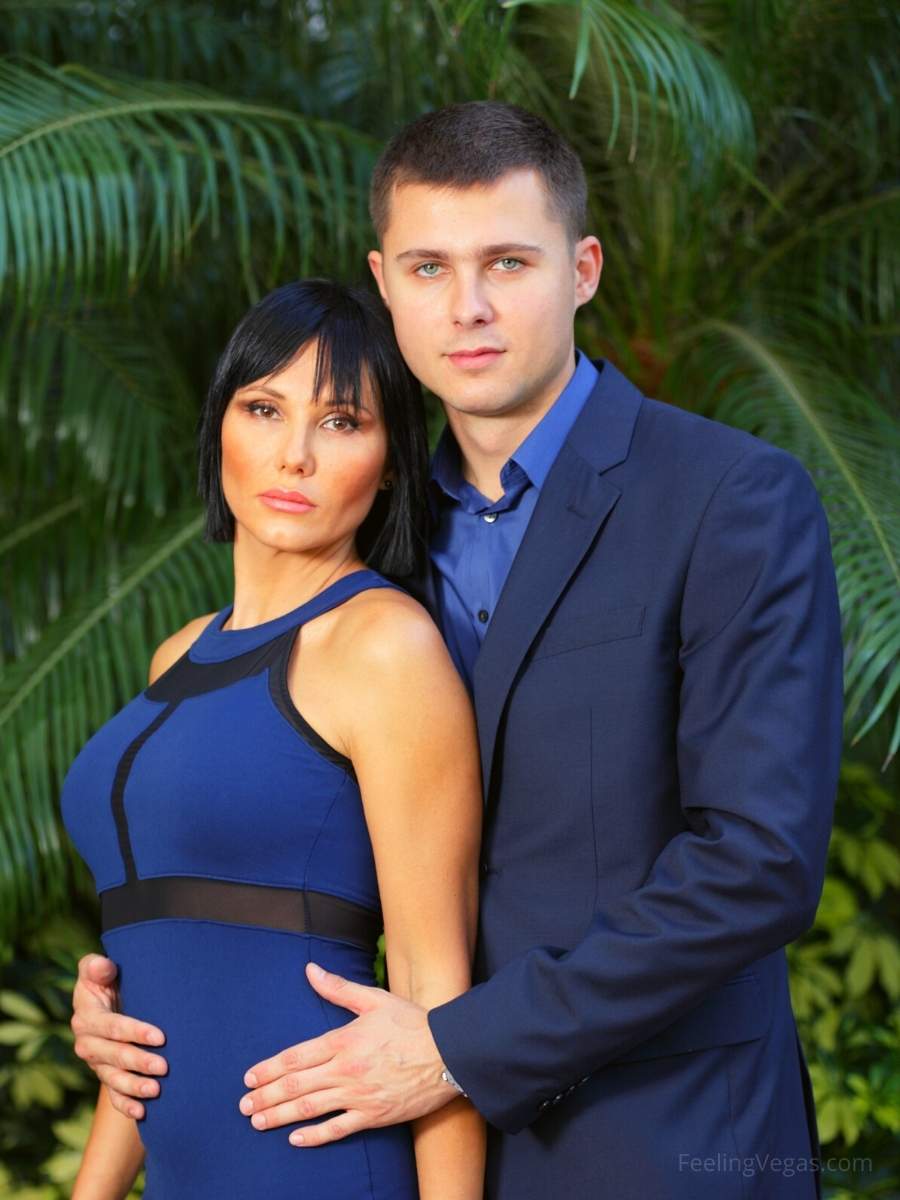 If you are visiting a high-end establishment–like the Le Cirque restaurant in the Bellagio hotel–you must wear business-elegant clothing to adhere to their dress code. Business elegant includes:
Formal dresses
Dress shoes
Collared shirts
Suits
You won't be allowed into a high-end establishment if you turn up in casual clothes, including jeans in some cases. It's also essential to ensure you're well-groomed and clean, with no dirt or stains on your clothing.
Dress Up for a Night on the Town in Vegas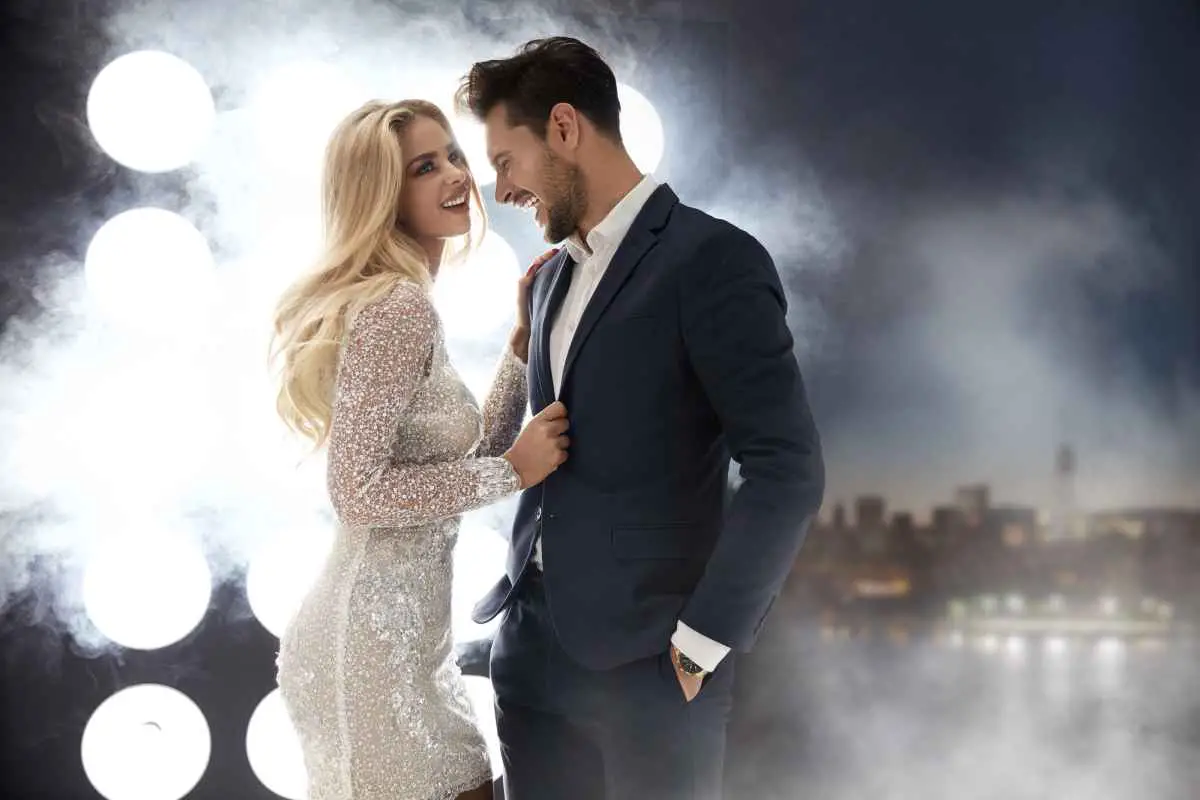 When going for a night on the town, the dress code largely depends on where you end up! Some clubs will be more relaxed, while others will have very strict rules. Below, I'll discuss some of the top clubs in Vegas and their corresponding dress codes:
Oddfellows: Oddfellows is an affordable and laid-back nightclub in the heart of Vegas, and the dress code is casual. You can see what the clientele wears by going through the gallery on the club's website. You'll see plenty of people wearing hats, jeans, and t-shirts here.
Foundation Room: The Foundation Room is a nightclub in the Mandalay Bay hotel where you can sit and enjoy music and drinks. Here, the clientele is generally older and more sophisticated. The dress code is fashionable, but avoid shorts, hats, sandals, and trainers.
XS: XS is a popular nightclub for people of all ages. The dress code is strict, so you must avoid tank tops, baggy clothes, and hats, or you won't get in.
When you go to different clubs around Vegas, you'll see plenty of people dressed in suits, collared shirts, and fancy dresses. So don't hesitate to bring your best clothes because you'll blend in with all the other well-dressed visitors.
Las Vegas Dress Code Day vs. Night
To be clear, Las Vegas itself does not have an official dress code, and nowadays, you can get away with wearing just about anything unless you're heading to a high-end nightclub or restaurant that enforces a certain style of dress.
As a general rule, however, the more stylish visitors to Las Vegas tend to change into something upscale in the evenings. So while a casino or show won't kick you out in the evening for dressing too casual, you may very well feel out of place surrounded by hundreds of well-dressed individuals.
Therefore, I like to think of the unofficial Las Vegas dress code like this: Casual during the day. Dress to impress at night.
Do You Have To Wear Designer Clothes in Las Vegas?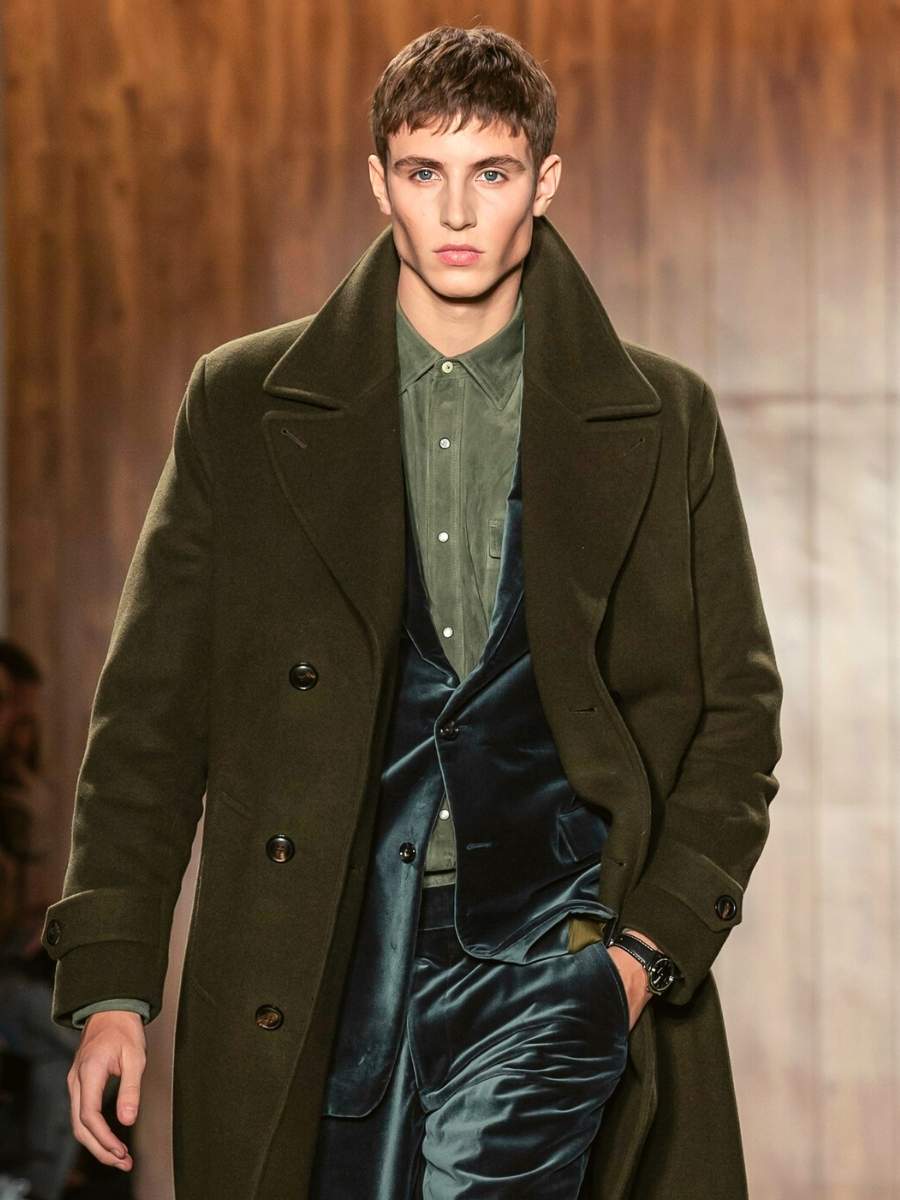 You don't have to wear designer clothes in Las Vegas, but you can if you want (many people do). Restaurants, clubs, and casinos will not turn you away just because you're not wearing a designer dress or suit, even if it's a luxurious establishment. 
You'll be fine as long as you look well put together and meet the organization's dress code standards.
What To Avoid Wearing in Vegas
You don't need to avoid wearing certain clothes in Vegas unless you are visiting a club, restaurant, or another upscale event. In those cases, you should avoid the following:
Flip-flops and any other flat, open-toed footwear. However, this doesn't include women's high heels that happen to be open-toed
Shorts, including denim and cargo fabrics
Dirty clothes with visible stains
Disheveled clothing, including clothes with holes and rips (unless the rips are intentional)
Tracksuits
Tank tops
Leggings
Jumpers and hoodies
Hats
Nightclubs in Las Vegas, such as Hakkasan, Marquee, Drai's, Tao, OMNIA, and Jewel (click on the links for the dress code requirements of each club), each has their own specific dress codes that they strictly enforce (especially for the guys). So if your plans include a Vegas nightclub, my recommendation is to not take a risk with your attire.
There are, however, many attractions in Vegas that don't require any specific dress code, so you don't always have to avoid the above clothing items, even in the evening.
Do People Still Dress Up in Las Vegas – Conclusion
People still dress up in Vegas, but not everywhere. You can wear whatever you want in specific scenarios, like when strolling around the city or visiting some casual places.
However, you'll need to wear business casual clothing in more luxurious establishments, like many restaurants and nightclubs across the city.
Avoid wearing flip-flops, hats, and tracksuits if you plan on going to any events, restaurants, or clubs because you'll likely be turned away. Also, ensure your clothes are clean and tidy no matter where you go.