The Ultimate Las Vegas Packing List (19 Things To Bring!)
(This article may contain affiliate links. If you click through and make a purchase, we will receive a small commission at no additional cost to you. )
Are you heading to Las Vegas and aren't sure what to pack? Packing for Vegas is about the same as packing for any other trip, EXCEPT there are a few things you'll want to pack for Vegas that you wouldn't need anywhere else.
So I've created the ultimate Las Vegas packing list that contains everything you'll need to have an exciting and comfortable Vegas vacation.
Whether you're heading to Sin City for the first time or your 100th, stick around. You might discover a few things you never would have thought of.
1. Don't Forget Your Government-Issued ID
Even in anything-goes Las Vegas, you are not allowed to gamble in the casino or drink until you're at least 21 years old. So, if you want to prove your age, you'll need to bring a government-issued ID.
Now you might be saying to yourself that you're old enough looking that nobody is gonna believe you're not 21. While that may or not be true, if you're planning on drinking, you never know when you'll be asked for your id.
On top of that, if you plan on hitting up any Vegas nightclubs, you'll need your identification to get in the door.
Most importantly, however, if you happen to win big while playing in a casino, you're going to need your ID in order to collect your winnings. The Nevada Gaming Commission has some pretty serious rules. No ID, no money. Wouldn't that be sad?
2. Plan To Bring Cash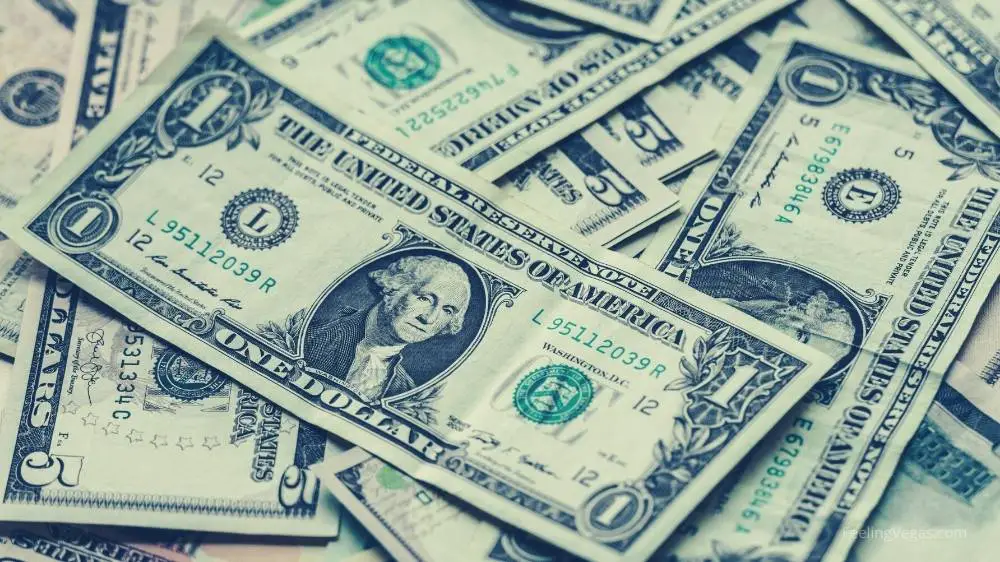 When I go on a trip, I'm the kind of guy who pays for everything with a credit or debit card, and my wallet is often empty of cash. While that may work elsewhere, Vegas is a different beast.
Although you can indeed use a credit card for most things in Las Vegas, you'll want to have cash on hand for things like tips, paying for minor incidentals, and gambling.
Now you might be thinking that there will be plenty of ATMs around where you can grab some cash when needed, and it's true there are. Unfortunately, however, most of the ATM machines you'll find (especially in the casinos) will charge upwards of $10 every time you want to get some money.
Bringing a reasonable supply of cash along will save you big on ATM fees. So, what's a reasonable amount of spending money to bring to Las Vegas? Check out our article: How Much Spending Money You Should Bring to Las Vegas.
3. Pack A Hangover Cure
Las Vegas is a party town, and nothing says you had fun like a 4-alarm hangover the following day, right? You could treat it with one of the many Vegas buffets found in the city (make sure to eat the greasiest food you can find).
Or, you could bring your own hangover kit, which might consist of headache medicine, antacids, and liquids that contain electrolytes. These items can help you feel like a normal person once again.
Better yet, pack this ready-to-go Sin City hangover cure from Amazon. It's formulated to relieve a hangover fast, so you'll be back in business in no time.
How To Minimize Hangovers
Of course, the best way to cure a hangover is not to drink at all. But come on! This is Vegas, the city where the parties never stop.
A better way to cure hangovers is to minimize the chances of having one. Now, I'm not telling you to avoid drinking, but I am telling you to drink smartly. Before going out, you'll need to remember a few things.
Here's how to minimize the chances of a hangover:
Drink water between alcoholic beverages. Since alcohol is a diuretic, it will dehydrate you, so make sure you're drinking plenty of water in between shots.
Eat a filling meal complete with protein and fat and a few carbs before going out to drink. Having something in your stomach will slow down the absorption rate.
Clear liquors cause fewer hangovers, as they don't contain as many of the toxic chemicals that cause hangovers.
4. Bring Some Ear Plugs Or A White Noise Machine
Las Vegas is the city that never sleeps, so you'll need to have something to block out the noise while you're trying to sleep. Imagine that you're lying down at 2 AM, hoping to get a little shut-eye before another big day of fun.
But then some people outside your room decide to keep partying.
Having a set of earplugs or a travel-sized white noise machine (Amazon) will help you drown out the party going on next door. Believe me, getting some quality sleep in between your Vegas adventures is a must!
5. It's Also A Good Idea To Bring An Eye Mask
While we're on the topic of sleep, it will also be a good idea to pack an eye mask. If you're in a room that faces one of the many well-lit casinos or hotels, and the curtains aren't as dark as you'd like, an eye mask will help you shut out the light.
Everyone seems to go gaga for these MZOO Sleep Mask at Amazon. They're comfortable and black-out dark.
6. Pack A Lightweight Backpack For Vegas Day Trips
Vegas is a big city, and you might find yourself too far away from your room if you need something. If you're going to be away from your hotel room all day, you'll need a lightweight backpack or sling bag (both Amazon) to carry your supplies.
You'll want to find one that is small enough to not be too bulky or heavy, yet one that will carry everything you need.
7. Bring Along A Filtered Water Bottle
Vegas is dry. In fact, it's drier here than you may even be able to imagine. So, whether you're walking the Las Vegas Strip, sitting by the pool, or taking a hike in the desert, you'll need access to clean, cool water. For this reason, you'll need to pack a water bottle with your things.
You might not find cold water, but if you take a filtered water bottle (Amazon), you can at least have clean water.
A refillable water bottle can also come in handy in Vegas when you're unsure of the water quality.
8. Packing Chapstick Is Also A Good Idea
Speaking of dry, one of the first things you'll notice soon after arrival is how dry and chapped your lips may be getting. Liberal use of a chapstick will fix things right up. Burt's Bees Lip Balm from Amazon is my favorite.
9. Don't Forget To Pack Comfortable Walking Shoes
When most people think of Las Vegas, they think of gambling and fancy shows. They think of classy women at the side of dapper men, like in those James Bond movies. All these movies show women with high heels and fancy dresses.
But, these movies rarely show people walking the many miles of the Strip and impossibly huge resorts. High heel shoes are not going to cut it when you need to walk everywhere.
Personally, it cracks me up anytime I'm on the Strip and see a woman struggling to walk down the sidewalk in her stilettos 🙂 Believe me, it happens all the time.
So you'll need to bring a good pair of comfy shoes (Amazon) that will keep your feet ready to walk all day long.
10. Pack A Few Fashionable Dressy Outfits
While you might need comfortable shoes for most of your stay, you'll still want to take a few fashionable dressy outfits for going to Las Vegas shows or clubs.
This might include the following (all links Amazon):
Related Reading: Do Las Vegas Casinos Have a Dress Code: Mistakes to Avoid
Of course, you're not going to wear these outfits for day trips to see the sights, but they will come in handy in the evening when you're heading to a show or going dancing.
Related Reading: Should You Wear a Suit in Vegas? What You Need to Know
11. Pick Up Some Travel Insurance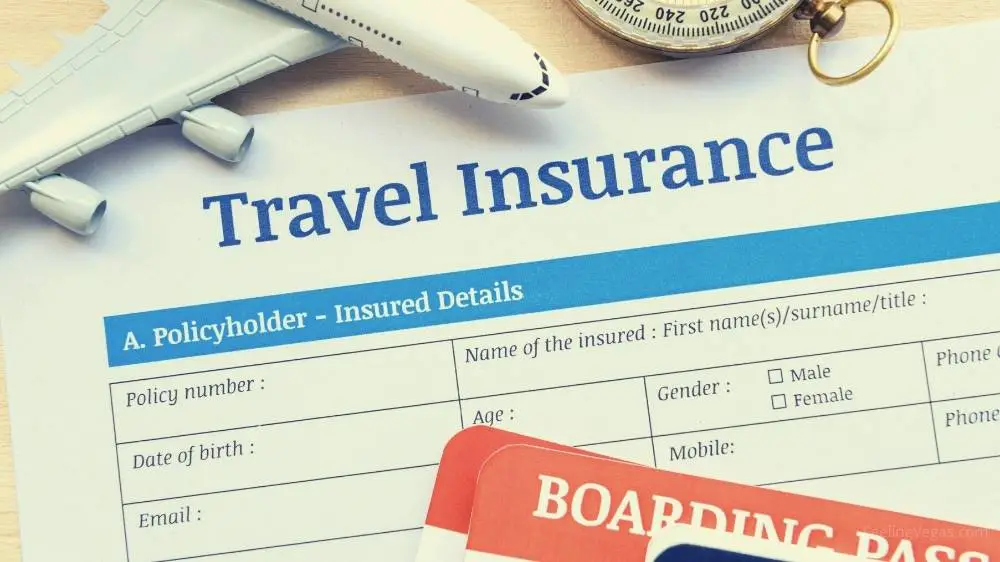 In today's uncertain times, having some added security can help make planning a great trip even better. Travel insurance can be helpful if something happens and the airline loses your luggage or if you fall ill before or during the trip.
There are three popular types of travel insurance:
Baggage insurance: This type insures you against lost or damaged luggage and will reimburse you for these events.
Trip cancellation insurance: If for some reason you can't make your scheduled Las Vegas vacation, you will get the money back that you've already paid for your Vegas trip.
Emergency medical insurance: If you fall ill during your trip or have an accident, your hospital bills are covered.
So, while you're packing for your Vegas trip, make sure to get some travel insurance.
12. Must Pack Sunscreen (Year-round!)
Sunny Las Vegas is a great place to escape when the Upper Midwest or the Northeast US is under a deep freeze. However, because of the intense sun, you're more likely to get sunburned in Las Vegas, even in the middle of winter.
For this reason, you'll need to throw a bottle of sunscreen (Amazon) into your luggage. It will help you avoid the painful consequences of being out in the sun too long.
Remember you'll need to have TSA-approved sized sunscreen tubes, like those recommended above, if you'll be flying into Vegas.
13. Quality Sunglasses Are A Must
Along with the theme of being in the sun, you'll want to bring sunglasses (Amazon) to protect your eyes from the harsh glare of the sun. While you won't need them indoors, if you're going out in nature to experience the wonders of the Strip or desert surrounding Vegas, you want to be able to see it all.
But without sunglasses and the glare of the sun in your eyes, you'll miss out on everything. Definitely pack your sunglasses. Also, be sure to throw in a hat while you're at it!
14. Pack A Light Sweater Or Jacket (Even in the Summer!)
Vegas outdoors in the summer is probably not the place for a sweater or jacket (Amazon). But, you'll need to pack a light jacket or long-sleeved shirt for indoors, as it could be a little chilly due to the intense air conditioning.
You don't have to take one, of course, but you might be glad you did.
15. Don't Forget To Pack Your Normal Medications Or Supplements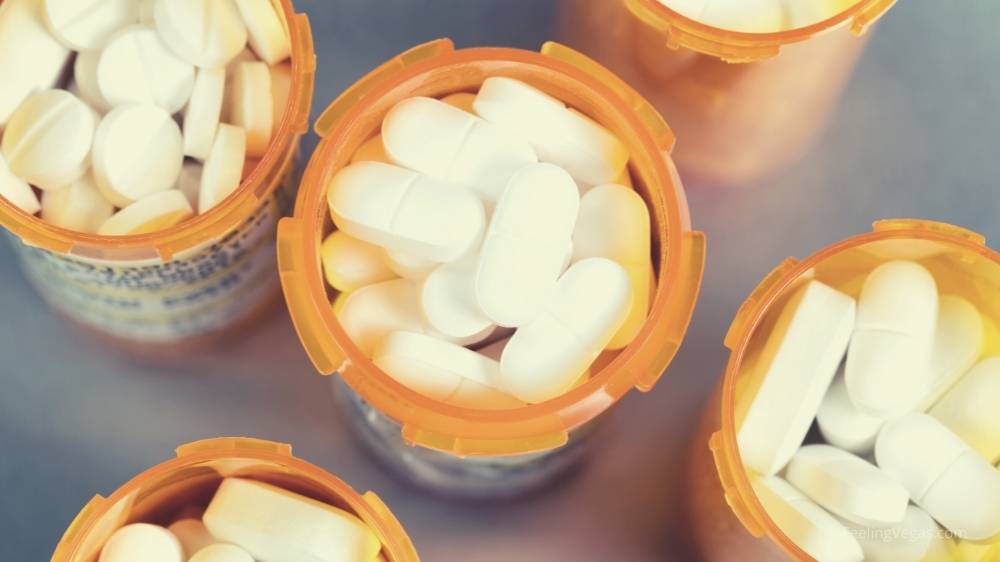 There is one thing that you don't even want to consider forgetting: your normal medications and/or supplements. The last thing you want is to forget a prescription that's important for your health.
This one may seem like a no-brainer, but travelers to Las Vegas forget to bring their medications every single day.
16. Comfortable Clothing For Various Activities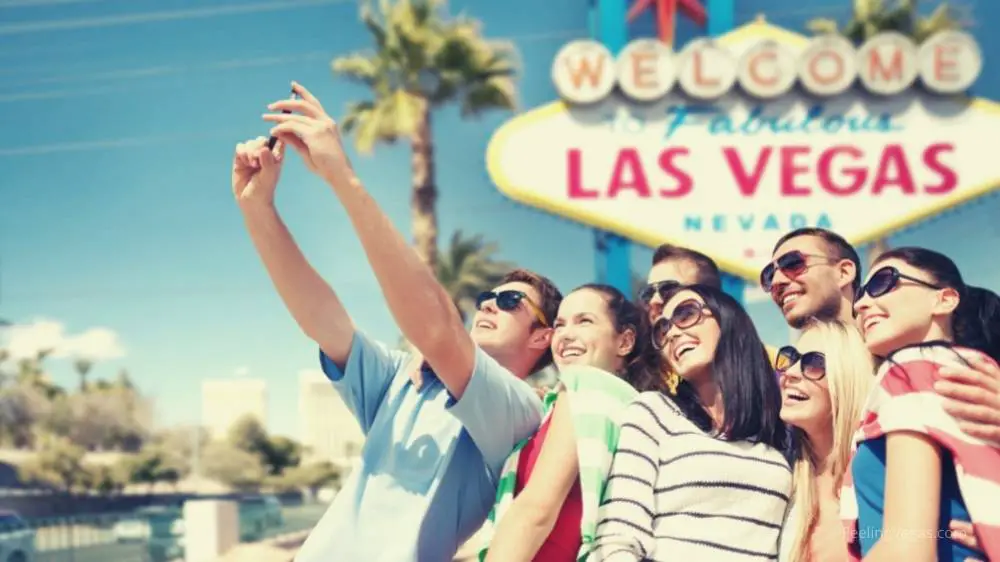 Along the lines of comfortable walking shoes are comfortable clothing for the many activities you will be doing in Las Vegas. This might include the following clothing items:
T-shirts
Jeans or capris
Leggings
Skirts
Shorts
Pajamas if you have a roommate
A comfortable dressy outfit or two
Whatever you're comfortable in at home, you'll be comfortable in when you're in Las Vegas.
If you're planning to hit up any Las Vegas nightclubs, you'll want to be sure and check out our article: What to Wear in Las Vegas Clubs: The Ultimate Guide. That way you'll be dressed right in order to get in.
17. Packing A Mini First Aid Kit Is Always A Good Idea
If you go on a vacation anywhere, you should plan on taking a first aid kit with you. Why? Because minor bumps, scraps, and bruises can happen on any trip or vacation and it's good to be prepared.
A good mini first aid kit (Amazon) should contain:
Bandages of all types
Antiseptic ointment
Scissors
Alcohol wipes
Allergy medications like Benadryl
OTC pain medications
18. Bring A Small Back-up Phone Charger
Of course, you'll be bringing your main phone charger with you when you come to Vegas to leave in your hotel room, but it's also a good idea to have a separate backup phone charging cable to carry around with you.
Why? Because your phone battery is going to lose juice much faster than usual from all the amazing pictures you'll be taking and texting to jealous friends back home.
By carrying an extra phone charging cord around with you as you explore Las Vegas, you'll be able to quickly find a spot to plug in and top up your phone battery.
Check out this FuelRod Portable Charger Kit on Amazon. It includes mini cables and adaptors for every device, plus it's super small and can easily fit in your pocket or purse.
In addition, it's always good to have a backup charger in case one gets misplaced or lost somewhere along the line.
19. Fashionable Bathing Suit
If you're heading to Las Vegas and the weather is warm, of course, you can't forget to pack your bathing suit! However, this is Vegas, and if you are planning to hit up any swanky pools, pool parties, or day clubs, you'll want to make sure that your swimsuit is fashionable as well as functional.
This vintage two-piece suit at Amazon is just one of the hundreds of options available for women.
For men, try something like this pair of Barracuda Swim Trunks (Amazon).
Things to Leave OFF Your Las Vegas Packing List
While the above list of items is essential for a great vacay in Las Vegas, it will also be a good idea to leave a few things you might be considering bringing at home. You don't want to lug around things you don't need, so let's take a quick look at some of the items you should leave at home.
Towels
If you're anything like me, you love your comfy bath towel from home and absolutely hate hotel towels for many reasons. However, you might want to reconsider taking your favorite towel with you just this once.
Hotels provide towels for guests, and if you're staying in a somewhat classy hotel, the towels should be adequate for your needs during your stay.
Besides, with every other thing you're taking, will you even have room for a towel?
Hairdryer
Las Vegas hotels usually have hairdryers in the rooms, either attached to the wall or in one of the bathroom counter drawers. If you want your personal hairdryer, feel free to bring one. However, if you're having a difficult time trying to fit everything in your luggage, you can leave the hairdryer at home.
Warmer Clothing During the Summer
If you're going to Las Vegas during the summer, then you'll want to leave your bulky warm clothes at home. Aside from a light sweater or jacket, you don't need to worry about bringing anything warmer than that.
Las Vegas in the summer has an average temperature of 105℉ (40.55℃), so bringing clothing that keeps you cool is the name of the game.
Cooler Clothing During the Winter
On the other hand, if your trip is during the winter months, say in December, you may want to bring your warmer clothing and leave the summertime clothes at home. Even then, if you're used to consistently freezing temperatures in the winter, you'll be pleasantly surprised at how warm Las Vegas might feel, even in the winter.
With that being said, you'll still need warm clothes if you're going to Vegas in the winter. The average temperature in the winter months is between 56℉ and 68℉ (13.3℃ and 20℃). The days can be quite nice, but it can get below freezing at night.
You'll need average fall weather clothing that you might wear in other parts of the country in October.
Las Vegas Packing Guide Final Thoughts
And there you have it, 19 items that you'll want to consider adding to your suitcase to ensure that your time in Vegas is the best it can be. I hope this packing list has been helpful.
Have a great time on your Las Vegas trip!