How Much Does the Venetian Hold for Incidentals? (Answered)
(This article may contain affiliate links. If you click through and make a purchase, we will receive a small commission at no additional cost to you. )
Incidental charges refer to the cost of items and services that aren't included in the main bill. Most Vegas hotels require a deposit for incidental charges, most of which are refunded at the end of your stay. The Venetian Resort is no different, but how much do they hold for incidentals?
The Venetian holds $150 per night for incidentals when you check in. You can make this deposit payment using cash or a credit card. Any third-party payments towards incidentals must be made at least 72 hours prior to checking in.
In this article, we'll explore what these incidental charges are for, any extra fees charged by The Venetian hotel, and how to ensure you get most of your deposit back.
Compare and save! Check current room rates at The Venetian (TripAdvisor)
Incidental Charges at The Venetian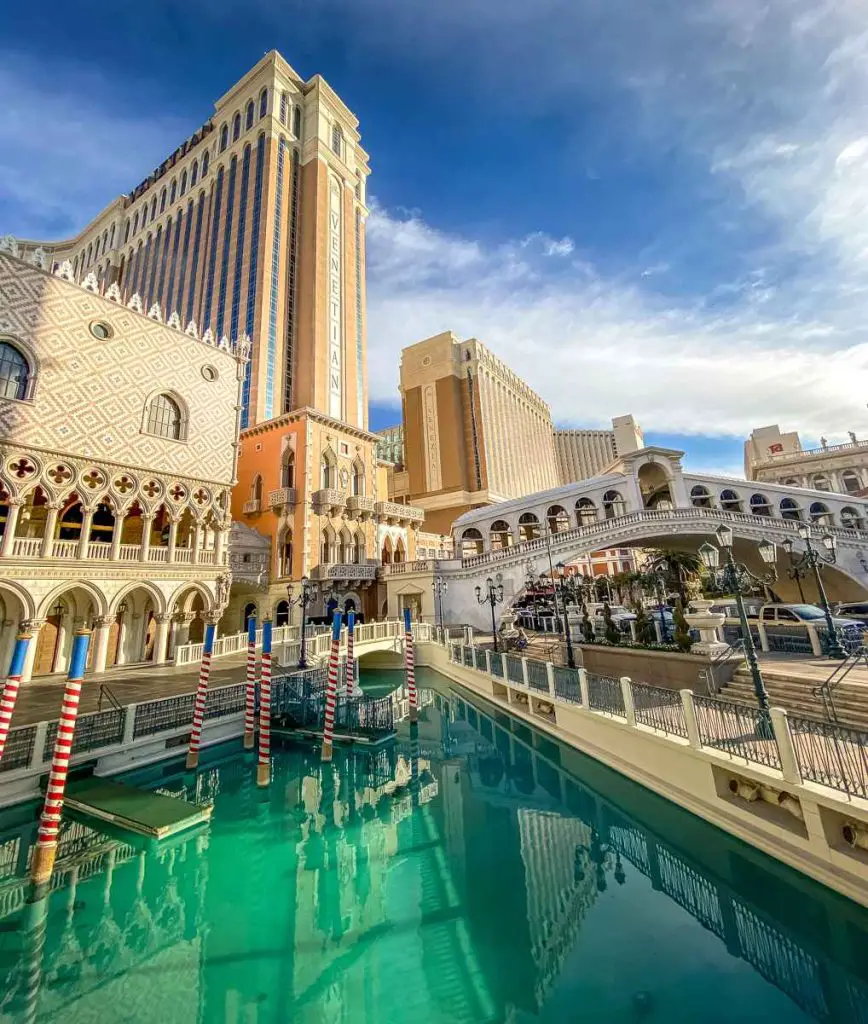 When you check in at the Venetian Resort, the hotel receptionist will require that you pay a $150 fee by cash or as a credit card hold before handing over your room keys. The incidental charge acts as an insurance policy for the hotel, allowing them to retrieve costs that aren't part of the regular room rate.
It's crucial to note that every Las Vegas hotel you check into will require you to pay these incidental fees. So if you're trying to find a way out, don't bother. It's best to be prepared to pay the incidental fees instead and get the entire amount back at the end of your stay.
Here's what The Venetian's incidental fees are charged for:
Damage caused to the hotel room or the furniture, flooring, and amenities by you or any guests invited to your room.
Any drinks you consume from the minibar in your room. These costs are typically charged to your room but may be deducted from the incidentals.
Any other services that you may charge to your room (i.e., spa services, phone calls, room service, etc.)
As mentioned, incidentals are meant to protect the hotel from loss. So, every hotel in Vegas will require a deposit before granting you a suite.
Most Las Vegas hotels are wary of belligerent tourists looking to get drunk and have a good time, and The Venetian is no exception. Some of these guests overdo the drinking, and the more feisty ones even end up damaging property.
With the incidentals charge upfront, The Venetian hotel needn't worry about a guest's misbehavior and can easily recover the damage costs.
Additional Fees at The Venetian 
It's best to learn about the various costs involved with the Venetian before booking a few nights here. Incidental charges are one of the hidden costs you need to factor in before you travel, but there are a few other fees you also have to account for.
Late Checkout Fee: Leaving your room at the Venetian after 11 A.M. will incur a late checkout fee, depending on how much longer you spend at the hotel. Here's some more info on checking in and out at The Venetian.
Deposit Fee: When you book your room, you will be charged a deposit fee (with taxes). This deposit is non-refundable even if you cancel your hotel booking in time.
Clark County Room Tax: The room rates advertised by the Venetian don't include the tax levied on all hotel bookings in Clark County. This cost will be added to your total fee when you make the booking. The tax is typically 13.38%.
Early-Checkout Fee: Checking out before your scheduled date will incur a $100 cancellation fee.
Resort Fee: Aside from paying for your rooms and the other charges, you must pay a daily resort fee of $45 to use the shared amenities at the Venetian.
The resort fee isn't added to your total at the time of booking, and you'll need to contact the front desk to sort that out. However, this fee is mandatory at the Venetian and includes the following:
Access to the pool areas and fitness facility.
High-speed Internet access in your room.  
Unlimited local and toll-free calls.
Access to newspapers and magazines when connected to the Press Reader app while using the Venetian or Palazzo Wifi. 
RECOMMENDED: Does the Venetian have an airport shuttle? Find out here.
How To Get Your Venetian Incidental Charges Back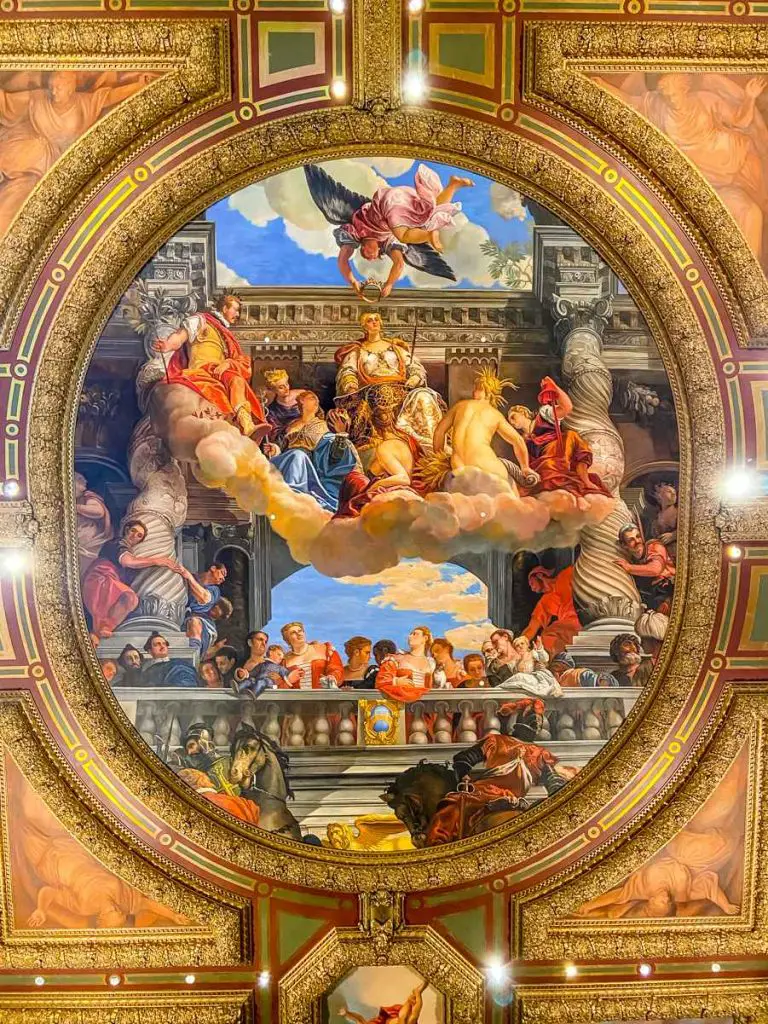 $150 sounds like a hefty deposit in exchange for a room, not to mention the total amount you pay for each room. Additionally, the incidental charges are per day, so the costs can soar if you plan to stay at the Venetian for a while.
While these upfront charges can't be avoided, you can recover the entire amount by keeping a few things in mind.
Avoid Refreshments
Each suite at the Venetian comes with a refrigerator or counter stocked with snacks and beverages that can be too tempting to avoid. However, the cost of these refreshments is immediately charged to your incidentals when you consume them.
Avoiding these in-suite refreshments will help minimize your costs. Instead, eat and drink your fill in Vegas elsewhere, so you're too full to binge on the in-suite snacks.
Don't Bring Home Strangers
When in Vegas, you're sure to meet many interesting individuals and make connections. You may even be tempted to bring some of these people back to your hotel room. Of course, you should, in some instances, but be careful whom you bring back to your suite.
Remember that damage to anything is charged to your incidentals, and you don't want to let loose an aggressive drunk in your posh hotel room.
Beware of 'Free' Services
You may be offered certain 'free' services, like unique lounge chairs at the Venetian pool, cab rides to specific locations or a massage from one of the smiling masseurs down at the Palazzo pool deck. However, many of these services are chargeable to your incidentals, but the person providing them may not mention this to you.
So before you agree to anything, check whether it's genuinely free or if the amount will be charged anyway.
Also, if you want to stay at this hotel in Vegas, don't miss my guide about what to wear at The Venetian.
Find the best deals on rooms at The Venetian and save big with TripAdvisor!
Incidentals at The Venetian – Final Thoughts
Incidental charges are a part of the policy in most Las Vegas hotels, including the Venetian, and can't be avoided no matter where you go. So, instead of avoiding this cost, it's best to stay away from certain expenses during your stay so you can get back your entire deposit.