Luxor vs. Mirage: Which Is Better? [Las Vegas]
(This article may contain affiliate links. If you click through and make a purchase, we will receive a small commission at no additional cost to you. )
Luxor and Mirage are two iconic resorts on the Las Vegas Strip that won't break your budget. These two hotels strike the right balance between mid-range amenities and high-end elegance without costing a fortune. Additionally, both resorts are exciting and unique in their own ways, so when it comes to making a choice for your Vegas vacation, which is the best choice; Luxor or Mirage?
The Luxor and Mirage both feature affordable standard rooms in addition to more expensive high-end suites to suit a wide range of budgets. The Luxor, however, features a larger variety of entertainment and nightlife experiences in addition to its unique and stunning architecture, making it the top pick for many visitors.  
For a more detailed comparison, this table highlights the main similarities and differences between Luxor and Mirage:
Comparing the Luxor and Mirage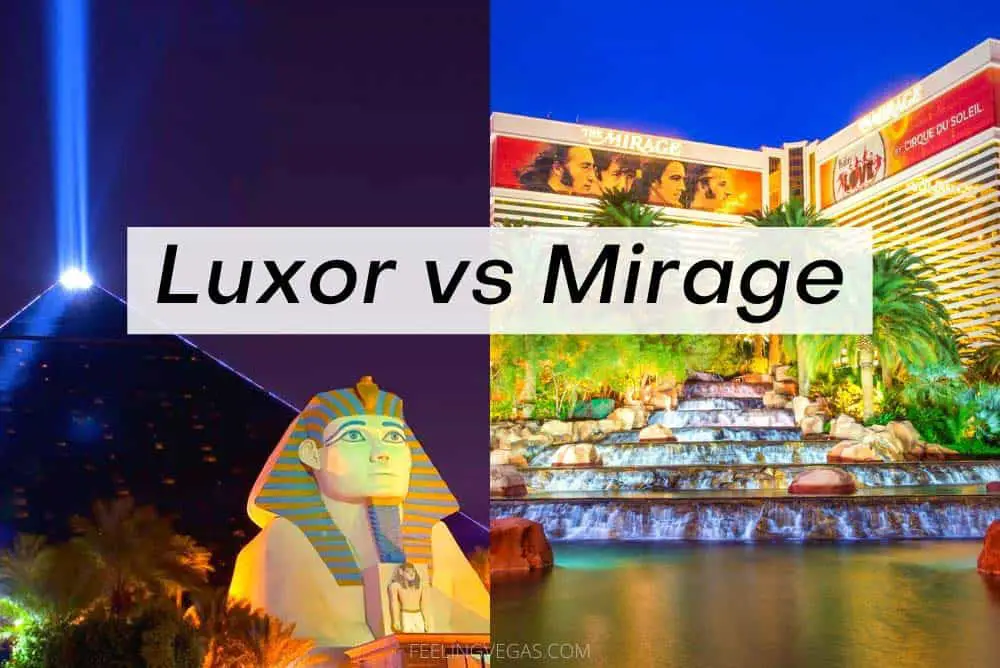 Name: Luxor Hotel & Casino
Address: 3900 S Las Vegas Blvd
Casino Floor: 120,000 sq ft.
Year Built: 1993
Number of Rooms: 4,407
Name: Mirage Las Vegas
Address: 3400 S Las Vegas Blvd
Casino Floor: 100,000 sq ft.
Year Built: 1989
Number of Rooms: 3,044
Both of these classic resorts are similar in age; Luxor opened in 1993, and Mirage opened in 1989, which makes comparisons between the two equally fair. Although Luxor has a more eye-catching exterior design, the Mirage is an equally popular resort on the Strip.
Read on to discover more about these amazing resorts and to find out which is better based on your tastes. 
Room Prices – Luxor vs. Mirage
Both resorts are managed by MGM Resorts, which strives to maintain superior quality and customer satisfaction, while also providing a range of accommodations to fit all budgets. You can upgrade to a luxurious suite at either location or opt for a more reasonably-priced room that won't break the bank.
Let's compare the pricing and amenities of a standard room at both resorts.
A standard room at the Mirage generally runs about $69 per night, which is a common price point for most mid-range resorts on the Las Vegas Strip. (Upgrading to a higher level room at the Mirage will generally cost in the $200 to $300 per night range)
The affordable standard room rates are complemented nicely by the entertainment offerings as well as all of the typical amenities you can expect from a resort. 
Luxor
Mirage
Pyramid Room:
– 420ft² (39m²)
– King bed
– 40″ (101cm) flat screen TV
– In-room wifi
– Table w/two chairs
– Desk with chair
– Max guests, 2
Resort King:
– 394ft² (37m²)
– King bed
– 42''(107cm) LCD TV 
– In-room wifi
– Blackout shades
– Desk with executive chair
– Minibar
– JBL Horizon Bluetooth Speaker
– Max guests, 3
Comparing amenities of a standard room at the Luxor & Mirage
Room rates at the Luxor are a bit lower in price if you just want a basic room with a few less bells and whistles. A standard room at Luxor typically starts at roughly $39 per night.
The prices can go up significantly if you choose to stay in one of the premier pyramid suites or one of the premium suites located in either of the hotel's towers.
No matter what room you choose at Luxor, the views are absolutely stunning and represent some of the best on the Strip. 
The Luxor's standard rooms are located in the pyramid itself, and the rooms feature a unique slanted window due to the shape of the building.
The bottom line is that you can get an amazing room at either of these resorts, but when you stay at Luxor, you get to experience the unique architecture from both the inside and outside of the building's famous pyramid shape, which is a Las Vegas rite-of-passage and deserves to be checked off of any Las Vegas vacation bucket list. 
Luxor & Mirage: Resort Fees
The resort fees of each of these resorts are not that far off from one another. High-speed internet access, phone calls, and use of the fitness center and pools are what is included in this fee.
| Hotel | Luxor | Mirage |
| --- | --- | --- |
| Daily Resort Fees | $39.68 | $41.95 |
More amenities and upgrades can also be added for an additional price since this fee does not cover every amenity that each resort offers.
For example, if you wish to use the sauna or spa tub at Luxor, the fee is $25 per person. The additional amenity fees are optional while the resort fee itself is not.
Parking Fees at Mirage & Luxor
Both the Mirage and the Luxor charge parking fees for guests staying at either hotel. The parking rates are identical at both properties and currently run $18 daily for self-parking, with a valet option costing between $26 and $40 per day.
Luxor vs. Mirage: Strip Location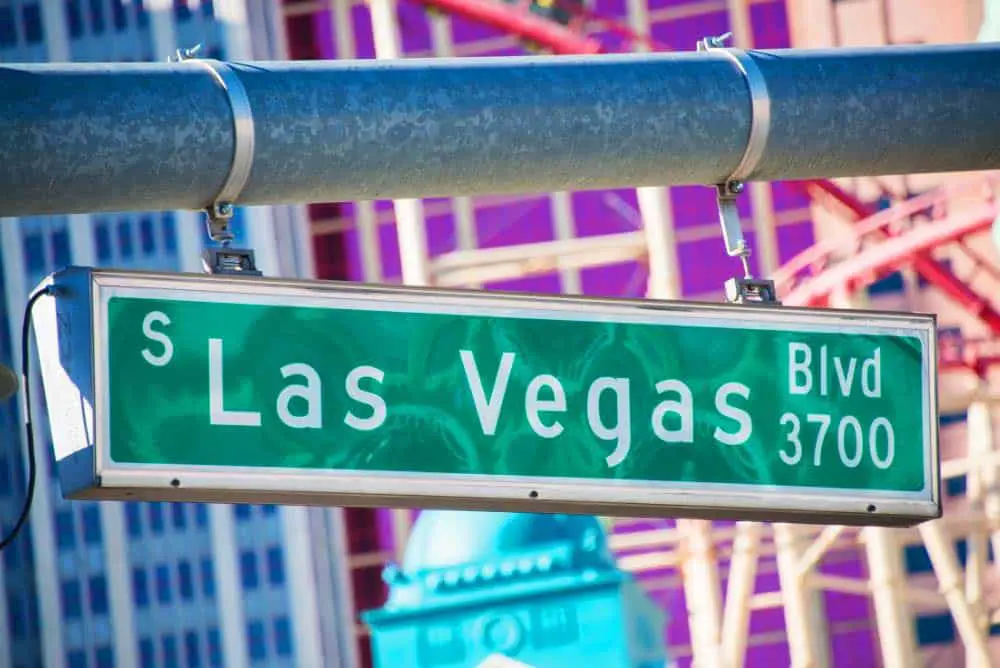 These two resorts are located a bit north and south of the popular mid-Strip area, giving you plenty to do and see around each property.
The Luxor is located towards the southern end of the Strip between Mandalay Bay and Excalibur casinos.
There is a free tram that's available to transport you back and forth to Mandalay Bay.
Otherwise, you'll be within easy walking distance (no more than 15 minutes) of Excalibur, New York-New York, MGM Grand, and Tropicana.
The Mirage is located slightly north of the mid-Strip area between Treasure Island and Caesars Palace. The Mirage also has a free tram. This one will transport you back and forth to Treasure Island. You'll also find that you're within 15 minutes walking distance of Caesars Palace, Harrah's, The LINQ, and The Venetian.
So both the Mirage and the Luxor are in great areas of the Strip and have plenty of other properties nearby that will keep you entertained for days!
I recommend you download our free printable Strip map to help you see where these two properties are located compared to the other casinos on the Strip.
Shows and Entertainment: Luxor or Mirage?
You'll find that there are a lot of entertainment options and shows to catch at either one of these resorts.
When staying at Mirage, The Beatles LOVE by Cirque du Soleil combines the elegant acrobatics and theatrics of a famous Cirque du Soleil show with the iconic music of the Beatles.
The Mirage also has some of the Strip's best comedy offerings with The Aces of Comedy show or, you can take in a twist on standard magic show by checking out Shin Lim: Limitless. 
At Luxor, the unique brand of comedy from Carrot Top is available several nights a week. If you're seeking something more visually exciting, you can catch Blue Man Group, which is a visual feast of sights, sounds, and performance.
The Luxor also hosts the show Fantasy, a sexy sensual show that has been a staple on the Strip for over 20 years!
Best Pools: Mirage or Luxor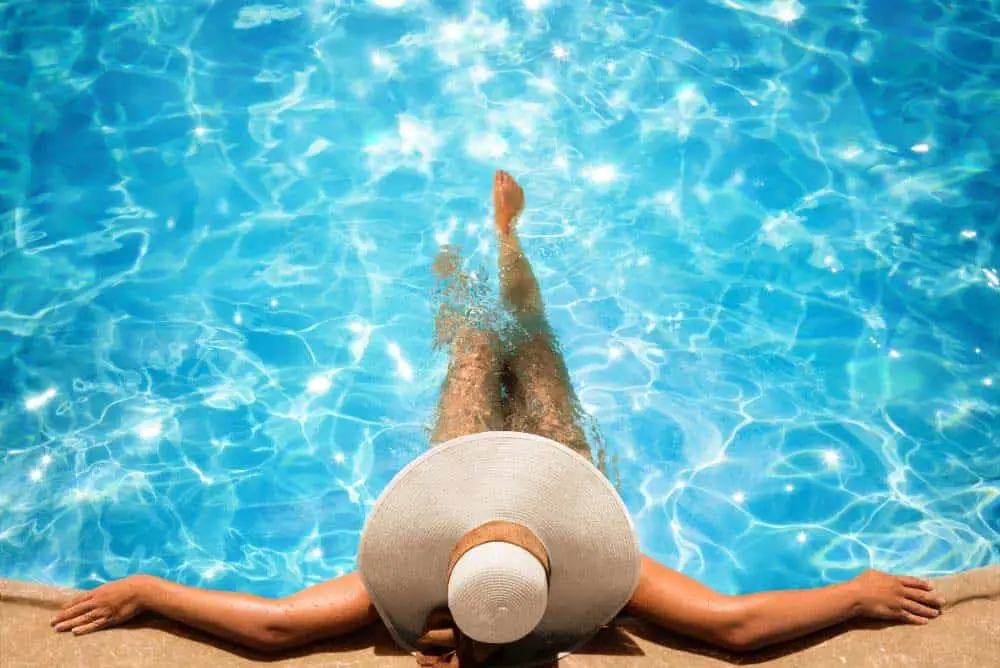 A day spent by the pool at either resort is going to be a good day!
The Luxor offers four full-size pools surrounded by stunning architecture and one of the largest pool decks in Las Vegas. The Mirage offers a single huge pool with a tropical paradise theme, including waterfalls!
You really can't go wrong with either of these choices. If a spectacular pool is important to your Las Vegas vacation, then you'll get that at either the Mirage or Luxor.
Attractions Near Luxor and Mirage
The Mirage Volcano is a Las Vegas staple when it comes to attractions. The volcano sits out right on the Strip in front of the hotel. By day it's a lake with a rocky outcrop and waterfalls, but by night it turns into a fiery erupting volcano!
The volcano erupts several times each night. Try viewing the Mirage Volcano at dusk to get the best view of the eruption.
You'll also find the High Roller within walking distance from the Mirage. The High Roller is the world's largest observation wheel and from here you'll get some of the absolutely best views of the Las Vegas Strip, day or night!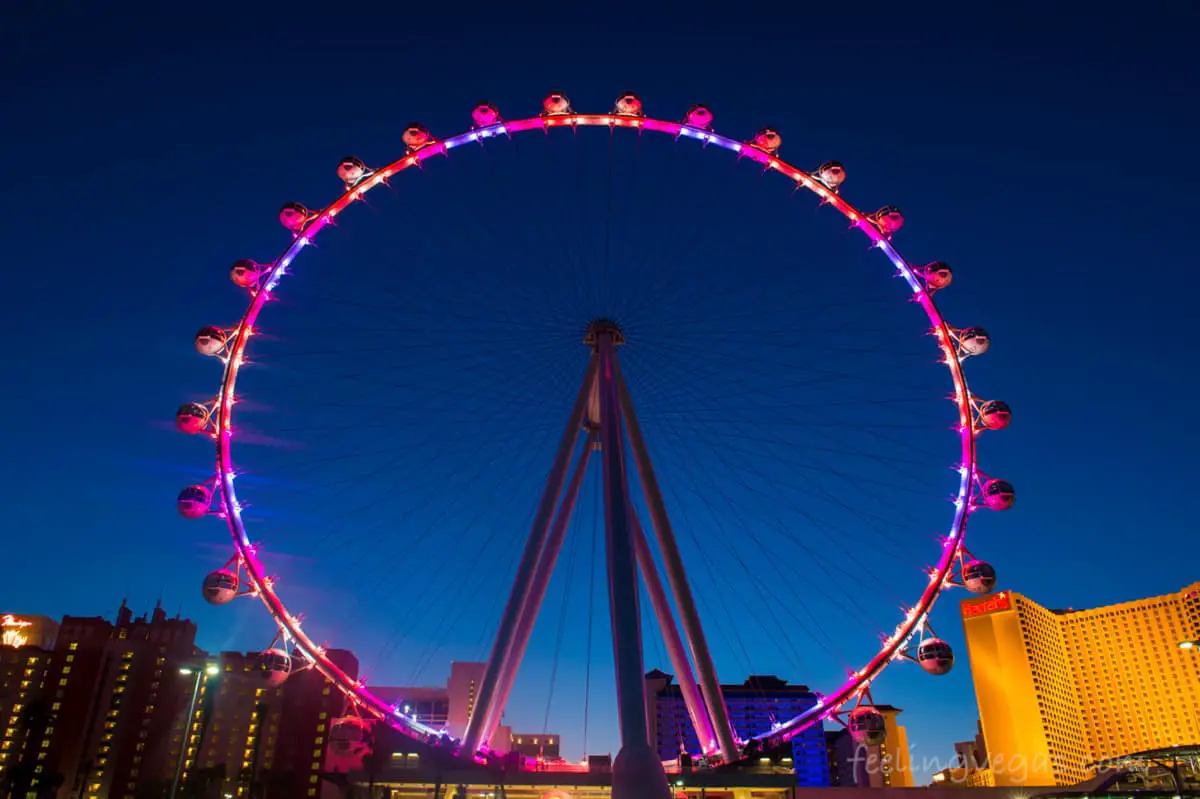 Inside the Luxor you'll find two of the top attractions on the Strip: Bodies…The Exhibition and Titanic: The Artifact Exhibit. 
Bodies…The Exhibition is a famous exhibit that gets up close and personal with dissected remains of the human body. For a less intimate, although equally awe-inspiring experience, Titanic: The Artifact Exhibit features real artifacts from the famous shipwreck, in addition to stunning recreations of some of the ship's rooms and suites. 
The Luxor also features the HyperX Esports Arena. A state of the art computer gaming facility that often holds tournaments and competitions. It's also available for individual gaming and is a hotspot at night with gamers and non-gamers alike.
Finally, the Bellagio Fountains are about a 25-minute walk from each of the resorts and is one of the most famous and iconic attractions on the Strip.
You can find a list of showtimes and songs for the Fountains of Bellagio on our website here.
Conclusion
Both of these resorts have a similar vibe and are tailored to accommodate a range of budgets, depending on guest expectations. Both resorts also offer a variety of entertainment options, and both resorts are located in great walkable areas of the Strip. So, which is better?
Luxor is somewhat less expensive and has a few more attractions when compared to the Mirage. It also features some of the most famous architecture in Las Vegas. The Mirage, however, has a lot going for it as well.
Since these two hotels are so evenly matched, this is what I'd recommend: If budget is a primary factor then you'll want to choose the Luxor.
Otherwise, I'd choose either the Luxor or the Mirage based on how close they are to the other resorts and casinos you have on your must-see Las Vegas list.
You honestly can't go wrong here. Both properties will ensure that you have a great time visiting Las Vegas!
Other Las Vegas Hotel Comparisons
Check out these other comparisons of Las Vegas Hotels.
MGM Grand vs. Luxor: Which Is Better? – Find out here
Luxor vs. Treasure Island: How to choose
MGM vs. Mirage – Article here
Mirage vs. Bellagio – Which one's tops?
Luxor vs. Flamingo: The best? – Find out here
Sources: