Here's What To Wear at The Venetian in Las Vegas
(This article may contain affiliate links. If you click through and make a purchase, we will receive a small commission at no additional cost to you. )
If you're heading to The Venetian in Las Vegas, you may have heard it is one of the nicer resorts on the Strip, and you may be wondering what to wear. While many Vegas establishments are incredibly lax regarding what patrons should wear, you run the risk of being denied entrance to some based on how you're dressed. Therefore, it's super important to familiarize yourself with the dress codes of the places you intend to visit.
You can wear anything comfortable at The Venetian in Las Vegas, particularly during the day. You'll fit in as long as your outfit is clean and tidy. In the evening, you're more likely to want to dress to impress. A dress code applies if you want to visit TAO or a fine-dining restaurant in the resort.
Don't worry if you're not yet aware of what to wear at the Venetian. This article will inform you of everything you need to know about what's required of you dress-wise at the Italian-themed Resort. 
Compare and save! Check current room rates at The Venetian (TripAdvisor)
What Is the Dress Code at The Venetian in Las Vegas?
Like Las Vegas as a whole, the Venetian Resort is home to people just trying to kick back and enjoy their time there. 
As a result, particularly during the day, you'll notice everyone's dressed casually. Whether you're in the lobby at the Palazzo Tower or enjoying the gondola ride, the people around you will almost certainly be dressed casually in shorts or jeans.
The story gets a slight twist when the sun goes down. Within specific restaurants and attractions at the Venetian, there is generally a dress code that you'll need to adhere to if you want to get in, but luckily for you, we're going to help you out!
Below, we'll explore what to wear at the most frequented spots in the Venetian, focusing on where an informal dress code won't cut it.
Venetian Casino (What to Wear)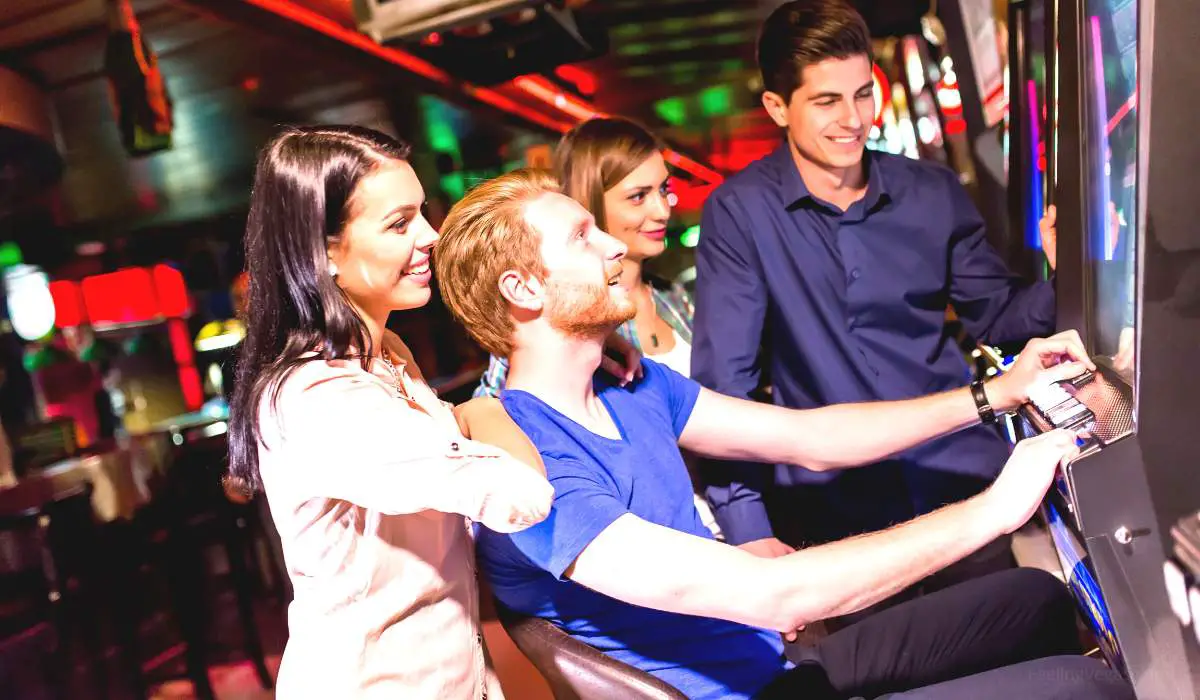 There are two casinos at The Venetian Resort: one at the Venetian Tower and the other at the Palazzo Tower. In both, no strict dress code is enforced.
During the day, patrons game while having every conceivable outfit on, from jeans and t-shirts to shorts and flip-flops. The only requirement is that your clothes are neat and clean. There's also an explicit rule that your outfit shouldn't contain offensive graphics (although I still see this in casinos regularly). Additionally, swim attire on the casino floor is a hard no.
At night, the freestyle dress code doesn't change, but the mood at the casino does. You can still rock your favorite dungaree on both casino floors, but many people around you will favor a business casual look. This preference is more informed by the other activities revelers wish to partake in during the evening than it is with the Venetian and Palazzo casinos themselves.
RECOMMENDED: Find out What to Wear in Las Vegas (Every Month of the Year)
TAO Nightclub Attire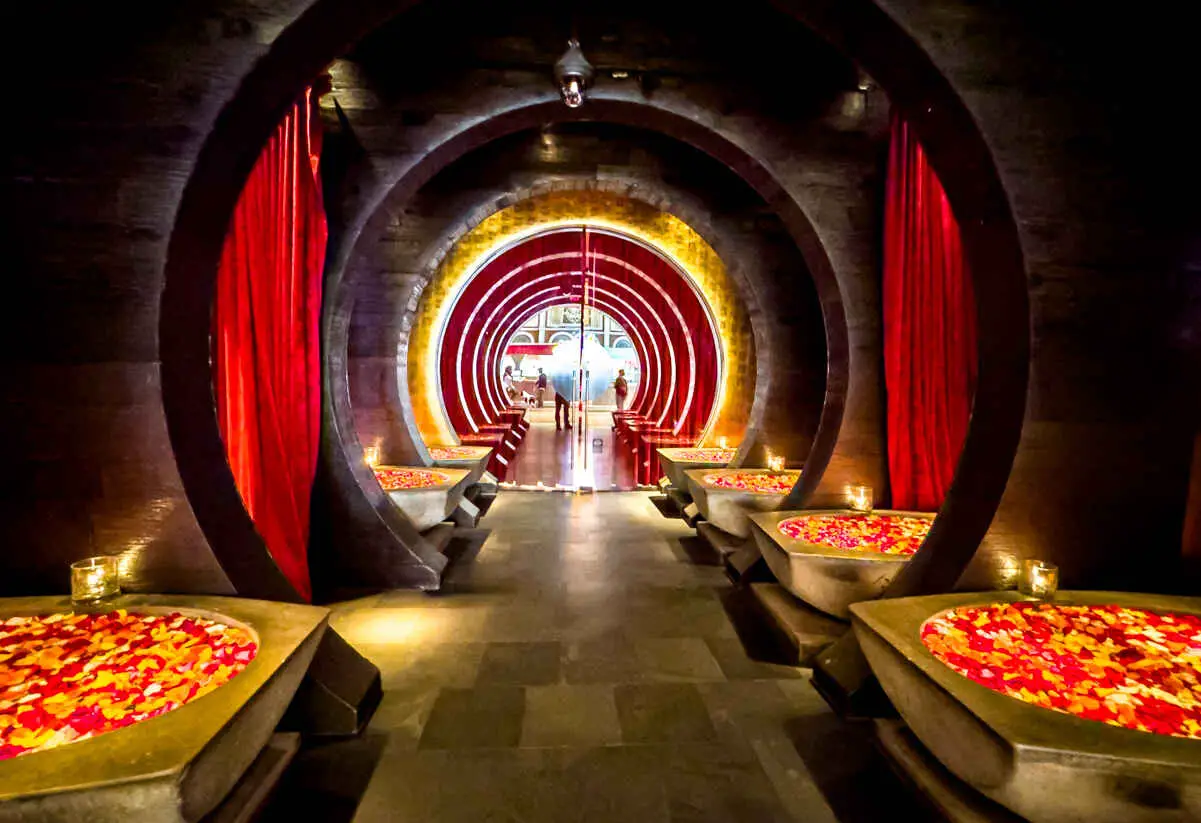 TAO Nightclub is the playground of the rich and famous. As such, an upscale nightlife dress code is enforced at the Nightclub.
What does this look like practically? 
Collared and buttoned-down shirts and dress shoes for men. Strictly no swimwear or athletic clothes are allowed. Ladies are given more of an allowance for what they wear. Still, everyone's dressed to the nines because of the star-studded guest list. This scene will inform your outfit choice.
Here are some articles of clothing that are prohibited at Tao Nightclub:
Athletic wear
Torn, baggy, or dirty clothes
Sweats
Jeans
Offensive prints
Boots and other hard-soled kicks
Chains
See-through clothing
You can find more detailed info in our article, Tao Nightclub Dress Code (What to Wear at Tao Las Vegas)
Attire at Restaurants in the Venetian
The food court at the Venetian Resort teems with visitors wearing casual fits. 
However, particular restaurants aren't as chilled regarding dressing requirements where business casual attire is suggested. These restaurants include:
Bouchon
The Delmonico Steakhouse 
The Venetian Chop House
Interestingly, Buddy V's, an upscale Italian restaurant at The Venetian, has a casual dress code. 
The rules are evidently restaurant-specific. Ask them about their requirements as you make your reservation if you're unsure what to wear for dinner at a specific restaurant.
RELATED: 19 Best Restaurants in Venetian Palazzo (Casual to Fine Dining)
TAO Beach Dayclub Apparel
The party doesn't die once the sun is out; TAO Beach Dayclub ensures it. If a Balinese vibe, refreshing cocktails, sets from renowned DJs, and poolside cuisine are your idea of a good time, you'll feel right at home at the Dayclub. 
Given the pool party vibe at the establishment, guests should be in upscale-style swimwear to enter. The dress code specifically prohibits the following:
Baseball caps
Tank tops
Team jerseys
Basketball-type shorts
Robes
Again, follow the mantra "dress to impress"; you'll fit right in.
Activity-Specific Dressing Recommendations at The Venetian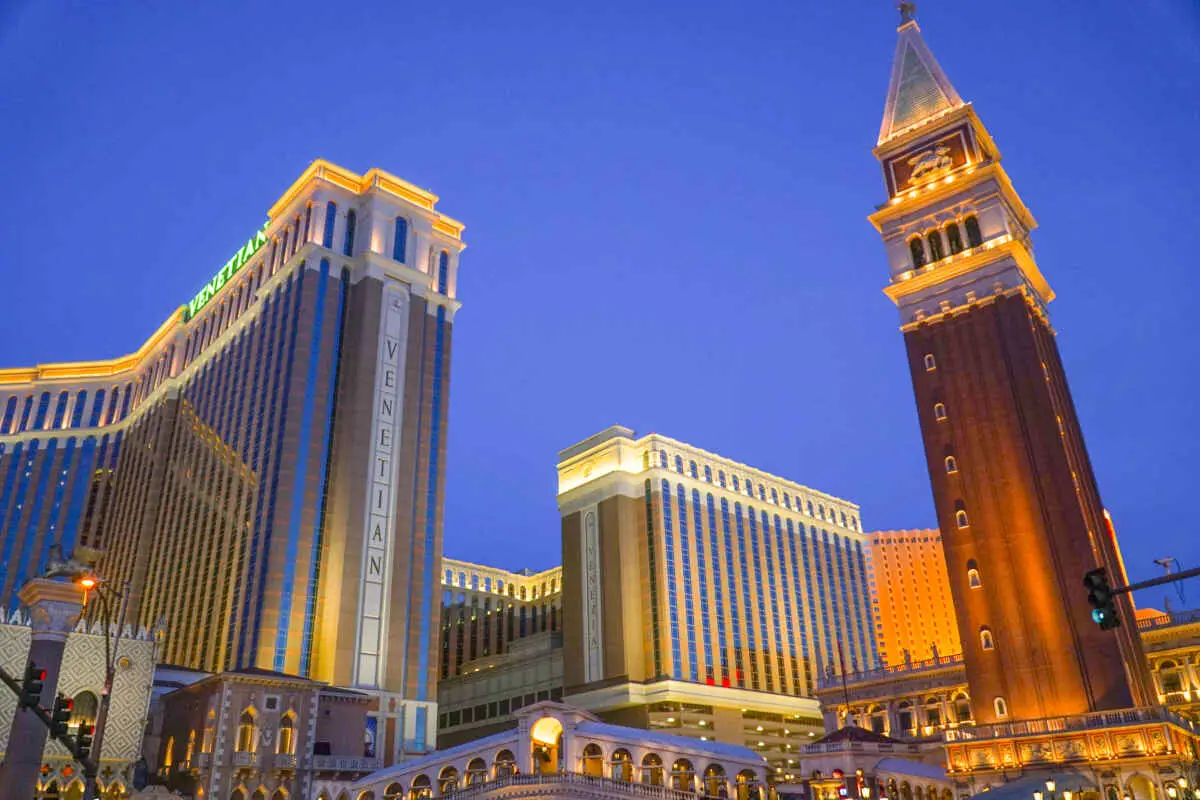 There's no shortage of activities to experience at The Venetian Resort. When you head to the Grand Canal Shoppes at The Venetian, you'll be spoilt for choice by the myriad ways to pass the time.
Since the idea is that you have the best time you can, no one will compel you to dress in anything fancy to participate in these activities. Still, failing to dress appropriately can curtail your overall experience at these places. Let's see two examples of this:
Sandbox VR: Boasting an unrivaled VR experience, Sandbox VR welcomes teams of 6 to complete various motion-tracked activities. Unfortunately, long dresses and other restrictive clothes trip off the motion sensors. Besides, the activities call upon your agility, which can be difficult to achieve while wearing the clothes mentioned above—my advice: dress comfortably.
Minus5 Ice Bar: This ice experience immerses guests into a room of icy architecture, from floor to ceiling. Even the drinking glasses are made of ice! Predictably, the establishment provides warm clothing to enable you to enjoy the 23°F (-5°C) winter wonderland. Footwear is your responsibility, so I recommend you wear closed shoes.
The attractions at The Venetian resort are seemingly endless. Unfortunately, an indoor pool isn't among them. In this article, I inform you of all the pools at The Venetian.
Find the best deals on rooms at The Venetian and save big with TripAdvisor!
Final Thoughts
The Venetian Resort is extremely accommodating through and through. Their first step in achieving this–not enforcing dress codes on most of their property.
Possibly the most surprising place where you can dress casually (during the day) is the Venetian Casino. However, there are places where upscale attire is the name of the game, such as TAO Nightclub and restaurants like Bouchon. Meanwhile, TAO Beach Dayclub requires patrons to dress in upscale swimwear. 
You're now equipped with all the information you need to dress for your Venetian vacation.