Does the MGM Grand Have Laundry Service? (Answered)
(This article may contain affiliate links. If you click through and make a purchase, we will receive a small commission at no additional cost to you. )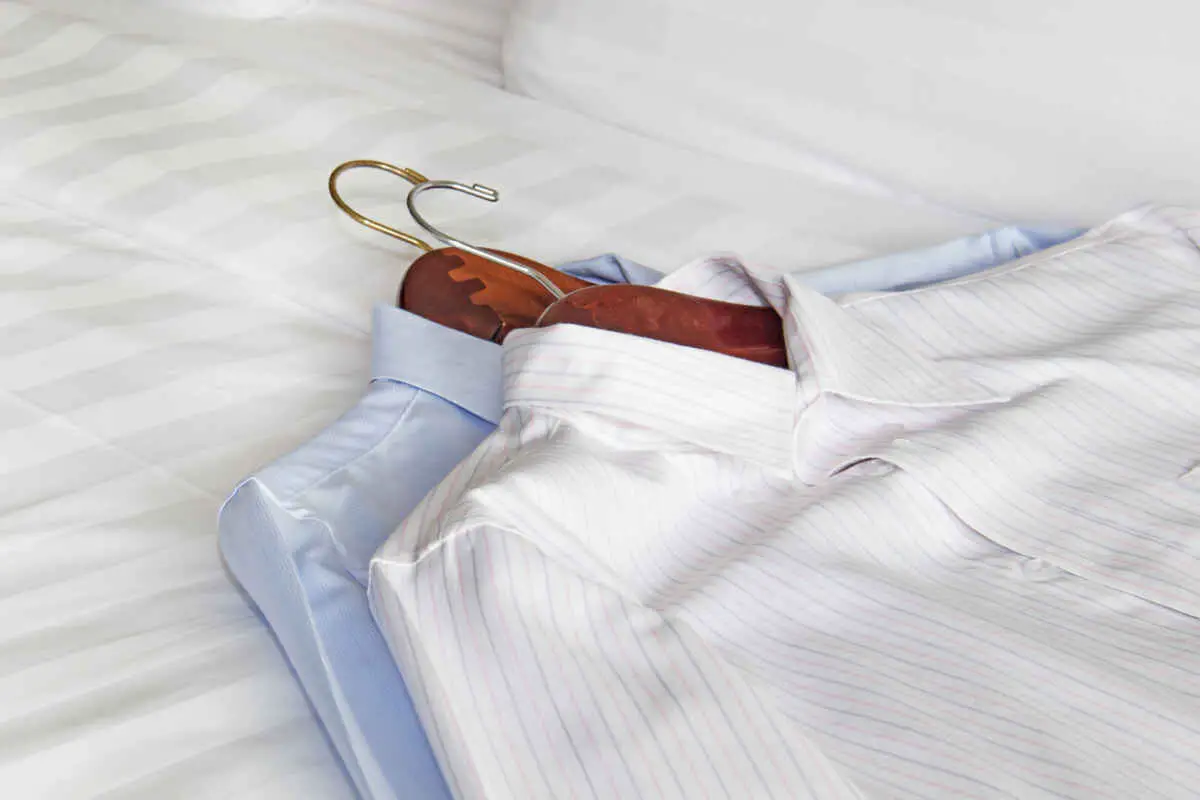 Using laundry services in Las Vegas hotels is a convenient way to keep your clothes clean while you're on an extended vacation. Many Vegas hotels offer laundry service at an additional cost, but it's worth it to have clean clothes while you're enjoying your trip.
The MGM Grand offers laundry services at a fee. It's a great option for those staying in the hotel for an extended period. The laundry service is also convenient for those who do not want to pack light when they travel.
This article will explore your options for cleaning your clothes at the MGM Grand and what other amenities you can enjoy when staying at the hotel.
Compare and save! Check current MGM Grand room rates at TripAdvisor.
How To Clean Your Clothes at the MGM Grand
While staying at the MGM Grand, you have a few different options for laundry. You can use the in-room laundry service, find the nearest laundromat, or send your clothes out to be cleaned. 
There are no coin-operated laundry facilities at the hotel, but you'll still be able to get your laundry done while staying at the MGM Grand.
Use the MGM Grand Hotel's Laundry Service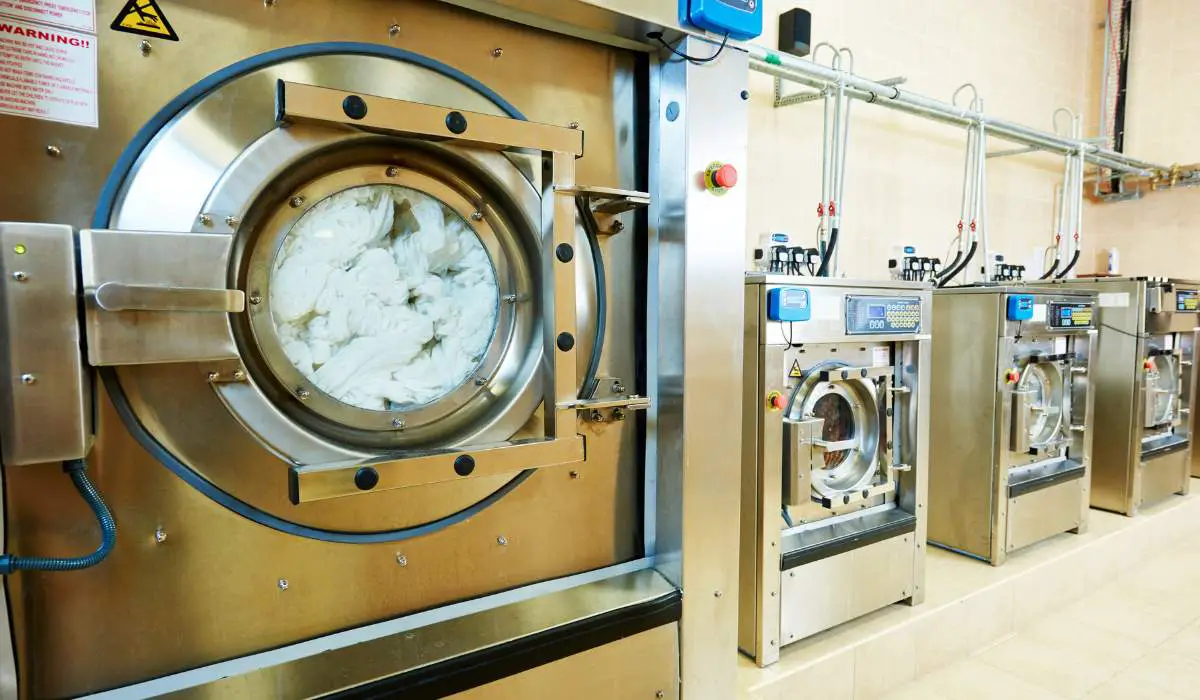 Are you looking for a convenient way to clean your clothes without leaving the hotel or finding a laundromat? In this case, you can use the hotel's laundry service during your stay at MGM Grand.
The cost of MGM Grand's laundry service will depend on how many items you need cleaned (the cost is per item cleaned), and you can arrange for your clothing items to be picked up by calling 877-880-0880 and asking for the bell desk.
You can also let them know how you want your clothes cleaned. The MGM Grand hotel's laundry service is usually reliable and quick, so you won't have to worry about not having anything to wear at your next event.
Have Your Laundry Picked Up and Delivered to You
If you're traveling to Las Vegas and staying in a hotel, you can also have your laundry picked up and delivered by Hamperapp. It can be a convenient option if you're short on time or don't want to leave your hotel room. There are a few things to remember when using this service, such as the price and turnaround time.
Laundry pick-up and delivery services can be a great convenience if you're short on time or don't want to waste time hanging out in a laundromat during your Las Vegas vacation.
Find the Nearest Self-Service Laundromat in Las Vegas
Self-service laundromats are one of the cheapest ways to get your laundry done, especially in a city like Las Vegas. If you have time to spare and want to save some money, this option is the way to go.
You'll find a lot of laundromats in Las Vegas, most of which are open 24 hours a day. You can wash and dry your clothes quickly and easily, and you don't have to worry about the additional costs of your hotel laundry service.
Unfortunately, in most instances, you will need to head away from the Strip to find a laundromat, which adds extra time but can be a good choice if you have a lot of laundry to do.
Other Guest Services Offered at MGM Grand
The MGM Grand is one of the most popular hotels on the Las Vegas strip. The hotel offers a variety of amenities that are perfect for visitors, and they will make your stay comfortable, memorable, and convenient. Services at MGM Grand include:
Concierge Services
MGM Grand offers personalized services to hotel guests. These concierge services include making restaurant reservations, booking transportation, and providing information about local attractions.
An MGM concierge can make your stay at the hotel more enjoyable by taking care of the little details you may not have time for. 
Daily Housekeeping
MGM Grand's housekeeping department works tirelessly to ensure that all areas of the hotel are clean and tidy. Room attendants typically enter guest rooms in the morning to tidy up.
In the evening, they may return to provide an additional service, such as turning down the bed for the night. Additional services may be provided upon request or as part of a package.
Dry Cleaning Services
Dry cleaning is a process that removes soil and stains from fabrics without the use of water. It can also help your clothes last longer by preventing fabric damage from washing with water. This is an excellent option if you have clothes that can't be washed traditionally, such as cashmere sweaters or silk shirts.
MGM Grand offers dry cleaning services, which is especially convenient for business travelers who often need to maintain a professional appearance while on the road. 
Porter or BellHop Services
Porters or bellhops are hotel guest service professionals responsible for various tasks, including luggage assistance, room service delivery, and providing information about the hotel and its amenities. 
At the MGM Grand, porters are known for effectively communicating with guests and providing exceptional customer service. You should feel welcome and comfortable when you arrive at the MGM Grand, and porters can help create that feeling.
RELATED: How Much To Tip Your Bellhop in Vegas (Tip Guide)
In-Room Massage
There's nothing like a massage to help you relax and rejuvenate in Vegas. And what could be more convenient than having an in-room massage service right in your room at the MGM Grand? Whether you're looking for a Swedish or hot stone massage, the hotel's in-room massage services can accommodate your needs.
In-room massages are the perfect way to unwind after a long day of sightseeing or shopping. And if you're traveling with someone special, it can be a great way to spend quality time together. Just imagine: no need to go out and find a spa outside the hotel, no need to make small talk with a stranger – just you, your partner, and a relaxing massage.
In-Room Dining
You'll love eating out in Las Vegas, but sometimes it's nice to order in. In-room dining services at the MGM Grand allow you to order food from the comfort of your own room. It can be a great option for those who want to relax after a long day of sightseeing in Las Vegas. 
ALSO SEE: 8 Things To Do Your First Night in Vegas (Don't Miss These!)
There are usually plenty of options on the in-room dining menu, so you'll surely find something that everyone in your group will enjoy. And, if you're looking for a little bit of privacy, ordering in can be a great way to avoid the crowds in the hotel restaurant.
The MGM Grand rooms contain many amenities for their guests. Click on the link to learn more about the things you can expect from the rooms.
Find the best room deals at MGM Grand and save big with TripAdvisor!
Conclusion
If you're looking for a place to stay in Las Vegas, then the MGM Grand should be at the top of your list. Not only does this hotel have an amazing casino, but it also has a laundry service that can take care of cleaning and ironing your clothes for you while you're away.
In addition, the hotel offers plenty of other amenities to make your stay even more enjoyable.