Vegas Hotels: Can You Bring Your Own Alcohol? (Explained)
(This article may contain affiliate links. If you click through and make a purchase, we will receive a small commission at no additional cost to you. )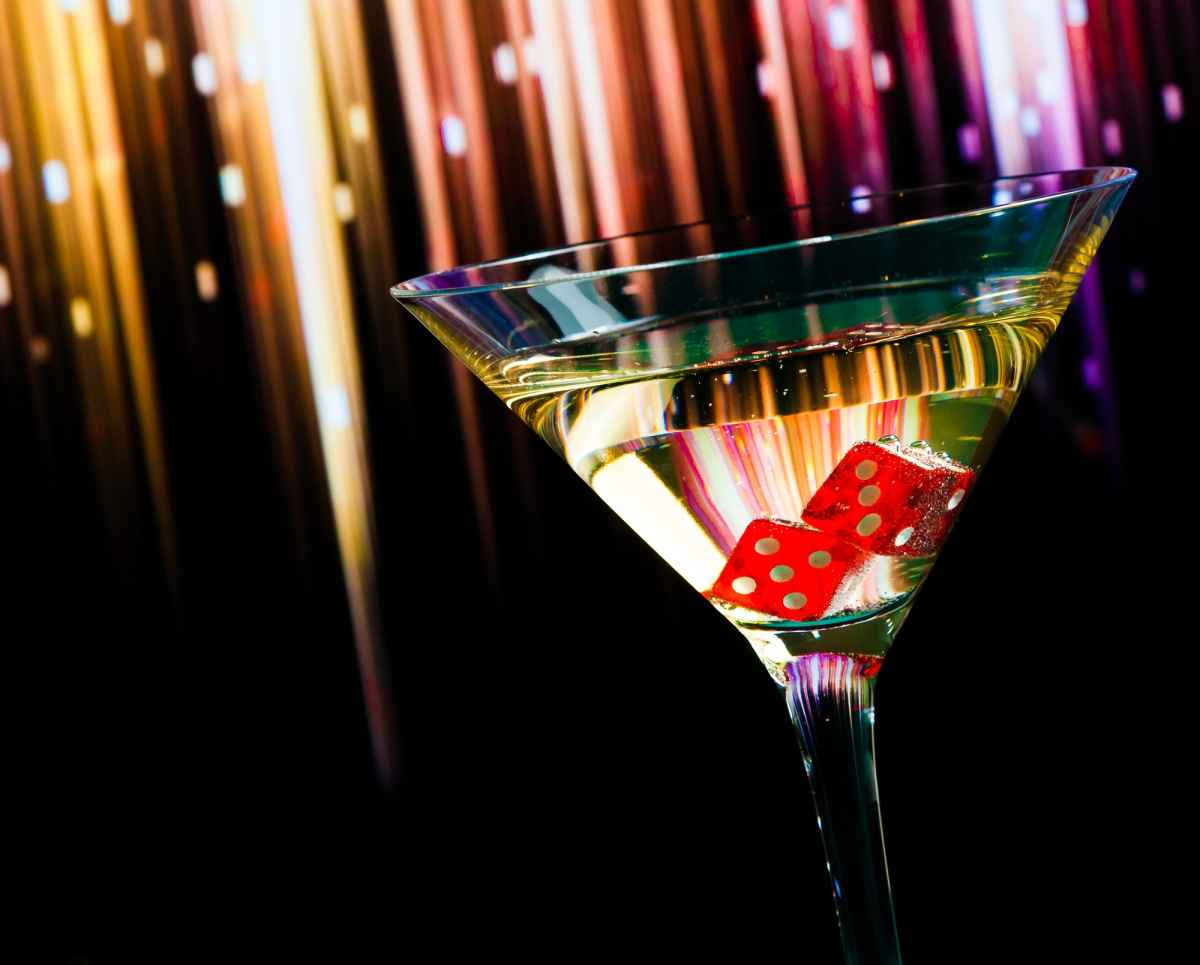 Visiting Las Vegas and staying on the Strip can be a fun but expensive experience. So to save on drinks, you may wonder if you can bring your own alcohol into your Vegas hotel. 
Technically you can bring your own alcohol into your Vegas hotel since no specific law explicitly prohibits you from doing so. However, Vegas hotels may have policies against bringing outside beverages into the property. Some may only enforce restrictions in certain areas of the hotel.
In this article, I'll explore whether outside alcoholic beverages are allowed into Vegas hotels and why you should consider bringing your own drinks on your next trip to Sin City.
Compare and save! Check current Las Vegas hotel room rates at TripAdvisor!
Do Vegas Hotels Prohibit Bringing Your Own Alcohol?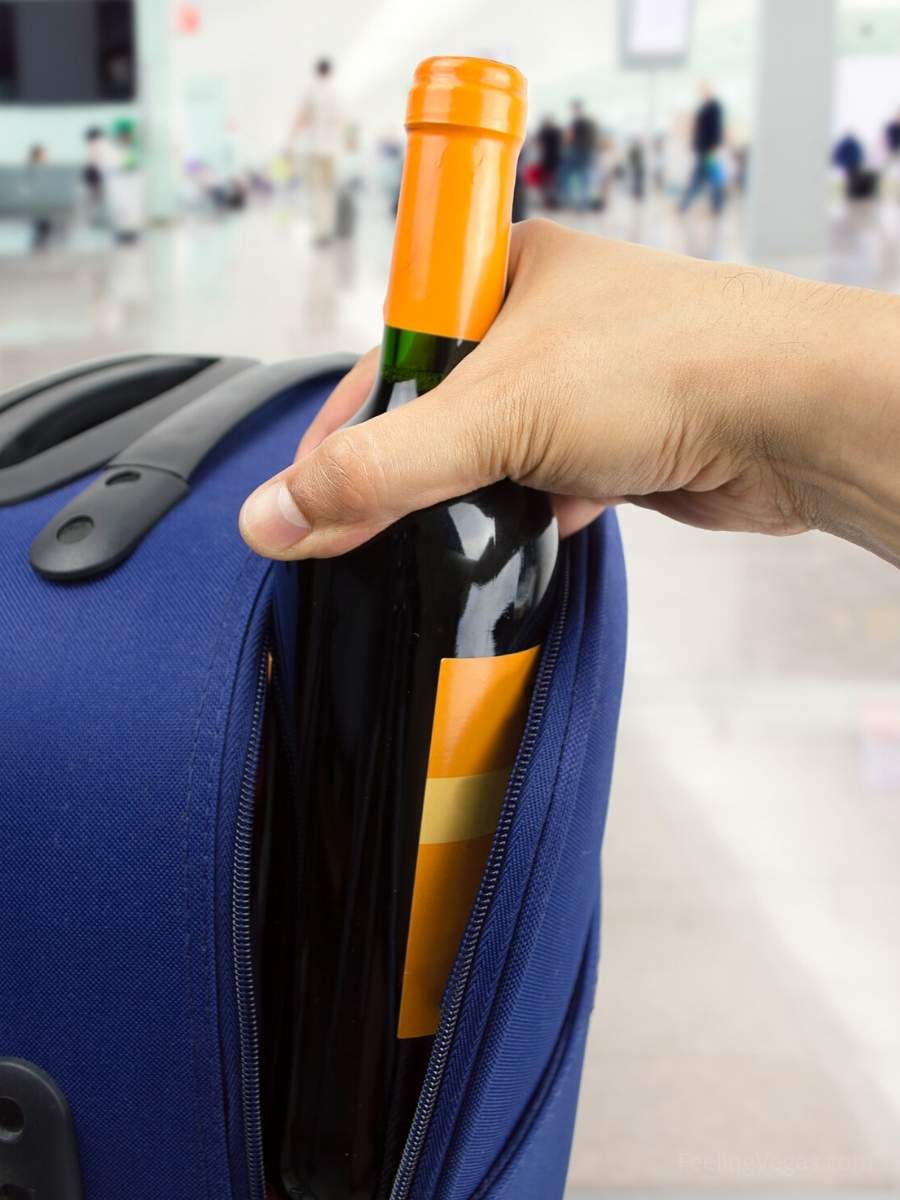 Many popular Vegas hotels on the Strip officially do not allow you to bring your own alcohol from outside the resort up to your room. Most of them post their policies regarding outside alcoholic drinks on their websites, and you may find a sign near the hotel entrance.
While this is the "official rule," it's not something guests will generally find heavily enforced. Many Las Vegas hotel guests, upon arriving in town, head to a local store to stock up on adult beverages and snacks to keep in their room and have no problem with security.
I mean, who doesn't want to save a few bucks on alcoholic drinks while in Vegas? If you buy every drink at a casino bar, you will quickly go broke, and hotel security is not going to search your bags when heading up to your room.
The reason for the rule is to keep people and businesses from hosting large parties where they cater their own food and drinks. Every Vegas resort offers catering services and wants you to use their services if hosting an event. That's one of the ways Las Vegas hotels make money.
For individuals or small groups who want to bring some alcohol into their room, it's not a big deal, and the key is to do it discreetly. There's a big difference between carrying a twelve-pack or bottle into your room versus rolling in a keg or carrying bags filled with liquor.
Some hotels on the Strip even explicitly state that you can bring your own food and liquor within reason. The Cosmopolitan, for instance, specifically states on its website that bringing your own alcohol for personal consumption is allowed.
Bringing a Cooler to a Vegas Hotel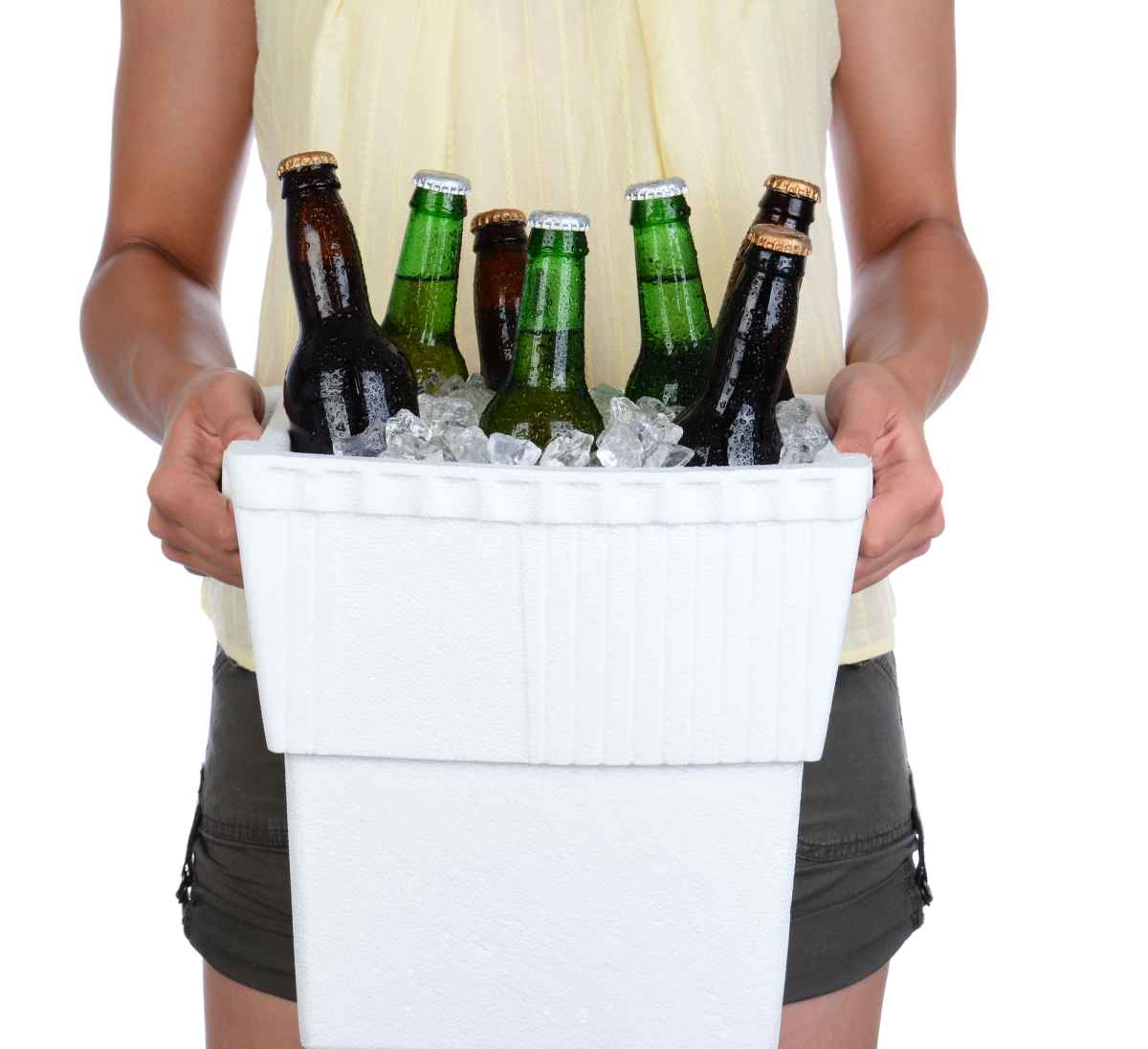 In addition to bringing in alcohol, some Vegas hotel visitors like to also bring a cooler or pick one up when they arrive. This is much more of a grey area. Some Las Vegas hotels will allow a cooler in your room, while others will not.
For instance, the Encore at Wynn says that along with outside food and beverages, you can't bring a cooler with you when you stay at the property. As a general rule, the nicer the hotel you're staying at, the less likely you'll be allowed to bring a personal cooler to your room.
If you plan to stay or hold a business meeting at a Vegas hotel, check the hotel or resort's rules on outside beverages and coolers before bringing your own alcohol. This information can usually be found on the hotel website under "FAQs" or "additional information."
You can also call or email the hotel's concierge.
Areas in Vegas Hotels Where Outside Alcohol is NOT Allowed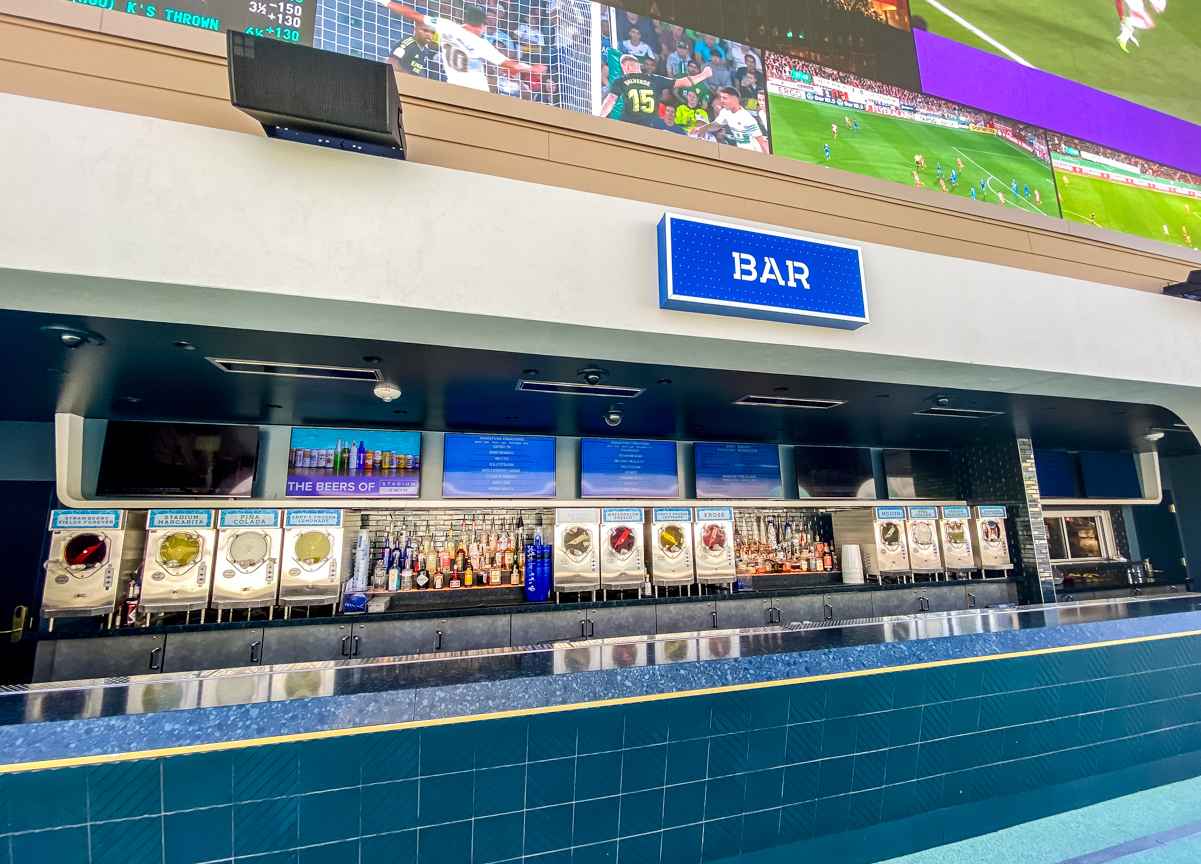 Even if a hotel allows you to bring in your own alcohol, there may be specific areas within the hotel where they will enforce "no outside alcohol" restrictions. You can generally expect that individual venues within a resort property will not allow you to bring in outside alcohol.
These venues typically include the following:
Pools
Fitness centers
Casinos
Restaurants
Nightclubs
Each one of these venues, with the exception of the fitness center, sells alcohol, and they will lose money if they allow guests to bring their own.
If you decide to purchase your alcohol outside and bring it into a Las Vegas hotel, the safest option is to take it directly to your hotel room, be discreet about it, and not openly disclose it.
Keep in mind that not all hotels provide cups or wine bottle openers. Some may even charge a corkage fee if you want a bottle of wine opened, so consider these things in advance to avoid unnecessary problems and additional costs.
Do the Same Open Container Laws on the Strip Apply to Vegas Hotels?
The fun thing about Las Vegas is that you can drink while walking around the Strip and not worry about open container laws, as it is legal to take your open container of alcohol outside onto the street.
However, the open container laws on the Strip are the same as what many hotels enforce and may prohibit when it comes to carrying your own alcohol into their property.
For example, you cannot sip a drink openly if it is in a glass container because it is required to be in a plastic cup or can. If you walk in or out of a Vegas hotel with an open glass container, you will likely be asked to discard it since it is prohibited.
Many hotel properties have plastic cups available by the front entrance that you can pour your drink into on your way out the door.
If you brush off the warning and disregard the hotel policy, the hotel staff can contact either security or the police, so do not refuse to comply with the law in this case. It will be considered disorderly conduct; you may expect to be cited or arrested.  
For most people, being asked to pour their drink into a plastic cup before they head outside is no big deal and won't present a problem.
Why You May Want To Bring Your Own Alcohol Into a Vegas Hotel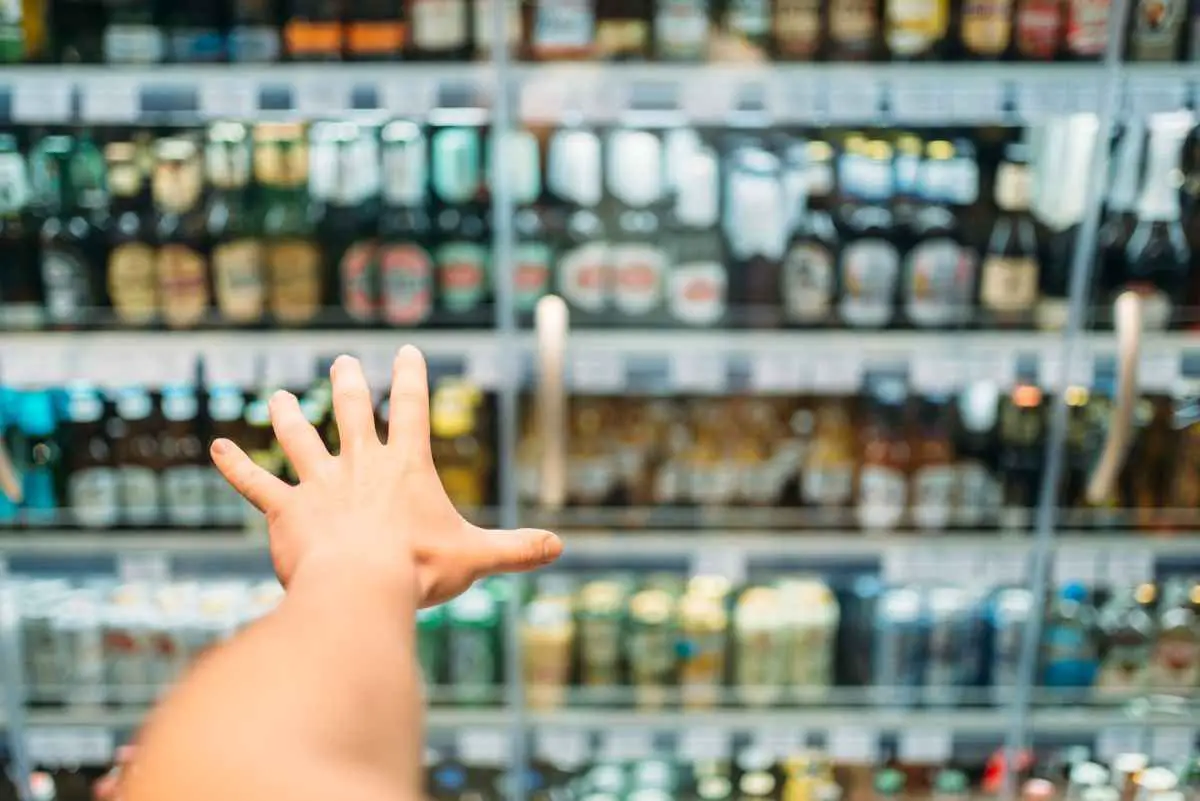 One reason most guests consider bringing their own alcohol when checking into a Vegas hotel is the price of drinks.
The bars, nightclubs, casinos, and restaurants at Vegas hotels typically sell overpriced alcoholic drinks, so it is much cheaper to bring your own sometimes. Even hotel room minibars can be expensive, which may have you contemplating carrying your own alcohol, especially if you want to stretch your budget.
Some guests also believe that Las Vegas casinos serve poor quality and watered-down alcoholic drinks. That's why you may want to consider bringing your own liquor to ensure you only have the good stuff.
If you're more of a wine or beer drinker and not into hard drinks, purchasing a six-pack or a few bottles of wine at a store can be less costly than buying them directly from your Vegas resort.
Reasons You May Not Want to Bring Your Own Alcohol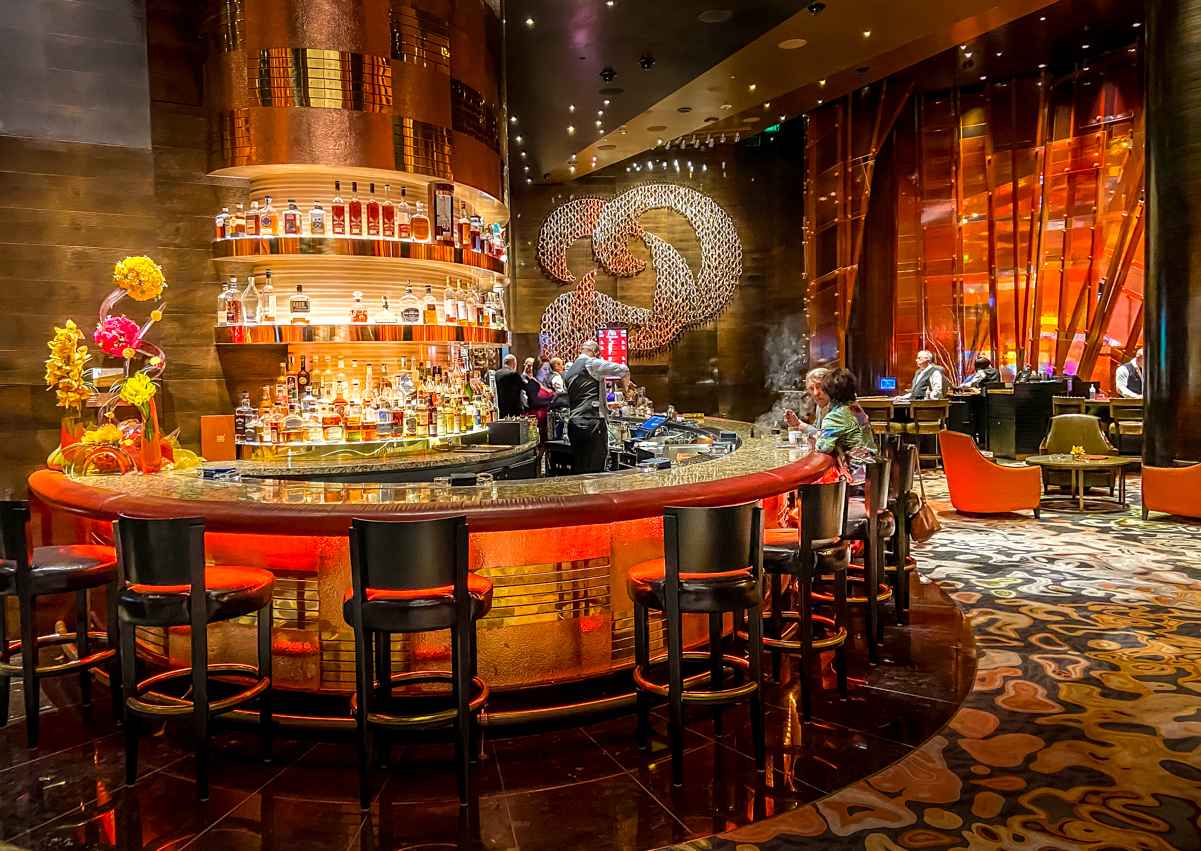 Bringing your own alcohol should be the last thing on your mind if you come to Vegas to unwind and experience the bar scene. Having a few of your own drinks is great to pre-party with or while you're getting ready to go out, but you'll want to experience Vegas's bars and lounges firsthand.
If you're lounging by the pool, no poolside session is complete without ordering a few cocktails from the hotel pool bar. You can also get drinks for free in casinos as long as you're spending money gambling. 
Additionally, if the price isn't a problem, and you're only concerned about the quality of the drinks, be sure to tell the bartender that you want top-shelf liquor. 
RELATED READING: The 18 Cheapest Bars on The Strip
Where Can You Purchase Your Own Alcohol in Vegas?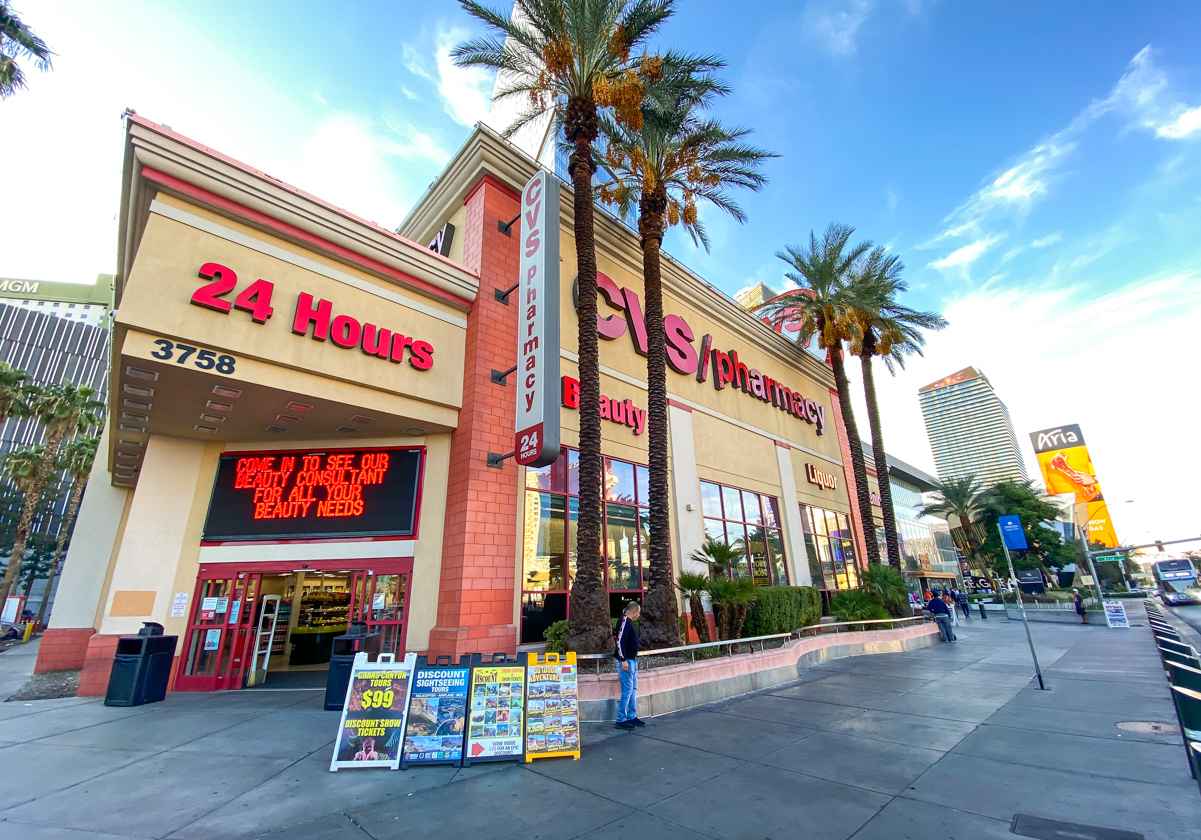 There are many liquor stores in Las Vegas where you can purchase your own alcohol to take to your Vegas hotel room discreetly. Wally's Wine & Spirits at Resorts World and the wine shop inside Eataly's Marketplace (Park MGM) are two popular wine and spirit stores on the Strip.
If the price point is a significant factor when purchasing alcohol in Vegas, pharmacy chain stores like CVS or Walgreens generally have cheaper selections. There are several CVS and Walgreens locations to be found on the Strip.
ALSO SEE: Liquor Stores Near Aria Las Vegas
One thing is for sure; you can purchase your own alcohol anytime since there are no hourly restrictions for selling and buying alcoholic drinks in Nevada. There are also liquor stores and convenience stores that are open and sell alcohol 24 hours a day.
Vegas Hotels: Bringing You Own Alcohol – Conclusion 
While there are no laws prohibiting anyone from bringing their own alcohol into Vegas hotels, guests should respect the hotel's policy against outside drinks or at least be discreet when doing so. 
Some hotels will have stricter rules than others, and pretty much all of them have restrictions on carrying drinks to certain areas, such as the pool, restaurant, or club. Check the hotel's website for details or confirm with the hotel to be safe.
If the price and quality are your top reasons for bringing your own alcohol, be discreet and carry it directly to your hotel room to enjoy.
FOR FUN: Drinks at The Tipsy Robot in Las Vegas (Menu & Prices)