Las Vegas Resort Fees: Are They Legal? (The Surprising Truth)
(This article may contain affiliate links. If you click through and make a purchase, we will receive a small commission at no additional cost to you. )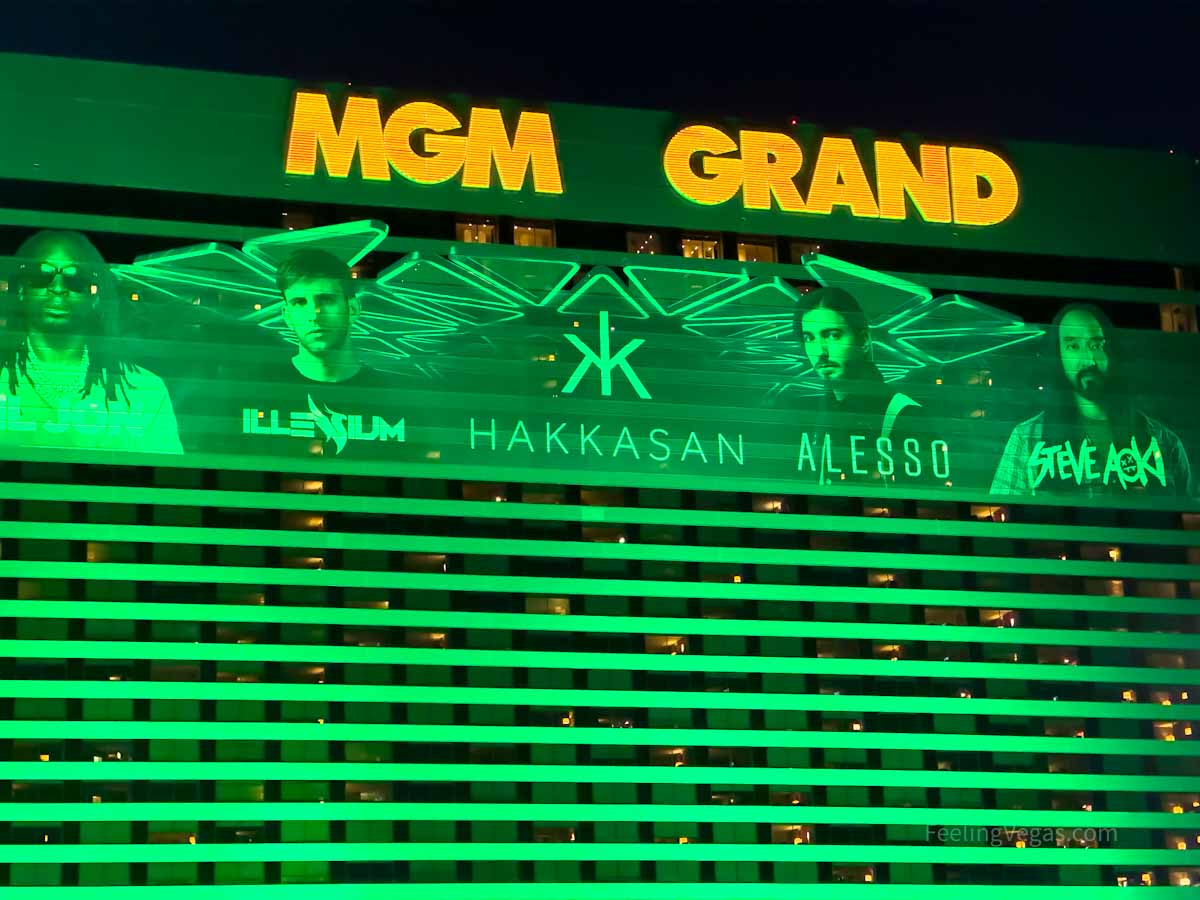 Las Vegas is known for its luxurious hotels and extravagant casinos, but one aspect of this famous city that many travelers find confusing and frustrating is the prevalence of resort fees.
These additional charges, typically added to a hotel bill at check-out, can range from $30 to $45 per night plus tax and cover various amenities and services the hotel provides.
But are these extra fees legal?
Las Vegas resort fees are legal. While the legitimacy of these fees is a subject of debate and concern, hotel resort fees in Vegas will be legal until laws are passed saying otherwise.
In the meantime, understanding how these fees work is essential for any visitor planning a trip to Las Vegas.
Many argue that these fees are not transparent, hidden in fine print, or not clearly communicated to guests.
On the other hand, hotels contend that resort fees are an important part of covering the costs of amenities such as pool areas, gyms, daily newspapers, and bottled water.
Key Takeaways
Resort fees in Las Vegas can range from $30 to $45 per night and are applied to a hotel bill upon check-out.
The legality of resort fees is a subject of debate and frustration among visitors.
Transparency and communication of these fees are important factors in their legal standing.
Understanding Las Vegas Resort Fees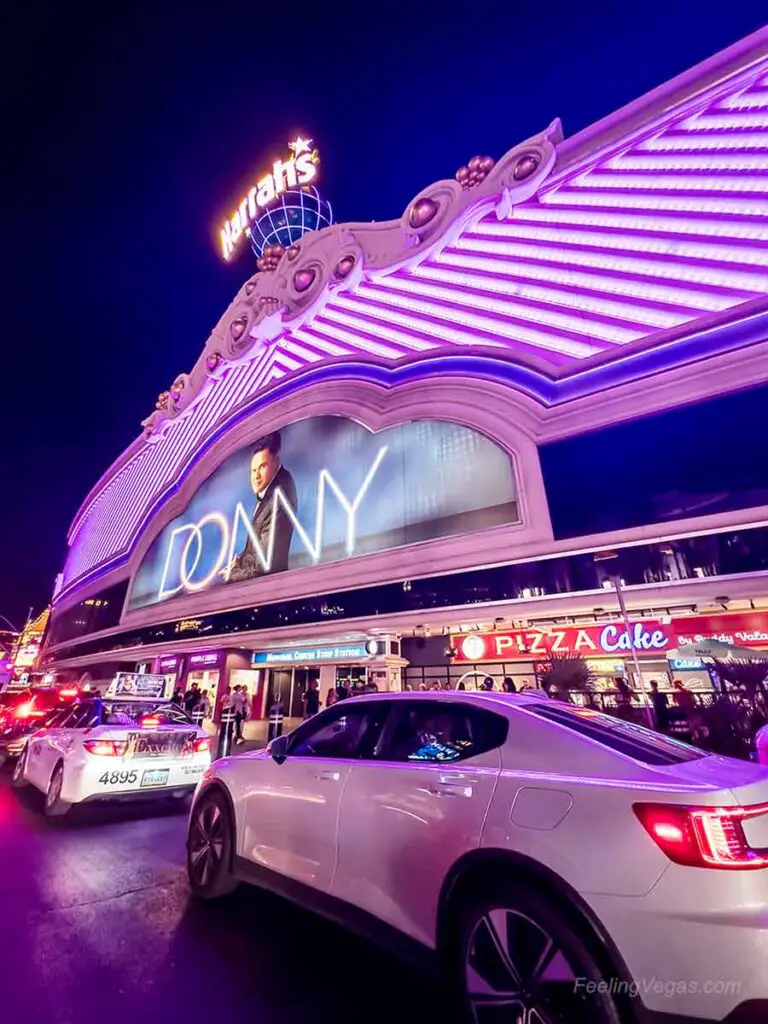 When planning your trip to Las Vegas, it's important to factor in resort fees (sometimes called "amenity fees, resort charges, or facility fees") as part of your budget.
Since these fees are often not included in the initial room rate, it's good to know what you're paying for and what amenities are covered under these charges.
Amenities Covered By Resort Fees
Most hotels in Las Vegas add a resort fee, which goes beyond just the cost of the room. The good news is that these fees cover a range of amenities that can help you enjoy your stay.
Here are some of the common amenities included in resort fees:
Fitness center access: Keep up with your workout routine while you're on vacation. Many hotels offer access to a fitness area or gym as part of the extra fee so you can stay in shape during your trip.
Internet: Stay connected with friends and family with internet access included in your fee. This could be standard or high-speed internet access, depending on the hotel.
Pool access: Take a refreshing dip in the hotel's pool without worrying about any additional charges.
Boarding pass printing: Save time at the airport by printing your airline boarding pass at the hotel. This service is often included in the fee.
Daily newspaper: Stay informed and catch up on the latest news with a complimentary daily newspaper.
Bottles of water: Stay hydrated with complimentary bottles of water placed in your hotel room each day.
Unlimited local and toll-free calls: Keep in touch with friends and family, and make any necessary local calls without worrying about phone charges.
By understanding the amenities covered by a Las Vegas resort fee, you can utilize these perks and plan your trip accordingly. Just remember that the specific amenities may vary depending on the hotel, so always double-check with your chosen resort to ensure you know what's included in their respective resort charge.
Major Casinos and Their Hotel Resort Fees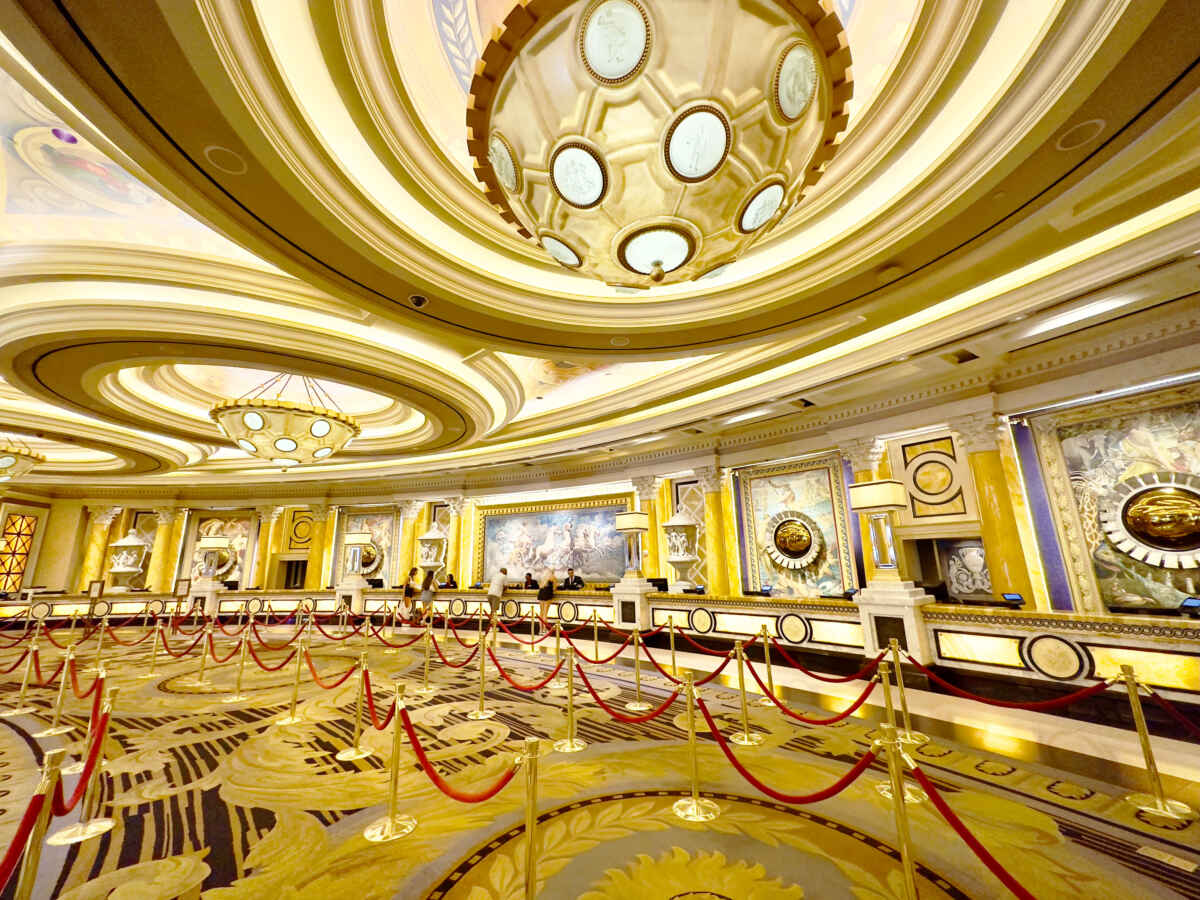 In this section, we'll discuss specific resort fees at some major Las Vegas hotels on the Strip and Downtown, as well as some other miscellaneous properties.
Las Vegas Strip Hotels
Vegas Strip hotels are known for their luxurious accommodations and world-class amenities. However, with those amenities come added costs in the form of resort fees. Here are some examples:
MGM Grand: MGM Grand charges a resort fee of $45 while offering amenities such as wireless internet and fitness area access.
Caesars Palace: Caesars Palace has a nightly resort fee of $45.95, offering perks like Wi-Fi and fitness room access as well.
The Las Vegas Strip is where you'll find the highest fees in the city. However, it's important to note that not all Strip hotels have facility fees. For example, Casino Royale (TripAdvisor) does not have a resort fee at all.
Downtown Hotels
Downtown Las Vegas hotels also have resort-related fees, though these are generally lower than those on the Strip. Some examples include:
Downtown Grand: The Downtown Grand (check rates at TripAdvisor) has a nightly fee of $29.95, which includes Wi-Fi and access to the fitness room.
Golden Nugget: The fee at Golden Nugget (TripAdvisor) is $34.95 per night, offering amenities like Wi-Fi and gym access.
Miscellaneous Hotels
There is a wide range of resort fees at other Vegas hotels. Some examples:
Hilton Lake Las Vegas: At Hilton Lake Las Vegas, the resort fee is only $29 per night, and it covers Wi-Fi, shuttle service, and more.
Westgate: The Westgate Las Vegas (TripAdvisor) charges a resort fee of $34.95 per night, which includes amenities such as wireless internet and fitness center access.
When determining the true cost of a room in Las Vegas, it's important to factor in any additional charges that may be added on top of the advertised room rate. This information will help you make the best decision for your budget and preferences.
Resort Fees in Vegas and Legal Concerns
Hidden Fees and Legal Implications
Many argue that resort charges are illegal as they can be considered hidden fees.
These additional charges may not be apparent when booking, especially if you book through an online travel agency. It's only after paying for your room with your credit card that you may notice this extra cost.
Since transparency and disclosure are essential in avoiding deceptive practices, the legality of these fees is often questioned.
Lawsuits and Controversies
Several major hotel companies, such as Marriott International, have faced lawsuits regarding resort fee practices. These lawsuits allege that the companies engaged in deceptive practices by not clearly disclosing these fees or including them in the advertised room rate.
Travelers United and other consumer advocacy groups argue that resort fees should be included in the displayed price so consumers can easily compare the costs of different options. Furthermore, the Federal Trade Commission and numerous state attorneys general have also expressed concerns about misleading resort fee practices.
Resort Fees Waived
In light of these legal concerns and controversies, some hotels offer ways to avoid or reduce resort charges. For example, loyalty rewards programs and elite status tiers, such as platinum or diamond, may offer waived fees as a perk.
Ultimately, the legality of resort fees remains a contentious issue. As a traveler, it's essential to be aware of these fees and consider them when planning your budget.
Remember to read the fine print when reserving a Vegas hotel carefully.
Alternatives and Ways to Avoid Resort Fees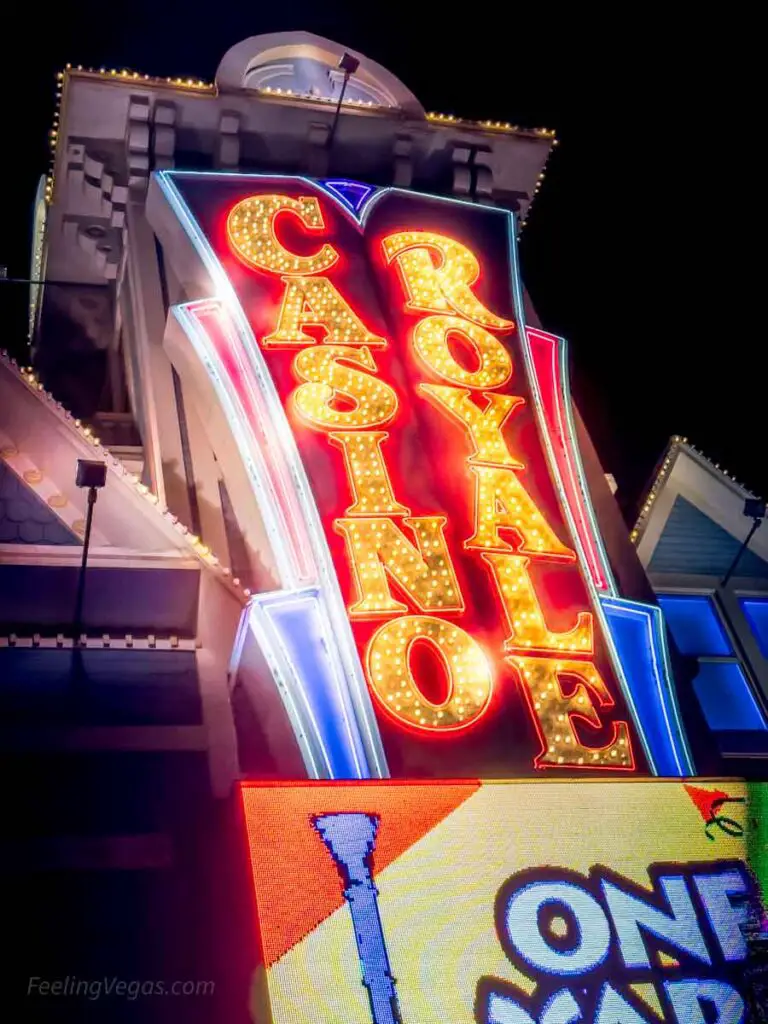 If you'd like to avoid resort fees on your next trip to Vegas, don't worry! We've got some options for you to avoid those pesky fees and enjoy your trip without breaking the bank.
Las Vegas Hotels Without Amenity Fees
For starters, check out hotels with no resort charges. One option mentioned earlier would be Casino Royale. It's right on the Strip and won't include that extra hidden cost. See our complete list of 22 popular hotels without resort fees in Las Vegas.
Beyond that, there are some other ways to avoid fees:
Become a member of a hotel/casino loyalty program. These programs can be joined for free through the hotel. If you have a high-tier status, such as Diamond Status, with a specific hotel chain or casino, they might waive the resort fees for you.
Reserve your room with points! Some hotel chains like IHG, Hyatt, and Hilton don't charge added fees when you book your stay with points. It's a fantastic way to save money and still enjoy fabulous hotel perks.
Stay at hotels off the Strip. Their resort fees tend to be lower, typically in the $25-$30 range, compared to the more expensive Strip fees, which average around $35-$40.
Contact Las Vegas hotel properties directly. Don't be shy about contacting the hotel to inquire about doing away with fees for your stay.
Refuse To Pay Resort Fees
Lastly, if you're feeling bold, you can try to refuse to pay. Some travelers have successfully negotiated their way out of resort fees upon check-in or check-out – it never hurts to ask.
Keep in mind that this approach rarely works, but it might be worth a shot.
Additionally, some travelers have successfully refused to pay resort fees by contacting their credit card companies and refuting the charges after the fact. However, these methods are not guaranteed to work either.
Impact of Resort Fees on Hotel Industry
You might be wondering how resort charges impact the hotel industry. Well, for one, these fees have become a significant source of income for hotels. In times of economic downturn or budget constraints, these fees have provided a cushion for hotels to maintain their revenue.
However, some Vegas hotel properties without these extra fees have used this as a selling point to attract customers who might be frustrated by the extra charges.
This has created a divide in the industry, with some hotel chains embracing additional fees while others opt not to charge them.
Having said that, hotels in Las Vegas that charge resort fees might find this lucrative revenue stream is about to dry up. These fees have caught the attention of not only travelers and consumer advocacy groups, but also federal agencies and attorneys general.
For instance, the Federal Trade Commission (FTC) has been looking into the legality of resort fees, as they could be considered deceptive pricing practices.
Airlines have faced similar scrutiny in the past over their baggage and other fees, so it's not surprising to see hotels becoming the target of legal action.
Resort fees have been both a boon and a challenge for the hotel industry. While providing an additional source of income for hotels, they have also drawn the ire of customers, consumer advocacy groups, and federal agencies.
Final Word
The debate and legal battles surrounding resort fees will likely continue. Eventually, resort fees may be ruled illegal in Las Vegas and the U.S. as a whole. Until then, these fees remain legal as long as they are disclosed, even though you might have to keep and eye on the fine print.
Frequently Asked Questions
Are resort fees against the law in Vegas?
No, resort fees in Sin City are not against the law. They are a common practice in the hotel industry and are used to cover additional services and amenities provided by the hotel. While some guests may find it unfair, these fees are legal and disclosed upon reserving a hotel room.
How can I avoid paying resort fees when visiting Las Vegas?
It can be challenging to avoid paying resort expenses in Las Vegas, but there are a few strategies you can try. One option is to stay at a hotel that doesn't charge resort fees. You can find a list of hotels without resort fees here. Another way to avoid paying resort fees is by prearranging your room through a hotel rewards program or using loyalty points, as some hotels remove resort fees for their members.
Is it possible to refuse a resort fee at a Vegas hotel?
Refusing to pay a resort fee at a Vegas hotel is generally not an option. When you book a room, you agree to the hotel's terms and conditions, including a fee disclosure. However, if you believe you've been charged a resort fee unfairly or mistakenly, you can try discussing the issue with the hotel's management.
What are the cheapest amenity fees in Las Vegas?
The cheapest resort fees run about $10 a night in Las Vegas. However, these are not the most popular hotels in Vegas. To find an up-to-date and comprehensive list of Las Vegas hotel resort fees, you can visit our Las Vegas resort fee guide.
Do all Las Vegas hotels charge resort fees?
Not all Las Vegas hotels add a resort fee. While the majority of hotels in Vegas have these fees, a few do not. However, expect most Vegas hotels in the prime Strip and Downtown areas to charge a facility fee.
Why do Las Vegas hotels have resort fees?
Las Vegas hotels charge resort fees to cover the cost of additional services and amenities they provide, such as Wi-Fi, fitness centers, and pools.
These fees are not included in the room rate and are added to the final bill. Hotels claim that resort charges offer guests a bundled price for various services, allowing them to offer lower room rates while still providing the amenities visitors expect.
This explanation, of course, is not true as guests are generally not allowed to save money by opting out of the added charges.