Does Caesars Palace Have a Resort Fee? (How Much?)
(This article may contain affiliate links. If you click through and make a purchase, we will receive a small commission at no additional cost to you. )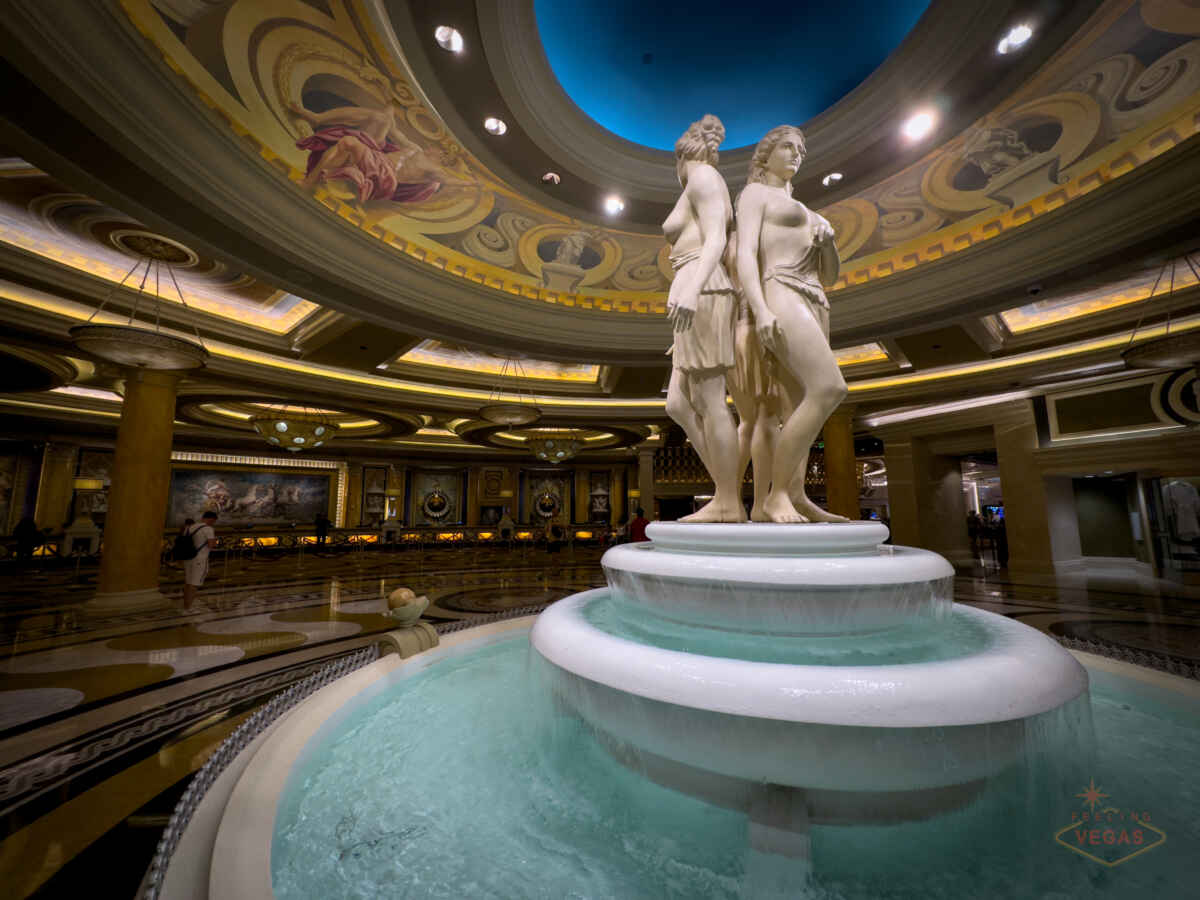 If you're planning a stay at Caesars Palace in Las Vegas, you may wonder if the hotel charges a resort fee. The answer is yes. Caesars Palace charges a nightly resort fee for all guests.
As of 2023, the resort fee at Caesars Palace is $45 per night (with tax the resort fee comes to $52.10 per night). This fee is in addition to the room rate and applies to all reservations, including award nights and complimentary stays.
Note: This additional fee is per room and not per person.
Compare and save! Check current Caesars Palace room rates at TripAdvisor!
What Does Caesars Palace Resort Fee Include?
The resort fee covers several amenities that guests can use during their stay, including high-speed WiFi, access to the fitness center, and free local calls.
In addition, Caesars Palace's website states that the resort fee also includes in-room daily internet for two devices and admission for two every day to the on-site gym.
All guests staying at the property are subject to the resort fee, irrespective of whether they utilize the amenities or not.
So choosing to not use these added amenities will not remove the resort fee from your final bill.
It's important to note that the resort fee at Caesars Palace may be subject to change, so it's best to check with the hotel directly for the most up-to-date information.
However, based on current information, it's safe to say that yes, Caesars Palace does charge a resort fee.
For a complete list of current Las Vegas hotel resort fees see our post Resort Fees by Hotel.
Resort Fees at Caesars Palace – Final Thoughts
Overall, while the resort fee may be an additional cost to consider when booking a room at Caesars Palace, it does include several amenities that can enhance your stay.
So, if you're looking to stay at a luxurious hotel in Las Vegas, Caesars Palace may be worth considering despite the resort fee.
If you'd rather not pay a resort fee during your stay in Sin City then be sure to check out our article 22 Las Vegas Hotels Without Resort Fees for a complete list of non-resort fee hotels.