Does Caesars Palace Have an Airport Shuttle? (Answered)
(This article may contain affiliate links. If you click through and make a purchase, we will receive a small commission at no additional cost to you. )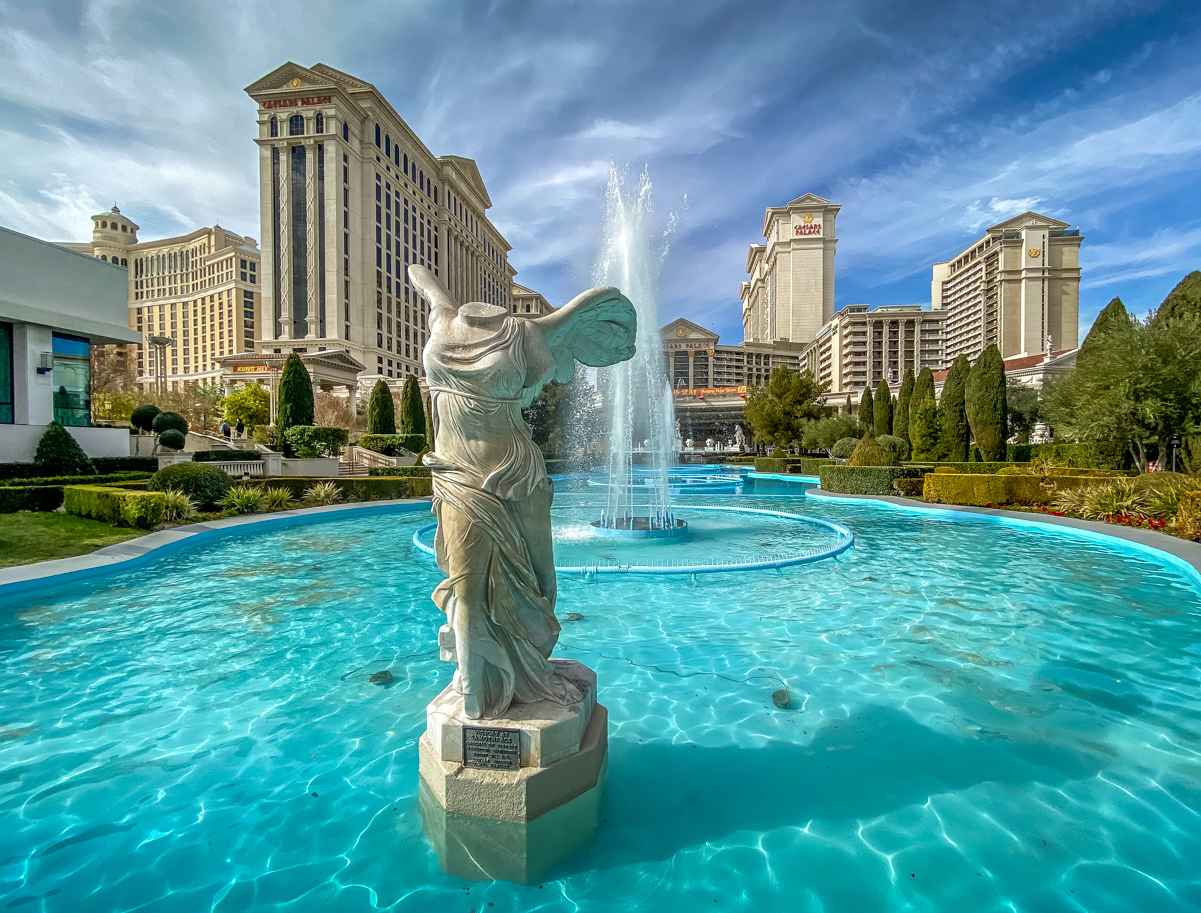 Las Vegas is a world-renowned party city–a truly notorious destination, famous for its collection of high-quality hotels and luxury resorts, such as the noteworthy Caesars Palace. For guests who are planning a Vegas strip vacation at Caesars, you might just be wondering—does Caesars Palace have their own airport shuttle? 
Caesars Palace does not provide in-house airport shuttle services. While Caesars Palace doesn't offer its own shuttle service, there's a variety of transportation options between the Las Vegas airport and the resort, including 3rd party airport shuttle services, taxis, Ubers, limos, and more.
In the following article, I will provide you with a comprehensive rundown of available commercial airport shuttle and transport services to Caesars Palace. 
Compare and save! Check current Caesars Palace room rates at TripAdvisor!
Caesars Palace Airport Shuttles
Caesars Palace is a well-known hotel and casino resort in Las Vegas. This landmark getaway is famous for its casino, world-class performances, fine dining experiences, and luxurious pools. 
As one of the most popular destinations on the strip, guests who are flying into Harry Reid International Airport (LAS) are sure to wonder about the best and most affordable options for transportation to Caesars Palace.
Caesars Palace, like other hotels and resorts located on the Las Vegas strip, does not offer its own airport shuttle service. Resorts on the strip are not allowed to operate their own airport shuttles because it would add greatly to the amount of traffic on Las Vegas Boulevard.
Thankfully, however, there are many options for third-party private shuttle transportation that can accommodate your airport transportation needs.
If you're looking to use an airport shuttle to get to Caesars Palace from the airport, Bell Trans is you're number one choice.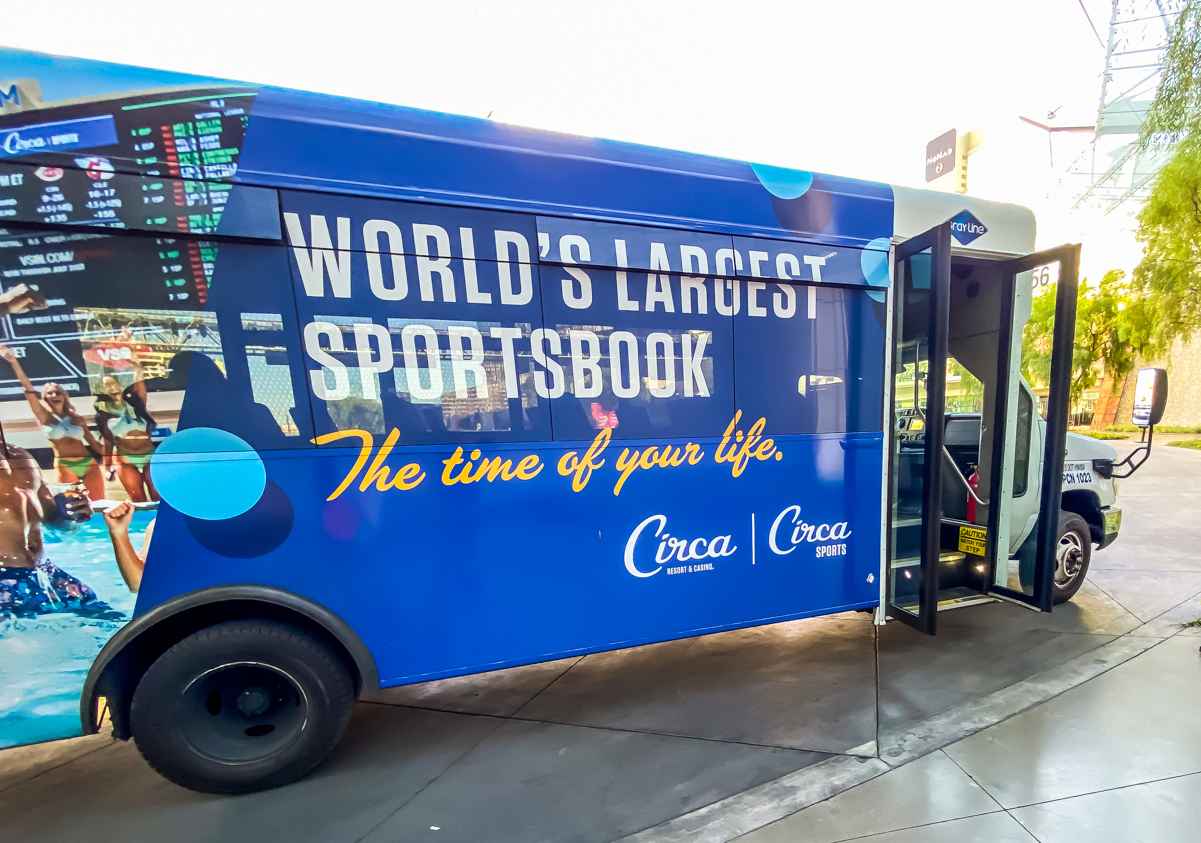 Bell Trans Shuttle Services
Bell Trans is a shuttle and charter bus service that offers bookings for airport shuttles, charter vehicles, and private cars.
Bell Trans provides shuttle services to Caesars Palace and other resorts and hotels on the strip, with costs starting at a rate of $15 for each rider (one-way).
Shuttles allow for up to 24 passengers per vehicle and make stops at different intervals and locations along the strip. Due to these stops, guests should plan for an average travel time from the airport to their hotel to be between 30 and 50 minutes.
You can either book your shuttle online in advance or purchase a shuttle ride once you arrive at the airport. I'd recommend booking in advance to ensure you have a timely exit from the airport. When you're ready to hop on your shuttle, look for the Bell Trans Shuttle desk near the exit doors outside the baggage claim area in Terminals 1 & 3.
Note: Bell Trans requests that when making a booking back to the airport from Caesars Palace at the end of your trip, you book a pickup time a minimum of 2.5 hours before your departing flight.
Bell Trans is the recommended shuttle service of Caesars Palace, as noted on the hotel's website. 
While booking an airport shuttle to Caesars Palace is easy and fairly inexpensive, it may not be the most luxurious transportation option.
RECOMMENDED: 7 Ways to Get From The Airport to the Las Vegas Strip (Vegas Shuttles)
Luxury Transportation to Caesars Palace From The Airport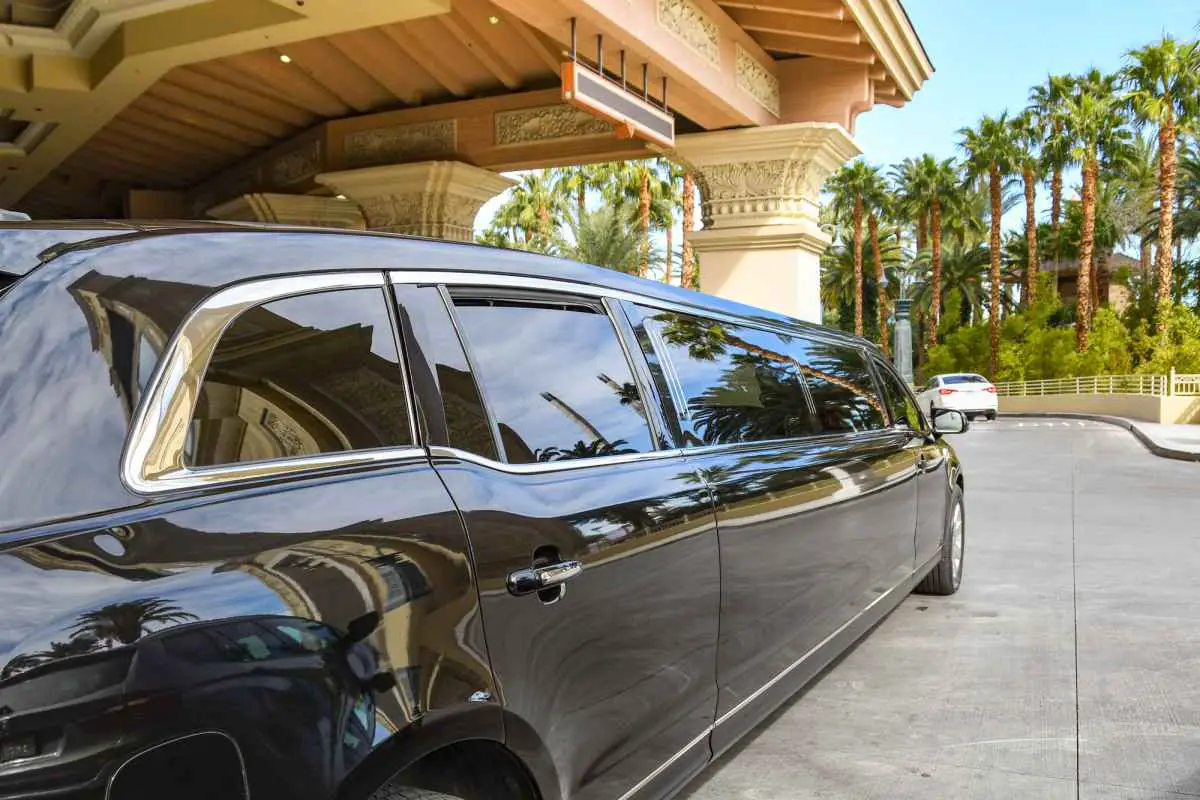 When visiting Vegas, nothing beats arriving at Caesars Palace in style! 
If this sounds good, you can opt to hire Bell Limousine to shuttle you from the airport to Caesars Palace in either a luxury car or a limousine. Luxury car trips from the airport begin at $60, and limousines are available starting at $120. 
Bell Limousine also offers complimentary champagne with their airport limo shuttles, which is a great way to start your Vegas vacation!
Bell Limousine has a variety of luxury options for standard vehicles and limousines, even offering stretch limousine options and even super stretch limousine options that can seat large parties, making these great options for large groups such as bachelor or bachelorette parties. 
You can find out more about booking a limo from the Las Vegas airport to Caesars Palace in our article here.
Simple and Fast Airport Transport to Caesars Palace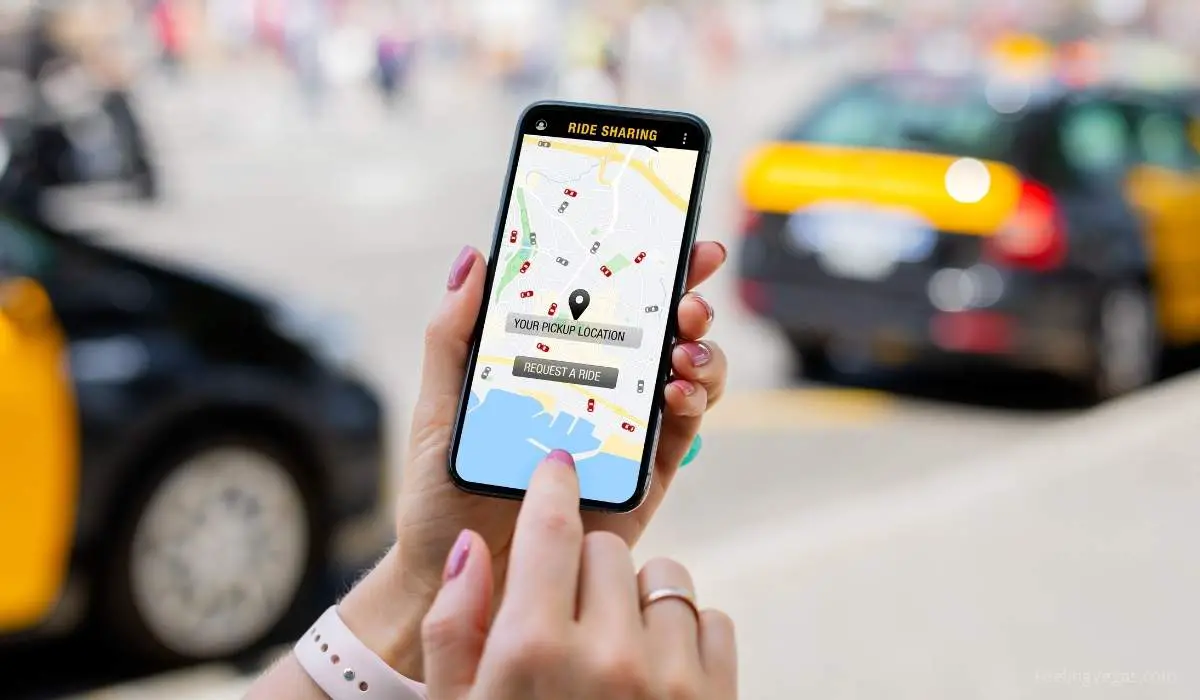 If luxury car rentals, limousines, or shuttles are not suited to your needs, there is no need to worry! There are a multitude of transportation options beyond luxury limousines, shuttles with multiple guests, or luxury car rentals.
As with most major cities across the United States, Las Vegas visitors commonly order Uber or Lyft services for rides to and from Caesars Palace and the airport.
According to the Caesars Palace website, Uber and Lyft rideshare services from the airport cost approximately $10-$15. However, make sure to note that Uber and Lyft can charge significantly increased rates or "surge pricing" during peak or busy hours.
Caesars has also partnered with Uber to establish convenient pickup and dropoff locations at the resort and all other Caesars Entertainment locations. New users can sign up with Uber on the Caesars website and receive a special code worth $20 off their first ride. 
Taxis are another option for a quick ride to Caesars Palace. In August 2021, zone pricing was officially instated by Las Vegas for all taxi trips between the airport and the strip. Under this new arrangement, taxi transport to Caesars Palace costs $27. 
Finally, Caesars Palace offers a concierge service where you can easily order a taxicab to get you back to Harry Reid International Airport in time for your departure. 
Find out what there is to do at the Las Vegas airport while waiting for your flight home in my article here.
Find the best deals on Caesars Palace rooms and save big with TripAdvisor!
Final Thoughts 
Although Caesars Palace does not offer in-house shuttle services to and from the Las Vegas airport, there are still several options for transport that will match your preferences and budget.
With the multitude of airport transportation offered in the city, you will be well prepared to experience a fabulous and memorable Las Vegas vacation!