Does MGM Grand Have an Airport Shuttle? (Answered)
(This article may contain affiliate links. If you click through and make a purchase, we will receive a small commission at no additional cost to you. )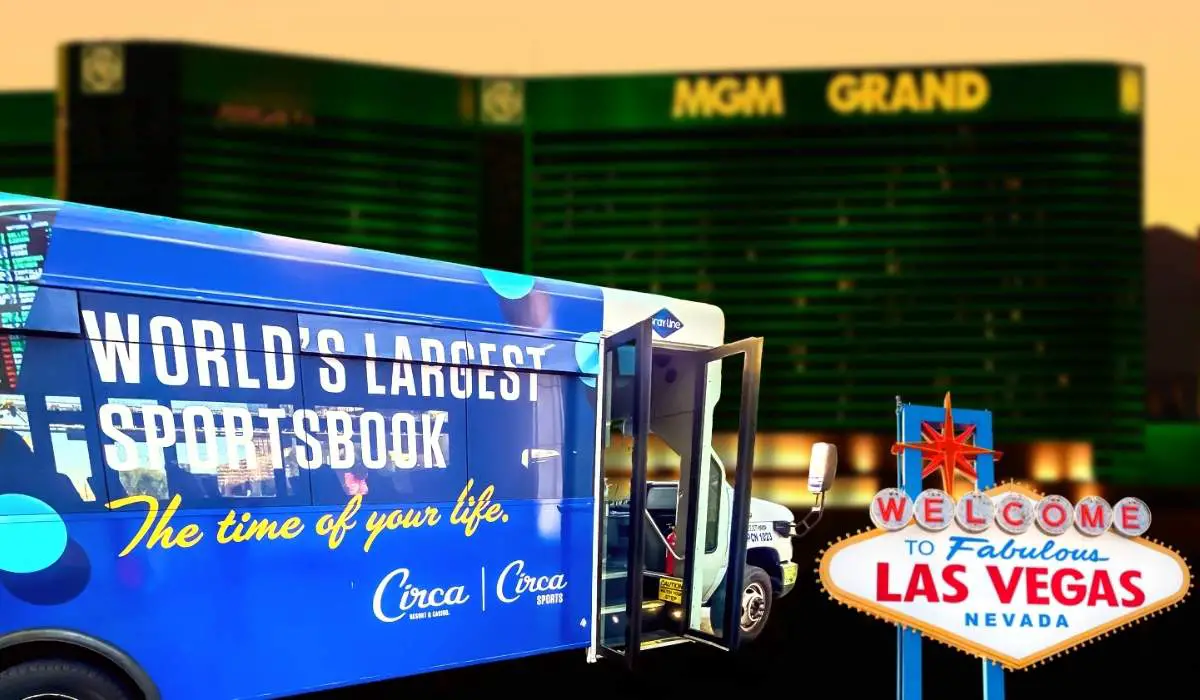 If you're planning to fly into Vegas, you'll need to consider how you're traveling from the airport to the resort you're staying at. If your destination is the MGM Grand on the Las Vegas Strip, renting a car could cause you to spend half your trip looking for or over-paying for parking.
So how will you get there? Does the MGM Grand have an airport shuttle? 
The MGM Grand does not offer their own airport shuttle service. However, there are several private shuttle companies offering rides from Harry Reid International Airport directly to the MGM Grand for only $15-20 per shared ride.  
In this article, you'll learn about the best and most affordable ways to get from Harry Reid Airport (LAS) directly to the MGM Grand Las Vegas. 
Compare and save! Check current MGM Grand room rates at TripAdvisor.
Airport Shuttle Service at MGM Grand Las Vegas
Most, if not all,  large hotels and resorts within Las Vegas do not offer their own shuttle services between the airport and their individual locations. 
Unfortunately, the MGM Grand is one of those resorts that does not have its own airport shuttle service. 
These casinos and resorts on the Strip are actually not allowed to offer airport shuttle services. The amount of traffic it would add to the already congested Las Vegas Boulevard would be too much. 
But that doesn't mean you're stuck at the Las Vegas Airport forever. There are a few private companies offering shuttle services directly from the airport to the MGM Grand and vice versa. 
Third-Party Las Vegas Airport Shuttles to MGM Grand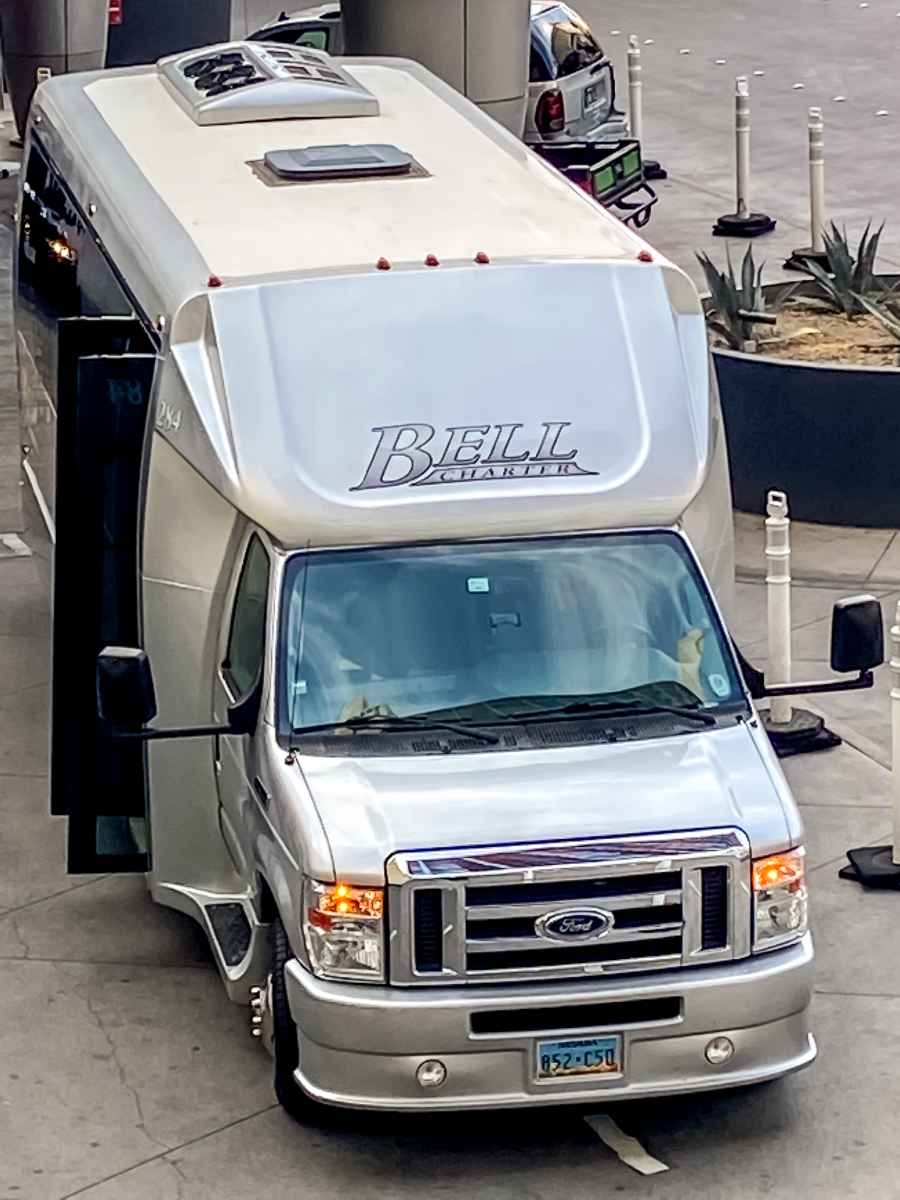 When you're looking for transportation to the MGM Grand, there are a few prominent companies that handle airport shuttles: 
Bell Trans: These guys are official partners of Harry Reid International Airport and have been on the job for many years. Their shuttle rides are affordable,

starting at just $15 per person for a one-way trip. And round-trip service is only $30 per person. The best part is you can

book online in advance

or give them a call at (800) 274-7433. 

Supershuttle

: This is another company that allows you to book shuttle rides either to or from the airport in advance. Starting at just $16.25 one-way. 

Go With Us: Offering super affordable shared rides or private rentals. A shuttle ride from LAS directly to MGM Grand is starting at just $15.08 per

person. You can even have a checked bag and personal item for no additional charge. 
Shuttles are a great option for anyone traveling on a budget or just looking for an easy way to get between the airport and the MGM Grand. But a shared ride isn't what everyone is looking for. 
Using airport shuttles can be a slow process, and if you're traveling with more than one person can get expensive quickly.
So, let's take a look at some of the other ways to get between Harry Reid International Airport and the MGM Grand Resort and Casino.
Las Vegas Airport to MGM Grand in Style
If an airport shuttle bus just isn't the way you're hoping to arrive at the MGM Grand, don't worry. There are a few other options for arriving at the hotel with a bit more class and style.
First, you should take a look at Bell Limousine. They can provide you with all sorts of airport transport options, from sedans, SUVs, limousines, party buses, and more. You can book every type of transportation you could want in advance, right from their website.
Or, if you'd like to have a more white glove approach, you can contact the MGM Grand Concierge. The Concierge at MGM Grand can help you order up all the transportation options you need to show up from the airport in authentic Las Vegas style. 
The MGM Grand concierge can help with limos, private rentals, town cars, and so much more. If you're interested in arriving by limousine, you'll find they typically start at around $99 one-way. 
I've written an article all about taking a limousine from the Las Vegas airport to hotels on the Strip. Check it out!
Ride-Sharing Service From Airport to MGM Grand
With businesses like Uber and Lyft, there are endless rides in Las Vegas just waiting for you. These ridesharing services are relatively cheap (generally) and convenient, sometimes more so than the other options available. 
Simply download one of the apps (Uber or Lyft), and check for available rides. Prices change depending on how in-demand the drivers are. On average, you'll get an Uber ride from the airport to MGM Grand for just $17. 
Note: If you're flying into Vegas during a busy time, such as a Friday, or for a large sporting or other entertainment event, prices can often be much higher due to "surge pricing" during these times. 
You should check the prices on the app carefully before ordering the ride so that there are no surprises. The apps will let you know if high-demand pricing is in effect or not. 
The Best Way To MGM Grand From The Vegas Airport
If you're looking for the easiest and most cost-effective method of traveling from the airport to the MGM Grand, a traditional cab is often your best option.  
Taking a taxi cab is the quickest and easiest way to take the 2-mile journey from the airport to the MGM Grand.
Once exiting the airport baggage claim area, look for signs directing you to "ground transportation." Here you'll find a number of cabs waiting to offer rides.
The MGM Grand is very close to the airport, and typically, the ride only takes about 5 minutes and will cost you $19 (currently, there is also a $1 fuel surcharge added per trip). 
The best part about a taxi in Las Vegas is you'll be charged a flat fee from the airport to the MGM Grand. No matter how long it takes or how busy the street traffic is. 
You can learn more about the costs of using a taxi to get around Las Vegas in my article here.
Find the best room deals at MGM Grand and save big with TripAdvisor!
Wrapping Things Up – MGM Grand Shuttle Services
While the MGM Grand does not offer their own airport shuttle service, there are plenty of options to get you to the hotel. And a cramped airport shuttle isn't always the best option to start your trip to Sin City. 
Even if you forget to book in advance, there are plenty of affordable and convenient options for you to make the 2-mile trip, such as a taxi, Uber, or Lyft ride. 
There are even more high-end options if you'd like to arrive in lavish Las Vegas style, such as a town car or even a limousine.