31 Best FREE Things to Do In Vegas 2023 (Free Attractions)
(This article may contain affiliate links. If you click through and make a purchase, we will receive a small commission at no additional cost to you. )
Las Vegas remains one of the most popular tourist cities in America, and it's gotten a pretty strong reputation for being an expensive city. But a visit to Vegas doesn't have to be pricey. There are plenty of things you can do in Las Vegas for FREE!
If you're low on cash or just want to have a good time seeing the sights without spending a bunch of money, Las Vegas is still a great place to visit!
Here are 31 FREE things to do in Las Vegas that won't empty your wallet.
The Flamingo Wildlife Habitat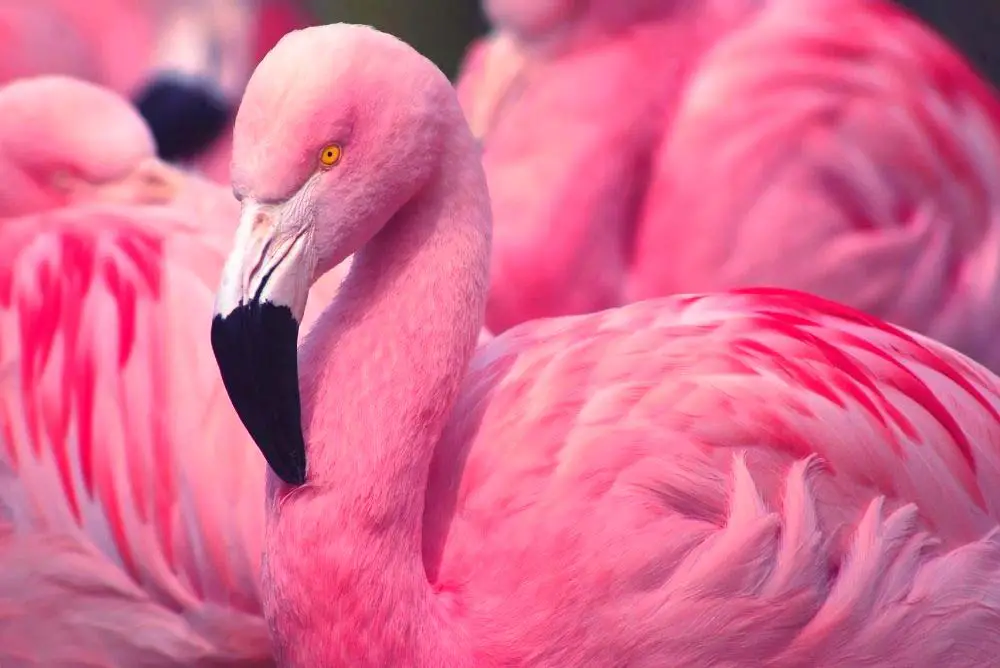 Ever since the Flamingo Casino became part of the Las Vegas skyline, these pink birds have been associated with the city's charm. It doesn't come as any surprise, then, that Las Vegas is home to one of the most beautiful flamingo habitats in America.
Nestled right inside the property of the Flamingo Hotel and Casino, you'll find The Flamingo Wildlife Habitat. It's home to several exotic animals—including a flock of Chilean flamingos. Other unique critters you'll find include swans, ducks, and pelicans. All you need to do in order to enjoy the habitat is to just walk in!
Notes:
Visiting the Flamingo habitat is a nice relaxing way to get away from all the hustle and bustle of the Strip.
The Bellagio Conservatory and Botanical Gardens (Free Must See!)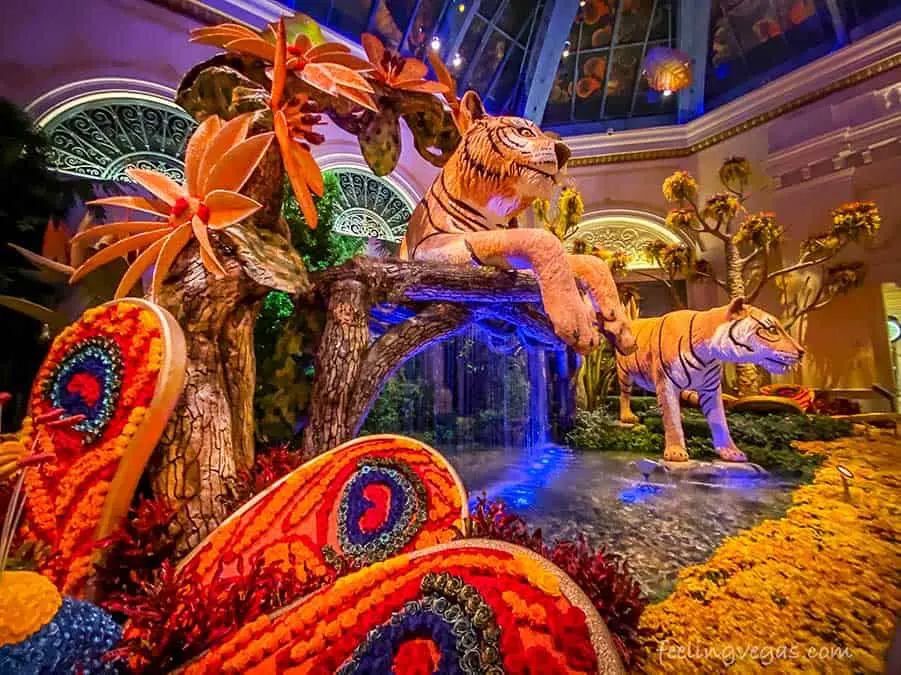 Not to be outdone by the Flamingo, the Bellagio Hotel and Casino boasts its own free-to-visit nature display known at the Bellagio Conservatory and Botanical Gardens, located just inside of the hotel. This sprawling garden is constantly changing up its flowery displays based on the season.
During the holidays, you'll see Christmas trees. During spring, summer, and fall, you'll see gorgeous seasonal installations. Occasionally, you'll be able to spot some of the rarest flowers on Earth, all in full bloom.
Notes:
The free Bellagio Conservatory is considered to be one of the best attractions in the city (paid or not), even among other top-rated venues. This area is extremely popular for photographers, so make sure to bring a camera if you want to get some Instagram-worthy shots.
The conservatory is closed for certain periods as they prepare for a new display. You can get the schedule, see more pictures, and learn what you need to know to visit the gardens in the article we've written here.
Caesars Palace – The Forum Shops Las Vegas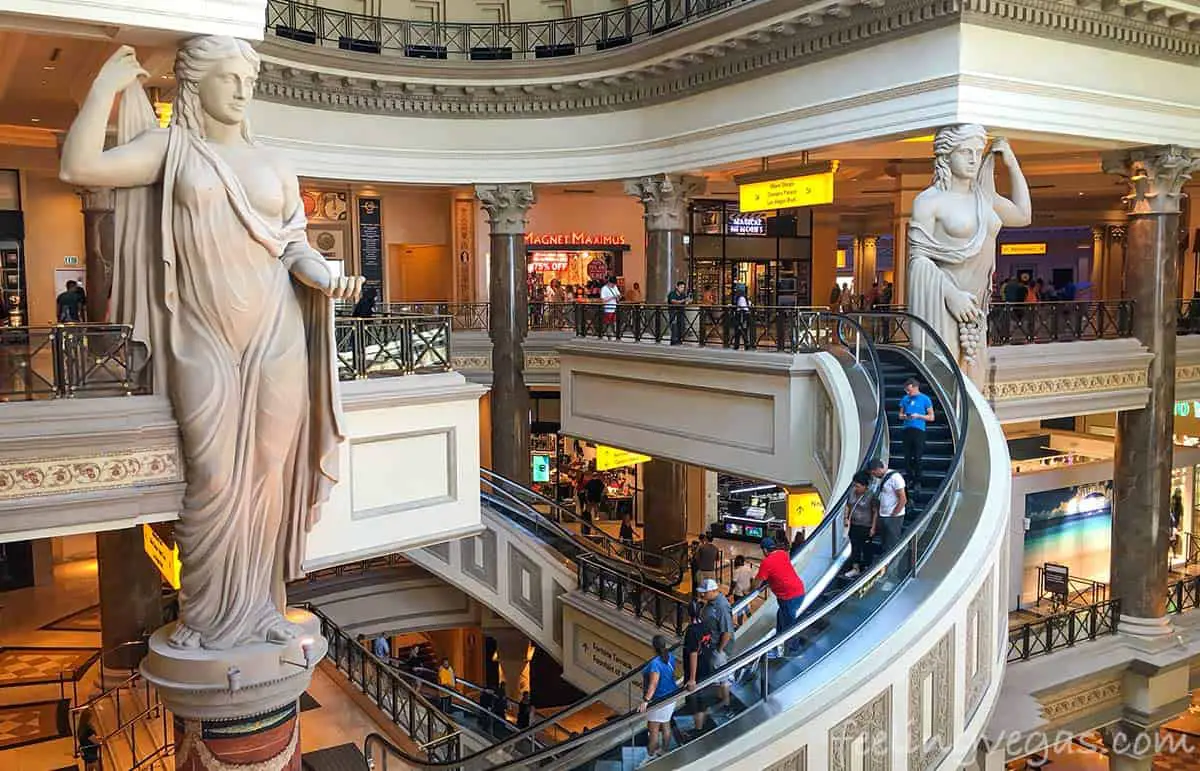 Whether you're a fan of shopping or not, The Forum Shops at Caesars Palace is a not to be missed free attraction. Taking a stroll through this shopping mall feels like you've been transported back in time to the ancient Roman Empire. The architecture throughout the entire mall is created to look like the ruins of The Forum in Rome, Italy.
From the giant Roman columns to replicas of famous Roman statues, The Forum Shops need to be experienced. And the best part is you don't even have to spend a dime to check it all out!
Notes:
While you're here, be sure to catch the Fall of Atlantis show. It's an animatronic show telling the story of the fall of the mythical city of Atlantis. There's water, smoke, fire, and even a giant dragon. The 10-minute show runs at the top of every hour, and it's free, free, free!
Swarovski Starburst at The Grand Bazaar Shops (Free Vegas Things)
Twice every night (9 pm & midnight) at the outdoor Grand Bazaar Shops, you can watch a 4,000lb starburst ball made of crystals drop, accompanied by a 3-minute light and music show.
Since Vegas is always a party, this is kind of like a mini-New Year's Eve celebration that happens every night! Why wait for New Year's when you've got the Swarovski Starburst?
Notes:
The starburst is made of over 900 custom-cut Swarovski crystals and measures 14 feet in diameter. While you're here, you can enjoy the Grand Bazaar Shops for shopping, people-watching, or just grabbing a bite to eat.
The Ethel M Chocolate Factory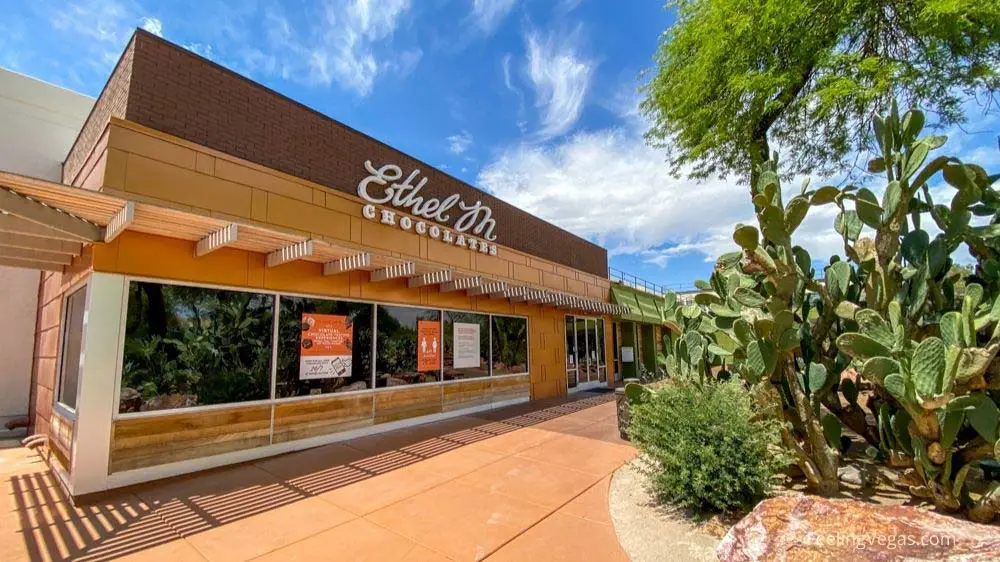 Chocoholics will love to sink their teeth into this tour. The Ethel M Chocolate Factory is one of Vegas's top free tourist destinations. Both their self-guided tours and their botanical cactus gardens are free to visitors. The tours themselves show how their chocolates and treats are made while also giving insight into the history of the factory.
An amazing option for families who want something both educational and delicious in their tours, the Ethel M Chocolate Factory is both visually striking and extremely entertaining in its own right. Maybe that's why 2,000 people drop by every single day!
Add-Ons:
If you want to spend a little extra cash, don't be afraid to try out the factory's chocolate tastings. They run $20 per adult and $10 per child under 13. Yum!
In terms of the cactus garden, succulent fans will be thrilled by this one. It's one of the largest cactus gardens in the United States!
You can learn more about visiting Ethel M here.
Streetmosphere At The Venetian Shoppes (Many Things to See)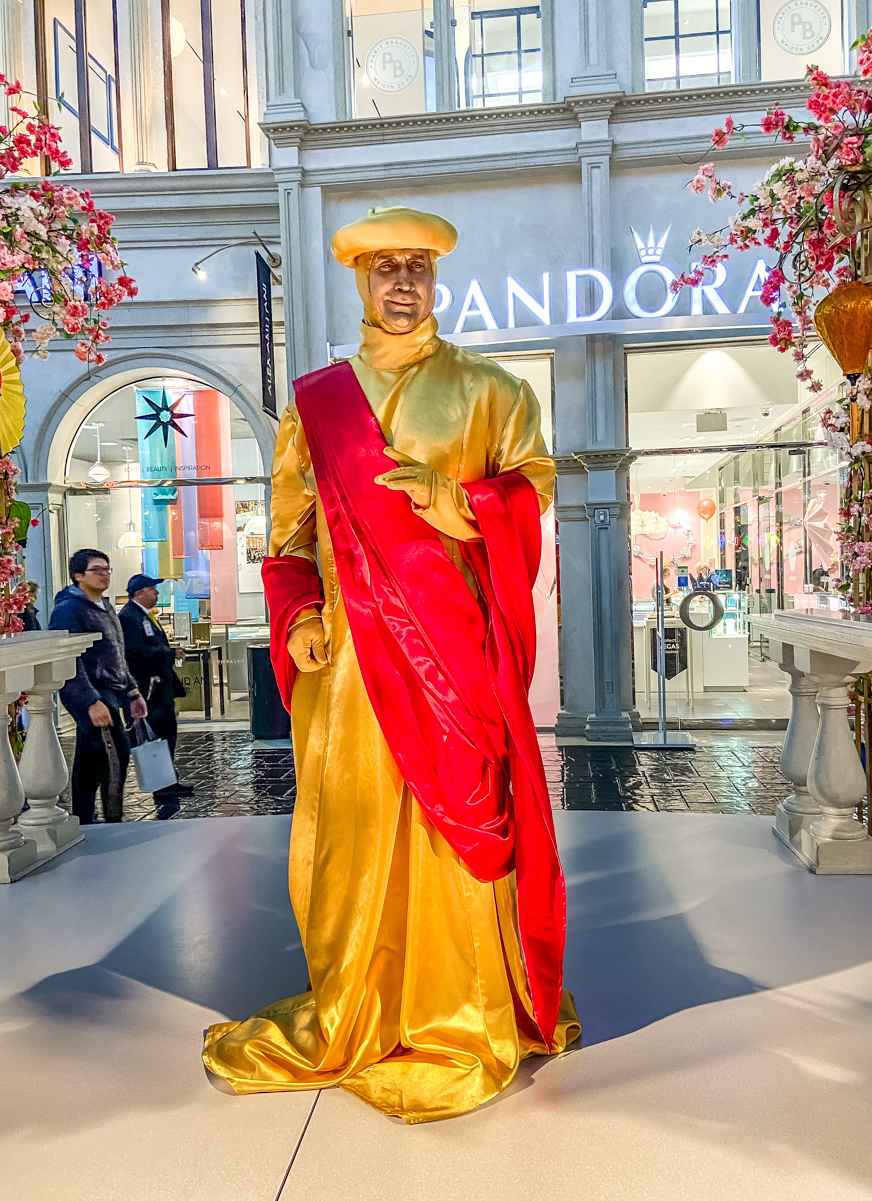 The Grand Canal Shoppes is a mall inside The Venetian Las Vegas, all done up in classic Italian style. If you're a shopper, the 150-plus store mall is basically a slice of heaven. However, this mall doesn't just offer window shopping for people on a budget; it also has its own street performer crew.
Dubbed "Streetmosphere" by the hotel, this troupe of street performers put on shows every single day. Depending on when you drop by, you might see gymnasts, singers, or living statues while you walk through the mall.
Notes:
The living statues are notorious for pranking kids and families. Don't be startled if you see a statue moving! He's just having a little fun.
Palazzo Waterfall Atrium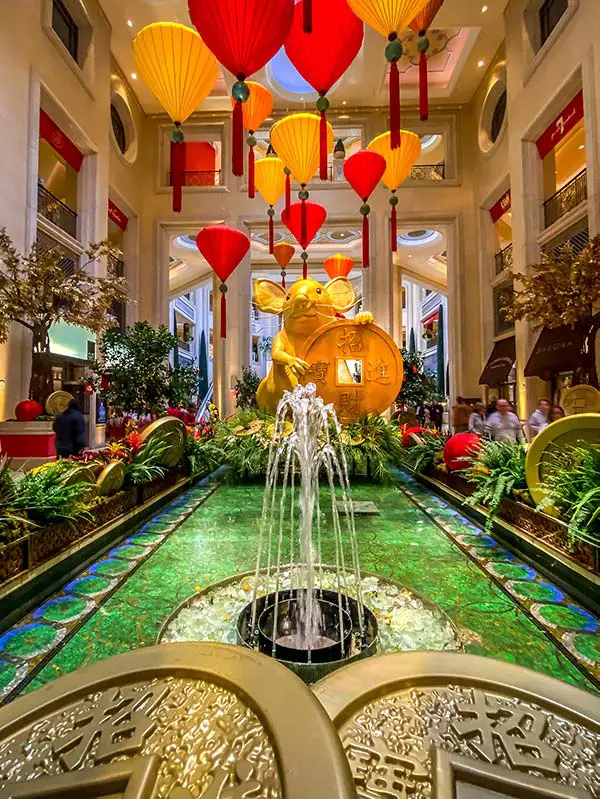 The Waterfall Atrium at the Palazzo Hotel, much like the Bellagio Conservatory, is a seasonal display inside the main atrium. The bright, bold colors and the lavish gardens will just amaze you!
The Waterfall Atrium has, you guessed it, a large waterfall falling from the second story, while several smaller water fountains can be found throughout the garden area.
Notes:
You'll find the waterfall atrium at the main entrance to the Grand Canal Shoppes, which is the shopping center that connects the Palazzo and Venetian Hotels.
The Fremont Street Experience in Downtown Vegas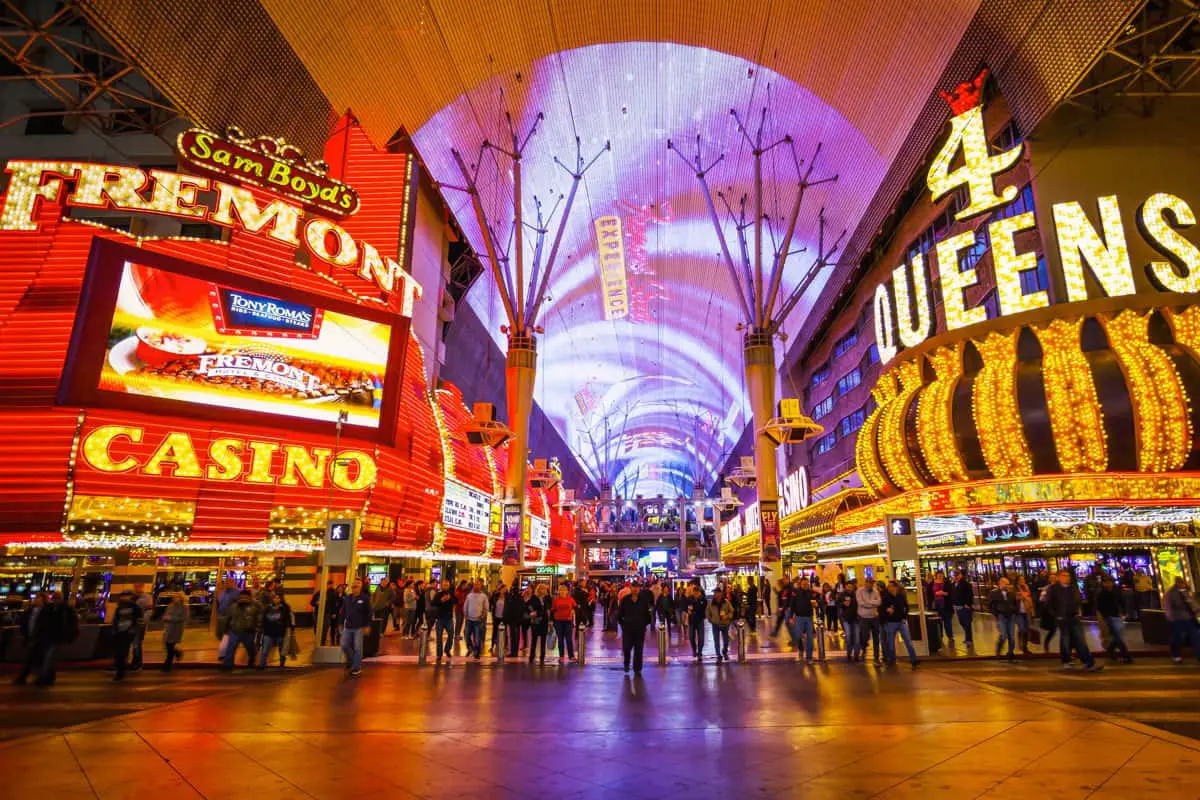 Want to have a little outdoor fun? Then head over to the Fremont Street Experience in downtown Las Vegas. This entire pedestrian street (all five blocks of it) is the biggest street party happening in Las Vegas and includes a massive overhead light display that covers the street. Along with striking light shows, visitors get to check out live performances and street art along every block.
If you're a fan of ziplining, Fremont Street has another reason for visiting. This is where you'll find Slotzilla, a zip-line attraction that zooms visitors several stories above the street. While you can certainly spend money here, it isn't required to have a good time. The people-watching here is insane, and you can stroll up and down the street, taking in the sights for free!
Notes:
The timing makes a huge difference if you want to truly experience Fremont Street. During the day, it can appear kind of tame. To get the most out of your visual experience, you should visit after sunset, particularly on the weekends, when you can see the lights in all their splendor.
Also, if you were hoping to do some low-cost souvenir shopping, Fremont Street is a great option. The street has multiple vendors offering up affordable gifts for family and friends back home.
Experience a Rainstorm at The Miracle Mile Shops
Who says it never rains in Vegas? Inside the Miracle Mile Shops is where you'll find a rainstorm with fog, thunder, and lighting. The free Rainstorm Show plays every half hour to hour throughout the day and well into the evening.
You'll enjoy the pouring rain and cool mist from a safe distance without even getting wet!
Notes:
The Miracle Mile Shops are part of the Planet Hollywood Resort and Casino complex. You'll have plenty of shopping, dining, and entertainment right at your fingertips.
The Mirage Volcano (Free While It Lasts)
Right outside the Mirage Hotel is a truly unique experience that everyone should see at least once: a volcano! The Mirage Volcano is a live installation that looks and sounds just like a real volcanic eruption–with fire and smoke included.
The Volcano goes off three times a night, every night. And, without fail, the volcano causes crowds to gather to see the Hollywood-level effects it offers. The eruption looks amazing on camera and might be one of the most impressive free shows you'll see while in Vegas.
Notes:
Before you walk off to the Mirage, it's a good idea to find out when the eruptions are scheduled to happen. Eruptions happen in the evenings simply because you can see the flames in their full glory.
Historically speaking, the Mirage Volcano is the first outdoor entertainment installation of its kind on the Strip. Seeing this gives you a little taste of Vegas history.
(The Mirage Volcano is scheduled to be removed to make way for a new guitar-shaped hotel building by the current owners Hard Rock. At this point, it's believed that the volcano will continue with shows throughout 2023.)
The Village at Lake Las Vegas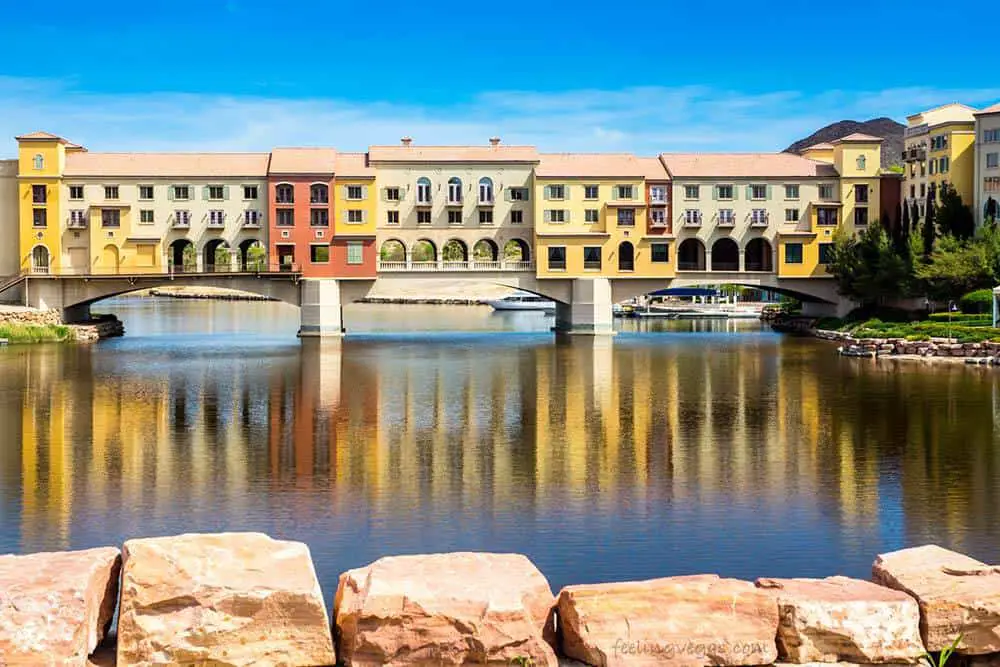 If you feel like getting off the strip for a bit, you can take a trip on over to The Village at Lake Las Vegas. Lake Las Vegas is one of the more upscale areas in the Las Vegas Valley, with several housing communities surrounding the small man-made lake.
The Village itself is a picturesque, European-style village full of shops, bars, and restaurants. Walking through the village and along the lake will cost you nothing, and it will give you a good experience of Las Vegas away from the strip.
Notes:
While The Village at Lake Las Vegas is generally pretty quiet during the weekday, on weekends, you may encounter a small beer or wine festival to liven things up. To participate in the tastings will require a fee, but you're still able to stroll freely around The Village and festival grounds without paying.
Pro local tip: If you're on a budget, head over to Seasons Market in The Village and pick up some drinks or snacks to enjoy on the lawn next to the lake.
The Seven Magic Mountains (Just Outside of Vegas)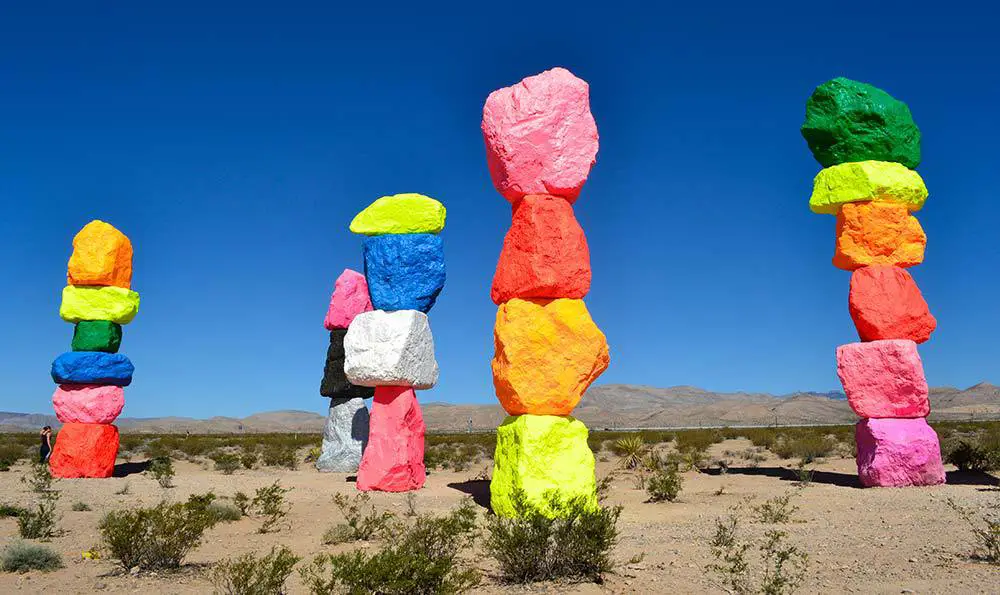 Though this isn't exactly in Las Vegas, this sight still deserves a shout-out. The Seven Magic Mountains is an art installation featuring seven towers of brightly-colored boulders sitting out in the desert.
Each tower is 35 feet tall, making it an impressive sight, colorful sight out in the otherwise barren desert. You can catch a glimpse of the project on I-15, just 10 miles south of Vegas, as you pass by, or you can choose to get off the road and walk amongst the boulders. There is no entrance fee, and the area is accessible 24/7.
Notes:
If you want to see the Seven Magic Mountains, you better do so quickly. This public art installation will not be around forever. So far, it's been confirmed that the installation will stick around until the end of 2021. After that, the art's fate is uncertain.
We have written an article covering everything you need to know about visiting Seven Magic Mountains. Check it out.
The LINQ Promenade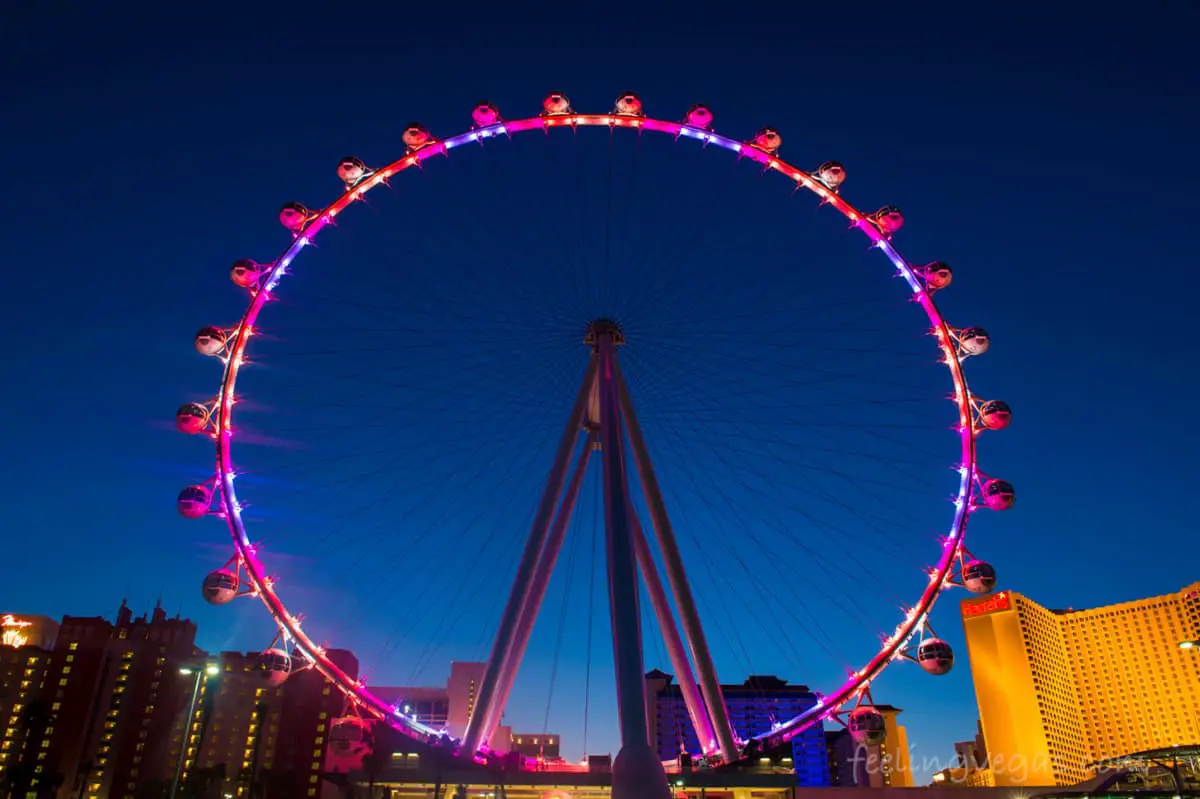 The LINQ Promenade is a dazzling shopping and entertainment area located on the strip next to the LINQ Hotel. It's kind of a mini-strip within the strip. With over 35 retail shops and restaurants, you'll find plenty to see and do walking through the promenade, even without spending any money!
Notes:
If you don't mind spending a bit, it's here you'll also find the High Roller observation wheel. It's a big Ferris wheel with enclosed, air-conditioned pods that can hold up to 40 people each. On top of the High Roller, you'll get some of the best views found anywhere in the city.
You can see our full articles about The LINQ Promenade and riding the High Roller here.
Welcome To Fabulous Las Vegas Sign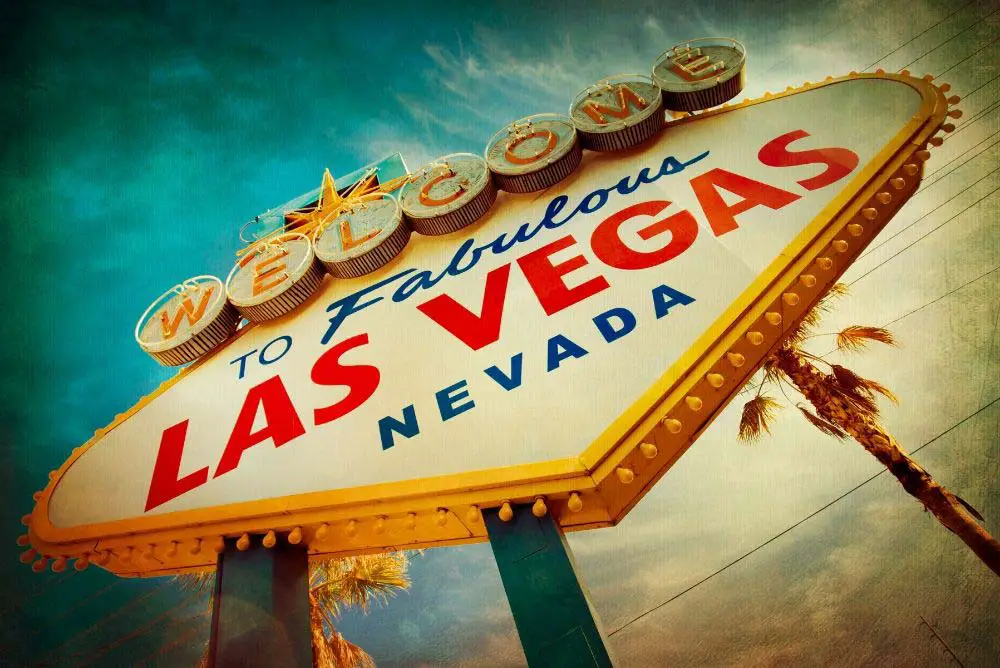 If there's one part of the Las Vegas Strip everyone needs to see, it's the iconic "Welcome To Fabulous Las Vegas" sign that's greeted visitors for decades. The retro sign is a massive part of Vegas culture and remains one of the most easily recognizable landmarks in the city.
Every year, thousands of tourists come to Sin City just so they can snap a photo of the sign. As far as free attractions go, it's a must!
Notes:
The city made a small parking lot specifically for visitors who want to pull over and take a photo of the sign. Along with a parking lot, the city started enforcing a line. Wait times can be a while, depending on the day and time of your photo, but it usually isn't longer than about 15 minutes. Earlier in the day is better for short or no wait times.
RELATED: Find out exactly where the sign is and how to visit it in our article here.
The Silverton Aquarium (Voted One of the Best Free Attractions)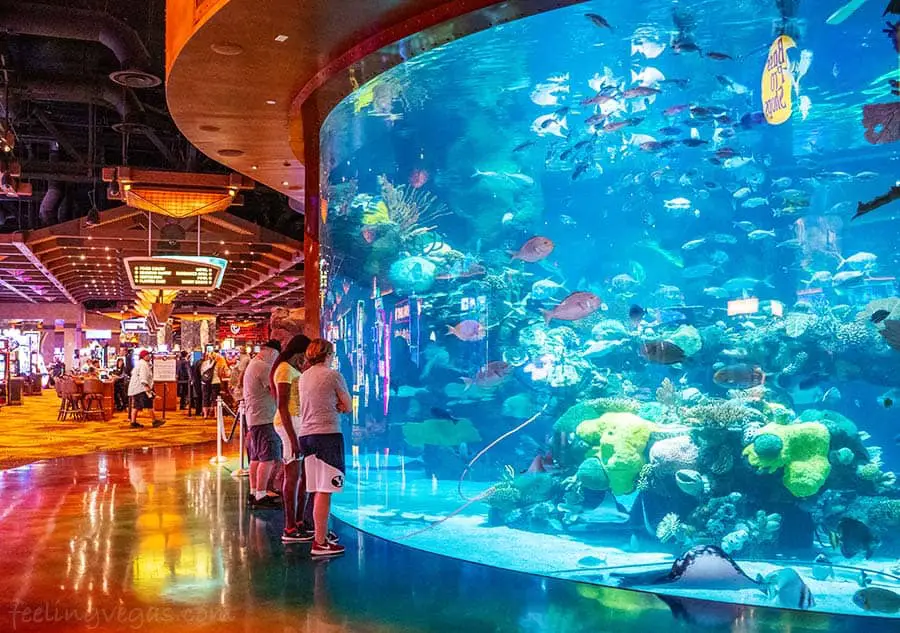 Year after year, one of the best free things in Las Vegas can be found inside the Silverton Casino Hotel. Inside you'll see one of the biggest tropical saltwater fish aquariums you've ever seen. The aquarium is massive at 117,000 gallons! You watch hundreds of rare and exotic fish living it up in the gigantic aquarium.
That's not all Silverton Casino offers, though. To add a little Vegas magic into the mix, the venue also offers free mermaid shows. The mermaids are specialty performers who swim around in the aquarium, diving and blowing bubbles while interacting with the kids on the other side of the glass. Both children and adults love it!
From time to time, the Silverton mermaids also work with Save Our Oceans to raise awareness about ocean pollution.
The Silverton Aquarium is voted as one of the top free attractions in Las Vegas year after year.
Notes:
Silverton's mermaid shows happen several times a week. While you don't need to book tickets, it's important to know when the next show will start. Arriving 5 to 10 minutes early for the prime viewing area up front is highly recommended.
If their performance is done as a partnership with Save Our Oceans, it's worth noting that you can donate to the organization.
Circus Circus (Free Circus Acts)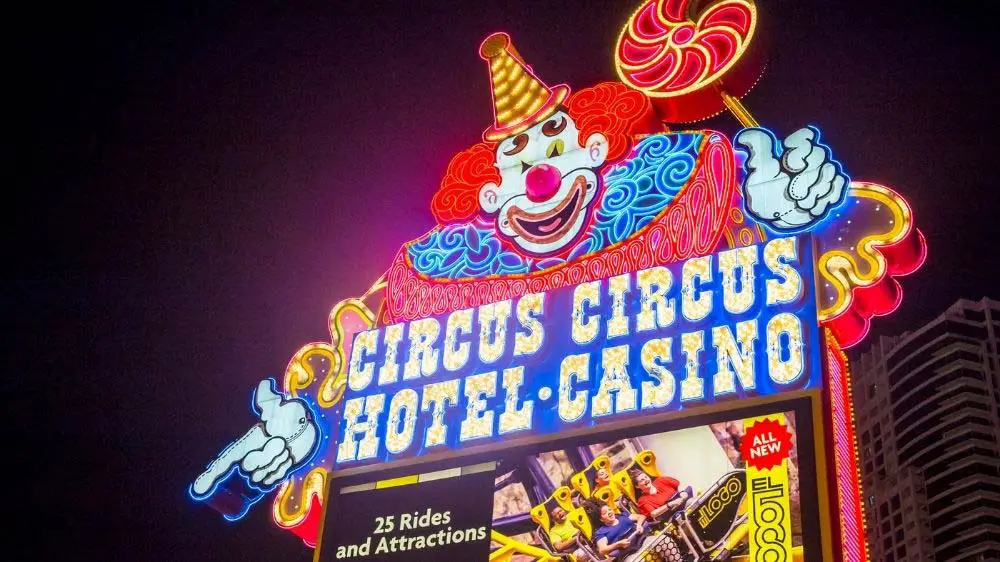 Circus Circus is one of the most recognizable performance venues in Las Vegas, and as the name suggests, it brings a lot of fun under the big top. Though the venue's known for great drinks and gaming, people tend to forget that this hotel does, in fact, offer free circus shows as well.
The free circus acts begin every day at 1:30 pm (weekdays) and 11:30 am (weekends). The performances take place on or near the center stage at the Carnival Midway. Some of the shows are clowns, while others involve trapeze artists, jugglers, tumblers, or magicians.
You never know what'll happen next, and all you need to do to enjoy the free circus is to walk in the door.
Notes:
The shows at Circus Circus are famous for being visually striking and family-friendly. If you're bringing kids to Las Vegas and want to enjoy free entertainment, this place is a smart choice. It's one of the most child-friendly places near the Strip.
Bellagio Fountains (Iconic Vegas!)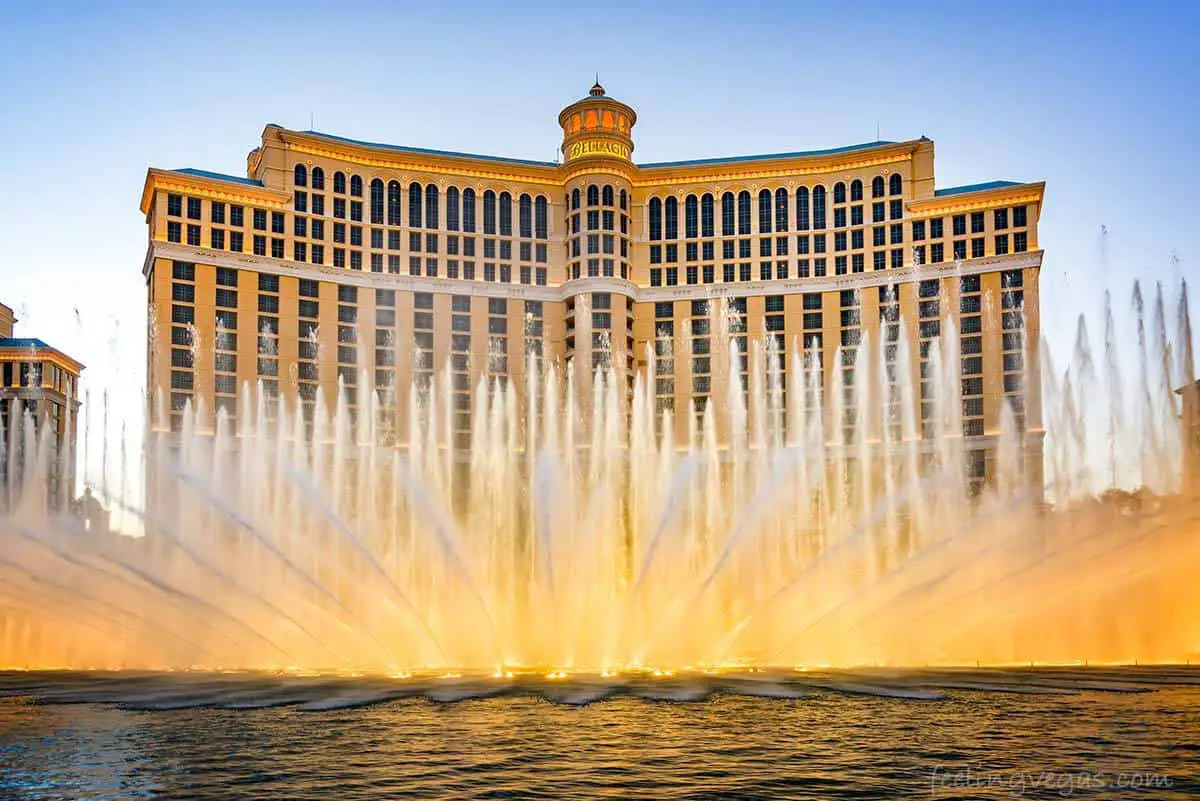 No list of things to do for free in Las Vegas would be complete without including the famous Bellagio Fountains. The Bellagio Fountains are perhaps the most iconic attraction in Vegas. And it's pretty cool that the most iconic Las Vegas attraction is also completely FREE!
Watching the fountains shoot jets of water hundreds of feet into the air is really an amazing spectacle! Each show is set to one of several different songs, and the music and fountains are choreographed to create a perfectly synced display.
Since there are a total of twenty-one songs available, you can see the show several times and never see the same show twice. I recommend to at least see the show twice. Once during the day and again at night.
Notes:
Because of the way the fountains are laid out in front of the Bellagio Hotel (along Las Vegas Boulevard), several hundred people can get a front-row spot to view the water display. Shows play as often as every 15 minutes throughout the day and night.
RECOMMENDED: See here for a complete Bellagio Fountain show schedule and song list.
The Park Promenade
The Park is a beautiful outdoor space featuring attractions, dining, and entertainment all in one spot. The Park is aptly named because of its lush environment full of hundreds of large shade trees, plus waterfalls, flowers, and shrubs.
It's a great outdoor space even when it's warm and is the only space near the strip that has this many trees (remember, we're in the desert, after all). It's also right next door to the T-Mobile arena, so it makes a good jumping-off point if you're heading to a show or sporting event.
It's a nice place to take a stroll, particularly on a warm summer evening after the sun goes down and the lights come up.
Notes:
The Park is conveniently located between the Park MGM and New York-New York. Also, if you're looking for a nice place to have lunch or dinner, The Park has several outdoor patio eating establishments which are somewhat hard to find in Las Vegas.
Equestrian Events Center at South Point (Las Vegas Hotel & Casino)
South Point Hotel and Casino might not be as glitzy as the rest of Vegas, but that doesn't mean you can't find free things to do. Their Equestrian Events Center hosts a number of upscale horse events for both locals and tourists.
From races to horse shows to occasional banquets, it's easy to find something interesting for the equestrian in your life here. However, not all events thrown by the center are free or open to the public.
Notes:
If you want to check out a free event at this center, make sure to read the schedule to find out what's going on. Many horse shows are free and open to the public, but some are not. A little pre-planning will be worthwhile here!
The Lake of Dreams at Wynn Las Vegas
Conjuring up the bizarre, ethereal vibe of dreamland is Wynn's Lake of Dreams. This 20,000-gallon artificial lake is the center point of one of the most impressive (and trippy) art installations in the city.
The Lake of Dreams show features bright lights, giant puppets, a massive waterfall, robots, and a mysterious head that emerges from the water. It's beautiful, mysterious, and absolutely free for people to watch.
Notes:
Wynn's Lake of Dreams can be viewed for free, but if you want to get a better seat, it's best to dine at one of Wynn's nearby restaurants. Their Lakeside Restaurant, SW Steakhouse, and Parasol Down bar all have balcony views that let you take in the sights with ease.
This show runs nightly, every half hour.
The Fashion Show Mall on Vegas Strip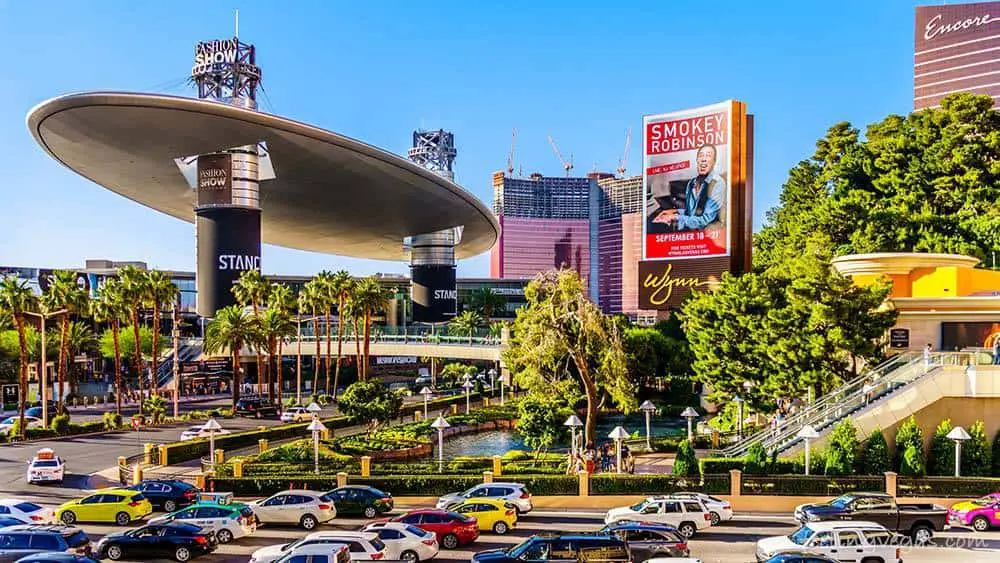 The Fashion Show Mall is not just a great place to go if you want to shop. It's also one of the largest malls in the United States.  You could enjoy the mall just for its unique architecture and fun window shopping, but that's not all it offers.
Every weekend, the Fashion Show Mall hosts live fashion shows using the mall's retractable catwalk in the middle of the grounds. You never know which designers will show up, nor will you always be able to guess what kind of trends you'll spot.
Notes:
The Fashion Show Mall's fashion shows are always free to the public, no matter which designer is flaunting their gear. Each fashion show they put on has its own theme, making it a great way to refresh what you know about fashion. Check their schedule here.
M&M's World in Vegas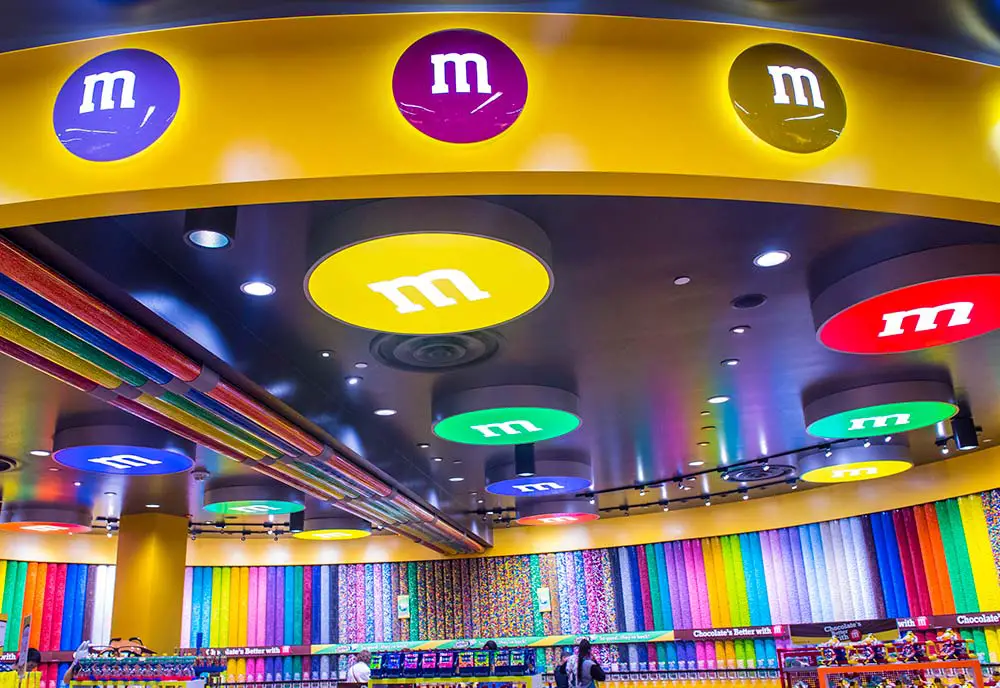 M&M's might melt in your mouth, but visiting M&M's World in Vegas might just melt your heart. This adorable mini-amusement park is free to enter and offers a ton of cute installments for people who want to celebrate their favorite chocolate treat.
Along with some interesting views of M&M art, visitors get to see live characters in dress-up, interact with the brand's mascots, take photos with them, and check out M&M's NASCAR racecar.
Notes:
Even if you're not very young, M&M's World will make you feel like a kid in a candy shop.
Have a certain someone you want to gift? Check this store out. M&M's World also has an awesome customizable candy stand where buyers can make personalized gifts for themselves or others.
Find out more about visiting M&M World and see a gallery of photos in our article here.
Marjorie Barrick Museum of Art
Vegas might have a lot of flashy art installations, but it's not exactly a town known for its art museums. Marjorie Barrick is a venue trying to change that. This art museum is 100 percent free to enter and is geared towards the more educational elements of the Vegas art scene.
The Marjorie Barrick Museum of Art regularly rotates its art exhibitions but has several residential exhibits that are focused on indigenous art and local history. If you love learning about the pieces, you can also attend one of the museum's many lectures.
Notes:
While there are plenty of Las Vegas museums that are kid-friendly, the Marjorie Barrick Museum of Art isn't really one of them. This quiet museum does best with people who are over the age of 10 in most situations.
Mystic Falls & Sunset Stampede Show
The Sunset Stampede is another awesome casino-run show featuring live animatronics, holograms, and smoke machines. With its Wild West theme and gorgeous indoor waterfall, it's easy to see why this free show draws a crowd every day.
Shows are done 3-4 times a day, every day—but you don't have to watch a full show to appreciate the area's beauty. When the waterfall isn't doing a Sunset Stampede performance, it's adding an amazing level of ambiance to Sam's Town Hotel & Gambling Hall.
Notes:
The shows start at 6 PM (weekdays) and 4 PM (weekends) and run every two hours, with the last show of the night starting at 10:00 PM. If you love taking a good Instagram picture, get your camera ready!
World's Biggest Gold Nugget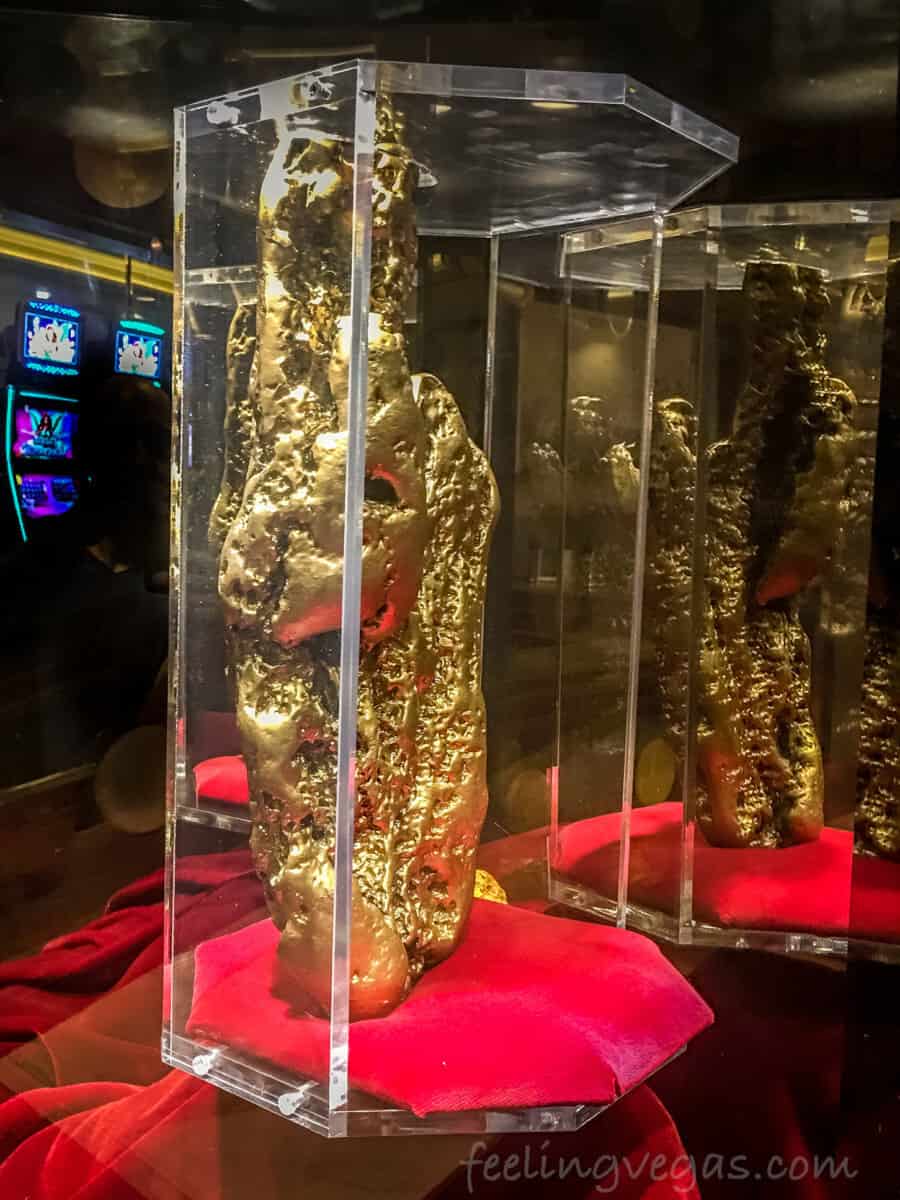 Everyone who comes to Vegas for the gambling hopes to strike it rich, but not everyone will get to strike gold the way that Kevin Hillier did! After taking his metal detector out for a spin in 1980, the Australian local found a massive nugget of gold that he called the Hand of Faith (full story on our website).
The Golden Nugget Casino later bought it and turned it into a tourist attraction that's open to the public, free of charge. How big is it, you ask? The Hand of Faith is a 61-pound nugget of pure gold–the largest known nugget of gold in existence.
Notes:
The Hand of Faith was sold for over a million dollars, so it seems like it was a great bout of luck for Hillier. Ever since then, people have said that the Hand of Faith acts as a good luck charm for all who see it.
The Coca-Cola Store in Vegas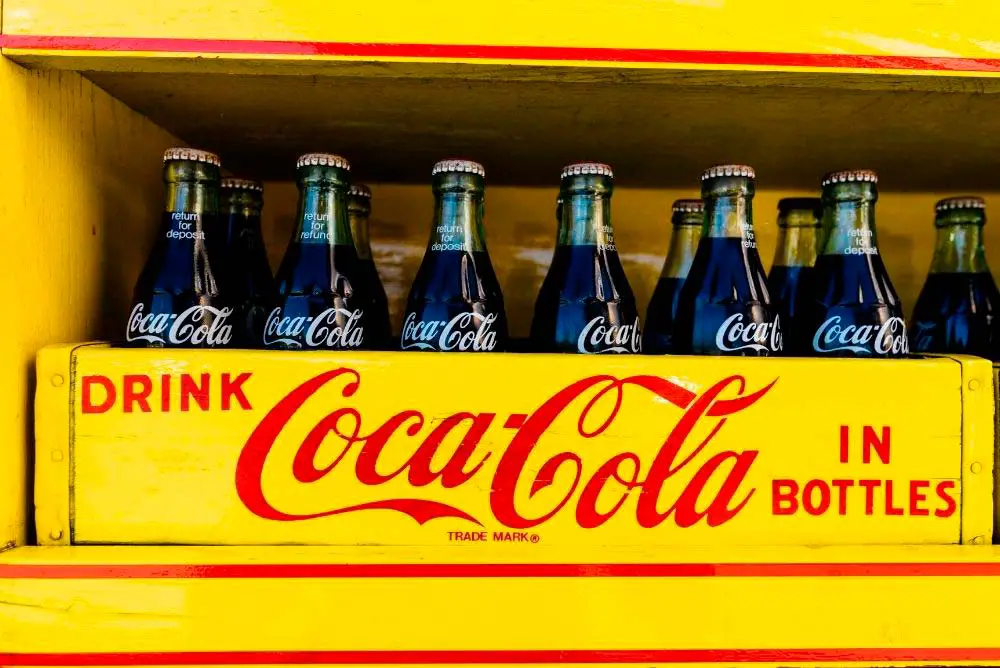 The Coca-Cola store is not your typical soda shop! Once you wander in, you'll find yourself at the center of the Coca-Cola universe. You get to check out rare flavors of coke and awesome Coke merchandise and get to hang out with the Coca-Cola polar bears.
Though not all the attractions are free, just going to this place will give you a refreshing break from the typical heavy-handed glitz of Sin City.
Notes:
It's also worth noting that the store has an awesome Coca-Cola tasting bar where you can sample 16 different global cola flavors at a time.
The Coca-Cola Shop in Las Vegas has plenty of Vegas-centric memorabilia you can buy as well. Fans of Coca-Cola soda that want to add some Vegas flair to their mementos would be wise to check it out.
Vegas Whiskey Experience at The Venetian
Free booze? In a place like Las Vegas? As outlandish and wild as it may seem, it's legit. The Venetian regularly hosts their Vegas Whiskey Experience inside their doors. The event is held every night at 7 PM at the Spirits & Spice store.
During the experience, you get to taste a nice array of different whiskeys, peruse the store shelves, and learn more about the liquor you sampled. While it's only open to people who are 21 years of age or older, it's definitely a great way to get started on a wild night out.
Notes:
Though the experience is in a spirit store, there's a lot more than just alcohol inside the store's doors. Visitors can also pick up a wide assortment of vinegars, oils, and other cooking supplies. It's a place that caters to all kinds of gourmet fans.
Count's Kustoms
If you've ever watched Counting Cars, you already know about Count's Kustoms. This massive warehouse is where Danny "Count" Koker and his team buy, restore, and resell old cars, hot rods, and rat rods for a profit.
Car fans will be happy to know that they can tour the real Count's Kustoms car shop for free. Photos are always welcome but climbing into the vehicles isn't. Who knows? You might be able to see Count while he's on the job!
Notes:
Counting Cars was created as the third spinoff from the smash hit reality TV show Pawn Stars. The original Pawn Stars set at the Gold & Silver Pawn Shop is also a major tourist attraction in Vegas. The World-Famous Gold & Silver Pawn Shop is free to wander through as well.
The two shops are within quick driving distance from one another and still occasionally get visited by stars from both shows. Unsurprisingly, reality television fans who drop by Las Vegas tend to make a day of visiting both.
Wetlands Park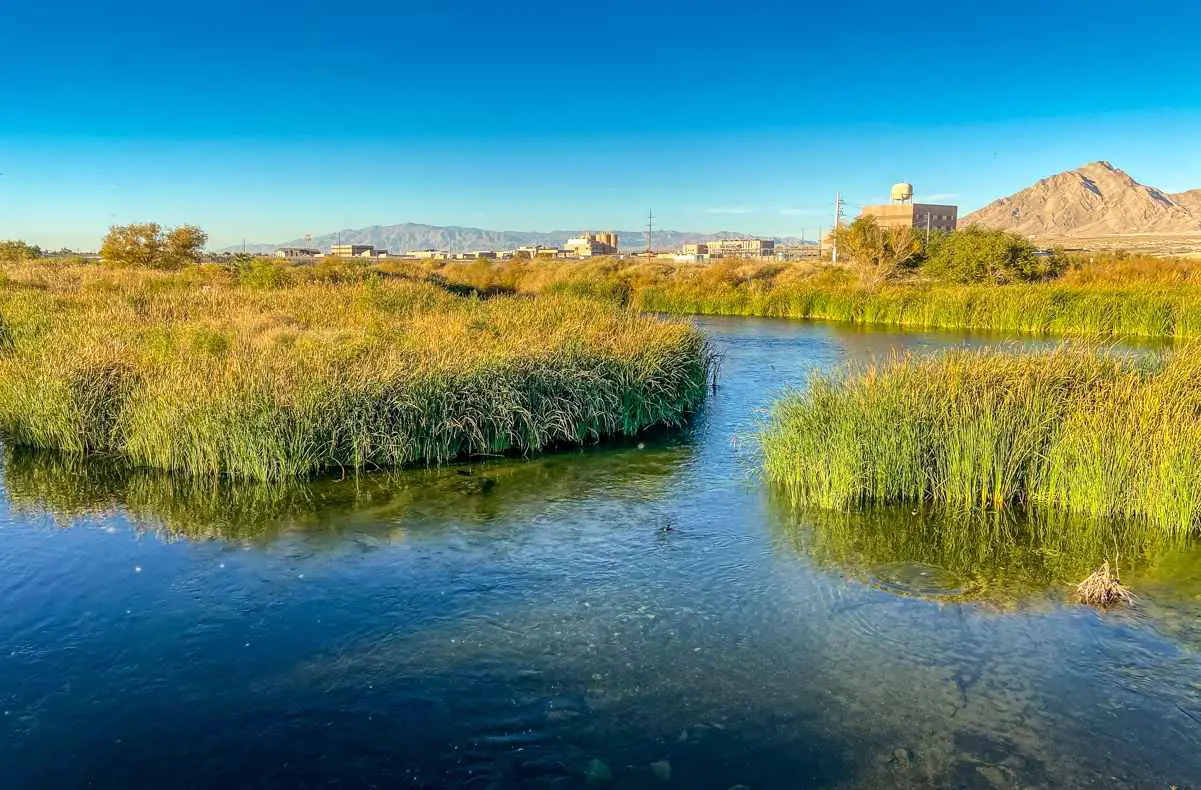 Wetlands Park is not something most visitors to Las Vegas expect to see. A lush water-filled riparian habitat in Las Vegas is a pleasant surprise for nature lovers who live in and visit the city. Located about 9 miles from the Strip, the 210-acre park has miles of paved hiking and walking trails and a nature center full of exhibits.
It's an excellent place to spend some time out in the desert without leaving the city, and the best part is that it is all available at no cost.
Notes:
The water in Wetlands Park comes from the 12-mile Las Vegas wash, which channels excess water runoff throughout the city to two water treatment facilities that clean it up and put it back downstream into the wash. The clean water in the wash continues to Lake Las Vegas and eventually into Lake Mead.
Container Park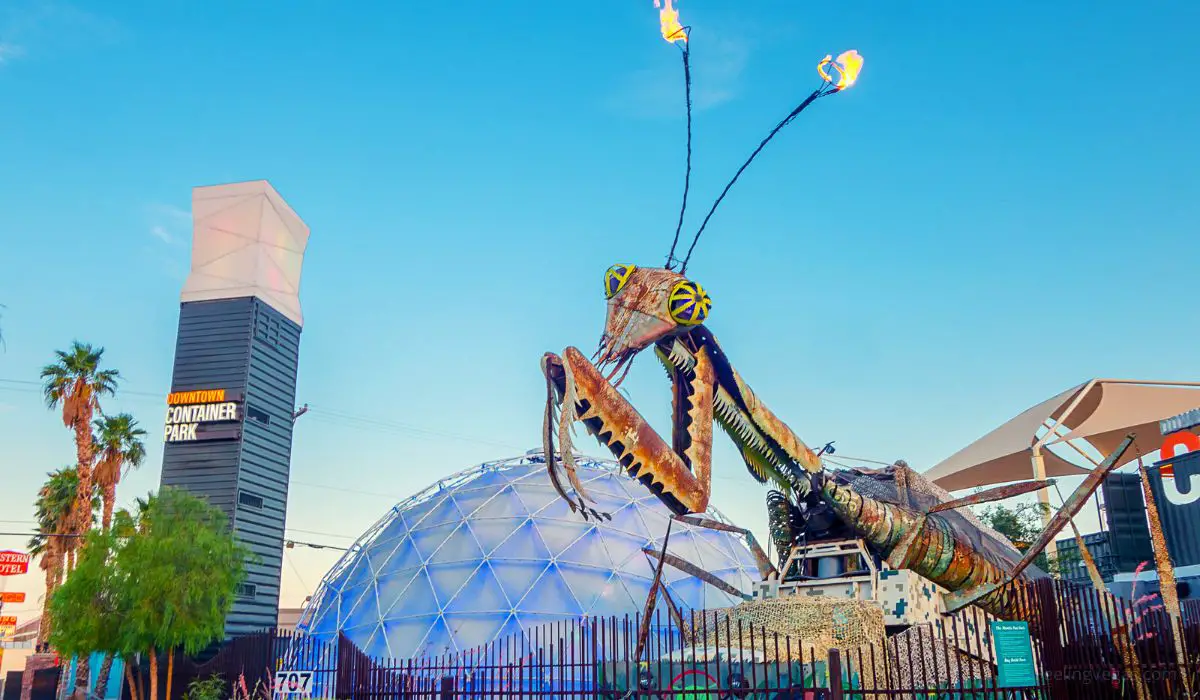 Free tourist attractions don't have to involve casinos or hotels if you don't want them to. Container Park is a beautiful eco-friendly shopping center that is made entirely of recycled shipping containers.
The shopping center itself features cool stores with handmade jewelry, dance classes, dining, and more. Shopping is a major attraction here, but the bigger freebies include an art installation made with recycled goods, live music, and a fire-breathing mechanical praying mantis (You don't want to miss this!).
Notes:
Container Park is fun to drop by at any time, but it's worth looking at their events calendar for special occasions. This Las Vegas shopping center has been known to hold free events like silent raves, visits from the Easter Bunny, and special dining nights for locals.
People who are feeling a little hungry during their Container Park shopping trips needn't worry about food, either. The park has several delicious eateries, including Big Erin's BBQ, Cheffini's Hot Dog, and Oak & Ivy.
City Hall Art Galleries
If your thirst for fine art still hasn't been quenched with all the options on this list, don't fret. Las Vegas's own City Hall is home to two more galleries filled to the brim with fine art from around the world.
The galleries are open from 7 AM to 5:30 PM, any day that the City Hall is open. These two galleries regularly feature new art on tour but also contain several residential exhibits that show the beauty of Las Vegas's unique history.
Notes:
Along with having excellent art collections, the two galleries at Las Vegas City Hall also act as home to multiple art events every month. Lucky tourists might be able to catch a new lecture or an opening night if they plan ahead.
Las Vegas FREE Things to Do – Final Thoughts
As you can see, your options for finding free things to do in Las Vegas are bigger than you thought! You can fill several days in Vegas with only free shows, exhibits, entertainment, and attractions. It just goes to show that you don't have to spend a fortune to have a good time in Vegas!
Other Las Vegas Attractions You're Sure to Love!
27 Exciting Things to Do Off The Strip in Las Vegas – Find out here!
Best Ziplines in Las Vegas: When, Where & How Much – Read it here!
The Best Water Parks In Las Vegas – Top 3 – Find out more here
35+ Super Fun Things to Do In Las Vegas For A Weekend – Check it out