What to Wear at The Bellagio Las Vegas (Style Guide)
The Bellagio is a luxury resort and casino, and as such, Bellagio's fine-dining restaurants require business casual attire. The rest of Bellagio's casino, shopping, and public areas do not have a specific dress code, but it's best to dress stylishly while visiting this upscale property.
In this guide, we'll make sure we have you covered style-wise before you head off to this glitzy hotel, whether it's to eat, play, or unwind.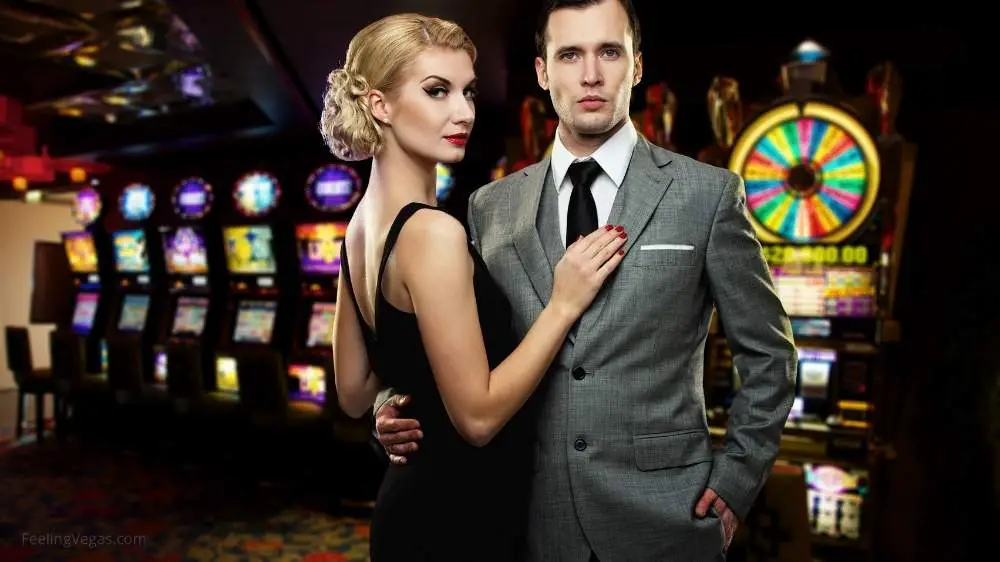 (This article may contain affiliate links, which means we might earn a small commission if you click and make a purchase. Thank you!)
Compare and save! Check current Bellagio room rates at TripAdvisor!
What to Wear at The Bellagio Las Vegas (Style Guide) 
Wandering the resort grounds of The Bellagio is a sight to behold, and you are met with style and sophistication at every turn.
At such a luxurious hotel, it's the perfect opportunity to look your best and make your mark as you rub shoulders with the well-heeled Las Vegas socialites. 
Vegas enjoys very hot summers and cool winters, where temperatures can drop to below freezing once the sun goes down.
It's important to dress for the weather when visiting Vegas.
Having said that, while inside The Bellagio complex, you'll enjoy climate-controlled spaces that keep the public areas at a comfortable temperature year-round. 
Let's dive into what to wear in specific areas of the Bellagio.
Bellagio Gaming Area Dress Codes
The gaming areas do not have a specific dress code, and you'll see every fashion style here.
Casual clothing is permitted, although bathing attire and provocative or potentially offensive clothing is frowned upon.
It can feel a little chilly at times on the gaming floor, so it can be a good idea to wear slightly warmer clothing or for ladies to bring a shawl or light sweater that covers the shoulders. 
RELATED: Do Las Vegas Casinos Have Dress Codes: Mistakes to Avoid
Attire on The Bellagio Hotel Grounds
The Bellagio has spared no expense when it comes to catering to guests with the most stylish and appealing amenities.
From Mediterranean-infused al fresco poolside areas to the stunning lobby area that is adorned with the Fiori di Como sculpture, over 2,000 hand-blown glass flowers cover 2,000 square feet of the lobby ceiling. 
Indeed, The Bellagio holds the golden crown for sophistication and elegance at every turn within the resort complex. With such plush surroundings, it's a perfect opportunity to dress to impress while on the Bellagio grounds. 
Luxury Shopping Attire
If you feel the urge to pick up something more stylish, The Bellagio hosts a selection of luxury and high-end boutiques.
Luxury goods stores include Bulgari, Chanel, Dior, Hermes, Prada, and Louis Vuitton, to name a few. Be sure to look your best if you're going to visit these stores. 
Upscale Restaurants at The Bellagio (Dress Code)
The Bellagio has several restaurants that cater to all tastes and atmospheres, from the buffet to fine dining establishments.
As it's the Bellagio, after all, you'll want to dress in style when frequenting any of the restaurants. 
Relaxed resort attire is permitted in the Bellagio's buffet and some other budget eateries.
However, you won't be allowed to head from the pool to a restaurant without changing, as tank tops and swimwear are not permitted.
Some of the restaurants at the Bellagio get quite busy during peak season, so it's worth dressing up to ensure you're entitled to a table anywhere.
For many of the fine dining options at The Bellagio, a dress code is applied, stating diners must dress in business casual attire.
'Business casual' includes elegant and dressy attire for ladies.
For gentlemen, collared shirts or polos are a minimum, and t-shirts are not permitted. Shorts, sports apparel, tank tops, and open-toe shoes are also not permitted. 
RELATED: 15 Best Vegas Restaurants with Views of Bellagio Fountains
How to Dress For a Show at The Bellagio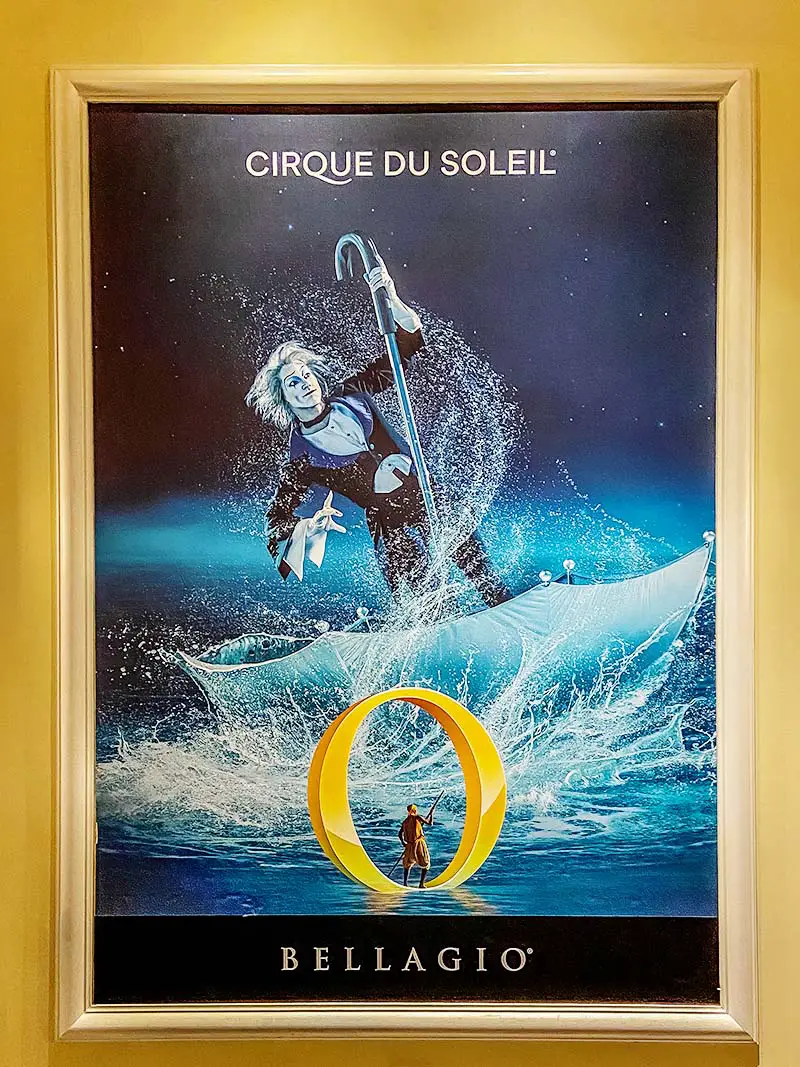 The Bellagio is home to one of the biggest and most popular shows on the Las Vegas Strip.
'O' by Cirque du Soleil is the largest show at Bellagio, and the attire you wear while enjoying the performance depends on the time of day.
If you're catching an early performance of this Bellagio show, it's pretty common for most people to dress casually.
However, if you're watching the performance later in the evening, you'll notice that those around you are more dressed up.
While there is no dress code for Bellagio shows, it makes sense to dress more stylishly in the evening.
RELATED: Shows & Entertainment At The Bellagio Las Vegas (AMAZING!)
Find the best deals on Bellagio rooms and save big with TripAdvisor!
About The Bellagio
The Bellagio is a luxury hotel, casino, and resort complex that opened its doors in 1998 to much fanfare with an opening ceremony that evoked splendor, luxury, and elegance that the Strip had not previously seen. 
Nowadays, The Bellagio is revered as one of the most stylish and luxurious complexes along the Strip.
It's where the world's most famous guests come to relax and enjoy the luxurious setting that has made The Bellagio Vegas's style marker. 
RECOMMENDED: Compare The Bellagio to Other Las Vegas Hotels
Bellagio Clothing Guide – Summary
Step out in style and enjoy the beauty and sophistication on offer within The Bellagio resort and casino areas.
If you're planning to enjoy dinner at one of The Bellagio's fine-dining restaurants, business casual attire is required at all times.
All other areas of the resort property do not have specific dress codes, but there's no better time or place to dress to impress than when you're at the Bellagio Las Vegas.