10 Romantic Things to Do in Las Vegas for Couples
(This article may contain affiliate links. If you click through and make a purchase, we will receive a small commission at no additional cost to you. )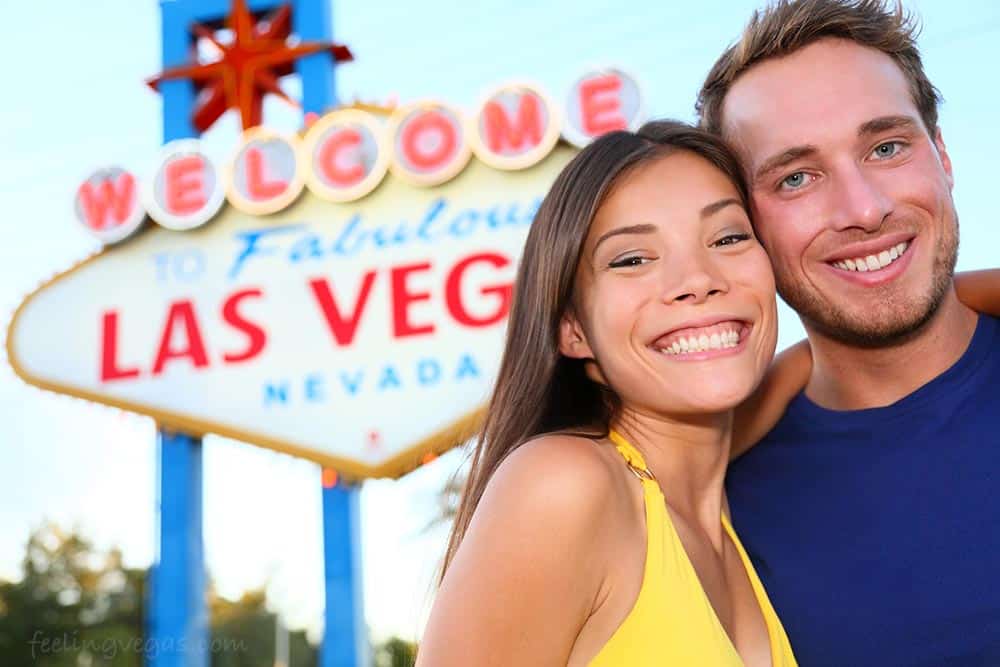 Las Vegas is a romantic destination for couples seeking to spend quality time together. The city may be known for adventure and indulgence, but it's also well-known to be a destination full of romance that will sweep you off your feet.
What are the most romantic things to do in Las Vegas for couples? Las Vegas is a lover's paradise with a wide range of romantic activities for you and your partner.
When people think of romance and Las Vegas, typically a 24-hour wedding chapel and Elvis saying, "You may kiss the bride," comes to mind. And while there are many opportunities for a classic Vegas wedding, there is still plenty more to see and do if you're not quite ready to walk down the aisle.
Here are 10 romantic things to do in Las Vegas for couples:
Take a Gondola Ride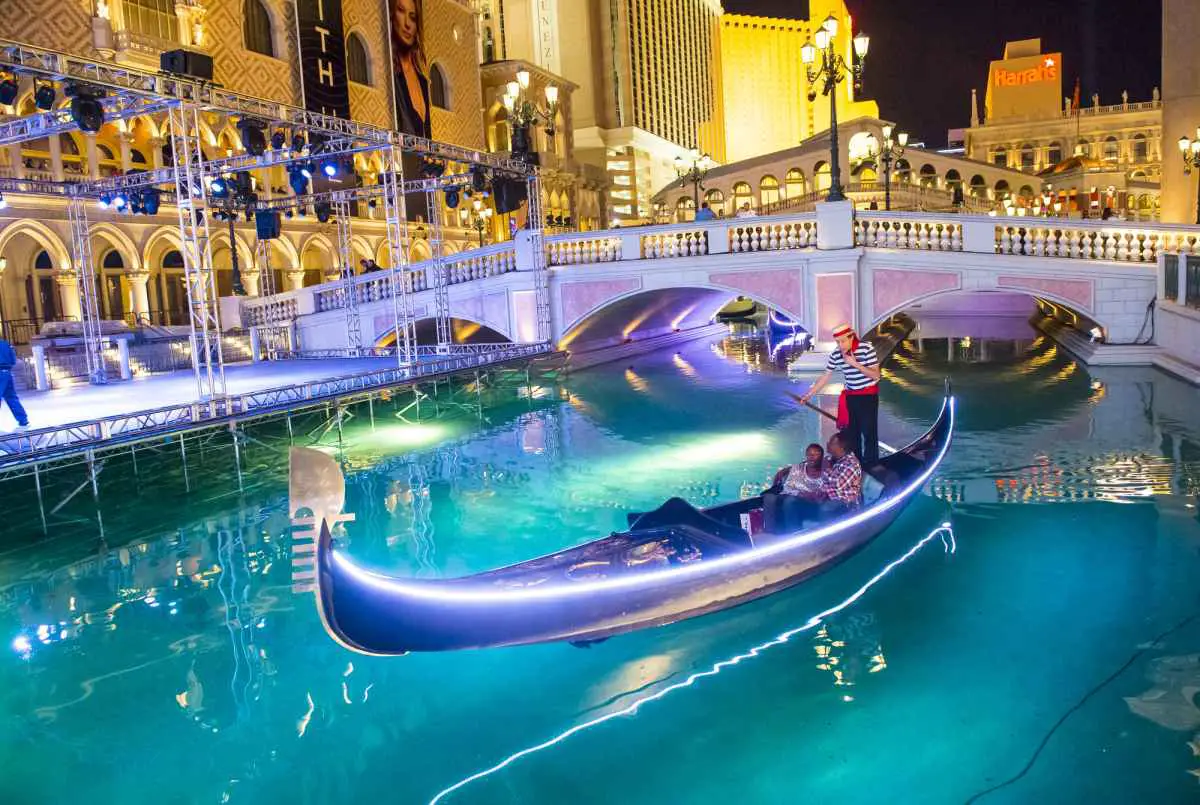 Don't worry if you can't make it to Italy for a romantic serenade as you drift down a Venetian waterway. Las Vegas offers a charming experience as close as you can get to the real thing.
The Venetian in Las Vegas offers a romantic trip down the Grand Canal in an authentic Venetian gondola. You will have a truly Italian experience as you pass by streetscapes and underneath bridges that replicate the beautiful city of Venice.
No matter the weather, you will be able to enjoy one form or another of this magical experience. They offer both indoor and outdoor options for their gondola rides. The outdoor portion is subject to weather, but inside there is always a Gondolier waiting to serenade you and your partner down the waterway.
The indoor experience offers exquisite paintings and décor that will make you feel as if you are really in Venice. Their attention to detail is second to none. This elegant resort in Vegas is well-known for its beauty and old-world Italian designs. Imagine you and your sweetie cuddled up together as you glide down the canal.
If you opt for the outdoor ride, you will be greeted by the lights and skyline of the Strip as your gondolier guides you through the canals.
Without a doubt one of the most romantic experiences you can have in Las Vegas.
Dine at Aureole Among the Angels
Cupid's angels are out in full force at this dining establishment that was made for lovers…of wine. It was also made for couples looking for a romantic night out on the town in Las Vegas.
Located in Mandalay Bay, Aureole is highly regarded as one of the more romantic restaurants in Las Vegas. Aureole is an American fare restaurant led by the brilliant duo of Chef Charlie Palmer and Executive Chef Alexandre Grégoire. They offer a wide variety of seasonal delicacies, and each dish is expertly matched to a specific wine.
So, what makes it so romantic? The ambiance, the exquisite food, and the thoughtfully paired wines all make for a great date night.
But the most unique aspect of this restaurant is the wine. The size of the selection, the vintages, and the presentation are all like nothing you've seen before.
As you enter the restaurant, you are greeted by their 42-foot wine tower that holds up to 10,000 bottles of wine. This tower is temperature and humidity controlled, so the wine resides in ideal conditions before an angel comes from the heavens to pick out your selection.
Okay, so maybe they don't come from the heavens. But Aureole does have servers, also known as "wine angels," who retrieve your wine while offering a very Vegas experience.
After you order a bottle from your sommelier, the angles go into action. They are strapped into a harness and cables so they can ascend and descend while impressing the restaurant with their acrobatic skills.
Once they retrieve the wine, they hand-deliver it to the sommelier, who presents it to you at your table. It's a one-of-a-kind experience that pairs a romantic restaurant with the excitement and unpredictability of Vegas.
After visiting Aureole, you and your honey will have a memory to share for a lifetime.
Enjoy a Couples Spa Treatment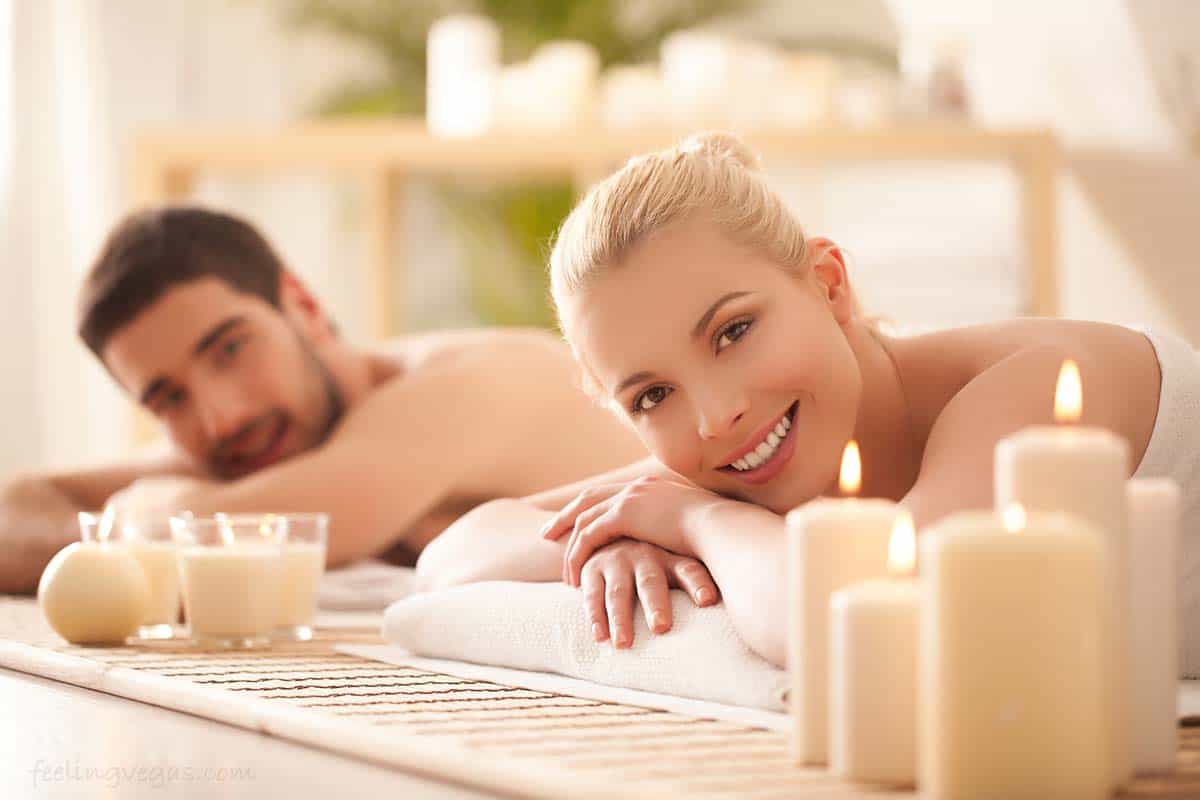 With the excitement and allure of adventure throughout the streets of Las Vegas, you can easily forget to take some downtime. As much as Vegas is about adventure, it is also about pampering yourself.
There are a plethora of options around Sin City that offer a way for you and your partner to unwind with couples' treatments at spas and bathhouses. Here are a few top options to consider when looking for a day of relaxation with your love.
You will find this sanctuary inside of Caesar's Palace.  It is beautifully decorated with perfect lighting to instantly relax you as you walk through the doors. For couples, they offer stone messages, Qua Mojave rain for two, and deep-tissue massages, among other services.
This unique spa is European-inspired and emphasizes aqua thermal treatments and relaxation techniques. If you and your partner are health and fitness buffs, this is also a great place to make sure you are staying on track during your trip with different workout services and facilities. For couples, they offer facials, a variety of different types of massages, and exclusive packages.
If you love the desert air and the sprawling landscape of the west, this will be a breathtaking spa experience for you and your partner. It is inspired by the desert's abundance of starry skies and beauty. For couples, they offer penthouse suites where you can enjoy all services ordered in the privacy of your room.
True to the Vegas experience, you will feel as if you were transported out of the Strip and straight into an exotic sanctuary. They are known for their Polynesian-influenced Nalu body rituals and treatments that engage your chakra. Couples can enjoy all services throughout their garden villas or private rooms.
There's nothing quite like a relaxing couples spa treatment to bring you closer together.
Snuggle Up on The High Roller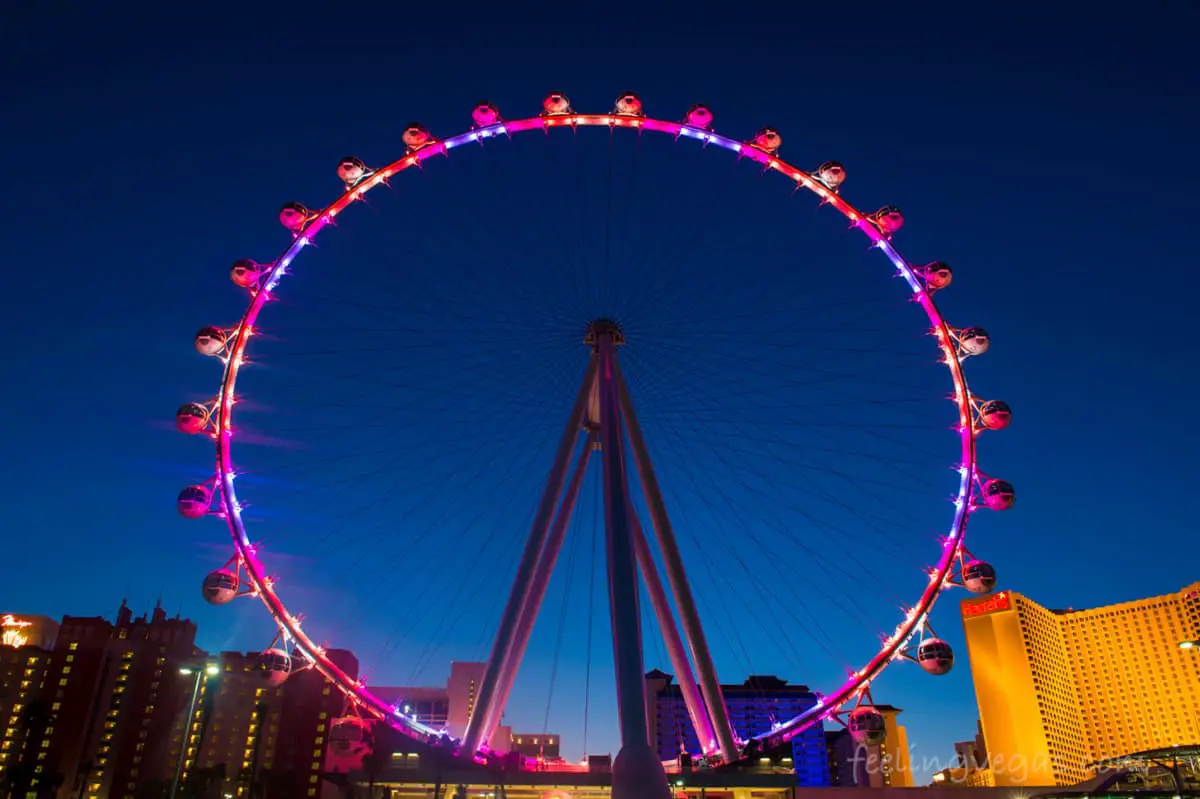 You may have noticed the rather large Ferris wheel-looking object on the Las Vegas skyline. It's called the High Roller, and it will give you and your guy or gal an incredible view of the Las Vegas Strip and the surrounding valley.
The High Roller, in truth, is not a Ferris wheel. It is actually what's known as an observation wheel. At a top height of 550 feet, a ride on the High Roller will take you on a single, very slow revolution of the wheel, giving you plenty of time to enjoy the sights out of every one of the floor-to-ceiling windows.
To take the romance up a notch, I'd recommend riding in the evenings after 8 pm. After eight o'clock, the Bellagio Fountains will be going off every fifteen minutes, so you've got a great chance to see the show from near the top of the High Roller.
You can find out everything you'll need to know about riding the High Roller, plus a ton of pictures, in our article here.
Visit the Fountains of Bellagio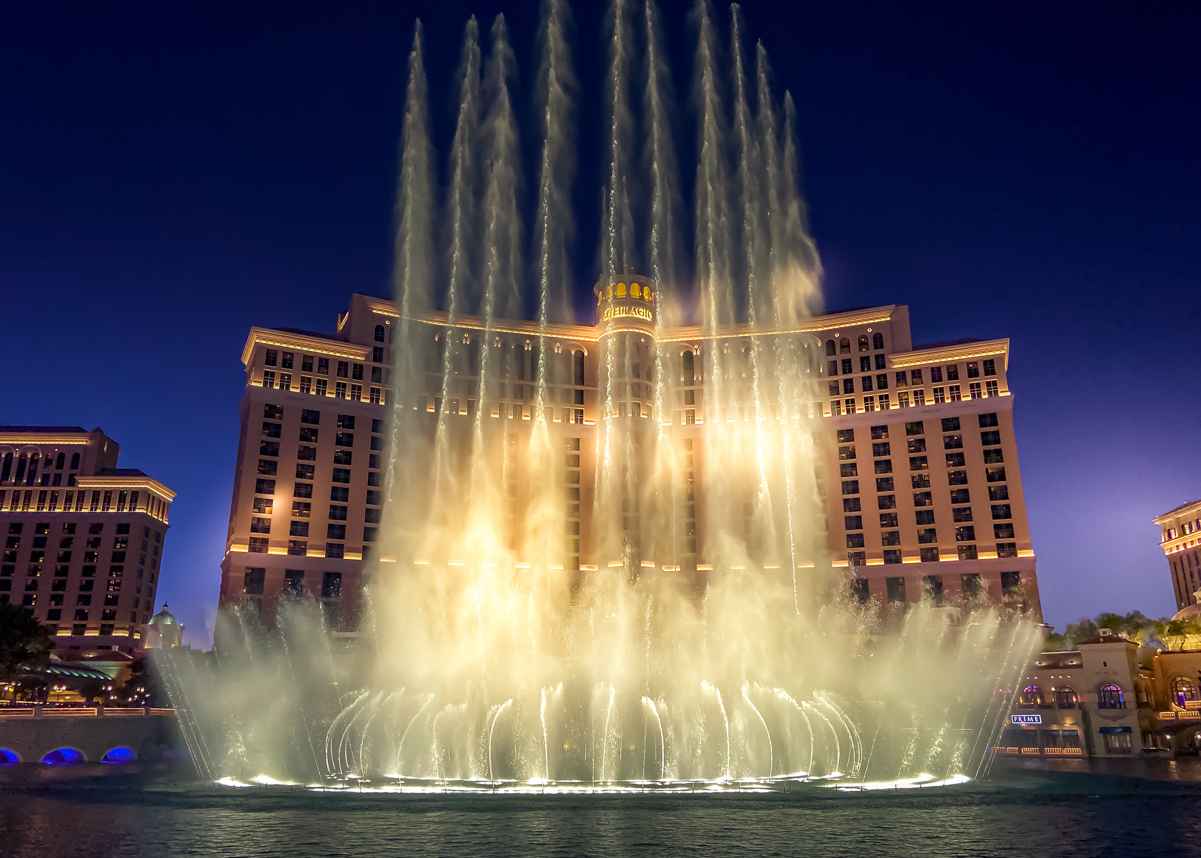 You've most likely seen these magical fountains in movies, on TV, or in ads for tourism in Las Vegas. But up close and personal these fountains provide a dreamy atmosphere that captivates everyone's attention and can be extremely romantic as you hold your loved one close.
The Bellagio even says on their website that "The Fountains of Bellagio were designed to romance your senses." While your senses are allured to this beautiful display, you and your partner will enjoy the romantic atmosphere and experience.
 A huge perk to this attraction is that it is free. This is one of the most impressive light and water shows you will find anywhere. The complexity of its design and the epic shows they put on display here is so unique and outstanding that it is hard to believe there is no fee associated with them.
The water dances against the light with precision-based choreography while music plays in the background to accompany the sashaying waves of water shooting up in the sky. Arriving at the fountains just after sunset when you can catch a beautiful lavender sky as the backdrop is especially romantic.
For a complete list of showtimes and songs, check out our updated Bellagio Fountains schedule.
See 'Zombie Burlesque' at Planet Hollywood
If your perfect idea of a romantic evening includes a few laughs then you and your honey will want to check out Zombie Burlesque. A show that combines burlesque, laughs, variety acts, and a whole lot of sexy undead zombies.
This is definitely Las Vegas's take on a romantic couples show. Where else can you see a flesh-eating zombie twerking their booty? Jokes, singing, dancing, and aerial acrobatics are combined with a live band to give you a night of entertainment that the two of you will be talking about for years to come.
Dine at Cipriani
If the gondola ride got you into an Italian kind of mood, you may want to dine at Cipriani at The Wynn.
This coastal Italian restaurant is exceptionally well presented and prepared. For anyone who loves the Italian ambiance and the romance of their culture, this will be worth the tab.
The yacht club ambiance perfectly pairs with the food selections, and their beautifully designed decor and nautical touches will have you feeling like you are dining seaside in an Italian village. You'll enjoy the peace of this tastefully designed restaurant.
If you're hoping to have a date night without any crying babies, then this is your spot. They do not allow children under the age of 5, and they work to maintain a very relaxing and romantic elegance inside.
Experience 'Paris' at the Eiffel Tower Restaurant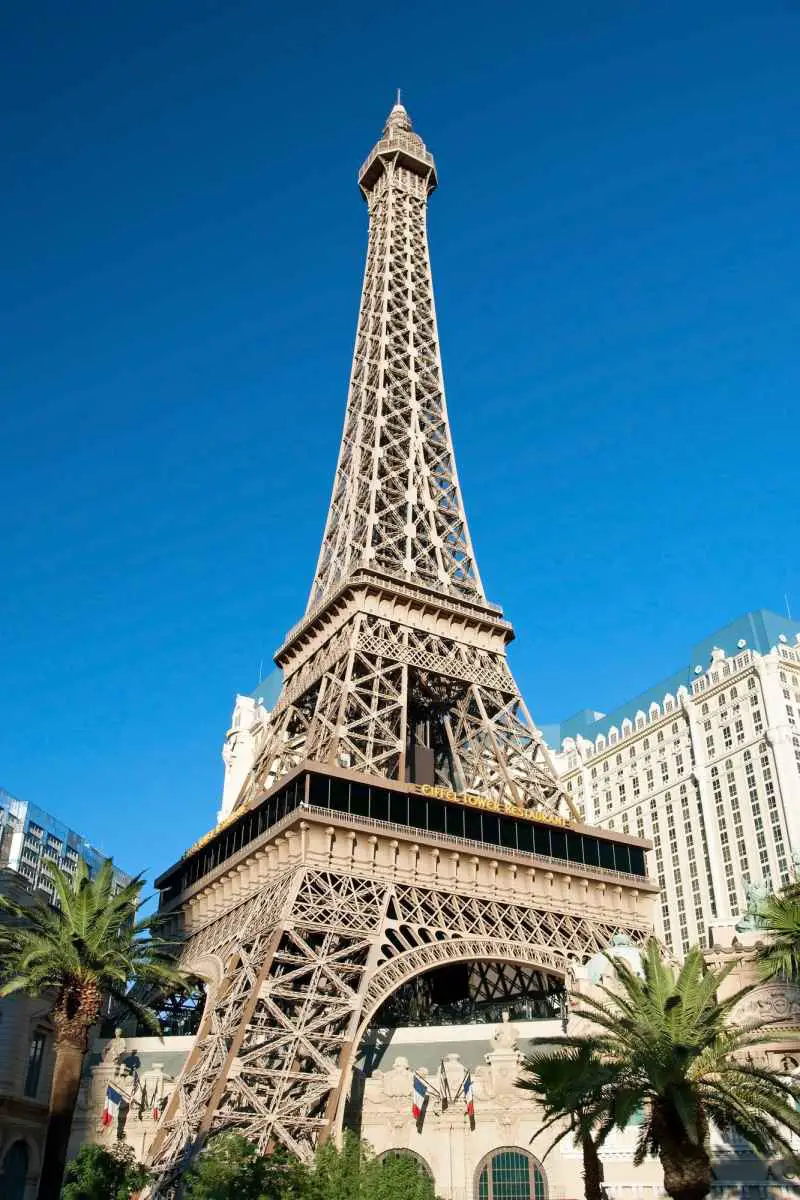 Between gondola rides and coastal Italian seafood, you've now gotten to experience "Italy." But no romantic couple's getaway to Vegas would be complete without a trip to "Paris."
The Eiffel Tower Restaurant combines views of the Bellagio Fountains along with the breathtaking sights of the Strip. Their classic French cuisine is paired perfectly with their elegant dining space and romantic, sprawling views of the city.
Their dinner menu is all French-inspired and ranges from seafood to beef wellington to deliciously prepared, fresh vegetables.
This has become a very popular date night spot, but it can also be an equally satisfying daytime date. They offer brunch and lunch options that will let you take in the amazing views you'll gain from this elevated perspective. Some of their brunch standouts are a Lobster Eggs Benedict or their Moroccan Lamb Burger.
Their wine list isn't too shabby either. With over 1400 different labels from either France or the United States, their sommeliers will have you drinking a perfect pairing to your meal.
The Eiffel Tower Restaurant has been recognized as one of the most romantic restaurants in the United States by OpenTable, and Travel & Leisure.
Hundreds of proposals happen here every year due to the romantic nature and breathtaking ambiance that will sweep anyone off their feet.
Enjoy a Las Vegas Valley Hot Air Balloon Ride
After you've spent your day walking around the Strip and catching some views of the surrounding area from upper levels of hotels and restaurants around the city, you may be thinking how grand it would be to have a birds-eye view of the Las Vegas Valley.
Vegas Balloon Rides offers a romantic way to get that view. They have morning balloon rides every day of the week, where you can be in the air for 45-60 minutes. Vegas is not only a spectacle of lights and manmade attractions but you'll also be amazed by the surrounding areas of natural beauty. 
These balloon rides are an amazingly romantic way to see the city and the mountains while getting into the crisp fresh desert air while you float above it all.
This is a great attraction for any thrill-seekers who like to step out of the box and see things in a new way. So, if you or your partner are adventure seekers looking for a romantic way to see the city, this is the way to do it.
Note: You can often find discounted flights so be sure to check before booking a balloon adventure.
Take a Romantic Nature Hike at Red Rock Canyon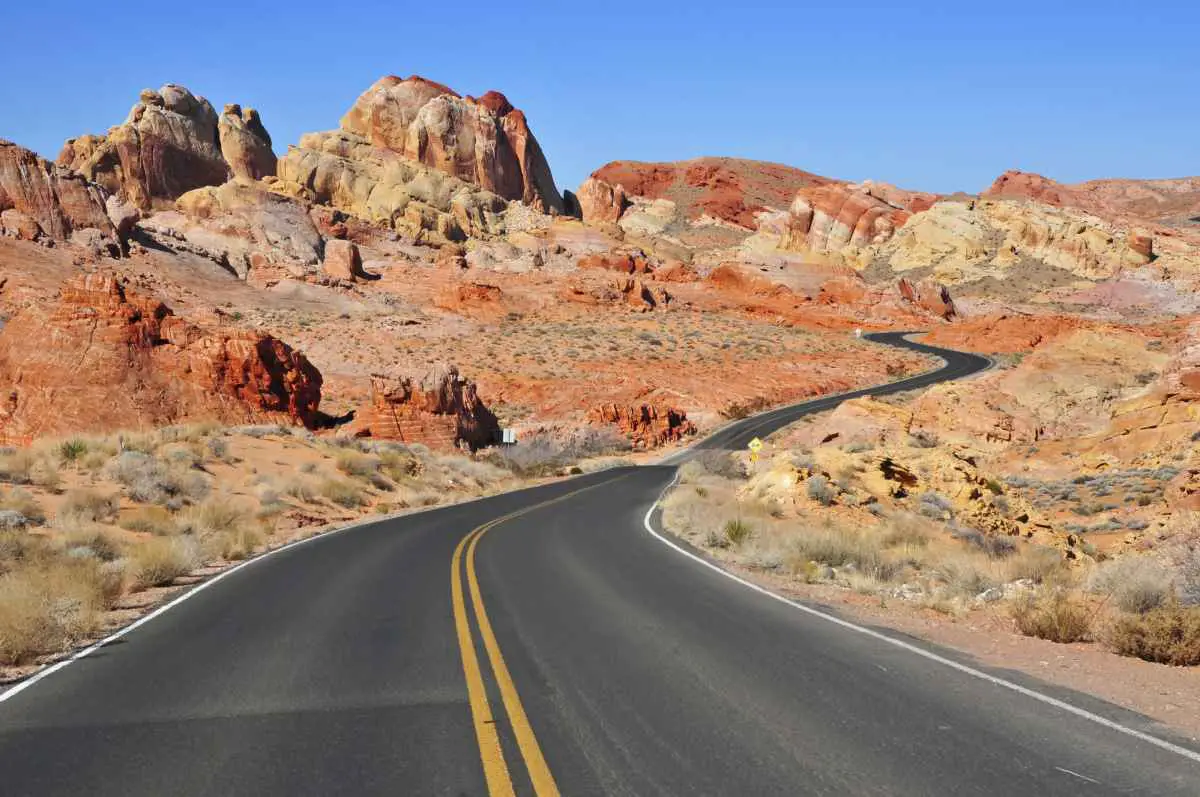 While you're up in that hot air balloon, you'll be reminded of the vast landscapes surrounding the city. There are some amazing hiking spots not far from the Strip that you can easily do as a day trip before heading back to the city for a big date night.
There are hikes nearby in Red Rock Canyon for every experience level for you and your partner to enjoy.
Here are some romantic hiking options in Red Rock Canyon:
You can find out more about visiting Red Rock Canyon and how to get there in our article here.
If getting back to nature is your idea of romance, then you won't be disappointed. It's surprising to many that there is such a beautiful natural area this close to Las Vegas!
Planning the Perfect Romantic Getaway to Las Vegas
Las Vegas can be a very romantic city. I hope these 10 ideas of romantic things to do in Las Vegas as a couple will give you some inspiration for your trip to this amazing city.
When you plan your trip to Las Vegas with your partner, you'll find thrilling shows, elegant and unique dining options, relaxing spas, and dozens upon dozens of attractions that will leave you feeling a sense of romantic whimsy.
Even More Things to Do for Couples
If you're looking for even more couple things to do check out our guide to the Best Nightclubs for Couples in Las Vegas here.
Romantic Things to Do in Las Vegas – Conclusion
So these are the top 10 romantic things to do in Las Vegas, but they are by no means the only romantic activities in Sin City. Romance means different things to different couples and if you have even a single romantic bone in your body you'll find plenty of activities and attractions in Las Vegas to fit the bill.