7 Best Bars & Lounges at Aria Las Vegas (Take a Look)
While Las Vegas is known for its wide range of bars and lounges, the Aria Resort and Casino stands above many other options. It's certainly one of the more modern casino resorts in Las Vegas, and it offers a wide range of premium bars and lounges. 
If you want a vibrant bar or lounge at Aria Las Vegas, the JEWEL nightclub and ALIBI ultra lounge are the best options. Try the Lift Bar, Lobby Bar, or Sports Bar for a more comfortable option. If you prefer a premium experience, you can always visit the Baccarat Lounge or the High Limit Lounge.
In this article, I'll list the best bars and lounges to visit when you're visiting Aria Las Vegas. I'll cover each bar in detail and give you tips on when to visit. 
Compare and save! Check current ARIA room rates at TripAdvisor!
1. JEWEL Nightclub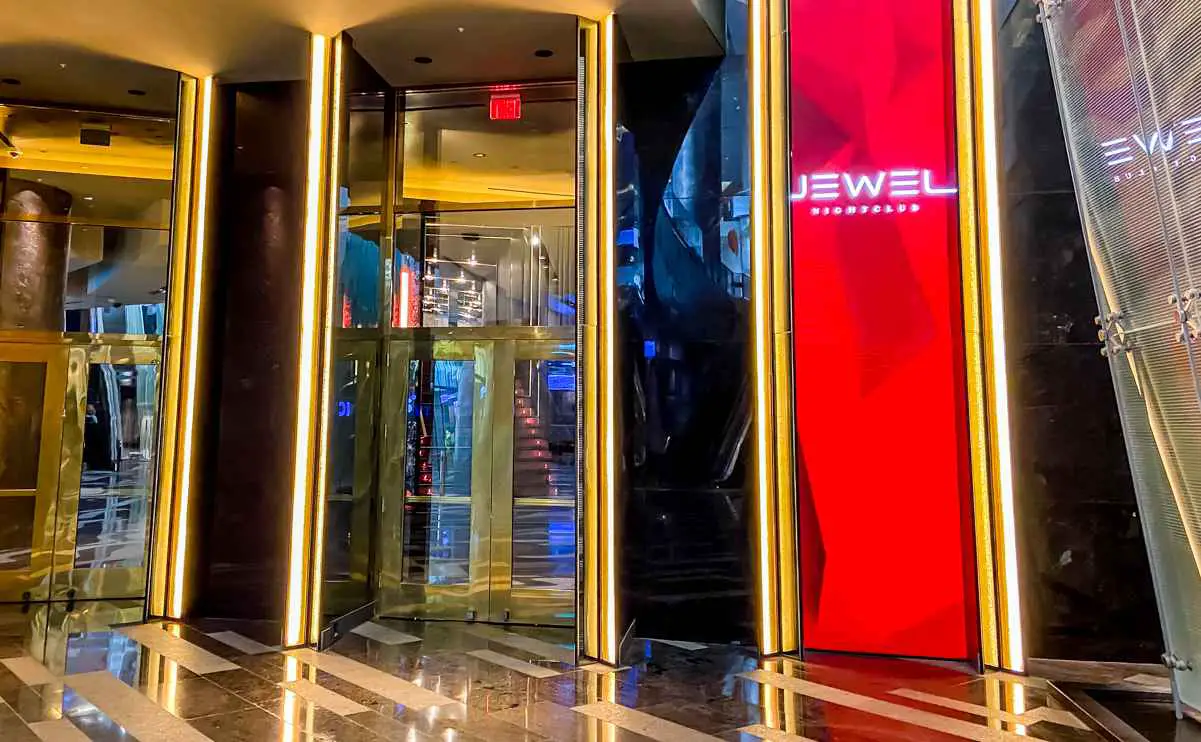 (This article may contain affiliate links, which means we might earn a small commission if you click and make a purchase. Thank you!)
Located in the north valet lobby of Aria, JEWEL nightclub is one of the most vibrant clubs in Las Vegas. It hosts world-class DJs and musicians that will keep you entertained throughout the night, up to 4 am. 
This executive nightclub also comes with VIP suites and the famous "Dreamwall" with state-of-the-art lighting effects, moving through the club in a 360-degree path. With quality drinks and events throughout the year, the JEWEL nightclub is the go-to place if you want to drink and dance in a vibrant environment. 
Note: JEWEL has a strict dress code. Learn about JEWEL Nightclubs' dress code here.
2. ALIBI Ultra Lounge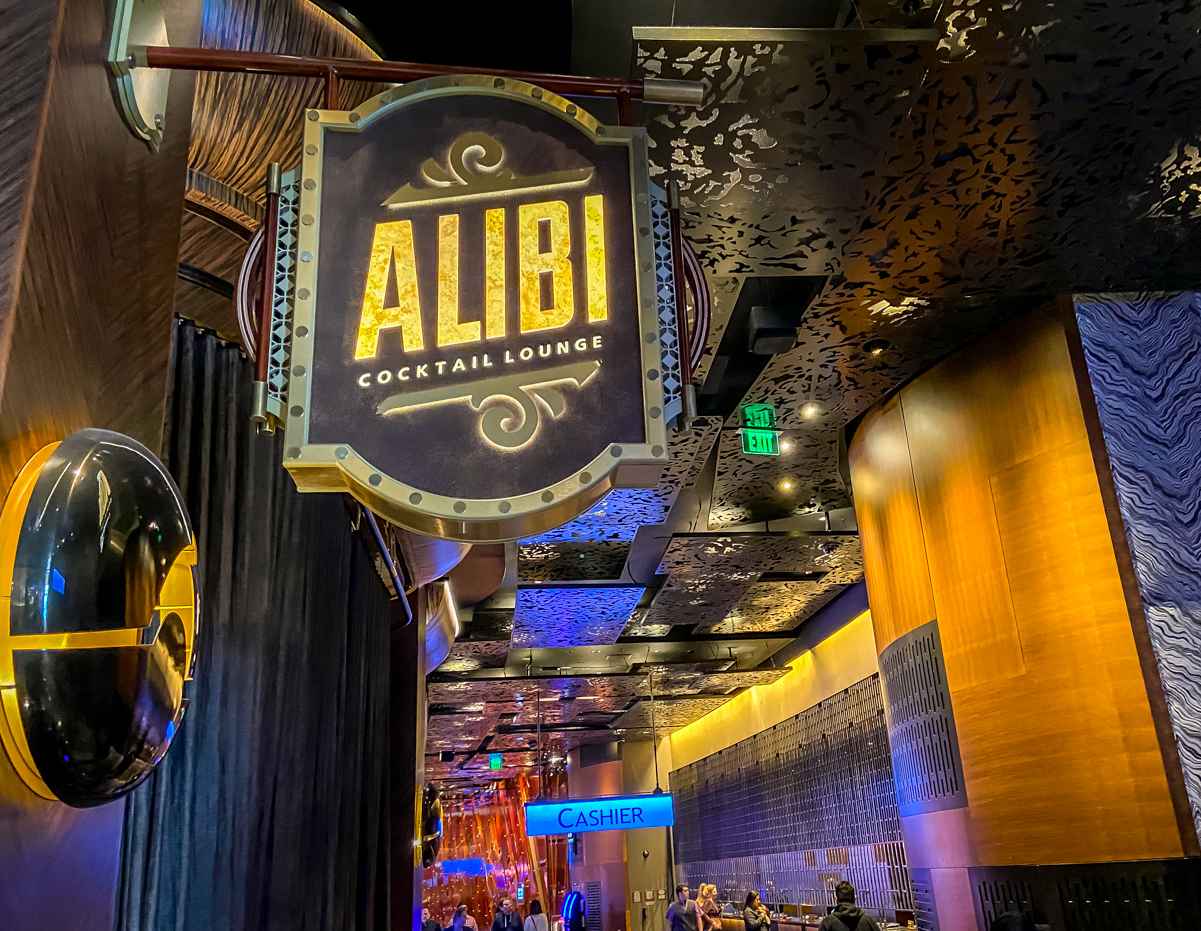 If you're in for a more traditional stylistic bar, the ALIBI Ultra Lounge is ideal. There's still music, but in a traditional bar setting and away from the chaotic nightclub scene. This is also one of the most accessible lounges and is located next to the cashier on the Aria casino level.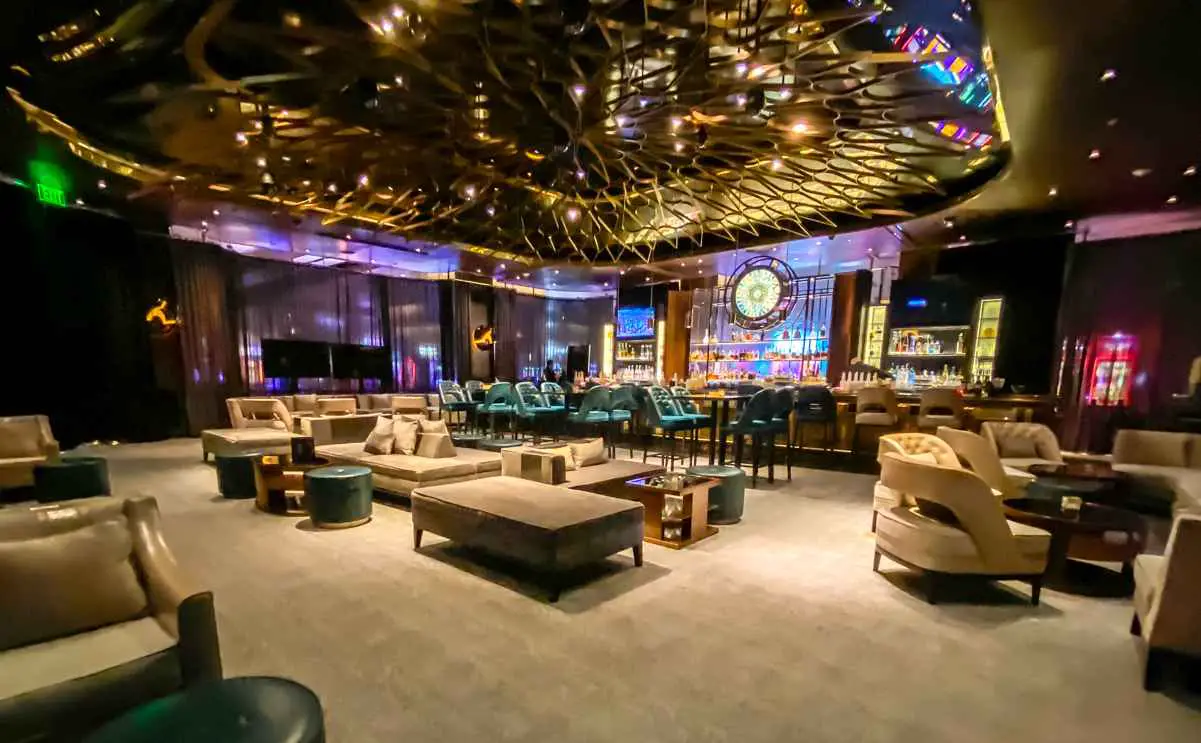 There are also live DJ events running from Friday through to Monday starting at 9 pm, so you're never short of entertainment. But what really makes this lounge stand out from the rest is the variety of drinks on offer. Whether you're looking for a quality cocktail or a glass of exotic wine, you'll find some of the best drinks at the ALIBI Ultra Lounge. 
Yes, it's high-tier but more affordable than many other "executive" bars and lounges in Las Vegas.
3. Lift Bar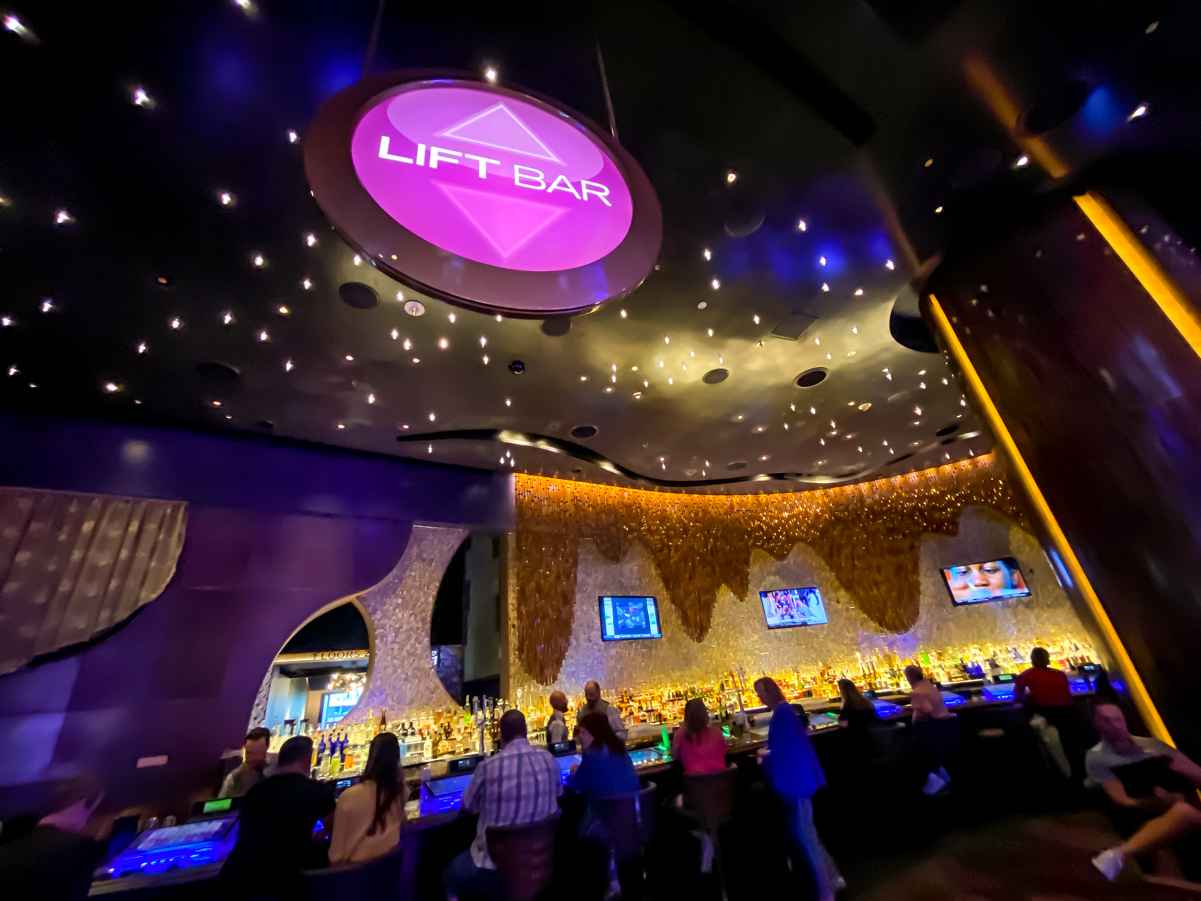 LIFT Bar has always been one of the iconic attractions at Aria Las Vegas due to its unique purple theme, range of drinks, and vibrant environment. There's live entertainment from Friday to Monday at 8 pm, and the bar is open 24 hours, unlike many other options in the casino. 
The ambient feel is what attracts most people to the Lift bar, and, as the name suggests, it's great at lifting your spirit! 
Best of all, you can book a reservation for your private parties, which makes it ideal for a bachelorette party, birthday bashes, and more. When attending this bar, make it a point to try one of the purple-themed cocktails that make it so famous. 
4. Sports Bar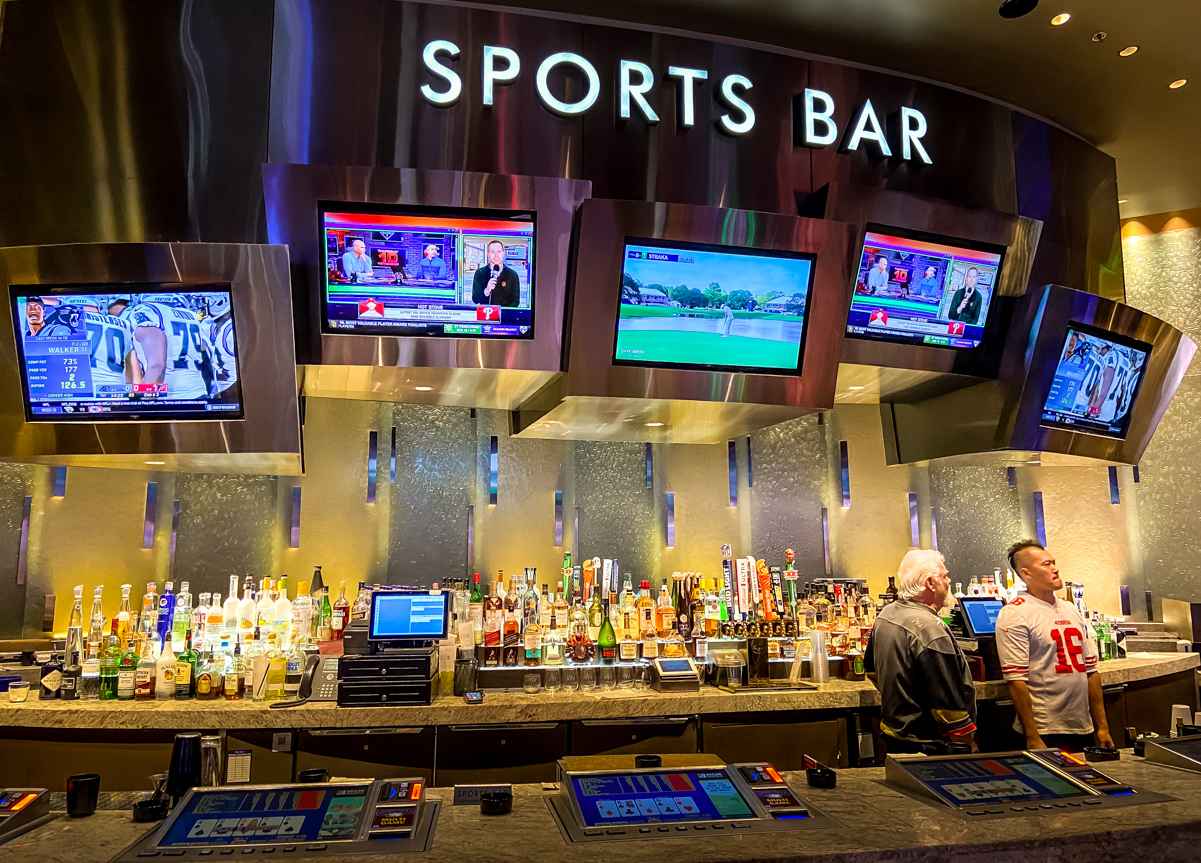 If you're a sports fan and want the ideal place to relax and watch the game, Sports Bar in Aria Las Vegas is just for you! Located next to Moneyline Pizza & Bar, it's easy to access and offers a premium experience for viewing your favorite sports matches. 
The temperature (and beer) is kept much colder than in other bars, which helps keep you cool when the game is getting hot!
Best of all, you'll get the opportunity to stream any big game in one of the many sections of this bar. If you're looking for a fun environment to chill during the game or are a sports lover in general, don't skip this bar on your next visit to Aria Las Vegas.
5. Lobby Bar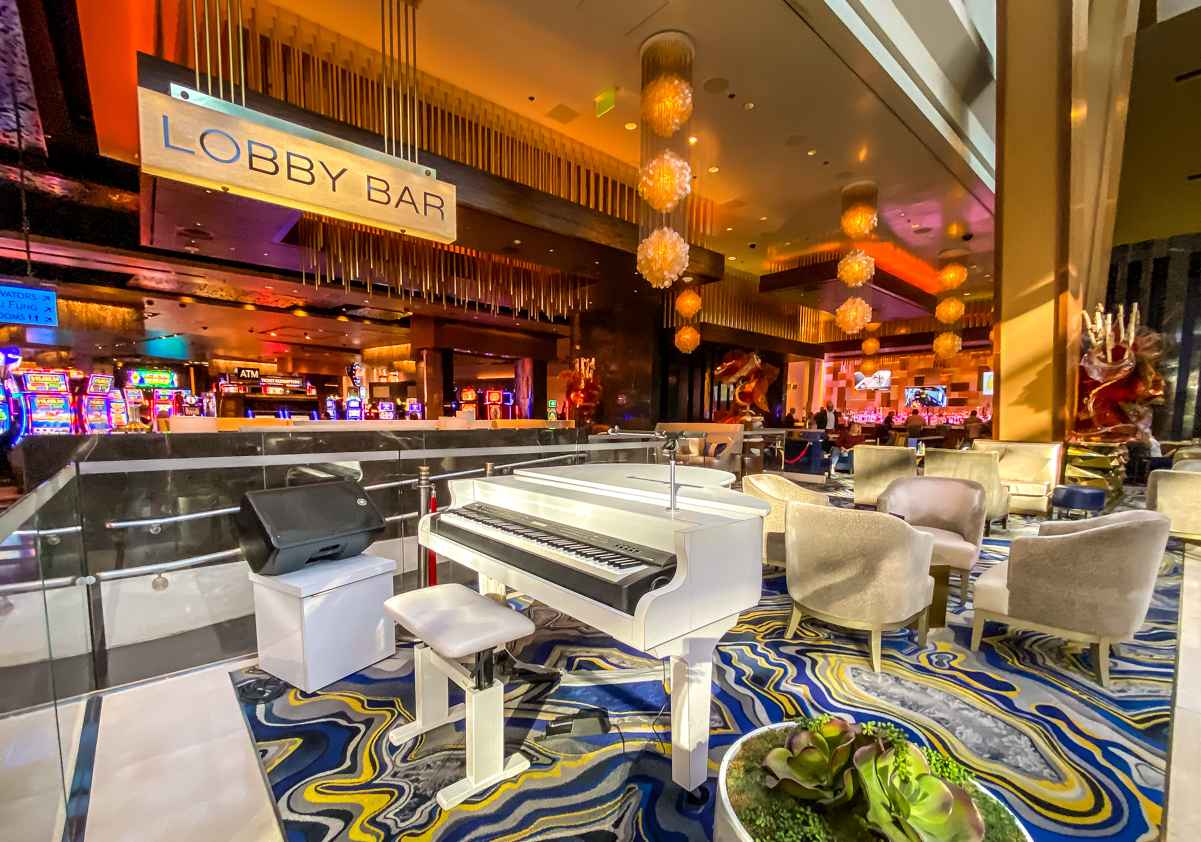 Lobby Bar is probably the first bar you'll be introduced to inside Aria Las Vegas. Located right next to the main lobby, it's the best place to start your tour of the Aria casino. The relaxing environment makes it the perfect place to spend a few hours relaxing after a day's shopping. 
At the Lobby Bar, you can also book private parties with groups of up to 30 people. Since it's one of the few bars on this list open in the daytime (it opens at 11 am), you can get midday reservations as well. 
Apart from its central location, the range of signature drinks is what makes the Lobby Bar unique. You'll get to choose from up to 8 signature sips and countless other cocktails, wine, and beer combinations. 
6. Baccarat Lounge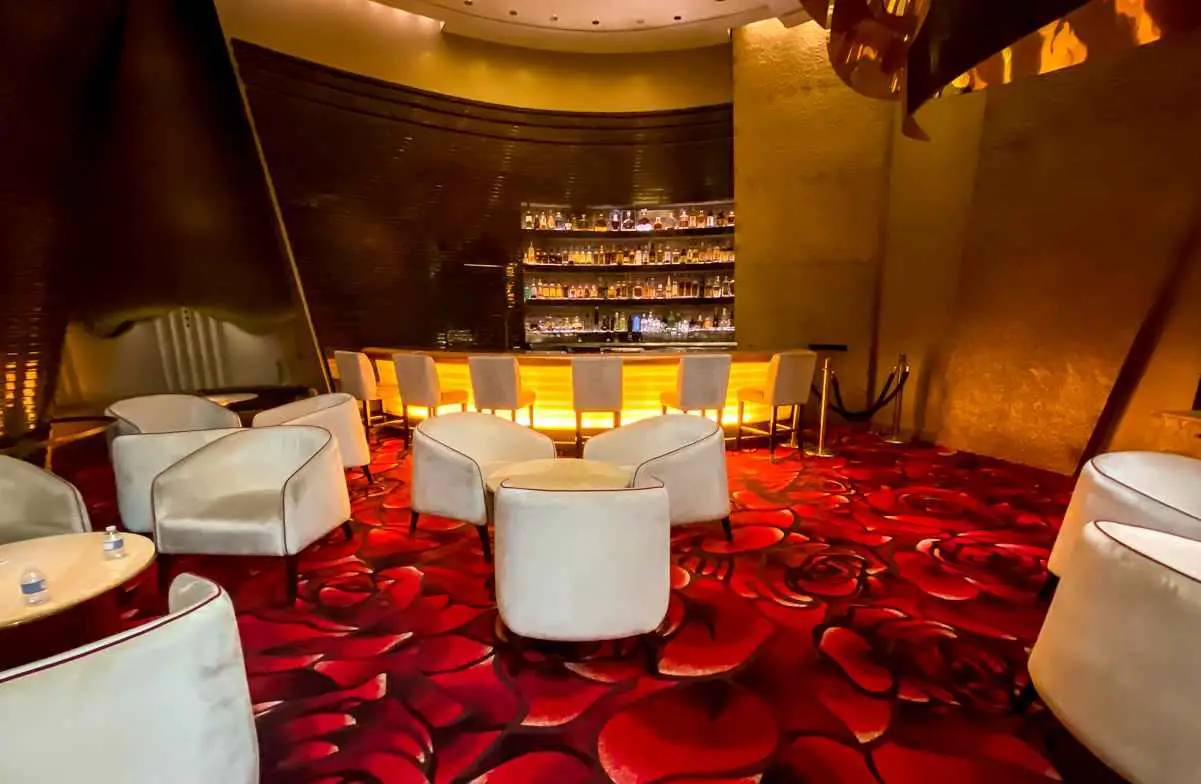 If you aren't a fan of the hustle and bustle in other bars and lounges in Aria, the Baccarat Lounge is a great option. It's not one of the more widely-known lounges in Aria, and this makes it the ideal option if you're looking for a quieter environment. 
Located next to the Baccarat Room, this lounge is close to the casino and is the best place to relax after winning big. The cocktail offerings are amongst the best in the resort, and you can try out the signature 'nacional' cocktail if you're in the mood for something exquisite. 
Don't visit this lounge if you're looking for a noisy, vibrant atmosphere. However, if you prefer something more relaxing and want a "posh" feel, this is the lounge to visit. 
7. High Limit Lounge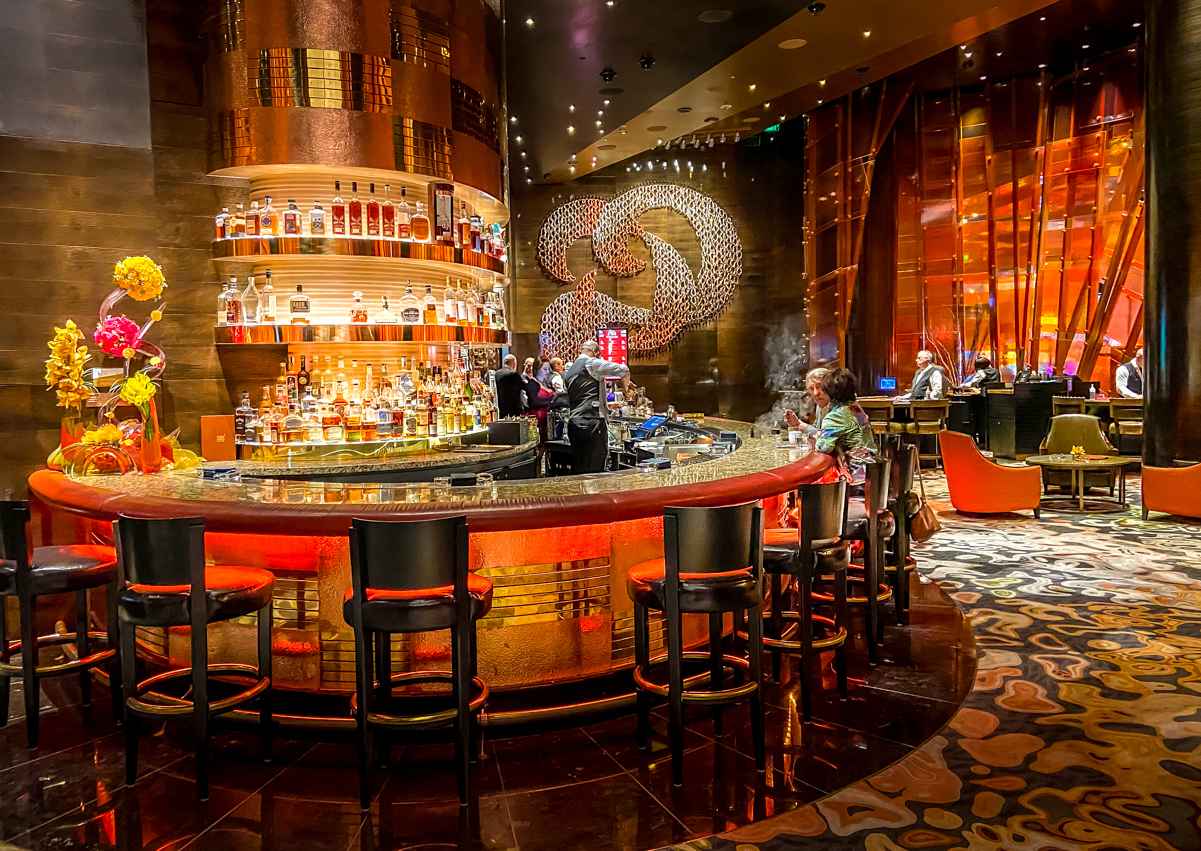 Made for high-stakes players, the High Limit Lounge is the ideal place to try your luck at roulette, blackjack, and other tables while simultaneously enjoying some of the finest drinks that Aria has to offer. 
It's open 24 hours, and you can participate in any game, provided you have enough cash to throw down!
Whether you're a high-stakes gambler and don't want to waste money on regular casino games or you just want a place to relax after winning big in the main casino, this lounge is the ideal getaway location. 
It's not too noisy either and ideal for anyone who wants to enjoy a premium gambling experience. 
However, be warned that this lounge isn't for everyone, and you'll need some serious cash to sit at some of the high-end tables.
Find the best deals on ARIA rooms and save big with TripAdvisor!
Wrap Up
There you have it, the best bars and lounges at Aria Resort & Casino. Now you'll have no problem finding the right spot for a drink day or night at Aria Las Vegas.