Where To Eat Breakfast at Aria Las Vegas (4 Best Spots)
If you're hungry for breakfast after a night out in Vegas, you should check out the restaurants at Aria. Not only is the food some of the best you'll ever taste, but the atmosphere and service are also top-notch. Plus, the coffee is always delicious!
Salt & Ivy, Posh Burger, ARIA Patisserie, and CATCH are the best spots to eat breakfast and brunch at Aria Las Vegas. Those staying at Aria won't even need to step out of the resort for a great breakfast. 
This post will cover the four best spots to start the day at Aria, and I'll also recommend some of the best items on the menu.
Compare and save! Check current ARIA room rates at TripAdvisor!
1. Salt & Ivy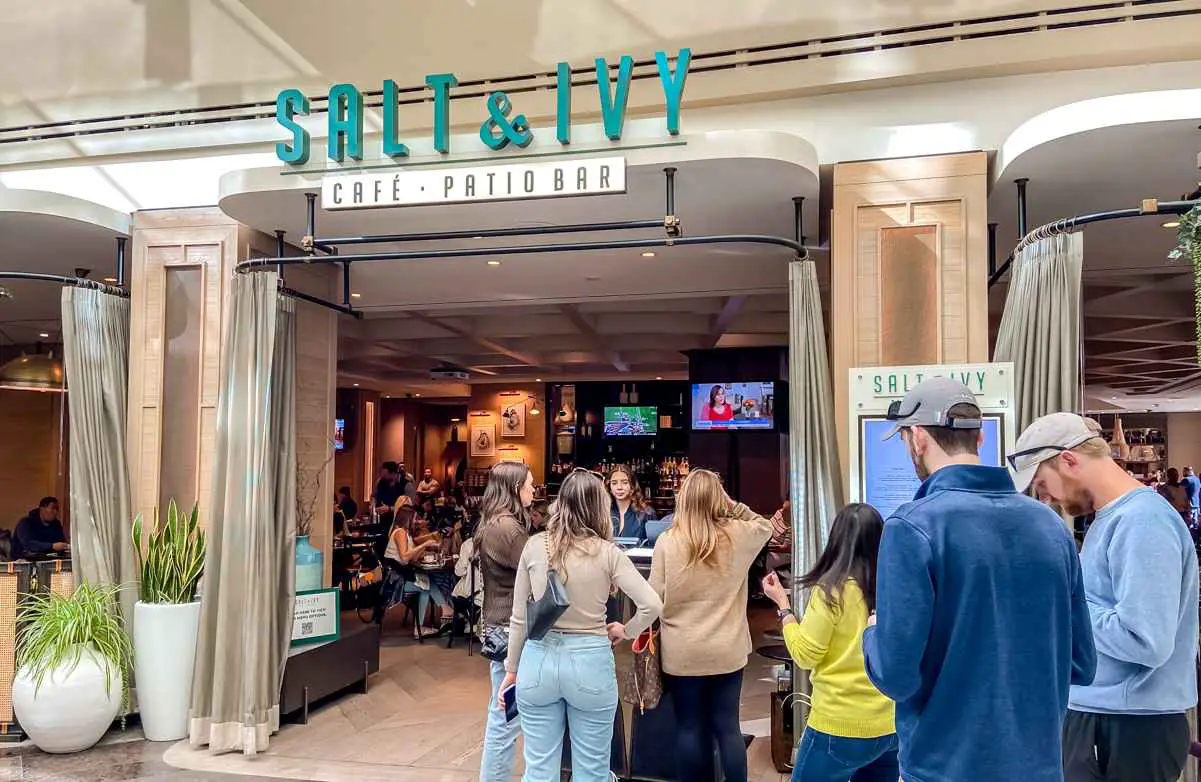 (This article may contain affiliate links, which means we might earn a small commission if you click and make a purchase. Thank you!)
If you're craving a delicious and unique breakfast experience while staying at Aria Las Vegas, Salt & Ivy is the place for you. This restaurant offers a variety of gourmet breakfast dishes that are sure to tantalize your taste buds. You'll find light, healthy fare and elevated American favorites on the menu.
The restaurant's signature dish is the Dutch Baby Pancakes. These German pancakes are made with a special batter that gives them a light and fluffy texture, and they're served in a cast-iron skillet with a variety of sweet and savory toppings.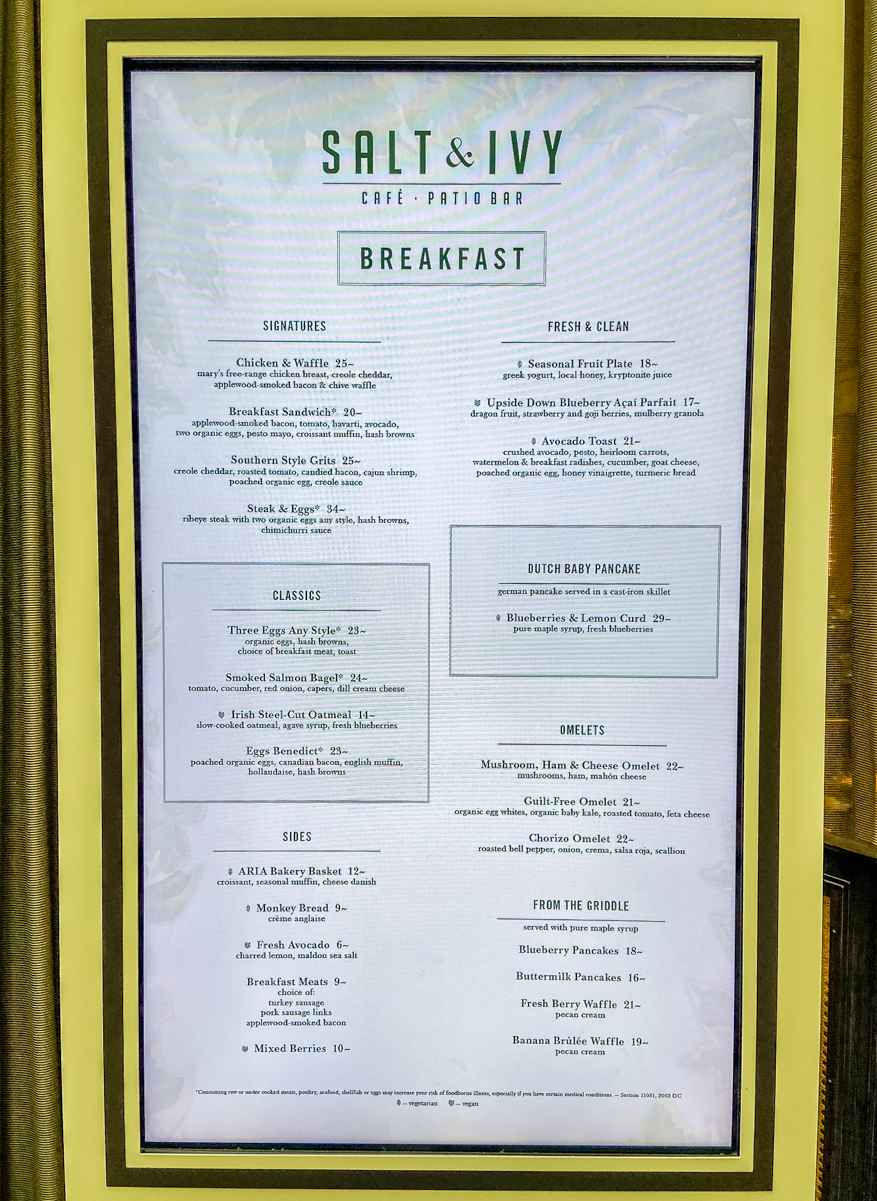 The breakfast nachos at Salt & Ivy are piled high with: 
A sunny-side-up egg 
Mexican chilaquiles 
Green chili chicken 
Pickled Fresno peppers 
Cotija cheese
They're the perfect way to start your day – or end your night.
With its indoor and outdoor seating, Salt & Ivy Cafe and Patio Bar provide guests with a casual, relaxed dining experience. The restaurant has an extensive menu that offers breakfast dishes, from buttermilk pancakes to steak and eggs served with chimichurri sauce.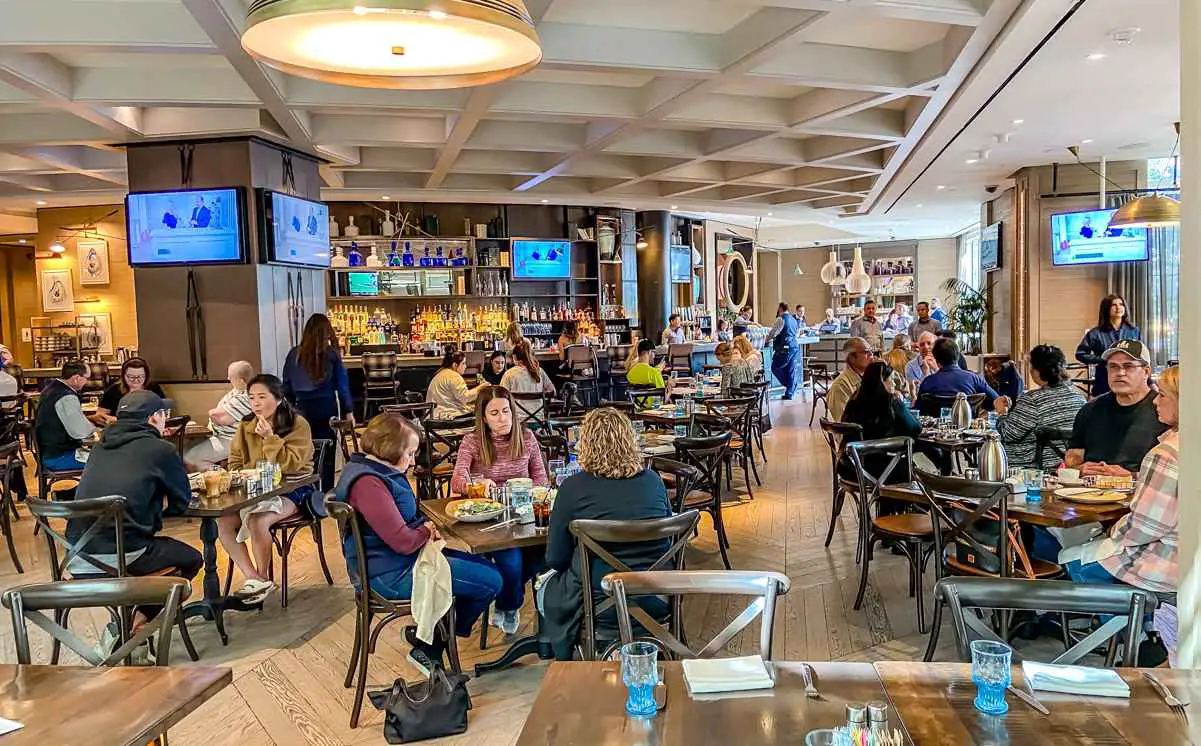 The cafe is open daily from 6:00 am to 2:00 pm. It also has a full bar serving cocktails, wine, and beer. Salt & Ivy's patio is the perfect place to enjoy a meal on a sunny day, and the indoor seating is perfect for when the weather isn't as nice.
2. Posh Burger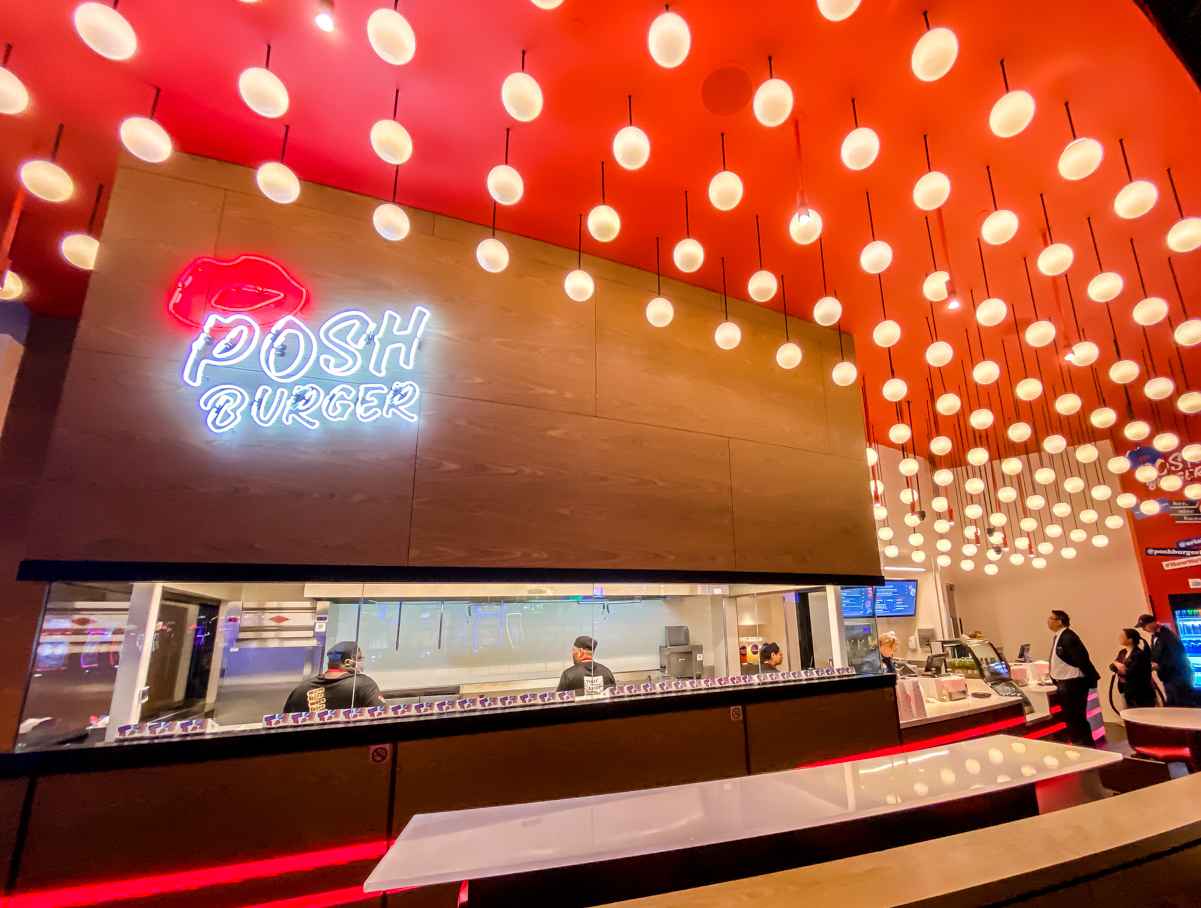 Posh Burger is a high-end burger restaurant in Aria Las Vegas, and they start serving breakfast at 8:00 am. The restaurant is known for its creative burgers made with unique ingredients. It is the perfect place to enjoy a delicious breakfast burger with a side of fries.
Everything on the menu is made with fresh, local ingredients, and the fries are hand-cut and cooked to perfection. Posh Burger also offers a wide selection of sides, including jalapeno tater tots and loaded cheese fries. You can enjoy all these with a delicious cup of fresh coffee, fresh-squeezed orange juice, or a chocolate peanut butter shake.
When it comes to breakfast, Posh Burger knows how to start your day off right. With their breakfast sandwiches, you can have your eggs and bacon and eat them too. The breakfast burgers are stuffed with American cheese, tomato, mayonnaise, and organic egg. It's the perfect way to begin your day in Sin City. Breakfast is served until 11 am.
3. ARIA Patisserie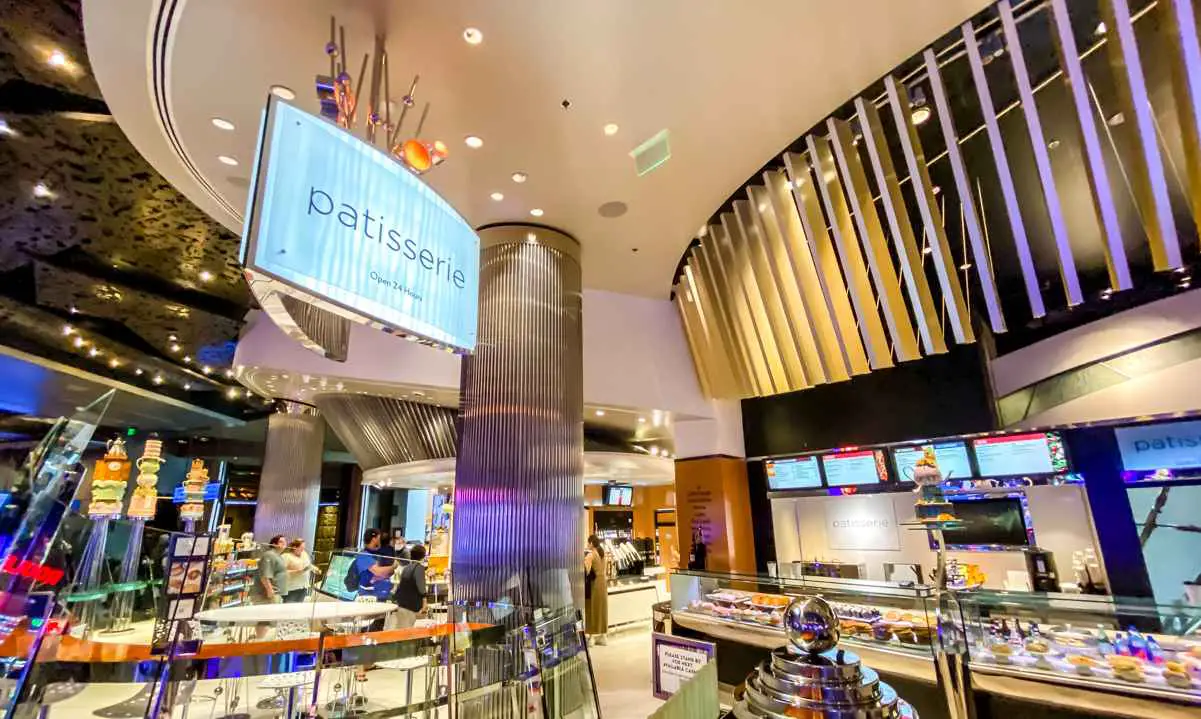 With the sun just peeking over the horizon, there's no better way to start your day than with a delicious pastry and freshly brewed coffee from ARIA Patisserie. This French bakery is one of the best places to get your sweet fix early in the morning – or whatever the time of the day.
ARIA Patisserie offers a wide array of crepes, sandwiches, salads, and breakfast items around the clock. It's a great spot to enjoy a variety of classic and contemporary treats, all made with high-quality ingredients.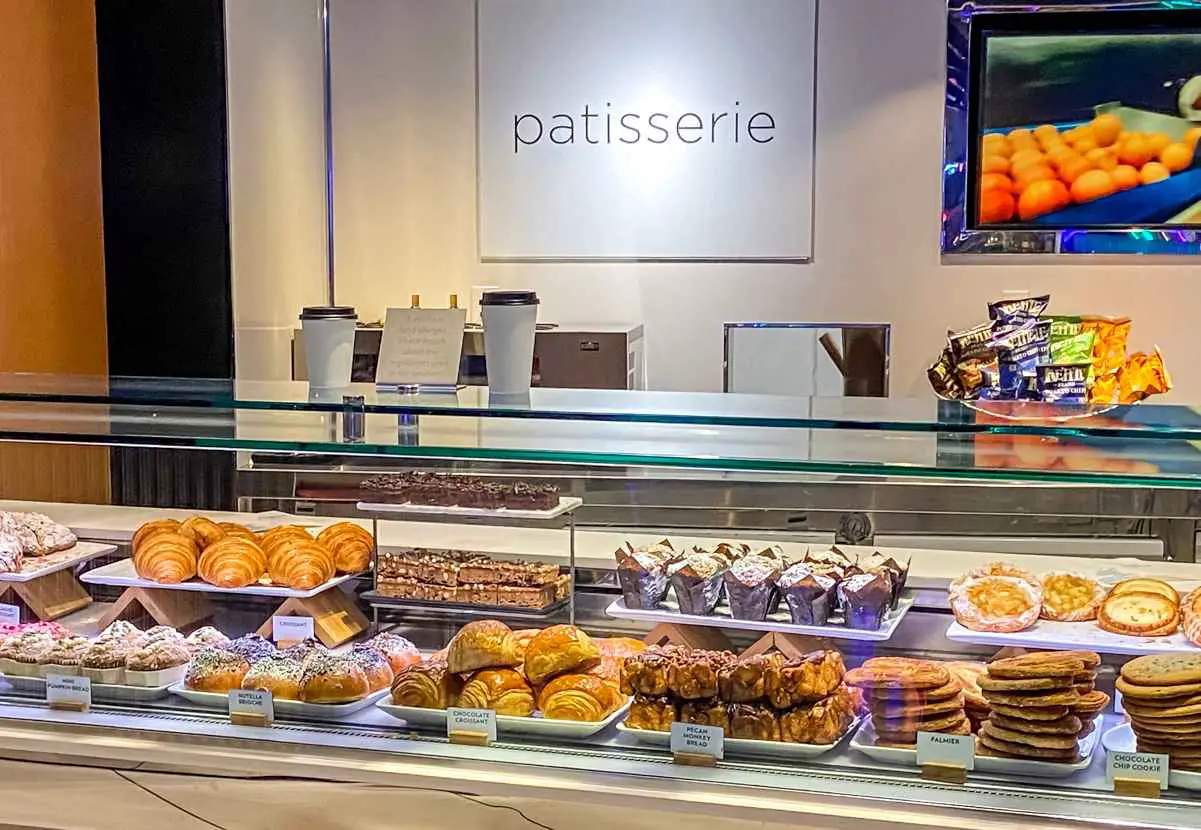 The Ham and Swiss croissants at ARIA Patisserie are perfect for a savory breakfast. This tasty treat is made with flaky croissant dough, forest ham, and mornay sauce. It's ideal for a quick breakfast on the go or an indulgent snack.
If you crave something sweet and fruity, the parfaits at ARIA Patisserie are made with only the freshest ingredients. Served with low-fat yogurt, mixed berries, and granola, this delicious parfait will refresh your senses to start the day.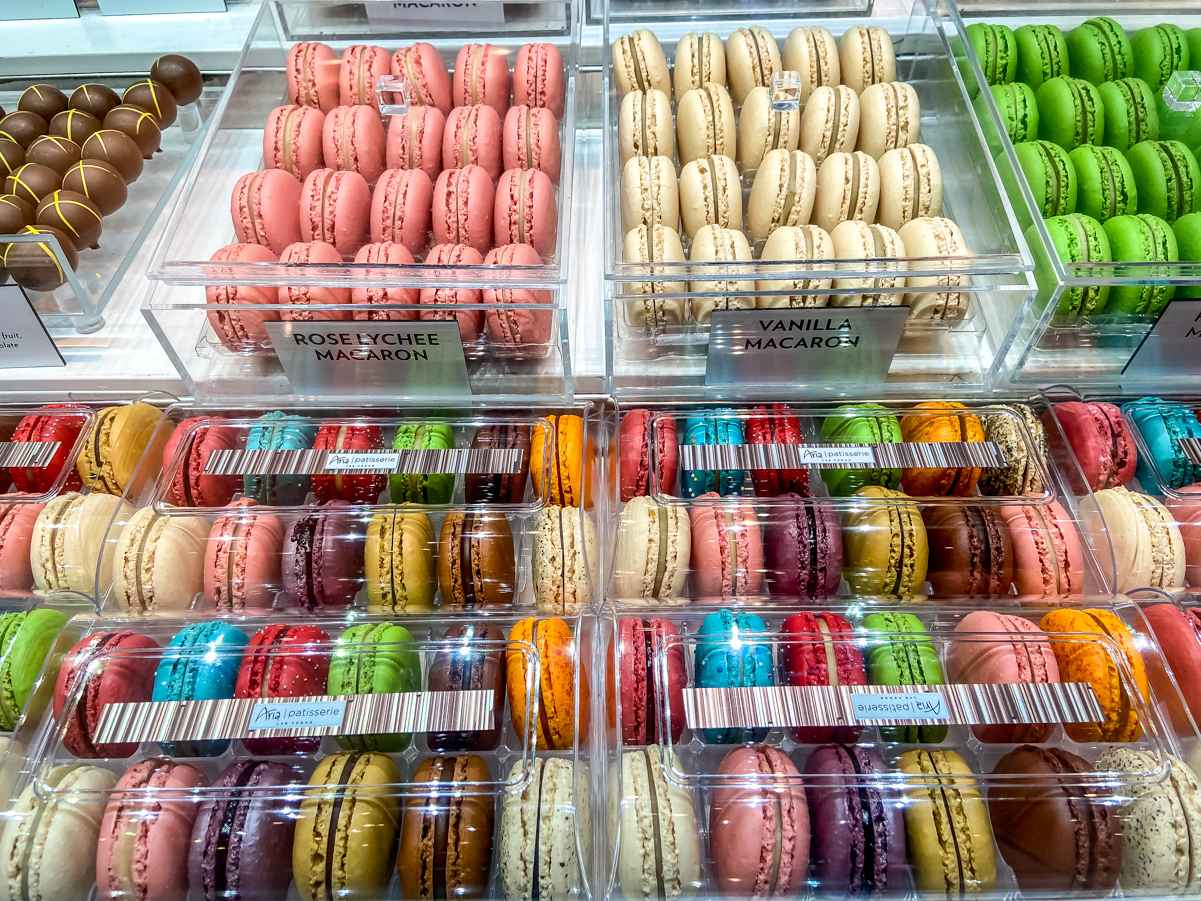 ARIA Patisserie also offers crepes as their main dish. The crepes are made fresh to order and can be customized with various toppings. Most dessert crepes are chocolate, caramel, and vanilla. You can also find savory crepes served with prosciutto, arugula, smoked salmon, and more.
4. CATCH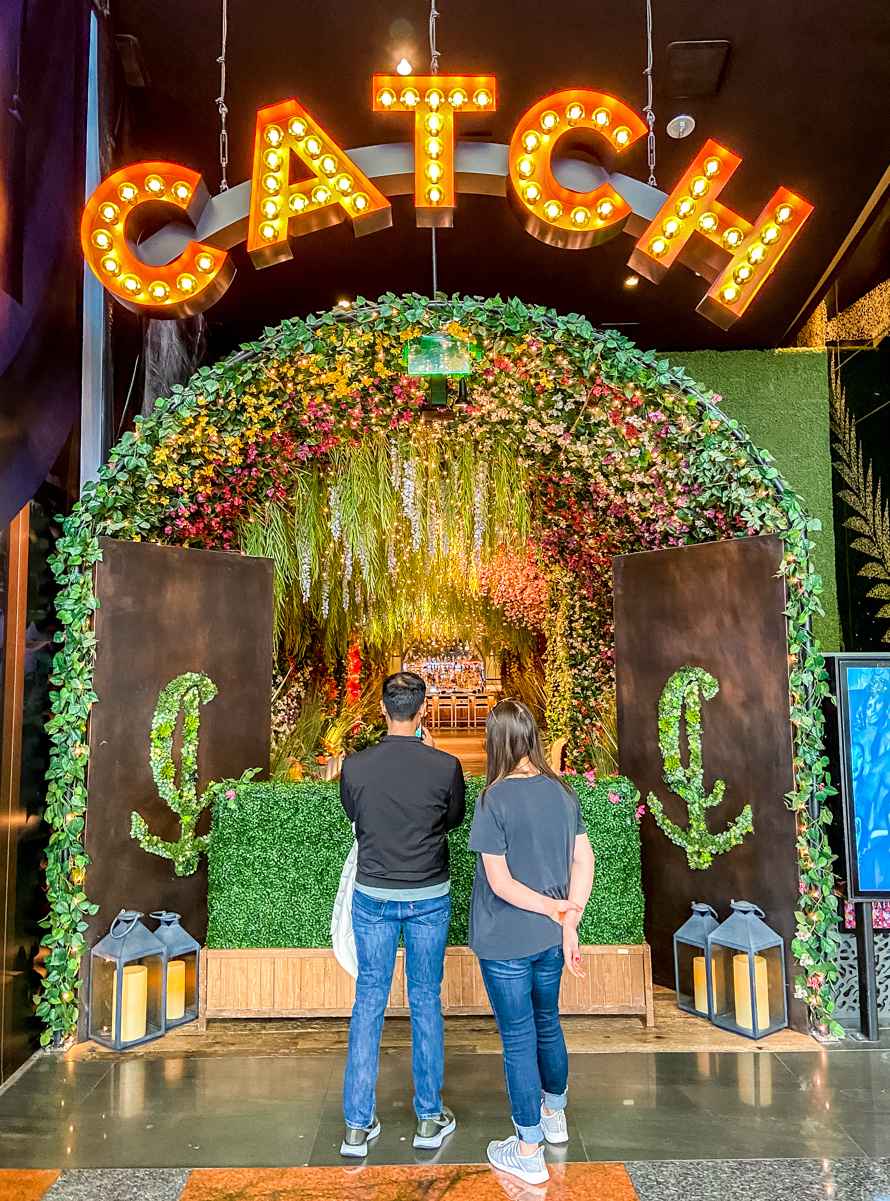 CATCH is one of the most talked-about restaurants in Las Vegas, and I highly recommend it for weekend brunch on Saturday and Sunday from 10:00 am to 2:00 pm. This spot offers a truly unique dining experience with its stunning setting and exquisite menu.
You'll find delicious seafood options that will make your mouth water. The atmosphere is casual and fun, making it the perfect place to enjoy a meal with friends or family.
Would you like to have some of the best sushi while you're in Vegas? CATCH at Aria Las Vegas has created its unique take on sushi by incorporating Asian influences. The result is a delicious and creative menu that will tantalize your taste buds.
My top two favorites are the Catch Roll (crab, salmon, miso-honey) and Hellfire Roll (spicy tuna two-ways, pear, balsamic).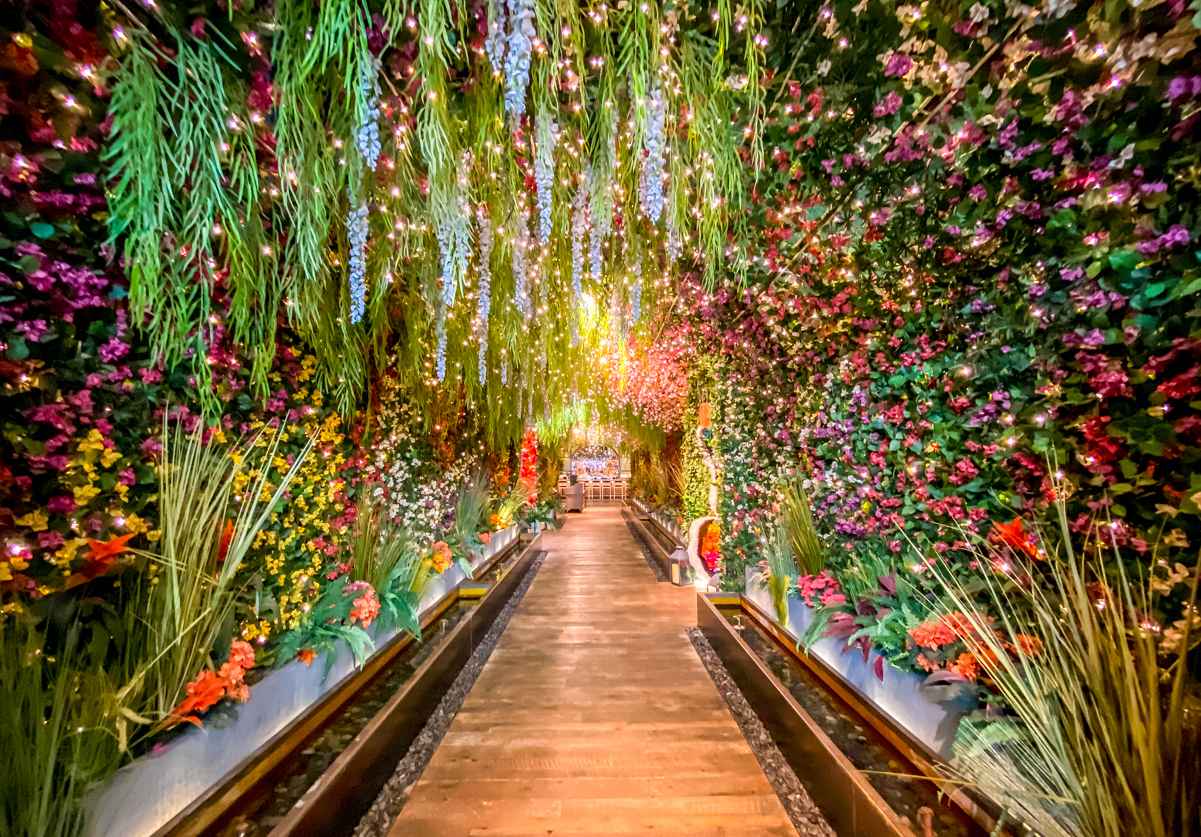 CATCH also offers a sweet breakfast favorite called the Anytime Waffle Tower. A stack of waffles is served with ice cream, raspberry jam, chocolate ganache, and toasted almonds. The dish is perfect for sharing and is a great way to start the day or end a meal.
And for something unforgettable, you must try their A5 Japanese Miyazaki Wagyu. The Miyazaki cows are known for their marbled beef, which is due to the high-fat content in their meat. The fat is evenly distributed throughout the muscle, giving the meat a unique and delicious flavor and texture.
The A5 Japanese Miyazaki Wagyu is one of the best dishes in Japanese cuisine. At Aria Las Vegas, the Wagyu beef is seasoned to perfection with garlic oil, yuzu soy, and sea salt, then prepared at the table on CATCH's famous hot stone. 
Because of its amazing offers, CATCH is the perfect place to enjoy a leisurely brunch with friends or family. The setting is casual yet chic, and the menu offers something for everyone. From fresh seafood to hand-crafted cocktails, CATCH will impress you. And don't forget to save room for dessert!
Find the best deals on ARIA rooms and save big with TripAdvisor!
Note: When staying at a nice hotel, some people hope that a free breakfast might be included. Unfortunately, Aria hotel doesn't have complimentary breakfast, but you can eat breakfast in several restaurants with varying price ranges. Click on the link to learn more about the prices.