Does Shark Reef Have Locals Discount or Military Discount? (Answered)
(This article may contain affiliate links. If you click through and make a purchase, we will receive a small commission at no additional cost to you. )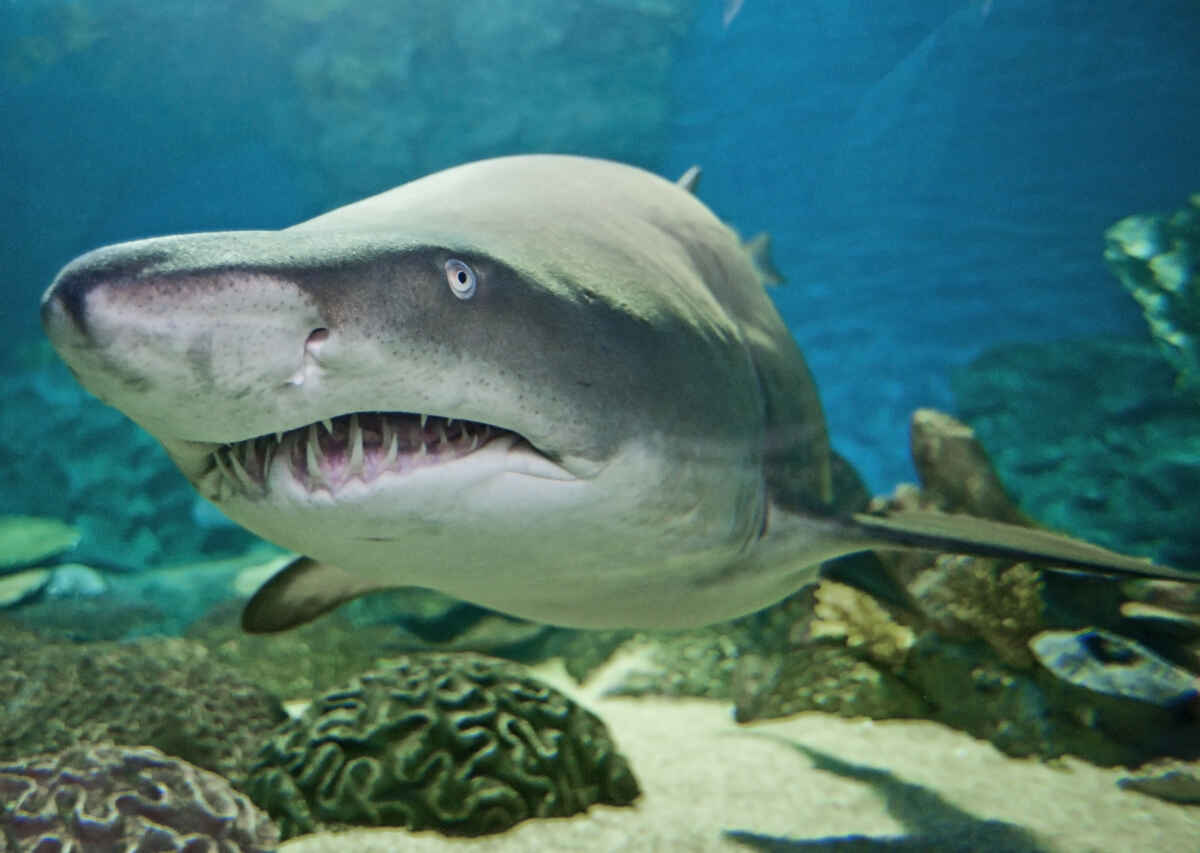 If watching sea animals go about their daily business sounds like your jam, Shark Reef Aquarium is one of the best attractions in Vegas. You should also know that it has some discounts you can take advantage of. In particular, you may be curious as to whether Shark Reef offers discounts for members of the U.S. military or locals. 
Shark Reef does have a discount for locals; however, they don't offer a discount for the military. If you are a Nevada resident, you get $3.00 off your adult, child, or combo tickets. Shark Reef used to offer a military discount, but this has been discontinued.   
In this article, I'll discuss the military and local discounts available at Shark Reef Aquarium. I'll also discuss other factors you should know before your Shark Reef visit. Let's get started. 
Dive into an underwater adventure with Shark Reef Aquarium tickets – get up close and personal with the ocean's most fascinating creatures!
Does Shark Reef Offer a Military Discount? 
Shark Reef does not offer a military discount. While it's unclear why Shark Reef Aquarium no longer provides this particular discount, there are other ways to get reduced ticket rates. For example, the aquarium offers cheaper ticket prices to locals or anyone using the myVEGAS Rewards app.
You can check out my article going over the various exhibitions at the aquarium so you can decide for yourself whether Shark Reef is worth it or not, even at a non-discounted price.
Does Shark Reef Have a Discount for Locals?
Shark Reef does have a discount for locals. If you are a Nevada resident, you can get $3.00 off adult tickets, child tickets, and combo admissions if you provide a government-issued Nevada ID. You must purchase the tickets in person at the box office to get the discount. 
Because of the ID requirement for locals, you can't purchase discounted tickets online. Additionally, a limited number of discounted tickets are available daily, so they may run out before you get there.  
Assuming there are still tickets available and you have your Nevada ID handy, you could save $3.00 per ticket. Since adult tickets are usually $29, locals get theirs for $26. Child tickets (ages 5-12) will be $21 with the $3.00 discount. Children aged 4 and under get free admission.
Similarly, the combo admission price is $3.00 off. The combo ticket includes: 
Admission to the aquarium
A 6×9 photo
A souvenir gift
A full-price combo ticket for adults is $41 and $36 for children. Therefore, the local discount amounts to $38 for adults and $33 for children.    
Alternatively, if you're a local and want to visit Shark Reef multiple times during the year, I recommend getting an annual pass instead of paying for a day pass each time. The yearly pass price for adults is $50 and $30 for children. 
Shark Reef is an incredible place, and you'll probably want to visit it again and again, especially if you're a local. Therefore, take advantage of the Nevada resident discount or an annual pass.  
Also, if you're looking for more information on the fantastic aquariums in Las Vegas, check out my article on the ten best and biggest aquariums in Las Vegas. 
Shark Reef Ticket Prices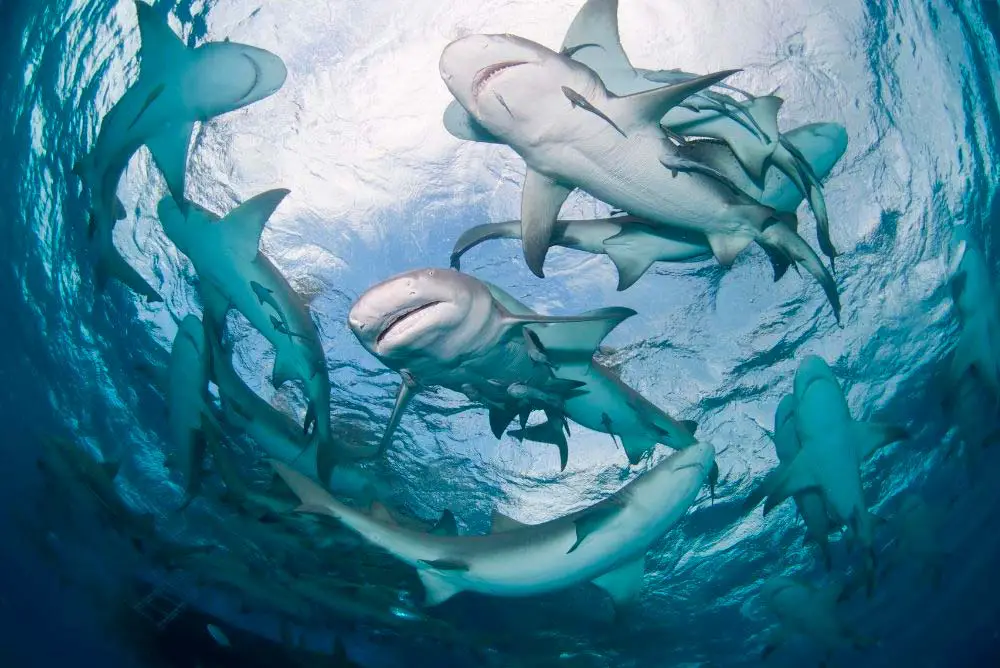 The following table outlines the prices for Shark Reef Aquarium: 
Shark Reef Admission
(Timed Entry)
Ticket Price
Adults
$29
Seniors (age 65+)
$27
Children (ages 5 to 12)
$24
Children (4 & under)
Free
Local (w/Nevada ID)
$26
Shark Reef
Combo Package
Ticket Price
Adults
$41
Children (ages 5 to 12)
$36
Note: Prices are subject to change. I recommend checking the official Mandalay Bay website for updated prices. 
You can also get a discount or complimentary Shark Reef tickets if you are an M-Life member. You can use the myVegas Rewards app to redeem loyalty points. 
Things To Know Before Visiting Shark Reef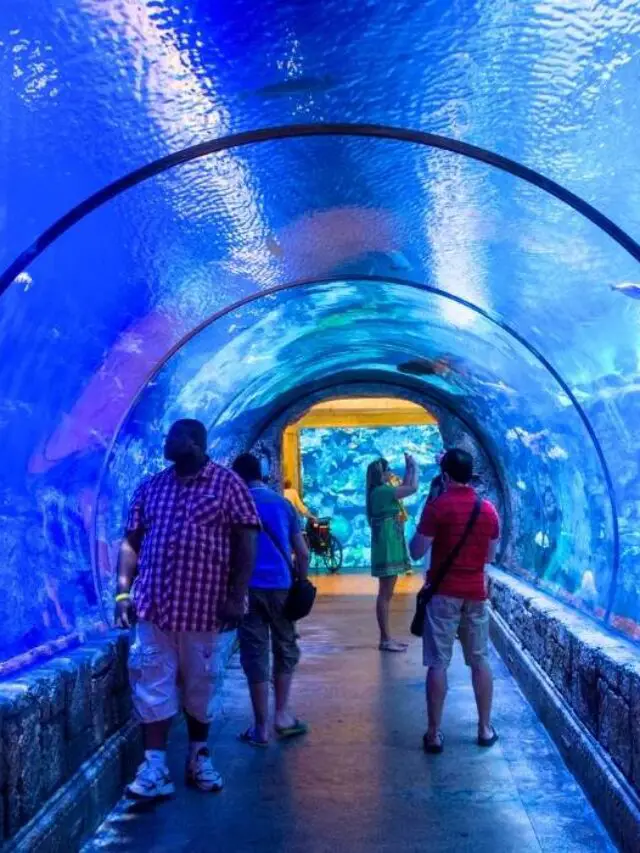 Here are some things to know before planning your visit to Shark Reef: 
If You Aren't a Local, Book Your Tickets in Advance
Shark Reef has a limited capacity, so there's a chance you will only be able to get in if you book your tickets in advance. You can book the Shark Reef Aquarium experience on TripAdvisor. However, you can only get the local discount if you buy the tickets at the box office. 
Be Prepared To Pay for Parking
Shark Reef Aquarium is at Mandalay Bay — a name that should be familiar to any Vegas enthusiast. If you're only visiting the aquarium, you should plan to spend at least $15 on parking. For more information, check out my article on the parking rates at Mandalay Bay Las Vegas. 
You'll Have To Pay Extra for Additional Attractions
Shark Reef is unique because its additional attractions take the aquarium experience to the next level. However, these attractions come at an additional price. 
Here are some of the exciting experiences you can add to your visit: 
Shark feeding ($65 per person) 
Stingray feeding ($65 per person) 
Sea turtle feeding ($99 per person) 
Diving with sharks ($650 for one diver, $1,000 for two divers) 
Shark Reef Is One of the Biggest Aquariums in Vegas
You'll find over 2,000 animals (comprising over 100 species of marine life) in this attraction to date. Its largest tank is 1,300,000 gallons (4,921,000 liters), making it one of North America's largest tanks and a spectacle to see. 
Children will enjoy walking through Shark Reef and be captivated by the impressive design of the aquarium and marine life. 
Book your Mandalay Bay Aquarium tickets today and experience the ultimate aquatic adventure!
Conclusion
If you're a Nevada resident, you can experience the joys and wonders of the Shark Reef Aquarium at a discounted price. Locals get $3.00 off adult, child, and combo tickets. Unfortunately, Shark Reef does not offer a military discount. However, you may still be able to grab a complimentary ticket using the myVegas Rewards app.
For more ideas of what to do in Vegas (besides gambling), I have an entire article on gambling-free Vegas fun. Check it out!