Do You Need a Passport To Go to Las Vegas? (Vegas Travel ID)
(This article may contain affiliate links. If you click through and make a purchase, we will receive a small commission at no additional cost to you. )
You may be headed to Las Vegas, Nevada with plans to put it all on red, but there's one thing you don't want to leave to chance, and that's your travel arrangements.
Depending on where you're coming from, there are different requirements for entry at the Las Vegas airport.
Additionally, around the city, you'll encounter strict identification laws due to the nature of the city's vice-fueled culture.
You may need a passport to travel to Las Vegas, depending on your nationality, residency status, and the origin of your flight.
All travelers from outside the United States require a passport, while US citizens and residents only require a state ID or driver's license on domestic flights.
Keep reading for all the detailed information to keep you informed about what identification is accepted at each stage of your trip.
Make sure that local laws and regulations don't get in the way of your trip to Sin City and its sea of famous casinos.
What Identification Do You Need To Travel to Vegas?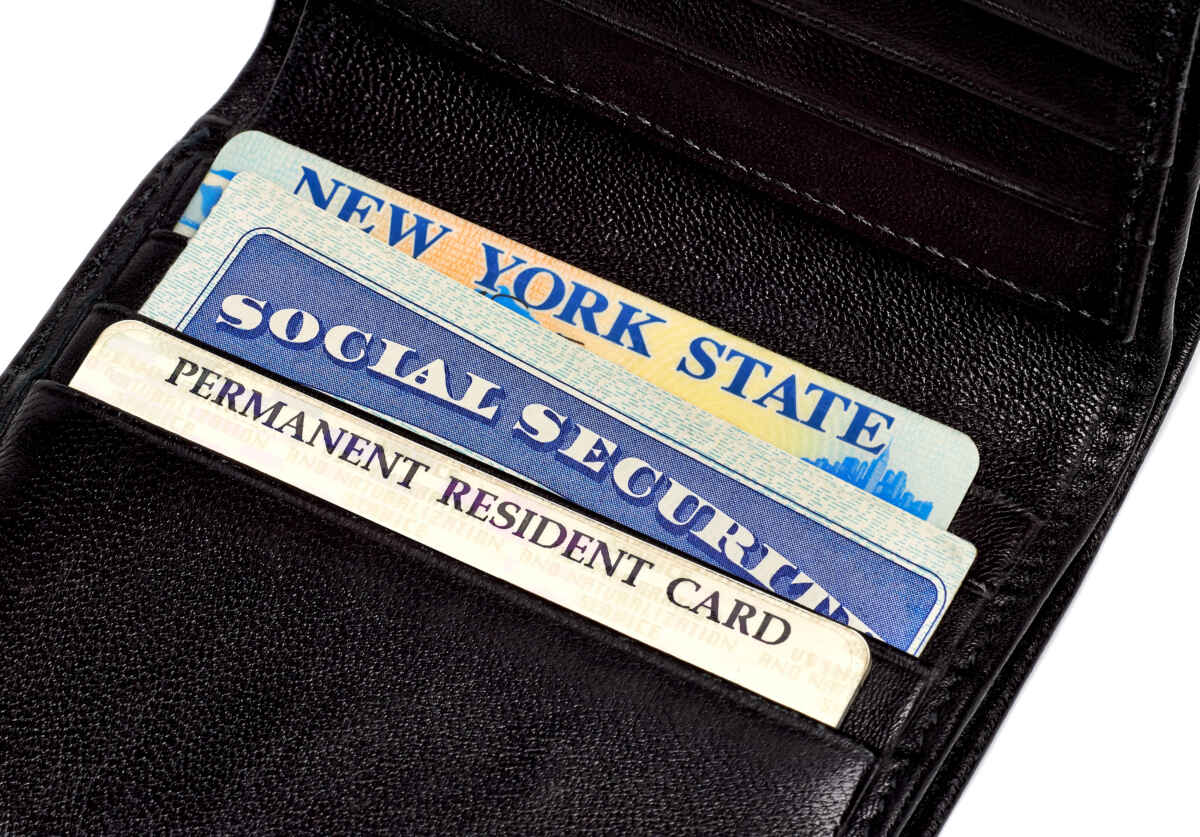 The identification you need to travel to Vegas depends on your flight's point of origin, your residency status, and your nationality.
Based on these factors, travelers will need a government-issued ID, driver's license, or passport.
Travelers From Inside the US
If you're flying from inside the United States and you're a US resident, then you have options when it comes to presenting identification for your Vegas trip. 
This can be a driver's license, state-issued ID card, military ID, passport, or several other acceptable documents.
You'll need to present this ID whenever you check in for your flight and go through security. 
Make sure your ID is current and not expired, as you may be denied boarding if it is.
Additionally, make sure to carry this ID with you if you plan on gambling, as you'll likely need to prove you're over 21.
For foreign non-residents traveling from within the US, you'll be required to present a valid passport as identification to board your flight.
This is the same requirement you had upon entering the country, and you won't face any additional requirements to fly to Las Vegas.
Note: the REAL ID Act is set to go into effect and impacts US travelers using state-issued ID to fly.
Below I've provided an overview of what you need to know about whether your ID will be impacted.
Travelers From Outside the US
If your travels begin outside the border of the United States, or if you're not a US resident, then you'll experience different identification requirements to you to board your flight and enter the country.
This pertains both to the documents needed for boarding the flight as well as age verification while in Las Vegas.
To fly into Las Vegas from outside the US, you'll need a current passport with at least six months of validity remaining on it.
You'll also need to have at least one blank page in your passport to allow for entry and exit stamps.
Depending on your citizenship and the purpose of your trip, you may need to obtain a visa before you can enter the United States.
To get one, you typically need to apply for a visa at a U.S. embassy or consulate in your home country.
The process can take several weeks or even months, so it's important to start early if you think you'll need a visa. 
Can You Fly in the US Without a REAL ID?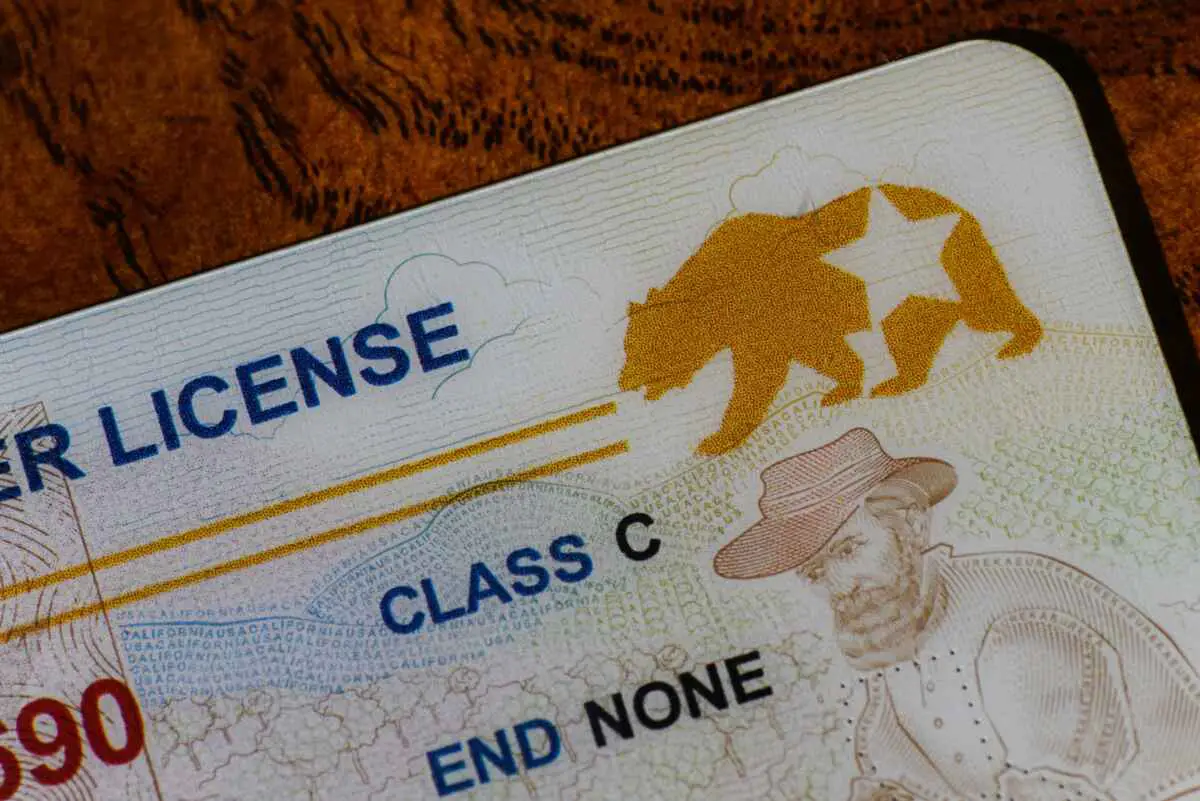 As of May 7, 2025, U.S. travelers will need to hold a driver's license that is REAL ID-compliant or an alternative form of permissible identification to fly inside the U.S.
This applies to all domestic flights, as well as flights to U.S. territories such as Puerto Rico and the U.S. Virgin Islands.
The REAL ID Act is a federal law that sets standards for state-issued driver's licenses and identification cards.
It was enacted in 2005 to improve the security and integrity of state-issued identification documents.
If you're not sure whether your driver's license or identification card is REAL ID-compliant, you can check with your state's department of motor vehicles.
Many states have already been issuing compliant licenses and IDs for years, but some may still be in the process of implementing the new standards.
If you don't have a REAL ID-compliant driver's license or identification card, you'll need to bring an alternative form of acceptable identification with you when you fly.
Some examples of alternative forms of identification include a passport, a U.S. military ID, or a permanent resident card.
Do You Need a Travel Visa To Go to Las Vegas? (Visa Waiver)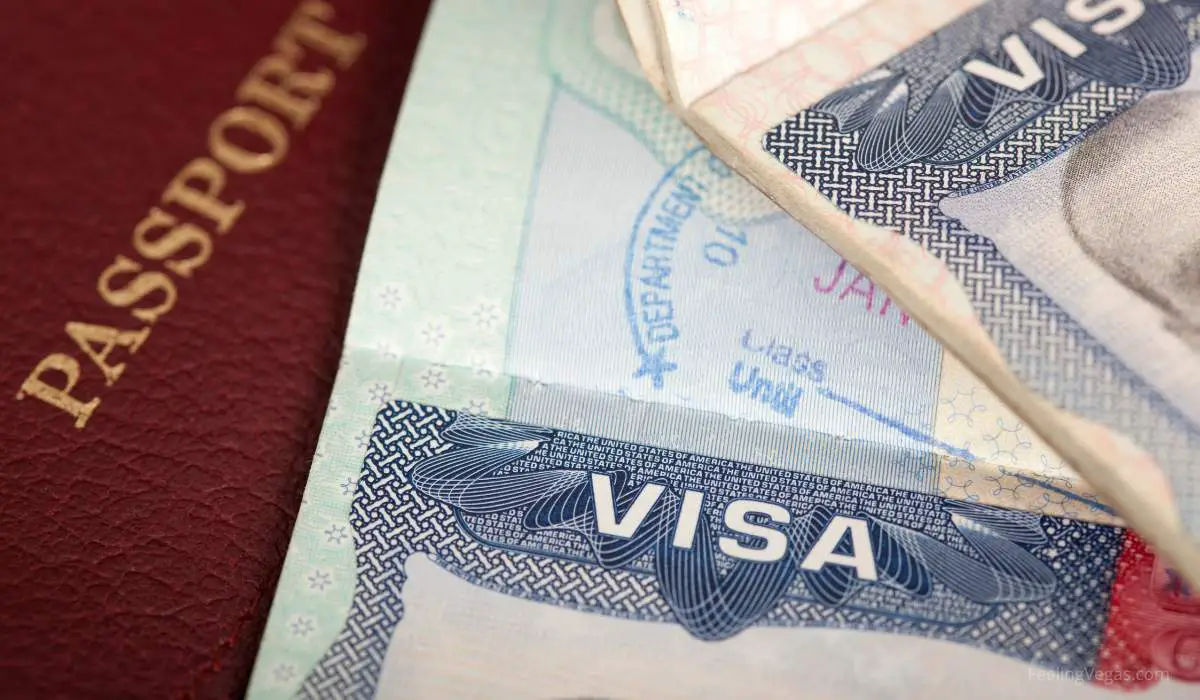 While planning your Vegas getaway, you may be wondering if you need a visa to enter the United States.
Obviously, if you're a US citizen or resident, then there's no need for a visa. Otherwise, it depends on where you're coming from and what your purpose is for visiting.
If you're a citizen of a country that participates in the Visa Waiver Program (ESTA VWP), you may be able to enter the United States without a visa for stays of 90 days or less for tourism or business purposes.
However, your application must be approved before you can land in the US. 
Citizens of countries outside the program need to obtain a visa before gaining entry to the United States.
This typically involves applying for a visa at a U.S. embassy or consulate in your home country. 
Depending on the nature of your visit, you may be able to apply for several different types of visas. Some of the most common ones include:
Tourist visa (B-2): These visas are for people who want to visit the United States for tourism, to visit friends or family, or for other activities not related to work or study.
Business visa (B-1): These visas are for people who want to enter the United States for business purposes, such as attending meetings or conferences.
Student visa (F-1): These visas are for people who want to study in the United States at a college or university.
Do You Need an ID for Vegas Casinos?
If you are planning to visit Las Vegas, you might be having a difficult time figuring out if you need an ID to enter any of the casinos.
This can be difficult to research because the answer depends on the casino in question, as each has different guidelines.
Some Las Vegas casinos require an ID for entry (though most do not). If you're not of age or don't have a valid identification card, you may be turned away at the door. 
Circa in downtown Las Vegas is an example of a casino resort that requires identification for entry, proving that you are over 21.
Moreover, all players must have a valid ID on them while they're playing in order to verify their age and identity.
This is most typical, and for the majority of casinos, the only time that you will need an ID is if you want to gamble or drink.
The staff or security may ask to see your ID at any time. If you don't have one, you will be asked to leave.
So, if you want to eat at a restaurant or go shopping, then no ID is needed at a majority of Las Vegas casinos or resorts.
If you plan on gambling at a Las Vegas casino without an ID card, you should bring some form of photo identification with you.
You should also bring another form of identification that might be necessary if there is any question about your age or your identity.
This is especially important if you win big. Casinos in Las Vegas will only pay out winnings if you have current identification.
RELATED: Here's What Happens If You Win Big in Las Vegas
Do Casinos Accept a Passport in Las Vegas?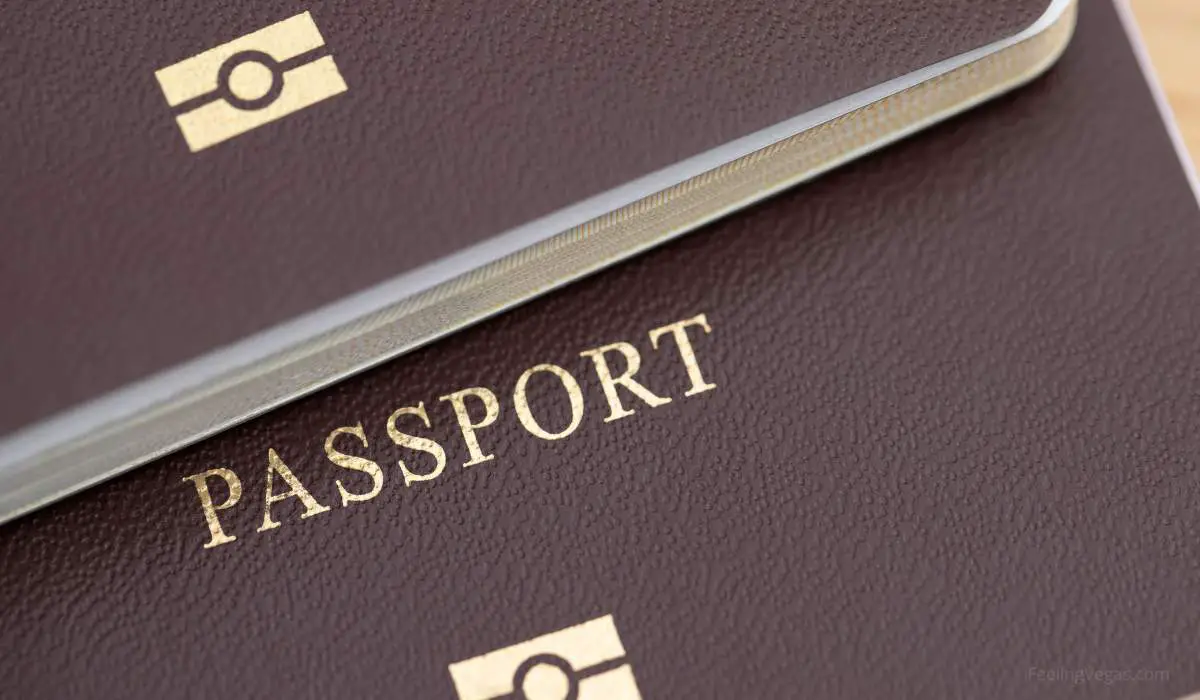 The answer is generally yes. Most casinos in Las Vegas accept passports as a valid form of identification when you check in or when you're asked to prove your age or identity.
Casinos are required to follow strict laws and regulations when it comes to gambling, and one of those regulations is verifying the age of their customers. 
To gamble in a Las Vegas casino, you must be at least 21 years old.
Casinos use various methods to verify your age, including asking for a government-issued photo ID (even if it's from another country), such as a driver's license, state ID, or passport.
It's also worth noting that while most casinos in Las Vegas will accept passports as identification, there may be some that have their own policies in place.
That's why it's always a good idea to check with the specific casino you're planning to visit to find out their ID requirements.
Can 18-Year-Olds Go to Casinos in Las Vegas?
One question that often comes up when planning a trip to Las Vegas, especially as the city becomes more popular with families, is whether 18-year-olds are allowed to enter casinos.
The answer is: it depends.
In the state of Nevada, the legal gambling age is 21.
In other words, anyone under the age of 21 is not allowed to gamble in casinos or participate in other forms of gambling, such as sports betting.
However, while 18-year-olds are not allowed to gamble in casinos, they are generally allowed to enter them and walk through the casino floor without lingering.
Most Las Vegas casinos have attractions and amenities that are open to all ages, such as restaurants, shows, and shopping centers.
So if you're 18 and you want to visit a casino in Las Vegas, you'll likely be able to do so as long as you don't try to gamble.
That being said, individual casinos may have their own policies about age restrictions, and some may not allow anyone under the age of 21 to enter at all.
So, always check with the specific casino you're planning to visit and ask about their age policies.
What Can You Do in Las Vegas Without an ID?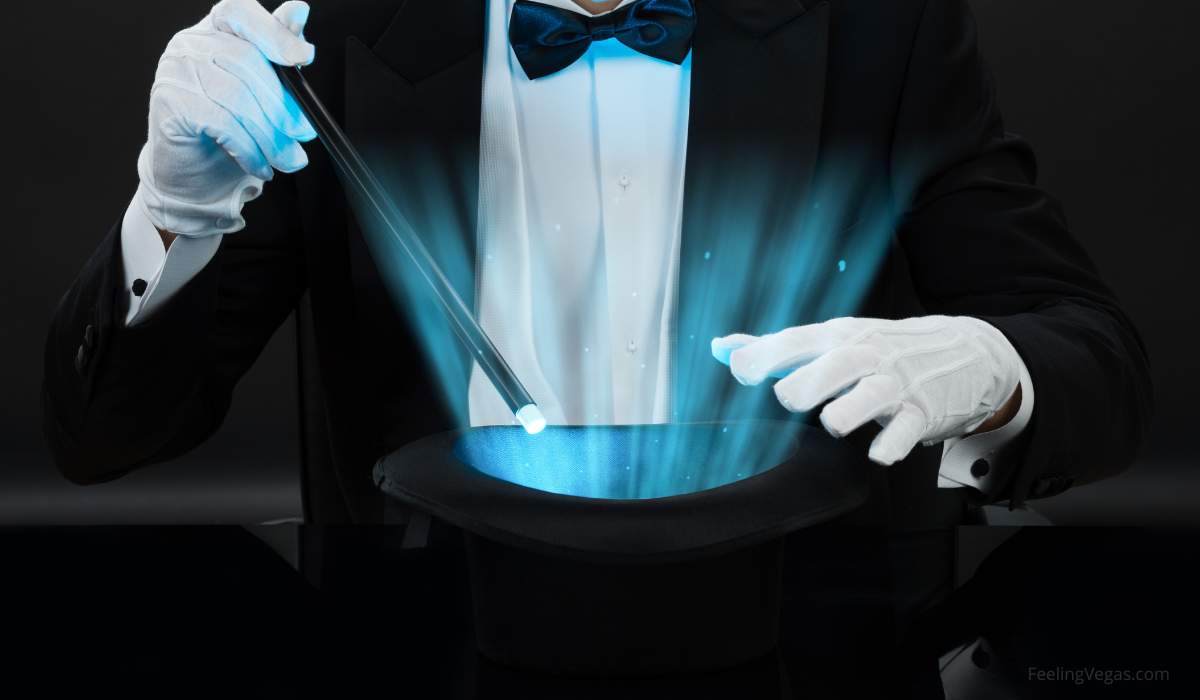 Las Vegas is known for its casinos and nightlife, but there are plenty of other things to do in the city that don't require you to have an ID.
If you find yourself in Las Vegas without an ID, or if you're under the age of 21 and not allowed to gamble, here are some ideas for things to do:
Remember that using a fake ID is considered fraud, and the staff can spot it immediately.
Read my guide to learn more about why using a fake ID is illegal in Vegas, and what happens if you get caught.
More To Read:
Conclusion
Don't roll the dice when it comes to your travel arrangements for your big trip to Las Vegas.
All travelers will need to provide valid government-issued identification to fly to the Nevada destination.
Various requirements, however, affect travelers depending on their origin and nationality. 
Plus, much of what makes Vegas known as "Sin City" requires guests to prove they're 21 years old, so make sure to know what identification you need to carry.
However, if you haven't reached the legal age, there are still plenty of things to do that'll make your visit to Vegas a most memorable experience.