What Time Do They Stop Selling Alcohol In Las Vegas? (Explained)
(This article may contain affiliate links. If you click through and make a purchase, we will receive a small commission at no additional cost to you. )
Planning a trip to Sin City and wondering what times you will be able to drink while you are there? 
Well, I've got good news. In Las Vegas, Nevada, bars are allowed to stay open 24 hours a day, and they can continue serving alcohol at all times of the day or night.
In addition, any liquor store, grocery store, gas station, or Las Vegas convenience store can also sell alcohol anytime. There are no time restrictions on when you can buy alcohol in these stores, either.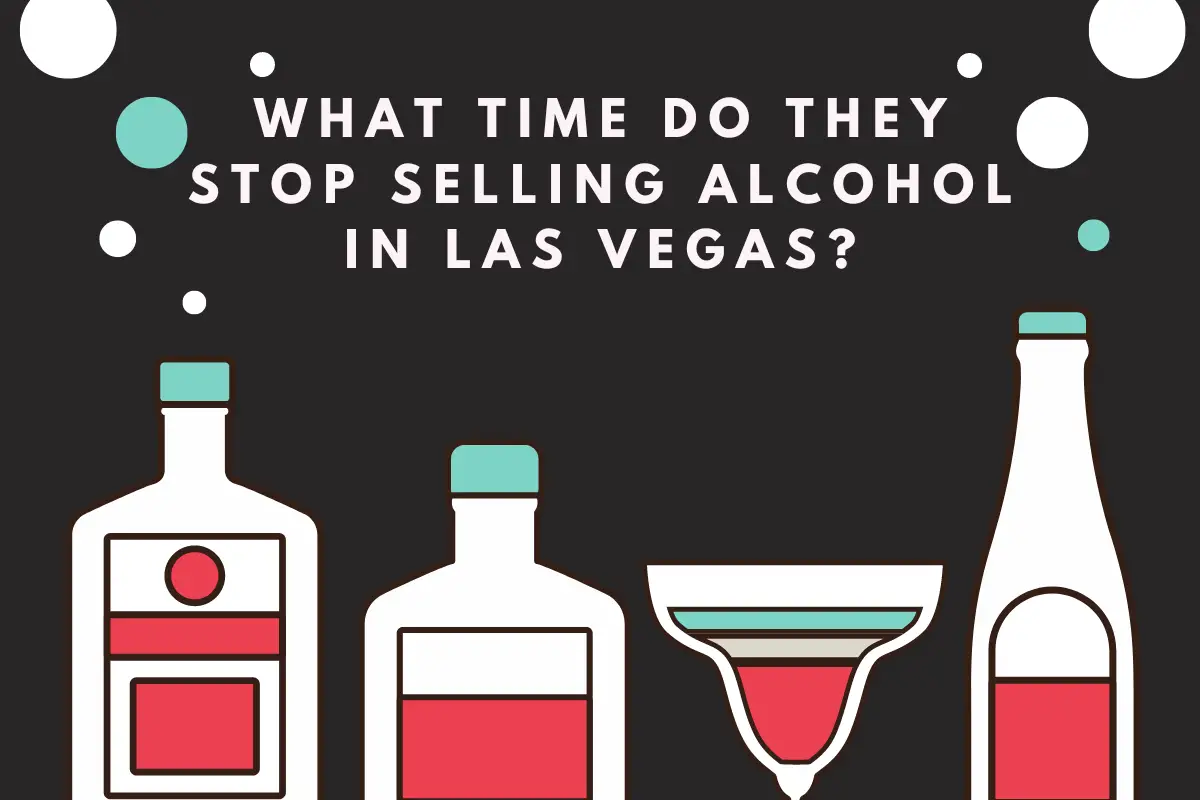 Alcohol Sales On The Strip and Downtown Las Vegas
These rules (or lack thereof) on times for selling alcohol in Las Vegas also apply to everywhere in Las Vegas. In fact, you can purchase packaged alcoholic beverages 24 hours a day basically anywhere in the state of Nevada, including the Las Vegas Strip and downtown, according to Nevada law.
You can buy packaged alcohol in Las Vegas casinos, ubiquitous liquor shops in downtown Vegas, and up and down the Vegas Strip, and it is completely legal anytime, day or night, with a few exceptions.
There are no mandatory closing times, nor is there a time when state law implements a last call for alcohol. Nevada has state laws that allow the sale of alcohol 24 hours a day, unlike neighboring states that have legal times for last call in each state.
There are also no issues with people drinking alcohol from open containers in the city of Las Vegas and unincorporated Clark county, as long as they are of legal drinking age. You can publicly consume alcohol almost anywhere in Las Vegas. There are, however, a few exceptions to these rules.
What Nevada State Law Prohibits When It Comes To Alcohol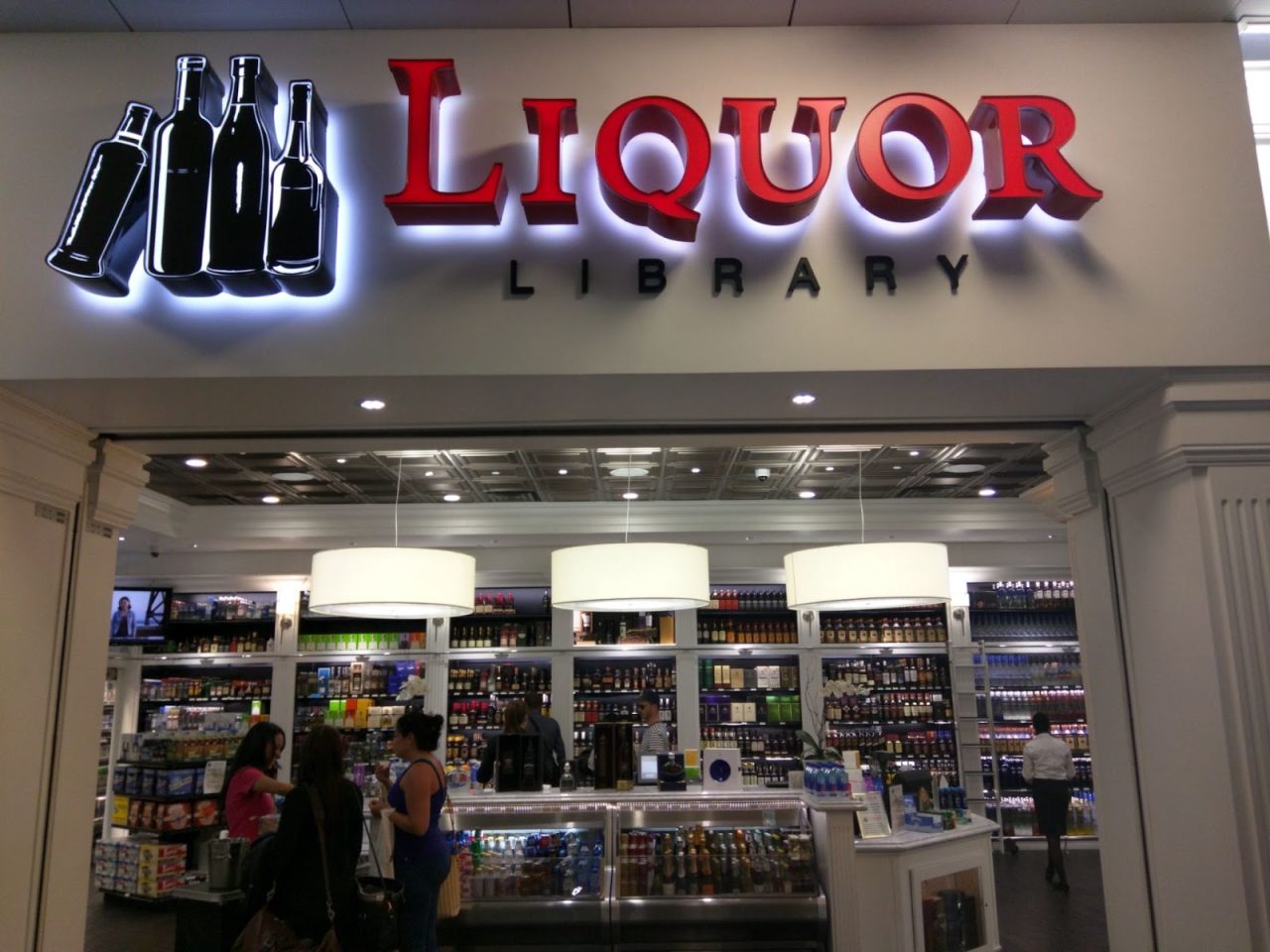 Photo: Flickr Image
While it is legal to buy and drink alcohol 24/7, seven days a week in Nevada, there are a few exceptions to this rule. 
First of all, according to Nevada law, you must be of legal drinking age (21+) to consume alcohol anywhere in the state. It is not advisable to attempt using a fake ID to beat this law.
Using A Fake ID to Buy Alcohol in Las Vegas Can Bring Trouble
Trying to use a fake ID in Vegas can get you up to 6 months in jail and up to $1,000 in fines. Giving away or selling an ID in Las Vegas for someone to buy alcohol, cigarettes, or gamble, can get you up to a year in jail and $2,000 in fines.
Possession of false information to get a fake ID can get you probation and a suspended sentence the first time if you have no other felonies. Those who have two or more prior felonies, however, could face up to 4 years in prison with a $5,000 fine.
Selling, transferring, or possessing a fake ID for more sinister purposes or having, selling, or giving away a fake ID that has the name of an elderly person over 60 years of age or a "vulnerable person" can bring even heavier charges.
No Alcohol Consumption Within 1,000 Feet Of…
Another exception is that while it is perfectly legal to sell packaged alcohol anytime, liquor that was purchased in a closed container may not be consumed on the premises where it was bought or within 1,000 feet of liquor stores.
In fact, alcohol laws prohibit drinking within 1000 feet of churches, synagogues, schools – whether public or private, homeless shelters, addiction centers – or withdrawal management facilities and hospitals.
One exception to these laws is that an alcoholic drink that is purchased in an open container, such as a plastic cup, may be drunk on the premises where it was purchased.
Open Containers are Allowed in Las Vegas- Unless They Are Glass
While open containers are legal 24 hours a day practically anywhere in Nevada, a Clark county ordinance makes it illegal to carry glass beverage containers anywhere on the Las Vegas Strip.
This law was passed in an effort to lower the instances of littering in the area, as well as to lessen the chances that someone would use glass bottles as a weapon in Las Vegas. The ban on glass containers is now year-round, whereas it once only applied on certain days.
This is simply an extension of an already-existing open container law that was put in place on the Las Vegas Strip during New Year's eve celebrations each year. These festivities are attended by hundreds of thousands of people, whereas around 40 million people visit Vegas yearly.
No Open Container in Your Car, Though!
While it is perfectly okay to carry an open container with you along the Las Vegas Strip (it must be a plastic cup or beverage holder), you cannot carry any open container in your car. Of course, this does not apply to nonalcoholic beverages.
If you want to ride from one location to another along the Strip, you will need to pour out your alcohol first. Nevada state open container laws prohibit carrying any open containers of any kind while inside of a vehicle, so don't get into anyone's car, truck, SUV, bus, taxi, van, or other vehicle with an open container of alcohol.
What About Public Intoxication or Public Drunk Laws in Vegas?
In Las Vegas, Nevada, being drunk in public is not treated as a crime unless there are other issues involved. For example, if you are driving a motor vehicle while you are drunk, you will be arrested and charged.
The same is true of disorderly conduct, disturbing the peace, public urination, or trespassing. So it is best not to get so drunk that you cannot control yourself, or you may end up in jail.
ALSO SEE: 18 Cheapest Bars on The Strip (Cheap Drinks & Happy Hours)
*Bonus Tip! Can You Still Get Free Drinks In Vegas? Yes! Here's How*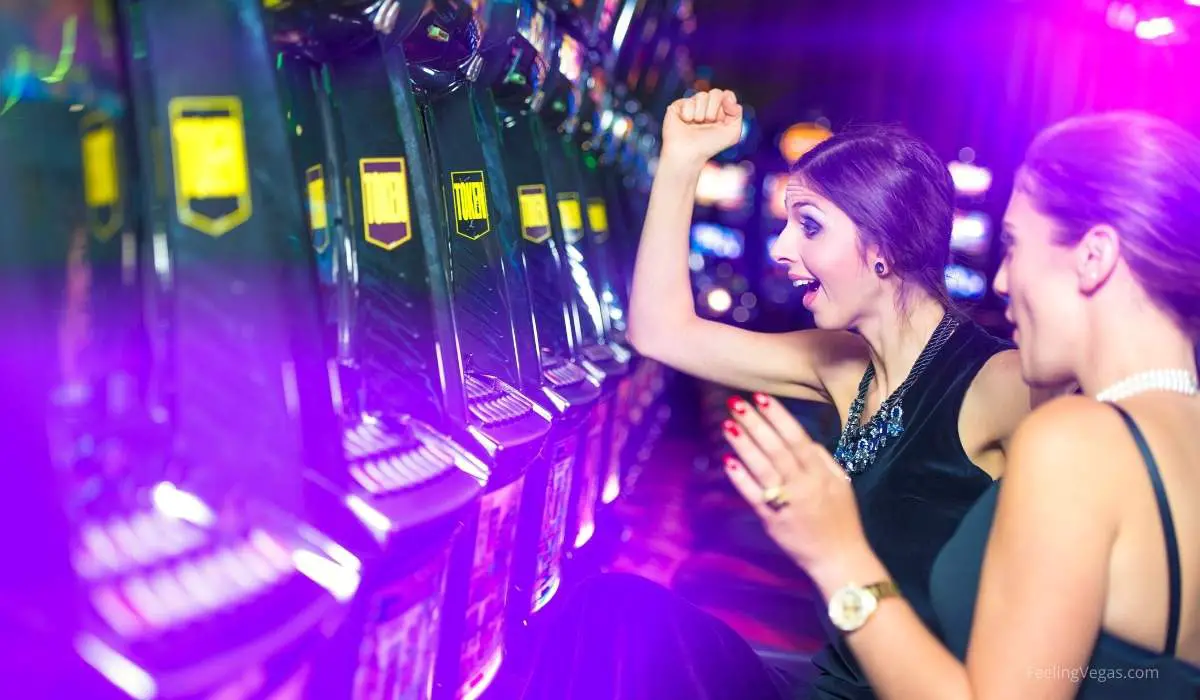 Now that you know that there is no legal last call or closing time in Las Vegas, and we've explored the rules on buying alcohol, carrying an open container of alcohol, etc., let's take a look at where to score free drinks in Vegas. 
Many of the casinos in Sin City still make this possible with just a little know-how.
Casinos Offer Complimentary Drinks for Gamblers
Most casinos will bring around complimentary drinks for anyone who is spending time on the casino floor gambling. You don't have to do anything to get these free drinks as long as you continue to gamble. 
While this isn't technically "free," the drinks are complimentary to those who are spending money within the casino. In addition, you don't have to be a high roller either. You can get free drinks playing penny slots just as easily as if you're playing blackjack or poker.
Of course, those who are seated at the higher value slot machines and tables will see their servers coming around more often to offer these drinks. If you choose to sit at a bar instead of at a gaming table or machine, you will still be charged for your drink.
Be aware that there are limits to these "complimentary drinks," and servers will be notified when you have reached your limit, according to how much you're spending on gambling.
After all, they are only offering these "free" drinks to keep you spending your cash in their licensed establishments, but if you're going to gamble anyway, why not enjoy the drinks, also?
The Free Drinks in Casinos Include…
When ordering free drinks on the casino floor, the limit is usually 1 drink per customer for each order. In most cases, you can order as many times as you like, as long as you keep gambling and don't appear too drunk.
You can also ask for your favorite brand of liquor, and most casinos will accommodate you if they have it. Free wine isn't often on the menu; however, these mixed drinks are a great choice.
Screwdriver
Long Island Iced Tea
Vodka with Cranberry, Lemonade, or Soda and Lime
Old Fashioned
Mai Tai
Manhattan
Fuzzy Navel
Tequila Sunrise
Amaretto Sour
Malibu Rum with Pineapple Juice
Paloma
Coffee and Baileys Irish Cream
Mimosa
Beermosa
Bloody Mary
Whiskey Sour
Martini
Mojitos
Blue Hawaiian
Miami Vice
Lemon Drop
Sex on the Beach
White Russian
Paralyzer
Bull Dog
Pina Colada
Margarita
Bellini
Daiquiri
Those are just a few of the alcoholic drinks that you can order for free while gambling in Las Vegas casinos. 
If you don't drink alcohol or feel that you've had enough, don't worry, they've got you! You can still order free iced coffees, hot teas, coffee, sparkling water, slushy virgin fruit drinks, and energy drinks.
Don't Skimp on the Tips!
This rule applies to basically any service that you are provided in Las Vegas or anywhere else. Whether it's the guy who carried your luggage, the person who brought your food, or the cocktail waitress delivering these free drinks to you, be sure to tip very well, especially on the first tip.
In fact, if you are tipping well, you don't even have to be sitting at the highest slots or tables to get more drinks. Servers will definitely take notice of the better tippers and keep those drinks coming if the tips continue. The better your tip is, the more they'll want to serve you.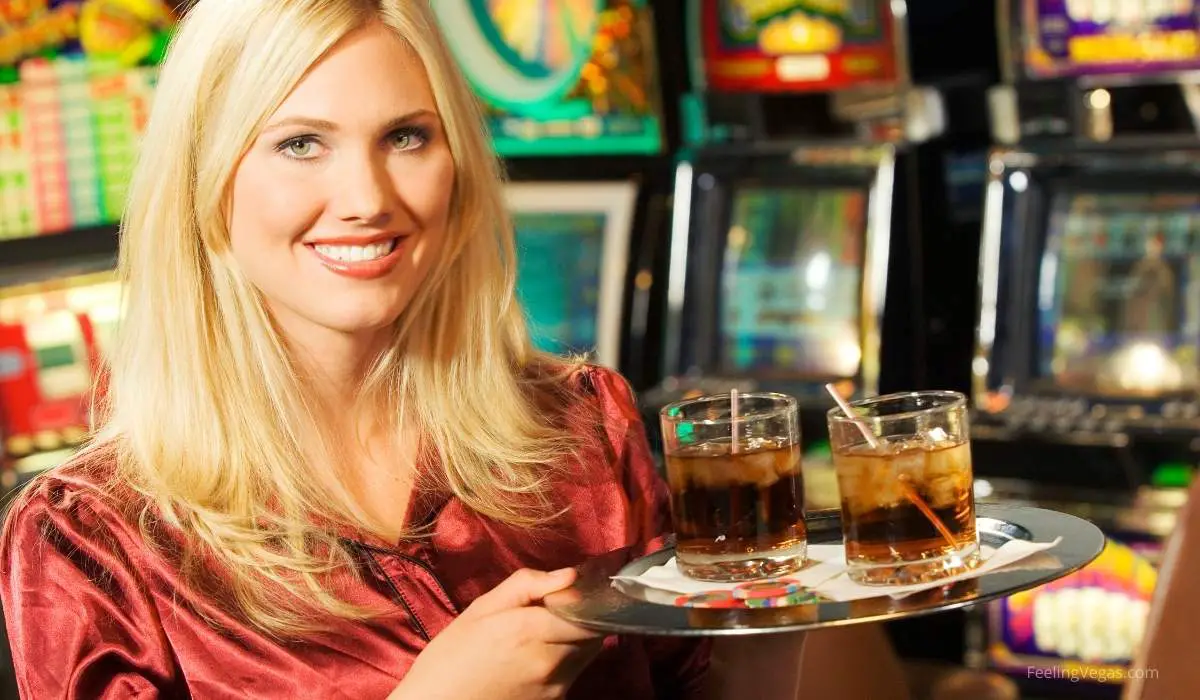 This may not seem like a "free" drink to you, but your tip total can still end up being far less than the costs of the drinks that you're consuming. Tipping also helps to support these workers who take such good care of you while you're there.
You should never tip less than a dollar per drink, but tipping more than this is encouraged. Tipping at least $5 to $20 for the first drink can help ensure that servers take notice of you and come back to see if the tips will keep coming. If they do, then the drinks will also.
Check out our Las Vegas tipping guide to find out how much to tip for various services throughout Vegas.
Conclusion
Know you know that they never stop selling alcohol in Vegas!
I hope that you've enjoyed this post on what time alcohol sales stop in Las Vegas and other information about drinking in Sin City. Please feel free to browse our site for more informational articles on a Las Vegas, Nevada trip!