The Best Hip Hop Radio Stations in Las Vegas (Top 6)
If you're cruising down the Strip in Vegas, and wanting to tune your radio to a cool hip hop station, you'll need to know what station to tune into. Never fear, we're here to help you avoid the endless scanning of stations!
So, what are the best hip-hop radio stations in Las Vegas?
The best Hip Hop radio stations in Las Vegas are:
| Radio Station | Channel Number |
| --- | --- |
| KVEG | 97.5 FM |
| KCEP | 88.1 FM |
| KXQQ | 100.5 FM |
| KYMT | 93.1 FM |
| K280DD | 103.9 FM |
| KUNV | 91.5 FM |
Top Hip Hop radio station in Las Vegas
(This article may contain affiliate links, which means we might earn a small commission if you click and make a purchase. Thank you!)
In this article, we're going to give you an insight into the prime hip hop radio stations to listen to while in Las Vegas. One of these stations is much better than the rest when it comes to full-time hip hop, so keep reading to find out which one it is!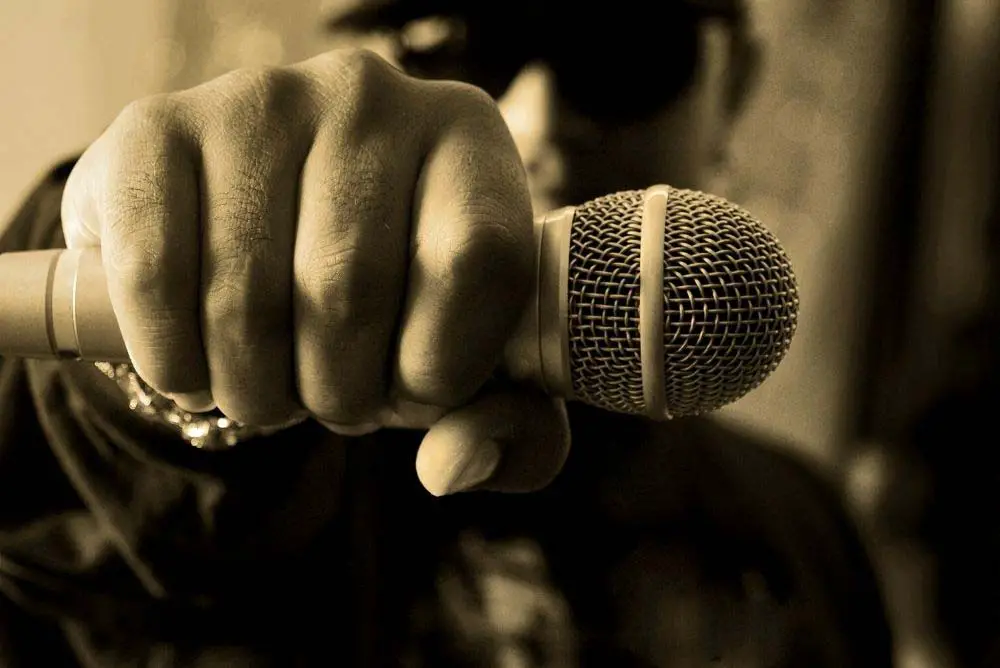 The Best Hip Hop Radio Stations in Las Vegas
When looking at the list of available radio stations in Las Vegas, you won't find many that actually play hip-hop music, at least not full-time.
There's only one explicitly hip-hop radio station and two urban contemporary stations that predominantly play hip-hop songs. Most other stations play a mix of music, ranging in formats that include classical, rock, hip-hop, country, and Latin.
There are also two adult alternative stations in town that occasionally play some hip-hop music, but that's an exception, as well as one jazz-focused station that – from time to time – plays some hip-hop tunes.
We're going to list these six stations and tell you a bit about them and why they are or are not good for true fans of hip-hop music. Here we go:
1. KVEG (97.5 FM)
As far as hip-hop is concerned, KVEG is absolutely the best radio station you can listen to while in Las Vegas. So, if you want good hip-hop music all day long, scroll to 97.5 FM and enjoy the great beats of both classic and modern hip-hop music.
The station has a rather large coverage area of 43.8 miles and is, thus, among one of the most widely available stations in the Las Vegas area. If you don't trust us, there's an army of hip-hop fans that are satisfied with what KVEG has to offer, so we definitely advise you to check this radio station out if you're in Vegas.
KVEG originally began airing in 2001 as a Mainstream Urban station targeting the African-American audience. By 2002, they had already shifted to Rhythmic Contemporary Hits by adding Rhythmic Pop and Dance tunes, thus competing with KLUC and KVGS.
By 2008, KVEG began to top KLUC after the station started to move more towards mainstream hits. They returned to a more traditional Hip Hop & R&B format by 2011, occasionally adding some pop hits into the mix.
However as of 2013, the station has moved to full-time hip-hop. In this format, KVEG remains consistent with it's musical selection unlike its current and former competitors.
2. KCEP (88.1 FM)
The term "urban contemporary" signifies a radio format that focuses on hip-hop music and other related genres, with hip-hop being the predominant genre among other R&B and rap-related styles.
KCEP, which runs on a frequency of 88.1 FM is one of the best urban contemporary radio stations in Vegas and hip-hop lovers will certainly find what they are looking for on this frequency.
It has a smaller range of coverage of 17.6 miles, but that shouldn't be a problem if you're anywhere in the Las Vegas Valley. Because of a good playlist focused on hip-hop, this is also a radio station that we strongly recommend for all the hip-hop fans out there.
KCEP has been an important factor in the African-American community since it began broadcasting back in 1972. This is due to the fact that the station plays R&B, Hip Hop, Classic Soul, Old School, Gospel and Jazz.
It's perceived as a great non-commercial alternative to Las Vegas' mainstream commercial stations that play similar music such as KVEG, KLUC and KOAS; KPLV and KVGS.
3. KXQQ (100.5 FM)
Just like KCEP (88.5 FM), KXQQ operates as an urban contemporary radio station, which means that it's focused on hip-hop and the genres closely related to it.
Interestingly enough, this radio station – which runs on a frequency of 100.5 FM – has the same coverage as KCEP (88.5 FM) and that is 17.6 miles, but since KCEP (88.5 FM) runs on a lower frequency, we've listed it before this radio station.
The playlists are basically the same, so for all the hip-hop fans out there – whether you choose KCEP or KXQQ, you'll be making a good choice in both cases.
Note: KXQQ-FM broadcasts in HD.
The station began broadcasting on October 26, 1981 as KMZQ. KMZQ has gone through many changes over the years. During its history, it's operated as "Q-100", "Klassy 100", and "Lite 100.5 FM" (from 1995 to 2005).
4. KYMT (93.1 FM)
Although adult alternative radio formats tend to avoid hip-hop and rap, KYMT is an exception as they do offer a small hip-hop playlist you can listen to during the day.
KYMT operates on a frequency of 93.1 FM and has a coverage of 22.1 miles. KYMT is primarily focused on other genres so it might not be the best pick for hip-hop lovers, but if you're open to new musical forms – you can give this station a try and you'll eventually hear some hip-hop tunes you'll definitely enjoy.
5. K280DD (103.9 FM)
K280DD is actually a sister station to KYMT but runs on a different frequency. If you want to listen to K280DD, scroll to 103.9 FM and you'll enjoy the adult alternative sounds.
It covers just 4.9 miles, so you'll have to be near to the station itself in the center of Las Vegas for the strongest signal. The playlist is basically the same as with KYMT – mostly alternative sounds, but with some hip-hop segments throughout the day.
This one is also not your best pick if you're a hardcore hip-hop fan, but it will do if you manage to tune in at the right time.
6. KUNV (91.5 FM)
KUNV is actually a jazz-based radio station so it's best suited for fans of smooth jazz. It runs on a frequency of 91.5 FM and has solid coverage of 22.1 miles.
So, if this is a jazz radio station, why is it on our list? Well, we were surprised as well when we found out that KUNV also plays a selection of hip-hop from time to time and that you can listen to your favorite genre even here.
So, if you're a fan of both jazz and hip-hop, this is the ideal station for you, but for pure hip-hop fans – just try to tune in during the right time of the day.
KUNV is known as a student-focused station, with more than 100 University of Nevada Las Vegas (UNLV) students working there per semester. The student-run Rebel HD2 was even voted Las Vegas' Best New Radio Station by Las Vegas Weekly.
In order to promote their students, KUNV changed up its regular weekday evening smooth-jazz programming, for a student-run show called The Nightshift, which runs 6 hours a night Monday – Friday. The show is divided into two-hour blocks of underground hip-hop, non-commercial electronic dance music and indie rock.
Conclusion
And with this, we wrap up our coverage of the Las Vegas hip-hop radio scene. There are a lot of radio stations in Las Vegas, but hip-hop makes up just a small portion of the market, as we've managed to find only six radio stations that regularly play hip-hop, and just three of them are specifically hip-hop-orientated.
The other radio stations listed above do play hip-hop as part of their repertoire, but this is just a small fragment of the overall playlist these stations regularly play.
We hope you'll have as much fun browsing through the radio stations as we did and that our guide is going to be helpful for hip-hop fans that find themselves in Vegas.
RELATED: Complete List of Las Vegas Radio Stations (All Genres)
Other Articles You'll Love
Driving in Las Vegas (What To Expect – Plus Tips!)
The Walmart Nearest the Las Vegas Strip & How To Get There
14 Mistakes to Avoid in Las Vegas: Don't Do These Things!