Do Vegas Hotel Prices Go Down Closer to the Date? (Las Vegas Travel Deals)
(This article may contain affiliate links. If you click through and make a purchase, we will receive a small commission at no additional cost to you. )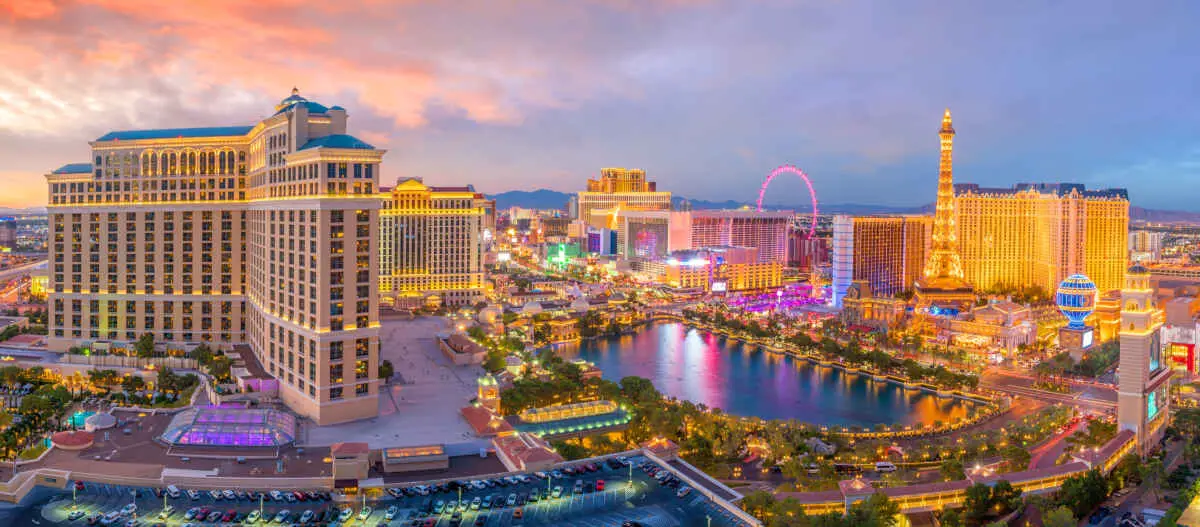 Let's face it, hotel rooms in Las Vegas can be expensive. This leads many to find ways to book rooms without putting a big dent in their wallets. Some visitors believe booking months in advance, like with airlines, will get you a good deal, but this may not always be the case. 
Another strategy is to wait to book a hotel room until right before traveling. This leads to the question: Do hotel prices go down closer to the date in Las Vegas?
Vegas hotel prices can go down closer to the date, yet this is never guaranteed. The cost of each room is driven mainly by demand, so it is a matter of luck whether or not you can snag a last-minute deal. In some cases, prices can increase closer to the date, especially during busy periods.
In this article, I will highlight what causes the change in Vegas hotel prices. I'll also share a few tips to ensure you can get your dream Vegas room at the lowest price. Follow the tips from this article strategically to get the best bang for your buck. 
Compare and save! Check current Las Vegas hotel room rates at TripAdvisor!
Why Vegas Hotels Get Cheaper Closer to Date
Like in many industries, Vegas hotels follow the rule of supply and demand. And while Vegas is a major tourist hub, it's unlikely that hotels will always have every room occupied. So, waiting until the last minute can sometimes get you a good deal. Below are the main reasons hotels sometimes get cheaper closer to the date.
Demand for Rooms Is Low
Occasionally, hotels in Vegas end up with more vacancies than they'd like. While it's relatively easy to predict full occupancy at certain times in high-tourism places like Vegas, when forecasts are wrong, hotels try to lower prices close to the check-in date to reel in guests.
On the other hand, prices will increase if demand is greater than expected. Usually, demand is lowest in Vegas between late November and February, right before the spring and summer crowds come to enjoy the heat and outdoor parties.
Since it's more challenging to sell rooms when demand is low, Vegas hotels decrease their rates during these times to attract guests. That being said, Las Vegas is a year-round travel destination for many, and conventions or other large events can drive up prices during otherwise lower demand times.
Price Rate Matching With Other Hotels
Similar quality hotels in Vegas tend to unofficially price match each other to ensure one hotel isn't more competitive than the others. For example, if most four-star hotels charge $160 for a particular night, the rest will want to match that price to ensure as much revenue as possible without allowing potential guests to get better deals elsewhere.
If some Vegas hotels drop their prices nearer to the date, other hotels will likely follow suit. After all, why would guests go with a $250 room if they could go with a similar one in a different hotel for $160?
Quiet Time of the Year
If you plan to visit Vegas during a quieter period (like December or January), there is a good chance that hotels will likely drop prices as you get closer to the date of travel. Still, this isn't a guarantee, so you should never expect prices to be lower the longer you wait.
This is especially true if you are flying into town. Waiting to book a hotel at the last moment, hoping to score a deal on a room, is generally a bad idea. However, if you live within driving distance of Vegas, this can be a good technique as you can simply postpone the trip if the cost of hotel rooms stays higher than you'd like.
How To Save Money on Hotels in Las Vegas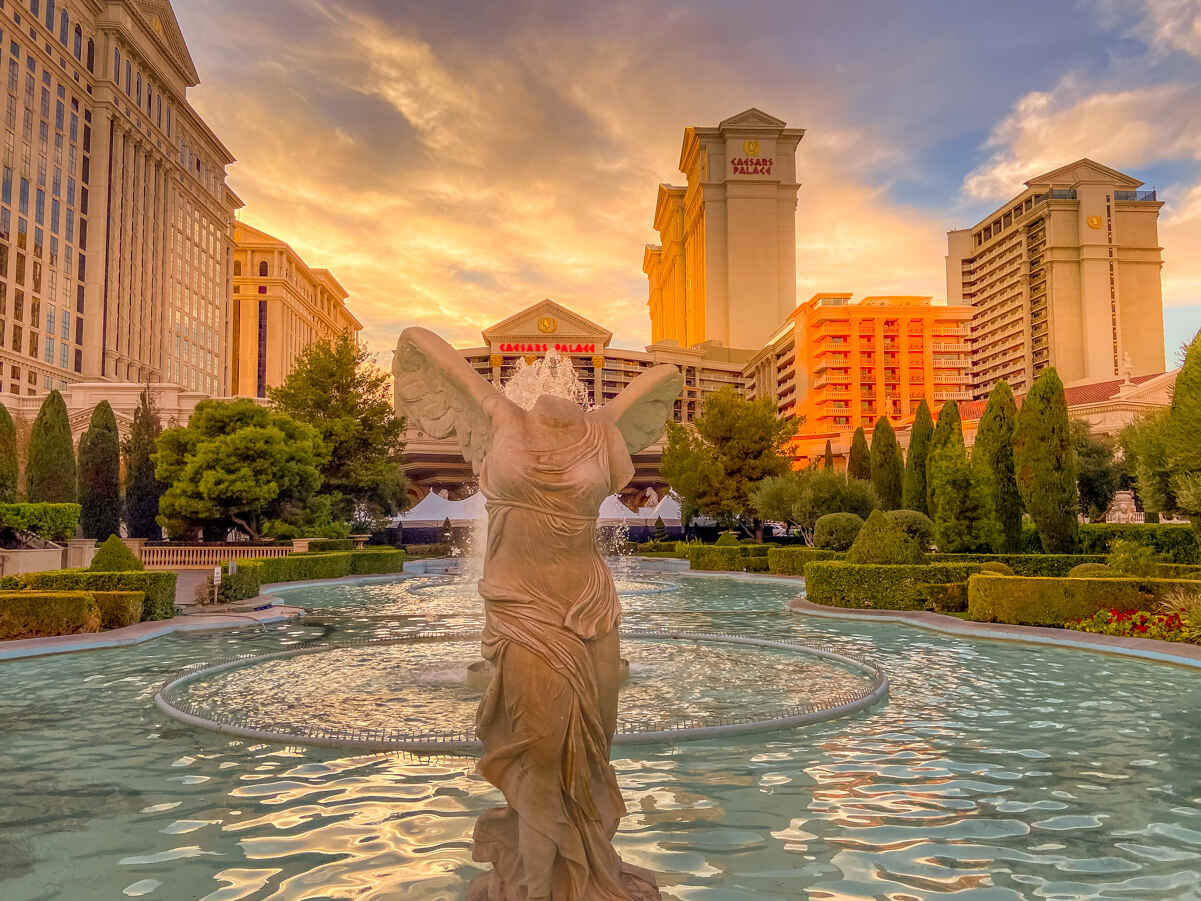 If you're concerned about getting your money's worth in Vegas, here are my tips for how to save money on a Las Vegas hotel room.
Book Directly With the Hotel
If you book directly through the hotel (as opposed to through third parties like Booking.com), you are more likely to get the best deal. Even if you find a slightly cheaper deal through a third party, many hotels will be happy to match that price if you have proof.
In addition, booking with the hotel often means you can request a room rate change if the prices have dropped since you booked.
For example, let's say the price for a particular night costs you $170. When you check the following week, the same room type for the same night now costs $140. In that case, you can contact the hotel and ask them to change your rate to the cheaper one. 
While Vegas hotels are not legally obligated to do this, many will agree because it increases customer satisfaction.
Jet Luxury at Vdara offers some of the most competitive discount packages for guests who book directly with the hotel. You can read my other post for more information, where I discuss the pros and cons of booking a room at Jet Luxury vs. Vdara.
Also, check out the current deals and promo codes over at Caesars.
Ask for Discounts
Some of us tend to be shy when asking for discounts, and I get it. However, asking if you're trying to save your money to devote to more fun Vegas activities never hurts. 
Keep in mind that many receptionists undoubtedly have had more than their fair share of discount requests, and you probably won't be the first to ask for one on the day of your check-in. You genuinely have nothing to lose, and you'd be surprised how often it actually results in a discount or a room upgrade, so go for it. 
It also helps to book a room over the phone rather than online because you can request a special deal verbally. Of course, you won't always be lucky, but it's worth a try. The worst thing that can happen is the hotel says no to your discount request.
Share a Room Whenever Possible
If you're traveling as a group, try to get one larger room instead of smaller separate rooms. More often, booking individual rooms will add costs to your bill. In some cases, you might even be able to add a bed on request, which could end up cheaper overall.
There are plenty of spacious hotel rooms in Vegas that are appropriate for 4-5 people (particularly the suites in hotels like the MGM Signature and Venetian). So if you want to share a room to save money and ensure adequate space, consider a basic suite. It'll likely still end up cheaper than getting multiple small rooms!
Alternatively, consider sharing a room at a budget hotel. The Flamingo hotel is one of the few hotels on the Strip that offers bunk-bed suites at an attractive price point. To learn more, check out my article about why the Flamingo Las Vegas is so cheap.
Take Advantage of Freebies
If you're paying a lot of money for a stay, don't be afraid to ask for all the complimentary items available. This goes far beyond those tiny shampoos and soaps and may include complimentary breakfast or snacks, free parking, or even merchandise from the hotel itself.
RECOMMENDED: 31 Best FREE Things to Do In Vegas
Travel During Off-Peak Times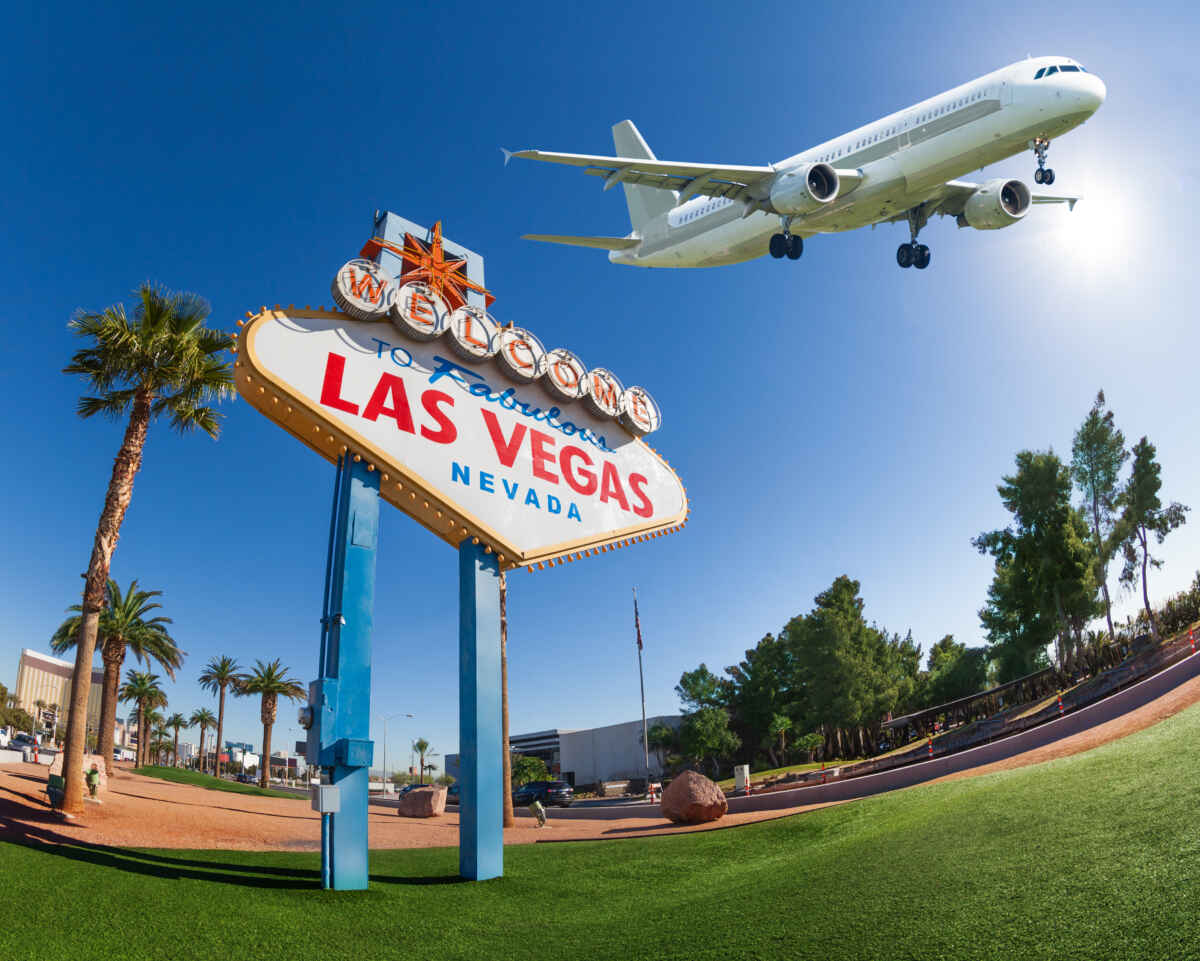 Vegas hotels anticipate decent room occupancy rates throughout the year because Vegas is a major tourist destination. This is especially true for peak season dates (March-May and September-November) when droves of people come. It's doubtful you'll find last-minute hotel deals during these times because the hotels will still likely reach maximum occupancy even with higher prices. 
On the other hand, you can usually book on the day in January, February, and March or during the hot summer months when most Las Vegas Strip hotels have a lower occupancy rate.
Regardless of the season, hotel prices are usually lower on Sundays when the weekend crowds have dispersed. Rates remain lower throughout the early week and then rise again–usually on Thursdays or Fridays–to take advantage of the weekend flux once more.
Also, keep in mind that many Las Vegas hotels host conventions and conferences on a regular basis. Whenever this happens, expect the cheaper rooms at the hotel to fill up quickly. Large hotels like the MGM Grand, Mandalay Bay, and ARIA hold frequent conferences, so keep this in mind when booking close to the travel date.
Try the $20 Trick
Now, this method is a bit more unconventional, but some swear by it. The $20 trick is common in hotels around Las Vegas, and it simply involves you handing over $20 to the reception desk when you check in for a room upgrade or any other special request. 
Basically, you place the $20 between your driver's license and your credit card when you check in with the front desk. Also, remember that receptionists likely know what you're trying to do–or they might consider it a tip. Still, this is a somewhat common practice in Vegas at non-luxury hotels. 
Don't expect your standard room to be upgraded to a suite. In fact, it's probably best to keep low expectations about having any success with this "trick." Still, it's worth a try. The worst outcome is that your attempt fails, and you get the $20 back.
Generally, a receptionist will happily upgrade your room for a $20 tip if plenty of options are available for the night.
Pro Tip: I've generally heard that this trick works best when you check in later in the day as the hotel, by that point, will know which of their upgraded rooms are still available.
RELATED: How To Choose a Hotel in Las Vegas (The Ultimate Guide)
Vegas Hotels: The Risks of Booking Last-Minute
While booking a Vegas hotel room at the last minute can sometimes yield promising results, you won't always get lucky. Unfortunately, some risks come with waiting too long.
Fewer Options
When it comes to booking a Vegas hotel room at the last minute, there will be fewer options available. For example, you might be set on a particular room type in a specific hotel. However, waiting until the last minute makes you less likely to get that type of room because they might all be booked.
You'll have even fewer options during a busy period, with the possibility of all rooms being occupied. Be sure to keep all this in mind before waiting until the last minute because you certainly want to avoid major disappointment.
Prices Could Increase in Line With the Demand
As I've already discussed in this article, prices can decrease as it gets closer to the date. However, prices may also increase as the booking date draws nearer, so nothing is ever guaranteed. Many things could cause demand for hotel rooms in Vegas to increase, including, but not limited to, the following:
Boxing/MMA fights. Vegas is commonly known as the boxing capital of the world, as many famous fighters, like Mayweather, started their careers there. Big fights or other sporting events can cause Vegas hotels to sell out quickly.
Concerts and events.
Special occasions, such as New Year's Eve and the 4th of July.
Busy spring and fall weekends.
Special Requests Might Not Be Met
Many people have special requests or needs when booking hotel rooms. The earlier you book a room, the better your chances of getting precisely what you want. Examples of such requests may include:
A particular floor (for example, a high floor or a better view)
A smoking room
Adjoining rooms
A disability access room
Waiting until the last minute could mean you miss out on that beautiful view or those adjoining rooms for you and your friends/family, so take that into consideration.
Should You Wait Until the Last Minute to Book a Vegas Hotel?
You should only wait until the last minute to book a Vegas hotel if you're willing to take the risk. In some cases, you'll get lucky and snag a cheap deal. In other cases, you'll likely pay more than if you had booked earlier. 
It's all a matter of demand, so you're more likely to get an excellent last-minute deal during off-peak periods. If there is a specific room you're interested in, the best thing to do is book in advance to ensure you don't miss out altogether. 
If you book ahead of time and notice the prices have dropped since, call the hotel and request a price change to match the current value.
Find the best deals on Las Vegas hotel rooms and save big with TripAdvisor!
Conclusion
Being strategic when booking hotels in Vegas is essential because you can save a lot of money if you play your cards right. While waiting until the last minute to book a hotel room in Vegas can sometimes get you a good deal, that's not always the case. Consider how busy it might be during your visit, and be prepared for the price to increase during peak season.
If you have any special requests or a particular room in mind, it's typically best to be safe and book further in advance.