Cost To Rent a Lamborghini in Las Vegas (Dream Cars!)
For many, driving a Lamborghini in Las Vegas would be a lifelong dream come true. Even though you're not buying it, renting a Lamborghini is still going to cost you a pretty penny. However, that will depend on where you are renting it from and what model you decide to go for.
To rent a Lamborghini in Las Vegas, you'll typically be shelling out at least $1,000 if you want to rent the car for a full 24-hours. You can rent a Lamborghini in Vegas for as little as four hours, but a 24-hour rental is the most cost-effective option and will give you the full Lambo experience.
Keep reading as I'll go over the different Las Vegas exotic cart rental agencies you can use, what models they have in stock, and how much or approximately how much it costs to rent each one.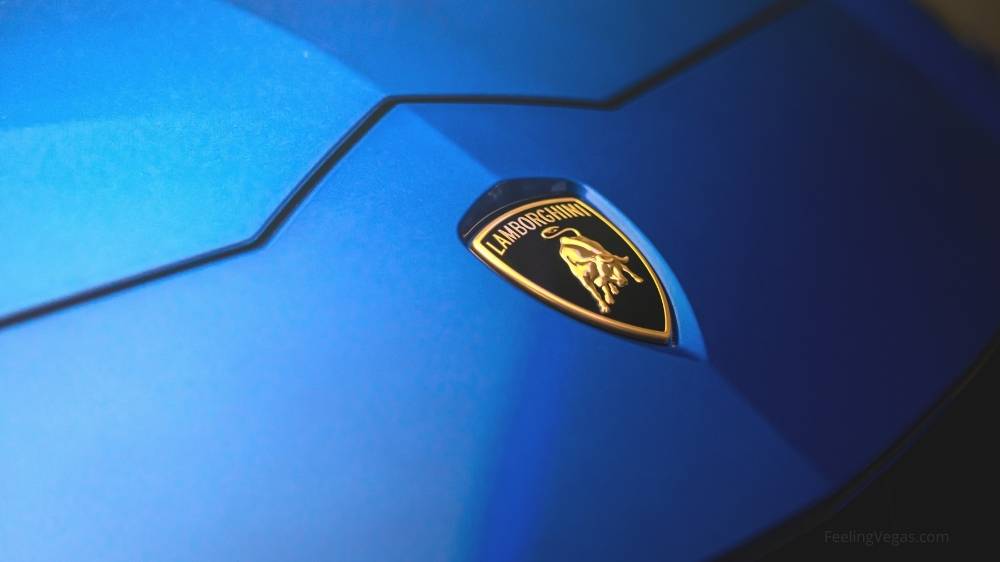 (This article may contain affiliate links, which means we might earn a small commission if you click and make a purchase. Thank you!)
Renting a Lamborghini in Las Vegas
If driving a Lamborghini through Sin City is a bucket list experience for you, then you can make it happen, but not without shelling out some cash.
Most exotic and luxury auto rental agencies rent their cars out for a minimum of 4 hours and just those hours are going to cost you several hundred dollars, not including the deposit. The cheapest option that I found in my research is available at Royalty Exotic Cars at a price of $640 for four hours.
You're also going to need current car insurance that meets the rental companies specifications, which typically includes covering several hundred thousand dollars worth of damage.
When you read the fine print, the actual price you pay will often go above what is listed as many companies also require you to purchase required "add-ons" in addition to your luxury rental. You will also have to pay an upfront refundable deposit that typically costs anywhere from $500-$2000 when renting the car.
Now let's take a look at a few of the top exotic car rental companies in Las Vegas.
Dream Exotics Rental Cars
Dream Exotics Rental Cars in Las Vegas offers two different time spans for which you can rent your luxury car.
You can choose to rent it for either 4 or 24 hours, and each has its own price. Of course, if you're just looking at value, the 24-hour rental period is better, but if you just want to cruise the Las Vegas Strip for a few hours, then the four-hour time period is the better option.
Most of the models they offer cost $699 for the 4 hour time period and $1,199 for 24 hours. The most expensive model they offer, the Aventador, costs $999 for 4 hours or $1,699 for 24 hours.
This exotic sports car rental company offers plenty of Lamborghini models so that you can have your perfect luxury supercar driving experience. They offer everything from the stunning Lamborghini Huracán Spyder to one of their most popular models, the Lamborghini Gallardo Convertible.
Here are just some of the Lamborghini models they have available for rent:
Lamborghini Urus
Lamborghini Gallardo Convertable
Lamborghini Huracán
Lamborghini Huracán Spyder
Lamborghini Aventador
In addition to the selection of Lambos, Dream Exotics has many additional luxury vehicles for rent such as Ferraris, Corvettes, McLarens, Bentleys, Mercedes, Rolls Royce, Aston Martin, and more.
With every rental, you also have the option to pay for additional drivers and valet drop-off and pick-up if that's something you want.
The rental process is extremely straightforward, as you just need to fill out their simple online interest form and wait for them to contact you with more information.
Royalty Exotic Cars
At Royalty Exotic Cars, you can rent your exotic vehicle for either a 4, 8, or 24-hour period.
Their least expensive Lamborghini rental, the Lamborghini Huracan Evo, costs $640 for four hours, while their most expensive model, the Lamborghini Aventador SV, costs $1,499 for four hours.
Royalty Exotic Cars have several different models of Lamborghini available for rental in Las Vegas including:
Lamborghini Huracán STO
Lamborghini Huracán Evo Spyder
Lamborghini Aventador SV
Lamborghini Gallardo
Lamborghini Urus
Their variable rental hours make renting from Royalty Exotic extra convenient because you have more rental length options than most other Las Vegas exotic car rental agencies, so you can rent the automobile for just the amount of time you'll be using it.
They also do price matching, so if you find a better price for the same model at a different company, they will drop their price to match.
To rent a Lamborghini or another luxury car from Royalty Exotic Cars, you must be at least 25 years old and have a valid United States driver's license. You must also have valid car insurance that meets the following specifications:
Every driver must have private auto insurance that will cover all liability claims ($100,000/$300,000/$50,000)
The insurance policy must have complete comprehensive and collision coverage with no more than a $1,000 deductable.
If you're not sure whether or not your insurance will work, Royalty Exotic Cars have customer service representatives available to help.
They even have an optional insurance package that you can add on top of your existing auto insurance policy to give you additional peace of mind.
777 Exotics Las Vegas Car Rental
777 Exotics Las Vegas Car Rental is the best option if you're on a budget. They currently offer only two Lamborghini models, the Lamborghini Uru and the Lamborghini Huracan, but offer both at a fantastic price.
Their starting rate is $999 per day, and they also have a best price guarantee.
If desired, they also offer door-to-door drop-off and pick-up meaning they can bring the exotic car of your choice right to your hotel. Their rental process is also straightforward, as you just fill out the form on their website and one of their representatives will contact you.
If you need to know right away or if you're in a time crunch, just call the number on their website for a quote and same-day service.
They recommend calling early if you're looking to get a Lamborghini in Las Vegas during prime times, such as big sporting events, large conventions, and festivals, as they typically get booked early.
Diplomat Exotic Rentals
Diplomat Exotic Rentals in Las Vegas offers eight different Lamborghini models so you can have your dream car experience. They stock everything from the Lamborghini Urus, which costs $1,399 per 24 hours, to the 2019 Lamborghini Aventador S, which costs $1,599 per 24 hours.
The cheapest model they have available to rent is the Lamborghini Huracan Evo which starts at $1,199 per 24-hour rental period.
The minimum amount of time that you can rent any of their vehicles is four hours.
At Diplomat Exotic Rental, you must be at least 25 years of age and meet all the required insurance standards.
They're careful about who they rent to. As they should be when renting a $100k+ sports car!
Las Vegas Lamborghini Driving Restrictions
If you're wanting to rent an exotic sports car you'll need to know about any restrictions about where and where you can't drive the car. Each luxury car rental agency will have its own list of guidelines, but in general, you can expect the following limitations:
Off-road – No rental agency is going to allow you to drive their expensive Lamborghini off a paved road.
Crossing state lines – Some of the rental agencies may not allow you to drive the car out of state. Being that Las Vegas is so close to three state lines (California, Arizona, & Utah) you will want to check with the agency you choose as to their specific guidelines.
No foreign countries – Taking your rental Lambo across country borders is a big no no. This may sound silly but the Mexican border is less than five hours away.
Specific destination restrictions – Some rental outfits may not allow you to take the car to specific locations, such as Death Valley or the Grand Canyon. Be sure to ask if you're wanting to hit up these spots in your rented Lamborghini.
Also, check out my post: 8 Cheap Places To Rent An Exotic Car in Vegas (So Cool!)
Conclusion
If you want to rent a Lamborghini in Las Vegas, there are a few things that you should remember.
A 24-hour rental is the most cost-effective option.
For most companies, you'll need to be at least 25.
You need up-to-date car insurance.
Be prepared to pay a refundable deposit of over $500.
If you keep those things in mind, and you come prepared with plenty of cash for the inevitable extra fees, then you'll have a great time cruising the Strip or speeding down the highway in your Lamborghini. Just don't let the law catch you.
Finally, if you'll be driving in Las Vegas, you'll want to take a look at my article: Driving in Las Vegas (What To Expect – Plus Tips!)