Bazaar Meat Las Vegas Dress Code: A Night of Luxury Las Vegas Dining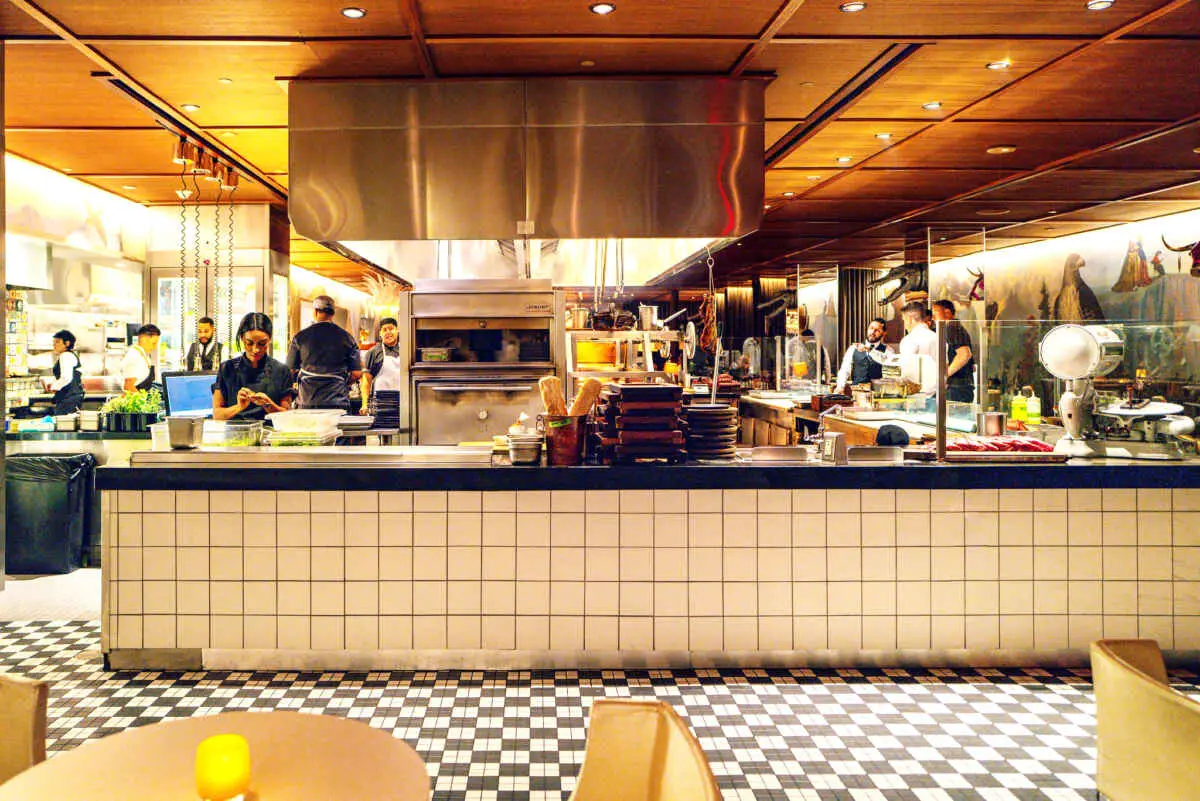 (This article may contain affiliate links, which means we might earn a small commission if you click and make a purchase. Thank you!)
Bazaar Meat is an upscale restaurant on the Strip known for its incredibly flavorful and inventive cuts of meat. It has many awards and is a place where a carnivore will be in heaven. If Bazaar Meat by José Andrés is on your list of restaurants to try, then all you'll need to do is dress the part to get in; so, what is the dress code at Bazaar Meat in Las Vegas?
The dress code at Bazaar Meat in Las Vegas is casual elegant attire. Men can wear collared shirts and dress pants, while women can wear dresses, skirts, or dressy pants. It's best to be overdressed rather than underdressed, as Bazaar Meat is a high-end restaurant with a sophisticated atmosphere.
In this article, I'll discuss the dress code for Bazaar Meat in greater detail. I'll also advise you on what not to wear and inform you of a few more things you should be aware of before dining at Bazaar Meat. If dressing up is not your style, I'll tell you how to avoid the dress code but still devour the amazing food!
What To Wear to Bazaar Meat Las Vegas (Business Casual or Casual Elegant)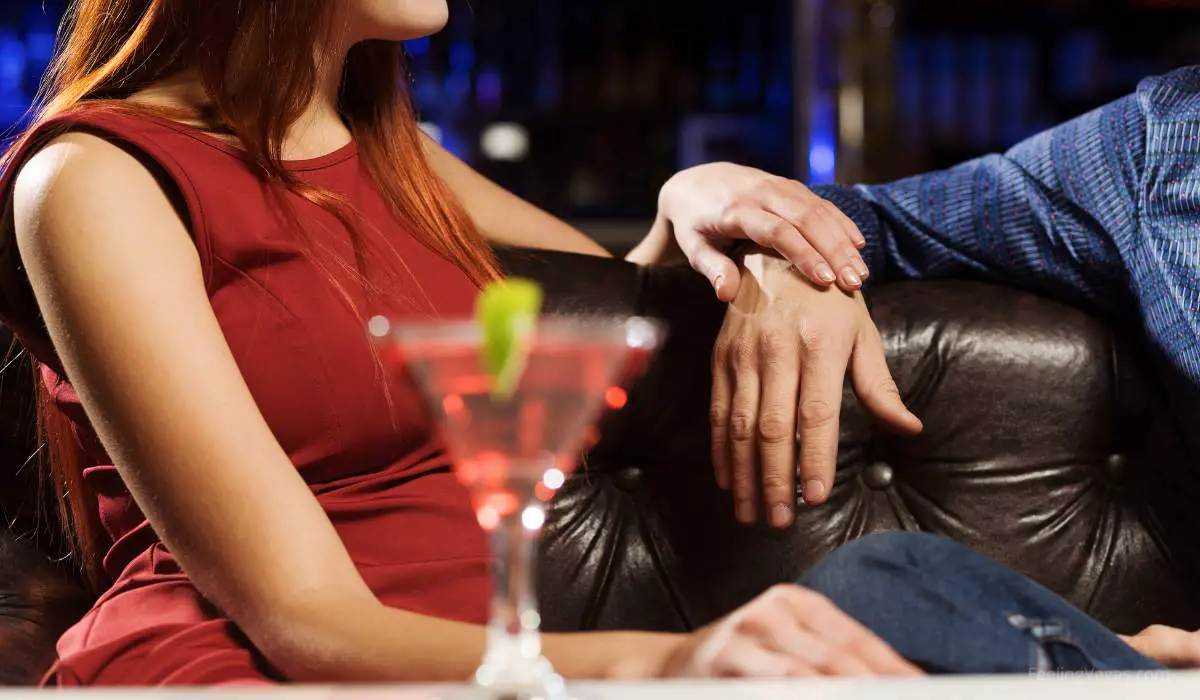 As previously mentioned, the dress code for Bazaar Meat is casual-elegant. So what does this mean exactly? Casual-elegant is typically associated with upscale, fine-dining restaurants. 
In these establishments, guests are expected to adhere to a certain level of refinement. Casual elegant is defined as a well-put-together ensemble similar to business casual. However, casual elegant is slightly dressier, with dress shirts in place of polo shirts but without being quite as fancy as wearing a tuxedo or gown. 
A typical look for casual elegant attire for a man is:
Dress pants
Black or blue suit
Button-up dress shirt
Tie or bow tie (optional)
Luxury watch
Cufflinks
Dress shoes
Women can wear some of the following to Bazaar Meat:
Pencil skirt
Formal pants outfit
Dress (ideally black)
Dress pants
Blouse
Heels or Flats
Finer Jewelry
Clutch purse
What Not To Wear to Bazaar Meat (Avoid Casual Wear)
While some people may get away with not dressing quite as nicely as they should when dining at this exquisite steakhouse, some fashion faux pas won't be overlooked. If you don't want the embarrassment of being turned away at the door, it's best to be mindful of how you present yourself when dining at Bazaar Meat.
If you show up to Bazaar Meat wearing one of these articles of clothing, you run the risk of being denied entry:
Swimwear
Flip flops
Ball caps
Athletic apparel
Yoga pants
Apparel with holes
Shorts
Sweatshirts
Sweatpants
Even if you manage to get in, being underdressed in a room full of well-dressed people can make you feel out of place. Sticking to the dress code will ensure a seat at the table and allow you to feel comfortable throughout your dining experience. 
How To Avoid the Dress Code at Bazaar Meat (Takeout Service)
Bazaar Meat by José Andrés offers takeout. So, if dressing up is just not your thing, but your cravings refuse to be ignored, you can still enjoy a remarkable meal by placing an order and picking it up or having it delivered. 
While you won't get the full experience of this feast fresh off the grill paired with the restaurant's ambiance as you would dining inside, you'll not be disappointed in the quality meat and fresh ingredients that go into the making of each dish. 
What To Know Before Dining at Bazaar Meat (Sahara Las Vegas)
Before heading to the restaurant, there are some things, aside from the dress code, that will be helpful to know to enhance your experience during your visit. 
Make a Reservation
Making a reservation at a high-end restaurant such as Bazaar Meat is always the best course of action, as these places tend to stay busy. This very popular establishment is often at the top of the list for many in Las Vegas. Bazaar Meat has been recognized as "The Best Restaurant in Nevada" by Business Insider and declared the "Best Meat House in America" by Andrew Zimmern. 
If you're planning a visit to this restaurant on a specific date or to celebrate a particular occasion, it's always best to make a reservation at least a month in advance. Possibly even six months in advance if it's during the high-peak tourist season. 
This will ensure your table is ready when you arrive, and things go as planned with the occasion you're celebrating. Being turned away due to full capacity on your big night would definitely throw a wrench in things, leaving you to scramble for a replacement restaurant at the last minute.
Corkage Policy
Bazaar Meat allows you to bring your own wine for your party into their establishment. However, there are stipulations. 
The wine you choose to bring must not be on their wine list. Also, you may bring a maximum of two bottles of 750 ml (25.36 oz) or one bottle of 1.5L (50.72oz) wine. There will be a fee of $50 for each bottle of 750 ml (25.36oz) wine.  
As such, ensure to review their wine list before springing to bring in your own. For more information, check out my article covering the best things to eat at Bazaar Meat. [XX Best Things to Eat at Bazaar Meat in Las Vegas] (Coming Soon)
Group Dining
If you have a group of 12 guests or more in your party, consider group dining or a private event at Bazaar Meat. They have a Special Events and Catering Team that will plan and cater your event so that you can enjoy the evening with your fellow guests. 
Bazaar Meat has two private dining rooms. There are also options to buy out the restaurant partially or fully for an event that can accommodate seating of 150 to 250 guests. Make sure to call with plenty of advance notice so that they can accommodate your large party on the date you need them to.
Final Thoughts
Dining at Bazaar Meat in Las Vegas is an unforgettable experience, so don't forget to make a reservation and wear your best casual elegant attire. If you're wondering what else to fill your time with while in Las Vegas, check out this article for the best experiences on the Las Vegas Strip that you won't want to miss.