Does The Venetian Las Vegas Have a Buffet? (Where to Eat)
(This article may contain affiliate links. If you click through and make a purchase, we will receive a small commission at no additional cost to you. )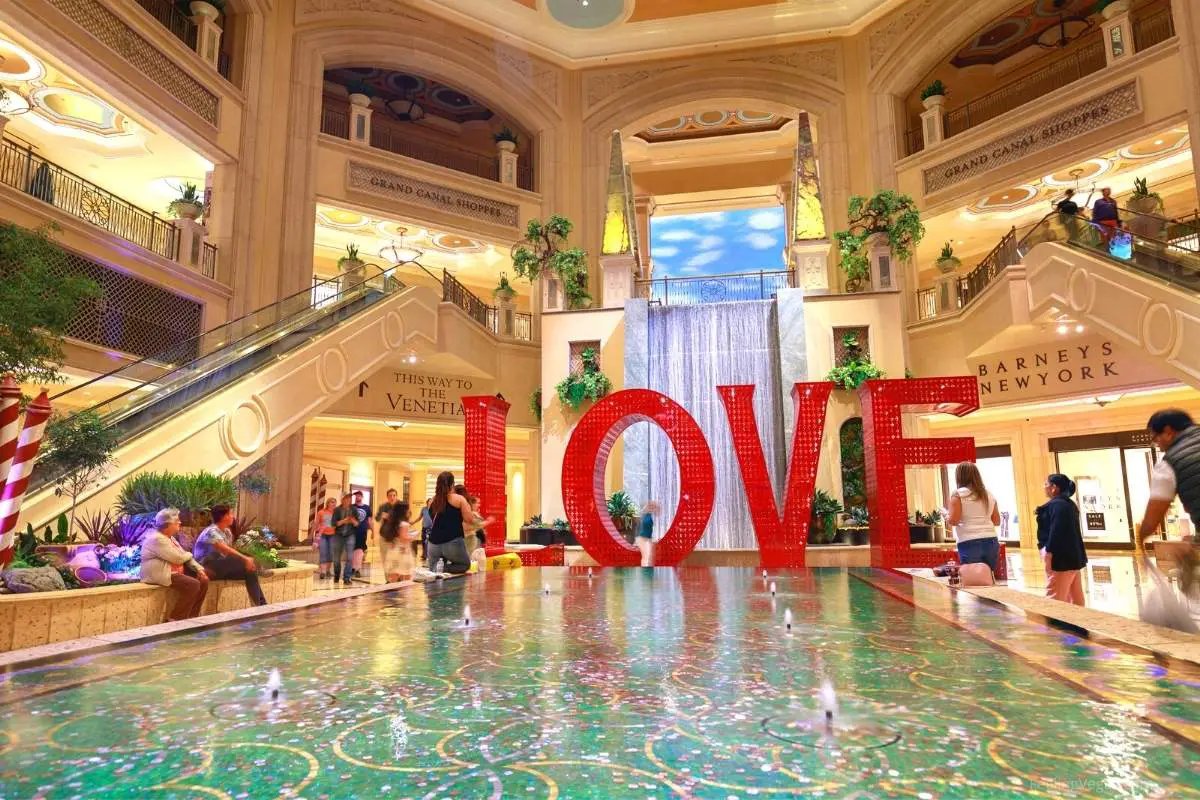 One of the best parts of heading to Las Vegas and staying on the Strip is enjoying a good buffet, but not every hotel, resort, or casino in Vegas has a buffet. For instance, if you're planning a stay at The Venetian you may be wondering: "Does Venetian Las Vegas have a buffet?"
The Venetian in Las Vegas does not have a dedicated buffet. However, if you are visiting The Venetian, you can find a few restaurants within the resort that offer services that are similar to a buffet.
In this article, I'm going to talk about The Venetian Las Vegas buffet situation and look at two restaurants located within the resort where you can have a dining experience that is most similar to a buffet style meal.
Compare and save! Check current room rates at The Venetian (TripAdvisor)
Does Venetian Las Vegas Have a Buffet?
The Venetian in Las Vegas does not have a buffet venue and never has had one. This is due in part to its history as a hotel catering to business interests and its association with celebrity chefs.
Because buffets tend to have a high turnover rate, these quick meals are best suited to and have been primarily associated with tourists who are looking for a fast bite before they move on to their other activities.
Business users of the hotel use meals to discuss their business, so long-stay restaurants like those at The Venetian are more appropriate for them.
The Venetian has also always been famous for its celebrity chefs, and this continues to be their practice. Because celebrity chefs do not focus on buffets, these associations have given the resort another reason to concentrate on more upscale traditional restaurants instead of buffets.
In spite of the image that The Venetian presents, it still offers experiences that are similar to buffets without labeling them as such.
Let's check out two buffet-like restaurants at The Venetian.
RELATED: See our complete list of Las Vegas Buffets on and around the Strip.
Where Can You Have Buffet-Like Meals at The Venetian?
The Venetian has a large number of restaurants as part of its complex with The Palazzo, and some of these offer deals that are in some or other way similar to a buffet. Let's look at two of these restaurants and how they can give you a buffet experience without you having to leave The Venetian.
Grand Lux Café
The Grand Lux Café at The Venetian is one of the hotel's most renowned eateries for getting a meal within the resort property. A part of this is because it is open 24 hours a day, 7 days a week, filling any need a guest might have in terms of what they want to eat or drink.
If you want the buffet experience, though, the time to attend is between 6 AM and 11 AM.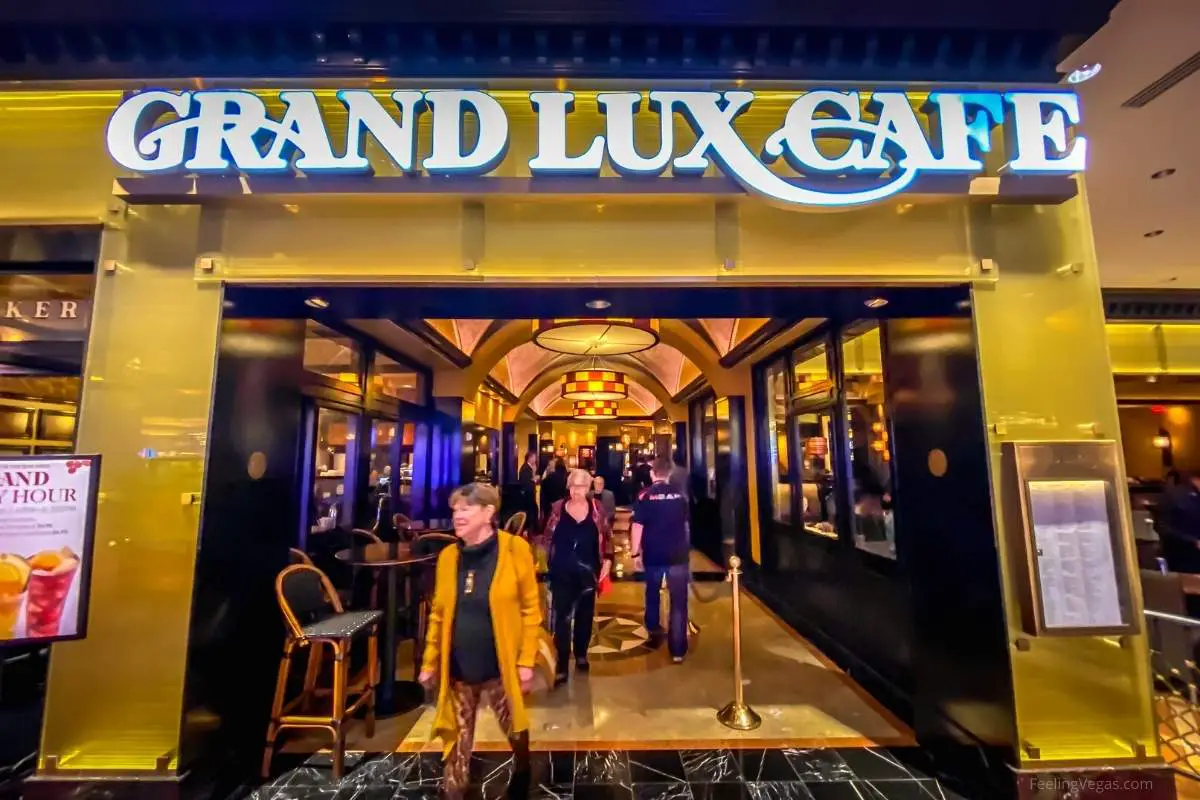 During these breakfast hours, the Grand Lux Café offers what they call their Grand Lux Express Breakfast. With a price of $21.95, you get to serve yourself a combination of various fruits, cereals, pastries, traditional breakfast foods like eggs and meats, and coffee and fresh juice to drink.
It's what I'd unofficially call, The Venetian Las Vegas buffet.
Although the Grand Lux Café is not itself a buffet and continues to function as a traditional restaurant even during breakfast hours, the Grand Lux Express Breakfast has a buffet style and vibe that just might meet your needs.
Lavo
The Lavo Italian Restaurant, found next door at The Palazzo, is known for the luxury it offers diners and is easily accessible via a walkway on the other side of The Venetian's resort complex. Although they don't offer a true buffet experience where the diner serves themselves, at select times, they offer something very similar.
On weekends, the Lavo Italian Restaurant offers their Endless Italian Brunch. If you go for this, you get all the food you can eat from across the menu at one flat rate.
While not exactly a buffet, the experience is similar enough in its pricing and breadth of selection per meal and is a good option once the Grand Lux Café's breakfast buffet closes at 11 AM.
ALSO SEE: 19 Best Restaurants in Venetian Palazzo (Casual to Fine Dining)
The Venetian Buffet FAQs
Does Venetian Hotel have a buffet?
The Venetian hotel does not have a traditional Las Vegas-style buffet. Although you can find "buffet adjacent" offerings at the Grand Lux Cafe and Lavo restaurants within The Venetian resort properties.
Does Palazzo have a buffet?
The Palazzo in Las Vegas does not have a buffet. The Palazzo, however, has the Grand Lux Café, which offers a buffet-style option during breakfast hours.
Does The Venetian have free breakfast?
The Venetian does offer a free continental breakfast as a perk if you upgrade your stay to the "Prestige" level for an additional cost. You can find out how to get the free continental breakfast at The Venetian here.
How many restaurants does The Venetian have?
The Venetian resort in Las Vegas has more than sixty restaurants and options for dining located throughout the property. The food options include everything from a quick bite to some of the most luxurious dining found in Las Vegas.
Find the best deals on rooms at The Venetian and save big with TripAdvisor!
Final Thoughts
It is easy to answer the question of does Venetian Las Vegas have a buffet with a simple no, but as you can see that that's not the full story.
Although The Venetian does not have a traditional buffet, next time you are visiting, check out the Grand Lux Café and Lavo for similar enough experiences and plenty of delicious food.