Where To Buy Cowboy Hats & Boots In Las Vegas (Vegas Western Wear)
(This article may contain affiliate links. If you click through and make a purchase, we will receive a small commission at no additional cost to you. )
If you're heading to the southwest mecca of lights and entertainment, otherwise known as Las Vegas, you might want to fully immerse yourself in the wild west vibe by picking up some western apparel such as cowboy hats, boots, belts, and accessories while you're visiting.
Even if riding across the Las Vegas desert landscape on your trusty stead while wearing an awesome cowboy hat isn't in your vacation plans, it's still worth checking out the stores in Las Vegas dedicated to authentic western wear.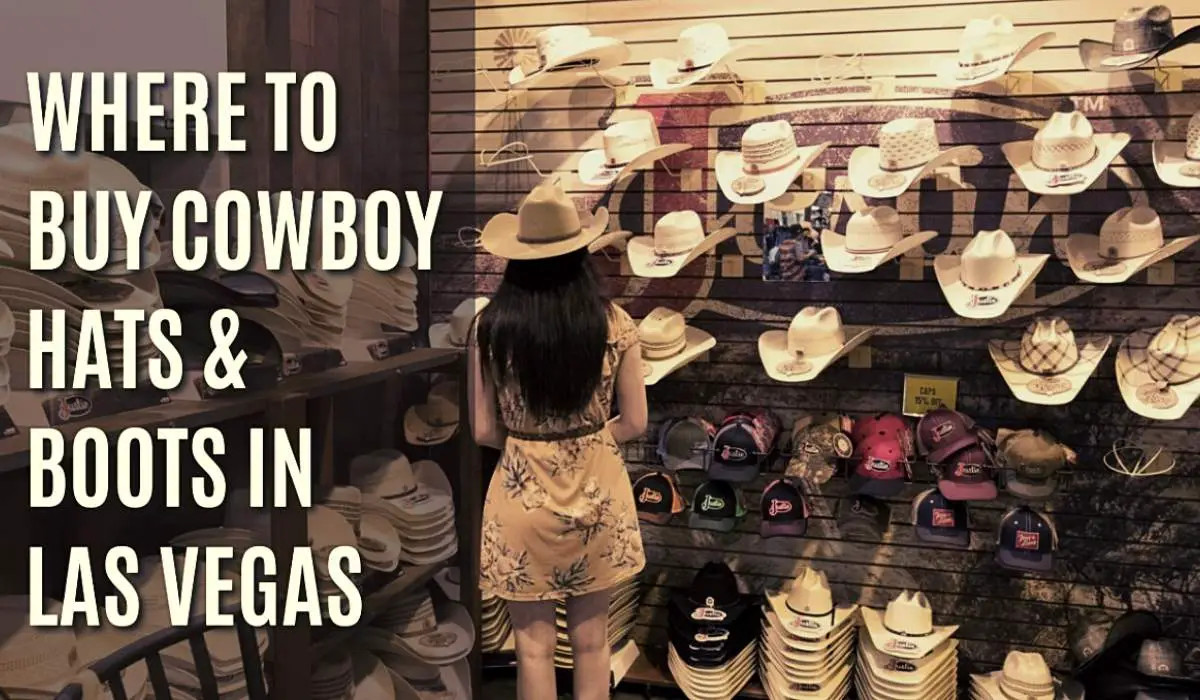 The Top Spots For Cowboy Hats and Boots in Vegas
Every cowboy or cowgirl needs two things, a quality cowboy hat, and some stylish cowboy boots.
There are plenty of spots to buy a cowboy hat or boots in Las Vegas, but the following western wear stores offer the best and largest selection of boots, hats, and western attire.
D Bar J Hat Company
D Bar J Hat takes their craft seriously, which shows in the products on their shelves. Here, you'll find only the finest hats crafted by the most esteemed hatmakers in the west.
Rabbit Fur Felt hats in a variety of colors, Cattleman's hats, and buckaroo's – their stylish collection comes straight from the American Frontier. If you're willing to pay a premium for a heart-stealer of a hat, then D Bar J Hat Company is the one for you.
D Bar J Hat Company is located at 5960 S Topaz St (google maps)
Rodeo Western Wear
True western wear style requires a lot more than hats and boots! Find all sorts of western-style jackets, jeans, wallets, jewelry, accessories, plus an assortment of cowboy hats and boots at Rodeo Western Wear. They have you covered across, essentially, the entire genre.
You can even get backpacks and horse saddles here! Very luxurious ones, at that. If you are looking to get outfitted in a full western ensemble, Rodeo Western Wear will sort you out.
Rodeo Western Wear is at 1119 N Nellis Blvd. (google maps)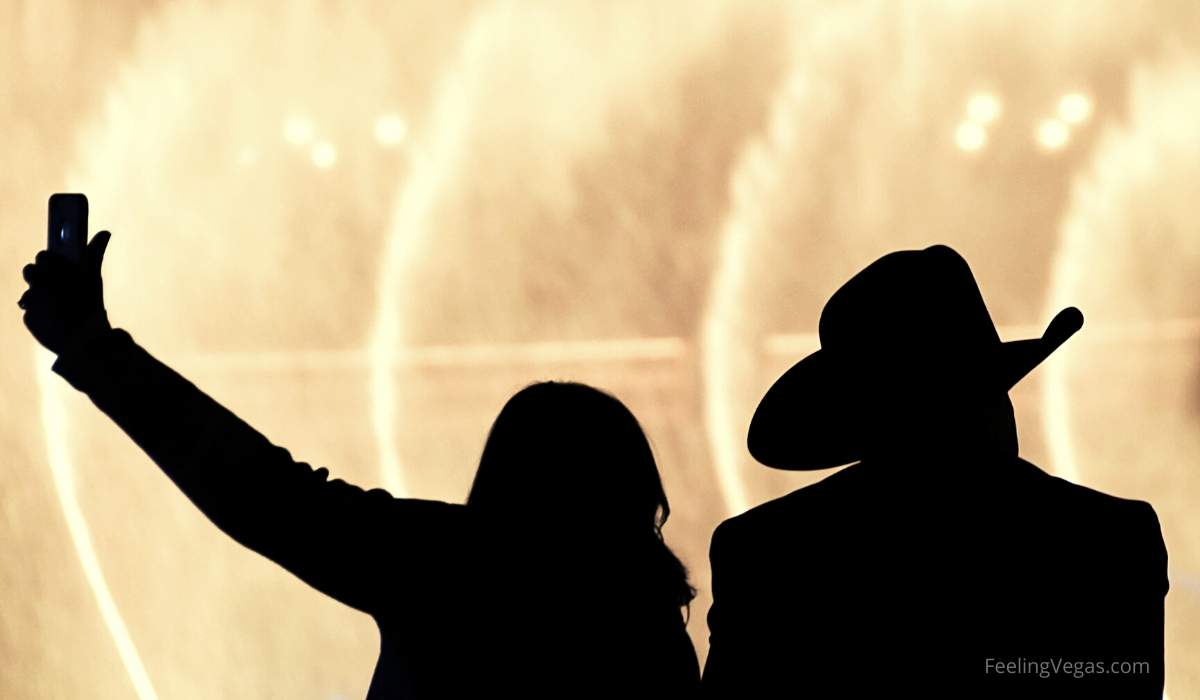 Kemo Sabe
Kemo Sabe is one of the finest places that Las Vegas can offer you when it comes to all things western apparel.
They have a diverse and impressive selection of boots and hats. This is coupled with excellent customer service.
They'll help you with sizing, customization, picking a hat style and color, choosing a hat band, and everything else to ensure that you get the cowboy hat of your dreams.
At Kemo Sabe, you can get Stetson hats, Grit hats, jewelry, and boots – you can also get a custom hat made from scratch! Kemosabe, in particular, has an excellent selection for the ladies.
You'll find Kemo Sabe inside The Forum Shops at Caesars Palace (google maps)
Boot Barn
Boot Barn is your go-to for cowboy boots. Their selection is unmatched anywhere else in Las Vegas! The Boot Barn staff makes you feel like you just walked into a saloon from the Frontier!
Boot Barn is the outlet for you if you're looking for more design-heavy, elegant cowboy boots and hats.
Although they fall a little on the pricier side, they have modern but true to the American West style of clothing. They even offer options for handcrafted boots!
Boot Barn has a strong catalog for both men, women, and kids – you might go in for a pair of cowboy boots and come out with a pair of hiking boots as well.
Head over to Boot Barn at 7265 Las Vegas Blvd S. (google maps)
Cowtown Boots
You've surely seen cowboys rocking snakeskin boots, well, Cowtown Boots is the place to get a fancy pair of your own!
Here, you can find everything – from Western and work-themed boots to alligator/crocodile cowboy boots, exotic shoes, snake and lizard skin boots, belts, wallets, hats, and something for the kids too!
Cowtown boots has a flashy look to their clothes, so if you've been gearing up for a cowboy party in Vegas, this is the place to go.
Stop by Cowtown Boots at 1080 E Flamingo Rd. (google maps)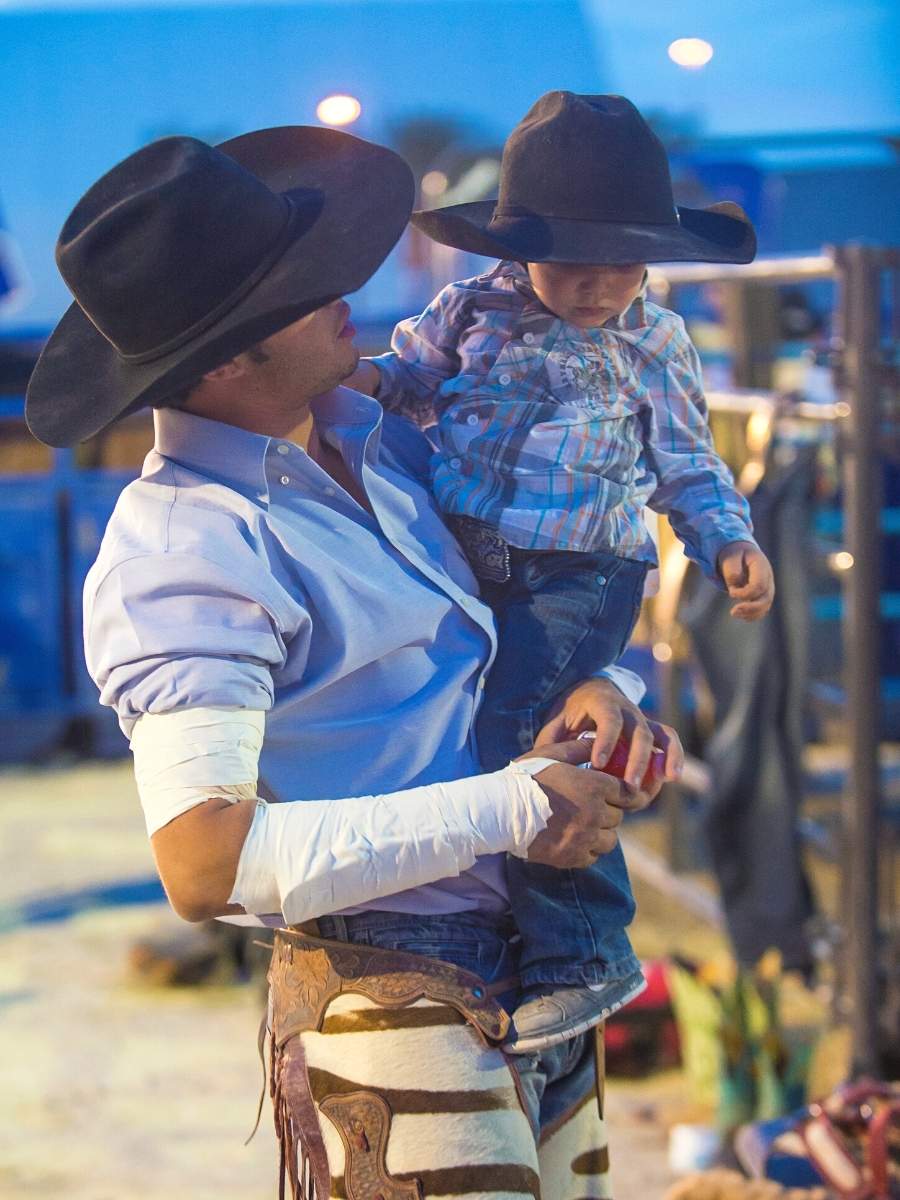 Cavender's Boot City 
Cavender's has tough, gruff, vintage cowboy boots and hats plus softer designs that the ladies are sure to love. If you're visiting Vegas with your family, head over here and get a matching boot set for the entire crew – or buy a complete cowboy-themed outfit.
Cowboy boots aren't the only thing you can get from Cavendar's. They also have an excellent selection of hats, and one of their most popular (and pricey) hats is the Stetson 100X El Presidente Silverbelly hat (check it out here at Amazon.com). Let's just say, if white is your color – that's the hat you want to get.
Cavenders is inside the Fashion Show Mall on the Las Vegas Strip (google maps)
Old Country Custom Cowboy Boots
From custom handmade cowboy boots with a premium fit and feel to bags, wallets, and hats, Old Country is the shop to visit if what you are looking for is a customized product.
They craft handmade cowboy apparel in a variety of sturdy, aesthetic materials, and you genuinely feel like you're wearing western luxury when wearing Old Country.
They have some fantastic options for the ladies as well!
Old Country is can be found at 2450 Chandler Ave #16 (google maps)
Buy Cowboy Boots & Hats at Cowboy Christmas in December
If you happen to be in Las Vegas in the first half of December, one of the best spots in town to pick up some new boots or a hat would be at Cowboy Christmas. Cowboy Christmas is a large western gift exhibition that takes place in conjunction with National Finals Rodeo (NFR).
During the event, you will find hundreds (if not thousands) of hats and pairs of boots to choose from.
Check out our article here for everything you need to know about Cowboy Christmas.
Final Thoughts
The anything-goes atmosphere of Las Vegas can sometimes feel like the wild west, so why not pick up some western apparel while you're here? Vegas has several stores dedicated to cowboy hats and cowboy boots in addition to every other type of western wear you can think of.
If you're looking to embrace the country western lifestyle, there is no better place to shop than in one or more of Las Vegas's top western wear shops.