Does Vdara Have a Complimentary Breakfast? (Answered)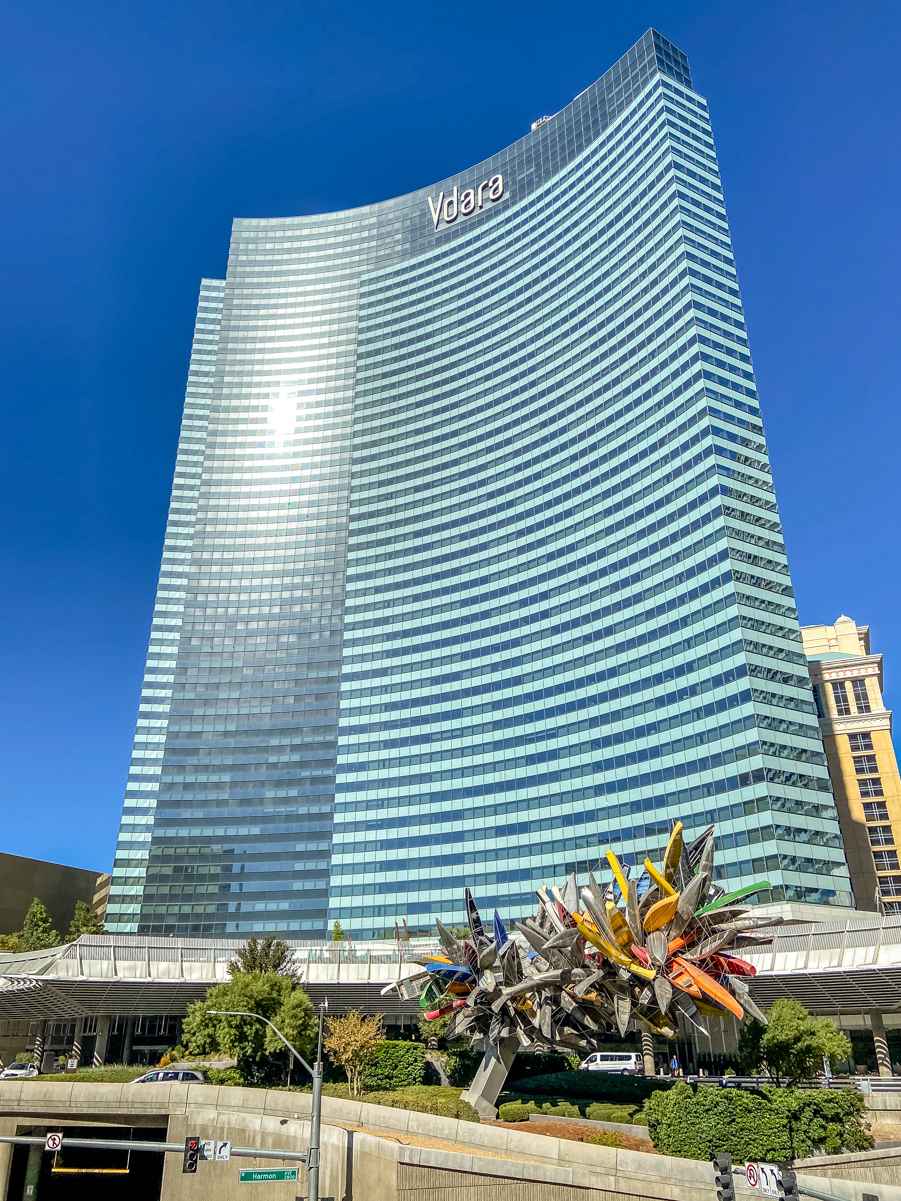 (This article may contain affiliate links, which means we might earn a small commission if you click and make a purchase. Thank you!)
A complimentary breakfast can make your stay in Las Vegas more enjoyable and comfortable. While some hotels may only offer a continental breakfast, others may offer a more robust breakfast buffet. But does Vdara offer free breakfast?
Vdara does not have a complimentary breakfast. If you're staying at the Vdara Hotel & Spa in Las Vegas, you can order a cooked-to-order breakfast for an additional charge. The menu includes items such as eggs, pancakes, and breakfast sandwiches.
This article will talk about the cost of cooked-to-order breakfast at Vdara and what delicious items you can find in some of the hotel's restaurants.  Let's dive right in!
How Much Is Breakfast at Vdara?
Vdara Hotel & Spa is an all-suite hotel that offers room service breakfast and many other dishes for a nominal fee. The cost ranges from $15 to $30 for adults and children, and the hotel also charges $9.50 per delivery.
The cost of breakfast at Vdara Las Vegas depends on what you order. For example, an American breakfast with bacon, toast, two eggs, potatoes, and fresh orange juice will cost you $35 plus tax. If you want something lighter, like buttermilk pancakes, it will cost you $18 plus tax.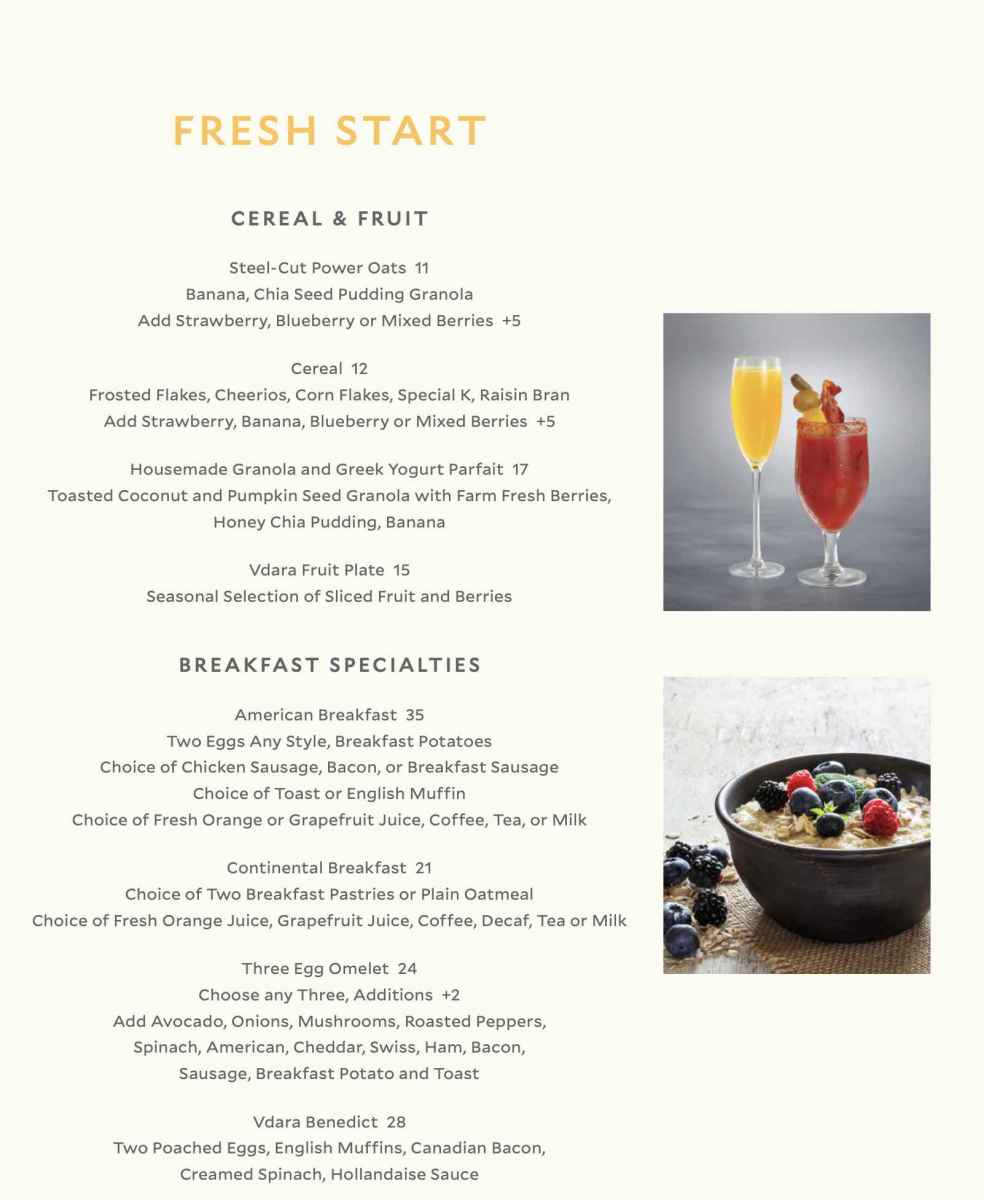 With a room service menu that features something for everyone, you can enjoy a hot breakfast, light lunch, or sumptuous evening meal at Vdara without ever having to leave your room.
If you're looking for a more cost-effective breakfast option, consider grabbing a cheap breakfast on the Strip. Check out this guide to the best inexpensive breakfast spots on the Strip.
What Can You Find in Vdara's In-Suite Dining Menu?
In-suite dining at Vdara is the perfect way to enjoy your stay in Las Vegas. With an extensive menu of delicious options, you'll have everything you need to start the day fresh or end the night with a satisfied palate.
You can start off with one of Vdara's appetizers, like the chicken noodle soup or grilled chicken caesar. For breakfast, pack some energy with breakfast specials, cereals, and fruit. And for your main meal, choose from Vdara's delicious sandwiches. End your breakfast, lunch, or dinner on a sweet note with one of the desserts. And don't forget to order a bottle of wine!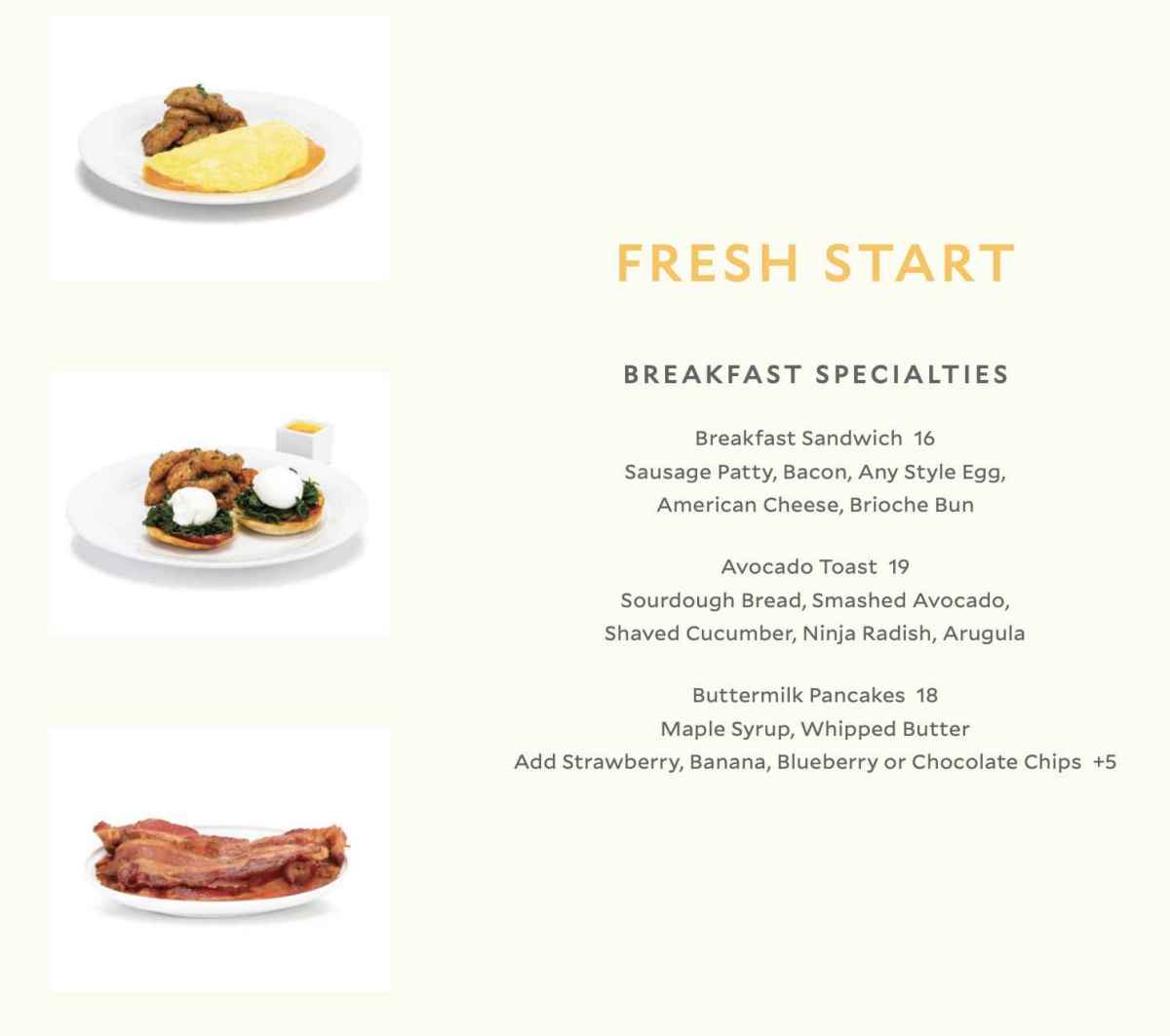 Here are some of my top favorites:
Steel-Cut Power Oats
If you're looking for a healthy, hearty breakfast that will give you energy all morning long, look no further than steel-cut oats. Vdara serves them with banana, and chia seed pudding granola, with an option to add a fruit of your choice.
There are many benefits to eating steel-cut oats for breakfast. They are a good source of fiber and help you feel full for longer. Steel-cut oats also have a low glycemic index, which means they're good for those who are watching their blood sugar levels. Additionally, oats are packed with vitamins and minerals essential for good health.
Housemade Granola and Greek Yogurt Parfait
Vdara's housemade granola and Greek yogurt parfait is my favorite for mornings when I need an extra energy boost before exploring Vegas.
The granola is made with toasted coconut, pumpkin seed, farm-fresh berries, and honey chia pudding. The yogurt is also topped with fresh banana, adding a touch of sweetness to the dish.
This breakfast parfait is a great way to start your day. It's packed with protein and fiber, which will help keep you feeling full until lunchtime. So, the next time you're looking for a quick and healthy breakfast option in Vdara, be sure to order housemade granola and Greek yogurt parfait.
Continental Breakfast
If you're planning on staying in and having a cozy breakfast in your suite, you can't go wrong by ordering a continental breakfast. It's the perfect option for a leisurely morning meal. The combination of cereal and fruit in your continental breakfast will provide your body with essential nutrients and fiber to help keep you feeling full throughout the morning.
Continental breakfast at Vdara includes a choice of two breakfast pastries or plain oatmeal, and it's served with juice, coffee, tea, or milk.
A continental breakfast typically costs much less than a full English breakfast or an American-style breakfast.
Vdara Benedict
Eggs Benedict is perfect for busy mornings when you don't have time to cook breakfast from scratch. This classic dish can be customized with different toppings or fillings. And when you order Eggs Benedict at Vdara for your in-suite dining, you'll get something more sophisticated than your usual dish.
Vdara's version of Eggs Benedict is a delicious and hearty dish that is perfect for any meal. The eggs are poached just right, and the hollandaise sauce is rich and creamy. The Canadian bacon adds a smoky flavor, while the English muffin provides a crispy texture. This dish is sure to please any appetite.
Breakfast Sandwich
Vdara's breakfast sandwich is made with a delicious sausage patty, bacon, egg, American cheese, and a brioche bun. The combination of savory meats, eggs, and dairy on a fluffy yet tender bread is sure to please.
The American cheese makes this sandwich special, and the brioche bun is baked to perfection and topped with smooth and creamy cheese, bringing out the flavor of the sausage patties.
Chicken Quesadilla
Vdara offers tasty appetizers you can share with family and friends or enjoy solo for in-suite dining. The chicken quesadilla is packed with flavorful chicken, pico de gallo, cheddar and pepper jack cheese, guacamole, and sour cream. The tortillas are soft and fluffy, making them the perfect vessel for the juicy chicken and melty cheese. The combination of chicken, cheese, and spices is simply irresistible.
Grilled Chicken Caesar
A classic Caesar salad is a delicious and easy way to turn grilled chicken into a complete meal. The grilled chicken caesar salad at Vdara is perfect for a light dinner or lunch. The combination of crispy romaine lettuce, juicy chicken, and a tangy dressing is a treat for the tastebuds.
The smoky flavor of the grilled chicken pairs perfectly with the creamy dressing and crunchy croutons. I also like to substitute grilled chicken for salmon sometimes.
Other Vdara Breakfast Options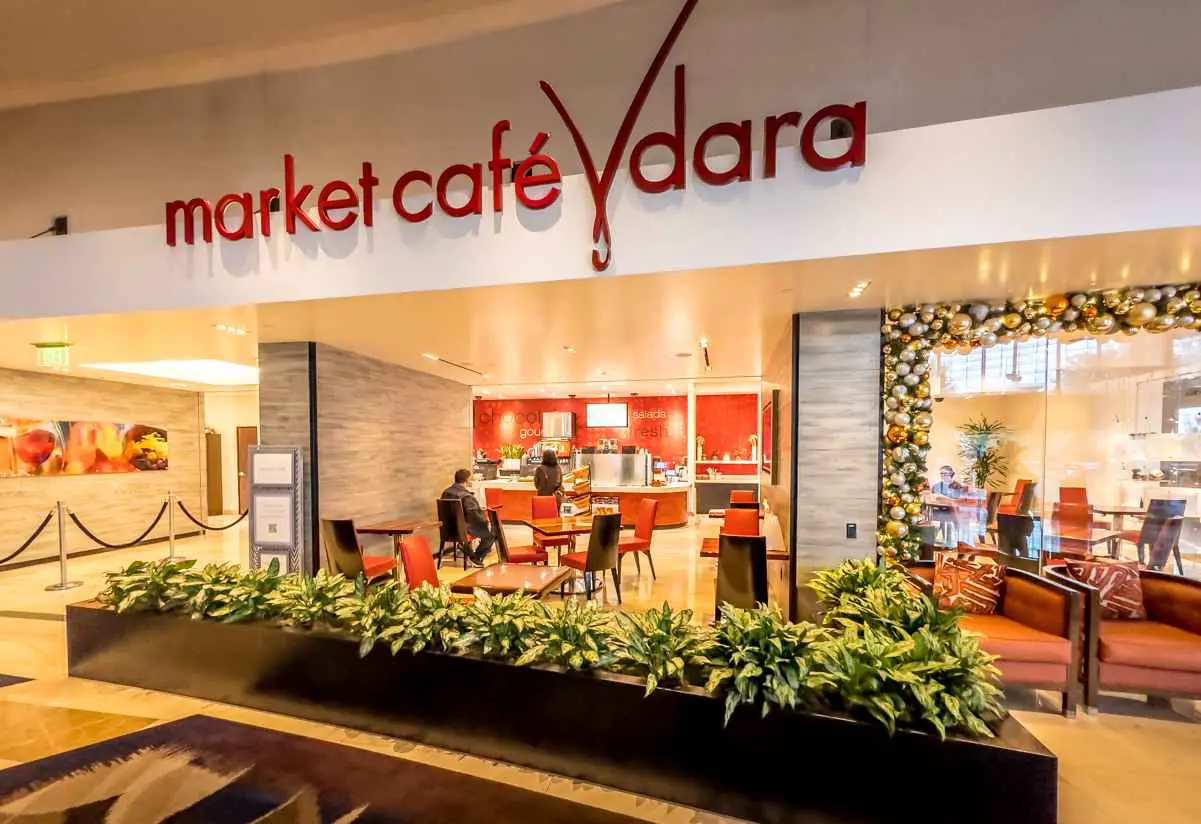 If you're staying at Vdara but are ready to get up and out of your room for breakfast, hop in the elevator, head downstairs and check out a couple of the on-site restaurants that serve up breakfast.
Market Cafe Vdara – This cafe serves up breakfast all day long, with the menu including things like breakfast burritos and sandwiches, bagels, yogurt, and fruit cups.
Starbucks – If all you need to get going for the day is a cup of coffee and a muffin, then maybe a morning visit to Starbucks in the Vdara lobby is more your speed.
ARIA Restaurants – If you're looking for a bigger selection of breakfast options while staying at Vdara, then your best bet is to take the short walk over to ARIA next door and hit up one of these four breakfast spots.
Breakfast at Vdara – Final Thoughts
There's no denying that hotels can be pricey, but that doesn't mean you have to miss out on delicious breakfast options. Vdara offers a variety of breakfasts and all-day meals that are perfect for in-suite dining. Plus, the cost is easily affordable when viewed in comparison to some other popular hotel chains.