Does Harrah's Las Vegas Have An Airport Shuttle? (Las Vegas Hotel Airport Shuttles)
(This article may contain affiliate links. If you click through and make a purchase, we will receive a small commission at no additional cost to you. )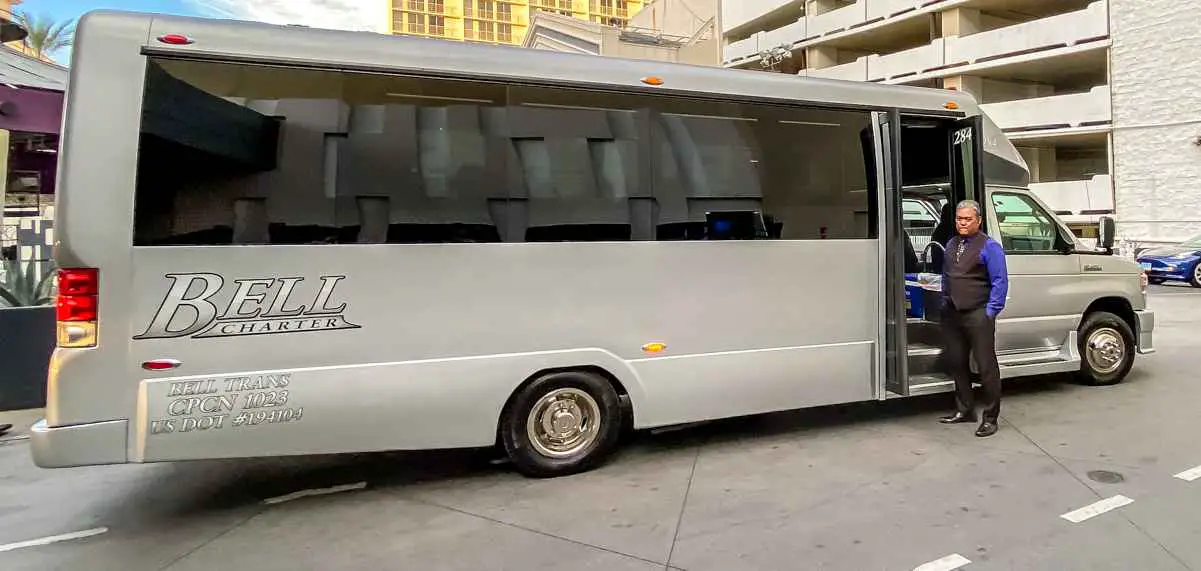 When you're flying into Las Vegas and staying at Harrah's, getting to the resort and casino should be the least of your worries. An airport shuttle is one way to travel between Harry Reid International Airport (LAS) and Harrah's Las Vegas.  
Like most resorts and hotels on the Strip, Harrah's Las Vegas does not offer an airport shuttle service. However, there are a few 3rd party services offering shuttles from the airport to Harrah's starting at just $15 per person.   
In this article, I'll cover the private shuttle services available in Las Vegas. Plus, some of the most cost-effective and easiest ways to get from Harry Reid Airport (formerly McCarran Airport) to Harrah's Las Vegas.  
Compare and save! Check current Harrah's room rates at TripAdvisor.
Las Vegas Airport Shuttle Service at Harrah's Hotel & Casino
There's a rule enforced on Las Vegas Boulevard that casinos and resorts are not allowed to have their own shuttle service. This includes all the major hotels along the Strip.
As Harrah's Las Vegas can be found on the strip, it's not legally allowed to offer airport shuttles to its guests.  
This rule is enforced due to the amount of congestion it would cause on the already crowded boulevard. 
But don't fret. It doesn't mean you're stuck at the airport. There are plenty of private companies that offer shuttle rides directly to Harrah's Las Vegas from the airport. 
3rd Party Airport Shuttles To Harrah's in Vegas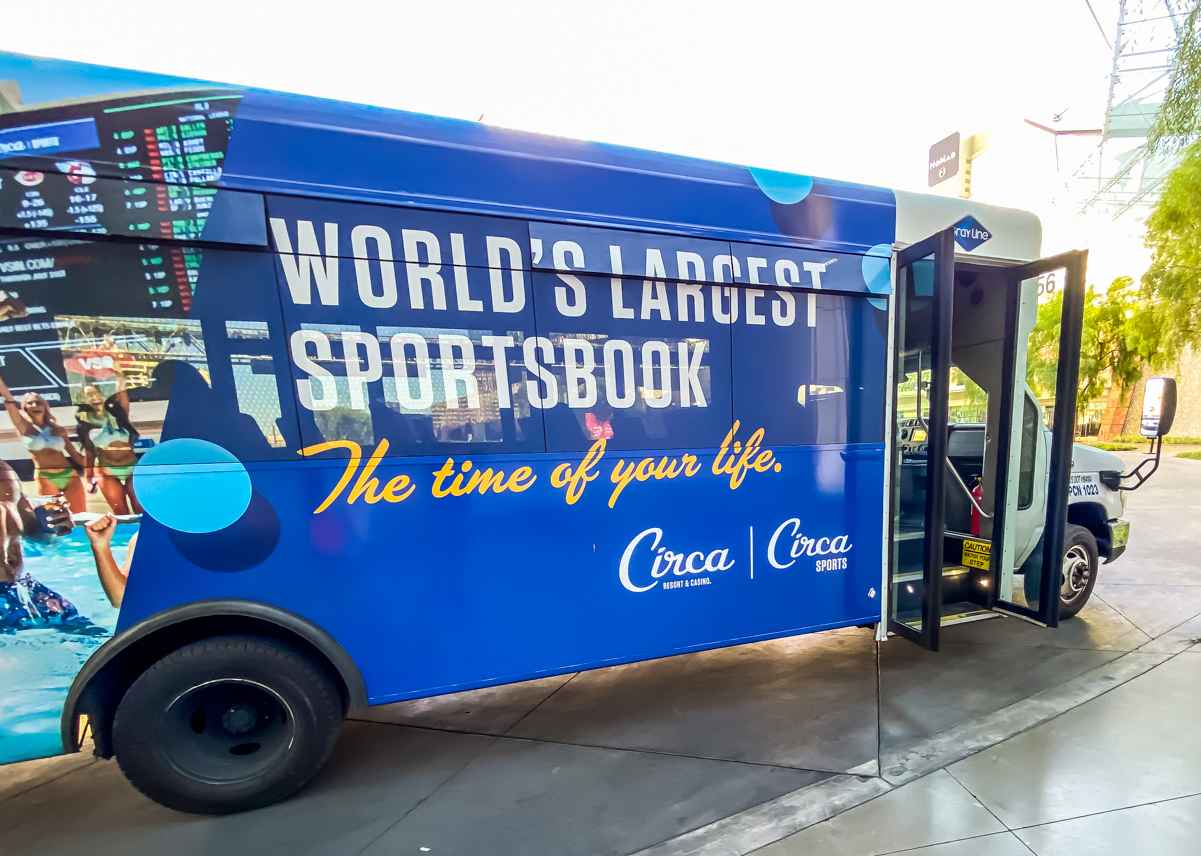 Getting a shuttle from Harry Reid International Airport to Harrah's Las Vegas is convenient and affordable. There are a few 3rd party companies offering these services, including:   
Bell Trans: As an official partner of LAS, this is easily the most popular shuttle used to get from the airport to Harrah's Las Vegas. It's affordable at only $15 per person or $30 for a round-trip. Conveniently located right outside baggage (Door 8, Terminal #1, or Door 52, Terminal #3),

you can make a

reservation

online ahead of time or by giving them a call at (800) 274-7433.

Go With Us: This private shuttle service is one of the most affordable options to get from LAS to Harrah's. At just $15.08 per person for a one-way trip, it's great for any budget. Plus, you can fit a checked bag and one

personal item for no extra fee. 

SuperShuttle: The SuperShuttle Express is another way to get shuttle service from the airport to Harrah hotel.
For someone traveling on a budget or looking for a simple way to get from the airport to Harrah's Las Vegas, a shared-ride shuttle is perfect. You can expect travel time from the airport to Harrah's to be an hour or so via shuttle as the shuttle bus will likely drop off other passengers before you.
But sometimes, you want to ride in more privacy or desire a more upscale mode of transportation. Maybe you're hoping to arrive in true Las Vegas style. Don't worry, there are plenty of options to do just that.   
Now that we've covered shuttles, we can go over those other options for traveling between the airport and Harrahs.
From The Airport to Harrah's In True Vegas Style (Limo)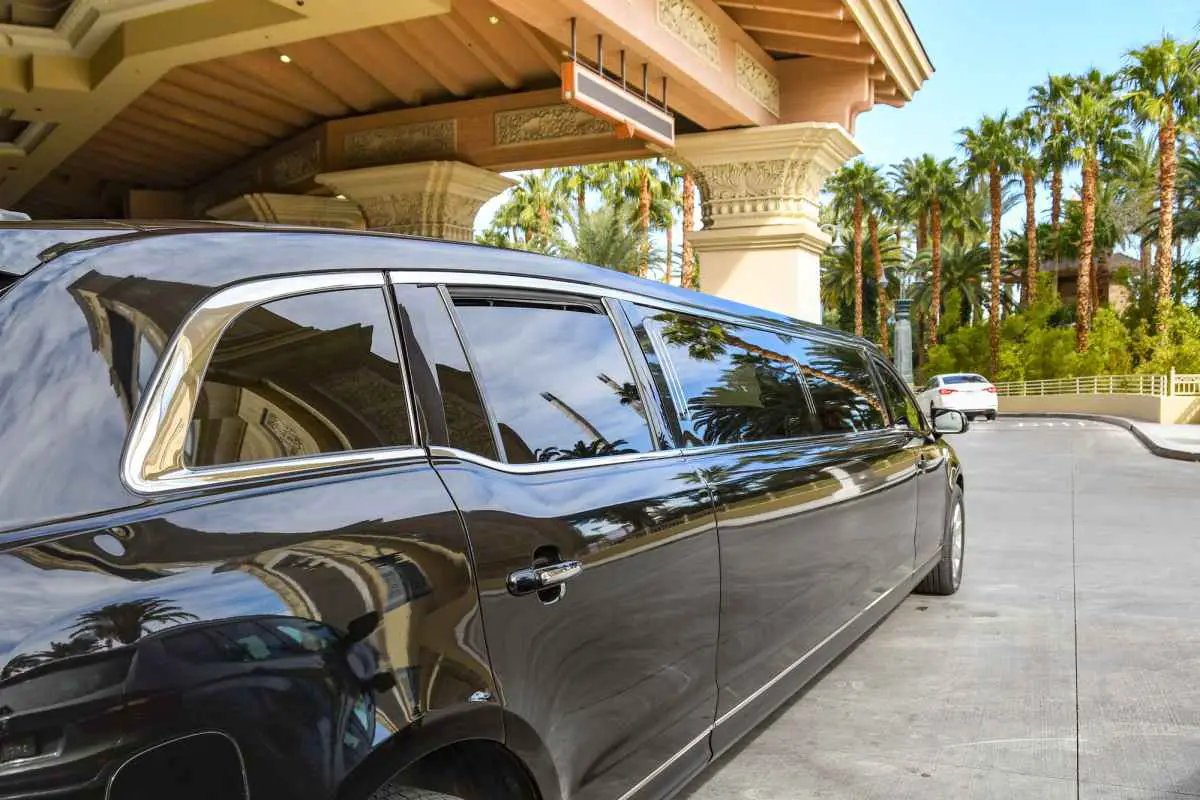 Sometimes an airport shuttle just doesn't cut it for your arrival to the Las Vegas Strip. For those times when you're looking for a more upscale experience, there are plenty of options.  
Harrah's concierge is happy to help with setting up airport transportation for you. There are quite a few private companies also available in the area for car and limo rentals.  
The concierge at Harrah's can assist with anything to do with your stay in Las Vegas, it doesn't end at just travel assistance. But when you're ready to travel by private car or limo, they should be your first call. 
Easiest Ride To Harrah's From The Airport (Taxi)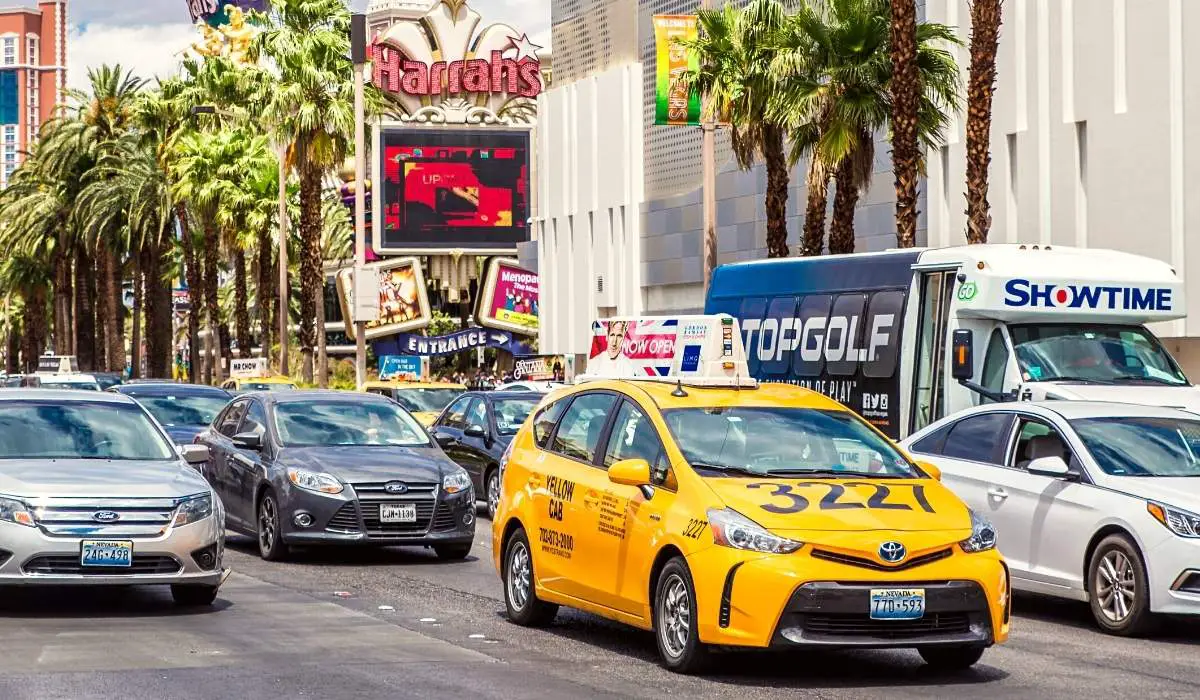 Sometimes you're just looking for the quickest and easiest option for getting to and from the airport.  
Getting a taxi from the airport to Harrah's is the easiest way to get last-minute transportation and pay reasonable flat rates.  
Once you've exited LAS airport, you'll want to head for ground transportation. From there, you should have no problem finding and hailing a taxi driver to help get you quickly to Harrah's.
Prices for taxi rides to the hotels on the Strip are determined by a zone system. Harrah's is located in zone 3, so a taxi ride from the airport will cost you a flat $27 (you can see the zone map here).  
Ridesharing Services to Harrah's From The Airport (Uber & Lyft)
When you're looking for transportation somewhere between a taxi and a private car service, ridesharing is the perfect answer. With apps like Uber and Lyft, nearly anyone can turn their car into a taxi. 
These services are convenient and often cheap, but they offer a little more comfort and familiarity than a traditional taxi.  
Once your flight has arrived, just grab your bags and hop onto Uber or Lyft and check out the many options available for ride-sharing from the airport directly to Harrah's. On average, Uber riders pay just $19 for this one-way trip.  
Note: With these rideshare apps, pricing can fluctuate. Ride prices will change depending on the demand for drivers.  
While the apps will always let you know when high-demand pricing is in effect, you should research events and busy times before your trip. 
Find the best deals on rooms at Harrah's and save big with TripAdvisor!
Summary – Harrah's Airport Shuttle Services
Just like most other resorts in the city, Harrah's does not offer their own airport shuttle service for guests. But that doesn't mean you'll be stuck at LAS. There are plenty of options, even some that are considerably nicer than shuttles.  
You can even wait until the moment you show up to plan your travel. With options like taxi services, private shuttles, Uber and Lyft, there's always a ride available from the Las Vegas airport to Harrah's Las Vegas. 
And when you're feeling like arriving in true Vegas style, there are options for private cars and even limo rentals.