Can You Smoke in Las Vegas Hotel Rooms? (Explained)
Smokers will find that Las Vegas is pretty relaxed when it comes to smoking in comparison to other cities. Nearly all Las Vegas casinos allow smoking on and near their gaming floors, but is it true that the same rules apply to smokers who wish to light up in casino hotel rooms?
Smoking in Las Vegas hotel rooms depends on the rules and regulations of the hotel. Most hotels will have a select number of rooms that are available for smoking, yet most of these rooms are available by request only and fill up very quickly. Smoking is banned in other sections of a hotel.
Even though Las Vegas is lenient when it comes to smoking, this leniency is mostly related to casino gaming floors. Hotel rooms and smoking is not something that is typically going to be advertised, but many hotels will have smoking rooms available.
The guide below will explore smoking laws in Las Vegas as well as offer advice on which hotels offer smoking rooms and which do not.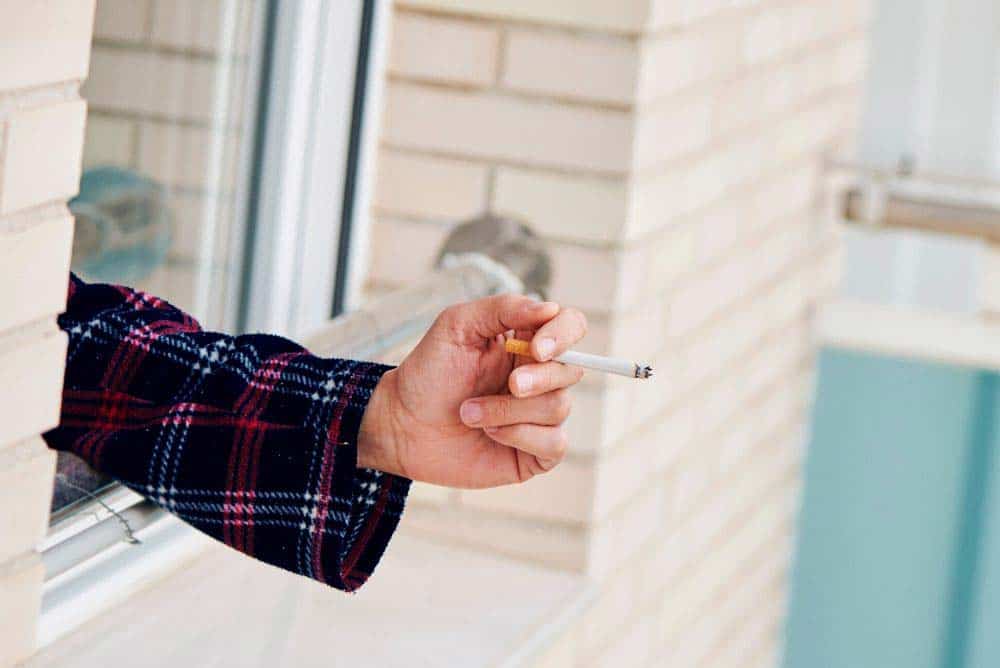 (This article may contain affiliate links, which means we might earn a small commission if you click and make a purchase. Thank you!)
An Overview of Smoking Laws in Las Vegas
Smoking as a recreational activity in public began to undergo a wave of laws and regulations in the 1990s. Before 2006, smoking in Las Vegas hotels and throughout the city as a whole was a free-for-all, with very few limits on when and where a smoker could light up.
In 2006, the Nevada Legislature passed the Nevada Clean Indoor Air Act, which prohibited smoking in most places in Las Vegas, save for casino gaming floors, and other adult-oriented establishments. 
Frequent updates to the law have included the same regulations for vaping and marijuana as well. While casino gaming floors are still safe for smoking, hotels are also smoke-free in terms of lobbies and restaurants.
Hotels are able to operate as facilities that can choose; whether they want to include smoking rooms or not. Most Las Vegas hotels will offer rooms permitted for smoking, although you may have to specifically ask before check-in. 
Las Vegas Hotels With Smoking Rooms
Here is a list of popular Las Vegas hotels with smoking rooms available:
Even within Las Vegas hotels with smoking rooms on offer, you will be unable to smoke in the hotel's common areas, except for a bar, but only if the bar is enclosed.
Since marijuana became legal for recreational use in Nevada in 2017, this can also constitute a form of smoking, as well as the rise of vaping but the smoking rules for marijuana, are completely different. 
14 Mistakes to Avoid in Las Vegas – Find out in our article here.
Smoking Rules for Marijuana in Vegas
It is legal to smoke marijuana in Las Vegas, but you will likely find that the convenience of doing this is strictly limited if you are not a local with a private residence. This will make for a pretty lousy trip if you go to Las Vegas, thinking that you can smoke marijuana in your hotel room or out on the Strip.
Knowing what the law states regarding marijuana will have you better prepared. 
Basically, the law states that while marijuana is legal to purchase it can only be smoked in a private residence.
Having said that, I regularly smell marijuana smoke when I'm on the Strip or Fremont Street downtown. Just know that if you get caught, there will be a problem. Maybe try edibles instead.
420 Friendly Hotels in Las Vegas
As I mentioned above, you are only legally allowed to smoke marijuana in a private residence in Las Vegas. That being said, however, a company recently purchased a property just off of the Vegas Strip with the intention of turning it into a 420 friendly hotel in Las Vegas.
This as of yet unnamed cannabis-friendly hotel is currently undergoing a $3 million dollar remodel to accommodate this. The hotel, however, at this time is not open and pending legislation in Nevada will need to be passed to allow for it to happen. Keep your fingers crossed.
For now, I've seen it reported that people are having some luck renting smoking-friendly Airbnb's in Vegas.
What About Vaping in Las Vegas Hotels?
Vaping has been added to the list of regulated smoking facilities under NRS 202.2483. The same rules apply to vaping as they do to tobacco smoking. Select rooms in Las Vegas hotels that allow smoking will certainly have the same policy for vaping.
Vaping is prohibited in all areas in the city except for casino gaming floors, hotel rooms that allow smoking, and other adult-oriented establishments such as cigar parlors, strip clubs, and bars. 
Can I Smoke on the Balcony of a Hotel Room in Las Vegas?
Hotel balconies, or patios if you are on the bottom floor, would feasibly be acceptable for smoking since the smoke is being dispensed outdoors, right?
Unfortunately, if you are in a hotel room that prohibits smoking, the same rule applies to the balcony or the immediate perimeter around the hotel. You would need to specifically request a smoking room in order to smoke in the room or immediately outside of it. 
Thankfully, the list of hotels that have smoking rooms available upon request is quite large; however, there are some Las Vegas hotels that have banned smoking within the entire building.
Smoking in a Non-smoking Hotel Room in Vegas (Smoker Beware!)
Smoking in a room that's designated as non-smoking can be a costly mistake. Hotels have "cleaning fees" of up to $300 or more that will be automatically billed to the credit card you used to book the room.
It's pretty hard to hide the smell of smoke and the maids can tell in an instant if you've smoked in the room. The cleaning staff may have to go to great lengths to remove the smell, hence the cleaning fee.
Since there are plenty of smoking rooms available in Las Vegas, I recommend you just book one of those and avoid any problems.
Are There Any Smoke-Free Hotels?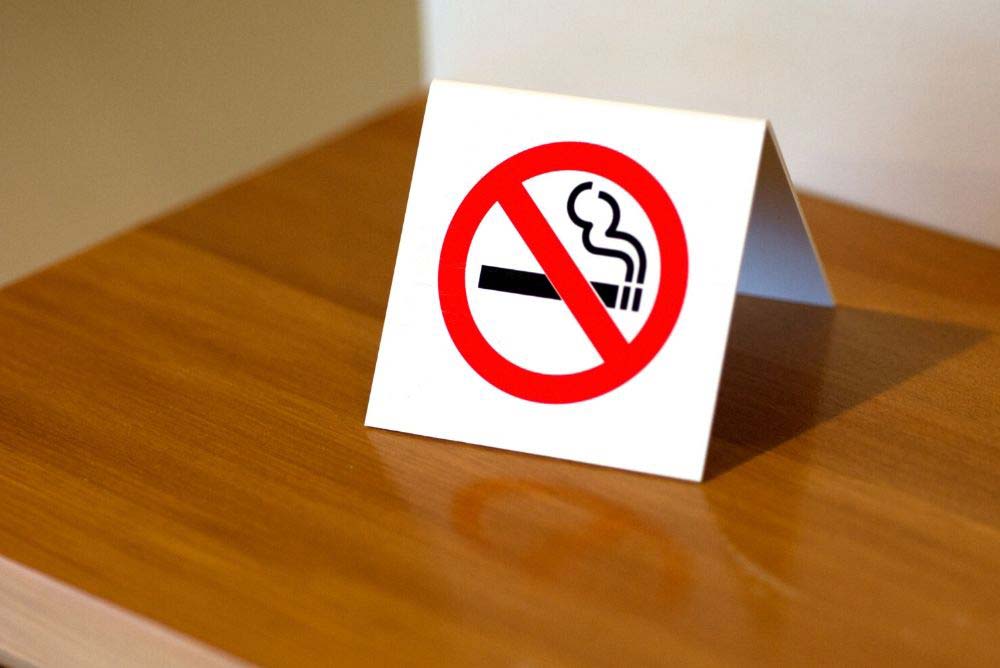 Las Vegas wants its patrons to be happy, which is why there are still options for smokers who travel to the city. With that being said, some hotels have banned smoking and vaping completely on their premises. 
Here is a list of some smoke-free Las Vegas hotels:
Vdara Hotel and Spa at ARIA Las Vegas
Trump International Hotel Las Vegas
The Signature at MGM Grand
Platinum Hotel
The Westin Las Vegas Hotel and Spa
Downtown Grand Las Vegas
Waldorf Astoria Las Vegas
Four Seasons Hotel Las Vegas
Renaissance Las Vegas Hotel
For a complete list of non-smoking hotels on or near the Strip in Las Vegas, check out our article here.
Smoking is not allowed at these hotels; therefore, inquiring with the hotel of your choice to find a smoking room is the best option. 
The Bottom Line: Smoking in Las Vegas Hotel Rooms Is Usually by Request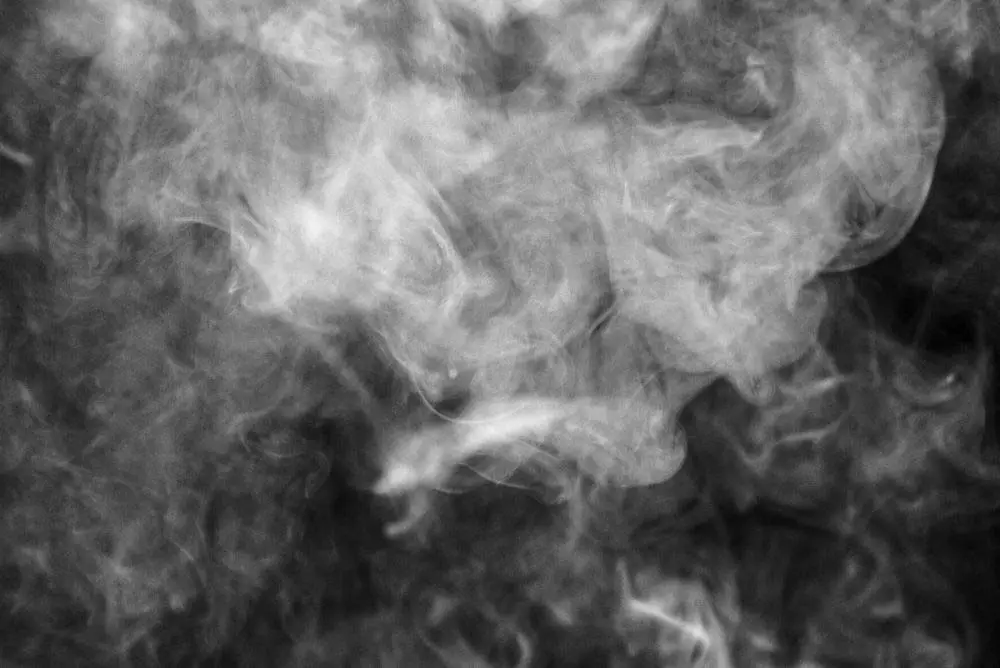 You shouldn't have to feel deprived simply because there are strict smoking regulations in much of Las Vegas. You can freely light up on most every casino gaming floor, which is great, yet the same leniency may not be given in your hotel room.
If you are on vacation in Las Vegas, it could be said that you may only be spending time in your hotel room when sleeping, but it is still a big inconvenience if a hotel has a strict no-smoking policy.
Smoking may inconvenience others in public spaces, but this should not be a strict exclusion in a place that has so many people coming for excursions and vacations.
Not all hope is lost if you smoke, and if you do find yourself in a hotel that has a strict no smoking policy, a trip down to the casino floor is an easy way to smoke without having to go too far.
A bar is another option, and most are open 24 hours; just be sure to check if the bar is an enclosed space.  
Many hotels in Las Vegas offer smoking rooms and these hotels form a much larger list than a list of hotels that do not allow smoking at all. You are still unable to smoke in public areas pertaining to restaurants or department stores or other public spaces located away from hotel and casino floors.
But finding a smoking room shouldn't be difficult. Remember that not all hotels with smoking rooms will advertise this; therefore, you will need to ask. 
Even though there are smoking inconveniences in Las Vegas, smoking is not banned in all areas of the city.
Conclusion
So, can you smoke in Las Vegas hotel rooms? Yes, smoking in a Las Vegas hotel room does still exist; it just requires some asking around to make sure your hotel offers smoking options. Do not let smoking restrictions spoil your Las Vegas trip, especially since the restrictions are nowhere near as severe as other vacation destinations around the country.  
So, to conclude, there is no need to alter your smoking recreation simply because there are some Las Vegas hotels that do not allow smoking in their rooms.