Where Can I Rent a Stroller in Las Vegas? (5 Places To Rent)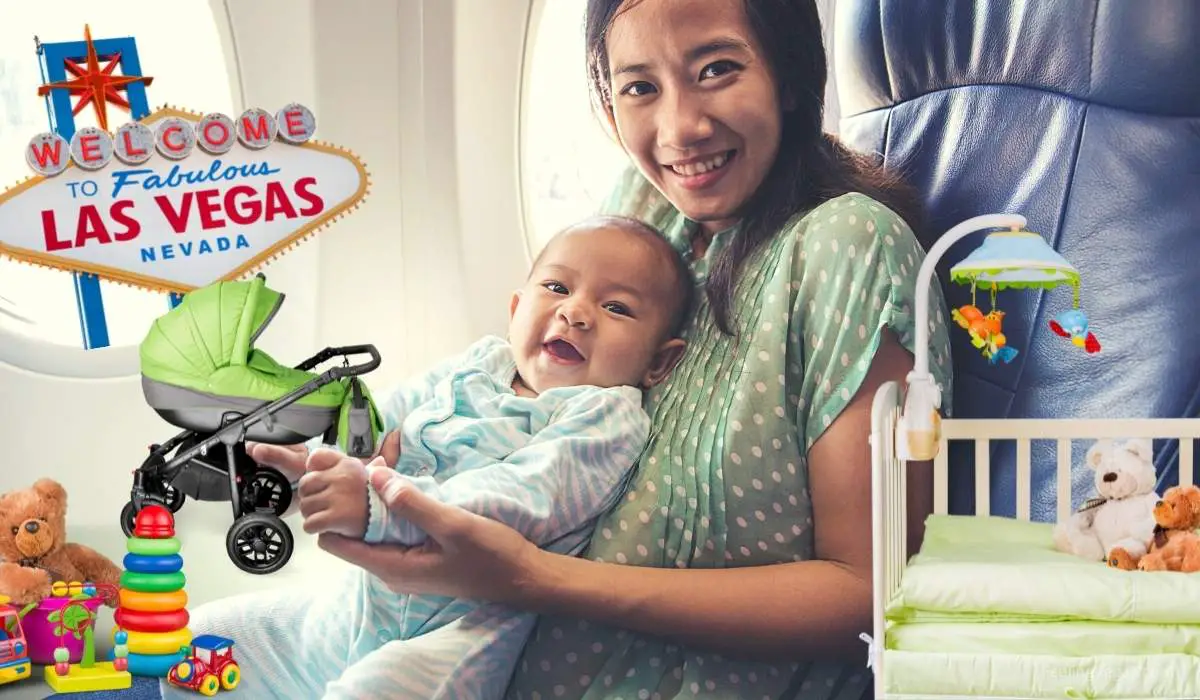 (This article may contain affiliate links, which means we might earn a small commission if you click and make a purchase. Thank you!)
When you think of heading to Vegas, you probably imagine going with your college friends, ready for plenty of wild nights and adventurous days.
BUT! What if, in reality, you're heading to Las Vegas with your family, including your baby or toddler? All that exploring and walking around doesn't sound very appealing with the littlest of kids– actually, however, it's pretty doable if you've got a stroller!
However, traveling (especially on an airplane) with a stroller is a hassle. The good news is that you don't have to drag your own stroller from home with you. You can rent a stroller in Las Vegas.
So, where can you rent a stroller in Las Vegas?
The Top Stroller Rentals in Las Vegas
Las Vegas is filled with everything. Yes, everything!
Services, rental businesses, babysitters, and everything else you might need for a great trip with your little one. There are even several places in Vegas where you can rent a baby stroller and other baby gear you might need for your vacation. 
Las Vegas Baby Equipment Rentals

Las Vegas Baby Equipment Rentals is one of the best places to find baby equipment rentals in town. This local company has all kinds of rental baby gear available, including car seats, cribs, high chairs, toys, and, yes, strollers!
Their rental products are fairly priced and designed to offer a comfortable environment for your child to eat, rest, and explore Las Vegas.
You can rent double or single strollers, as well as umbrella strollers to protect your little one from the hot Vegas sun.
The best part of using Las Vegas Baby Equipment Rentals is that they offer a full concierge service that will deliver what you need. If you need a stroller, they can deliver it right to your hotel room. If you need a car seat as soon as your plane lands, they can meet you at the airport with one.
Order your stroller or other baby gear online before your trip and relax in the knowledge that whatever you need will be waiting for you when you arrive in Las Vegas.
Baby Quip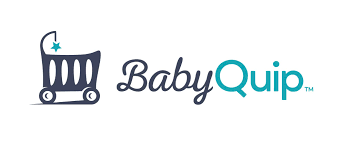 Baby Quip offers a quick and convenient stroller rental service that also comes with cleaning. They take care of all the stains, nastiness, and dirt that your baby's gear may have gathered over the course of your vacation for you. They are a nationwide company that will deliver the needed baby gear wherever you go.
Baby Quip provides essential baby gear such as cleaning equipment, strollers, cribs, wagons, and outdoor gear for those Vegas weekend nature getaways to say Red Rock Canyon or Hoover Dam. With Baby Quip, the process is convenient – you can rent baby gear for any length of time with no stress!
Traveling Baby
Traveling Baby has clean and safe baby equipment rentals for just about every situation, whether you're going for a walk on the Las Vegas strip, a day of intense shopping, or going out for a hike or a nearby camping trip.
Traveling Baby has equipment that will keep you set in all the scenarios you're likely to find yourself in Vegas. 
They charge $12.00 for a day's stroller rental and about 60$ for their Phil & Teds Double stroller for a week's rental. The prices vary from stroller to stroller, so pick what suits your budget – they have some pretty good-looking ones in their online store!
In addition, the pack 'n' plays from this traveling baby company will keep your baby comfortable and in a good mood wherever you are in Las Vegas. 
Babies Getaway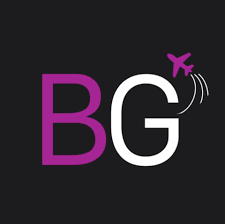 Babies Getaway provides all kinds of baby and kid rental gear for Las Vegas visitors and residents alike! It's easy to lease baby equipment and get it picked up as soon as you're done.
You can rent strollers, cribs, and car seats all over Vegas! If fact, you can even rent equipment by the brand, so, for instance, if you have a preferred brand of stroller, you can order that directly.
This might even be a great way to try out a specific brand of stroller you've been considering purchasing.
The best thing about Babies Getaway is that they will deliver your stroller or other equipment to all the most popular places in Vegas.
Whether on the Strip or downtown, you don't have to worry about your baby getting cranky. Babies Getaway has got you covered.
Cloud Of Goods

Cloud of Goods is a company that not only allows you to rent strollers and other baby gear in Las Vegas, they also offer rentals of scooters, wheelchairs, medical equipment for mobility, and more.
At Cloud of Goods, you can choose from several different types of strollers. You can rent a standard stroller, a double stroller, or even a jogging stroller if you prefer.
They also offer convenient delivery services, so wherever you are in town, you can expect your rentals to be delivered to you quickly and easily.
Las Vegas Baby Stores (Buy What You Need)
Sometimes you just can't find what you need from a baby supply rental company, or maybe, you don't like the idea of renting a used stroller, crib, or other baby gear. Then these next two places are perfect for you.
They are both local Las Vegas baby supply stores and offer the ability to purchase what you need either online before your trip or once you arrive. One of them will even deliver your purchase straight to your Las Vegas hotel room.
Buy Buy Baby
The best thing about Buy Buy Baby is that they offer fast store pickup and delivery! If you are short on time, you can get your product delivered to you on your hotel doorstep on the very same day.
You can get strollers, furniture, car seats, and a lot more, all with free shipping on any order that is above 39 dollars. 
They have various strollers available in different models, as well as car seats and health items that you may need on your trip.
You can order and enjoy strolling around Las Vegas with your baby on the very same day!
Buy Buy Baby can be found at 2315 Summa Drive, Las Vegas, NV. (google maps)
Buttercup Baby Co.
Buttercup Baby Co. is a Las Vegas-based company that is your one-stop shop for everything baby-related. 
From strollers to toys to pacifiers, not only can you find everything, but you can also get fashionable clothing for your baby as a souvenir from their Las Vegas trip. 
Buttercup Baby Co. has over 46 fantastic reviews and has been in operation since 2016. They're open on all days of the week, making it a great place to go for all your baby care needs. 
Buttercup Baby Co. is located at 6611 Las Vegas Blvd S A-147, Las Vegas, NV (google maps)
Should You Rent a Single or a Double Stroller in Vegas?
The most significant difference between the two, of course, is the number of seats and their ease of mobility.
A single stroller is easy to maneuver in busy Las Vegas resorts and out on the Strip, while a double stroller, while having the added benefit of holding two children, is bigger and bulkier, making it tougher to get around in crowds.
A single stroller is the conventional choice of most Vegas visitors. The biggest benefit to these is their versatility.
They usually come with a recliner, shade for the baby, and other tools that help create a more relaxed environment for the child.
You want to make sure the wheels are decently sized, as that means a smoother ride – and you might be pushing your baby for a long time.
Check out our article: Las Vegas Strip FREE Walking Tour & Map (19 Must-See Stops!) to see what I mean!
One Good Reason to Rent a Double Stroller in Las Vegas
If you have multiple little ones in the family, you'll obviously need to rent a double stroller. However, even with one child, it can be pretty useful to rent a double stroller. Why?
Even if you're traveling with only one baby, a double stroller's extra space never hurts on a trip. You can use the second seat to keep hold of all your extra gear. Baby gear, sure, but what about all the shopping bags you might rack up while shopping in Las Vegas!
Features You Need In A Las Vegas Stroller Rental
Ideally, you want your stroller rental to come with lots of functionality. If you're you're heading to Las Vegas, your rental stroller will see some solid use throughout your trip.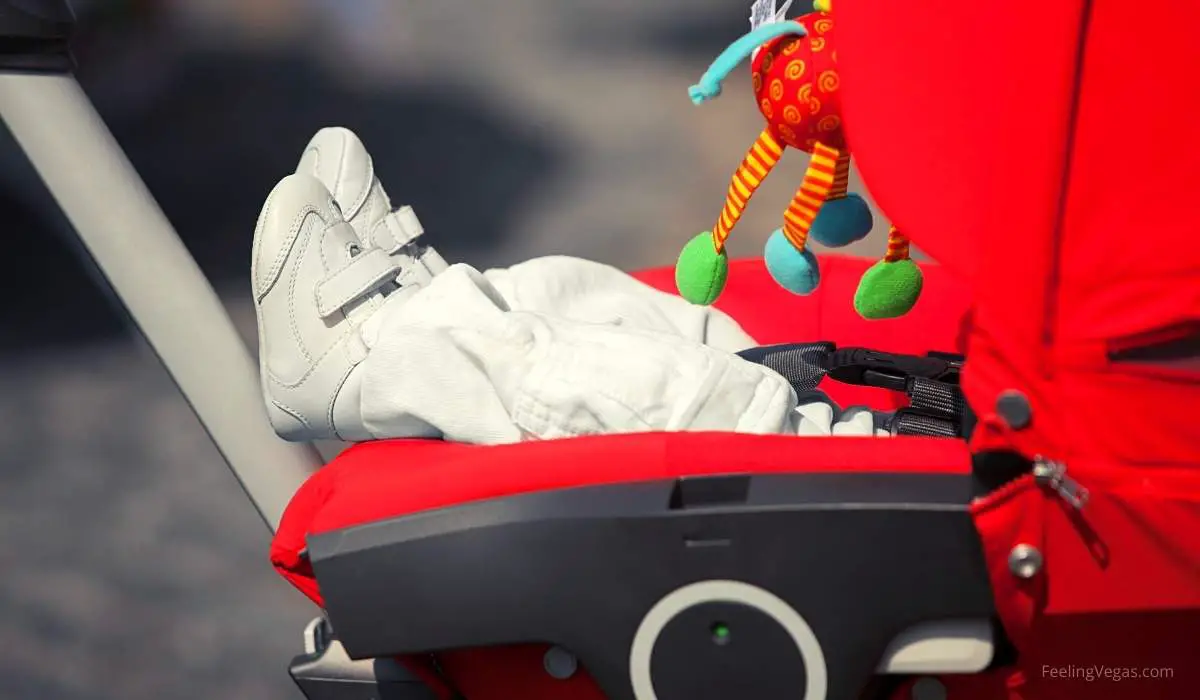 That means considering car seats with a travel system for those long rides and a snap-on bassinet like a Pack 'n' Play. You do not want your stroller to be heavier – the Las Vegas area is tiring enough to cover as it is.
Here are some of the features you'll need to make your family Vegas vacation easier to trek through.
A Stroller With A Sun Canopy
A sun canopy will help keep your baby shielded from the elements and offers good protection from UV rays from the sun – this will be essential in Las Vegas.
A Stroller With An Under-Carriage
A stroller with an undercarriage is a godsend. Getting one with an undercarriage in Las Vegas is an equally good alternative if you want some extra space but don't want to push around a double stroller.
Easy To Wash Stroller
Let's be honest – it's also going to get pretty dirty, so we want to choose washable fabrics that don't make stain-removal a nightmare.
There are loads of stains that you'll find all over the stroller by the end of the day, and cleaning them all the while you're on your Las Vegas trip doesn't exactly make for a relaxing vacation.
Having an easy-to-wash stroller is something that'll save you time and energy on your trip.
RELATED: Vegas With a Baby: How To Get Around & Have a Great Time!
Final Thoughts
Traveling with small children can be a lot of work. Fortunately, there are stroller rental services all across Las Vegas to make travel a little bit easier.
Renting a stroller will undoubtedly improve the overall quality of your trip, keep your baby safe, and provide much-needed protection from the elements in Las Vegas.
Travel without all of the bulk and rent a stroller, crib, play-pen, toys, and more to be delivered to your hotel in Las Vegas.