Here's What It Costs To Eat at Spago Las Vegas (Menu)
(This article may contain affiliate links. If you click through and make a purchase, we will receive a small commission at no additional cost to you. )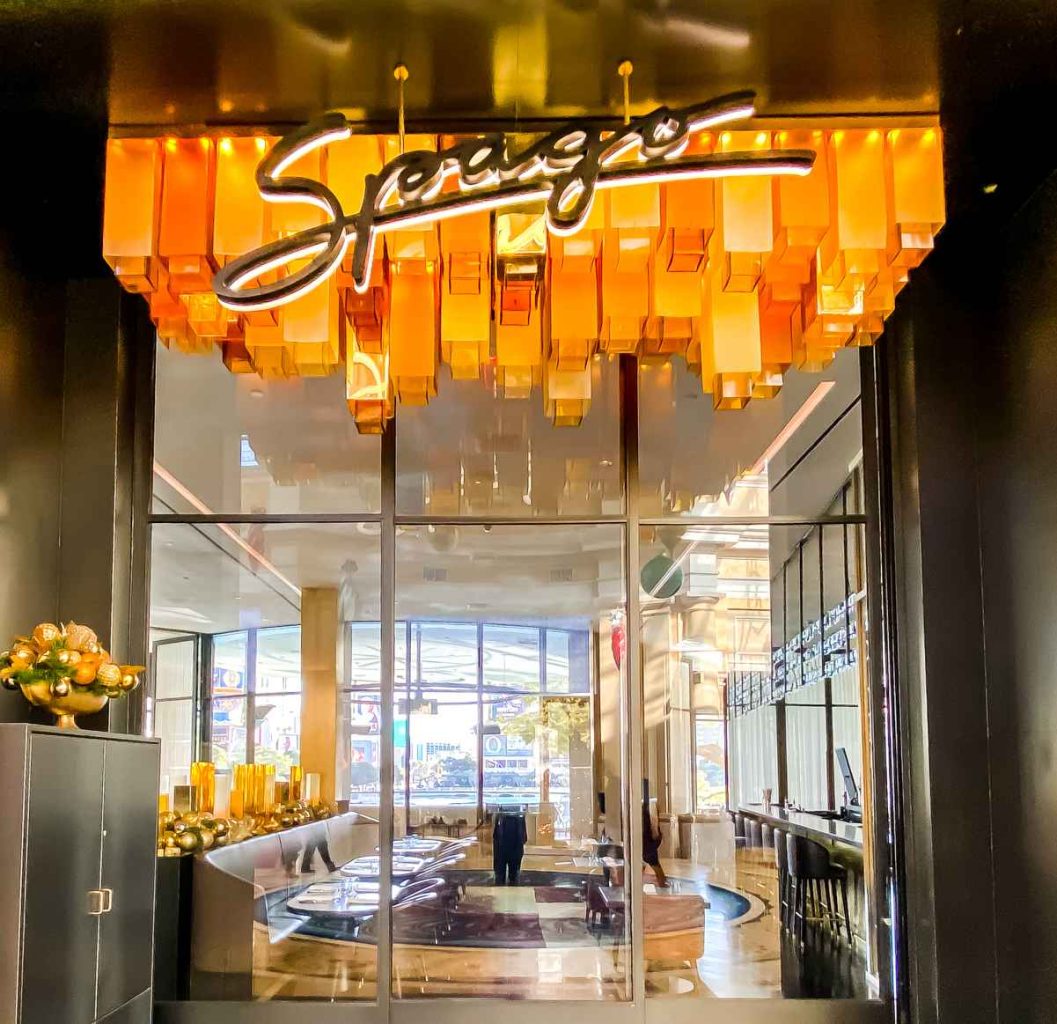 Wolfgang Puck's world-famous flagship restaurant Spago is known for starting Las Vegas's journey to becoming a culinary hotspot. With an all-new design, menu, and the same impeccable service Wolfgang Puck restaurants are famous for, this location is worthy of a visit.
You can expect the cost to eat at Spago Las Vegas to generally be around $100 per person. While dining at Spago is more expensive than some other Vegas restaurants, the dishes on the menu are unique and crafted with seasonal ingredients and international flavors, making the meal well worth the cost.
In this article, I will discuss the menu, reservations, and cost of eating at Spago Las Vegas. I will also include the top picks for what to order, including quick meals, light eats, adventurous options, and sweet treats.
Compare rates and save! Check current Bellagio room rates now at TripAdvisor.
Spago Las Vegas: Menu, Reservations, & Cost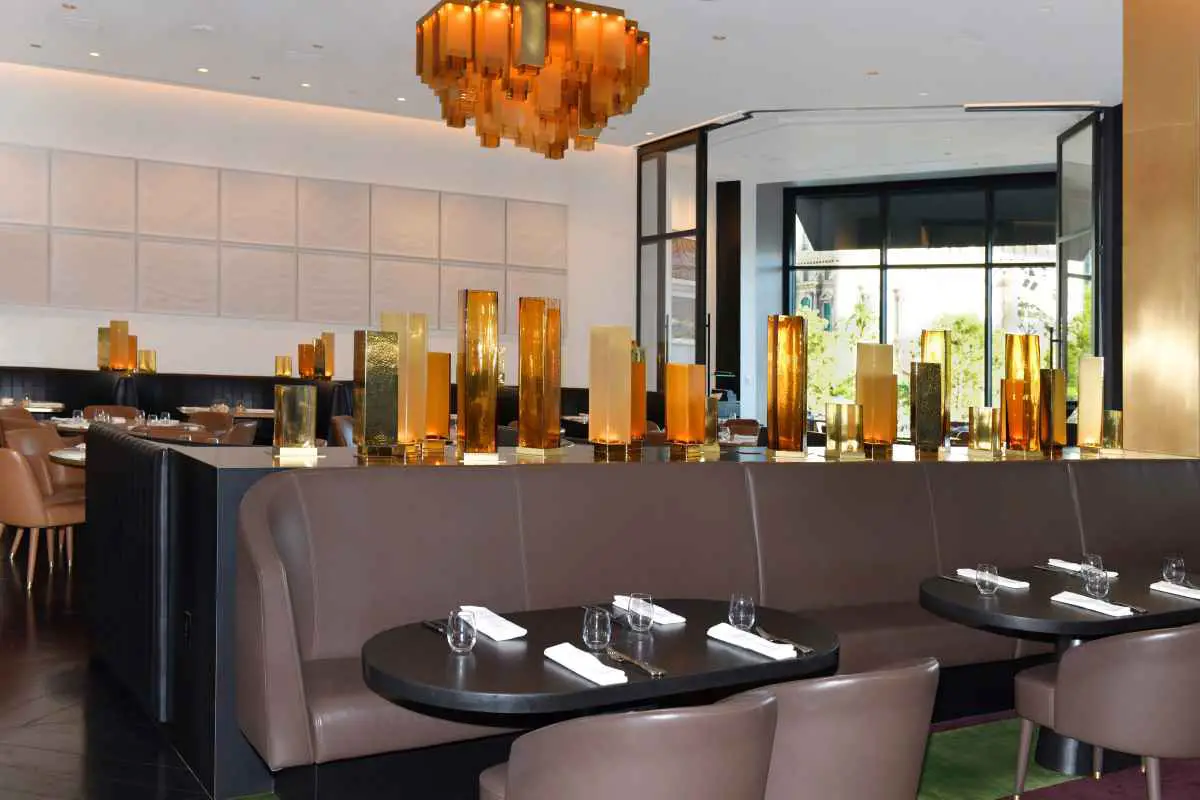 If you're looking for a place to let loose and have a good time on the weekends, look no further than Spago's weekend brunch. The electric atmosphere, live music from the DJ, and huge patio make it the perfect place to relax and enjoy drinks while you're at The Bellagio Hotel & Casino.
And, of course, the view of the Bellagio Fountains is an added bonus. Here's what you can expect regarding the menu, reservations, and cost to eat at Spago Las Vegas.
RELATED: 15+ Las Vegas Restaurants with Views of Bellagio Fountains
Spago Las Vegas Menu
Spago in Las Vegas is a restaurant that embraces seasonality and aims to bring fresh, local ingredients to diners. The Spago menu features various options ranging from light snacks to hearty entrees. It is an excellent spot for lunch, dinner, or even an after-dinner snack.
The menu is carefully thought out, incorporating a range of flavors and dishes worldwide. Whether it's steamed wild Alaskan halibut, Colorado lamb rack, or handmade pasta, guests can expect an eclectic mix of international cuisine at Spago.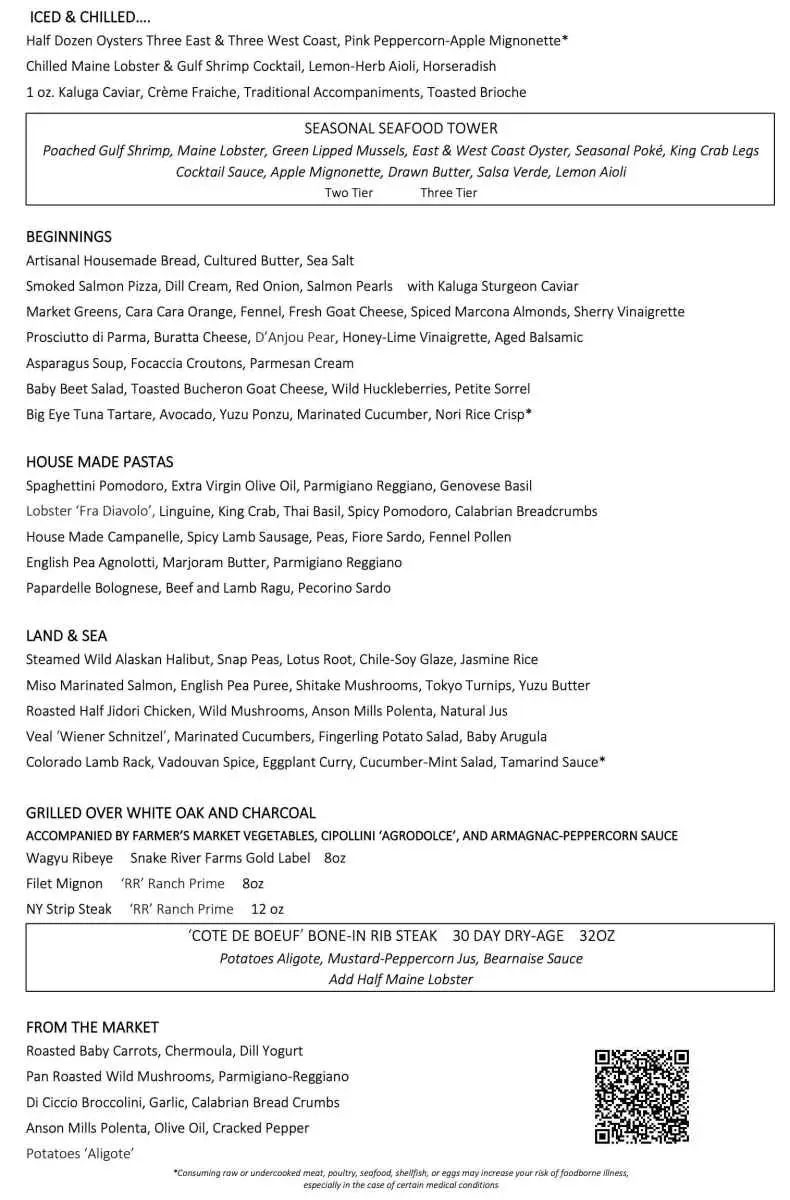 While you'll find some standbys throughout the year, like charcuterie board appetizers and house-made desserts, other dishes are added as ingredients become available each new season.
With ingredients sourced from farms or purveyors nearby, the menu constantly evolves to introduce new creations every time you visit. It is no surprise that this dynamism has brought guests from all over the world for more year after year.
Above photo: The seafood tower at Spago.
Best Times To Go to Spago Las Vegas
For those looking for a calmer dining experience, booking a reservation at Spago Las Vegas in the evening between 9 pm and 9:45 pm when the restaurant is taking their last orders is best. This will provide a quieter atmosphere and a more intimate setting for your dinner date or group gathering.
During lunch hours, the restaurant tends to get busier. However, if you'd like to be surrounded by some hustle and bustle during your visit, visiting from 6 pm to 8 pm is ideal as this is the restaurant's peak time.
If weekend brunch is something you're up for, then visit Spago on Fridays, Saturdays, or Sundays between 11 am – 2:30 pm (Note: regular dinner is still served on the weekends from 5 pm – 10 pm.) Make sure to reserve your table ahead of time, as these times can get quite busy. 
Spago Reservations
When it comes to dining at Spago at The Bellagio in Las Vegas, planning is critical. There are a few things to remember when making reservations at Spago.
If you need to cancel, do so more than 24 hours in advance, or you will be charged.
Reservations for patio seating are not guaranteed as they may be moved indoors due to weather or how busy the restaurant is that day. However, there's no reason to fret—inside seating is just as excellent.
To reserve a spot at Spago Las Vegas, visit their website or call the restaurant directly at 702-693-8181.
Cost to Eat at Spago Las Vegas
The cost of eating at Spago is reasonable, especially considering the high quality of the food and service. For dinner, expect to spend around $100 per person, which includes drinks, tax, and gratuity. Considering the price of most fine dining restaurants in Las Vegas, Spago is a relative bargain.
Some of the fanciest dishes can cost over $100 just by themselves, but generally, you're looking at $40 – $70 for the main course. Brunches will cost slightly less than that. Entrees range from $12 to $40, while desserts are usually under $25. Most cocktails cost between $12 and $25.
Spago Dress Code
When it comes to the dress code at Spago, there is no doubt that you will want to look your best. The restaurant is known for its elegant and dressy atmosphere, and as such, the Spago dress code reflects this.
For women, the ideal attire is elegant and dressy. For men, polos or collared shirts are the way to go. Shorts, tank tops, athletic wear, and open-toe footwear are prohibited to maintain the restaurant's upscale atmosphere.
So when planning your evening at Spago, keep the dress code in mind to enjoy your evening to the fullest.
Spago Las Vegas Hours
Spago Las Vegas' operating hours depend on the day of the week. They are also subject to change during holidays such as Thanksgiving and Easter. For your convenience, here is a snapshot of their typical hours:
Monday – Thursday: 5 pm to 10 pm (last seating is at 9:45 pm)
Friday – Sunday: 11 am to 2:30 pm (brunch) and 5 pm to 10 pm (dinner)
Top Picks at Spago Las Vegas
Eating at Spago Las Vegas is an experience like no other. No matter your preferences, you'll find something to love, from their signature dishes to the array of international flavors. If you're looking for some top picks to make your time there even more unique, here are a few of the best menu items at Spago in Las Vegas:
For quick meals: The Hanger Steak 'Tartine' is an excellent choice if you want something quick and flavorful. It's a delicious dish with sauteed mushrooms, bearnaise sauce, pickled shallots, and cress.
For light eats: The Chinois Chicken Salad is perfect if you want a dish that is both light and packed with flavor. Its ingredients include cashews, wontons, and a ginger-soy vinaigrette. Alternatively, the big-eye tuna tartare is also an excellent option. It's served with yuzu ponzu, avocado, nori rice crisp, and marinated cucumber.
For hearty dishes: The Veal 'Wiener Schnitzel' is a must-try for its succulent flavor, with a side of fingerling potato salad, marinated cucumbers, and baby arugula. This dish is sure to hit the spot.
For the adventurous: The Seasonal Seafood Tower is the perfect choice for those looking to be more daring. It has a variety of delicious seafood, such as poached shrimp, lobster, mussels, oysters, king crab legs, drawn butter, seasonal poké, cocktail sauce, lemon aioli, apple mignonette,and salsa Verde. 
For meat lovers: The 'Cote De Boeuf' Bone-in Rib Steak is dry-age prime beef (30 days), served with potatoes aligot, bearnaise sauce, and mustard-peppercorn jus. This is definitely a must-try for the serious meat eaters out there. Alternatively, the classic Wagyu Ribeye is also an excellent option. 
For seafood fans: The Miso Marinated Salmon is an excellent option for those who are looking for something light and flavorful. It's served with butternut squash puree, yuzu butter, and shitake mushrooms. This dish is definitely one to remember.
For vegetarians: The Market Greens is a perfect choice for those looking for a vegetarian-friendly option. This salad is served with an array of vegetables, including Cara Cara orange, goat cheese, fennel, spiced Marcona almonds, and Sherry vinaigrette.
For all lovers of pasta: The Lobster 'Fra Diavolo' is perfect for those who love pasta. This dish features fresh pasta with linguine, Thai basil, king crab, spicy Pomodoro, and Calabrian breadcrumbs. It's definitely one of the most popular dishes at the restaurant.
For something sweet: Remember to finish your meal with one of their delicious desserts. The Spiked Lemon is a rich and creamy treat that will satisfy you. It comes with Japanese yuzu cream, citrus mousse, and chiffon cake.
Above photo: Colorado Lamb Rack at Spago Las Vegas.
Top Drinks at Spago Las Vegas
Spago Las Vegas has a wide variety of drinks to choose from. From classic cocktails to signature creations, there is something for everyone. With that said, here are a few top picks from their impressive drink menu.
For something non-alcoholic:  If you're not a fan of alcoholic drinks, the Cherry Sunrise is an excellent non-alcoholic choice. It's made with pineapple, lemon, and cherry. You can also try the Pomegranate Delight, which is a refreshing mix of lemon, pomegranate, ginger syrup, and orange juice.
For creative cocktails: The house-made specialty Social Dysfunction is an inventive twist on classic Botanist gin. Botanist gin, grapefruit, lemongrass, and egg white are combined to make a flavorful beverage that will transport you on a tropical escape with each sip.
For classic cocktails: The Pineapple-Ginger Mojito is the perfect choice for anyone who loves classic cocktails. It comes with rye whiskey, Mount Gay Eclipse rum, pineapple, ginger, and mint. This classic concoction is quite refreshing and will leave you wanting more.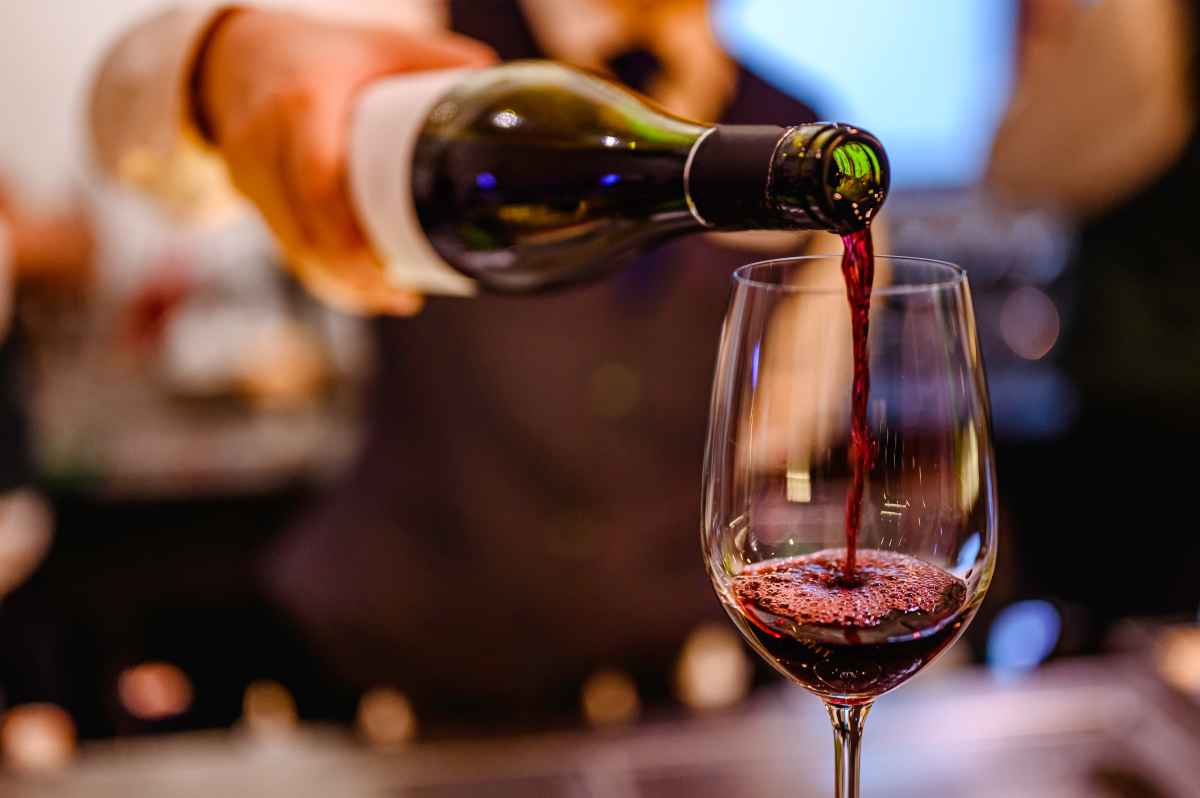 For red wine:  Spago has several red wines to choose from. I recommend the Cabernet Sauvignon Ramey, which comes from the Napa Valley of California. It's a light and refreshing wine that pairs well with seafood dishes.
For white wine: The Sauvignon Blanc Wolfgang is also an excellent choice for white wine lovers. It's made with grapes from Napa Valley and has a light and fruity flavor, making it the perfect accompaniment to any meal.
For rosé: The Cinsault Triennes is the perfect choice for those who love light and fruity rosé. This wine is made with grapes from Provence, France, and is light yet flavorful. It's the perfect way to end a meal.
Who Owns the Restaurant Spago?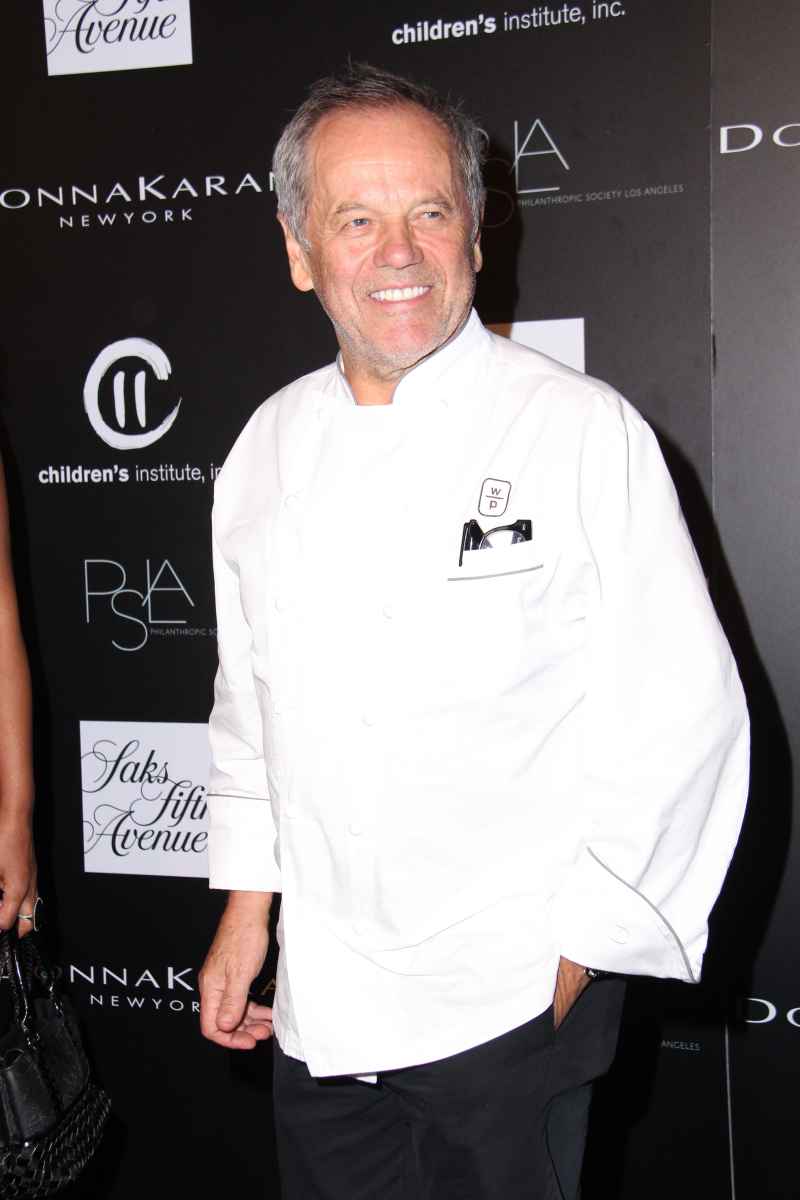 Spago Las Vegas is owned by celebrity chef Wolfgang Puck. Over his long and illustrious career as a renowned chef, restaurateur, author, and businessman, Puck has amassed quite a fortune.
Now in his 70s, the Austrian-born chef started professional culinary training at just 14 years old. He is widely considered one of the world's best chefs and one of the wealthiest chefs today.
What Is Spago Las Vegas Famous For?
The Spago restaurant at the Bellagio is famous for its delicious and innovative cuisine. Their dishes mix classic and modern flavors, all served in a luxurious and stylish setting. Its menu of contemporary American dishes paired with traditional Italian flavors makes it a must-visit destination.
Spago Las Vegas is the best-known restaurant on The Strip and has been for over 20 years. Serving signature cuisine from renowned chef Wolfgang Puck, this iconic fine dining venue is known for serving exquisite seasonal dishes.
The menu has been revamped for an even fresher experience, with each dish being exquisitely crafted using only the best ingredients available. The restaurant also offers an impressive selection of wines and spirits alongside its signature cocktails.
With its exceptional menu and attentive service, it is no wonder why Spago has become a favorite among locals and visitors alike. Whether you want a romantic dinner with your partner or a night out with friends, they have something to offer everyone. Spago is the place to go when you want to enjoy modern fine dining at its finest!
Before your visit, check out our article about the Bellagio and see what else this iconic Las Vegas hotel has to offer.
RELATED: Bellagio Buffet: 12 Answers You Should Know (Las Vegas)
When Did Spago Open at Bellagio?
Spago opened its doors in the spring of 2018 at the fabled Bellagio. Prior to that, the gourmet Italian-American eatery was located at Caesars Palace in Las Vegas in 1992. 
World-renowned Chef Wolfgang Puck originally opened the eatery and has led the culinary experience ever since. Guests of Spago can expect fresh salads, pasta, and wood-oven pizzas with all of Wolfgang's signature dishes.
Don't wait! Check current Bellagio room rates and book your Vegas stay today!
Cost to Eat at Spago Las Vegas – Final Thoughts
Spago Las Vegas is perfect for a special evening out. The menu features seasonal dishes sure to please even the most discerning palate, and the view of the Bellagio fountains is simply stunning.
Keep in mind that Spago has a dress code, so dress to impress. Reservations are also strongly recommended, as the restaurant can fill up quickly. While Spago is undoubtedly not the cheapest option in town and will typically cost around $100 per person, it is well worth the cost for an unforgettable evening, and it's still less expensive than many other luxury restaurants. Bon appetit!