Renting an RV in Las Vegas (The Complete Guide)
So you're looking to rent an RV in Las Vegas? Besides being a great city to begin or end a road trip, Las Vegas is surrounded by some of the most beautiful natural scenery in the American Southwest!
First, I'll tell you the best places in Las Vegas to rent an RV, and then I'll cover some important things to consider when renting a motorhome or pull-behind trailer, including the price, cost per mile, required age to rent, and whether a rented RV is pet-friendly or not.
This article is a comprehensive guide on renting an RV in Las Vegas. Keep reading to find out all you'll need to know.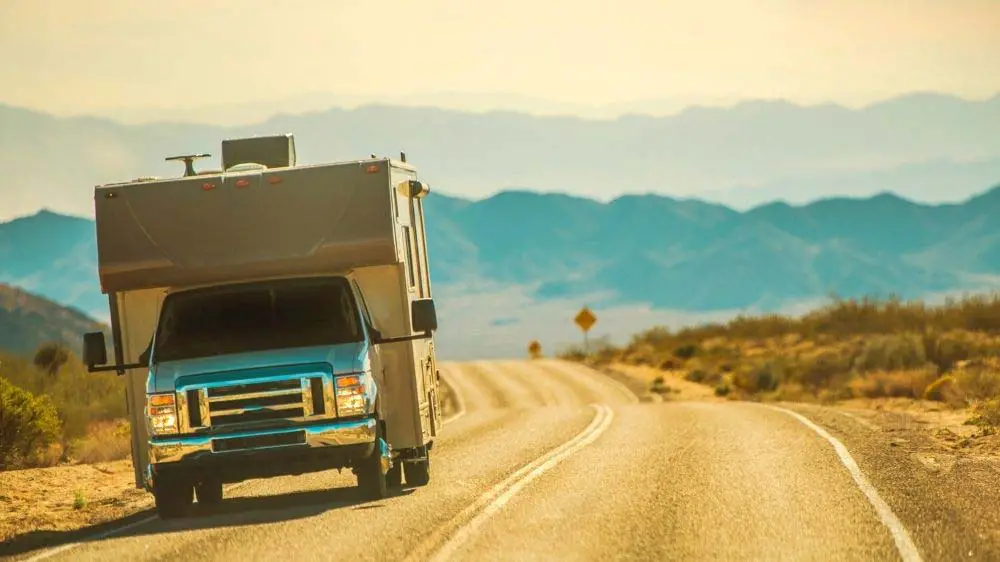 (This article may contain affiliate links, which means we might earn a small commission if you click and make a purchase. Thank you!)
Where To Rent an RV in Las Vegas (The 6 Best Places)
Renting an RV in Las Vegas doesn't have to be difficult, and there are a couple of ways to safely and affordably do it. You can either rent from a motorhome rental company or use a service that connects RV owners directly with renters. Both are reliable ways to book an RV for your road trip adventure through the southwest.
Here are the six best RV rental companies in Las Vegas:
1. Motorhome Republic 
The first stop to renting an RV in Las Vegas is Motorhome Republic. It is an aggregate website that allows you to compare pricing from up to twelve brands of camper rentals available in Las Vegas, Nevada. They offer a comprehensive search option to enable you to compare rental costs and features.
Las Vegas RV rental brands available:
Apollo and Star RV (standard and luxury RVs)
Cruise America
El Monte RV
Escape and Wild Campers (multiple camper van conversions)
Road Bear RV Rentals
Furthermore, the website offers the ability to select your pick-up and drop-off location (including the Las Vegas airport and various hotels), in addition to the vehicles size, type, and sleeping capacity.
Types of RV camper rentals available:
Class A – Very large bus-like vehicle capable of sleeping up to 6 or more people
Class C – Compact to large vehicle that sleeps 3 -5 people
Campervan – A van outfitted for RV camping that sleeps 2
There are various benefits from booking through the Motorhome Republic, including 24/7 support in multiple languages that will guide you through any issues. 
Also, they are one of the world's largest motorhome agencies with over 3 million rental days booked. They also offer a price guarantee, if you find a cheaper deal elsewhere, roadside assistance, and the ability to hire a pet-friendly RV if you're bringing your furry-friend along.  
2. USA RV Rentals
USA RV Rentals offers an excellent range of RVs, including all classes and types. You can find small compact RVs that sleep two or three people and big RVs that can sleep up to 7 people. Their website (also an aggregator site that compares multiple RV rental companies in Las Vegas) offers a fantastic search option where you can filter the search to meet your needs. 
The company offers a best price guarantee, year-round discounts, long-term discounts, and a military discount for veterans. Prices will change depending on the time of year, so it is a good idea to book in advance if you are going during the peak summer season. 
If you're looking for an RV with a set amount of mileage, you can arrange this with the company. Most RV rentals have a certain amount of miles per night; for example, 100 miles are included every night. But, there are unlimited mileage options and the option to add more miles per night. 
All the rentals have a minimum period of three nights, but there are options to book for up to 14 nights if you want. During busy, high-demand periods – such as the summer – the minimal renting periods will increase to more than 3 days. 
If you're looking for a pet-friendly RV so you can bring your dog with you – USA RV Rentals offers numerous pet-friendly motorhomes, but you will need to pay an additional deposit if you bring your pet. 
3. Cruise America – Las Vegas
Cruise America is an excellent option if you're looking to get an RV directly from the company instead of an aggregator website. They have a local branch in Las Vegas, that you can quickly access from the Las Vegas Strip. Cruise America offers a vast array of RVs for hire, including large rental RVs, compact RV rentals, and truck camper rentals. 
In addition, you'll find an array of amenities, such as air conditioning, gas cooktop, microwave, shower, generator, and fridge. If you book well ahead of time, there are often discounts, and you could save considerable money. 
If you've spent time driving anywhere in the U.S., then you've seen Cruise America RVs on the road. They have locations all across the country plus offer roadside assistance, which makes things convenient if you run into any kind of difficulties on the highway.
4. El Monte RV
El Monte RV, another company with a Las Vegas location, offers many superb options for your RV trip. They offer class-A motorhomes that can be up to 35 feet in length and sleep up to 7 people. Or, you can find plenty of smaller rentals for just two or three people. All models are state-of-the-art and in great condition. 
El Monte RV offers benefits such as 24/7 roadside assistance, customer service, and over four decades of industry experience and expertise. Every vehicle at El Monte RV goes through a deep cleaning procedure by highly-trained cleaning staff who will make the RV hygienic, clean, and safe. 
Lastly, El Monte RV offers a detailed walk-through of the RV when you pick it up. That is to ensure that you never have any surprises or get confused with the RV once you drive off. Also, the company offers convenience kits that include blankets, can openers, and cutlery to make your trip even better.
Recommended: 9 Best RV Parks & Campgrounds Near Las Vegas (Revealed!)
5. Outdoorsy 
If you're looking to save some money, Outdoorsy is an excellent opportunity to pre-book an RV in Las Vegas. Unlike the standard camper rental places we've talked about so far, Outdoorsy is a peer-to-peer (P2P) RV rental business that directly connects recreational vehicle owners with potential renters.
Their website offers a huge variety of RVs, and includes everything from small SUVs converted for camping to the biggest luxury RVs available, including:
Converted SUVs
Campervans
Class B
Class C
Class A
…and pull-behind trailers if you'd rather rent a towable RV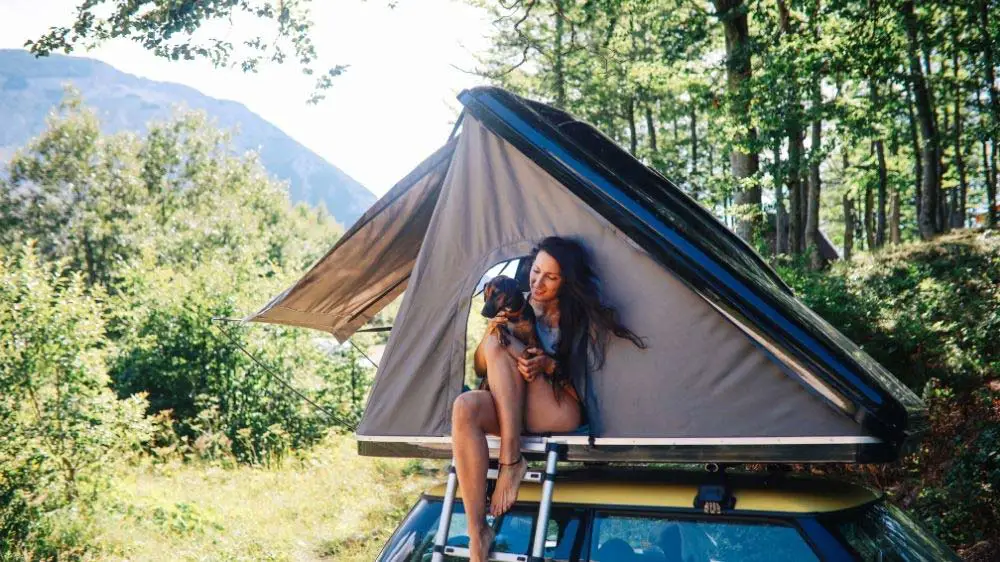 So as you can see, Outdoorsy offers a much bigger selection of RVs than the regular rental places. If you're on a budget, looking for something different, or want the biggest, nicest motorhome available, you can find it here!
As part of their rental package, Outdoorsy offers 100 percent free roadside assistance, 24/7 customer service to help with any issues, and the option of getting the RV delivered to the location of your choice. 
Renting an RV is effortless on Outdoorsy. The first process is to search by location, filter the results to your choice, message the owner, and request a booking to begin your adventure. The great benefit of renting from Outdoorsy is the cost saving and variety you get by renting directly from an RV owner.
Furthermore, the company offers pet-friendly RVs, but you'll need to check with the RV owner before deciding to reserve the RV. If you're looking for an RV with unlimited mileage – outdoorsy offers that option as well. 
6. RVshare 
Similar to Outdoorsy, RVshare allows you to rent directly from the owner (it's like Airbnb for RVs) and is an excellent option for finding an inexpensive recreational vehicle to use in Las Vegas, Nevada. You can find an RV for any type of budget, from a campervan that sleeps one to three people to large RVs with room to sleep up to 9 people.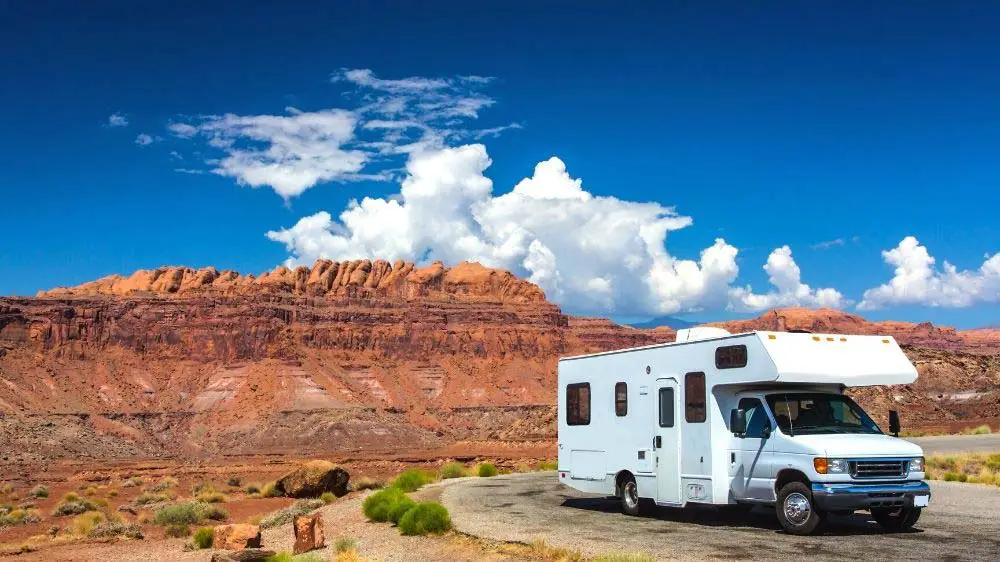 Each RV owner has different rules, but RVshare always offers insurance and 24/7 roadside assistance to help with any mechanical issues you might encounter. You also have the ability to search for listings that are pet-friendly if this is a consideration.
What if you plan on covering a lot of ground and want the option of unlimited mileage? That's possible too. At RVshare, you can find various RVs offering different mileage plans. When you're searching for the RV on the website, you can filter directly by the mileage options available. Alternatively, you can communicate directly with an RV owner to discuss mileage.
Tip: If you're looking to save money, and have the ability to tow, check Outdoorsy and RVshare for affordable trailers to rent. A travel trailer rental will provide you with all the amenities you want for less!
How Much It Costs To Rent an RV in Las Vegas
The cost of renting an RV in Las Vegas varies dramatically depending on the rental company and style of the RV. If you're only using the RV for a group of three people, you can get a relatively cheap one for $99 per night. 
However, if you're looking to take more family or friends with you and you would like to have excellent amenities – you can easily spend up to $300 per night or more for some of the bigger RVs that can house up to 7 people.
The best way to find the most affordable place when renting an RV in Las Vegas is to directly compare across the six top RV rental choices.
For this scenario, I'm using a standard 25′ Class C motorhome that sleeps up to 5 people. This size RV is well suited to a medium-sized family. Also, I'll be comparing the rental rates during the month of June (the start of the more expensive summer season).
(Note: Some of the companies require a 3 or more night minimum, so I am averaging the cost on a daily and weekly basis for easy comparison.)
Rental Company
Cost Per Night
Cost Per Week
(6 Nights)
Motorhome Republic
$447.20
$2,683.20
USA RV Rentals
$171
$1,026
Cruise America
$135
$810
El Monte RV
$276
$1,656
Outdoorsy
as low as $115
as low as $690
RVshare
as low as $129
as low as $774
Comparing cheap RV rental costs in Las Vegas
It's pretty clear from looking at this table that Cruise America, Outdoorsy, and RVshare come out on top with the lowest rental prices overall. Of course, prices and availability are always subject to change. So you'll need to do some searching and comparing of your own.
You'll also want to be careful when comparing prices to account for things that may or may not be included, like mileage, bedding, no-fault insurance, amenities, etc. Some of these items may be included with some rentals or rental companies, while others will be an additional expense.
Las Vegas RV Rental: Unlimited Mileage vs Pay Per Mile
While every rental contract is different, it is standard for Las Vegas RV rental companies to charge mileage fees for the miles you drive. There are two different models for charging these fees: You either pay per mile, or you pay extra for unlimited mileage.
Unlike when you rent a car, unlimited mileage in the RV rental space is difficult to find. Let's take a look at what mileage and unlimited mileage will cost you when you rent an RV in Vegas.
RVshare & Outdoorsy – Renting a camper van or RV from one of these two places will give you the best chance of finding a rental with unlimited mileage. Because you're renting directly from the owner, each owner determines what they want to charge in terms of mileage rate.
While the overwhelming majority of listings charge on a per mile basis (anywhere from $0.029 to $0.65 per mile), these two places are your best bet to find a Las Vegas RV rental with unlimited mileage.
The good news, however, is that you will find many listings on both services that offer a certain amount of miles per day included for free. For example, here's a listing that gives you 250 miles free per day. That's a lot of daily driving miles for free!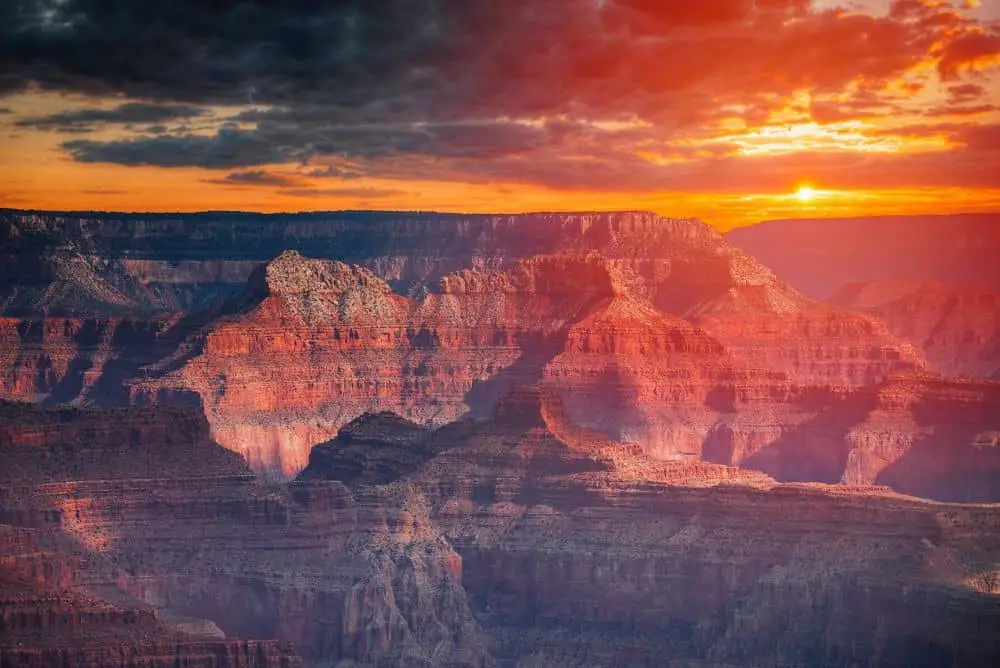 Cruise America – Cruise America operates on a per mileage basis. They do not offer an unlimited mileage RV rental. In Las Vegas, they charge an upfront fee of $105 for 300 miles. Anything over 300 miles will be billed at $0.35 per mile. If you've driven less than 300 miles by the time you return the RV, you will be refunded at a rate of $0.35 per unused mile.
El Monte – El Monte RV has a slightly different model for determining mileage cost. Mileage rates are $0.32 – $0.39 per mile (depending on the size of the RV), or you can pre-pay for blocks of 100 miles at $29 each, which works out to $0.29 per mile.
Motorhome Republic & USA RV Rentals – Because both of these websites offer RVs from multiple different companies, you need to know that each RV rental place will have its own way of applying mileage fees. Renting an RV with unlimited mileage is possible but difficult to find.
While the idea of an RV rental with unlimited mileage might sound great, the thing to keep in mind here is that you're going to be billed by an RV rental outfit for mileage no matter what.
For a rental RV company to offer unlimited mileage, they would need to charge a lot, and in most cases, you'd end up paying more than you would if you paid on a per mile basis. The best compromise is to rent an RV from a place with some free miles included per day.
Pet-Friendly RV Rentals Las Vegas
If you're wanting to rent a camper in Las Vegas, and you're hoping to bring along a furry friend on your road trip adventure, it will be good news to know that you won't have any trouble finding an RV rental that allows pets.
Pets are part of the family and are welcome to travel with you in many RV rentals. You may find that there is an additional cleaning deposit or fee required to bring along a dog or cat, but this is not always the case. You'll need to check with the rental company or with the RV owner if pets are allowed, and what fees may be associated.
On a site like RVshare, it's very simple to find an animal-friendly RV, just check the pet-friendly box when searching for an RV, and the detailed listing will tell you if there is an additional fee required or not.
One Way Las Vegas RV Rentals
If you're hoping to rent an RV in Las Vegas for a one-way trip, you're in luck, because this is very possible. Pretty much every rental option has some availability for one-way rentals.
As for how much it costs, however, you will either be paying a large premium for a one-way trip, or scoring an inexpensive deal. Here's how this works.
If you want to rent in Las Vegas for a one-way trip to a specific destination (say San Francisco), you will be charged an additional "one-way drop-off fee" because it messes up the inventory of how many RVs a company has available for rent in a given location.
These one-way rental fees are constantly changing, and you'll need to contact the rental company directly for more information.
On the other hand, if you're open to taking a one-way RV trip from Las Vegas, and you're less picky about where it is you're going, it's possible to get a great deal. Places like Cruise America sometimes offer one-way specials in order to reposition their RVs from one place to another.
In these cases, you could save up to 95% off the daily rental and mileage fees.
How Old Do You Have To Be To Rent an RV in Las Vegas?
In Nevada, state law requires that you be a minimum of 25 years old to rent a vehicle, and this includes RV rentals, so be sure to have someone who is over 25 to sign the contract and do the driving. 
Once you've got an RV, find out where you can park it. From a temporary parking spot to a classic Las Vegas RV park, you can find out where to park an RV in Las Vegas in our article here.
Places to Visit Near Las Vegas in Your Rental RV
The list of amazing places to visit in the deserts around Las Vegas is almost endless. There are, however, some nearby locations that should be at the top of your list to explore during your RV vacation. These include:
Red Rock Canyon
Valley of Fire
Lake Mead
Grand Canyon
Death Valley
Each of these destinations offers plenty of spectacular scenery and RV camping at its finest. You can find out more about the Best State and National Parks near Las Vegas in our article here.
Renting an RV in Las Vegas – Final Thoughts 
So which rental company in Las Vegas is the best for your RV vacation?
There are so many excellent options for leasing an RV in Las Vegas.
I recommend using a company like RVshare or Outdoorsy, where you're renting an RV directly from the owner, or if you're more comfortable using one of the rental companies, you can't go wrong with Cruise America. The choice really comes down to the type of vehicle, cost and amenities included.
There are so many wonderful places to explore in the deserts around Las Vegas, and I highly encourage you to jump in an RV and hit the road while you're here! I hope this guide has helped you find the perfect RV to rent in Las Vegas.
More RVing Las Vegas Articles