Is It Safe To Walk Around Las Vegas Alone? (Explained)
(This article may contain affiliate links. If you click through and make a purchase, we will receive a small commission at no additional cost to you. )
Las Vegas is one of the most popular tourist destinations in the world. The city has a lot to offer, including nightlife and attractions that are sure to keep any visitor entertained.
But what if you're visiting on your own? Is it safe to walk around Las Vegas by yourself?
Walking around Las Vegas alone is safe as long as you remain in popular tourist areas, as police heavily patrol these places. However, if you're planning on heading out into the city alone, you'll want to be doubly aware of what's going on around you and explore with a healthy dose of common sense.
In this post, I'll talk about safety tips for those planning to visit Sin City alone and whether Las Vegas is worth visiting all by yourself.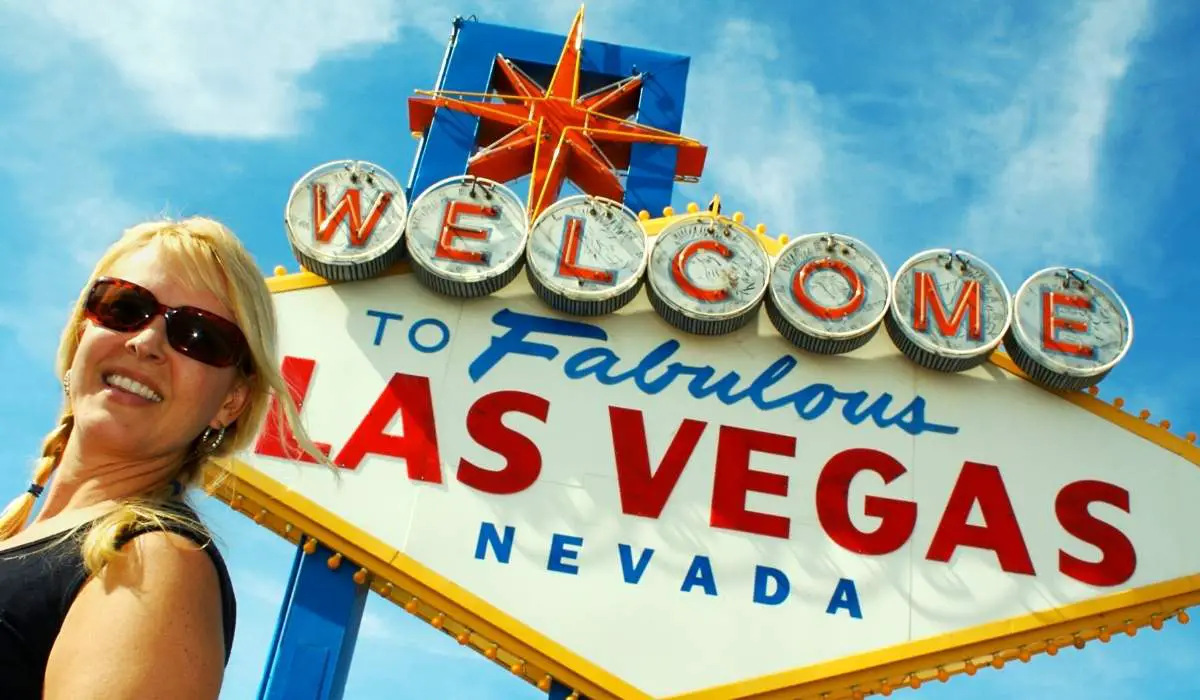 Where To Walk and Not Walk Alone in Las Vegas
Las Vegas's tourist areas are typically quite safe to walk around alone, day or night. However, you should stay on the beaten path. If you find yourself walking in an area with dwindling pedestrian traffic, you may want to reconsider where you're walking.
At night especially, you'll want to stick to well-lit areas with the rest of the Las Vegas tourist crowd. If you find yourself at night walking in a dark area all alone, it's time to turn around.
Again, it's mostly a matter of common sense. The Las Vegas Strip and the Fremont Street Experience downtown are where most visitors want to spend their time, and if you stick to walking in these spots, you'll be fine.
To help, I've created a map and an article with a self-guided walking tour of the Strip, including the must-see stops along the way. These walking routes will keep you where you need to be.
Safety Tips for Las Vegas Solo Travelers
With declining crime rates, Las Vegas is a safe tourist destination for solo travelers and those who like walking in the streets alone. Casinos and other tourist areas in Sin City are known for operating under tight security, so you can feel safe when you walk around the city all by yourself.
If you wish to do Vegas alone, it's important to be aware of the risks and know about important safety tips.
Be Vigilant of Your Surroundings at All Times
Las Vegas may be operating under strict laws and tight security, but it's not a crime-free place. If something feels off, don't hesitate to escape the situation as quickly as possible. Don't be fooled by appearances. If a place or a person looks like they're not trustworthy, it's best to avoid them. 
Don't Trust Everybody You Meet
Criminals target lone travelers who may be more likely to accept an offer without thinking things through carefully. Be aware of the people you engage with, especially in dark or unfamiliar areas. Don't hesitate to walk away or call for help if something feels wrong.
Be Sensible About How Much Money You Carry Around in Vegas
Leave your expensive belongings in a secure place and only bring what you need on each trip out of your hotel room. Doing so will help keep you safer overall and make transactions easier if needed (for example, withdrawing cash). Never leave your belongings unattended, even for a second.
Find out how to bring and carry money in Las Vegas in order to reduce the likelihood of having problems.
Avoid Wearing Flashy Jewelry in Vegas (Especially When By Yourself)
Thieves may not want anything more than your cash or jewelry. Therefore, you must carry only what you need and keep your credit cards safe inside a secure wallet or purse. Don't show too much cash while out shopping or gambling. Use credit cards instead whenever possible, and keep your wallet in a safe place.
If you get lost or have other safety concerns while traveling to Las Vegas, don't hesitate to reach out for help. Familiarize yourself with emergency numbers.
You may find it interesting that the laws in Las Vegas are less strict than in many other cities. Find out why many things are legal in Vegas by reading my in-depth guide.
Should You Visit Las Vegas by Yourself?
If you're considering traveling to Las Vegas alone, you're not alone. This place is a popular destination for groups as well as solo travelers. On the one hand, there are plenty of things to do in Sin City on your own.
You can tour the casinos and explore the various attractions by yourself. Or, if you're feeling ambitious, you can try some of the more adventurous activities available, like checking out one of the best views in Las Vegas or enjoying a tour of Hoover Dam.
However, there are also a few potential drawbacks to visiting Las Vegas by yourself. So before deciding whether to visit Las Vegas solo, be sure to weigh both sides carefully!
Pros of Visiting Las Vegas Alone
When it comes to Las Vegas, there are plenty of ways to enjoy the city on your own. Whether you want to explore all of the major attractions by yourself or take a more relaxed approach, there's no wrong way to go about things.
Here are some of the reasons why you might want to explore Sin City on your own:
Solo travel can be cheaper. If you go to Las Vegas on your own, you may spend less. Traveling here on your own can be much cheaper – especially if you book well in advance.
You're free to do whatever you want. Depending on what kind of traveler you are, this could be an incredibly liberating experience! You'll have more control over when and where you spend your time in Sin City. If you're looking for a unique experience, visiting Las Vegas alone is the way to go.
The pace is up to you. You can explore the city at your own pace and see all the best attractions without feeling rushed or obligated to do anything. You'll never know what kind of deals or discounts you'll find just by walking around–there's always something new happening in Vegas.
Cons of Visiting Las Vegas Alone
On the downside, if you decide to venture out on your own and get lost or stranded in Sin City, it can be difficult (if not impossible) to find help. And while some people may view this as an exciting challenge, others may feel anxious or scared in such a high-stress environment.
Something could go wrong if you're unfamiliar with the terrain or the locals. For example, if you get lost and can't find your way back, you may be in serious trouble. You might also get scammed or robbed if you're alone and not using some common sense. This is especially true if you've been drinking.
There's also the potential for loneliness (especially during peak season). While many casinos offer free drinks throughout the day or night, great food options or entertainment can still be better if you have company to enjoy them with.
Having said that, even traveling alone, it can be easy to make friends in Las Vegas as most everyone you meet is on vacation and having the time of their life. This tends to make people really friendly and willing to include you in their group.
Conclusion
So, while visiting Las Vegas alone can be a lot of fun, it may not be perfect for you–and you should consider your own needs and goals when planning your trip.
Nevertheless, it's important to remember that Las Vegas is just like any other big city when it comes to your security, so don't forget to make safety a priority.
Walking around Las Vegas alone can be a safe, fun, and exciting experience. This city packs a lot of thrills per square foot, and there are plenty of things to do if you're looking for a fun and exciting vacation.
But whether you should visit Sin City all by yourself or with friends is completely up to you.