Do You Need Reservations for the High Roller Las Vegas?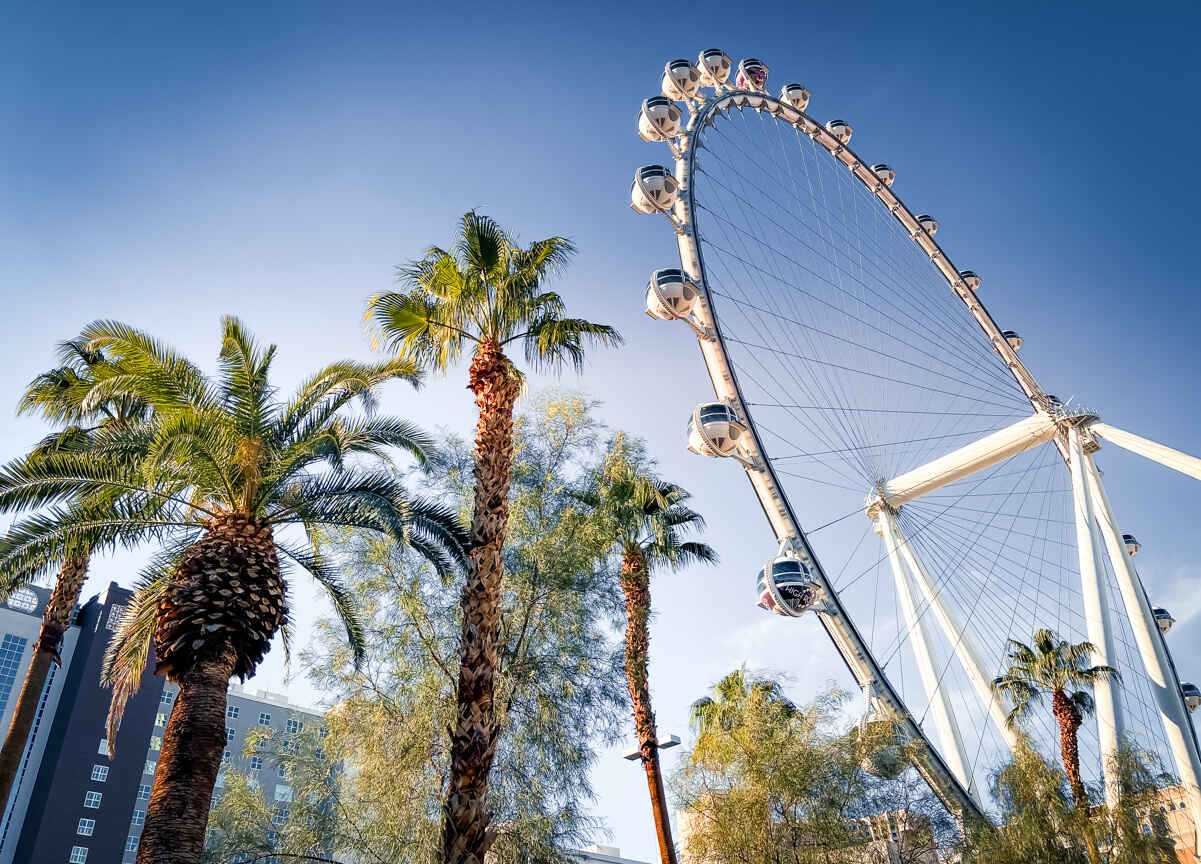 (This article may contain affiliate links, which means we might earn a small commission if you click and make a purchase. Thank you!)
The High Roller is a 550-foot (167.64 m) observation wheel located at the LINQ Promenade in the heart of the Strip. It gives riders a 360-degree view of the city and attracts thousands of visitors weekly, so do you need to make reservations?
You need to make a reservation for the High Roller in Vegas if you intend to ride on a weekend or holiday, as demand is higher during these times. However, you generally don't need to make reservations on weekdays. High Roller tickets can be purchased online before you head to Las Vegas.
This article covers what you need to know about the High Roller, including ticket prices and why you should book ahead of time.
Skip the Lines and Soar to New Heights: Book Your High Roller Ticket Online Now!
The High Roller: Advantages of Booking Ahead of Time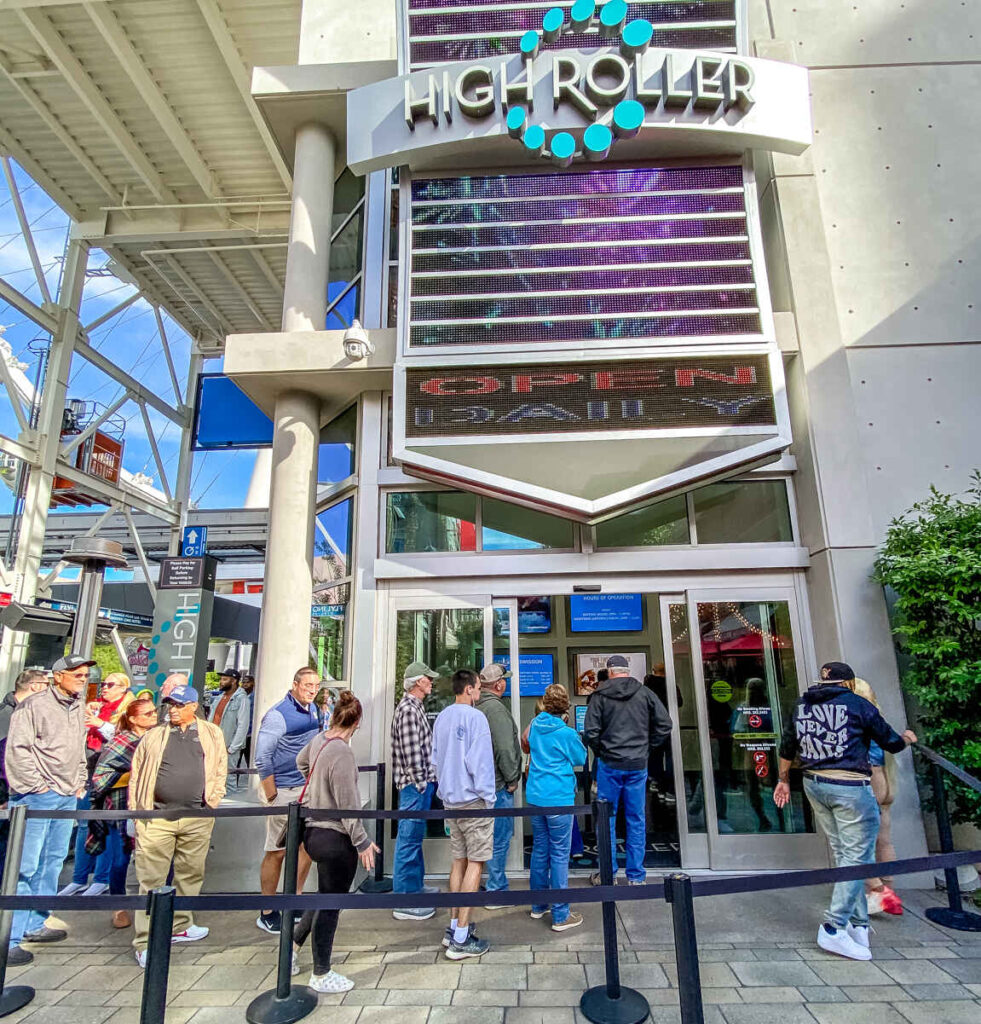 If you want to ride on the High Roller Observation Wheel, you can buy the ticket when you want to ride or book ahead of time. Buying tickets in advance has several advantages. 
Booking Ahead Helps You Skip the Line
There is always a line for tickets at the Vegas High Roller, especially on the weekends. Sometimes the lines are short, while at other times, they can get very long, so it could take up to an hour to get tickets, and then you'll need to wait in another line for your turn to ride. However, you can reduce this time if you book ahead, as it allows you to skip the ticket line altogether.
When you buy your ticket in advance, you can go straight to the line waiting to ride the High Roller when you get to the venue. They'll scan your receipt at the door before allowing you access. 
Keep in mind that more people will want to experience this giant Ferris wheel during holidays and weekends, so you may have to wait in line for a while for your turn. Nonetheless, booking ahead can expedite the process.
Booking Ahead Guarantees You a Spot on the High Roller
When you book ahead of time, it guarantees you a spot on the High Roller. While you can't reserve a specific time slot, buying your ticket in advance means that your space is secured, and you get to take a ride as long as you come on your booking date.
Some people who come to buy tickets at the High Roller may be disappointed if the tickets are already sold out, or the line is long, especially on holidays and weekends. Therefore, consider booking days in advance to avoid having to cancel your plan, and you can be sure that you can ride the High Roller on your intended date. 
Booking Ahead Gives You More Ticket Options and Better Deals
There's a difference between booking what you want and buying what tickets are available. When you book ahead, you have enough time to review the available options and choose the most suitable and affordable one for you. 
For instance, you may not know there's a Happy Half Hour High Roller option when you purchase your tickets. If you're at least 21 years old, you can enjoy an open bar while on the High Roller, but you would need to upgrade your regular ticket. Since you would be paying more for this unique experience, you may want to check online reviews to know if it's worth it. 
High Roller tickets are also often cheaper if you book ahead. Many third-party websites offer great deals and discount packages, so it's a matter of finding the right one for you. However, ticket prices may increase during weekends or holidays due to high demand, and blackout dates may apply.
RELATED: High Roller Las Vegas Cost (Best Times to Ride)
High Roller Tickets (Prices and Discounts)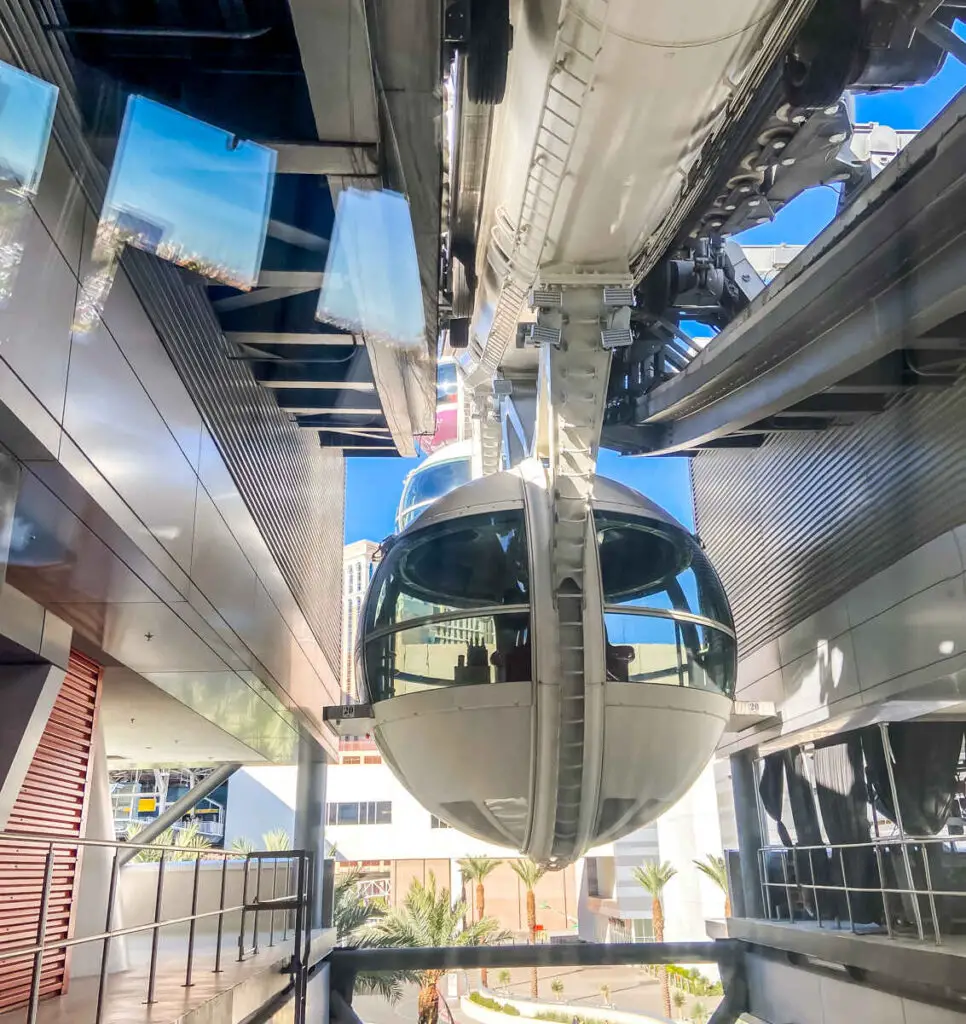 You can reserve online tickets for the High Roller (Vegas.com) or at the attraction once you arrive. 
High Roller ticket prices vary depending on the age of riders, package, time of the day, or day of the week and may also change on some occasions and for certain reasons. 
Here are the regular ticket prices:
Daytime: Adults (18 and above): $23.50; children and teenagers (7-17): $8.50 
At night: Adults (18 and above): $34.75; children and teenagers (7-17): $17.50
Free ride for children six and below
Note: Children ages six and below ride the High Roller for free, but only on weekdays (morning or evening), and they must be with a parent or guardian.
You can also get discounts when purchasing the ticket if you fall into any of these categories:
Active military: $5 off
Students (with valid ID): $5 off
Nevada residents: $5 off
Seniors from ages 65 and above: $5 off
Caesars reward members: You get a discount and even free tickets if you have reached a high level.
To receive any of these High Roller discounts, however, you will need to stand in line and purchase your ticket at the attraction itself. High Roller discounts are not available online.
The High Roller is open Mondays to Thursdays, from 2 p.m. to midnight, and from noon to midnight during weekends. The last admission is at 11:30 p.m. 
Other Things To Know About the High Roller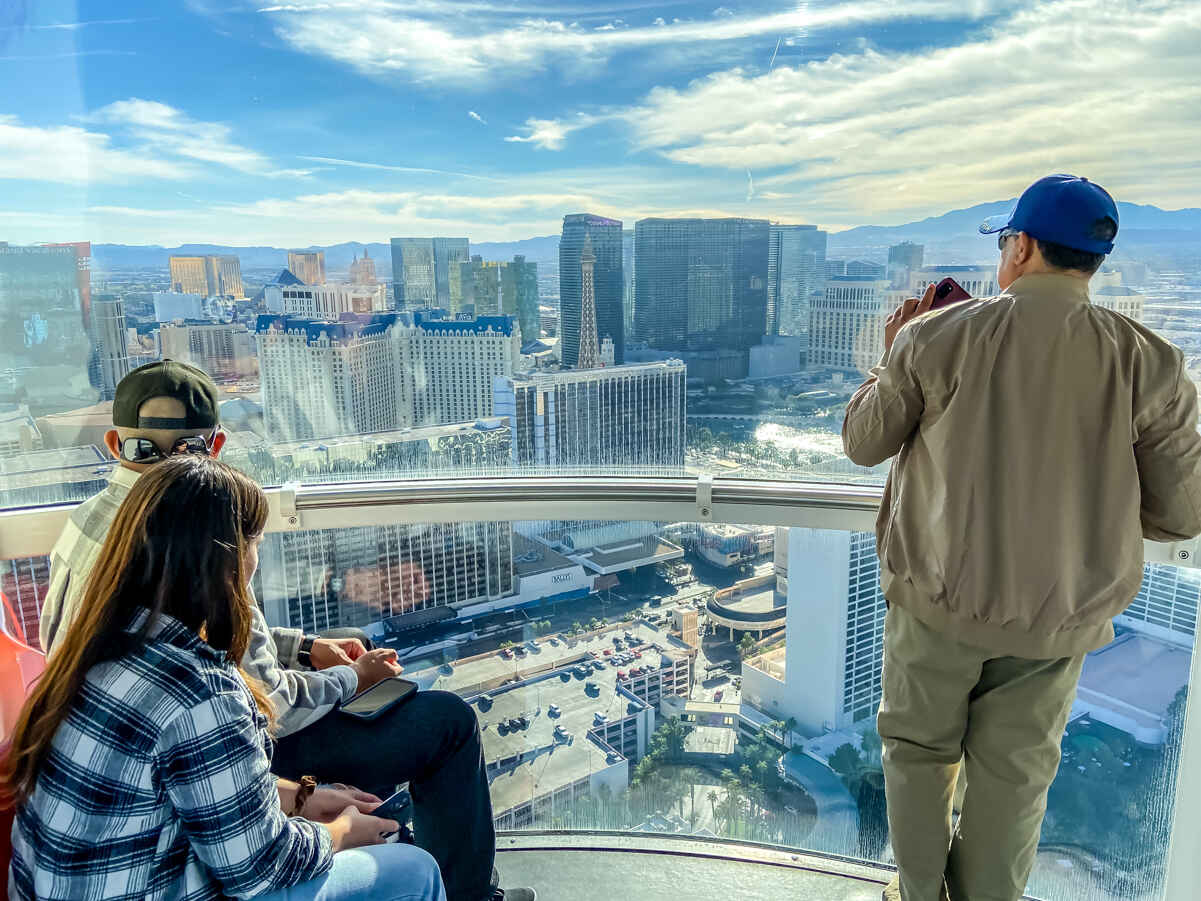 The High Roller is a 30-minute ride that shows you a 360-degree view of the Strip and its surroundings. It has 28 fully air-conditioned cabins or "pods," and each can hold up to 40 people. They are fully enclosed, so it's safe to ride, day or night.
The Ferris wheel moves a foot per second (0.68 mph). You can fully enjoy the scenery at this speed and soak in everything. If you want a clear view of the Strip, you can ride during the day, but go at night to see the mesmerizing bright lights of Las Vegas. 
Your ticket is valid until after two days of booking. If you skip or miss your ride, you can still use your ticket within the validity period.
You can cancel 24 hours before the ride and get a refund. However, it depends on the site you booked since some have a no-refund policy.
Rides are only canceled if there's a bad weather report. You won't get a refund, but you will be notified of the cause for the postponement and given a new date for your ride. 
The ride is open to everyone. This includes people with disabilities (wheelchair and stroller), and there are also no height, weight, or age restrictions.
You can also check out my article discussing seating options at the High Roller. It covers many more facts about the Ferris Wheel that should pique your interest. And if you were wondering, each pod has only two benches for sitting purposes.
Experience the High Roller Like a VIP: Reserve Your Ticket Online and Say Goodbye to Waiting in Line!
Conclusion
The High Roller observation wheel is an exciting and unique way to take a 360-degree view of Sin City. You can get tickets for the High Roller by buying at the attraction itself, or you can avoid at least one of the lines by booking online. 
It's recommended to make reservations at the High Roller in advance to save you the stress of standing in the ticket queue, especially when there's a crowd during weekends and holidays. You only need to come on your slated date, get your ticket scanned at the entrance, and be allowed access.